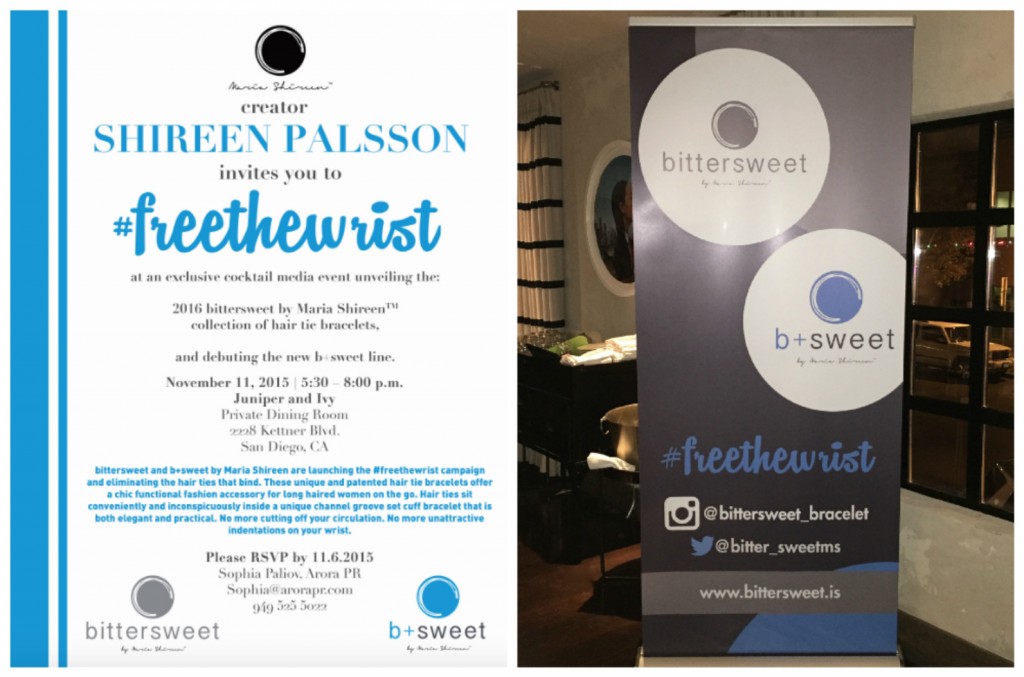 Last month, I attended the media preview of bittersweet and b+sweet by Maria Shireen (created by Shireen Palsson).  I first heard about the bracelets through BuzzFeed, and I thought it was a fantastic idea back then.  Imagine my excitement to be invited to preview these fully functional and stylish bracelets that really are game changers when it comes to wearing hair-ties.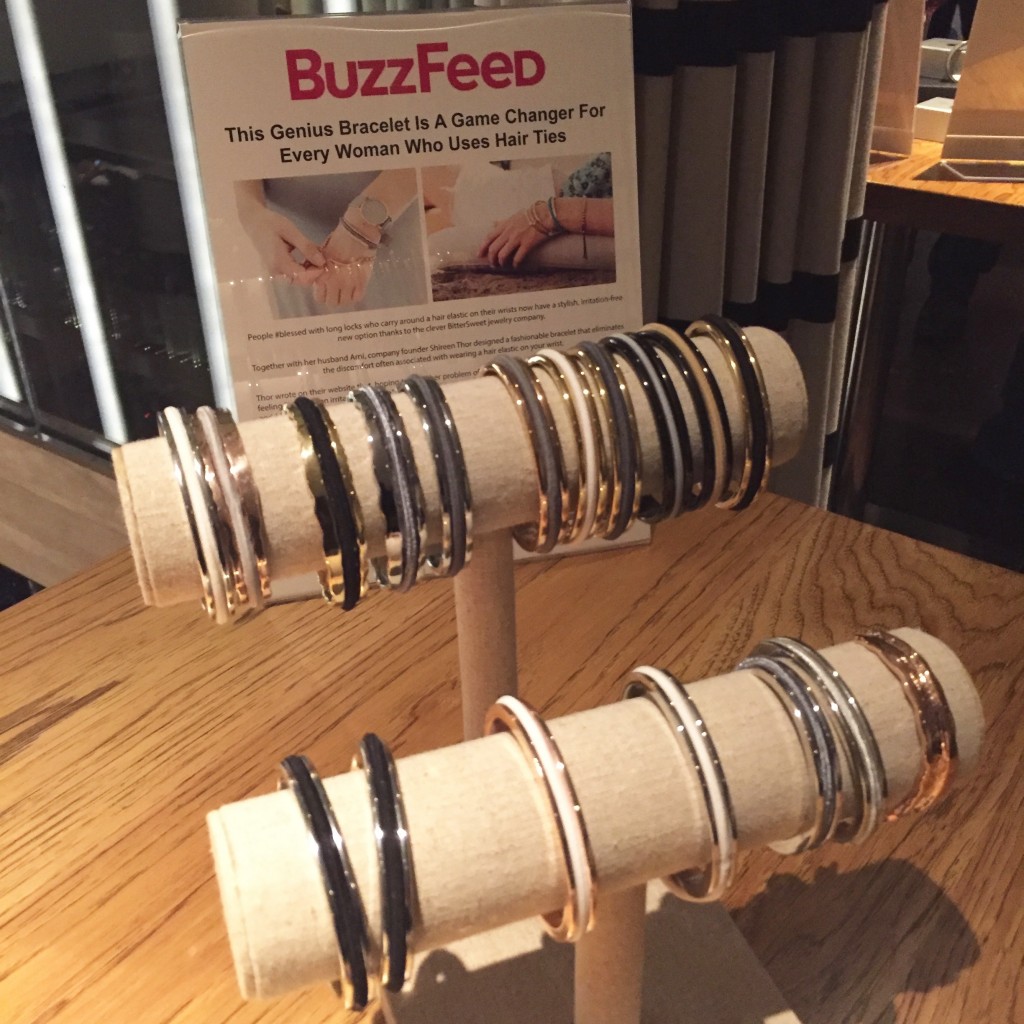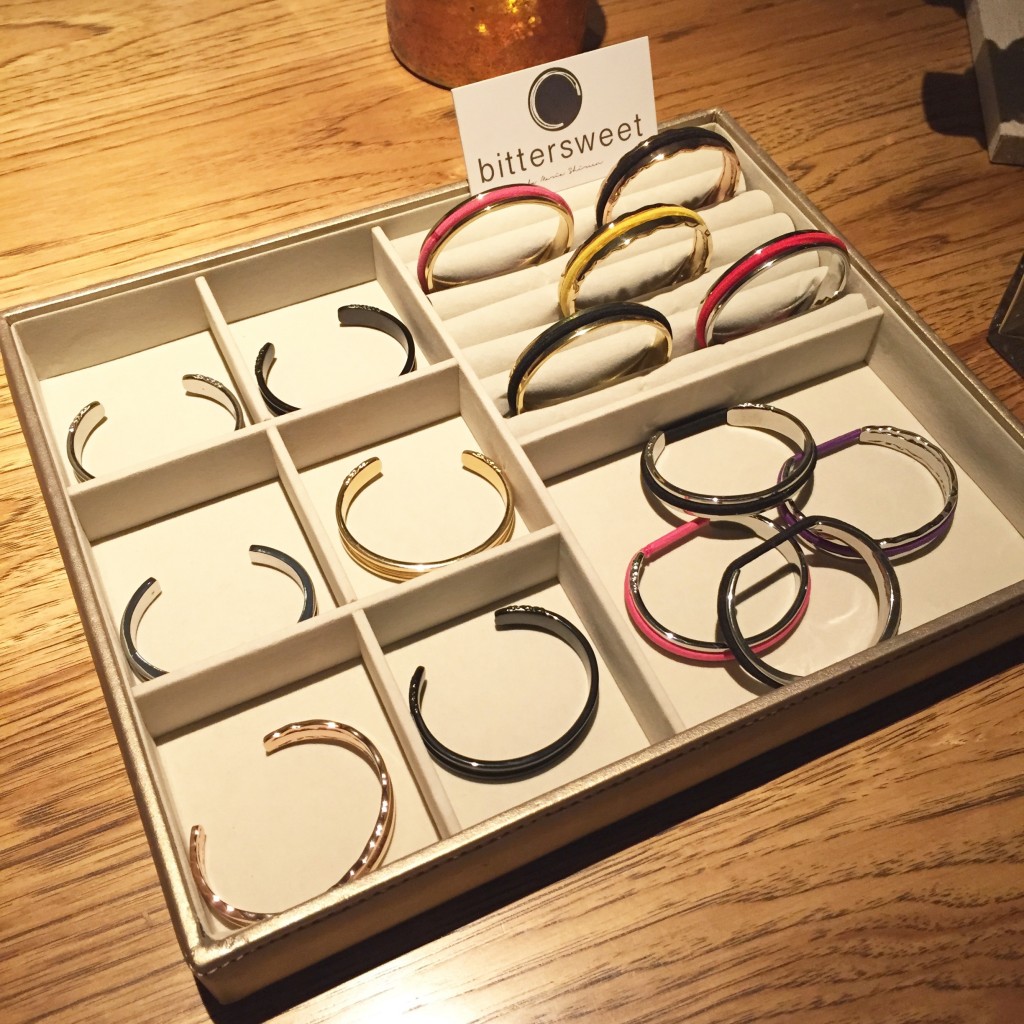 I know so many of us women wear hair-ties on our wrists as a convenience for when we need a quick change-up to our hair, either due to heat or when performing certain activities (I know I pull my hair back while cooking).  Depending on the size of your wrist, many times hair-ties are painful and constricting, often cutting of circulation.  When I spoke to Shireen and her husband, Arni at the media party, she explained that Arni had asked her why she always wore the black elastic band on her wrist.  After she explained the reason, he surprised her by creating the very first version of the bracelet as a thoughtful gift, engraved with her name in Farsi, which she continues to wear to this day (read the full story of how the company name was then born out of the engraving here).  With engineering and science backgrounds, their desire for problem solving as a couple helped them fully develop this idea into a company, with the bittersweet bracelets as their flagship product.
In addition to the main bittersweet bracelets (which range in price from $45 to $85 and come in steel-plate or silver, gold and rose gold), they debuted the b+sweet line for the younger set, made of durable BPA free plastic (at $20 for a set of three with matching hair-ties).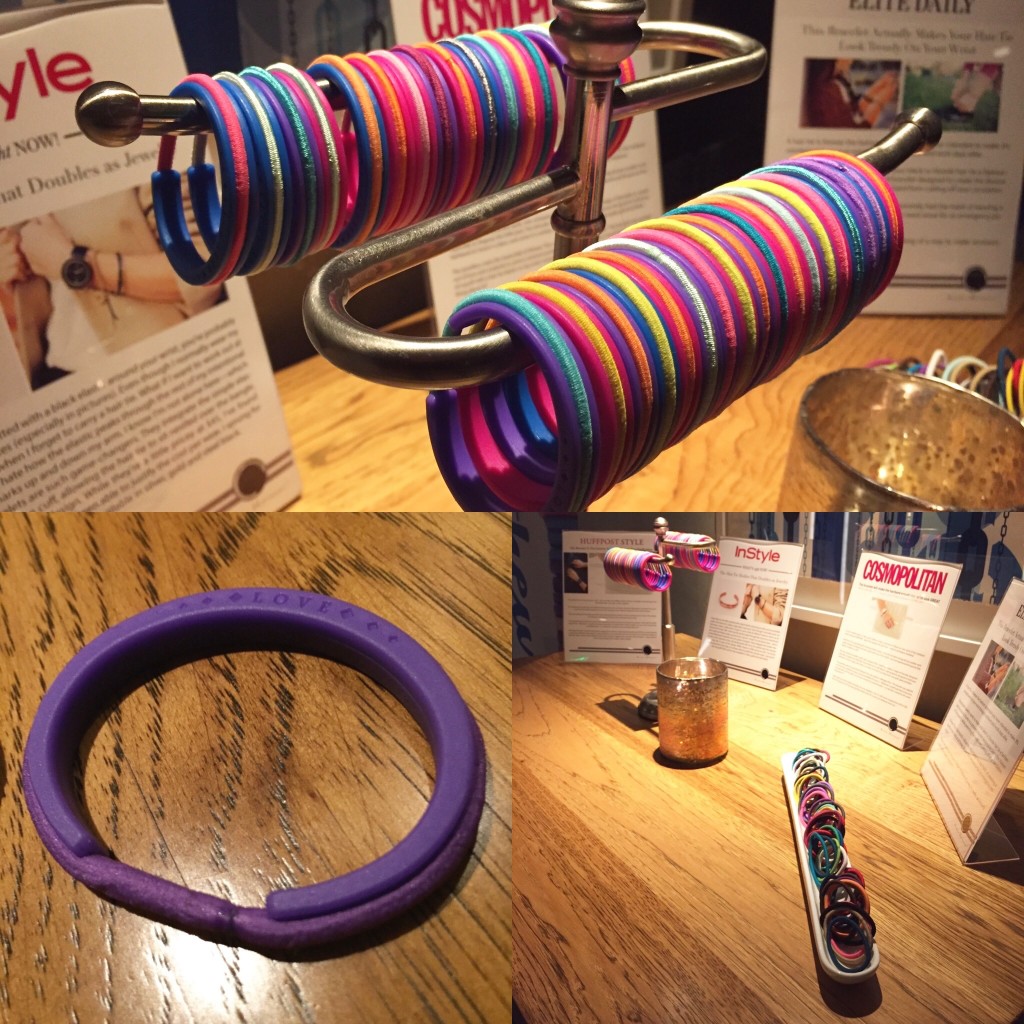 I was lucky to receive a bittersweet bracelet as a thank you for attending the event, and I wear it everyday.  I recently did an outfit post that will go up in the next week, but here's a partial preview of my outfit where you can see my bittersweet bracelet (below).  I love that it completely changes the hair-tie to something stylish yet functional!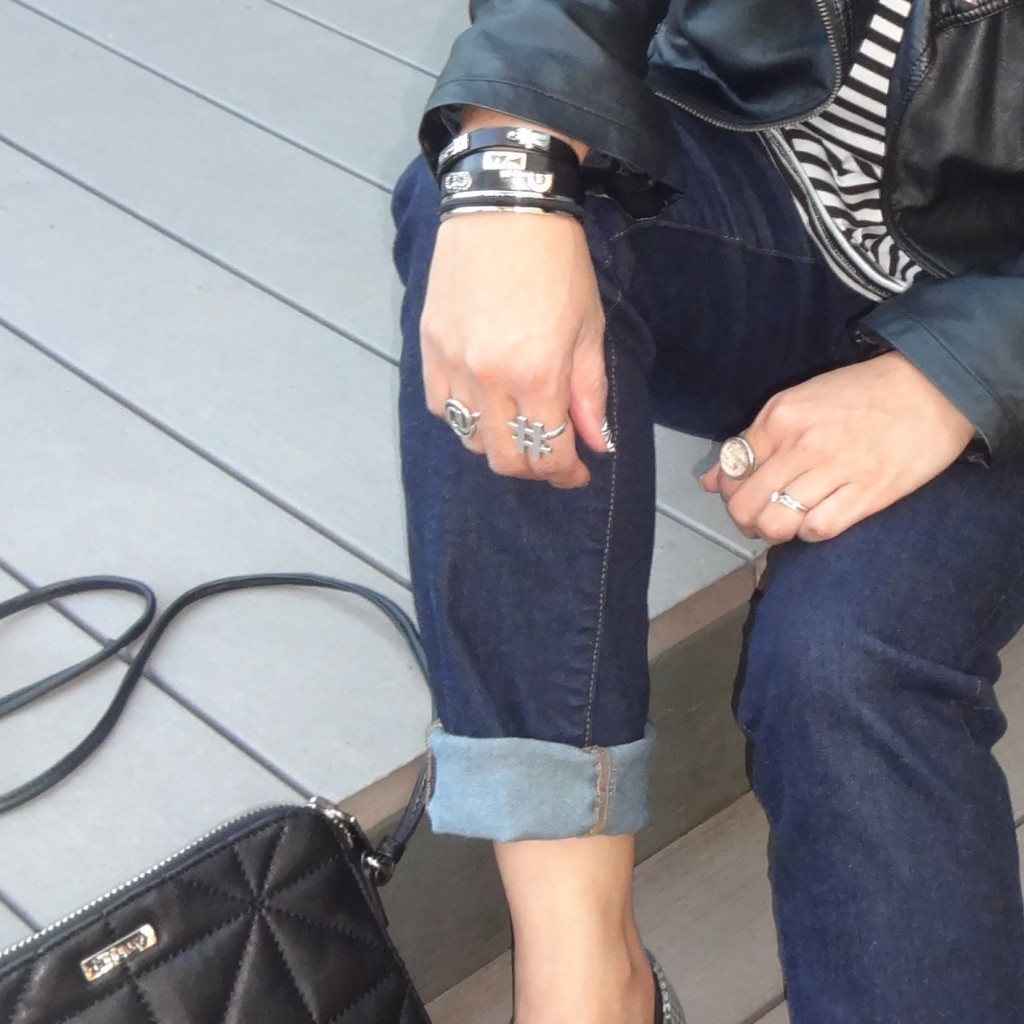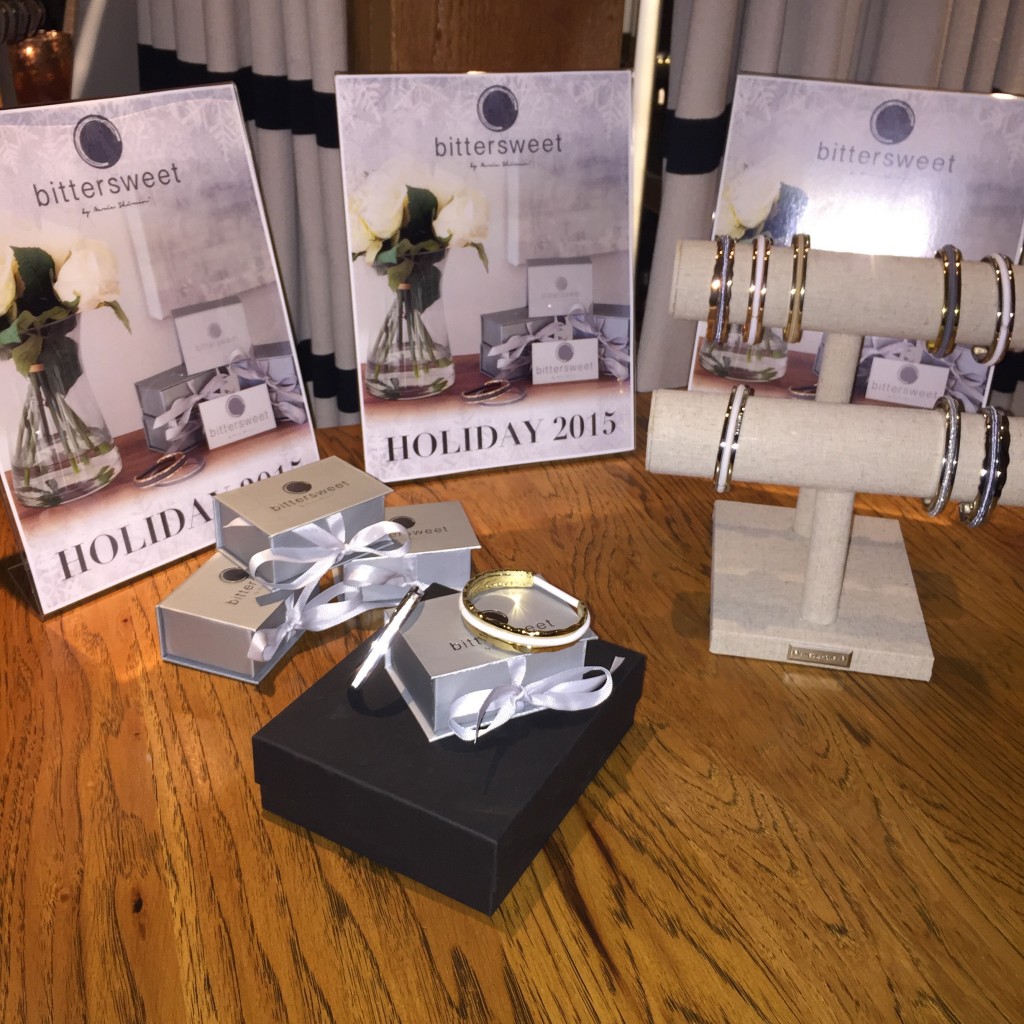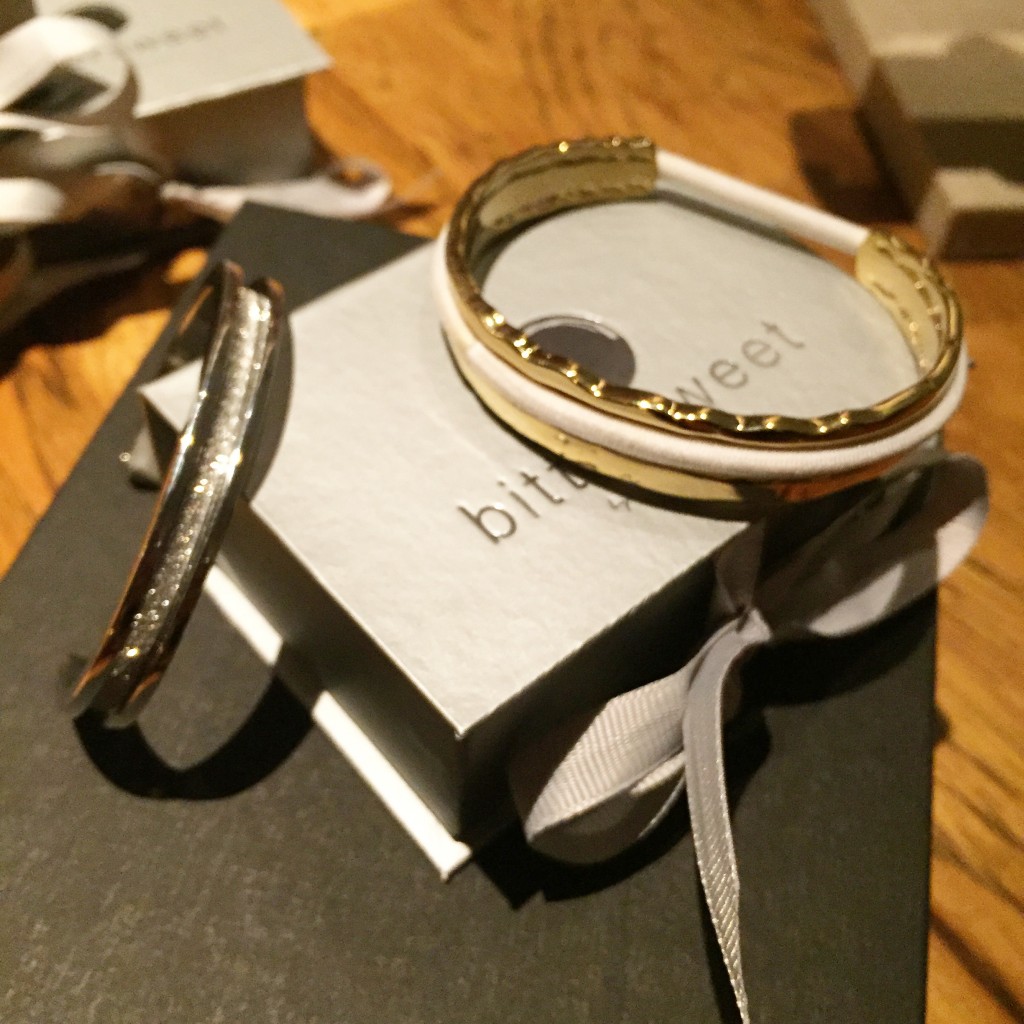 These bracelets will make great holiday and birthday gifts, especially the newest "Signature" holiday line.  These bracelets have a little sparkle because of the textured interior channel where the hair-tie would go.  They would look great with or without a hair-tie!