New Year's Eve is upon us, which means parties galore!  My husband, Deon, is quite the BBQ connoisseur and is known to create some fabulous meals on his Traeger Grill for several parties here right at home, especially during football season.  Recently, Deon made amazing kabobs with the Cave Tools Stainless Steel Kabob Skewers Set.  He really liked the overall design, especially how the skewers set on the rack (they can be set in eight different positions).  He also thought the "built-in-food-slider" was the most convenient part of the skewers, in addition to how easy they were to clean.  Above all, the kabobs were evenly cooked and didn't stick to the grill because the rack sits right atop it.  Overall:  These are Deon approved!   So if you're looking for a dish that will be a hit for your next party and have a great grill like we do (we have the Traeger Junior Elite Grill), grab this great skewer set from Cave Tools (check out below how fantastic his kabobs turned out).  Cheers and see you in the New Year!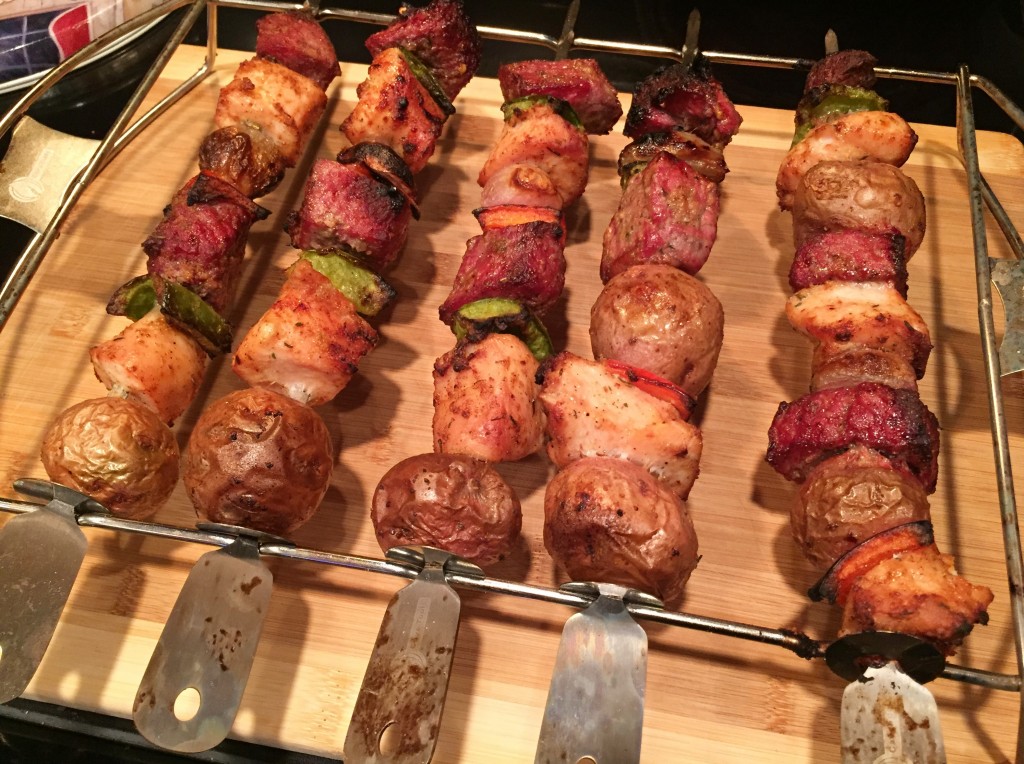 To purchase your own Cave Tools Kabob Skewer Set, click the links below AND, you can get 15% off with the following code!
Kabob Set 15% Off: LHWJZQMZ
Amazon: http://www.amazon.com/dp/B0117OY5IA/ref=sr_1_23?ie=UTF8&sr=8-32&me=A3IEEDMWTA8OSP&keywords=kabob+set&linkCode=as2&tag=hyacinth17-20
Cave Tools: http://cavetools.com/products/kabob-skewers-rack/?utm_source=Blogger&utm_medium=Review&utm_campaign=KabobSet
FTC Disclosure:  I received product in exchange for a product review.  Although I did receive product, the opinions in this post are strictly my own.