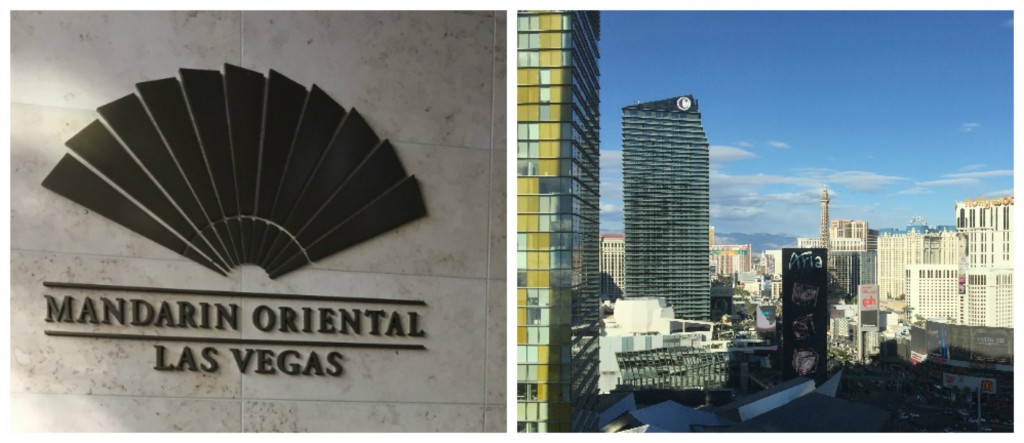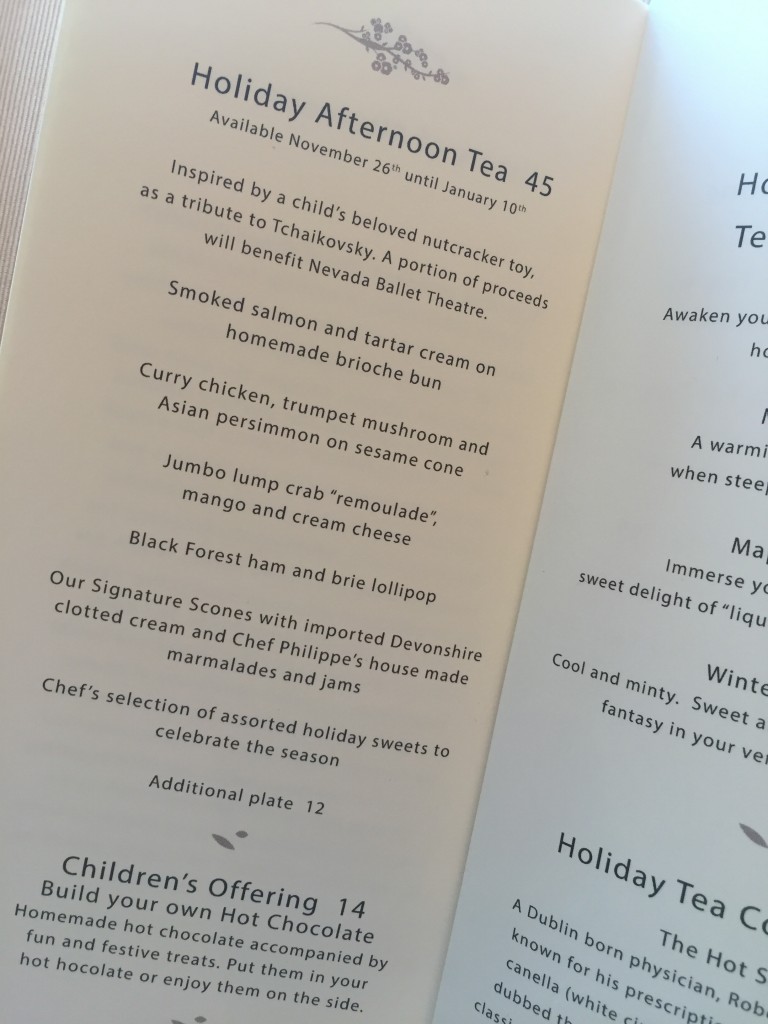 Over the Thanksgiving holiday, my mother-in-law treated me to a wonderful afternoon tea at the Tea Lounge in the Mandarin Oriental Las Vegas, overlooking the infamous Las Vegas Strip.  My first ever afternoon tea was at The Georgian at Harrods in London (post here), and what I love about them is that I can dress up and feel, well, fancy!  I made the mistake at my last tea of having lunch prior, so I didn't get a chance to enjoy all of the lovely bites (I guess I underestimated the heartiness of a finger sandwich or scone).  This time around, I was more prepared to take part in their delicious and festive Holiday Afternoon Tea menu.  I love black teas, so I had the Mandarin Orange Blend:
This custom black tea blend was picked specifically for Mandarin Oriental Las Vegas. It is an infused blend that will open up your senses and give you a burst of orange and mandarin flavors with light vanilla undertones.
It really was a lovely time, and I highly recommend The Tea Lounge if you're ever in Vegas.  I've included more pictures below of our tea and beautiful mini-finger-food-buffet.  Cheers!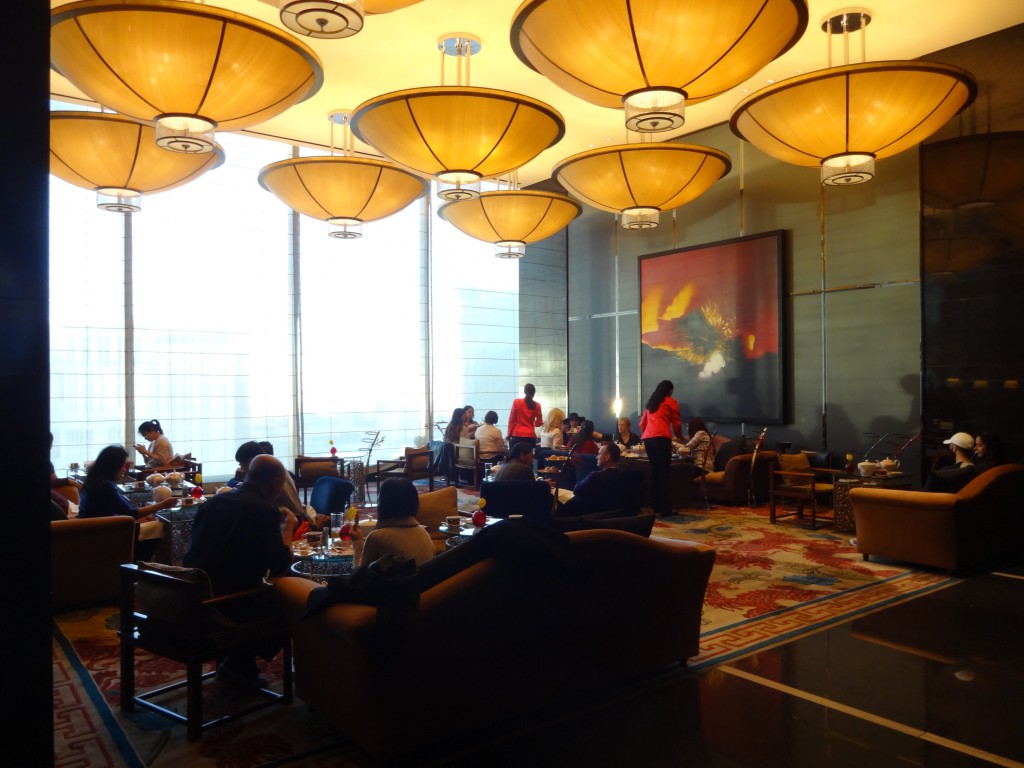 Such a gorgeous setting, plenty of attention to detail.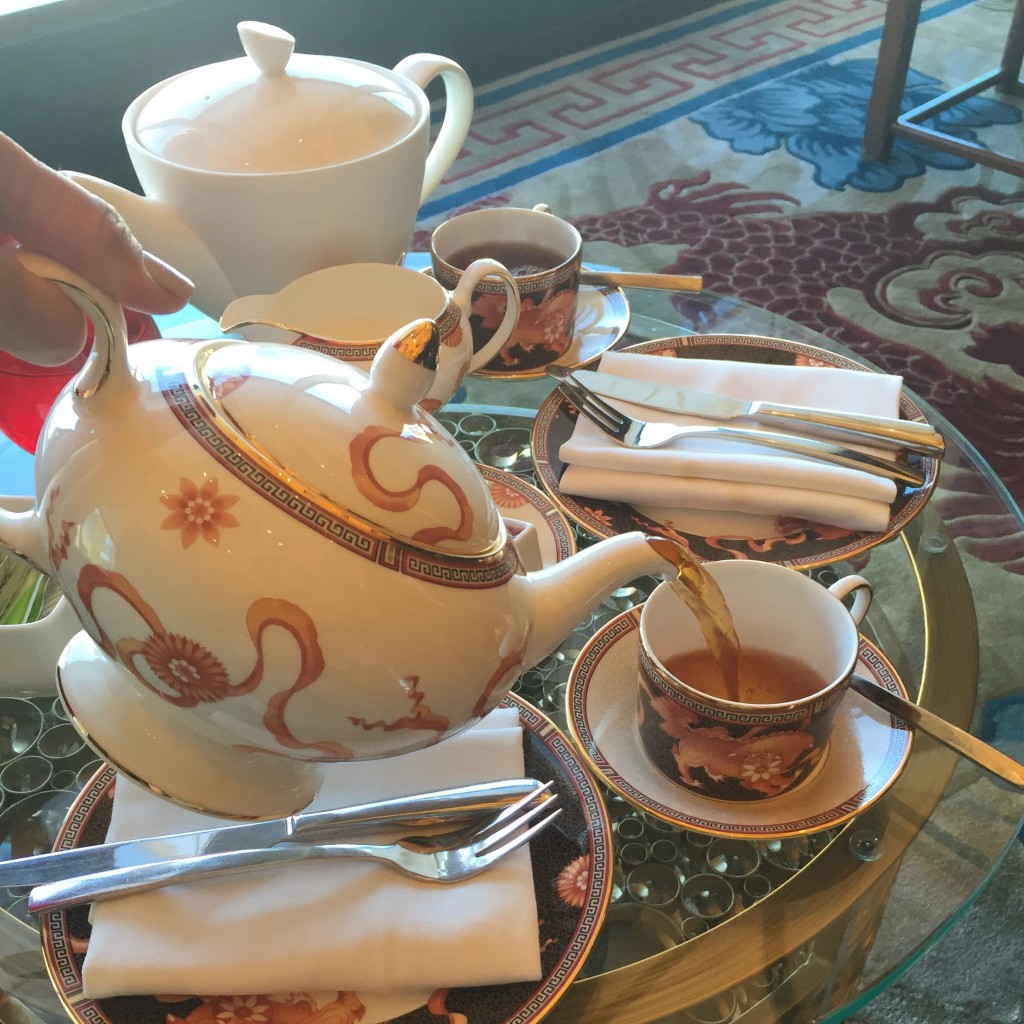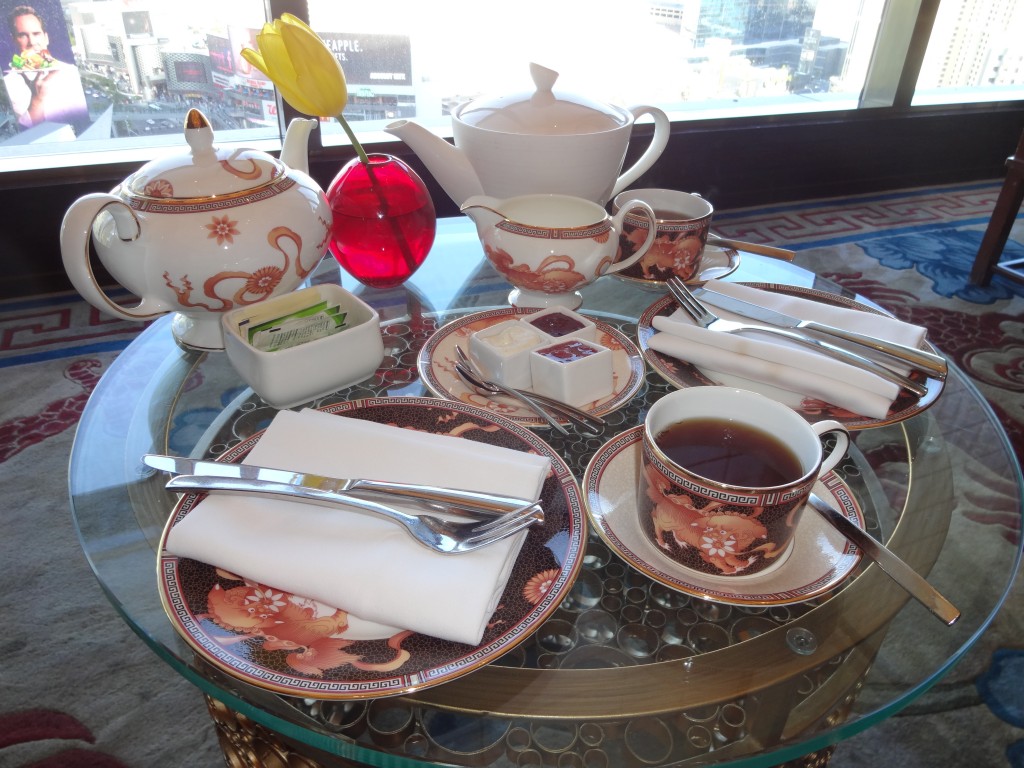 I've made up my mind:  I want one traditional English tea set, and this one!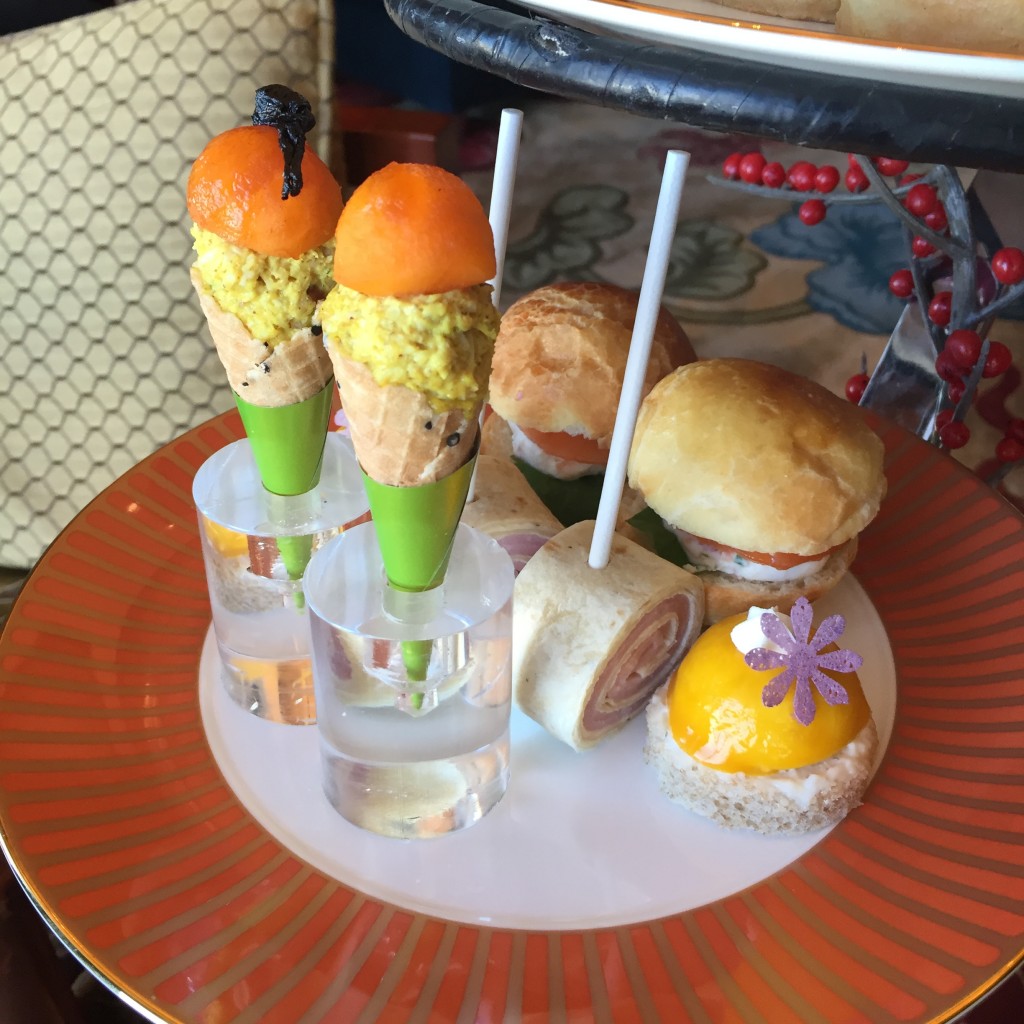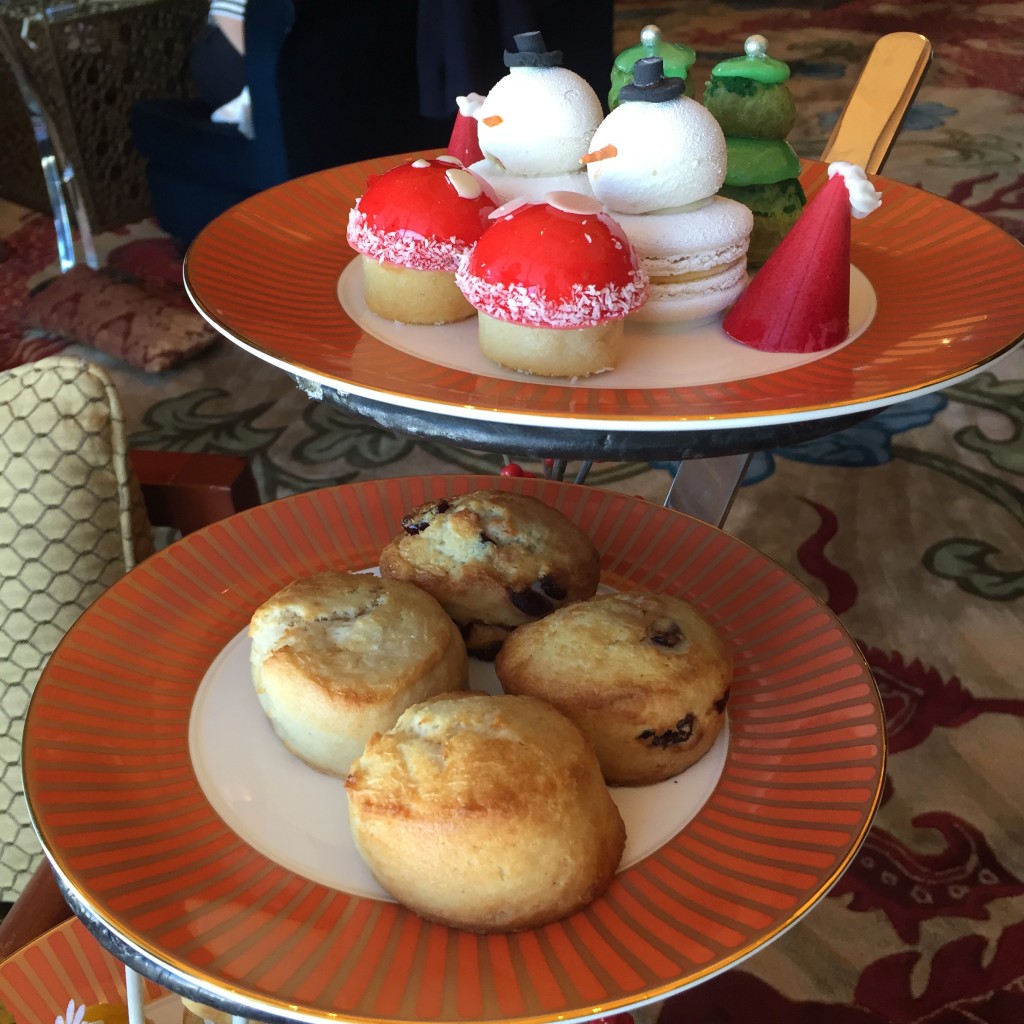 The food was as delicious as it was beautiful.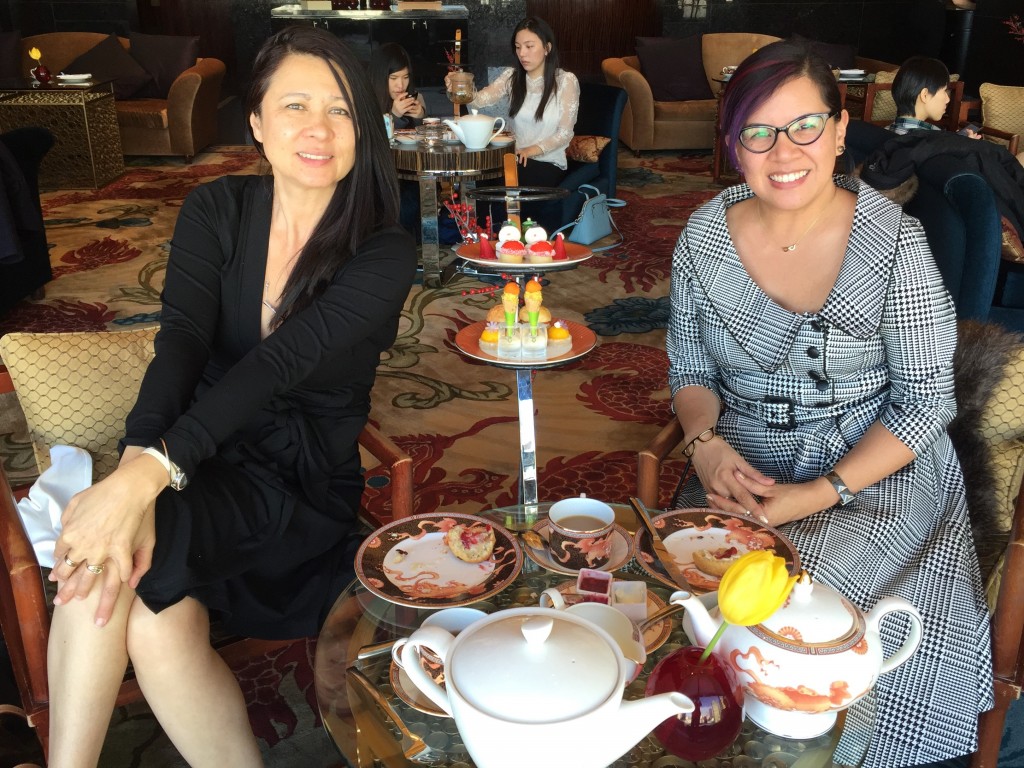 With my mother-in-law.  We enjoyed our afternoon tea with a view!