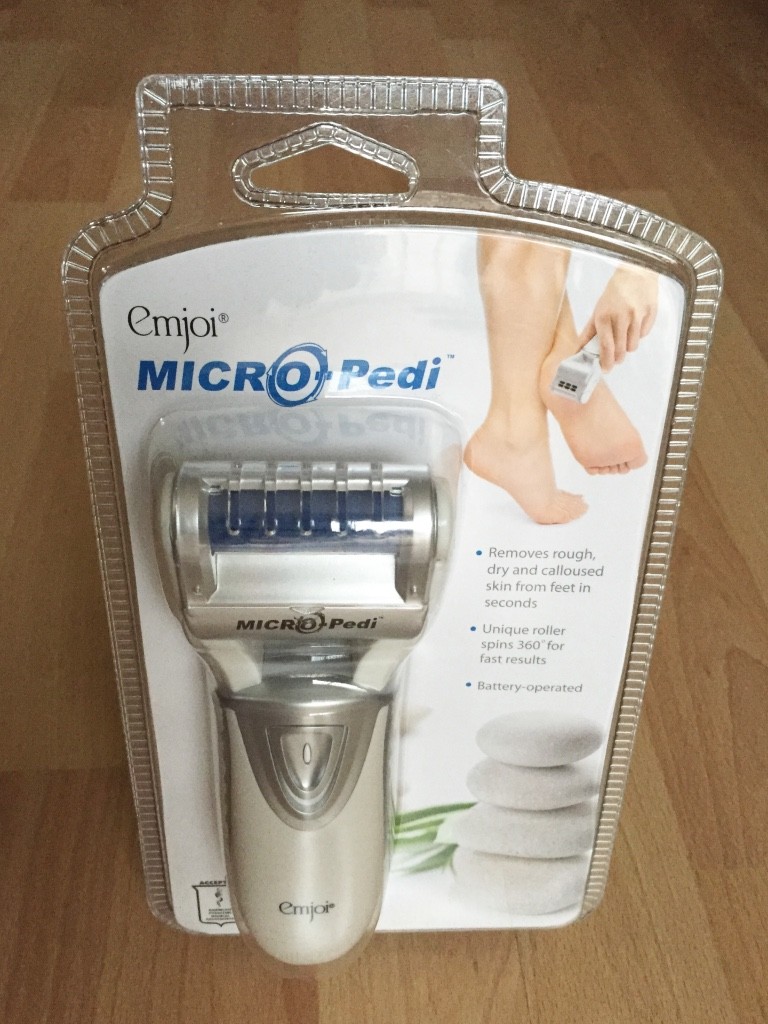 I love when a product review falls in line with something I've been wanting to try!  As I've gotten older, I find that the heels of my feet tend to get dry and become calloused more quickly than when I was younger.  I used to get pedicures at least twice a month, but our family weekends have been so busy lately and I know Dominic would rather watch a movie or go do something other than wait for mama at a nail salon.  I have been giving myself pedicures at home in the evening, but in order to continue to get that just-from-the-salon feel for my feet, I really needed something between the "egg-shaped" foot file I already had and a pricey electronic one.  So of course I was delighted when I received the opportunity to review the Emjoi Micro-Pedi!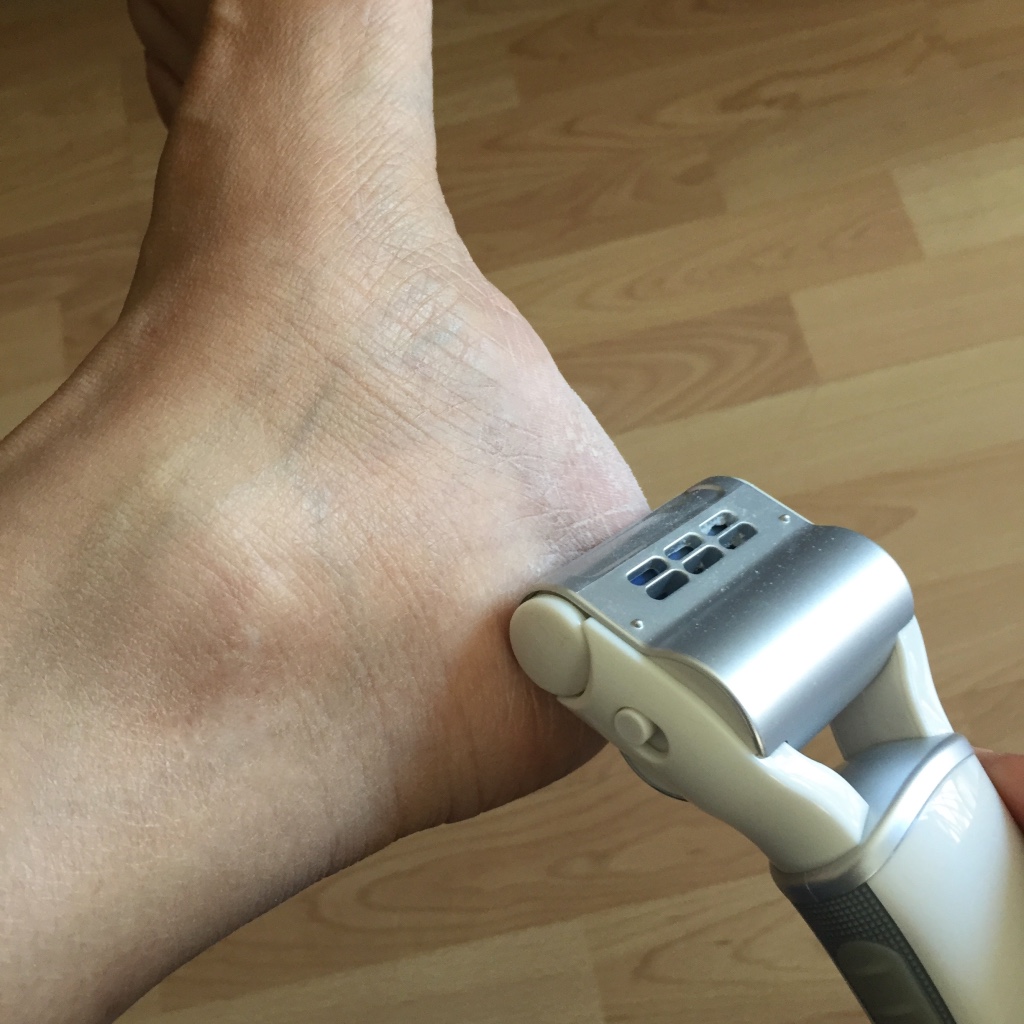 The Emjoi Micro-Pedi is battery operated (takes two AA batteries).  I'm only showing my use of it on one side of my foot for this review because it truly has been awhile since I've taken care of my feet properly, so they are not in the best condition to photograph.  But it definitely does what it's supposed to do and because the rollers spin 360 degrees, it gets to all the places I just couldn't get to with my manual foot file, especially the callous on the balls of my feet.  Since it's so easy to use and take care of (it comes with a little cleaning brush), I can use it often and get my feet back to where I want them to be, especially with sandal season coming up this summer!
Click this link to purchase your own Emjoi Micro-Pedi at $39.95 (batteries not included).  Be sure to check out Emjoi's other great products to help you build your own salon at home!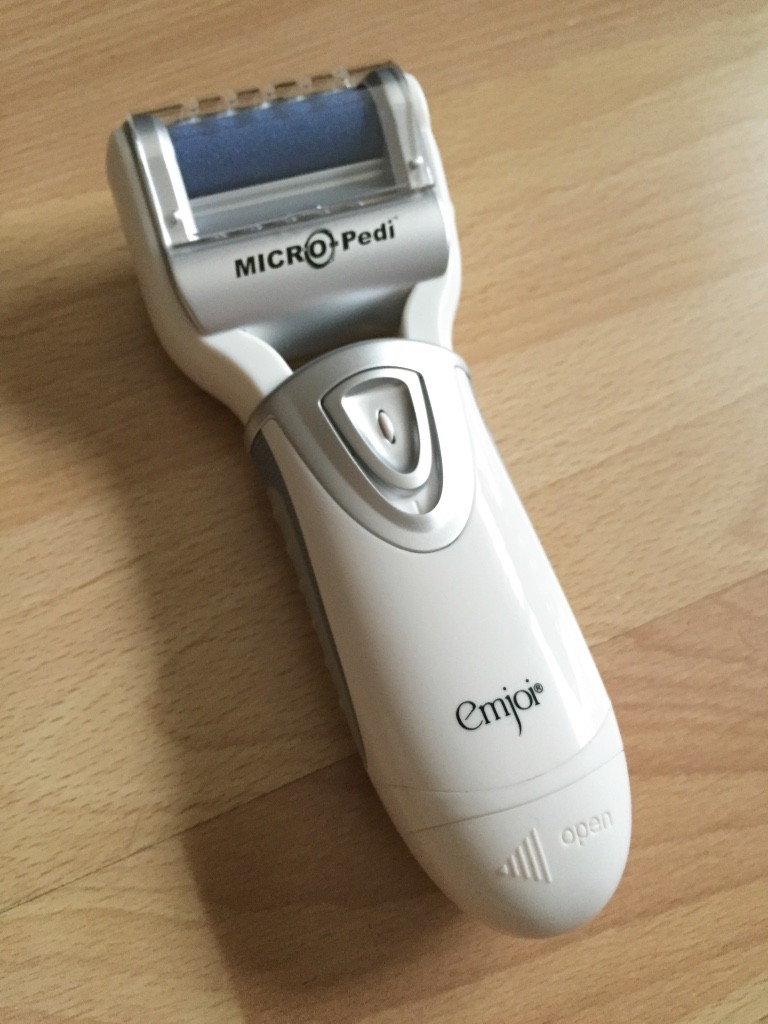 FTC Disclosure:  I received product from Lipton Publicity and was asked to review the product in return.  Although I did receive product, the opinions in this post are strictly my own.