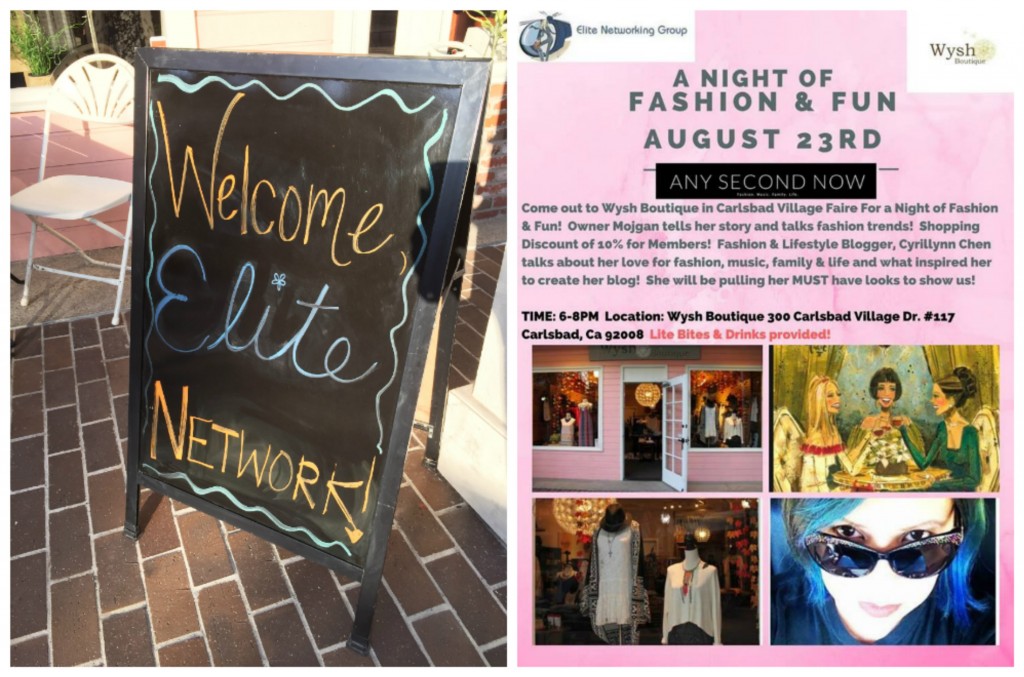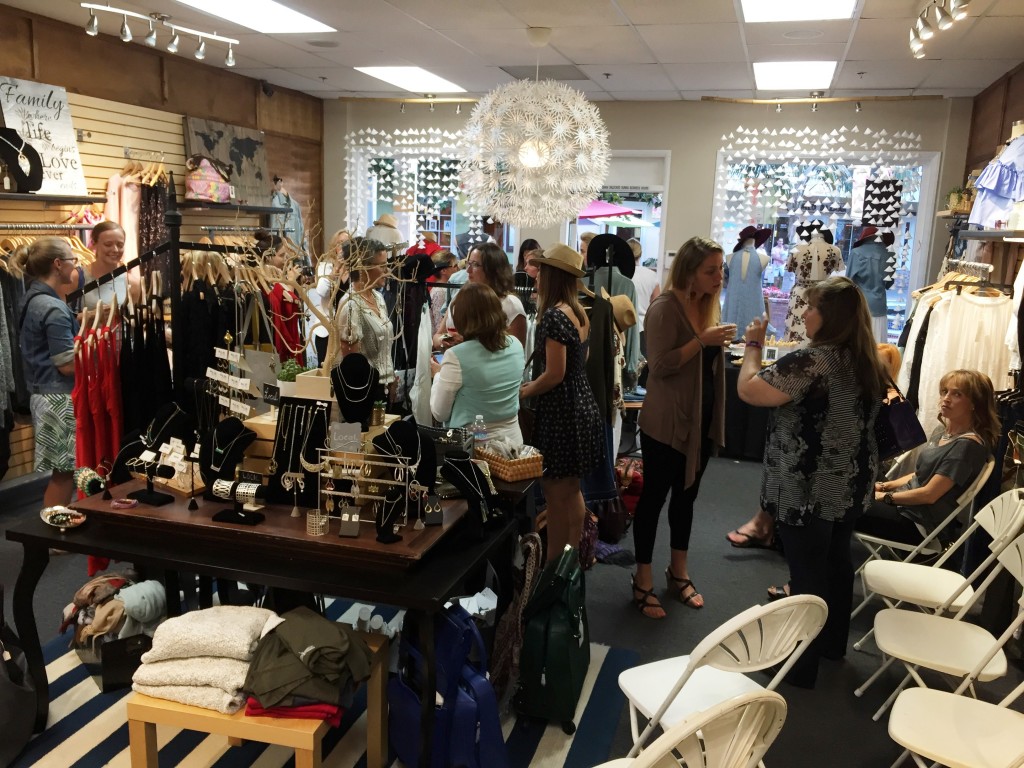 A couple of weeks ago, I had the wonderful opportunity to share my story about being a career woman, wife, mom and blogger while styling some looks at Wysh Boutique in Carlsbad, for the Elite Networking Group.  As I mentioned previously, I have been a part of the Elite Networking Group for over a year, and it has allowed me to meet and mingle with so many great women who are from various backgrounds whether they own their own businesses or maybe belong to a great organization for a worthy cause.  In fact, one of the ladies I met that evening recently interviewed me and included me in her "Woman Crush Wednesday" feature, and I'll post about that next week!
Carlsbad has become one of my favorite places to frequent.  I discovered Gaia Gelato and Wysh Boutique when I attended a media event at the Carlsbad Village Faire last year (post here).  I've been back up there a few times with my family and I've seen Paola, one of the owners of Gaia Gelato at several events in the Carlsbad area.  I took quite a few pictures of the evening, and you can also check out Cindy's Facebook page for more!
I would love to thank the beautiful Cindy Matalucci creator of The Pulse (San Diego's only interview style video marketing company) and the founder of the Elite Networking Group, for allowing me to share my story and introduce my blog to a growing audience!  I would also like to thank Mogjan from Wysh Boutique for her always being so kind, and for allowing me to style some of the great clothing and accessories from her lovely store!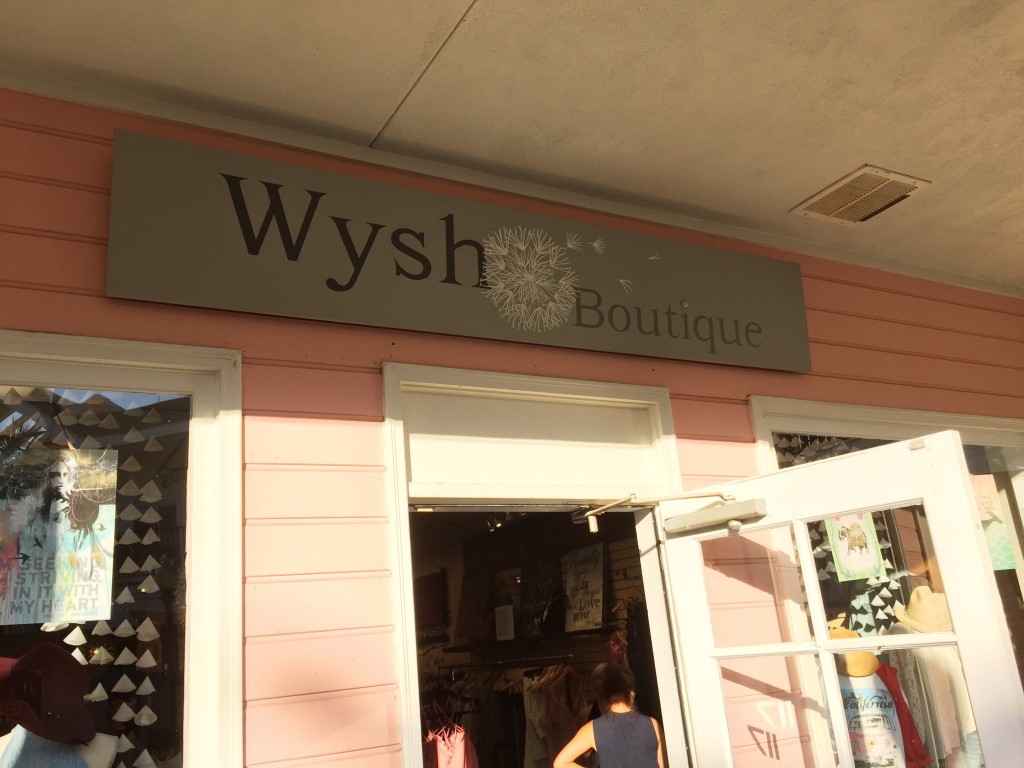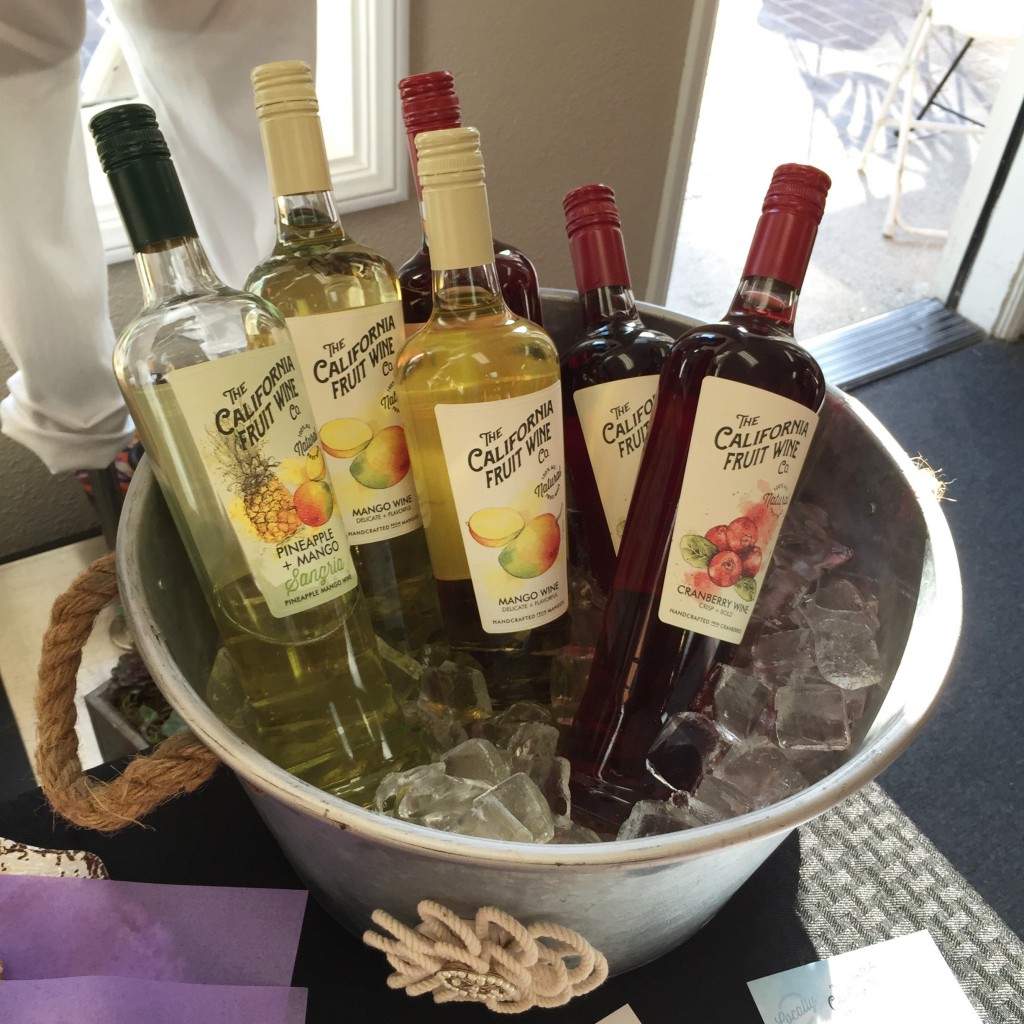 Spirits provided by California Fruit Wine Co. I've had their wine at several events, and they are so refreshing and light!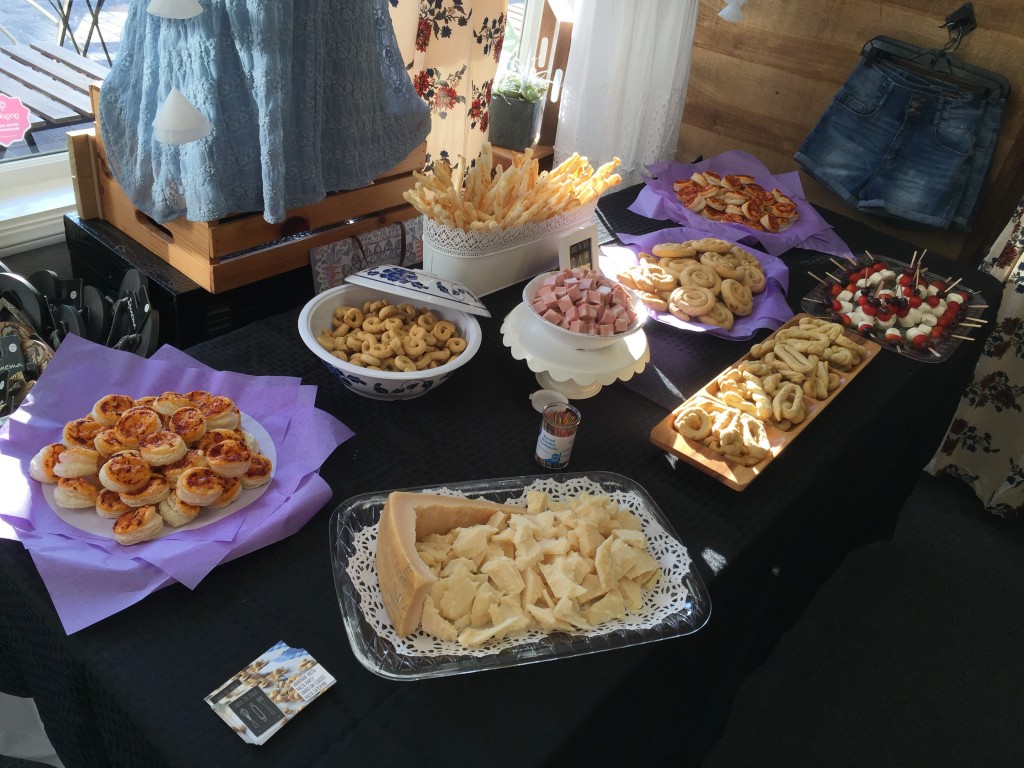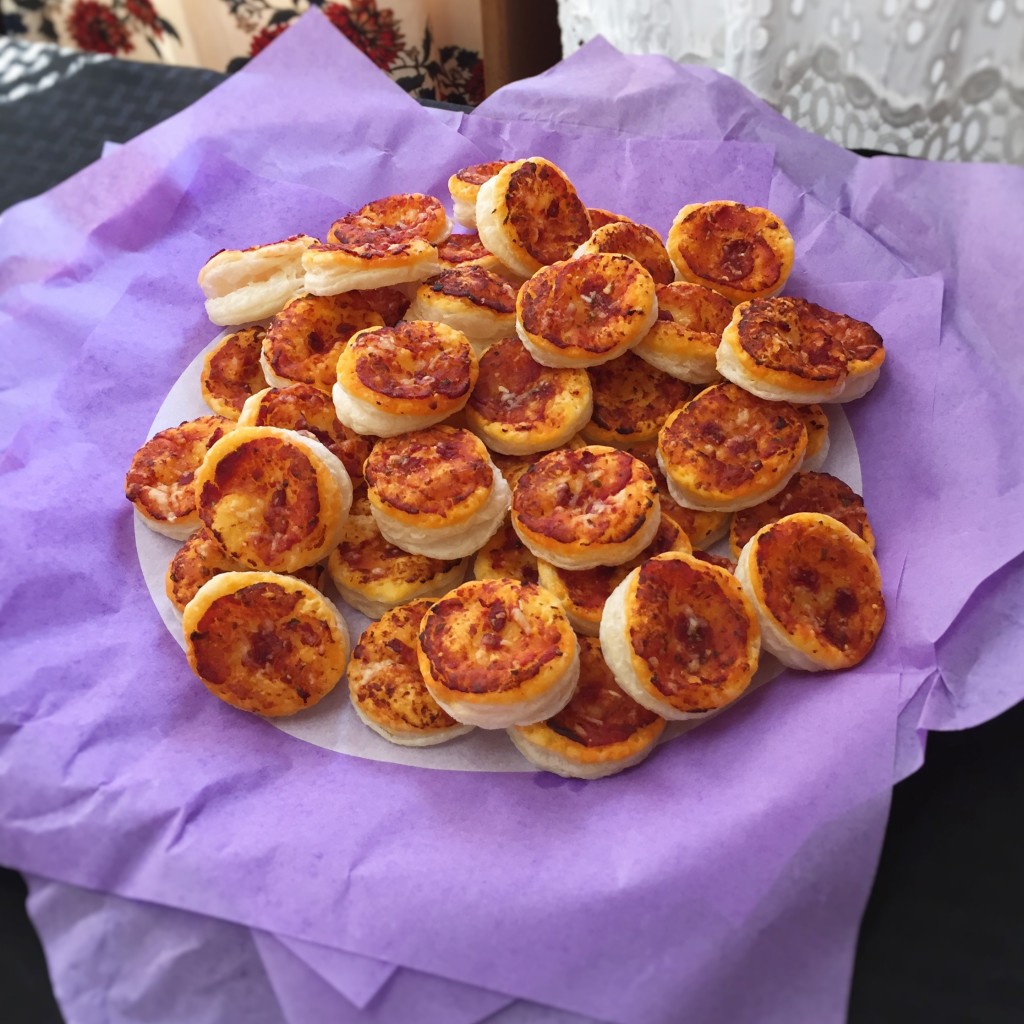 Light snacks provided by Hands On Pasta. I'm not sure what that dish right above is called, but they were like light little pizza puffs. I easily ate ten of those that night, I'm sure of it!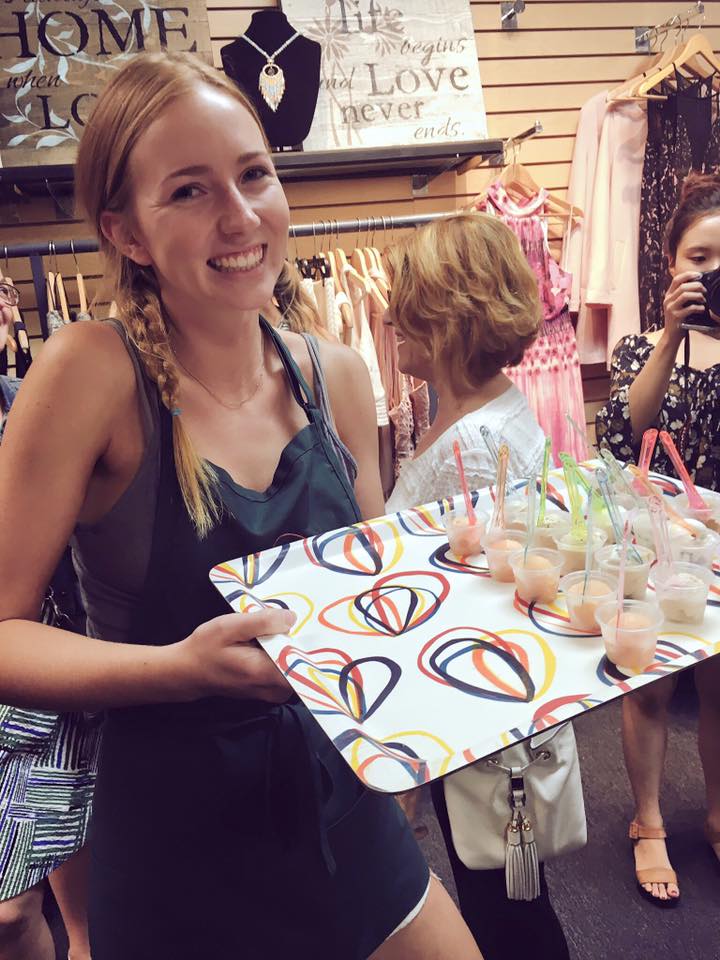 Photo courtesy of Gaia Gelato; everything they create is simply delicious!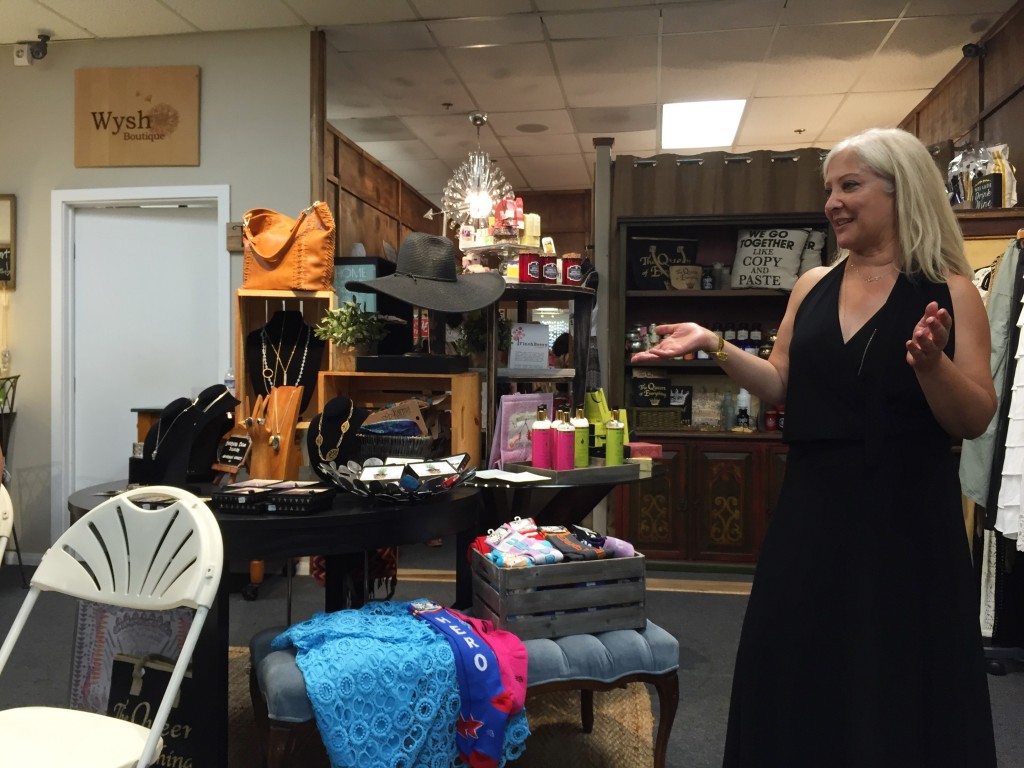 Mojgan, owner of Wysh Boutique, spoke first and told us her story of wanting to bring together a little bit of home goods, fragrances, accessories and clothing all in one elegant boutique.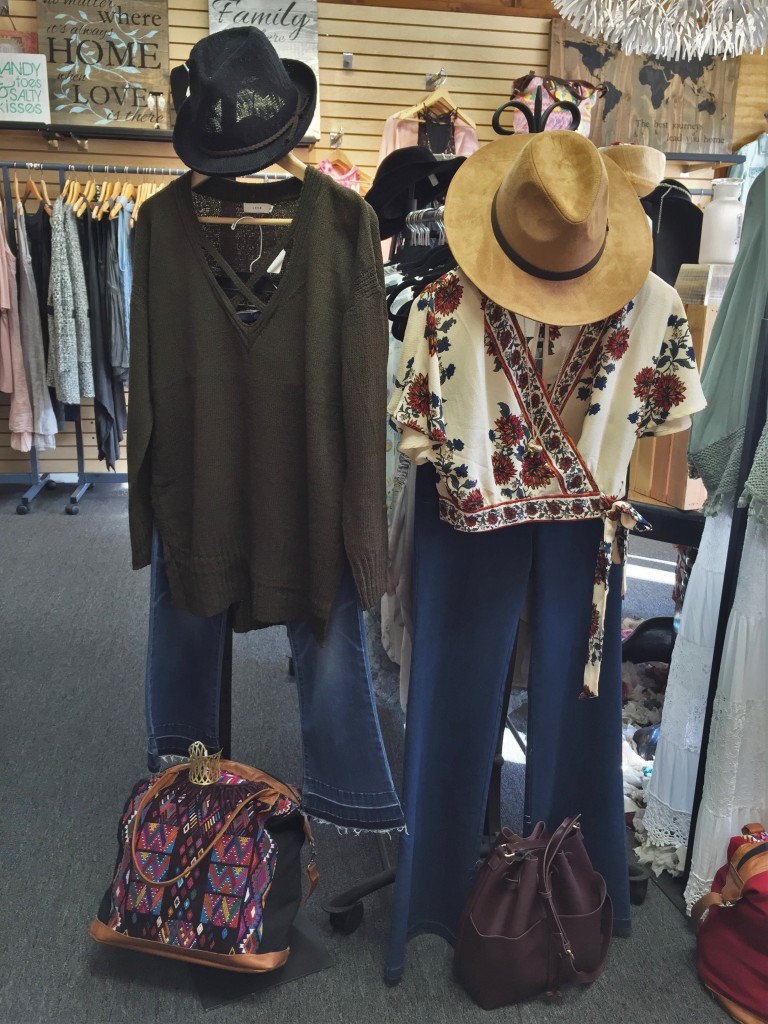 The looks I styled with merchandise directly from Wysh Boutique.  Mogjan has so many great items, it was easy to create some great summer-to-fall transitional looks!  I bought that sweater by Lush, one of my favorite brands, because the color is great for fall with a unique neckline.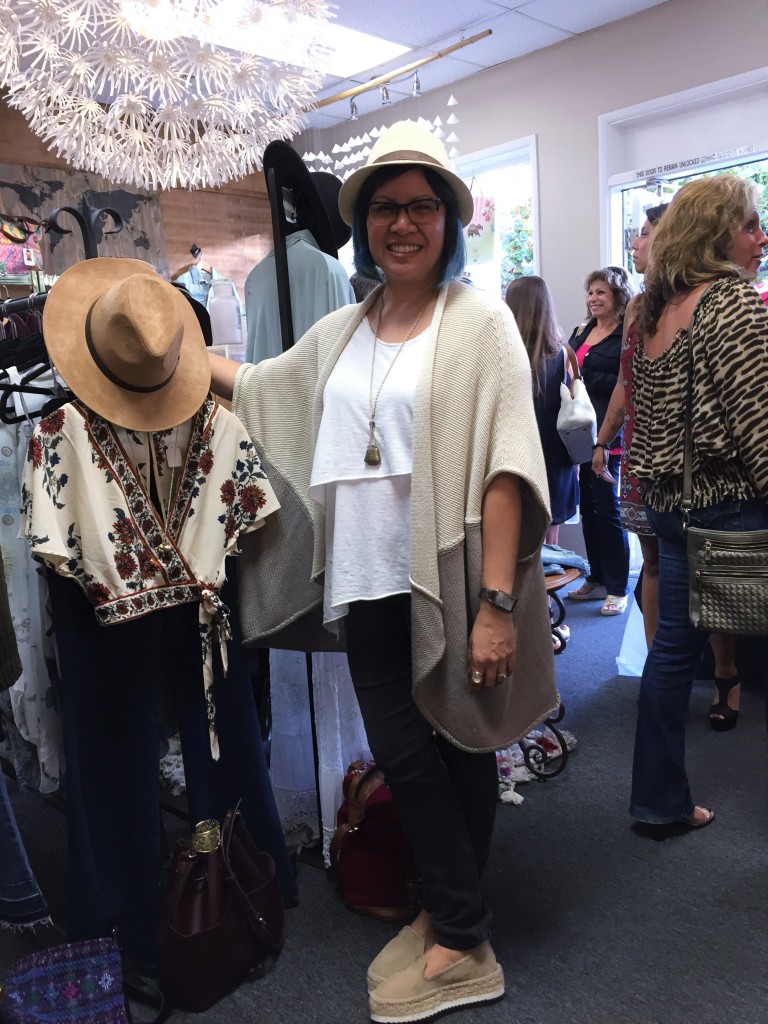 I'm standing next to a favorite look I styled: A wrap blouse with high-waisted flared jeans and a hat from San Diego Hat Company.  I actually had to keep replacing the blouse because it kept getting shopped!  In fact, I heard from Mogjan that they sold out of the outfit and I saw on Facebook that they recently restocked it.  I need to go back and pick it up!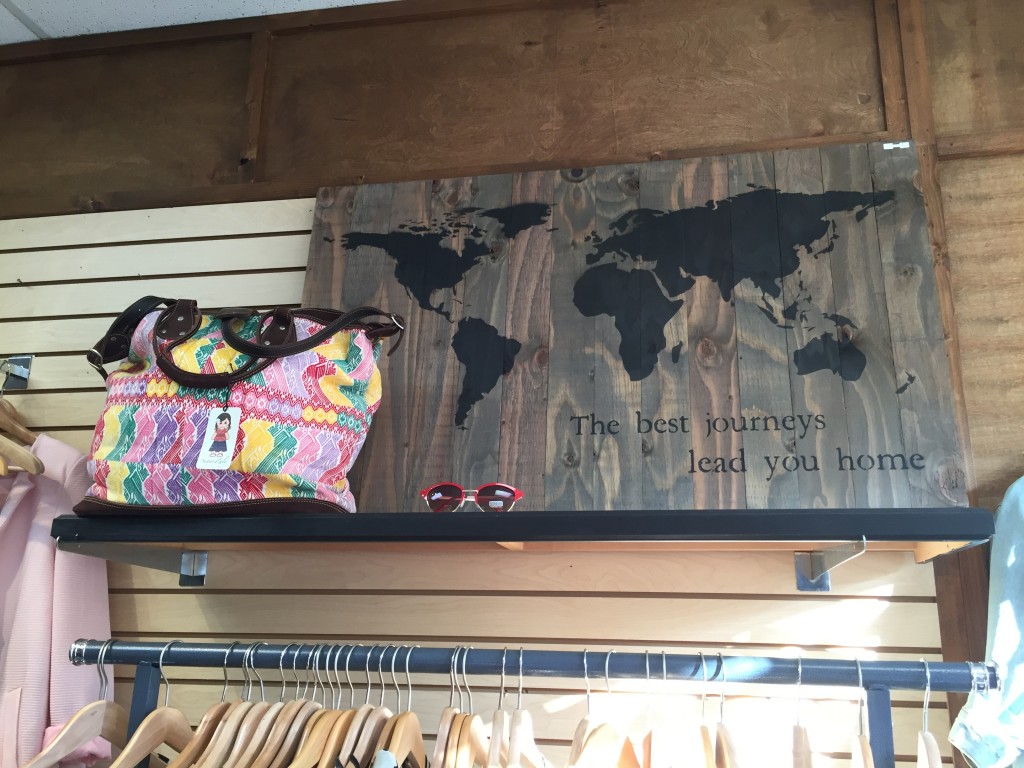 Sugarzuly is a fantastic line of purses & bags by a lovely lady named Monica and her sister, who created the weekender bag above, and the one I styled with the sweater and frayed-edge jeans.  They are up-cycled from Huipil fabric, from her native Guatemala and Central America.
I have collaborated with Sugarzuly by styling one of the purses from their newest line.  Be on the lookout for that outfit post soon!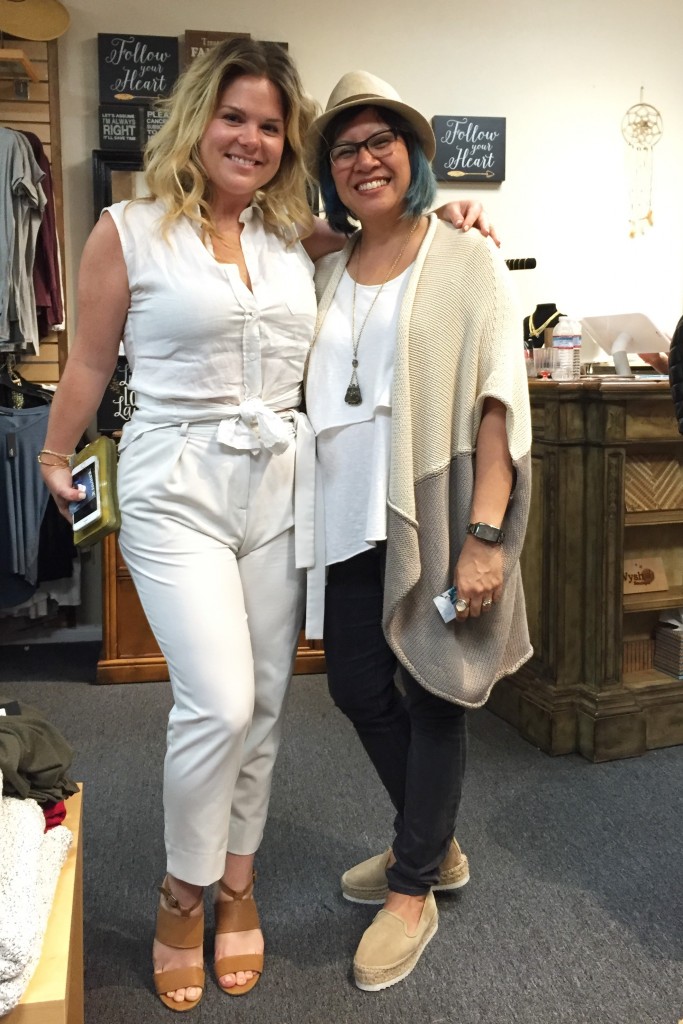 The great thing about being a part of a networking group is meeting new people.  Here I am with Ashley Poppe of AshPoppe – From Wear to Where, a blogger who recently moved here from Seattle!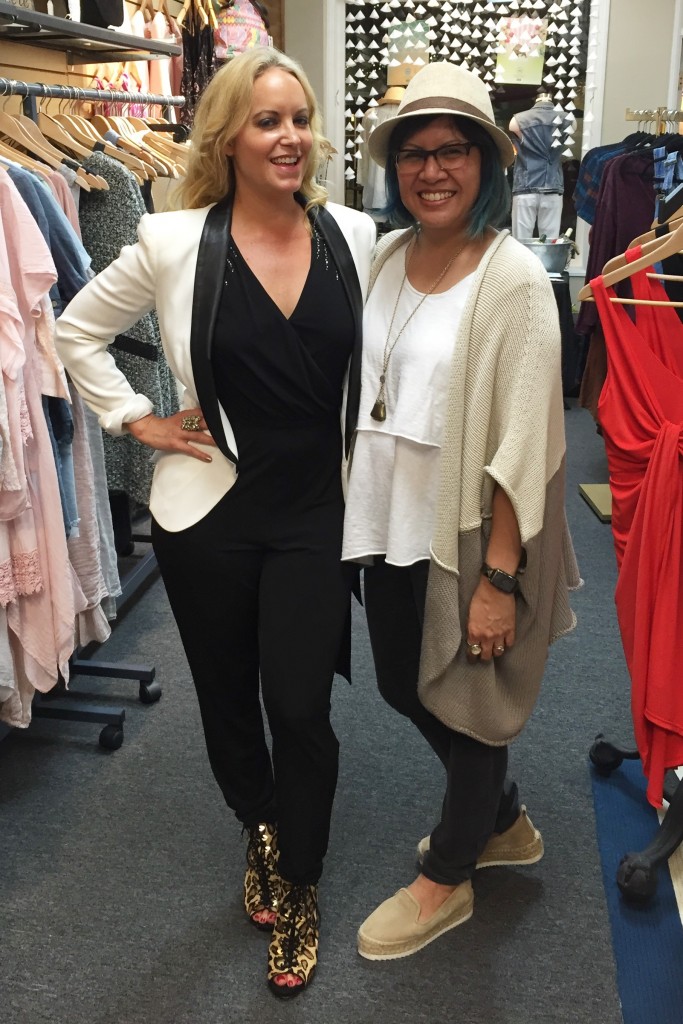 With Cindy from The Pulse and founder of the Elite Networking Group!