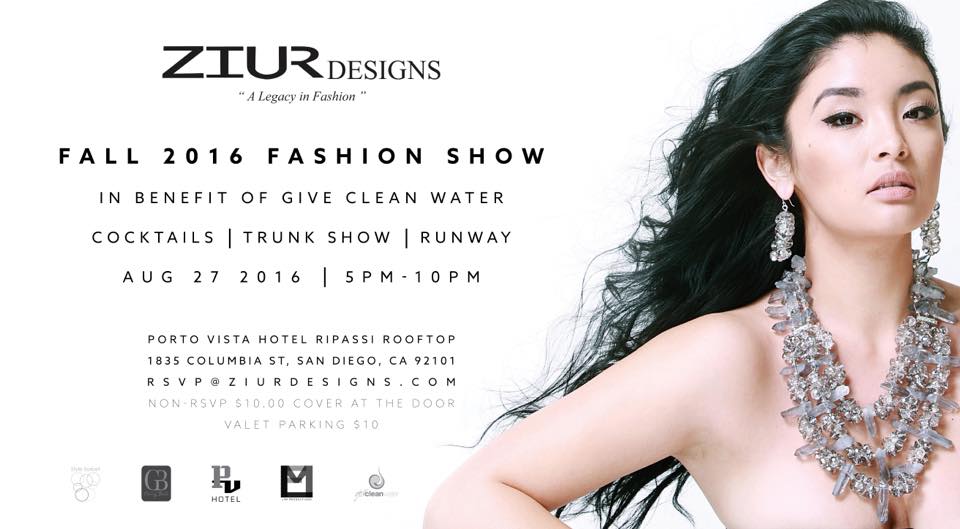 At the end of August, I attended the ZIUR Designs Fall 2016 Fashion Show at the lovely Porto Vista Hotel in benefit of Give Clean Water, an organization whose mission is "to provide a sustainable clean drinking water solution to every person in Fiji."  The evening was hosted by Leilani Angel of Style Sorbet, with co-hosts San Diego Style Bloggers Paulina of Lil Bits of Chic and Tiffany of Glitz and Glam by Tiff.
The show featured clothing by Oeas Villatoro (there's a cape dress I'm in love with), along with ZIUR Designs jewelry and their newest MAN Collection.  The evening started off with a cocktails and a trunk show, followed by the runway show.  I had fun spending the evening hanging out with Lindsay of Affordably Accessorized, which was most apropos to close out National Accessory Month!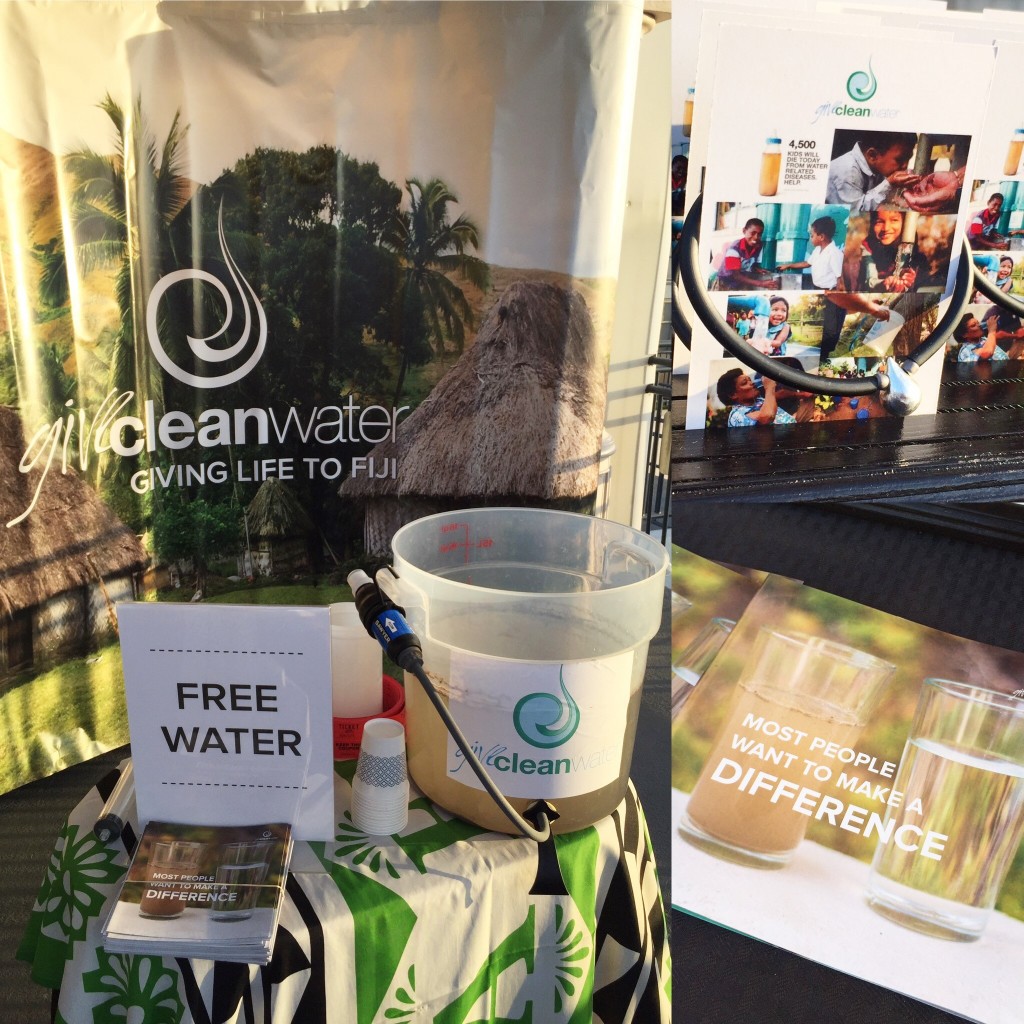 Give Clean Water is currently using a filter made by Sawyer Products called the Point One Filter. The filter attaches to a 5 gallon bucket and removes 7 log (99.99999%) of all bacteria like salmonella, cholera, and E. coli. and 6 log (99.9999%) of all Protozoa such as Giardia and Cryptosporidium. – From the Give Clean Water website
The filter was amazing and I even drank the filtered water myself!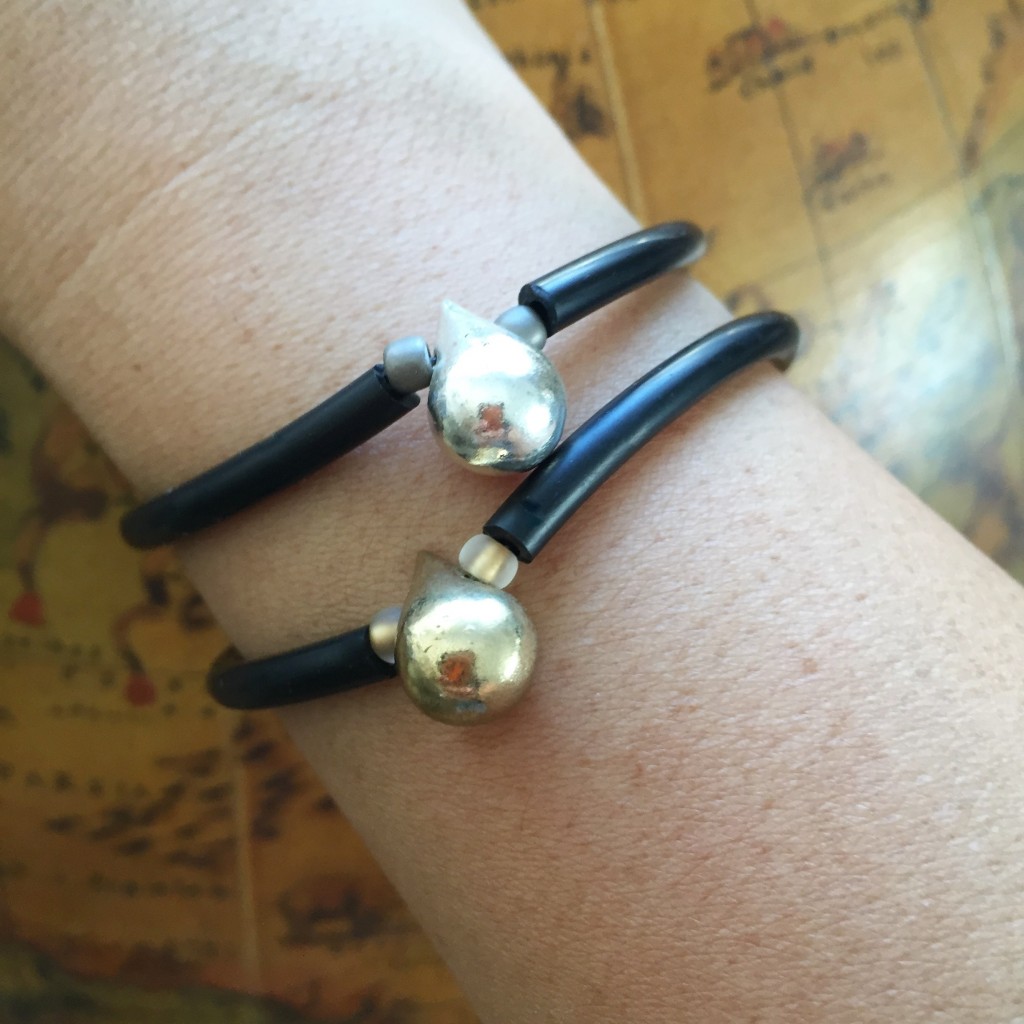 I purchased one of each Water Drop bracelets by ZIUR Designs, where 100% of the proceeds go to benefit Give Clean Water!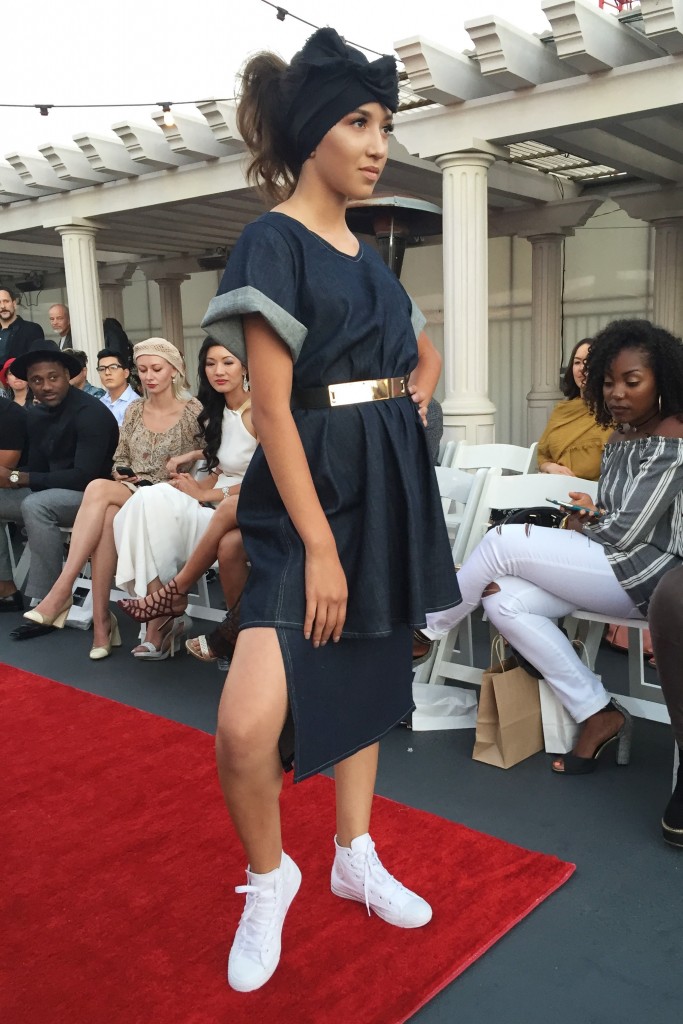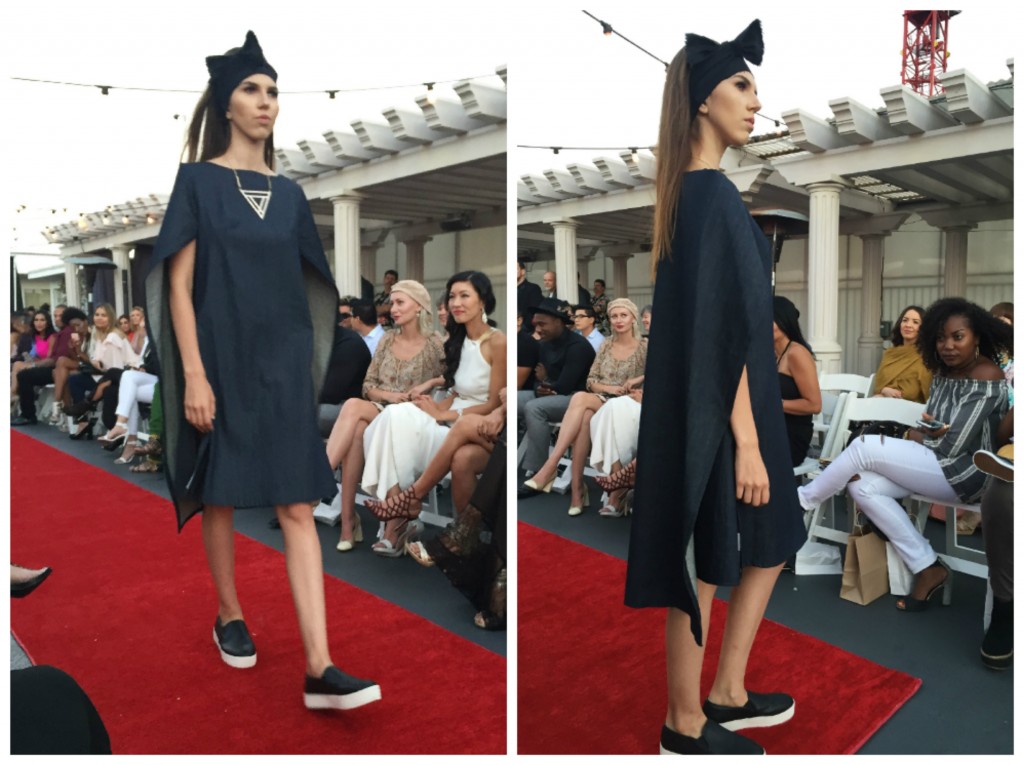 That. Denim. Cape Dress by Oseas Villatoro! *swoon*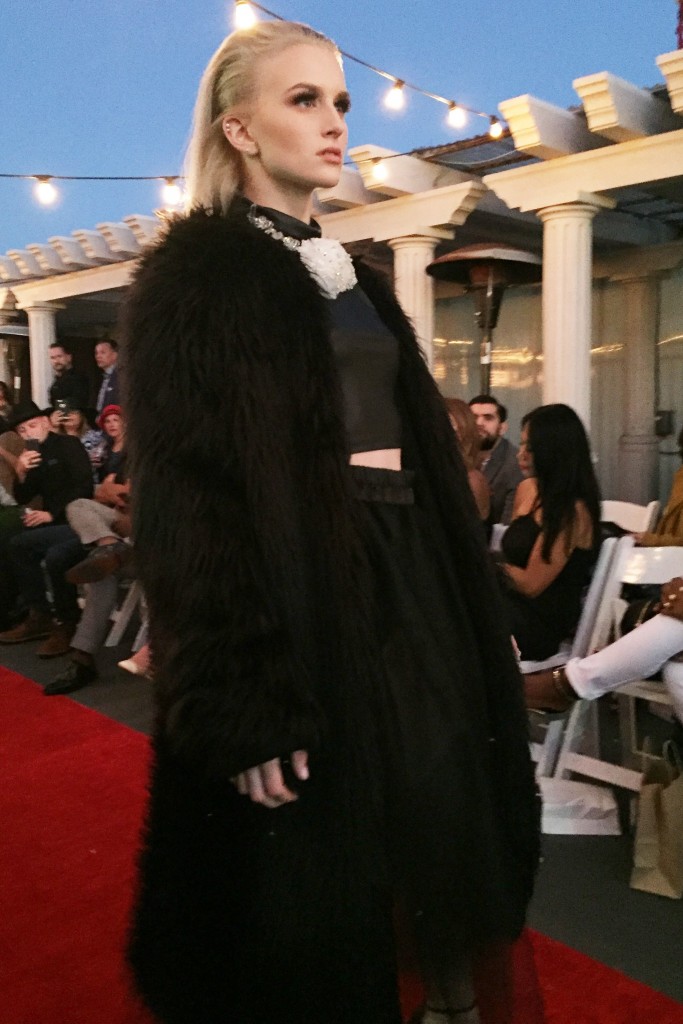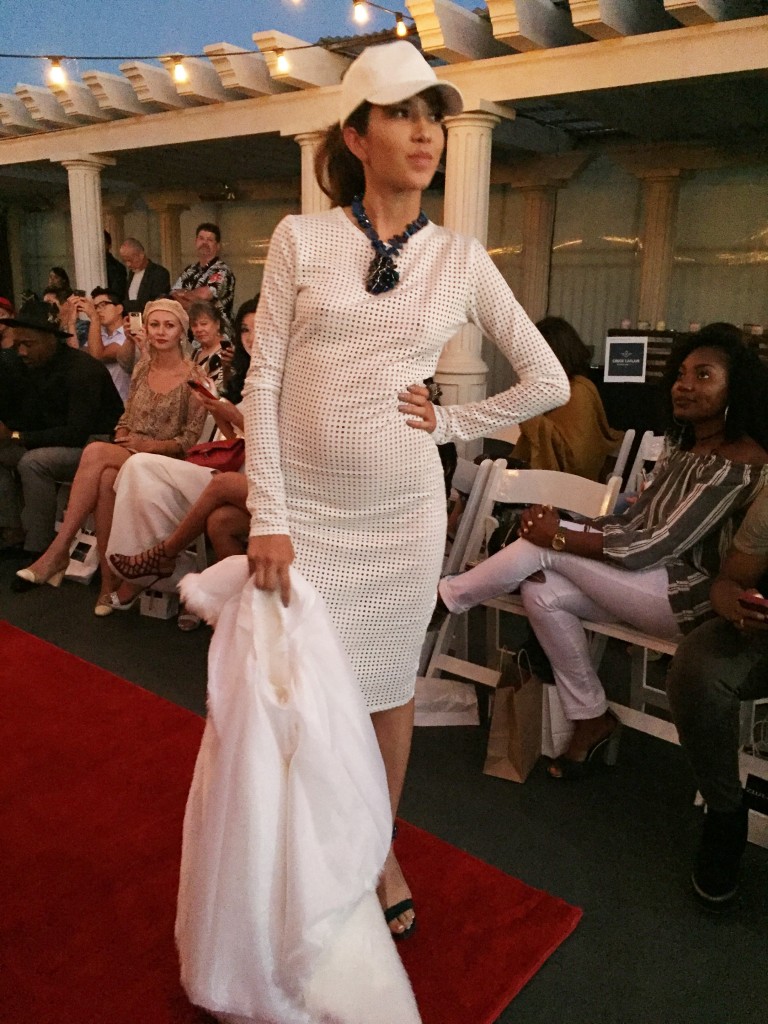 Statement jewelry by ZIUR Designs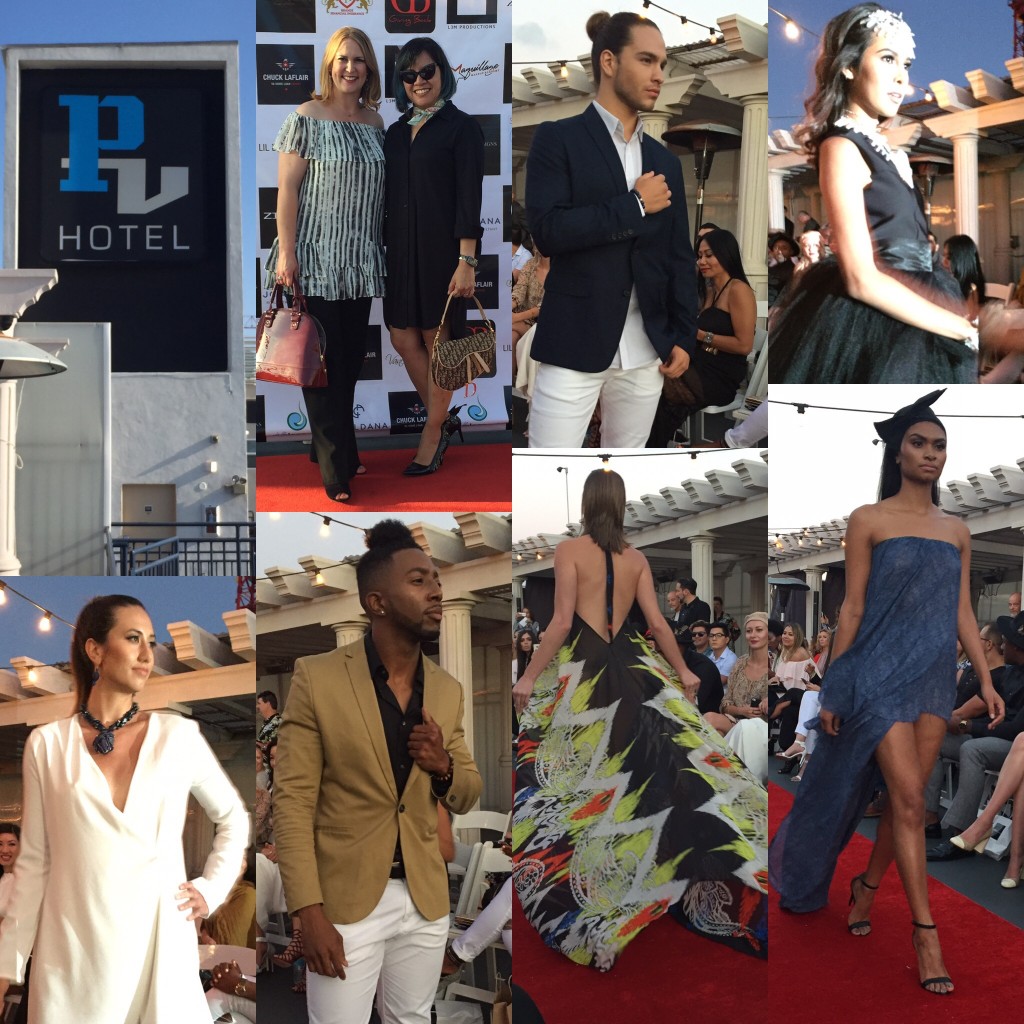 Fantastic pieces from ZIUR Designs and their MAN Collection along with beautiful clothing by Oseas Villatoro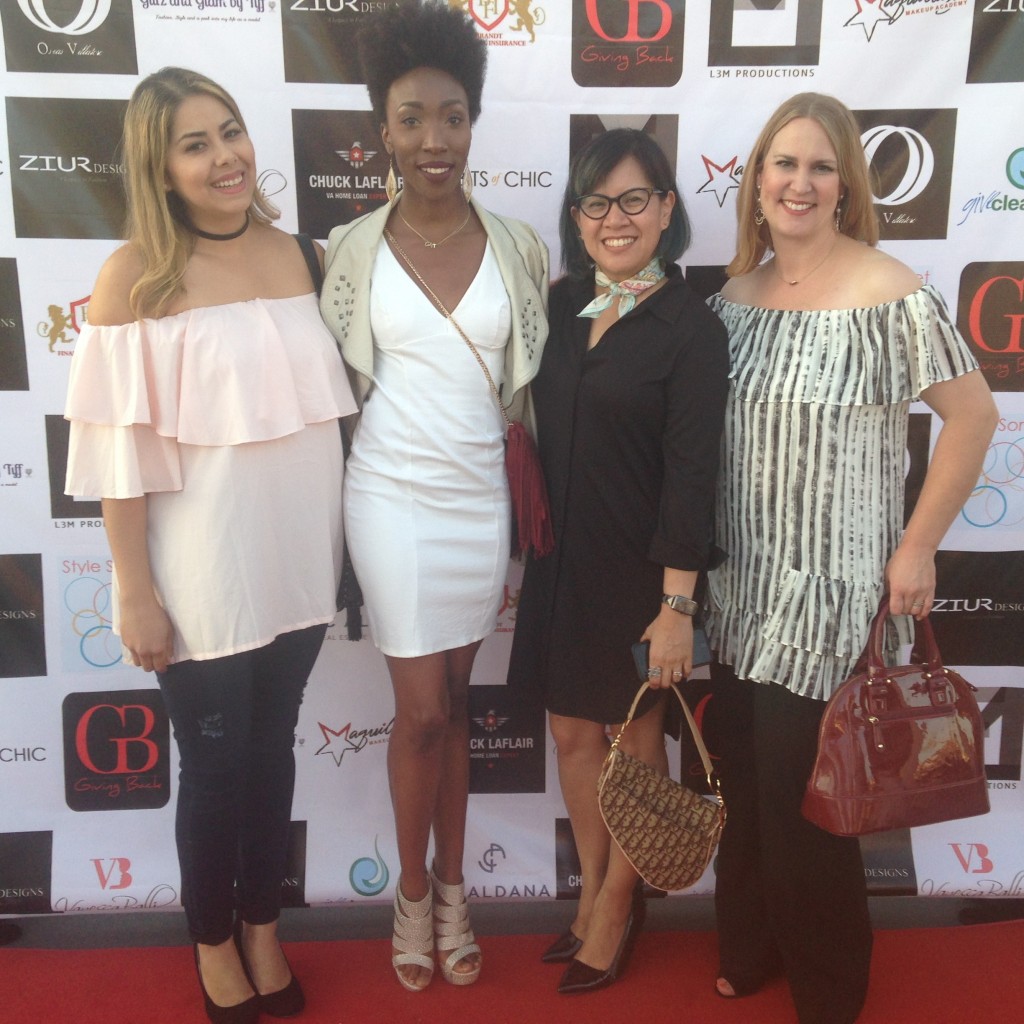 With Paulina, Tiffany and Lindsay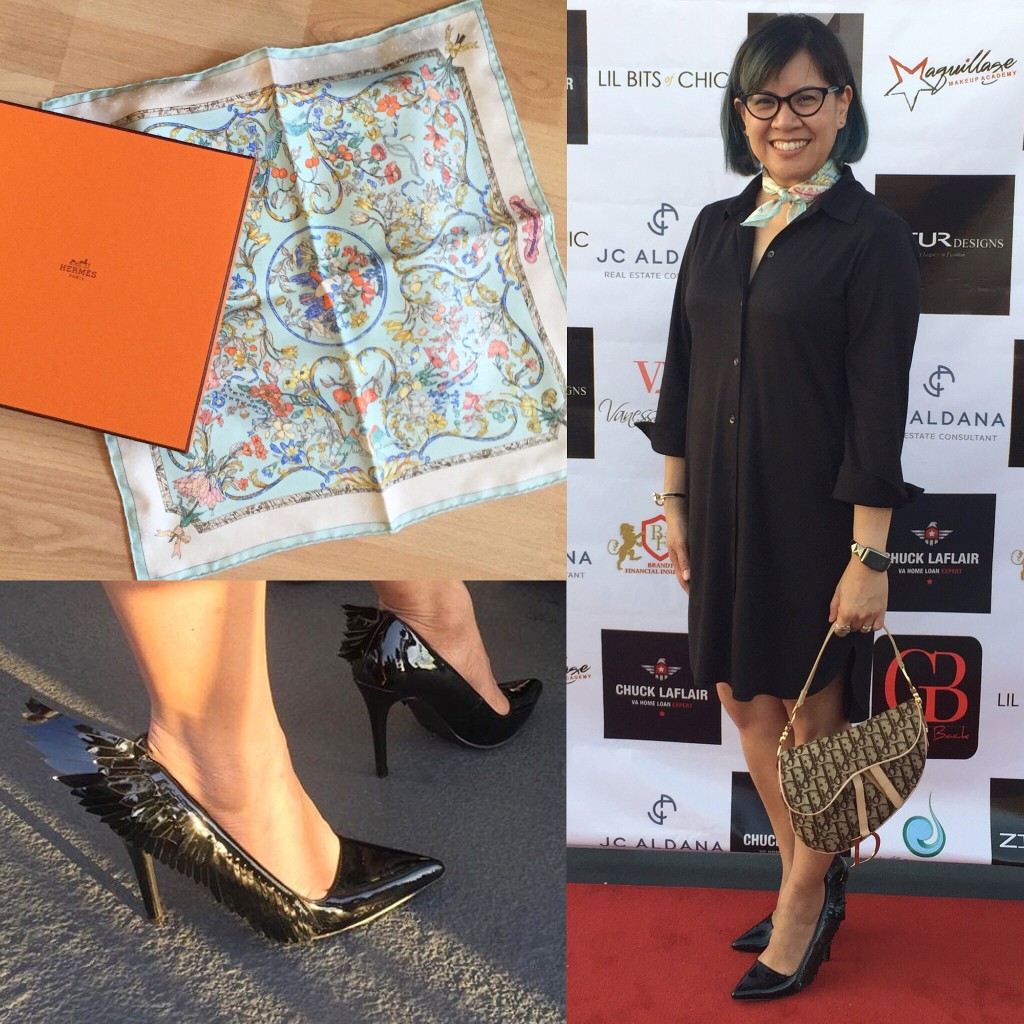 My outfit for the evening:  Pre-owned Hermes scarf from Portero; Pre-owned dress by Natori from Refinery Resale in Las Vegas; Dior Saddle Bag from eBay; "ANGYL" pumps by YRU (no longer available)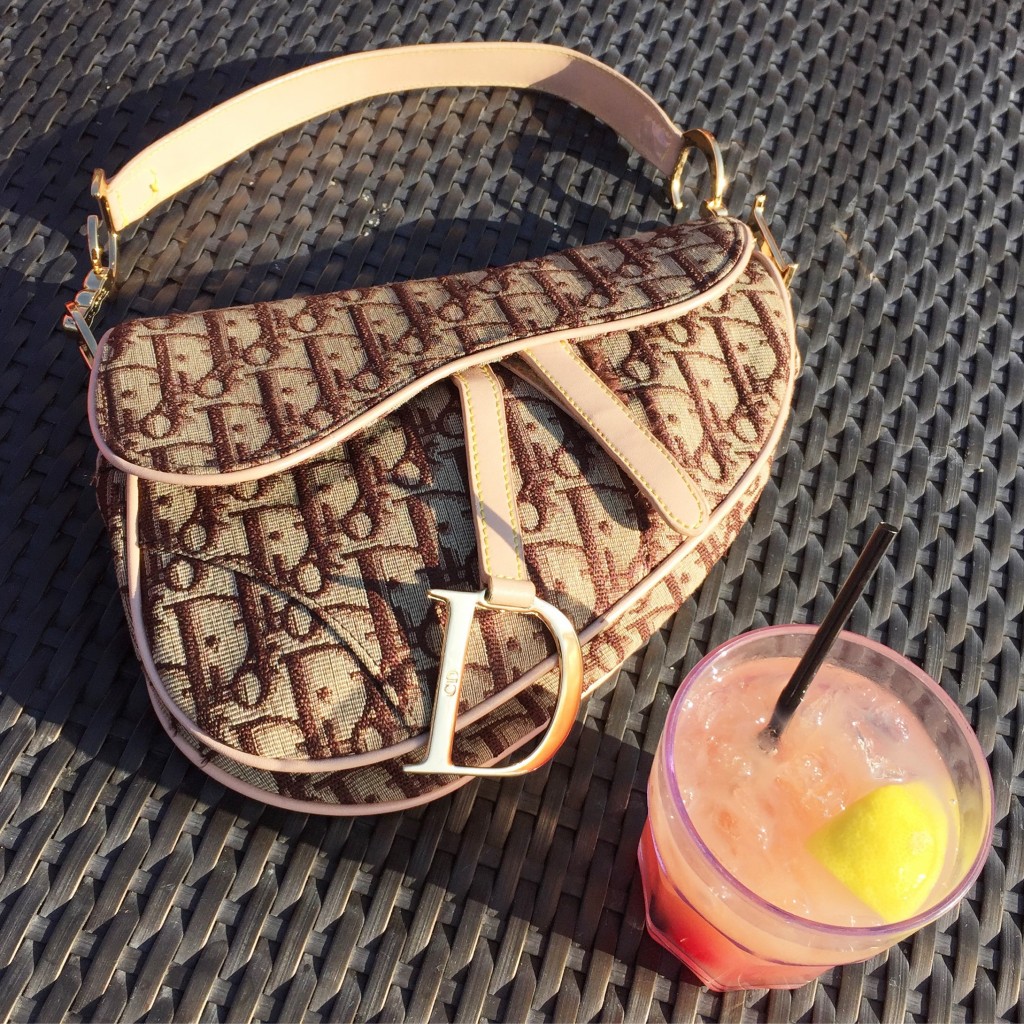 I was definitely channeling Carrie Bradshaw with my Dior saddle bag (although that's a Seabreeze and not a Cosmo)!