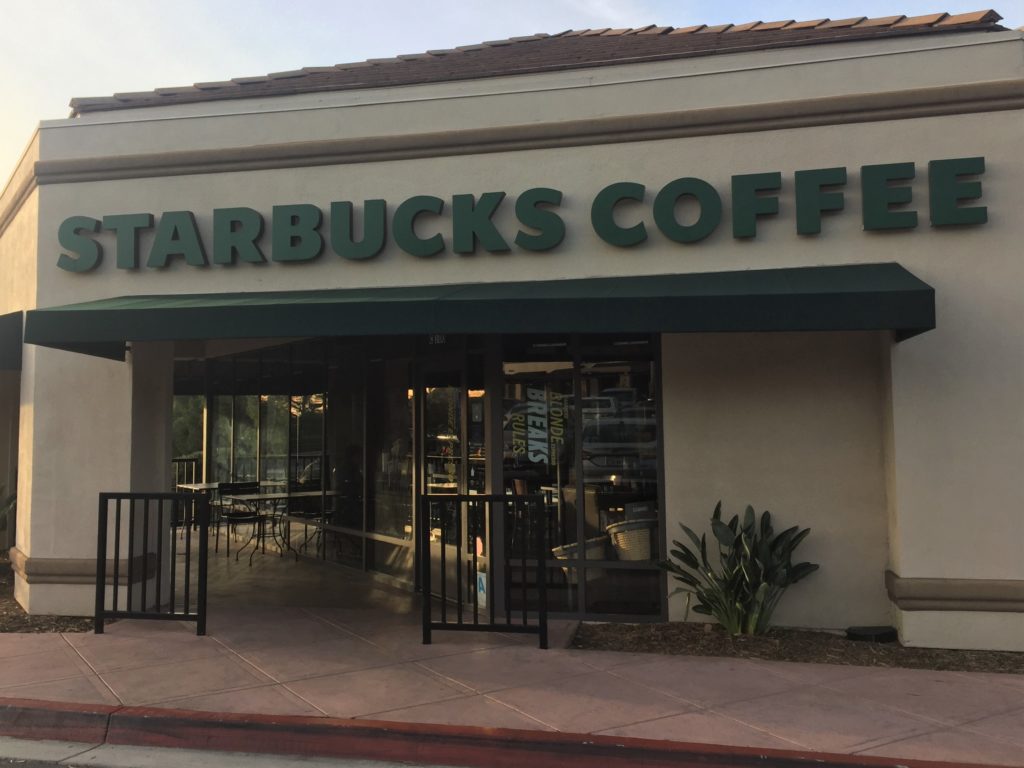 My weekends have been quite interesting lately, especially with my husband!  I finally got the chance to hang out with him for a full game of golf last weekend, which was actually quite fun.  But our weekends have lately been filled with "The Hunt", as we've come to name the all consuming search for Funko Pop! vinyl figures.  On the way to Barnes & Noble in the Carmel Mountain Ranch area, we dropped by Rancho Carmel Plaza, a little strip mall usually frequented by me and my sister.  I wanted to try the new coffee flavor sensation, Starbucks Blonde Espresso.
I do have to say that this is one of my favorite Starbucks locations because of this very seating area (below).  It looks more like a comfy living room rather than a coffee shop, and if you placed an ottoman in front of me with my favorite movie playing in the distance with a nice cup or coffee or tea, I swear I could sit there for hours.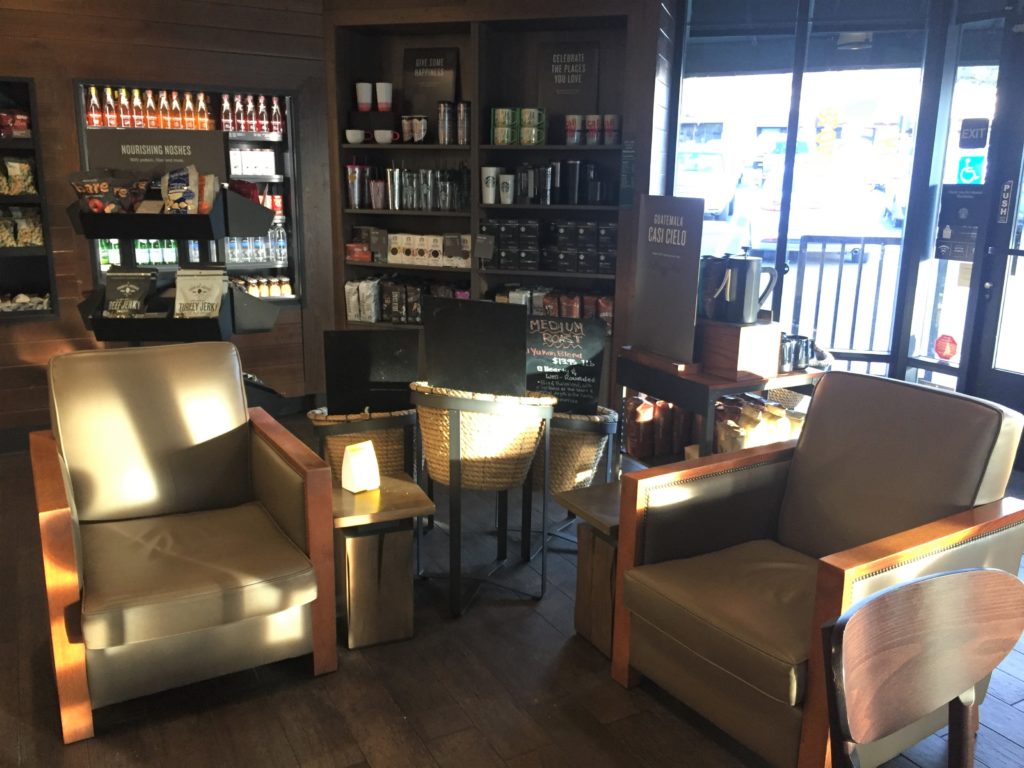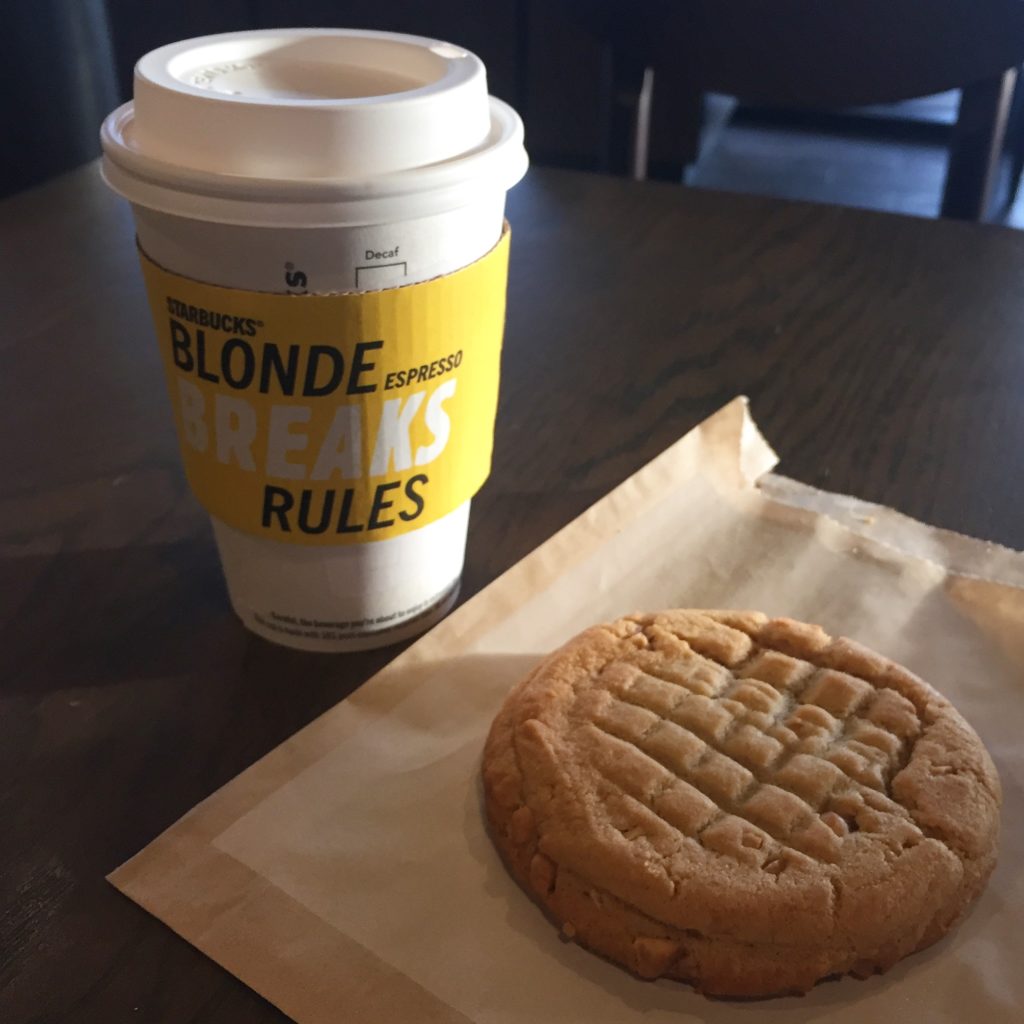 On to the coffee: I really loved it!  It is a light roasted espresso, and is supposed to be creamy with hints of lemon and orange.  I was told by the barista that the Blonde Espresso would be smooth and sweet, and I would have to agree.  I had the Blonde Espresso Latte and I drank it straight without adding any type of sweetener.  After that kind of first impression, I am anxious to try all of their Blonde Espresso offerings:  the Blonde Vanilla Latte, the Iced Blonde Caffe Americano, the Blonde Cappuccino, and the Blonde Flat White.  But I think I will also ask if they will do a shot of Blonde Espresso on its own, just so I can get the full taste of the espresso and see if I can taste those citrus notes at its purest.
Starbucks is located at 10195 Rancho Carmel Drive, San Diego, CA 92128 and they can be reached at (858) 613-7754.  They are open Monday to Saturday from 5:00 am to 8:30 pm and Sunday from 6:00 am to 8:00 pm.
Cheers and here's to one smooth cup of (Blonde) ambition!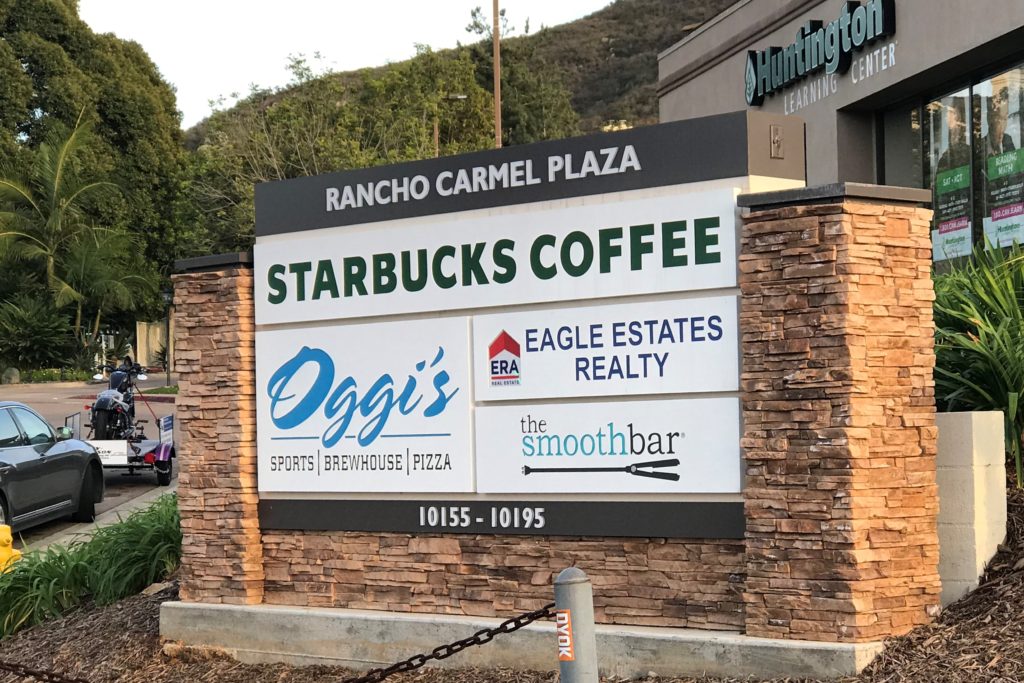 FTC Disclosure:  I received compensation to patronize a business at Rancho Carmel Plaza.  Although I did receive compensation, the opinions in this post are strictly my own.