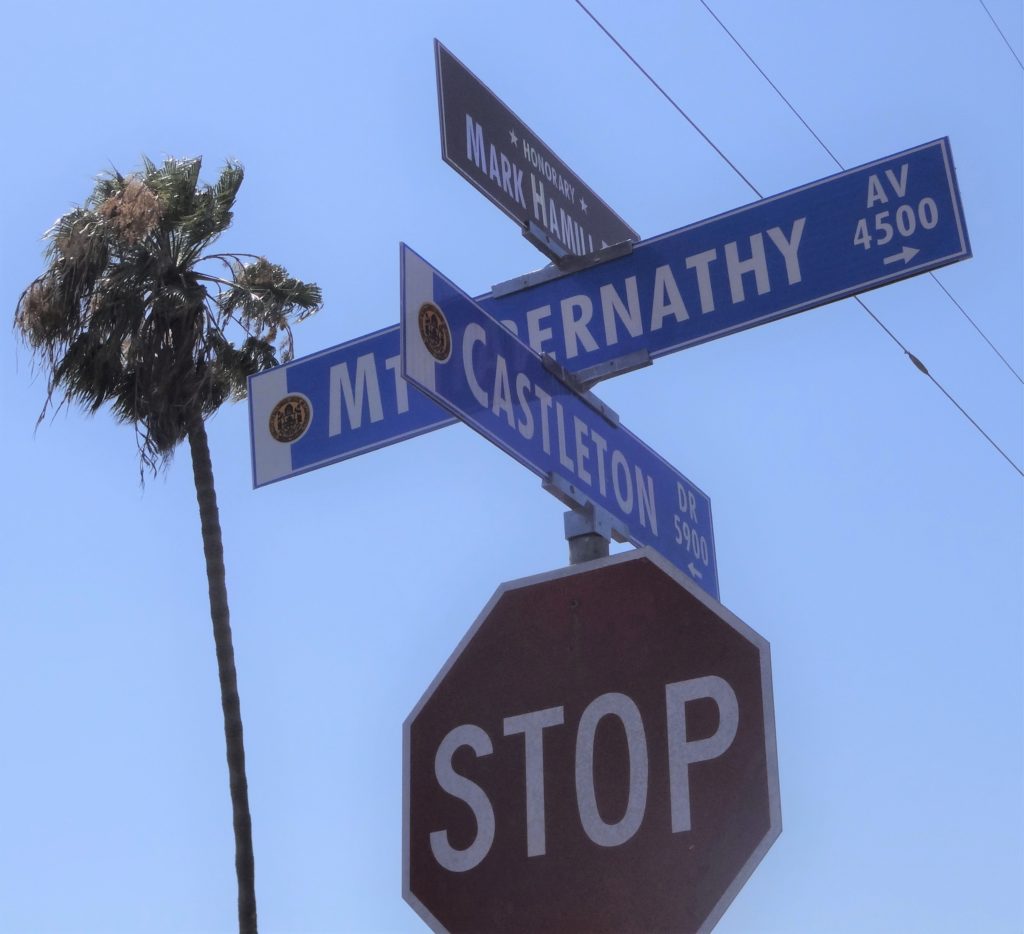 Not long after Comic-Con, Dominic and I attended a truly one-of-a-kind event: Mark Hamill's street sign dedication!  I heard about the event on KUSI News because news anchor Lisa Remillard mentioned she would be hosting the event.  It was a hot day, which made it a tad bit rough on Dominic, but he stuck it out like a (Storm) trooper and we witnessed a cool bit of Star Wars history.  For those of you who are wondering, "Why San Diego?" Mark Hamill spent some of his childhood in the Clairemont area, where the street sign is located.
We originally had a strange vantage point because we decided to grab some lunch nearby, which meant had lost some prime real estate where we would have had a better view. As a result, we had to stand in an awkward place behind the media staging area.  Luckily for us, my cousin Regi and her son Riley had been in attendance and we moved closer to the action right near the actual stage.  I've included a couple of videos below, which was Mark Hamill's speech, the unveiling of the honorary street sign and declaration of July 30, 2017 as "Mark Hamill Day".
May The Force be With You and Cheers!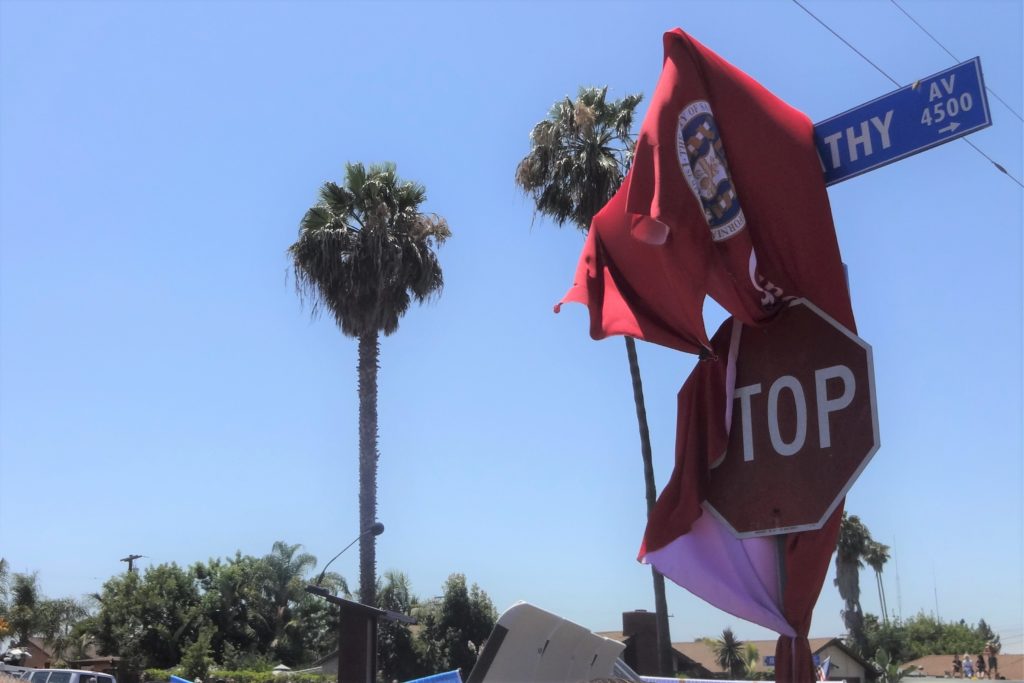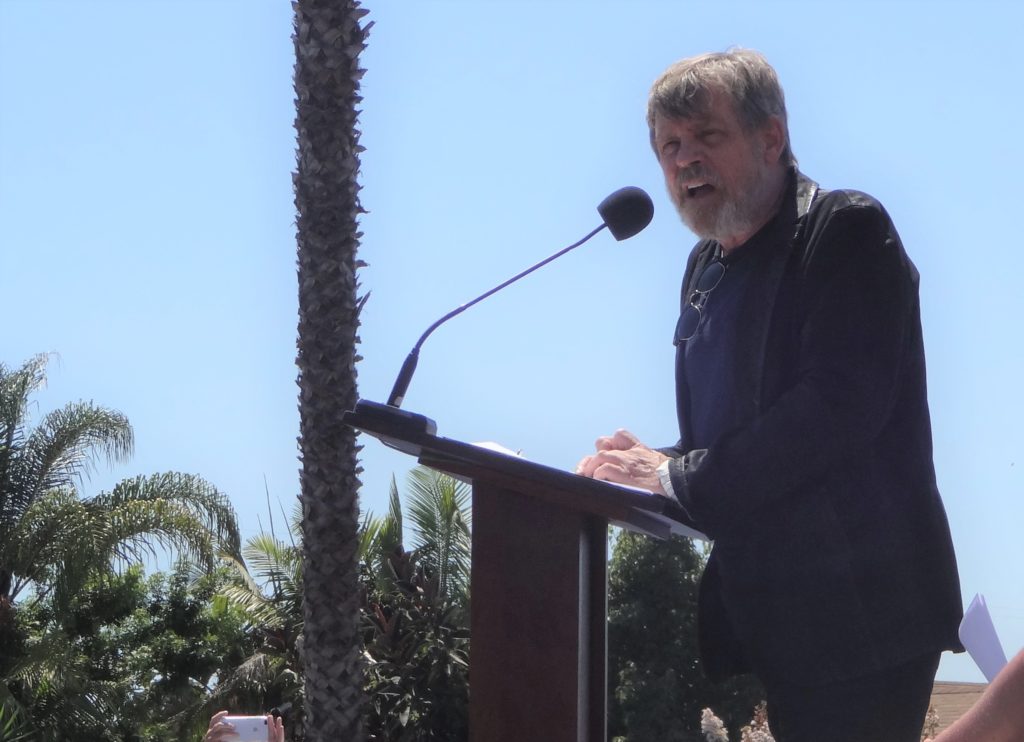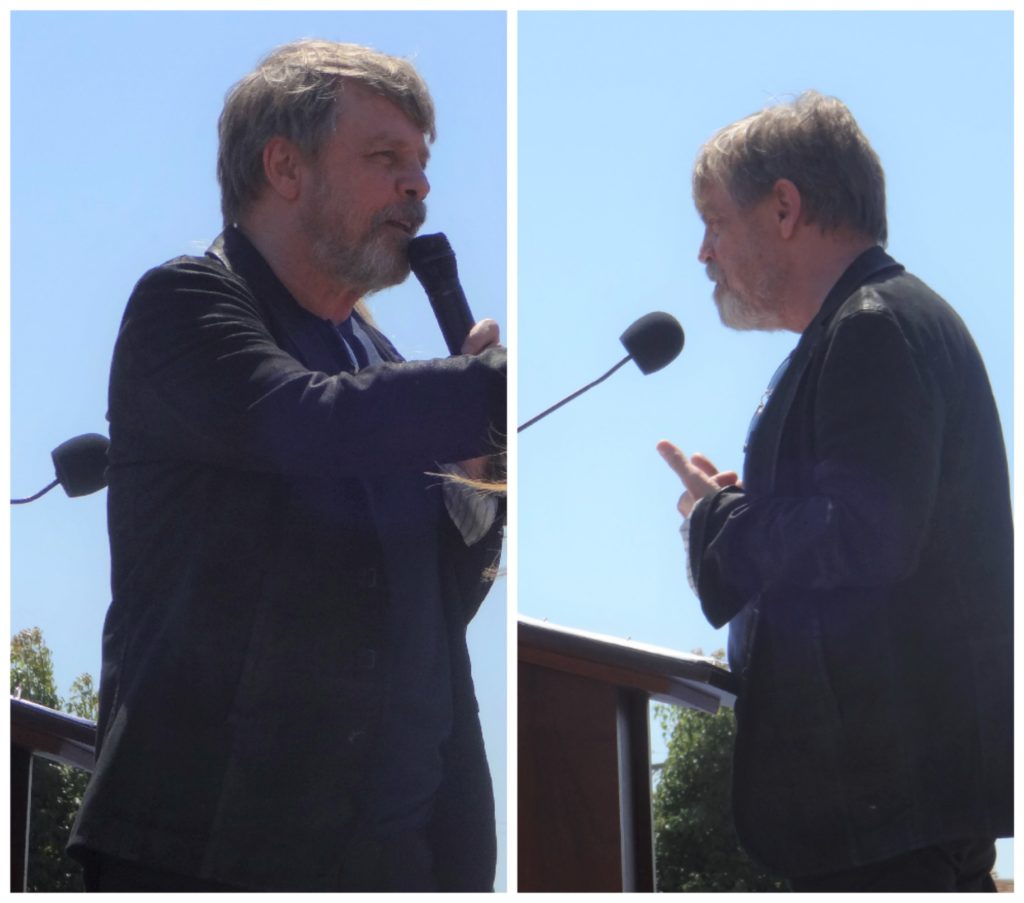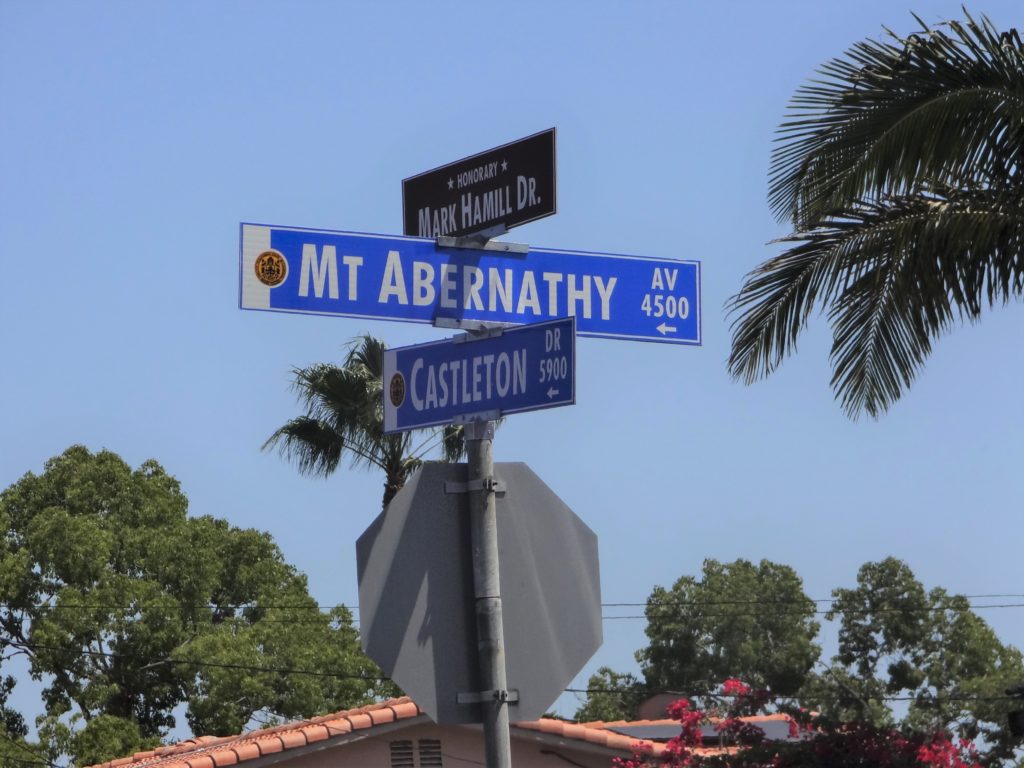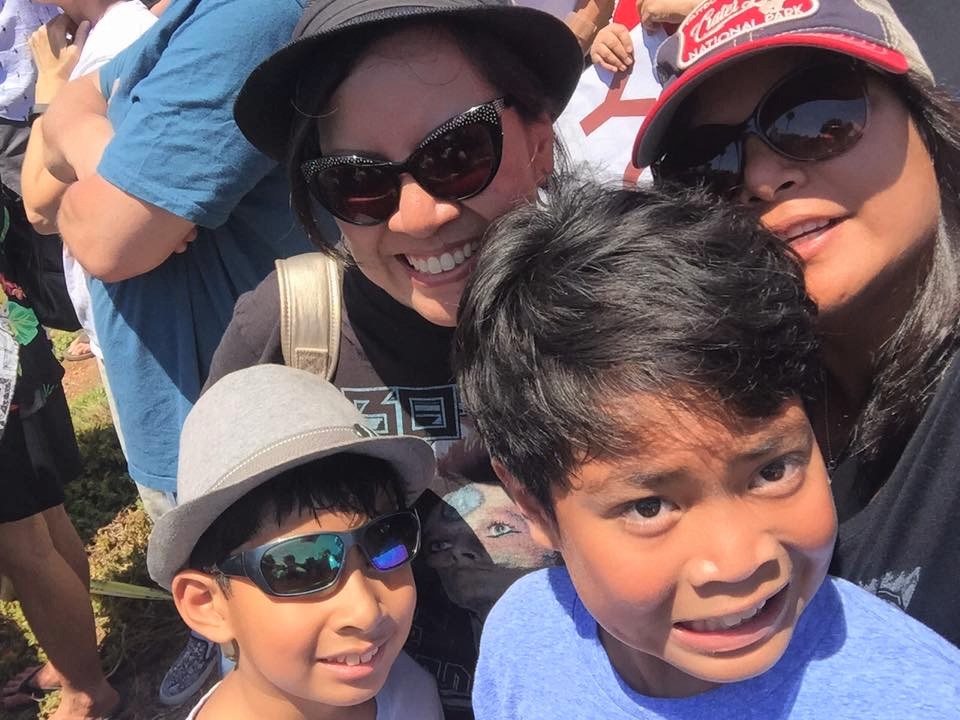 Clockwise from the left: Me, Regi, Riley & Dominic