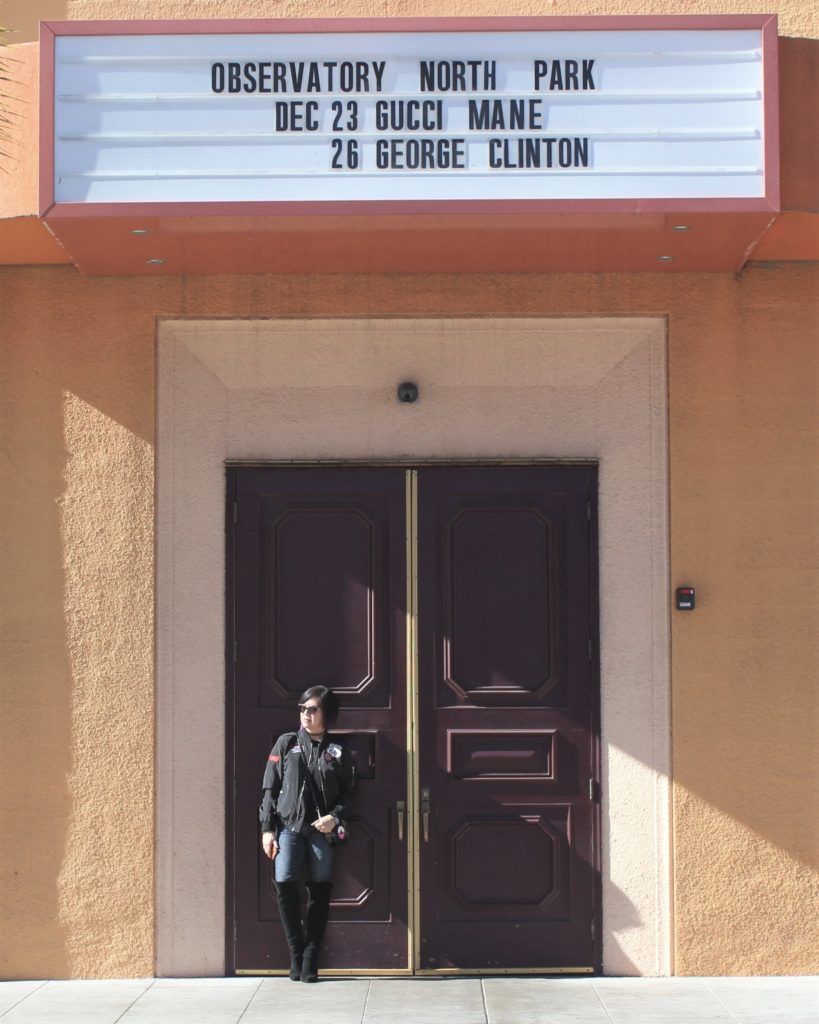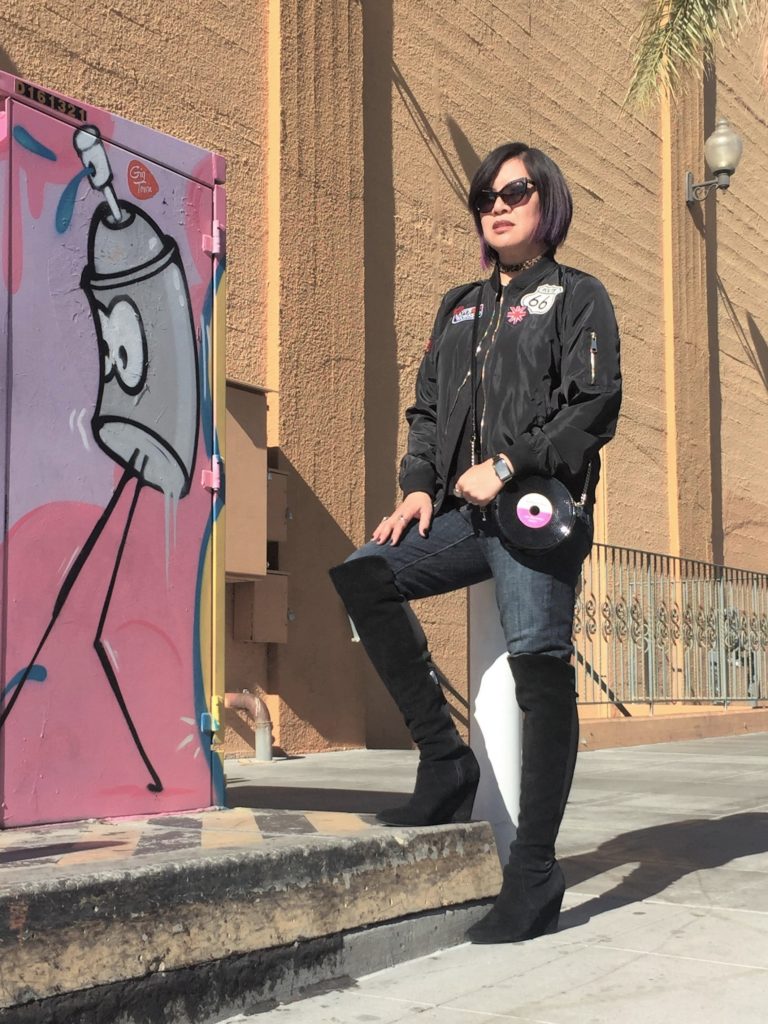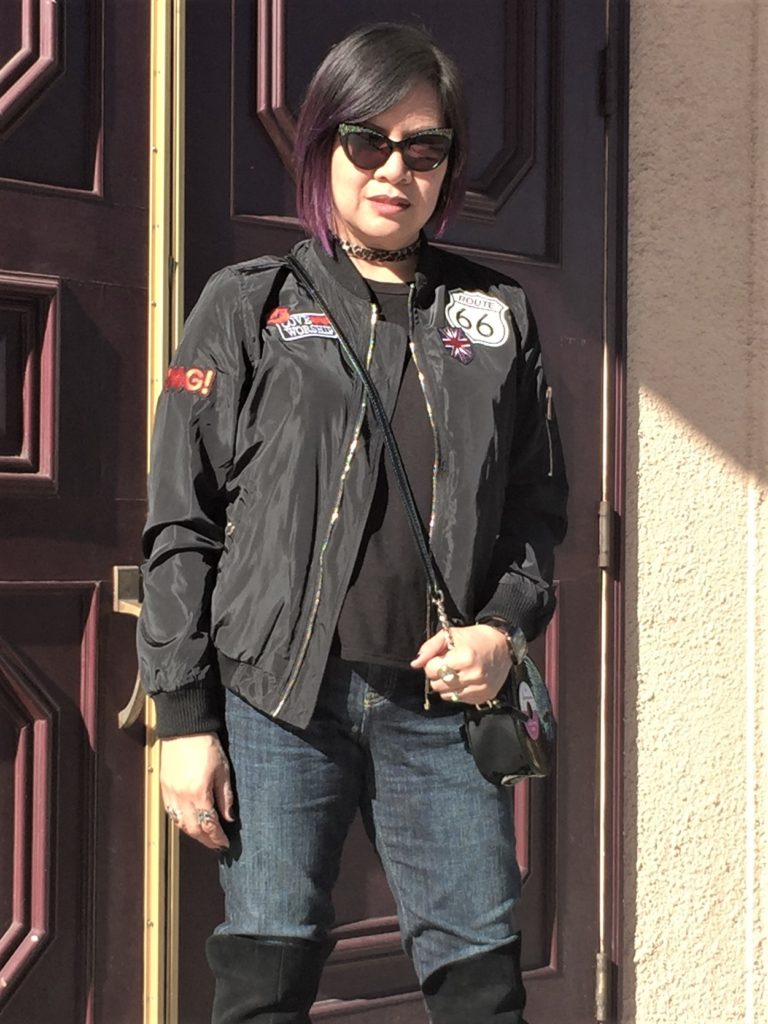 Happy New Year to you, and I'm starting off the new year with an outfit post!  I can't recall exactly where, but I know I've mention that my style seems to lie somewhere between classic, chic and punk rock.  It's kind of like those Reese's commercials from the eighties when they would argue "Hey, you got your peanut butter in my chocolate/No, you got your chocolate in my peanut butter"; I always have to add a little punk to my classic outfit, or add a little chic to my rocker one.  I love this article from Complex called "Know Your Rights:  A Complex Guide to Punk Rock Style".  I think I own every piece in that guide and wear them anywhere and everywhere, from the office to the concert hall.  Truth be told, I did not read the article prior to putting together my outfit for this post, and wore two of the mentioned pieces together: a bomber jacket and leopard print.  Now that I think about it, I want to take each of the pieces mentioned in the Complex article and create outfits around them, since I have them all!
I believe I own ten bomber jackets (and counting), and this one from Shimmer is one that I intend to do a DIY patch job on very soon, where I'll be adding patches from my favorite bands to every inch the fabric real estate of the jacket will allow.  As an FYI, I bought that jacket because of the fact that two of the patches are indirectly tied to Depeche Mode: the Union Jack patch because they are British and the Route 66 one because they did a cover version of that song.  Before the additional adornments, I wore my jacket to a few concerts and this photo shoot with my sister at The Observatory North Park.
Although I know many bands have performed there, I've only seen Blondie at The Observatory (so far).  I'll have to check out their concert calendar to see who else is playing.  Another FYI:  I saw George Clinton and Parliament in Los Angeles a few years ago, but I did not see them when the pictures were taken.  But I did include a couple of pictures when I ate at the West Coast Tavern (which is connected to The Observatory), prior to seeing Blondie live with my friend Angi.  Debbie Harry is definitely a style icon, and I featured an image of her in a post about my love for vintage rock t-shirts (here).  I mean, check her out in the picture I captured below, rocking fishnet stockings at age 71.  I only hope to be that cool in 30 years!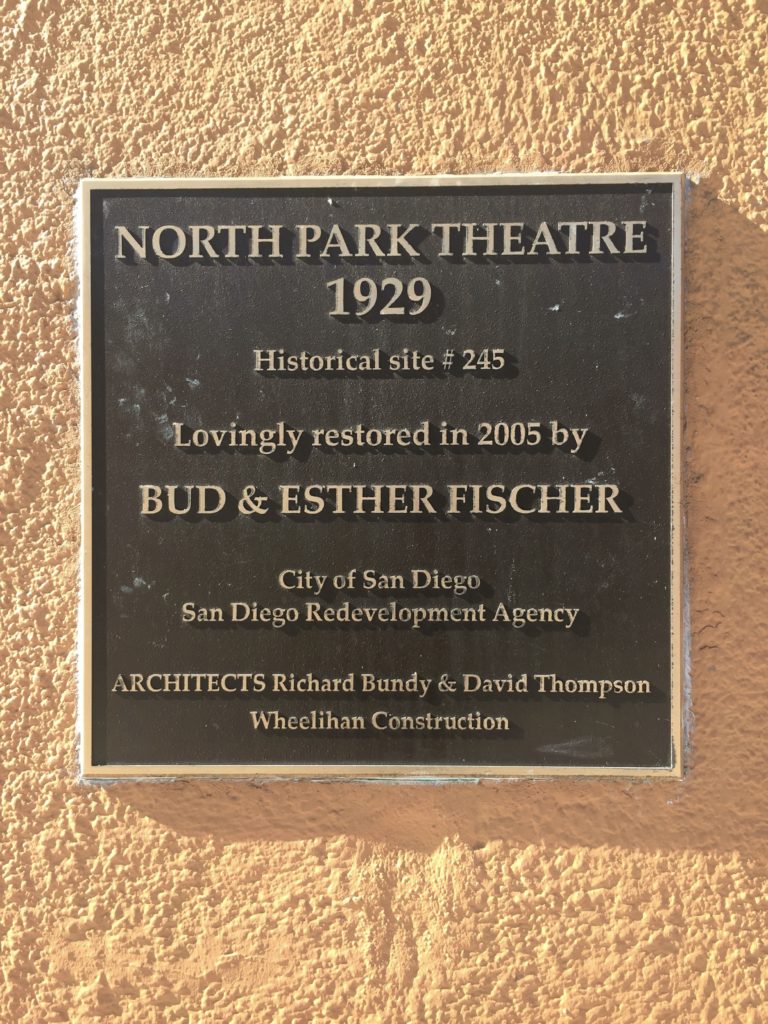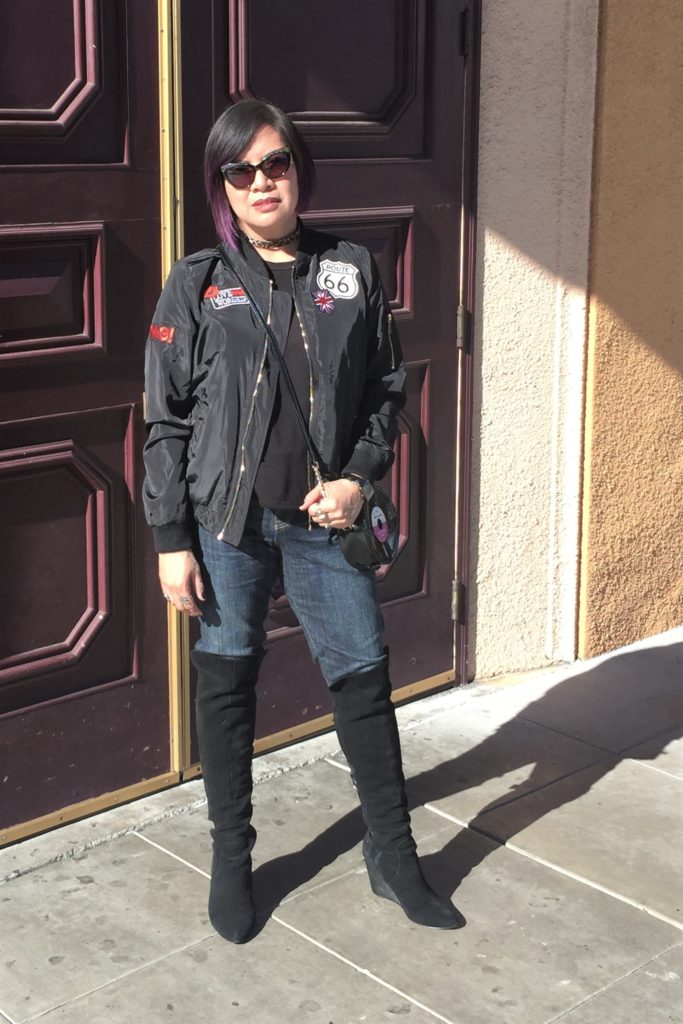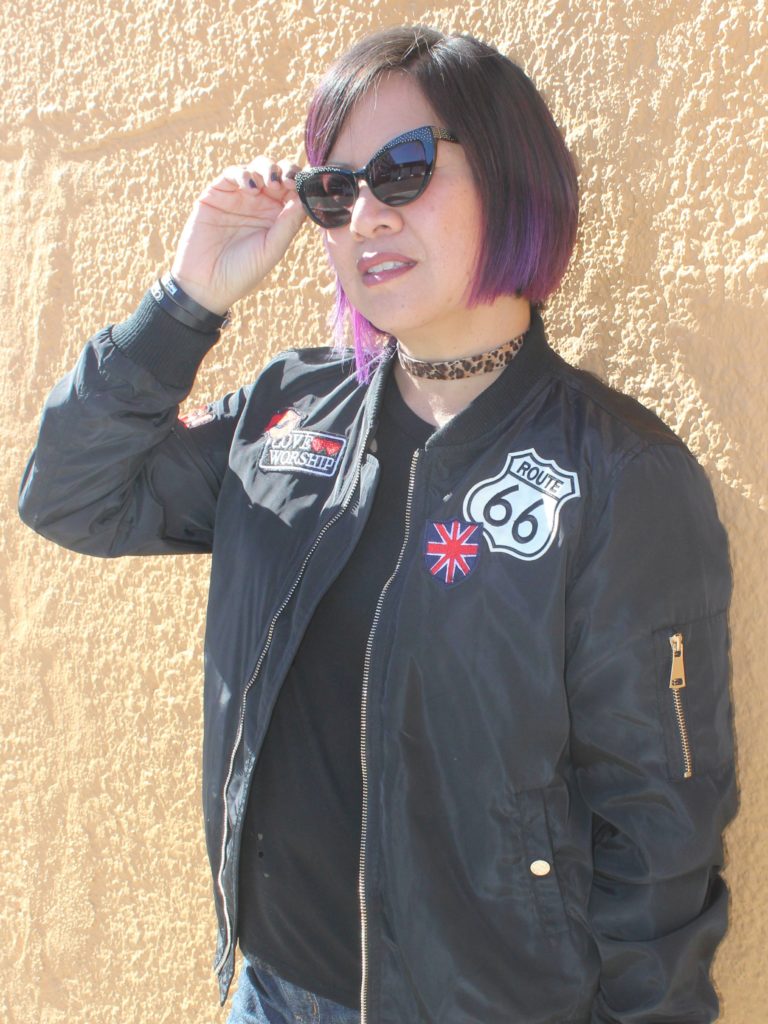 Outfit: Distressed t-shirt by G Mini, Eunina Jeans and choker c/o Shimmer; C'Est Toi jacket purchased from Shimmer; CHARLES by Charles David over the knee boots (old); Kate Spade purse (old); "Keiko" Rx sunglasses in Roxy Noir by BonLook
(All outfit photos by Rholnna Jiao. West Coast Tavern and concert photos by moi.  Post title from the song "Rapture" by Blondie.)