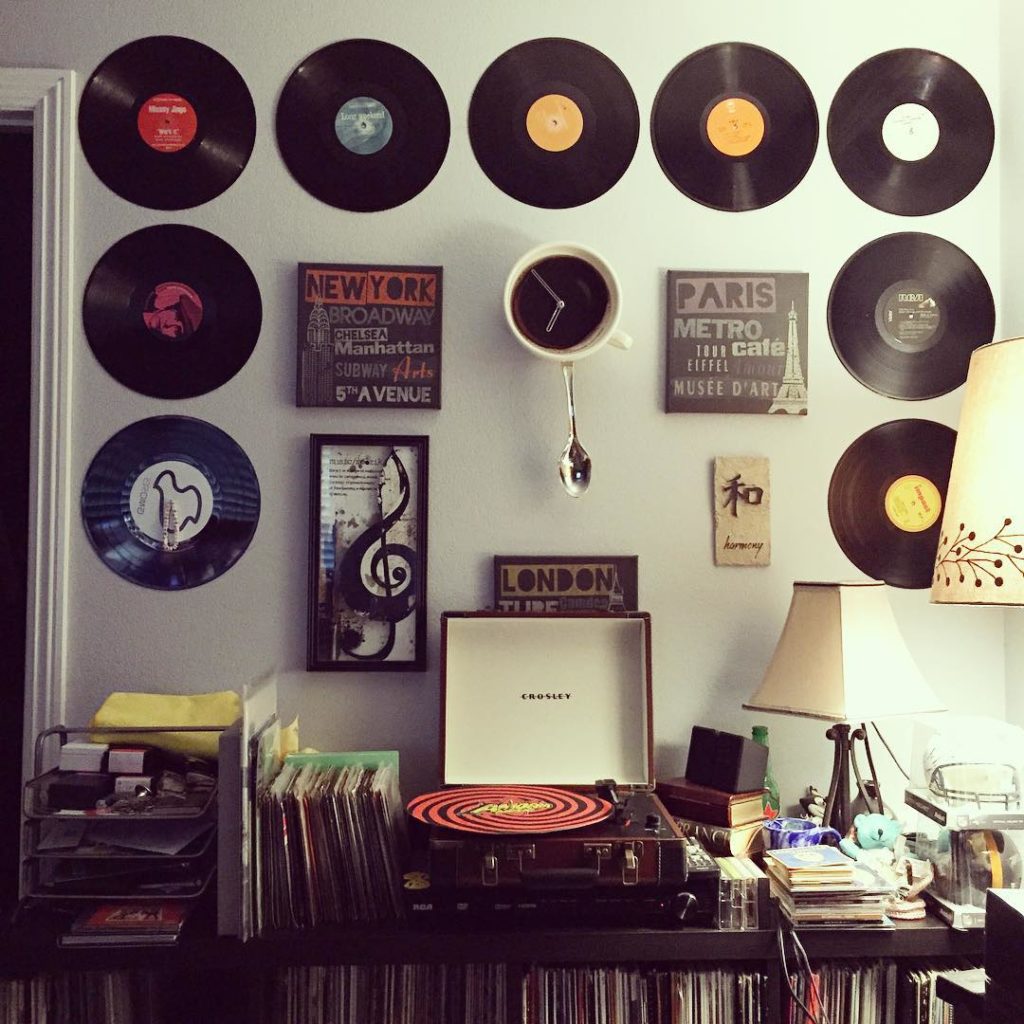 I have been working with my husband on enhancing our bedroom since we've been married.  He got a great start a couple of years ago when he decided to get all of our records in order by putting together shelving and created a wonderful wall space showcasing our love for music and travel.  London, Paris and New York are always represented, because it's so easy to find murals, maps and cityscapes of those major international cities.  As much as I love those cities, especially London, I also adore my hometown of San Diego.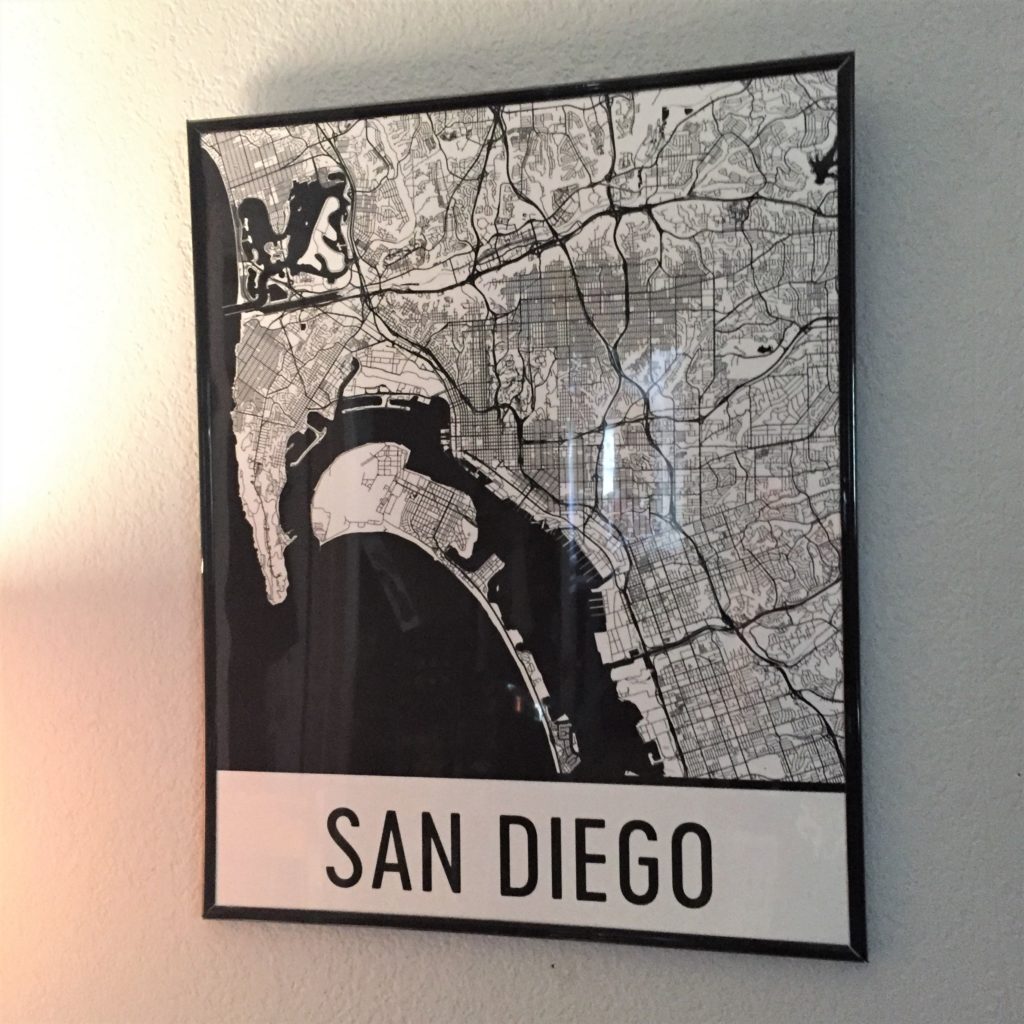 This San Diego city street map by Modern Map Art is the perfect way to incorporate my city into our decor, without detracting from the simplicity my husband and I crave.  This print comes in four different colors, but this black & white version complements everything in our room, and I love that my hometown is beautifully represented.  Pictured is the 16×20 version, but they come in five different sizes from 8×10 to 24×36.  Modern Map Art has over 500 renderings of maps from all over the world, so I'm sure you can find one of your favorite city, or maybe for someone special as a gift.
Thank you Modern Map Art for the lovely print.  It holds a pride of place in our room!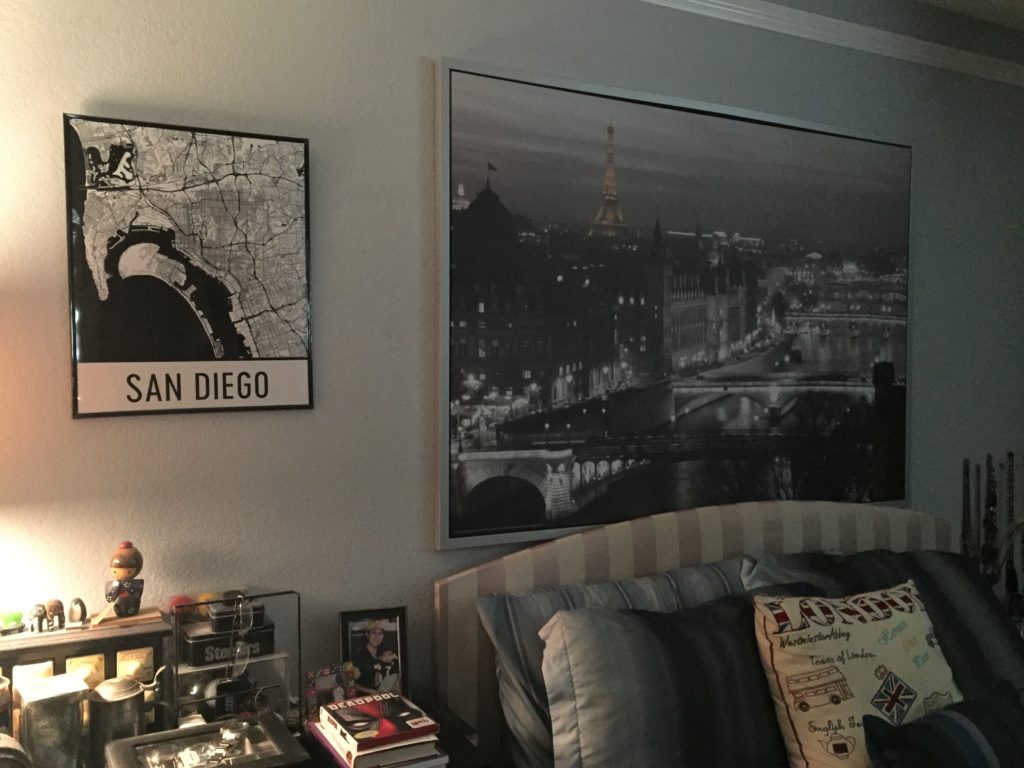 FTC Disclosure:  I received product in exchange for a product review for Modern Map Art.  Although I did receive product, the opinions in this post are strictly my own.