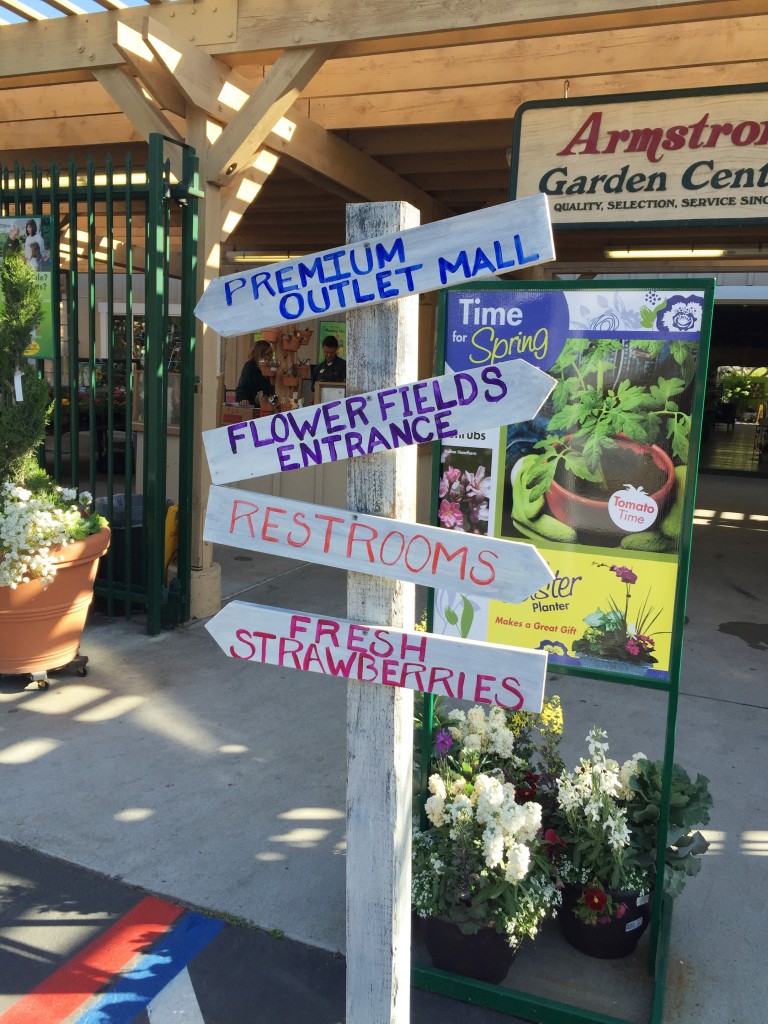 I'm not sure if you've noticed, but I have been spending a lot of time up in Carlsbad lately.  Although I've lived in San Diego my whole life, I rarely got the chance to get to know the North County because when I was younger, it always seemed so far away.  That has definitely changed, and I was recently invited as a blogger to re-explore a couple of my favorite places in Carlsbad during a media day:  The Flower Fields and The Premium Outlets.  I remember once going to The Flower Fields with my dad because he was such a plantsman.  Then I went a few times after, most recently last year (post here).  But this was the first time I actually rode the tractor and toured the entire grounds of The Flower Fields in-depth, really learning about the family behind the beautiful gardens.  The Ecke Family currently owns the land and we had the pleasure of Paul Ecke III giving us the tour of his family's farm.  There really is so much more to explore at The Flower Fields, as you can see in the pictures below.  The Flower Fields will be open until May 8, and you can purchase tickets here.
After exploring The Flower Fields, bloggers were treated to lunch at Blaze Pizza, then toured the Carlsbad Premium Outlets with Terri Mannes, General Manager and Janissa Reyes, Director of Marketing and Business Development, both of Carlsbad Premium Outlets.  Thank you to Noelle of Curator PR for the invite and to everyone at The Flower Fields and The Premium Outlets for a fun-filled day of exploring and shopping!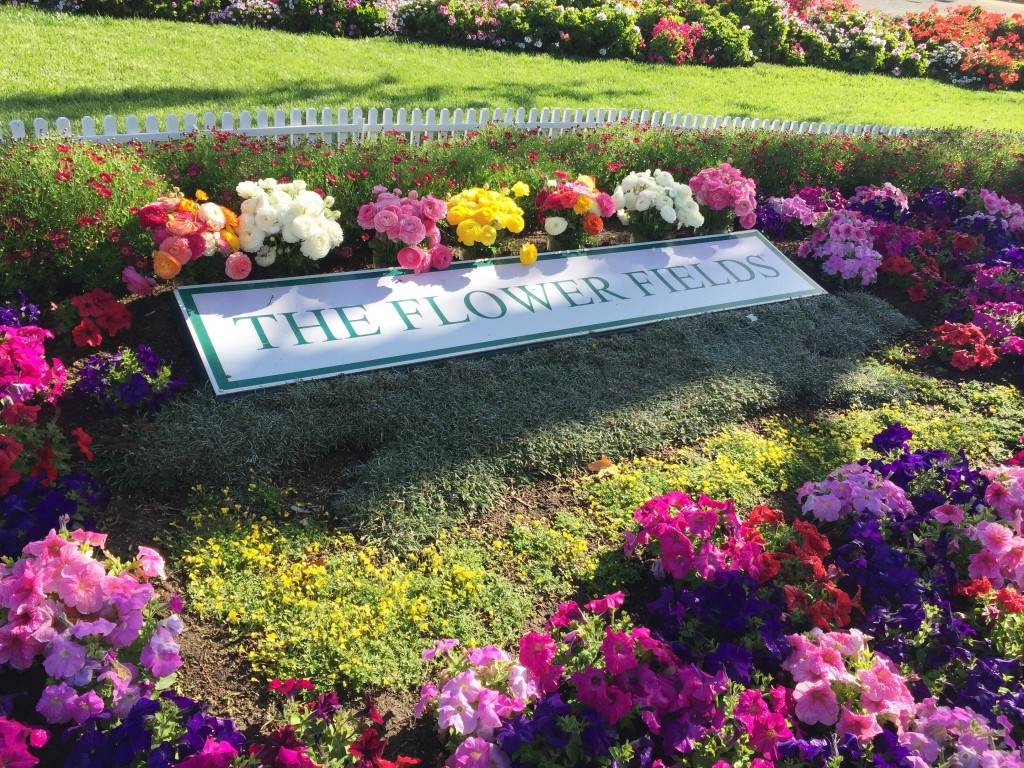 Fun Facts about The Flower Fields:
– There are over 70 million flowers!
– Most of the flowers in the main field are ranunculus, also known as the Persian Buttercup.
– Ranunculus are native to Asia and are normally a cold season plant.
– The seeds are kept in a 32 degrees cooler, then planted.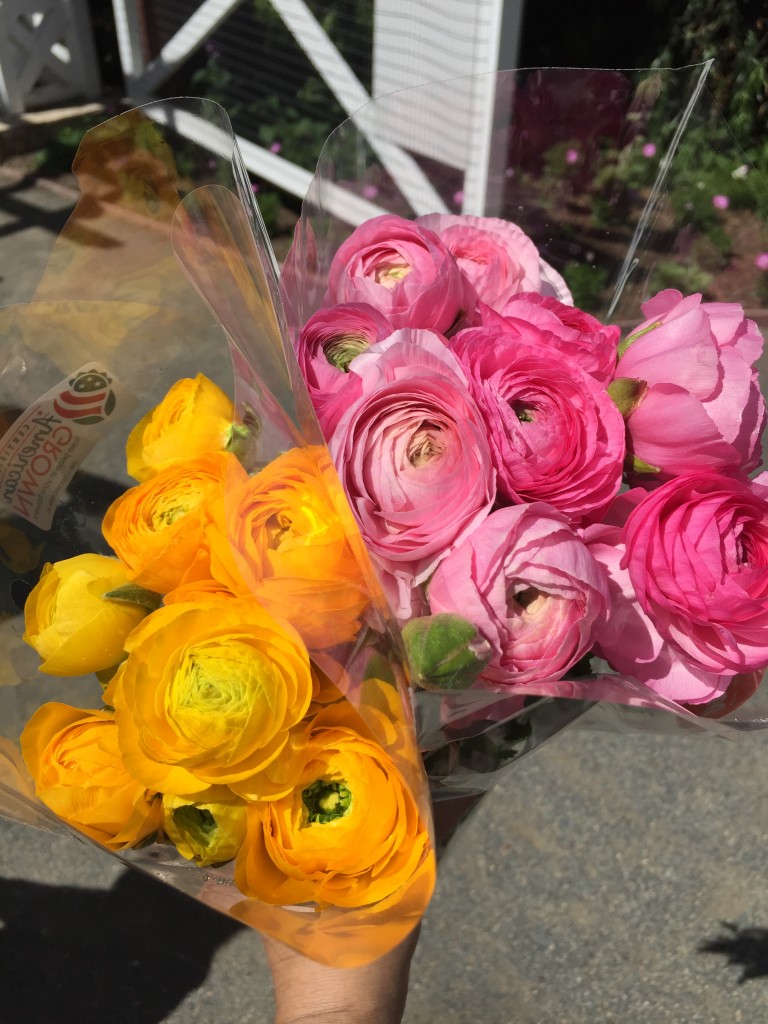 Our souvenir bouquets of beautiful ranunculus to take home!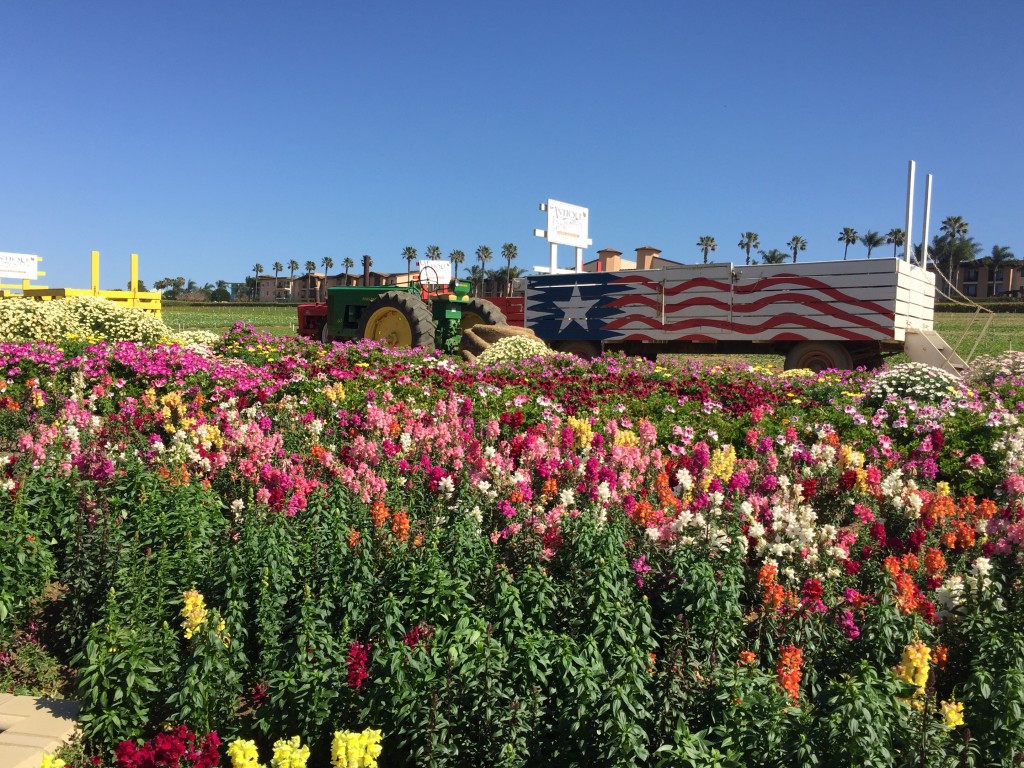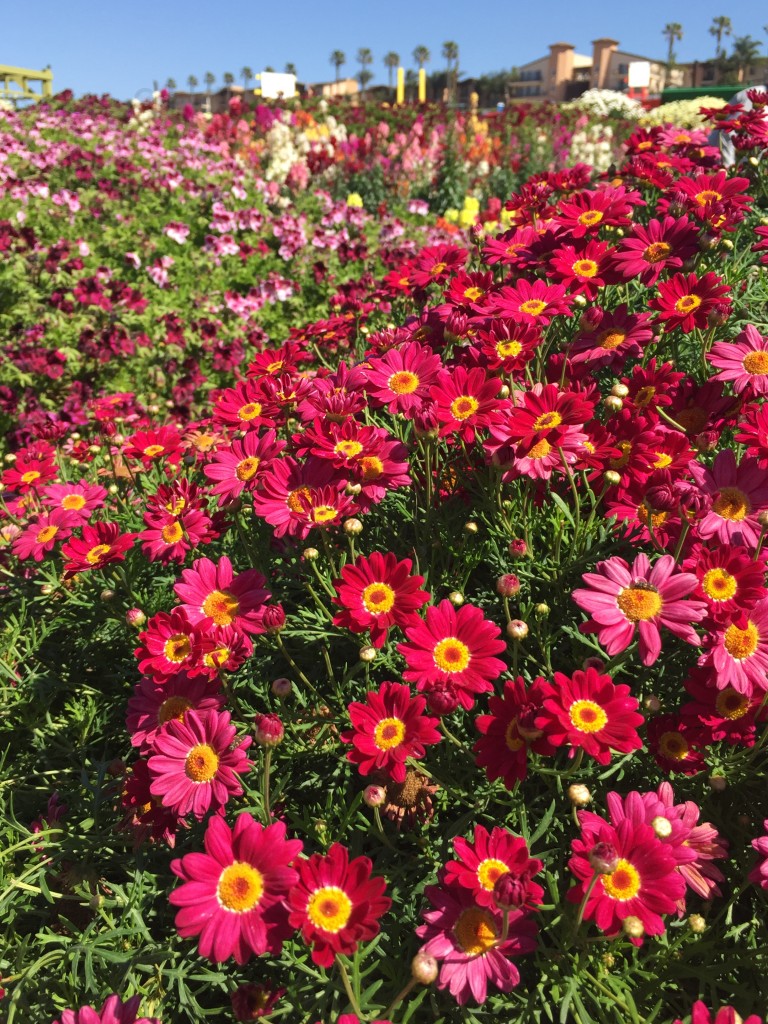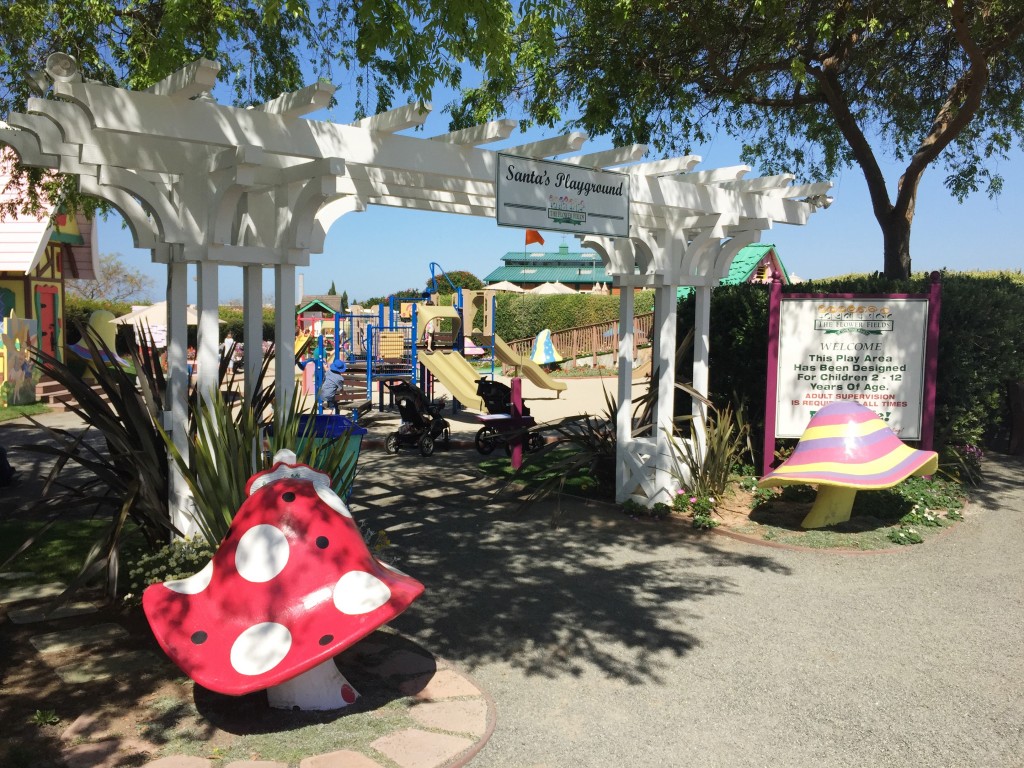 Paul Ecke III mentioned they purchased all of the pieces in their Santa's Playground from the original Santa's Village in Arrowhead.  He had a bidding war with Paul Rubens (aka Pee Wee Herman) on one of the mushrooms!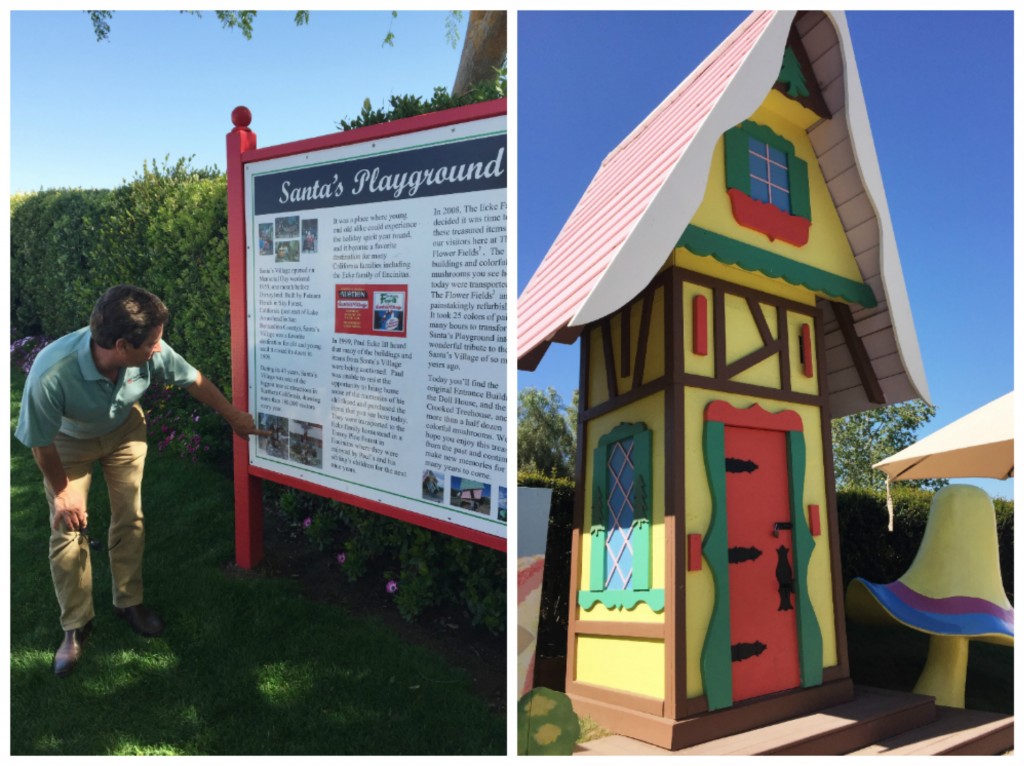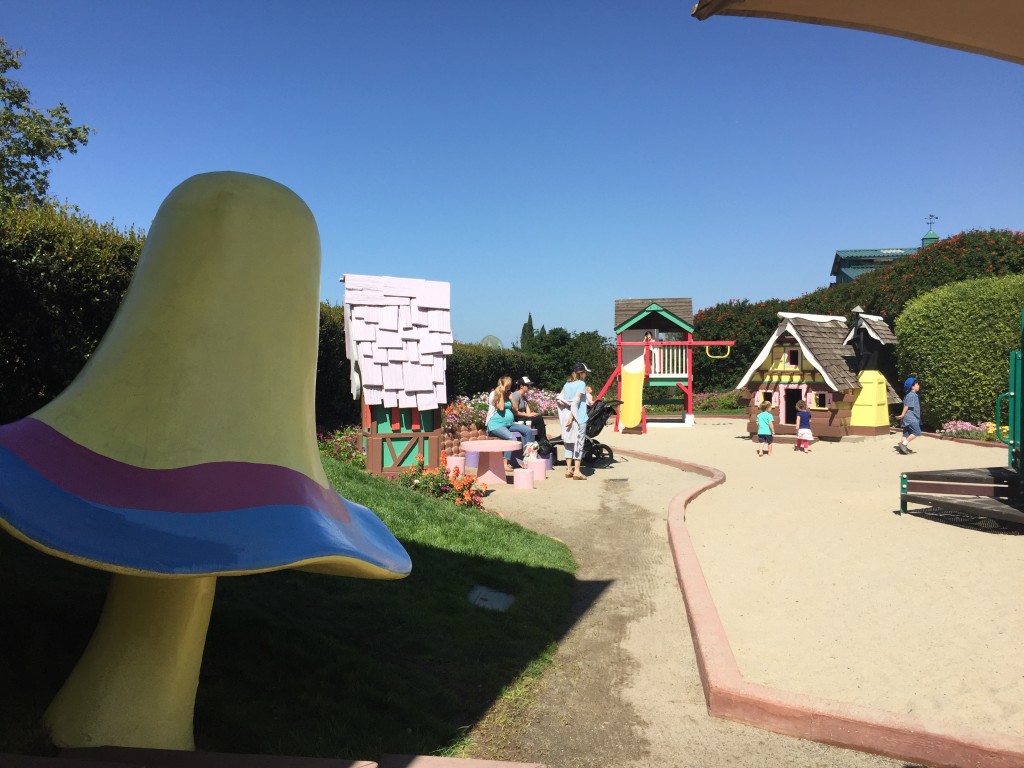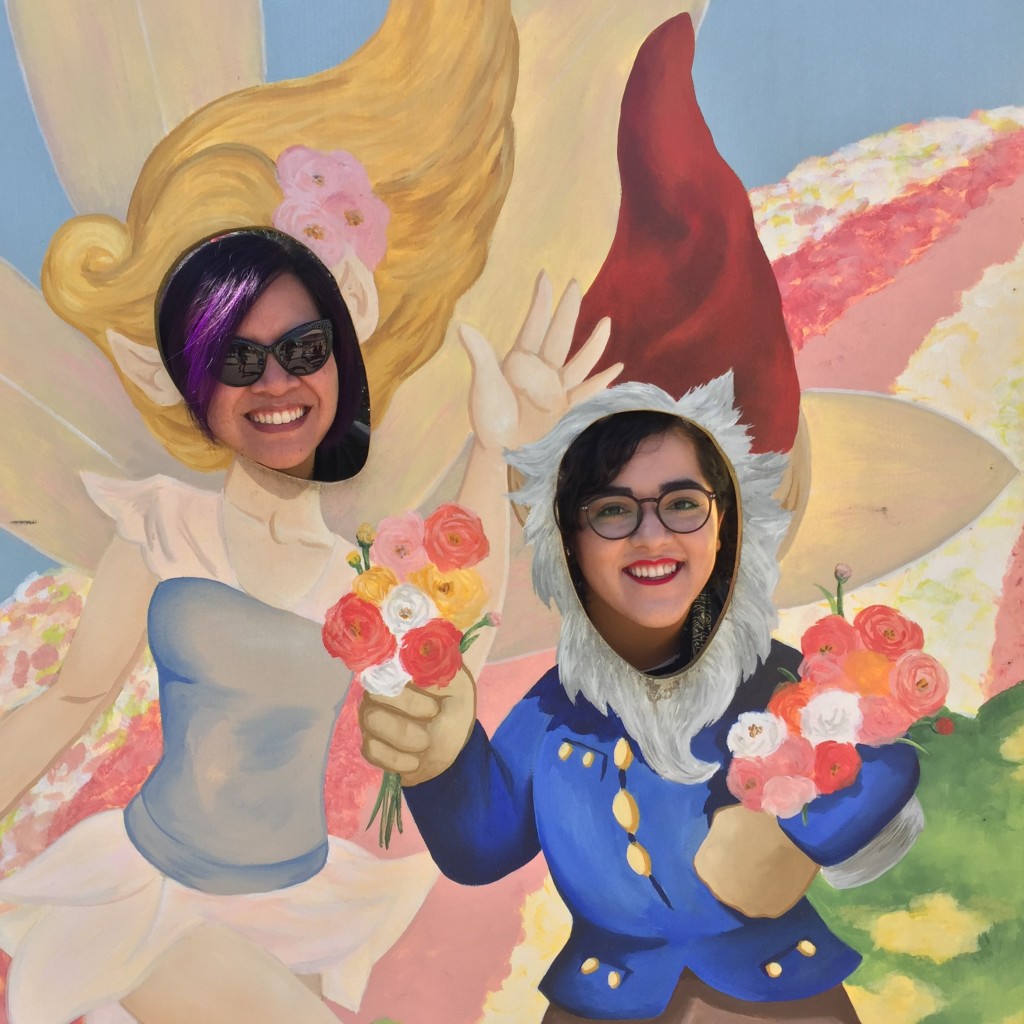 Being silly with Laura of Laura Neuzeth at Santa's Playground!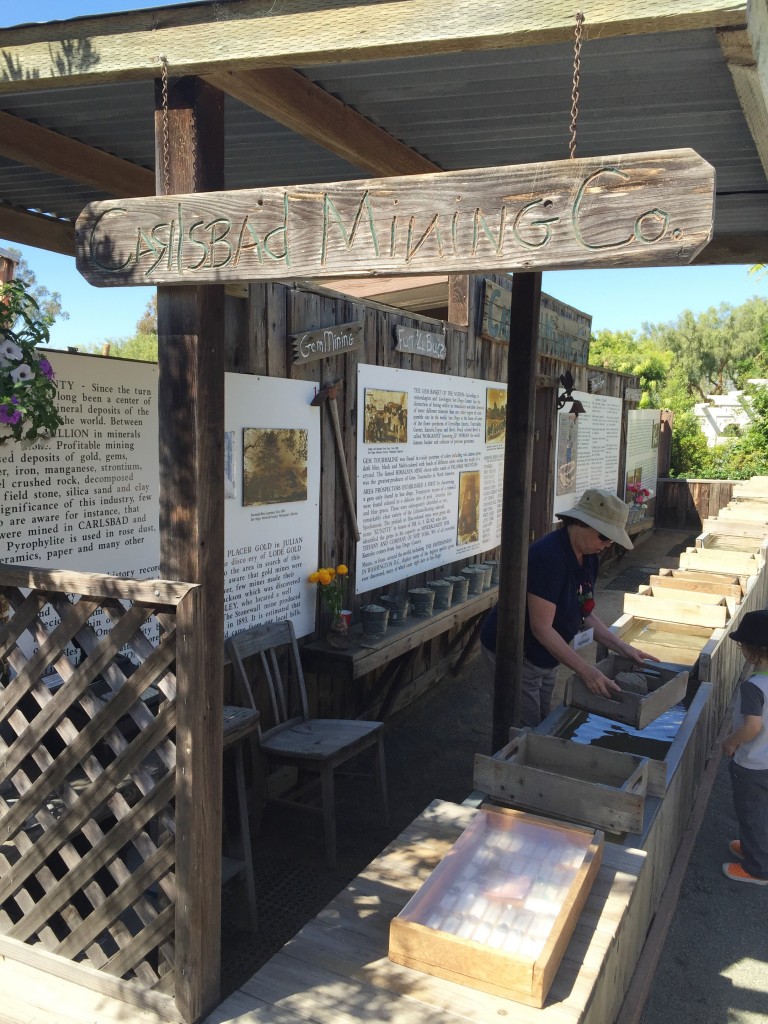 In addition to Santa's Playground, kids can pan for treasures at The Carlsbad Mining Co!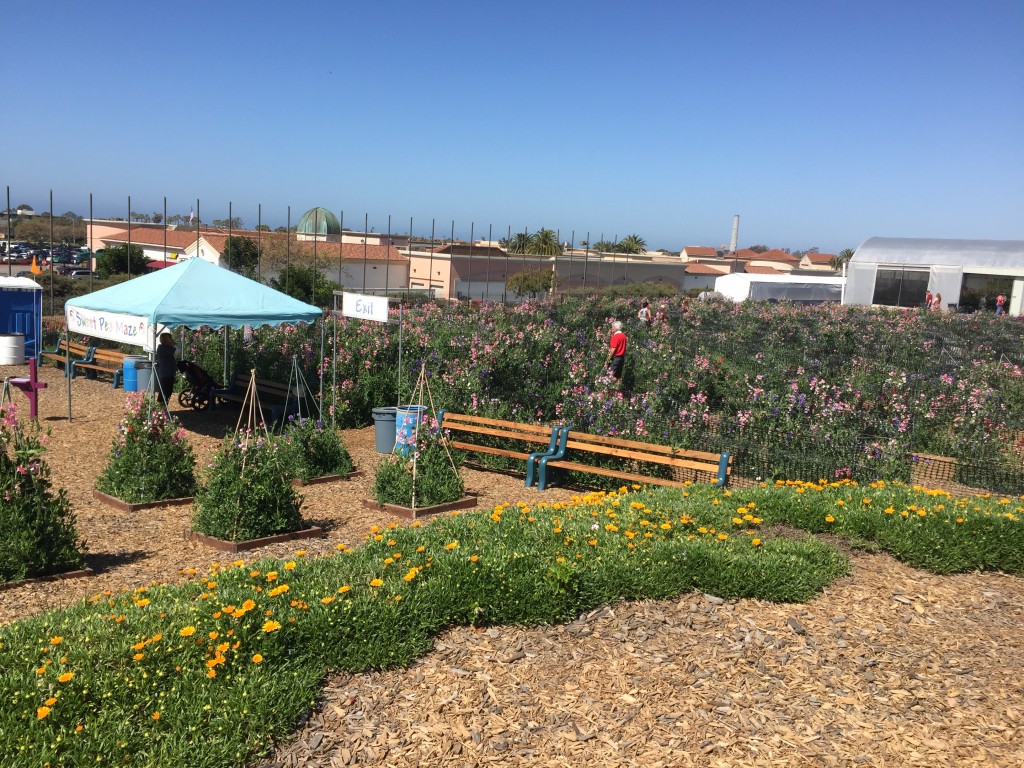 We didn't get a chance to try it, but I want to come back with my husband and son to take on the Sweet Pea Maze!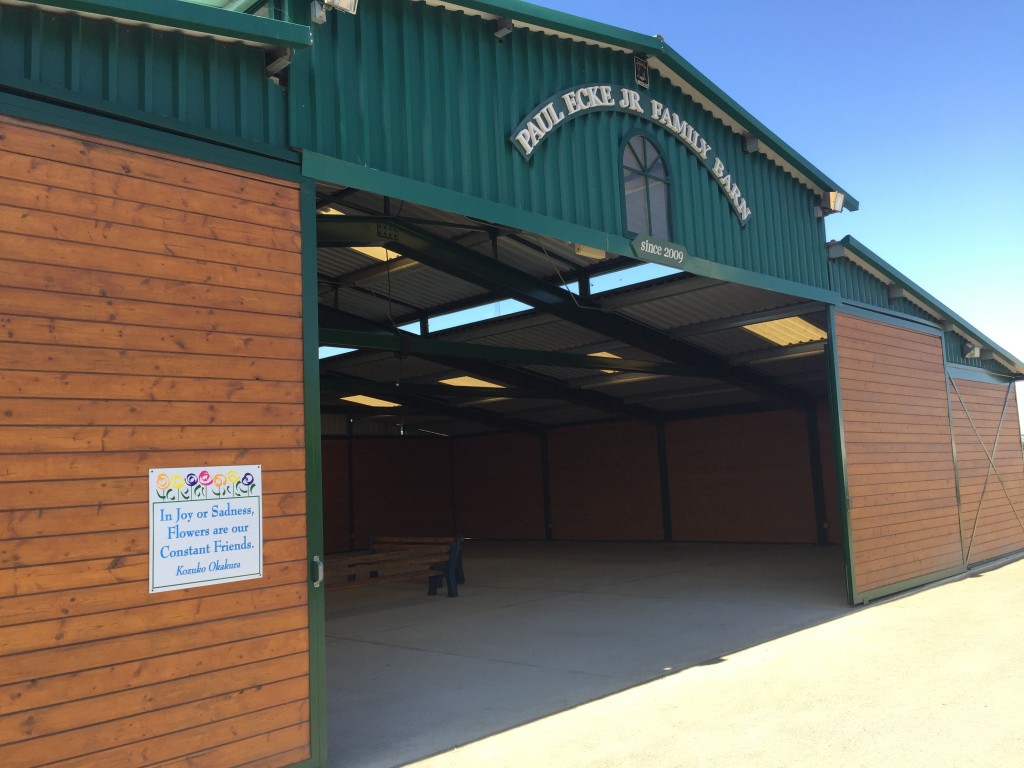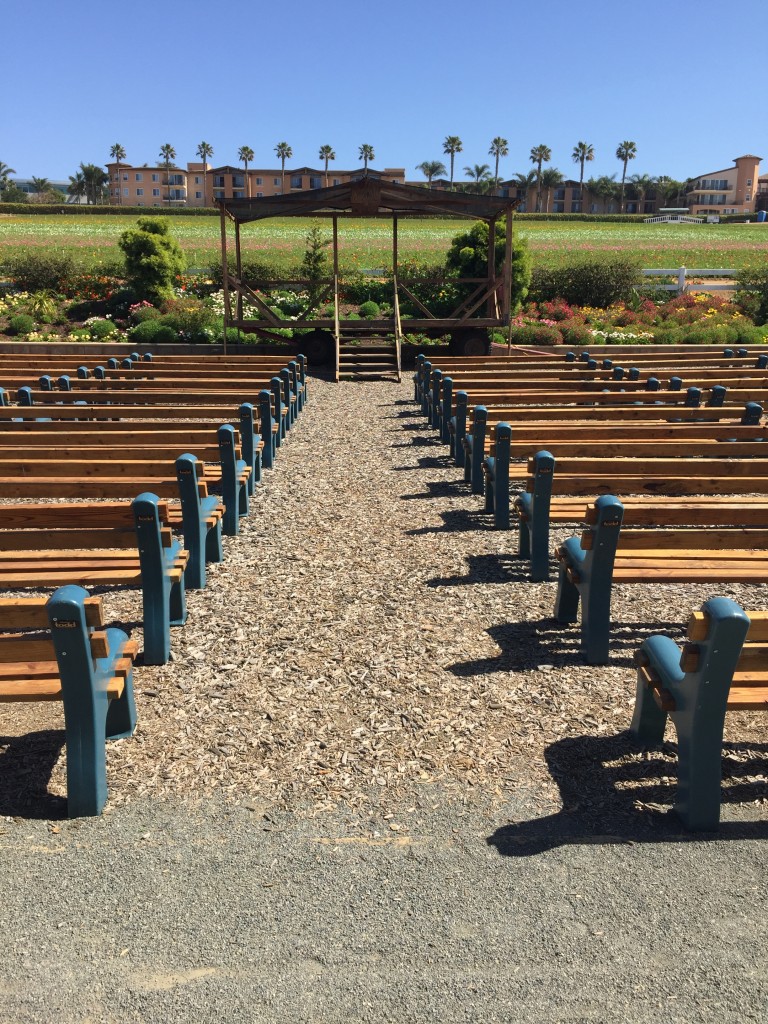 Events can be held at Ecke Family Barn, which has an additional seating area for an outdoor affair!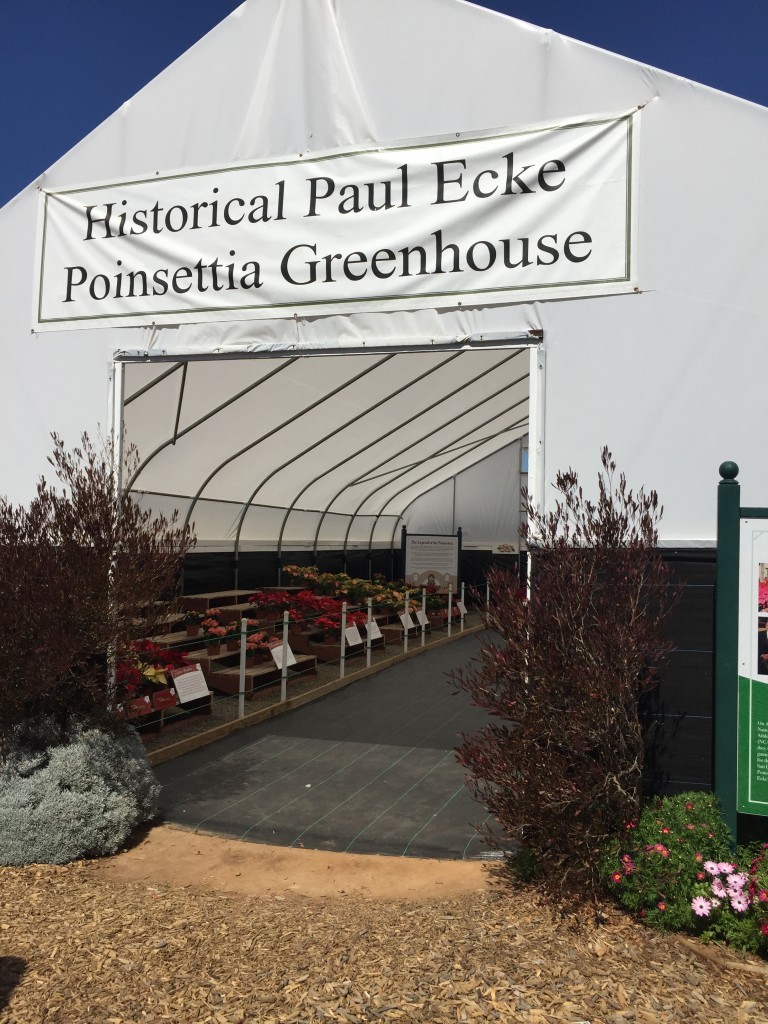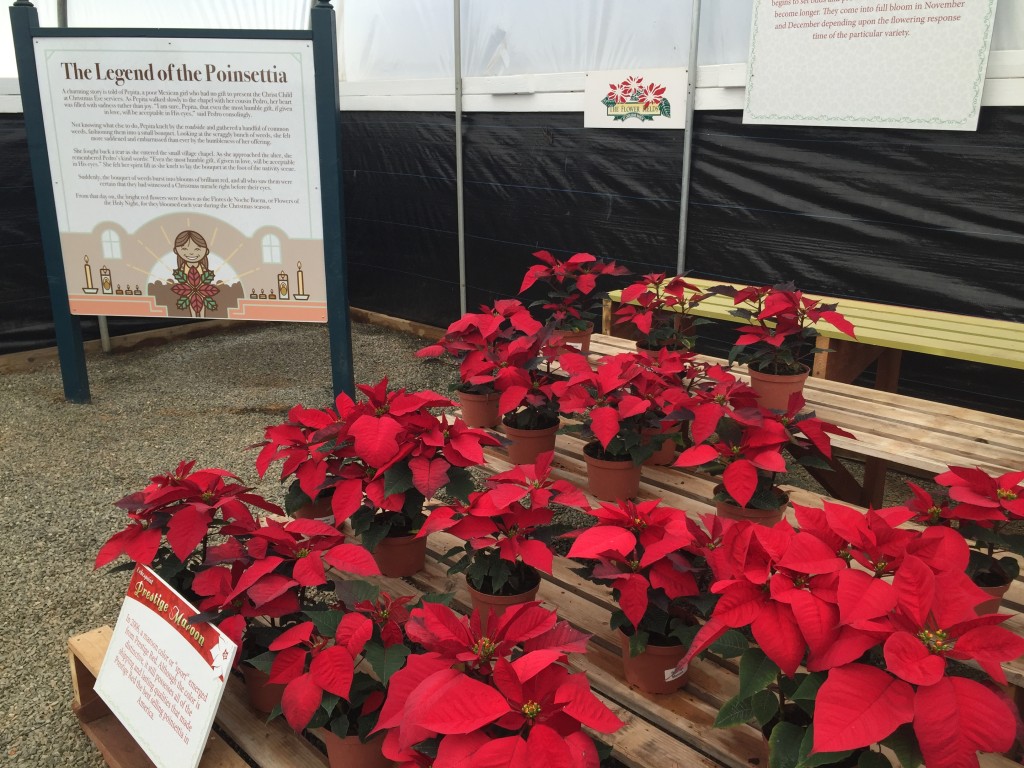 The Ecke Family are known for their poinsettia, grown beautifully in their greenhouse.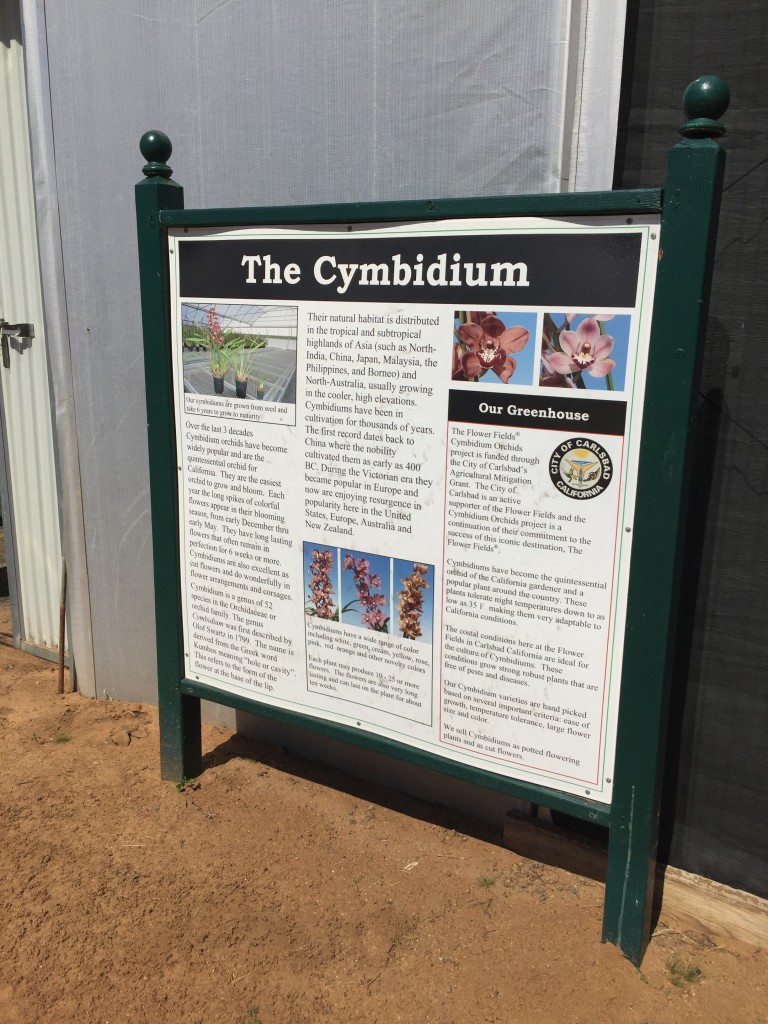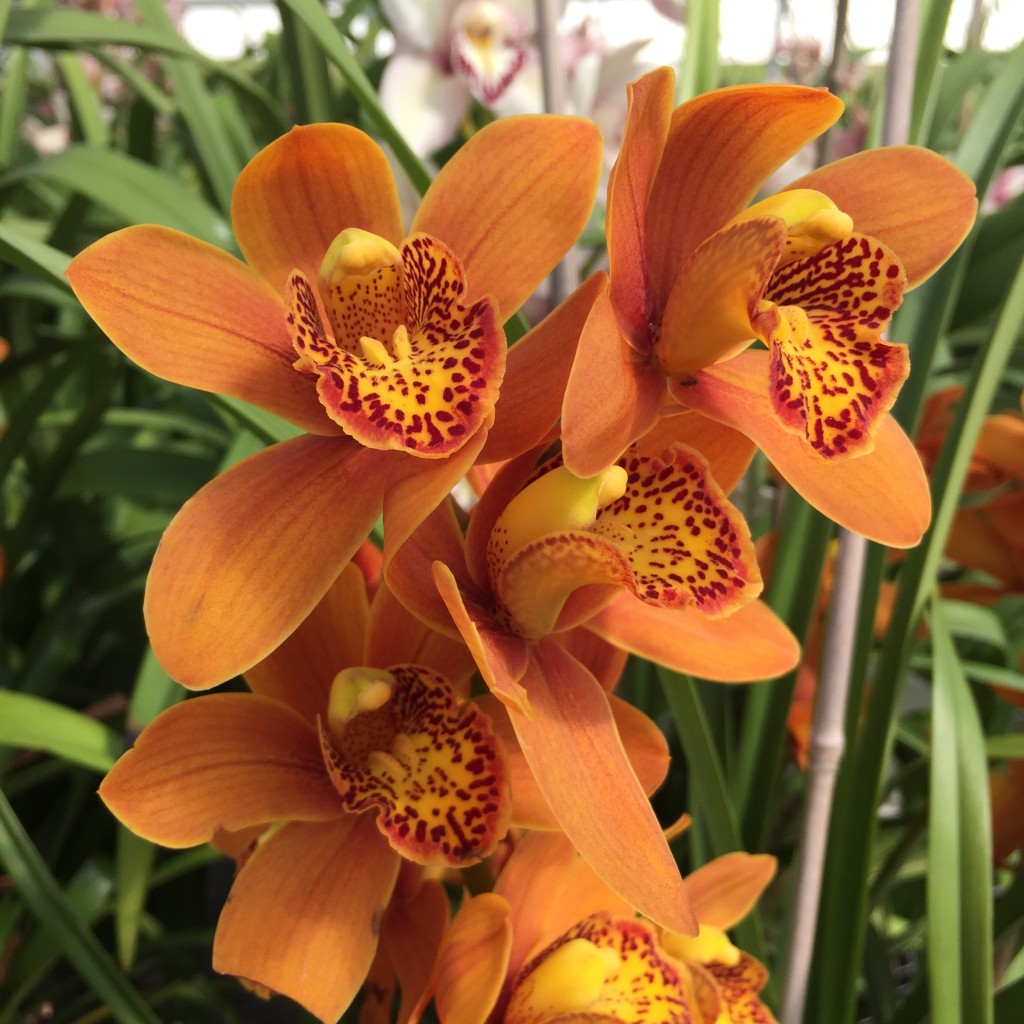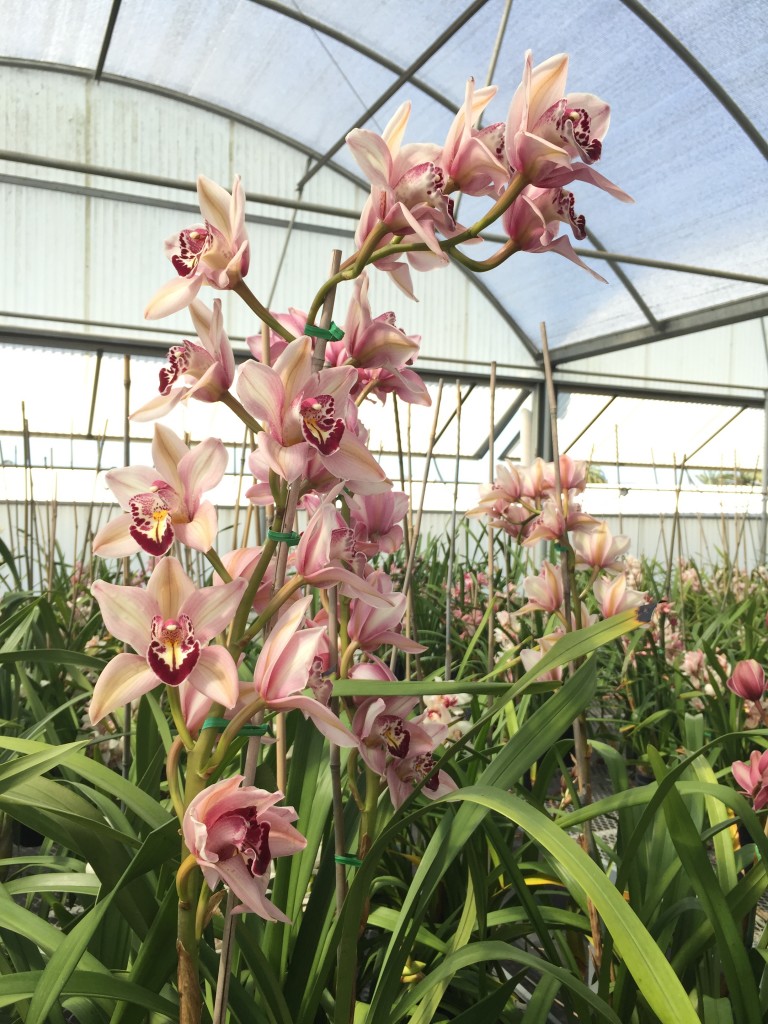 I'm sure it's the influence of my dad, but orchids are one of my favorite flowers, and The Cymbidium Orchids Greenhouse had some gorgeous ones that I'm sure my father would have loved!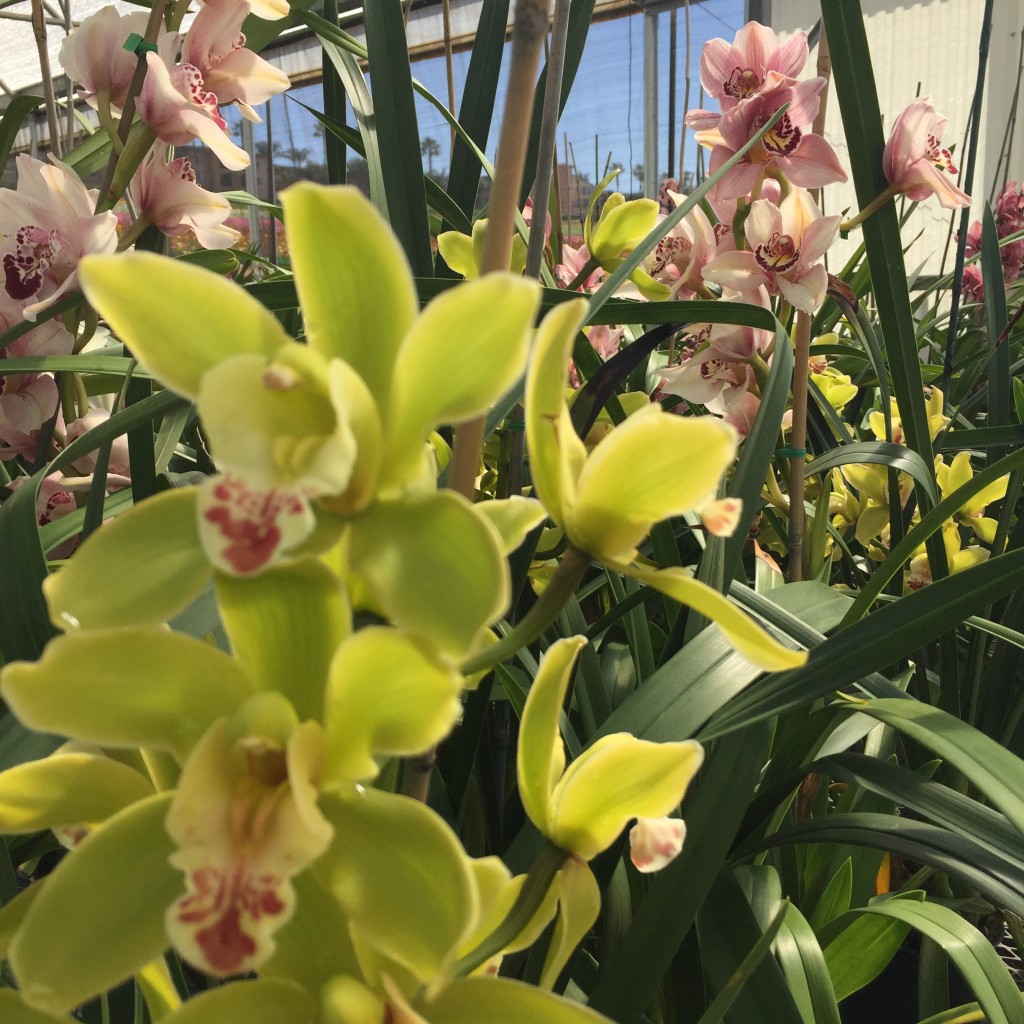 My humble attempt at emulating Anton Corbijn's photographic style (blurry forefront, clear background).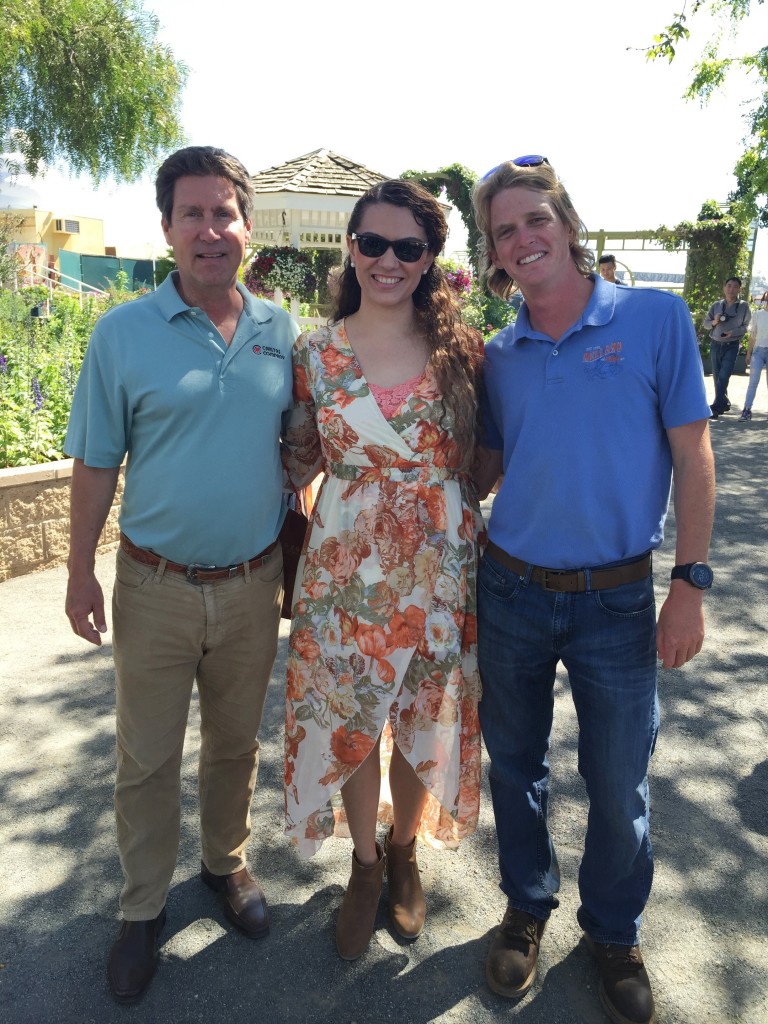 Paul Ecke III, Angelica Banales of IMW Agency and grower Jess Williams of Mellano & Company, our hosts and tour guides at The Flower Fields.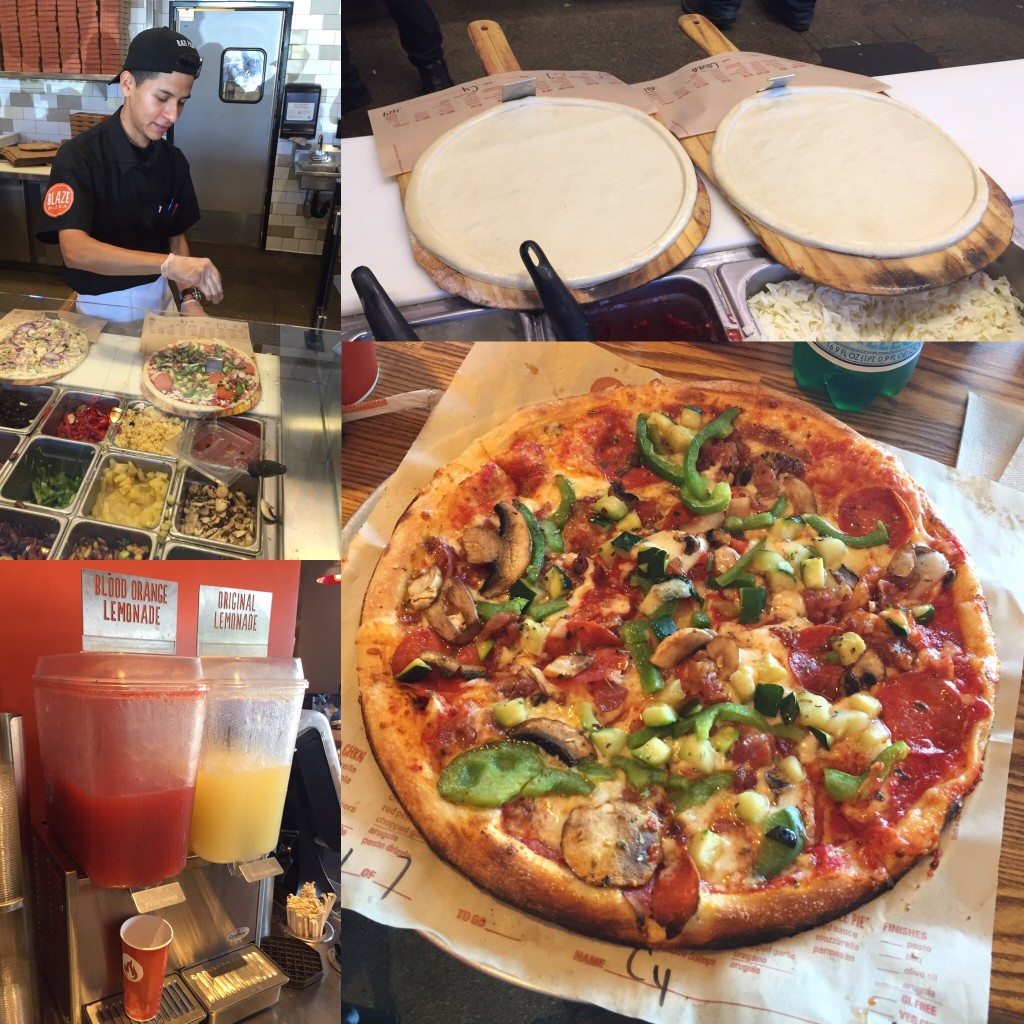 Lunch c/o Blaze Pizza, which makes artisan pizzas from their established menu or you can have them create a custom pizza from their selection of toppings.  That blood orange lemonade is fantastic!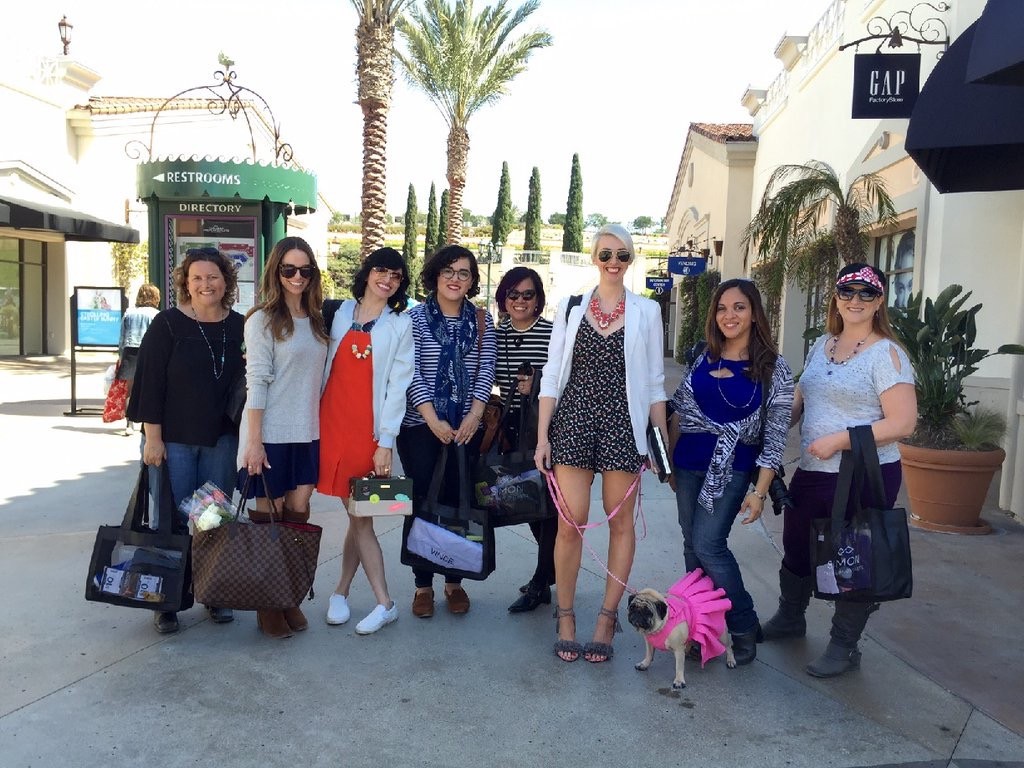 (Photo courtesy of Carlsbad Premium Outlets' Twitter page)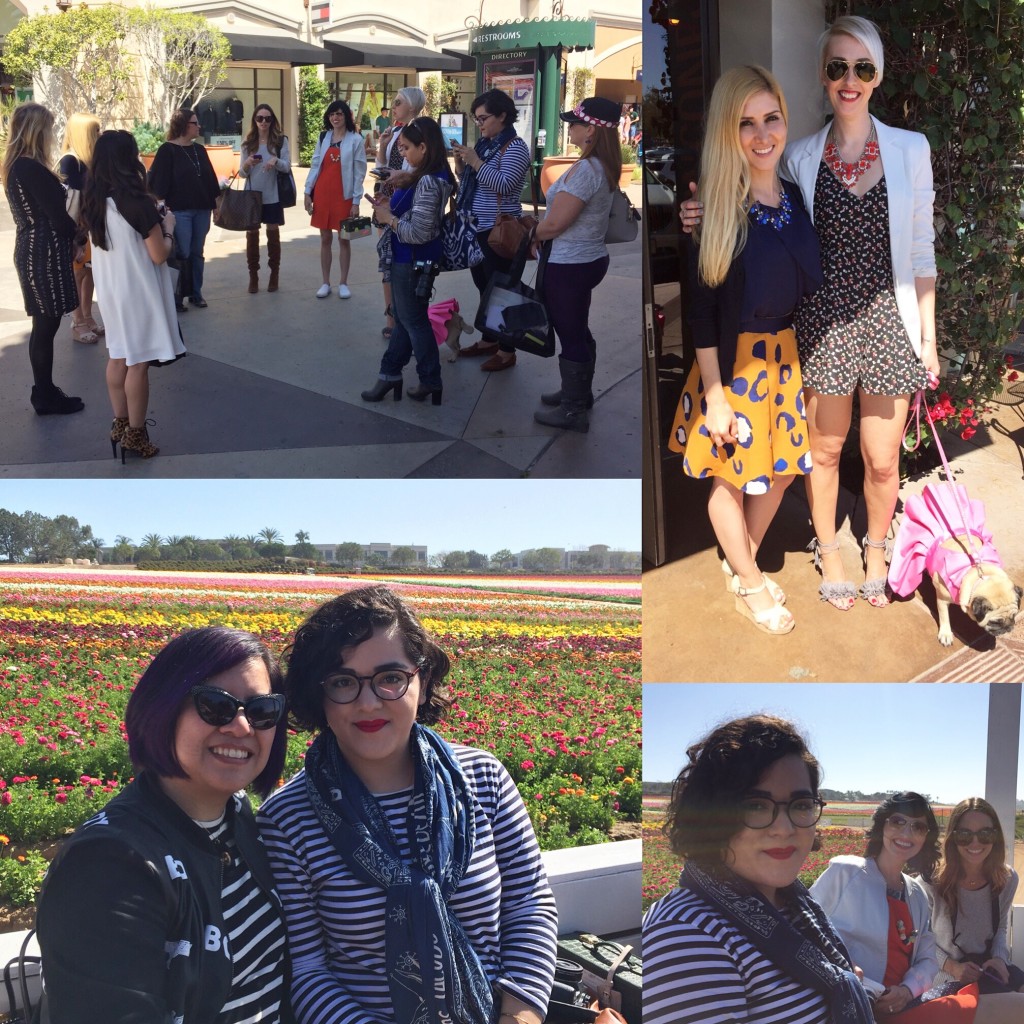 All of the bloggers who attended that day, including some of my fellow San Diego Style Bloggers!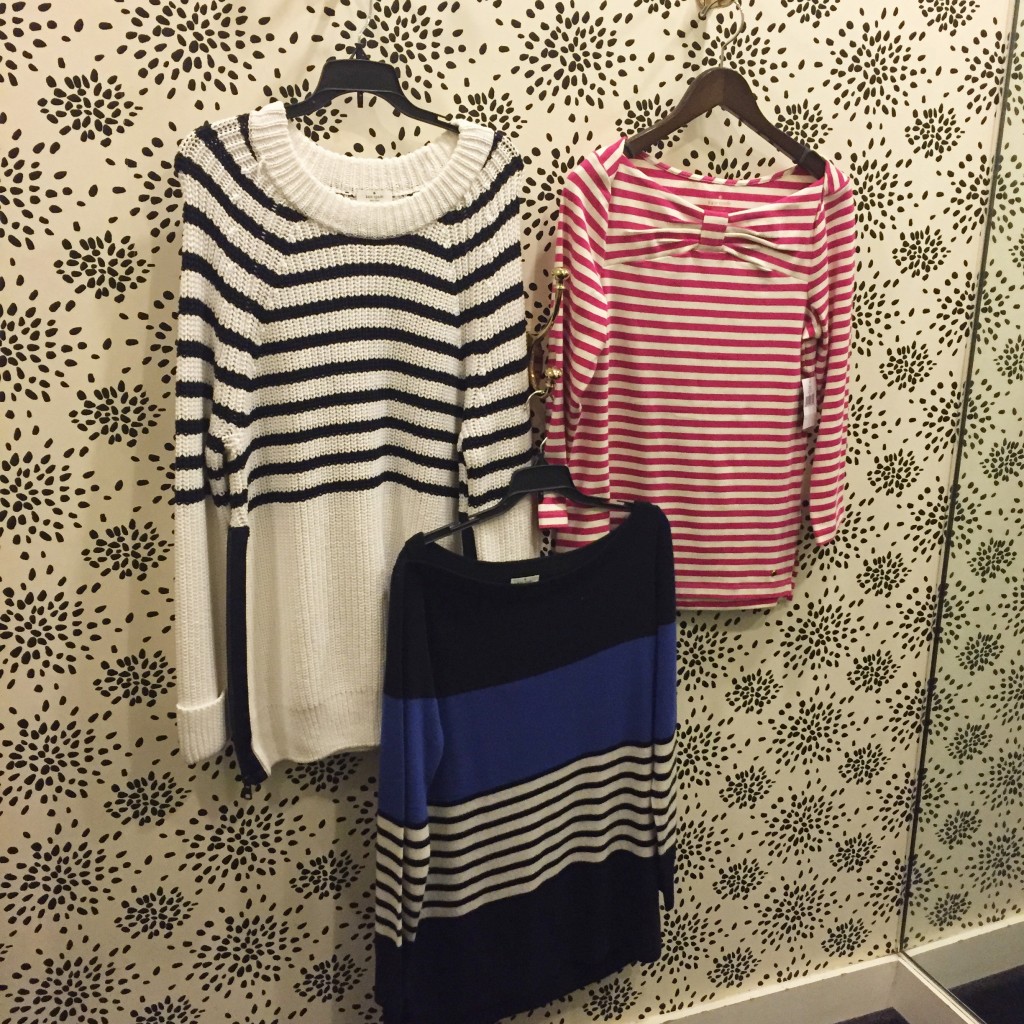 Somehow I always end up at Kate Spade when I shop at the Carlsbad Premium Outlets!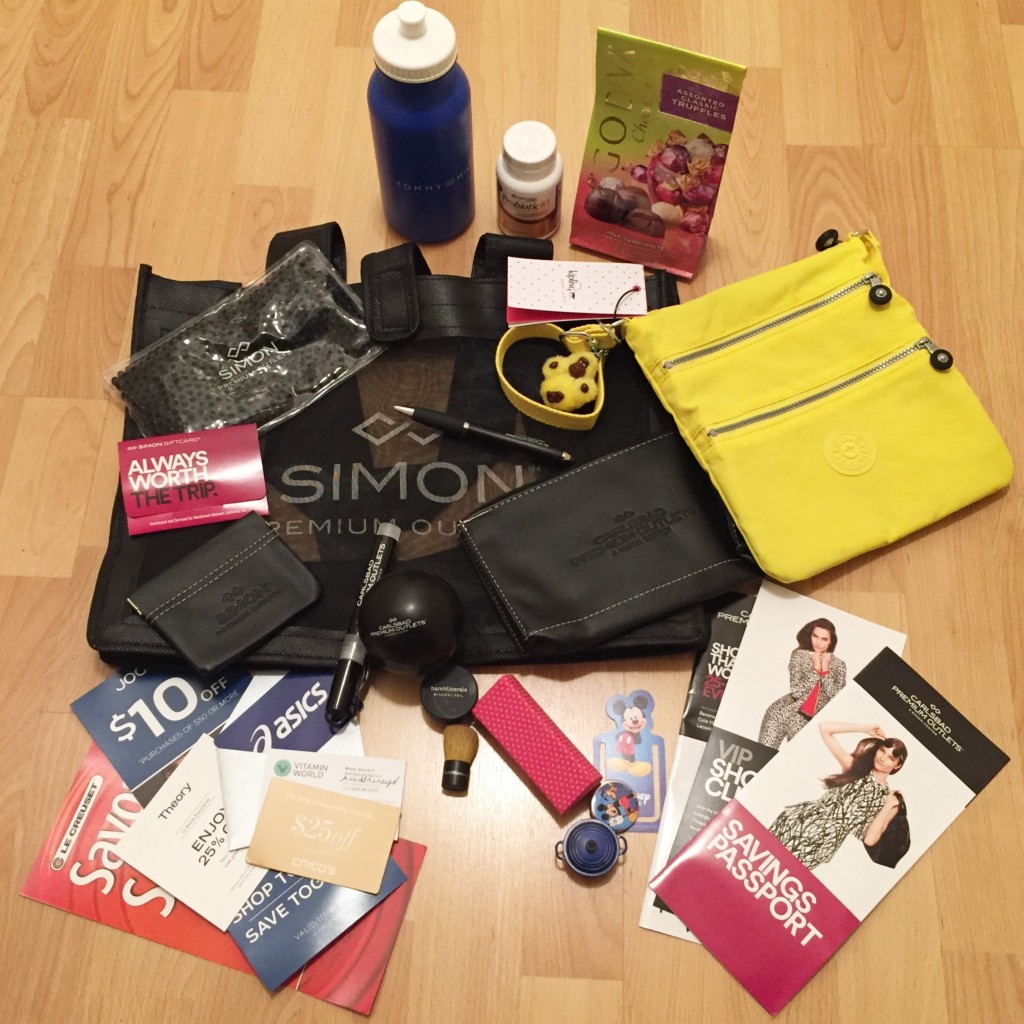 This was an awesome goodie bag!
(All photos taken by me, except where noted)
FTC Disclosure:  Bloggers were treated to a tour of The Flower Fields, and we received a gift card as a courtesy to enjoy the Carlsbad Premium Outlets, but not as compensation for this post.  Although I did receive a gift card, the opinions in this post are strictly my own.