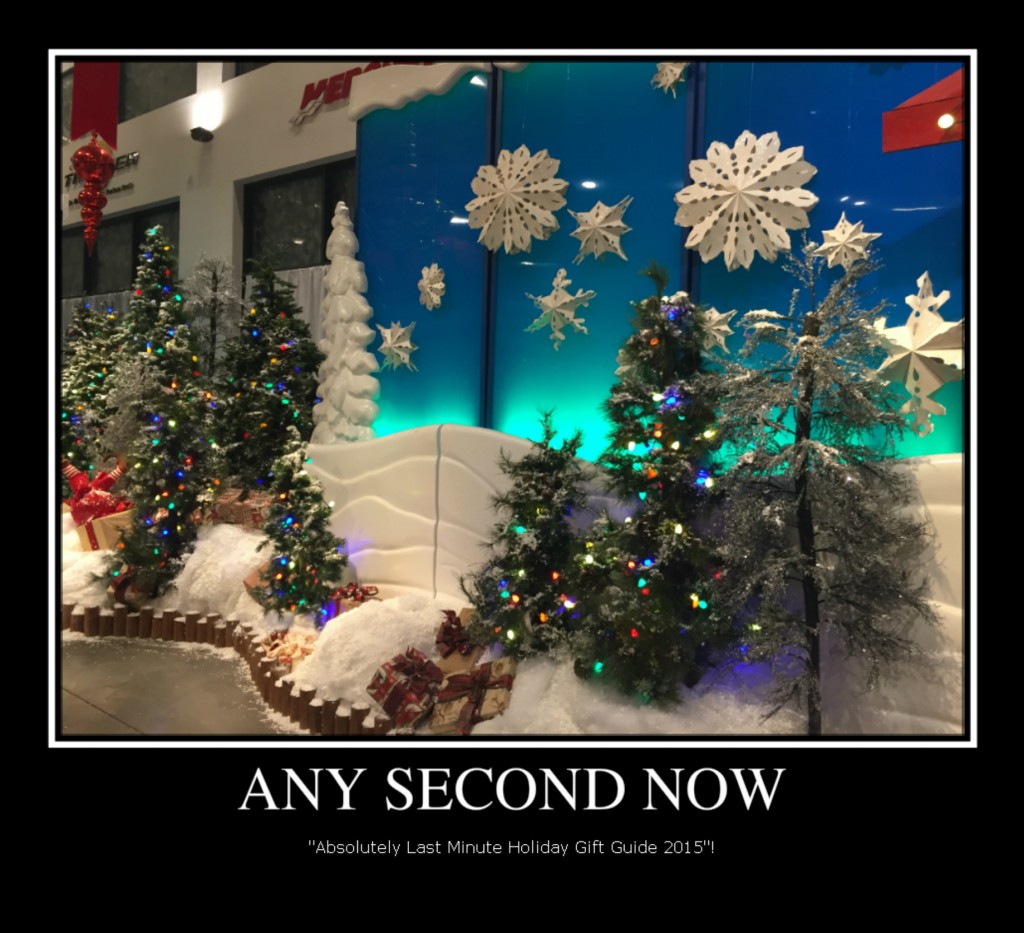 As promised, here is part two to my "Last Minute Holiday Gift Guide"!  This list of gift ideas is designed to help you with the music lovers in your life in addition to more for your fashion loving friends and family.  The titles of each section will link directly to how you can purchase each gift idea.  Enjoy and happy shopping!
---
---
THE MUSIC LOVERS GIFT GUIDE
---

I love Spotify.  I love it so much that I subscribe to Spotify Premium not only because I have access to a seemingly unlimited database of music, but also for the ability to eliminate ads and save music on Spotify so that I can listen to my playlists without the need to use wi-fi or phone data.
For a limited time only, you can give the gift of a three-month subscription of Spotify for only $.99!
(Photo capture courtesy of Spotify)
---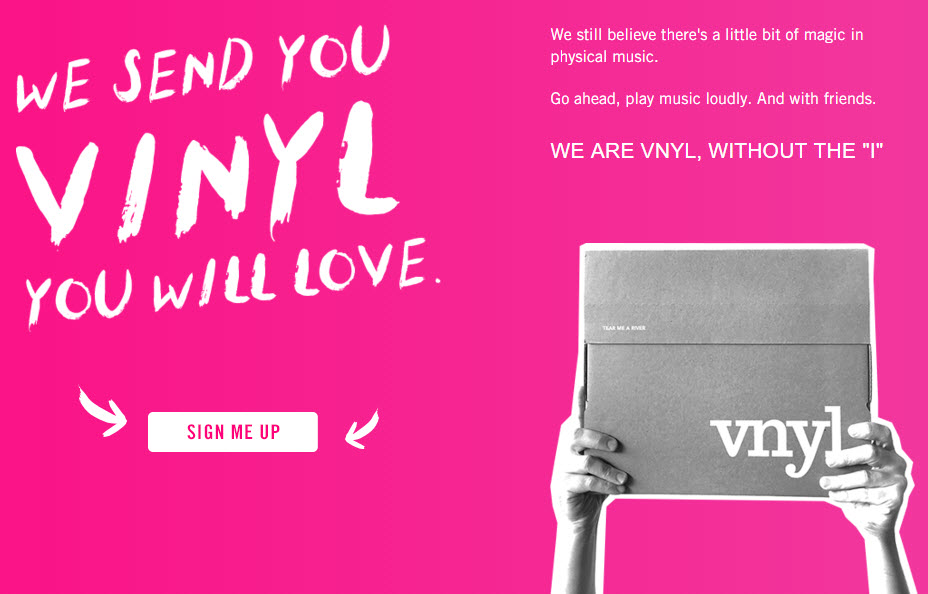 I'm a very avid vinyl record collector. I try to participate in some kind of monthly record meme because I love to share my collection, and I love to see what my online friends are spinning.  If you would like to get someone special some vinyl of their own, buy them a subscription to VNYL and they can have their team of curators choose three albums a month based on their profile!
$39 will buy a one month subscription of 3 records. But if you really love someone, you can buy them a whole year subscription at $420 for 36 records.  For those of you in the California area, they have a flagship store in Los Angeles!
(Photo capture courtesy of VNYL)
---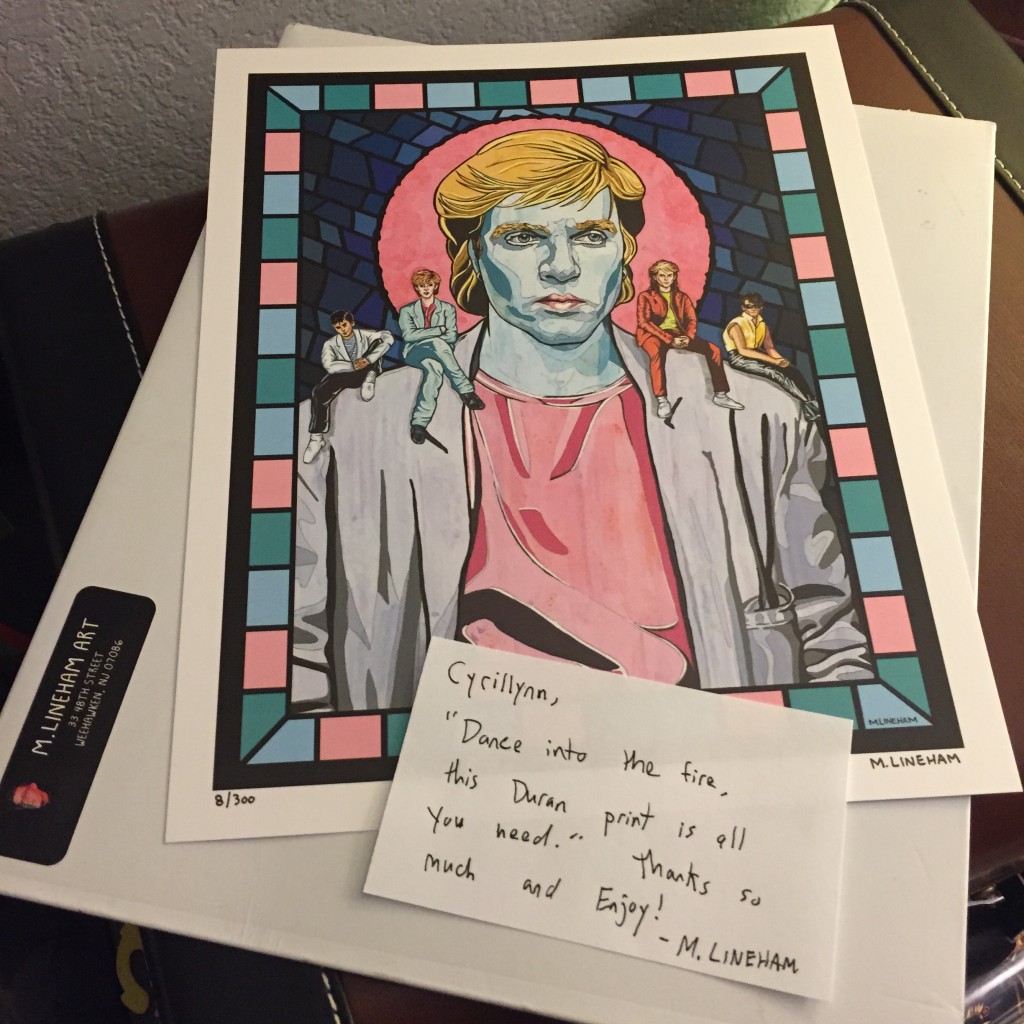 If you do not know Matthew Lineham is or his art, please let me introduce you!  I discovered Matthew Lineham's incredible art on Instagram.  He has 16 "Saints" of New Wave, two of which I have purchased myself:  Simon Le Bon and Bryan Ferry.  Of the 16, I have seen six in concert, and I know he's working on his Saint Dave Gahan one.  His pieces are truly a wonderful and unique gift for the 80's alternative lover in your life and won't break the bank at $15 each print.
---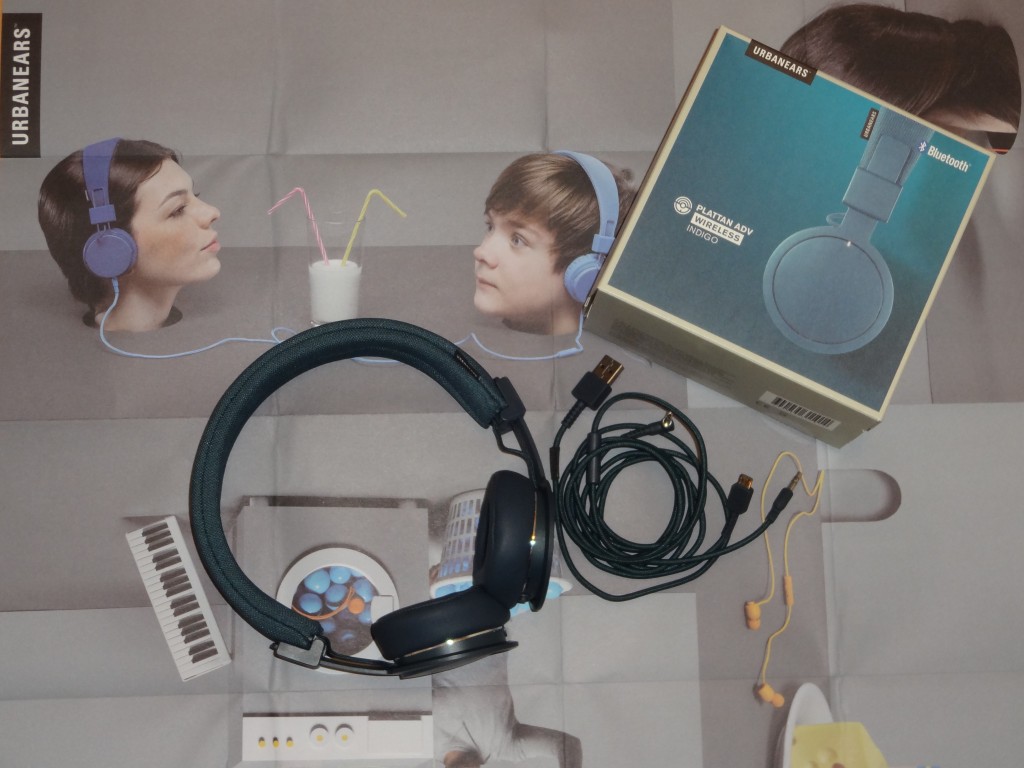 Because I'm a Premium Spotify subscriber, I received a code to receive half off a pair of wireless headphones from Urbanears.  They have Bluetooth capability, where I can use it to not only listen to music, but pick up a call and swipe to the next song on my Spotify list!
Their line includes ear buds and full headphones, ranging in price from $29 to $99.
---
---
THE FASHIONISTA GIFT GUIDE
---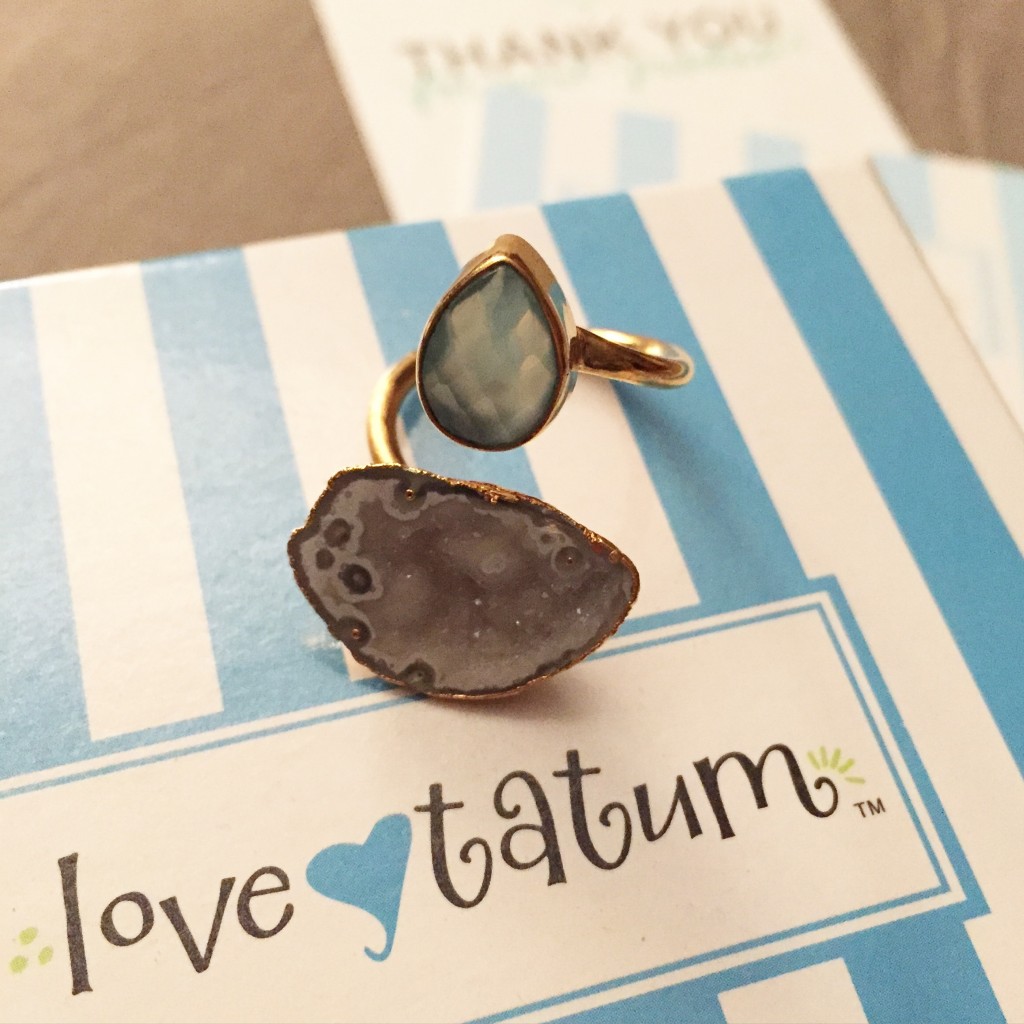 I first saw Love Tatum jewelry at a few local boutiques during blogger events.  But I really started to love the pieces after seeing them on my blogger friends like Laura Neuzeth and Vanessa Balli.  I bought my first pieces at Simply Local (two necklaces and a ring), and my most recent purchase is that gorgeous ring pictured above.  Created by Tatum Lenahan, you can give the gift of one of her amazing pieces by purchasing a gift card for your favorite fashionista!
---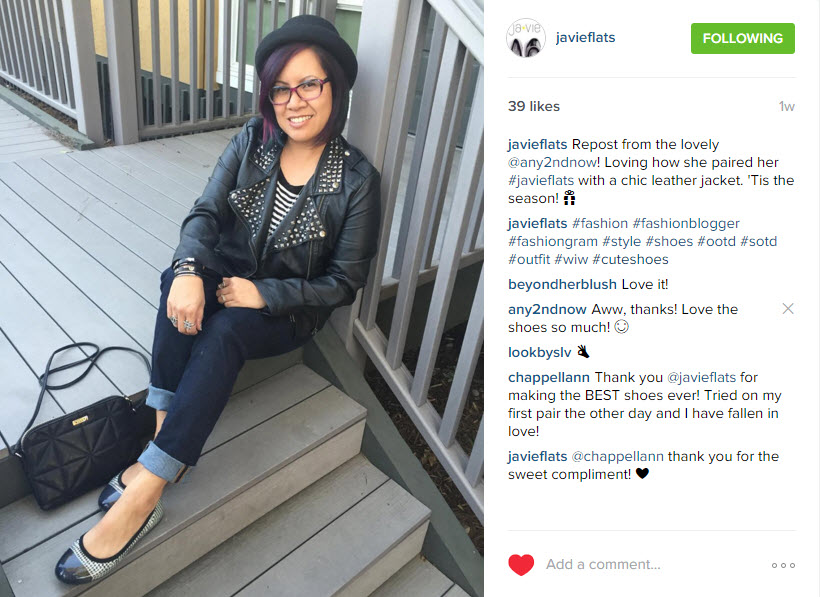 I reviewed Ja-Vie shoes recently after discovering them on Instagram (original post here).  These have been my go-to shoes lately, not only because they're comfortable and cute, but so practical for this wet weather we've been having lately.  Another great gift for your fashionable friends because they so very affordable at $68 a pair!
And a big thank you and shout out to Ja-Vie for the lovely feature on their Instagram!
---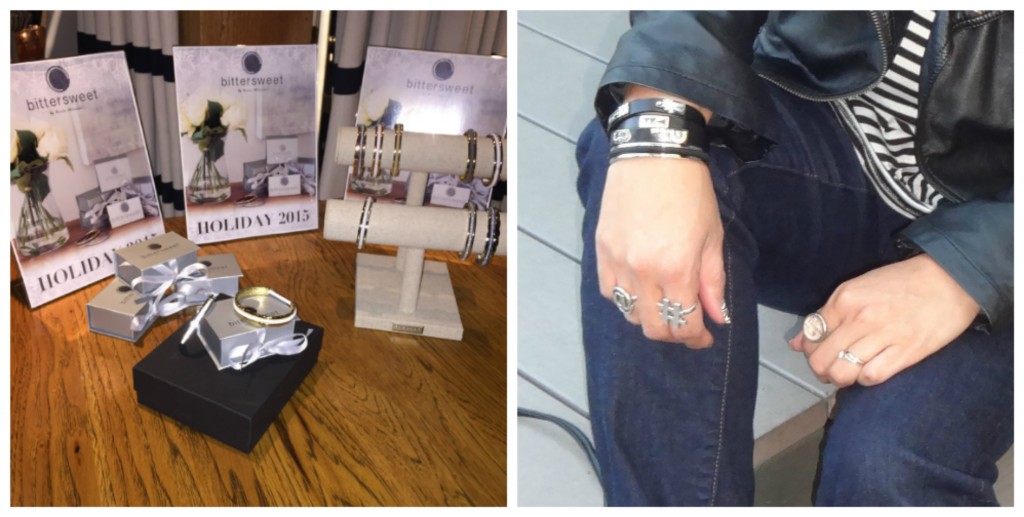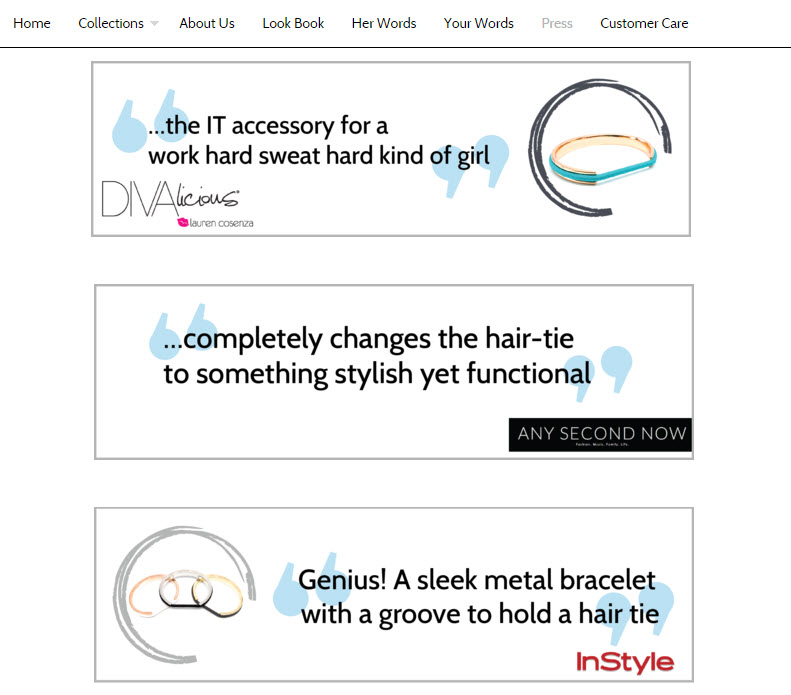 I instantly fell in love with Bittersweet by Maria Shireen bracelets after seeing them on BuzzFeed and even more so when I was invited to their press preview (link to the original post here and on their press page).  If you want to give the gift of style and functionality, these bracelets are your answer for that girl on the go.  As a refresher, these sleek bracelets are designed to hold any hair-tie, lifting it from your wrist and allowing it to blend in naturally with any arm-candy you may be sporting.