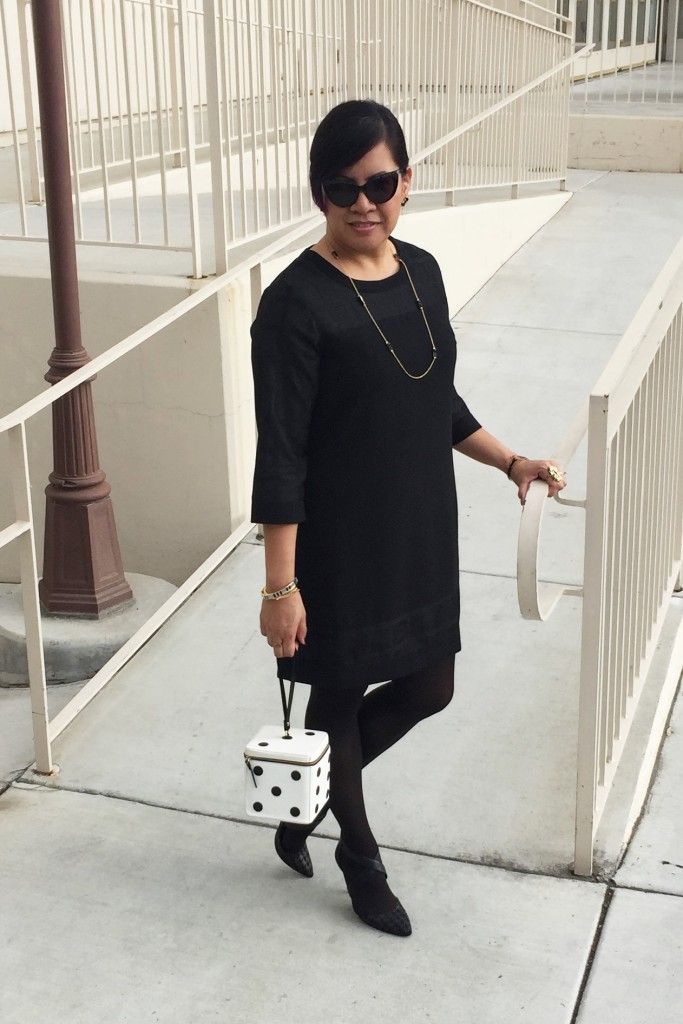 I know the term "Mid-Century Modern" applies to furniture right around the period between 1945-1970.  However, I feel that maybe outfits can be put into the same category.  I love "retro" looks, which I consider anything from 1950's to the 1980's, and this shift dress from YOINS – Your Inspiration definitely fits the bill.  Of course, accessorizing with anything Kate Spade puts the "modern" in "Mid-Century Modern".  I wore this outfit to my great aunt's 100th birthday celebration recently, and she is such an inspiration.  I think she would have worn something like this!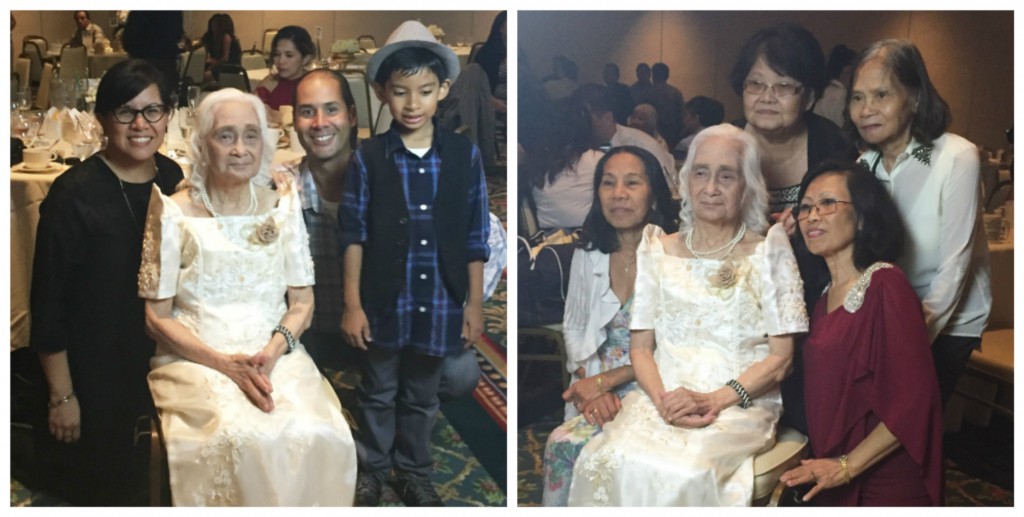 My great-aunt, Dionisa Bermudez Ancheta: Photo 1 with me and my husband and son; Photo 2 with my mom and aunts from Canada.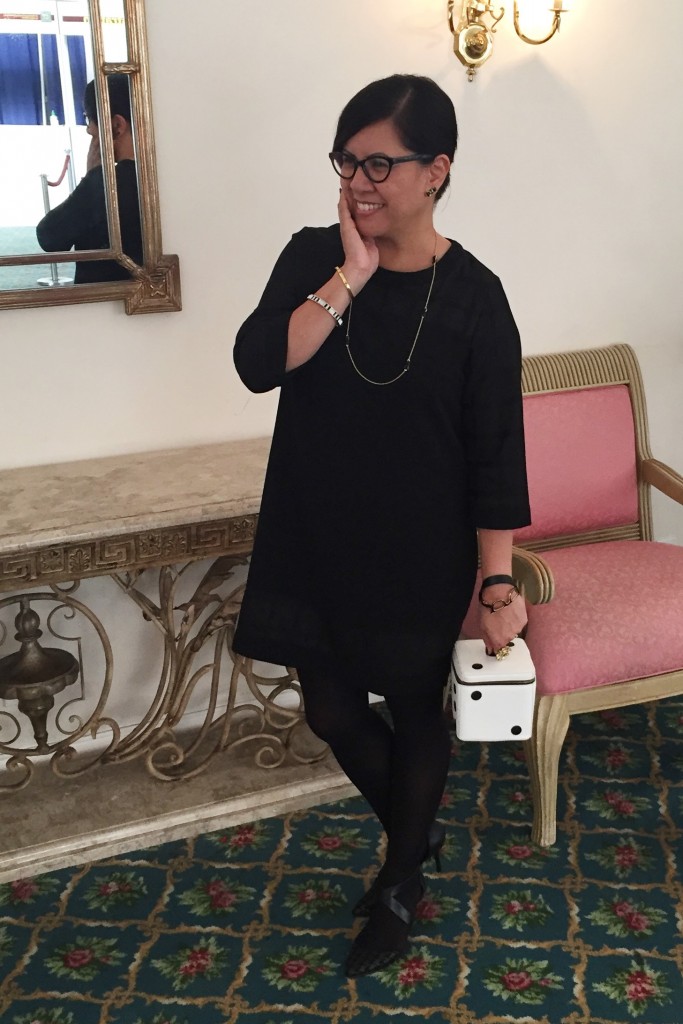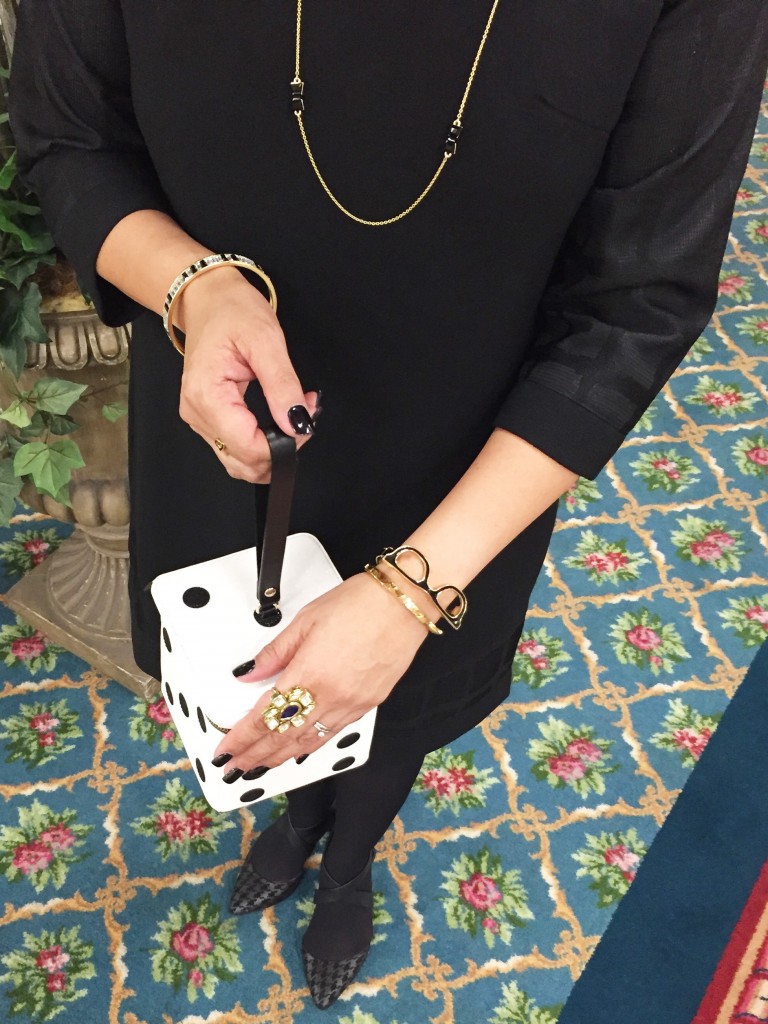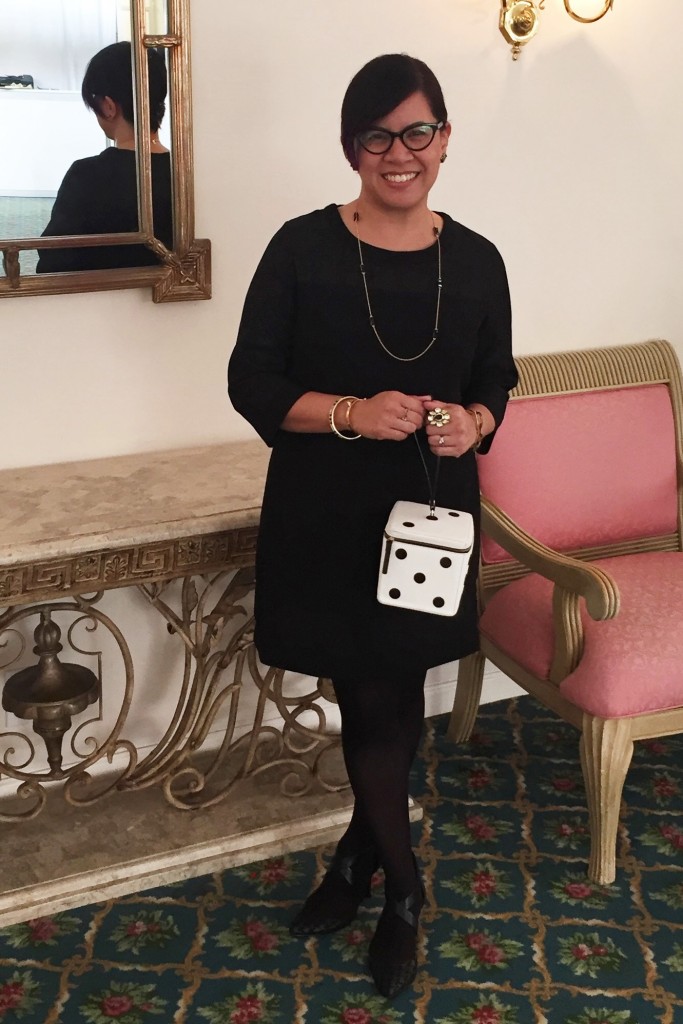 Outfit: Dress c/o YOINS – Your Inspiration (yoins.com); earrings, necklace, all bracelets, small ring and purse by Kate Spade (purchased at the main store and outlet); large ring by PASHN by Survi; Enzo Angiolini Coadi Houndstooth Pumps; "Tippi" glasses by Lookmatic (no longer available in black); in top picture, prescription "Keiko" sunnies in Roxy Noir by Bonlook
All outfit photos by Deon Chen
FTC Disclosure:  I received product and was asked to review the product in return.  Although I did receive product, the opinions in this post are strictly my own.