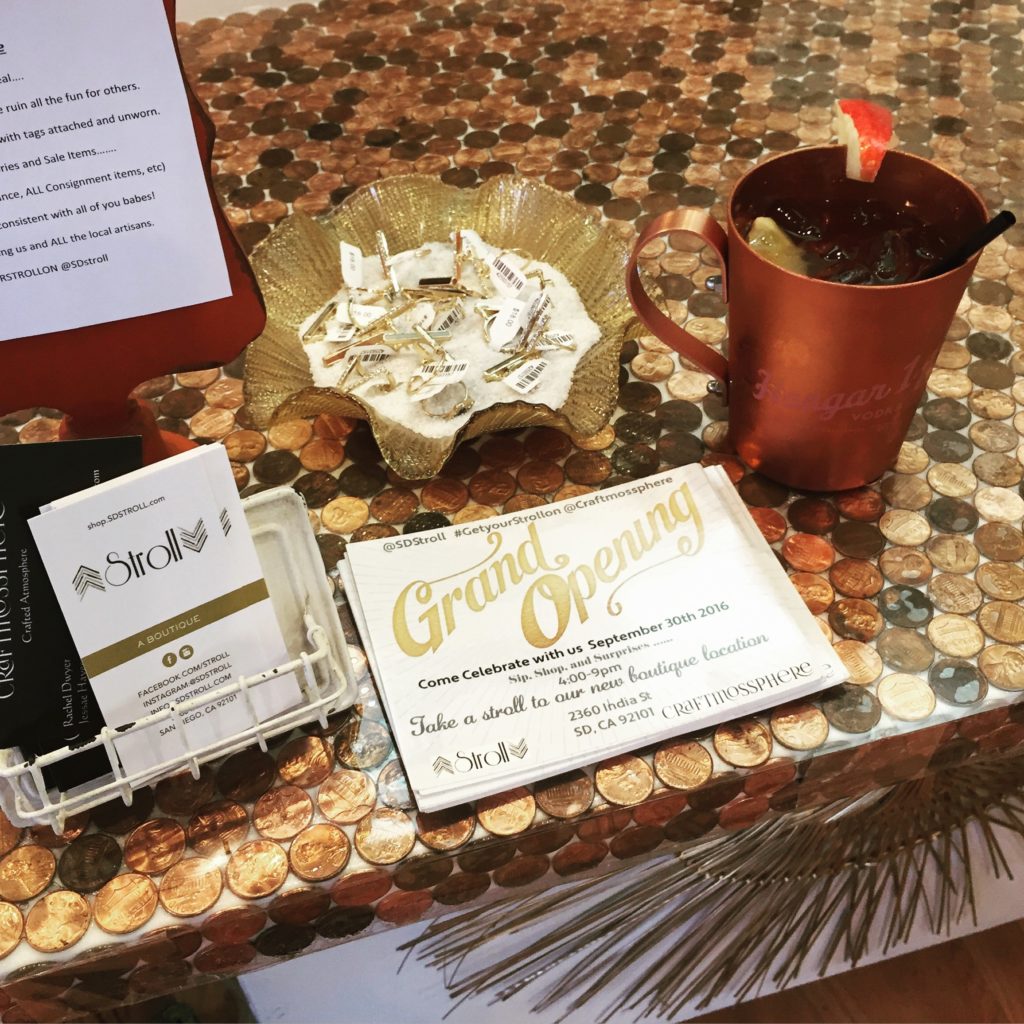 Last month, I attended a special blogger private preview party of Stroll's new location!  I had a great time celebrating with owner Katie McCarthy and my fellow San Diego Style Bloggers!
Stroll is located in Little Italy and it's a great new space that they share with Craftmossphere.  Prior to the brick & mortar shop, Katie used to own the fashion retail truck called Stop Shop and Roll (post featuring her truck here).  After trying out this venture for a year, she opened Stroll in its first location back in 2014.  At the end of September this year, Stroll re-opened in its new location, just a few blocks down, still on India Street.  I took a few pictures of the festivities, which included bites, sips and more importantly, shopping!  I bought a great new dress there, which will be perfect for fall, and I'll be sure to put up an outfit post featuring it soon.
Be sure to head over to Stroll in their new location for some fantastic boutique shopping!
Stroll Boutique
2360 India Street, San Diego, CA 92101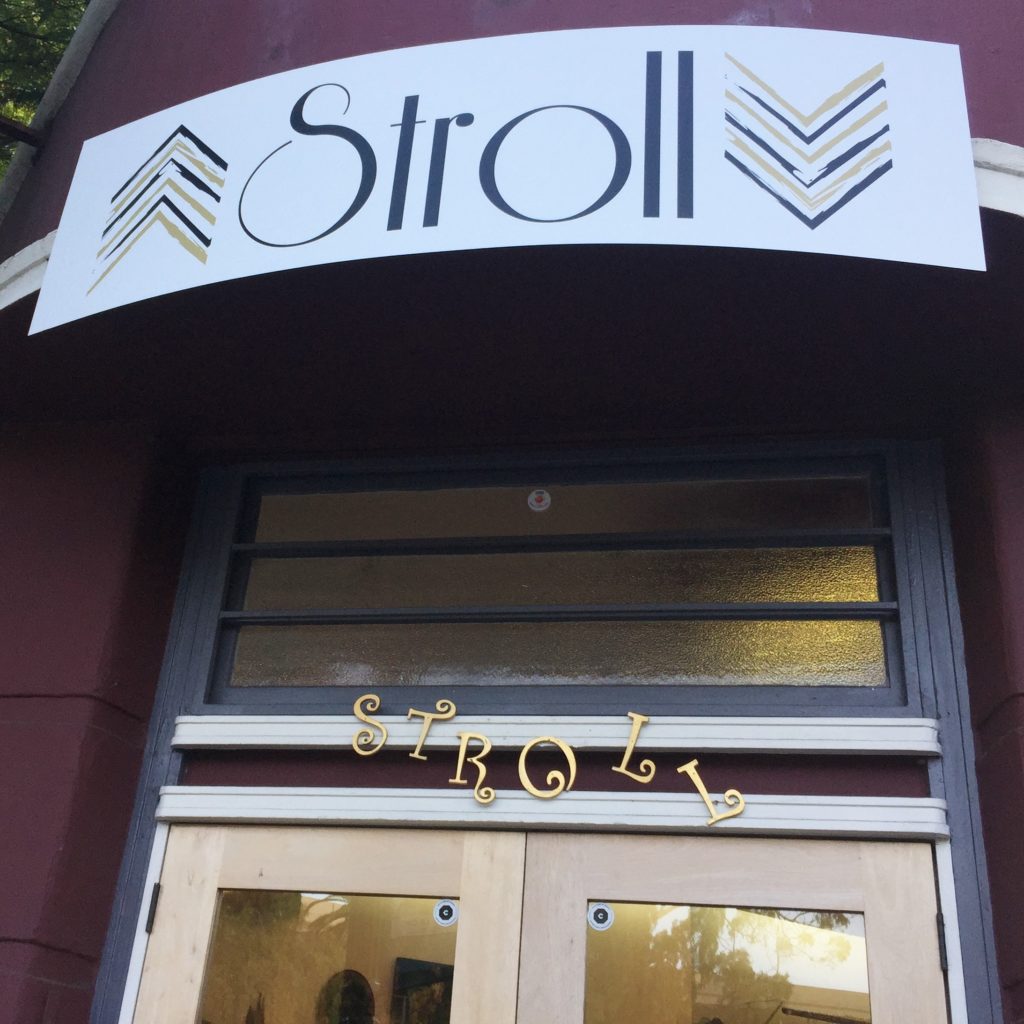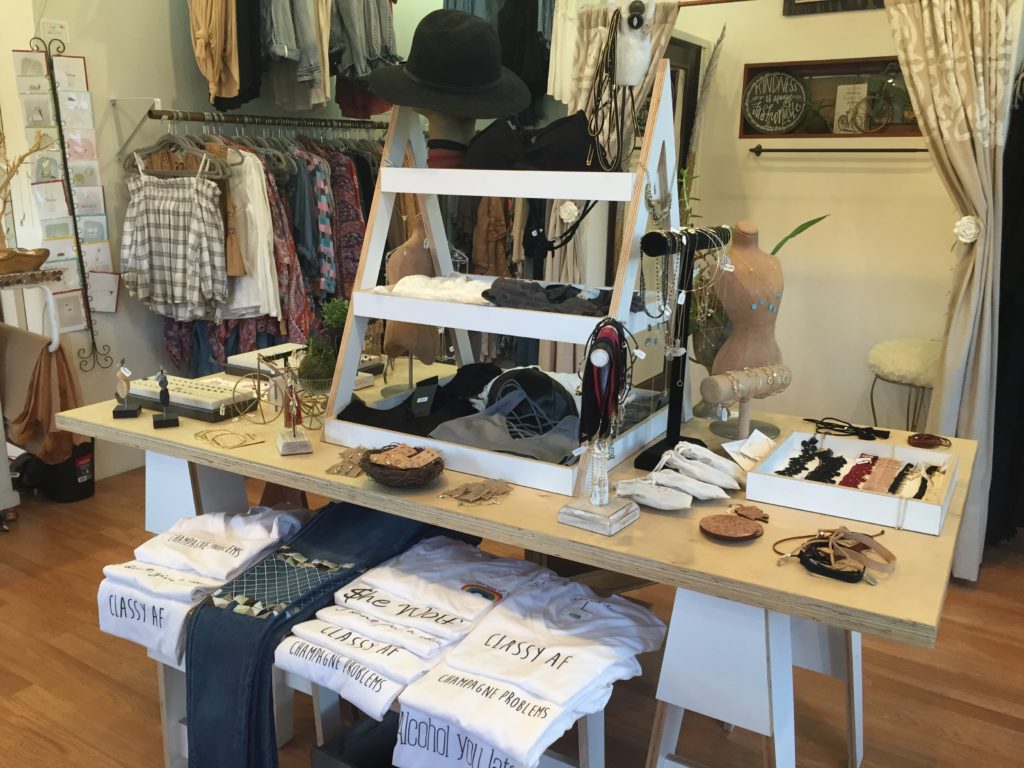 The new location is lovely, with everything on trend!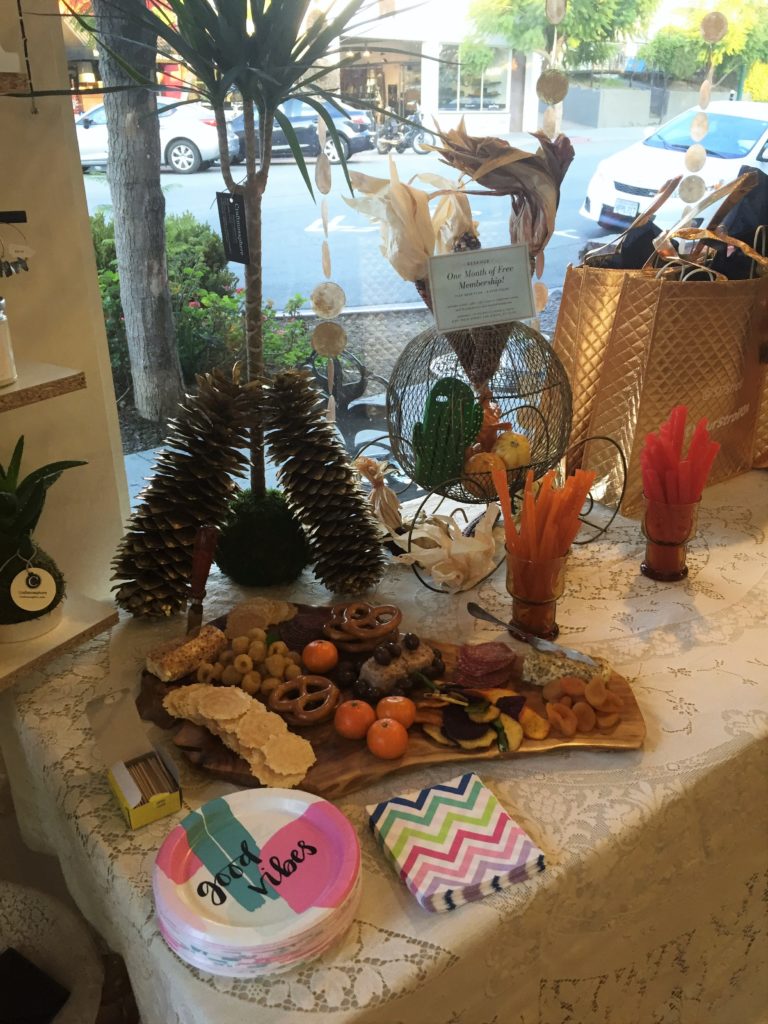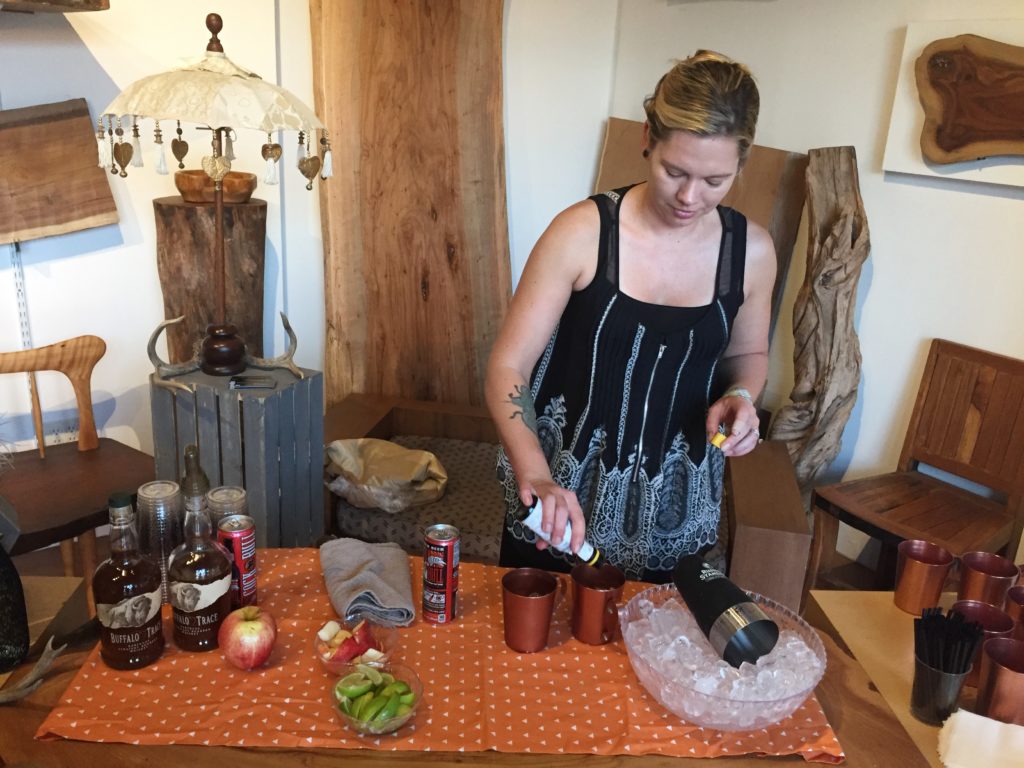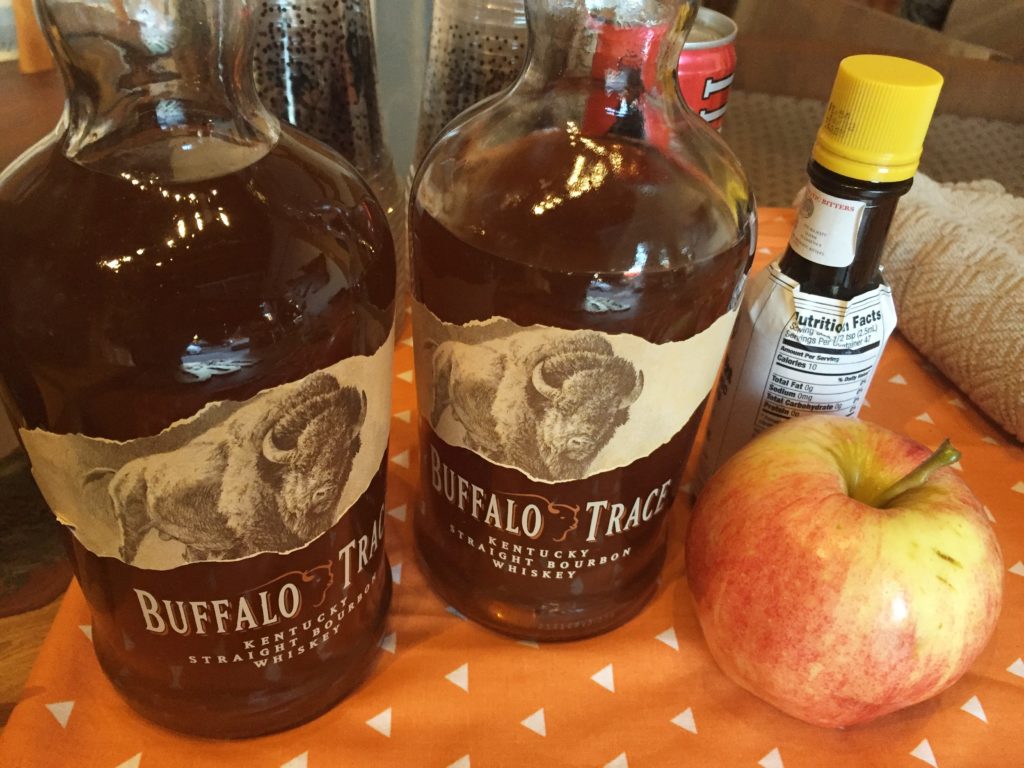 The mules were made with an infused bourbon.  So delicious!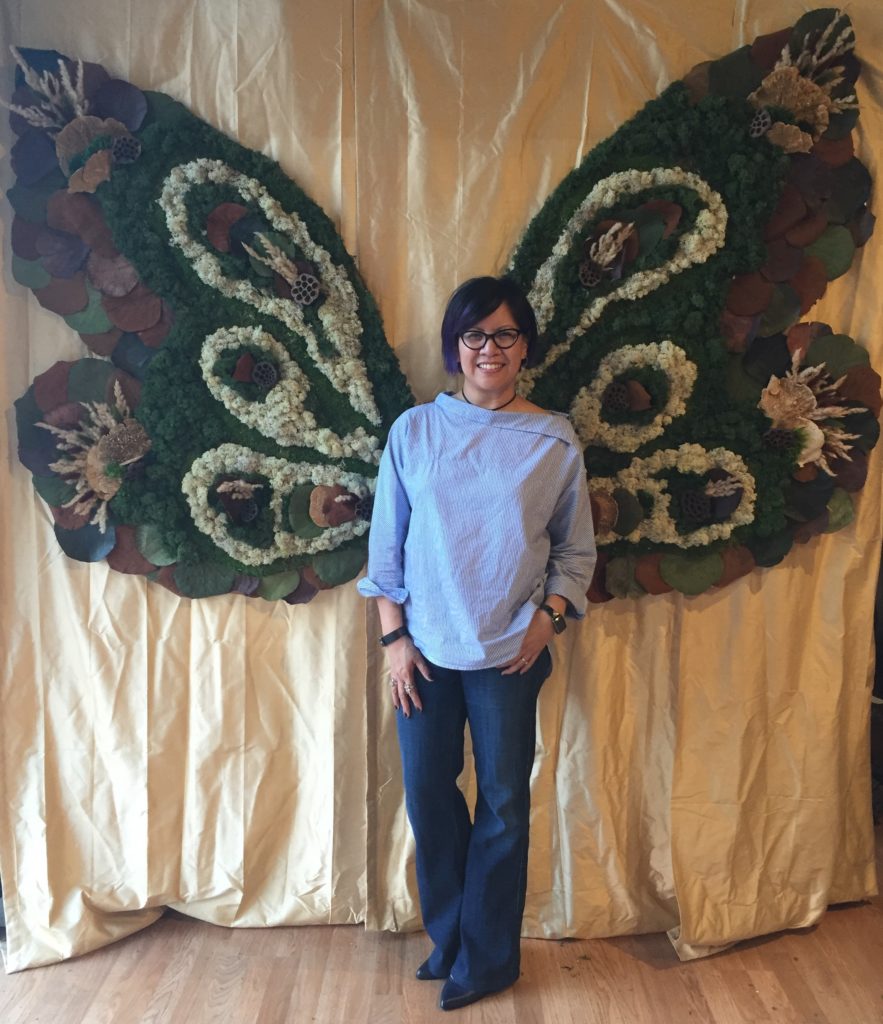 I felt like a boho butterfly with these wings by Craftmossphere!
(Photo taken by Rhea of Sew Stylish Rhea)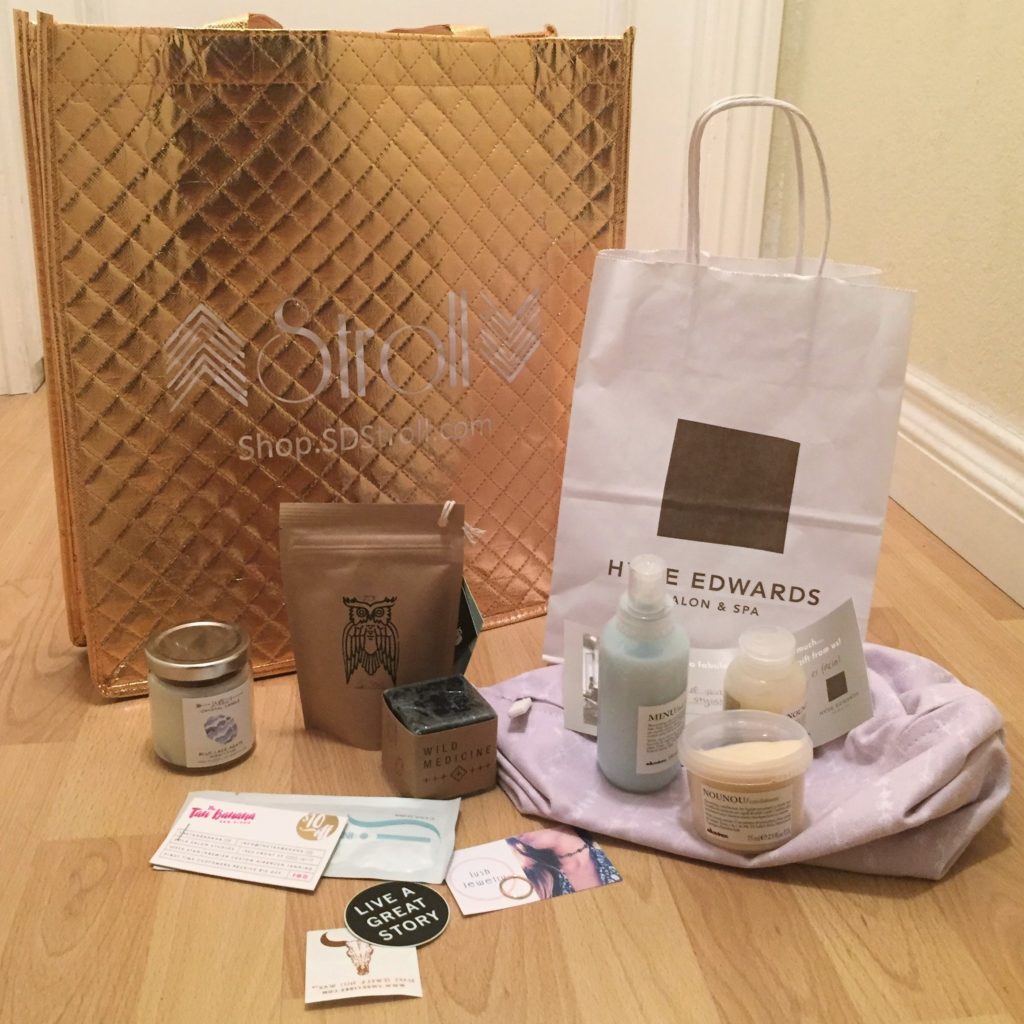 The first 10 bloggers received a fantastic gift bag, which had a beautiful plant from Craftmossphere (below)!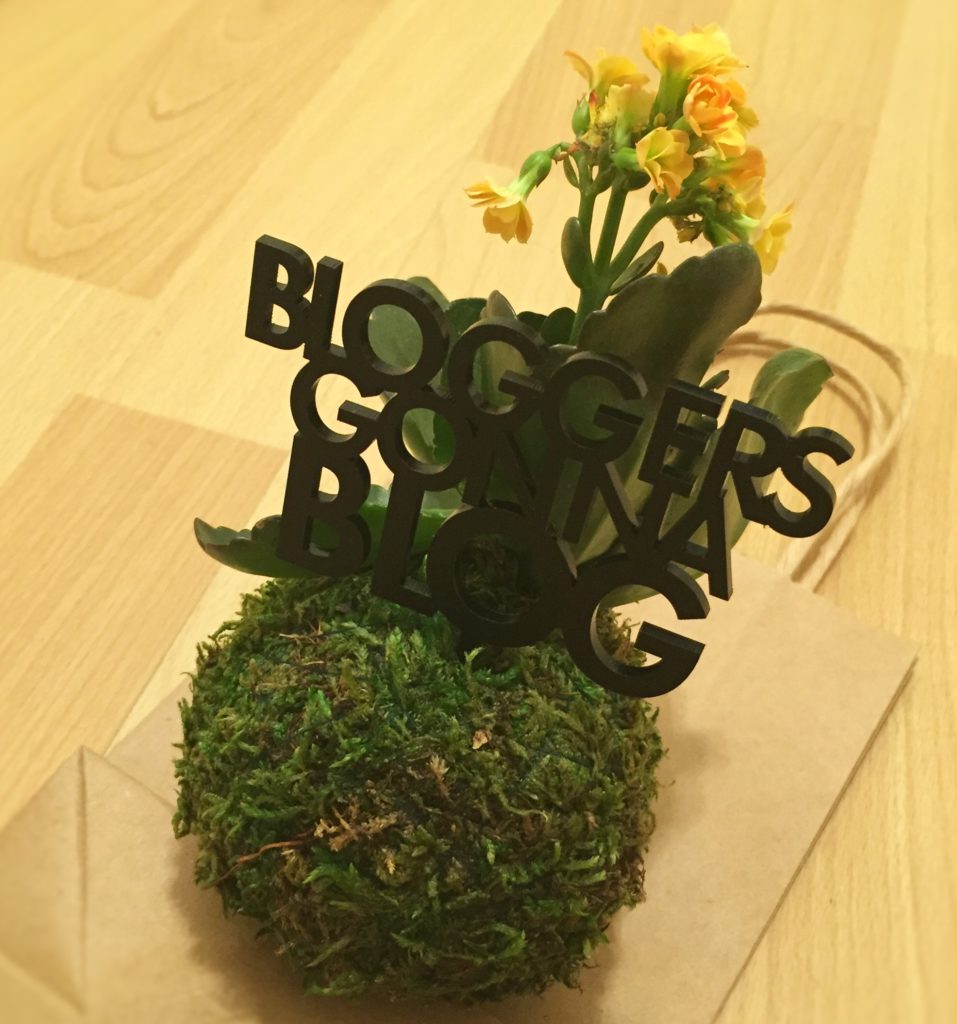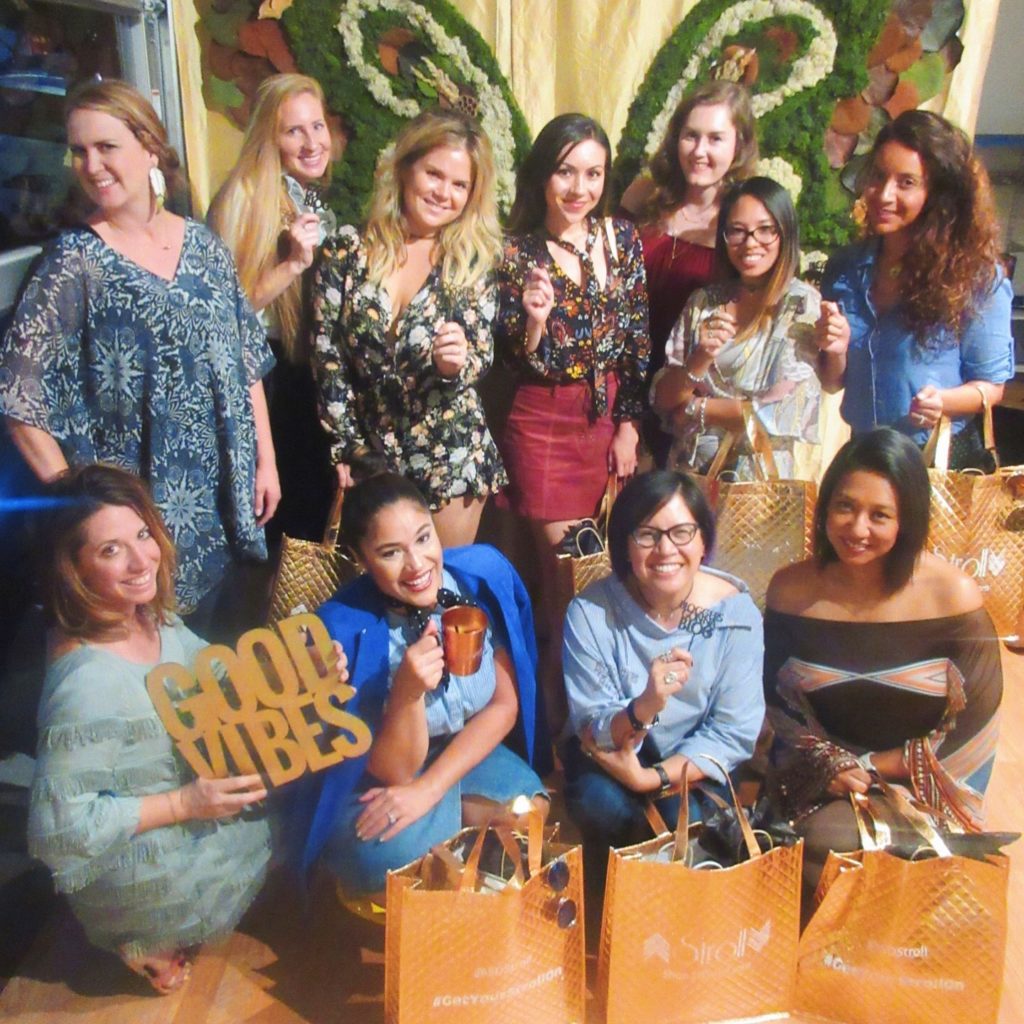 Bloggers Gonna Blog:  It was great to celebrate with old & new blogger friends!
Left to right (top): Lindsay of Affordably Accessorized; Brittany of Pennies into Pearls; Ashley of Ash Poppe From Wear to Where; Nihan of Style with Nihan; Devon of Seventeen Dresses; Rhea of Sew Stylish Rhea; Lilia of Curls and Fashion
Left to right (bottom): Katie owner of Stroll; Gray of GILGU; Moi; Bel of Bunk Beds and Mascara
(Photo courtesy of Lindsay of Affordably Accessorized)