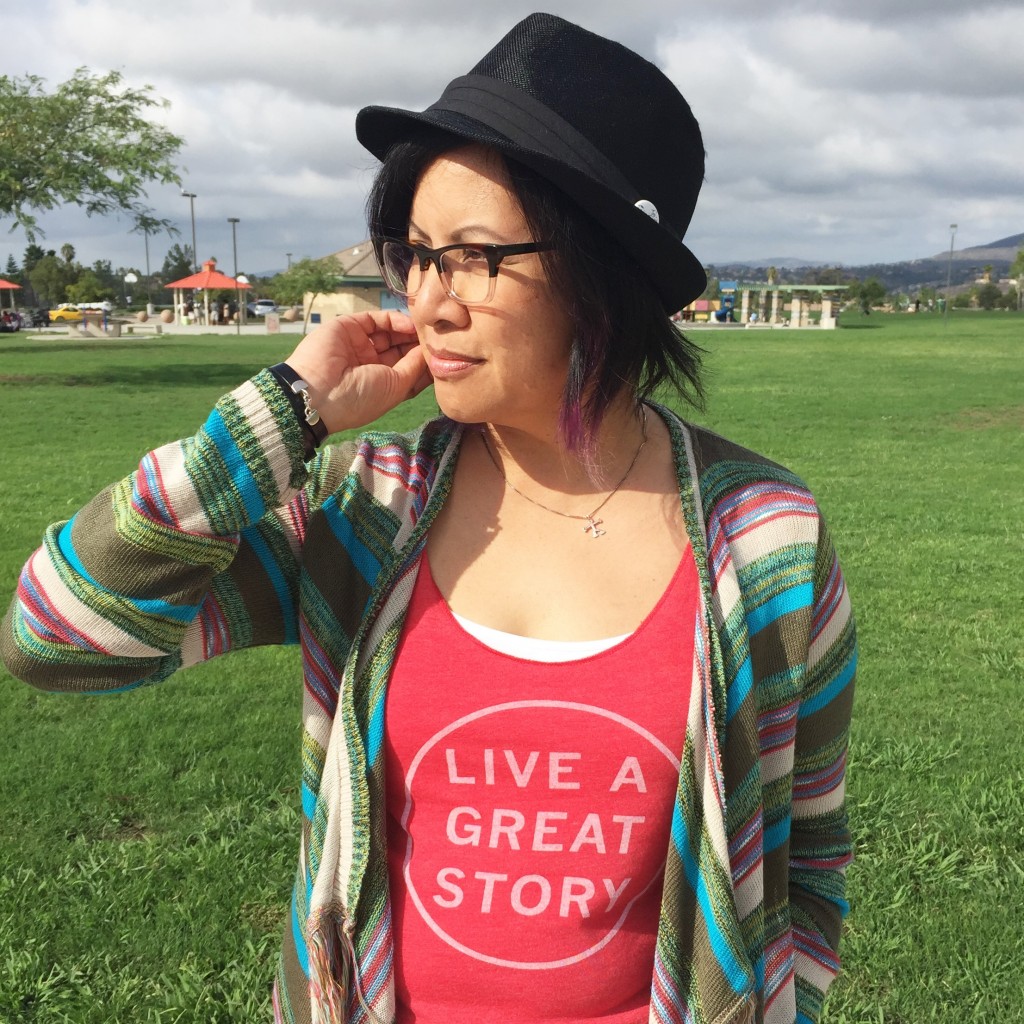 There are moments where I become overwhelmed thinking about life and how what we do everyday affects others.  I've been listening to a lot of John Mayer lately, and moments like that make me think of the song Bigger Than My Body.  As a mother, I know everything I do and say affects my son.  He looks to me and my husband for guidance, and I want to inspire him to do great things, because this is the life you get, so live it in the best way you can.  We all have something important to say, and we should all remember that as unique individuals, we can inspire by telling our stories.
Live A Great Story is a San Diego based apparel company that aims to "Spread Inspiration" through its clothing and create a movement.  A percentage of their profits for their tanks and tees goes towards their "Story Fund", reinvesting in those choosing to make a difference in their communities.
In addition to their line of clothing, Live A Great Story also has sticker and button packs to help spread inspiration anywhere and everywhere.  For Any Second Now readers, they've created a special discount code: by entering the promo code ANY2NDNOW at check out you will receive a 30% discount when purchasing through www.liveagreatstory.com.
Be bigger than your body and get out there.  Remember there is a whole world may not yet know your story, so make it a great one!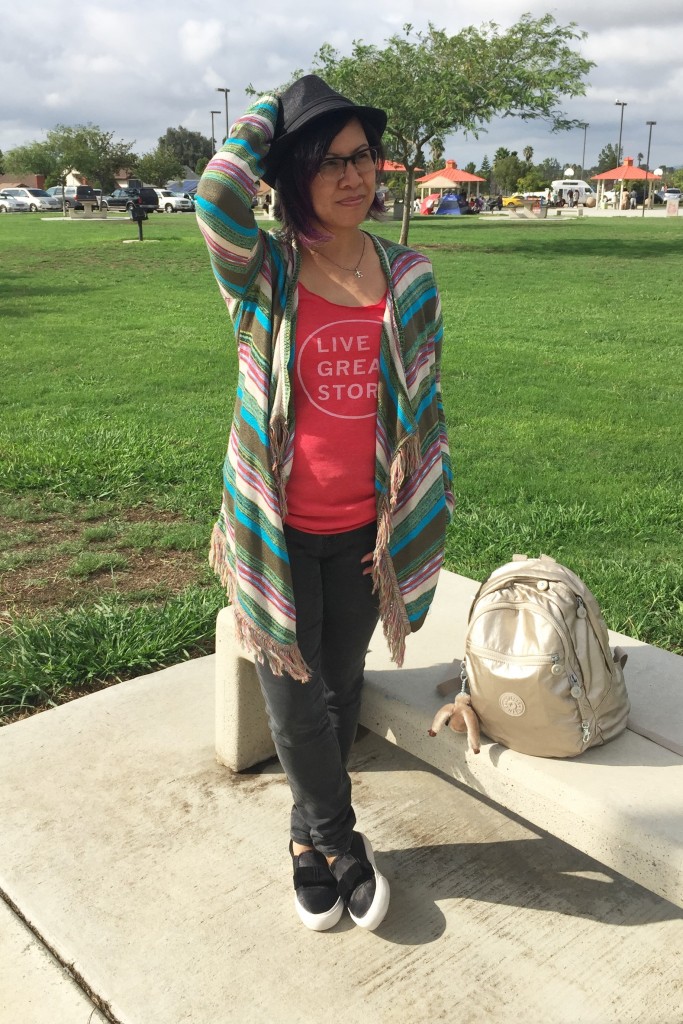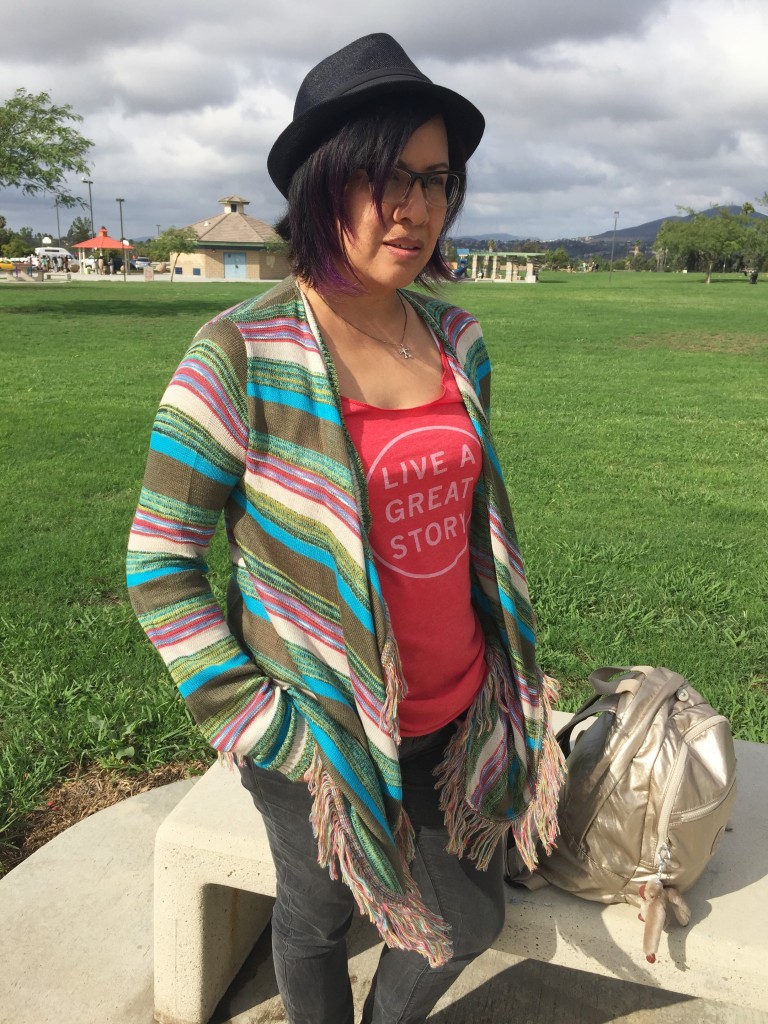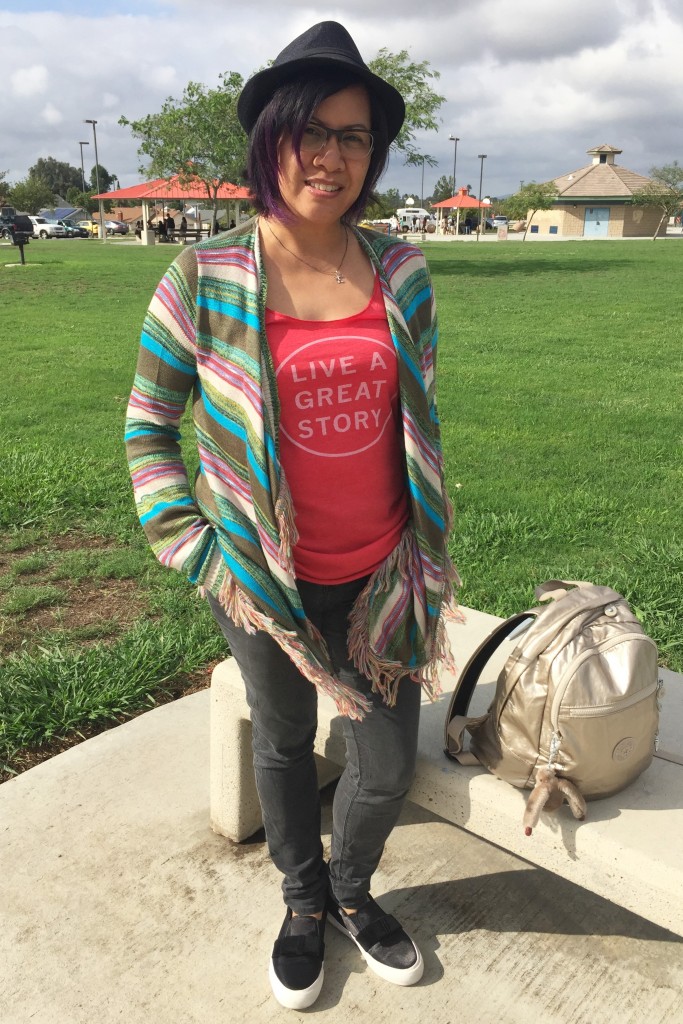 Outfit: Live A Great Story tank top (c/o); Say What? cardigan; Madewell jeggings; ASOS Dark Star sneakers; Kipling backpack; Unknown brand fedora; "Exciter" Depeche Mode necklace by Little Treasures by Mir; Warby Parker "Simone" in Tea Rose Fade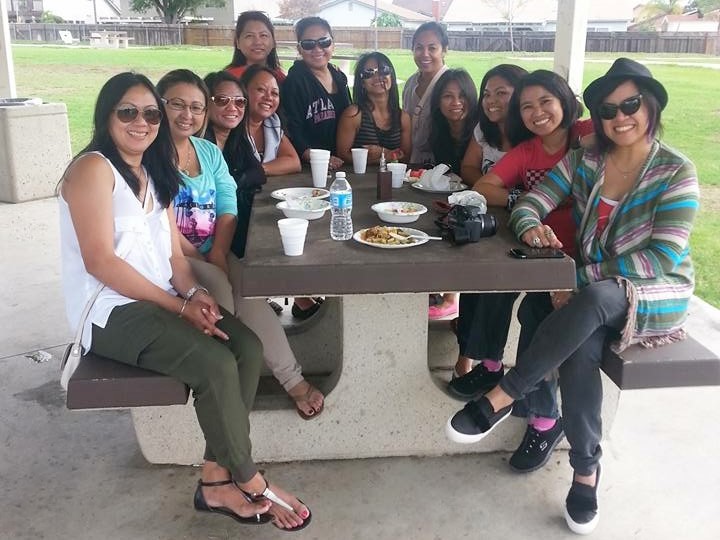 Cousins + sisters + sisters-in-law = family
FTC Disclosure:  I received product and was asked to review the product in return.  Although I did receive product, the opinions in this post are strictly my own.