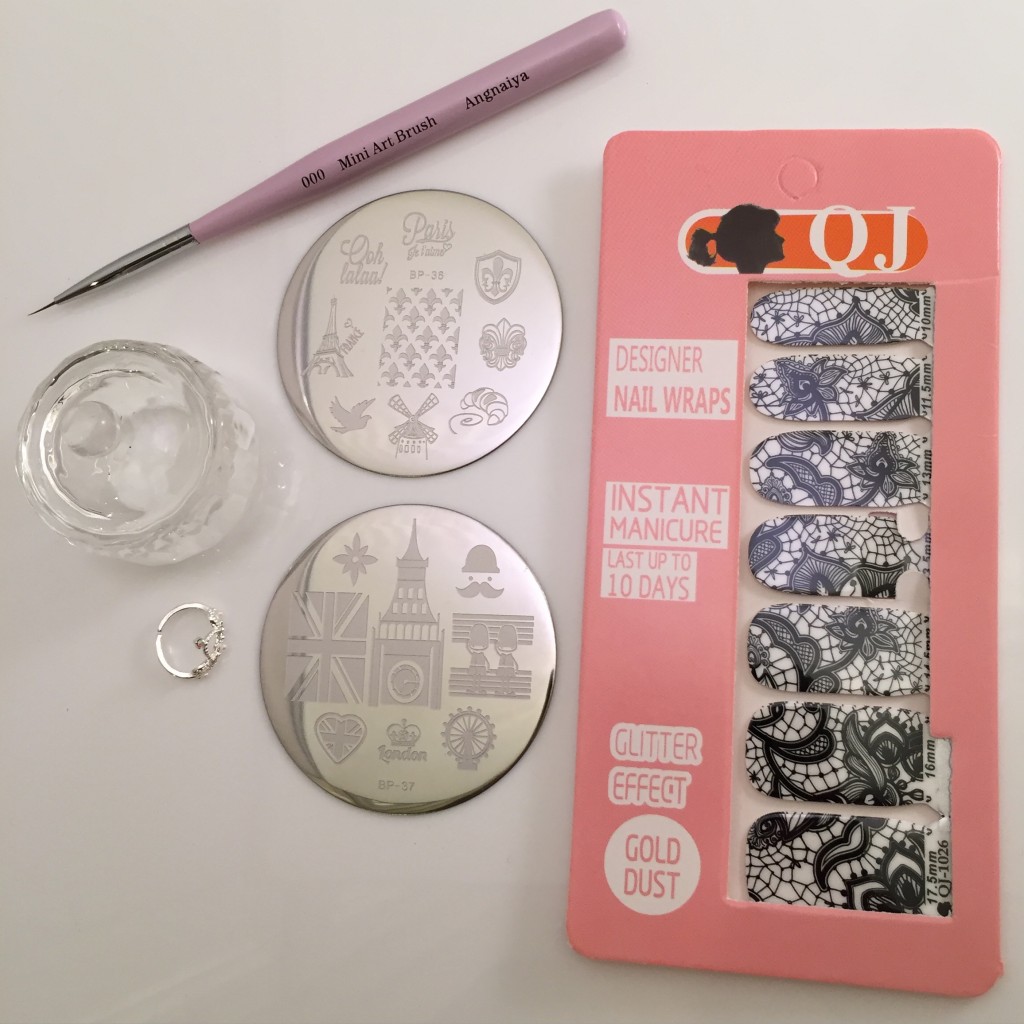 I made my first attempt at serious nail stamping.  I've actually acquired several nail stamping discs over the last couple of years, played with the discs a bit, but that was the extent of it.  Recently, I received some really cute nail stamping discs from Born Pretty with British and French travel themes, so I wanted to try them out.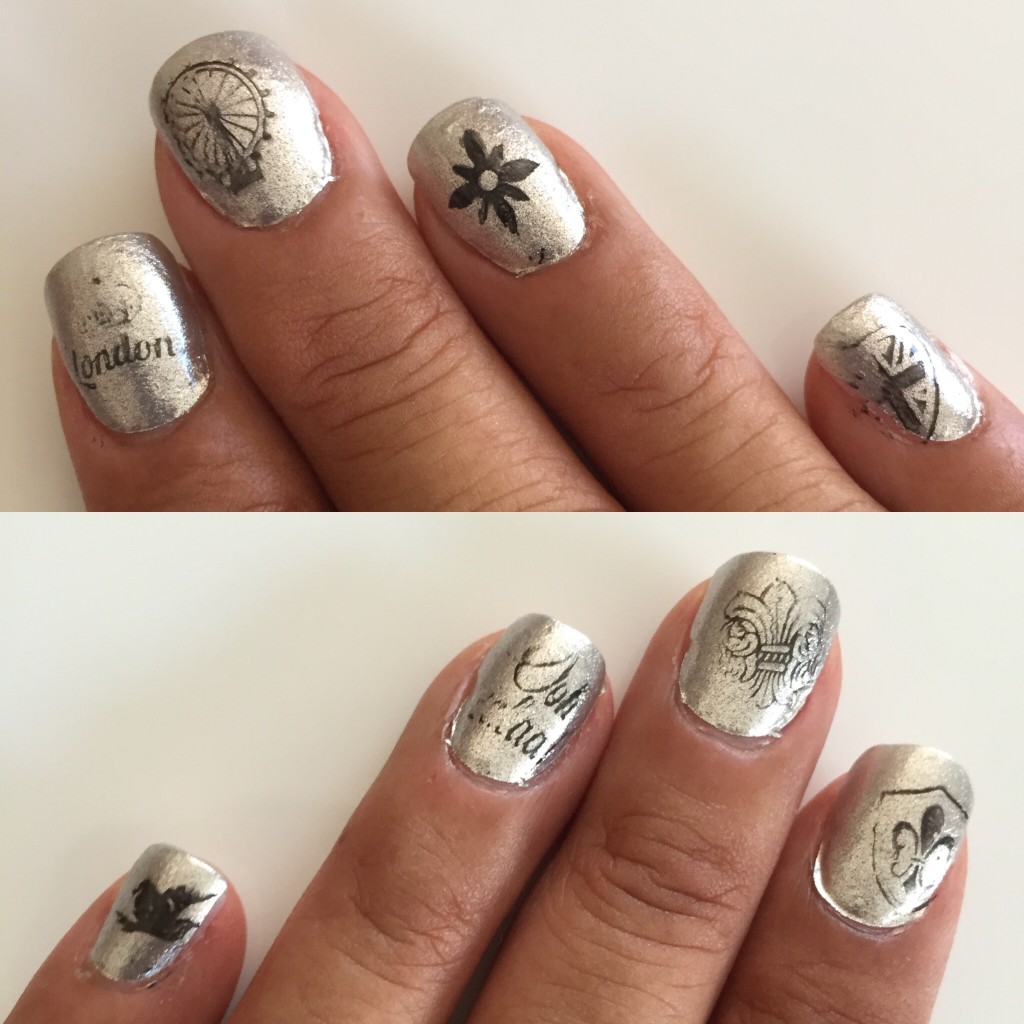 I really just jumped right in without thinking about placement, or knowing any kind of technique, which is why they look like a bad photocopy!  Since my first attempt was not what I had hoped, I went on You Tube and found several tutorials and new techniques to try out, which actually made the stamp art look like nail wraps.  I guess this means I'll need better stampers to make this work.  I'll definitely post pictures of my new and improved nail stamping art!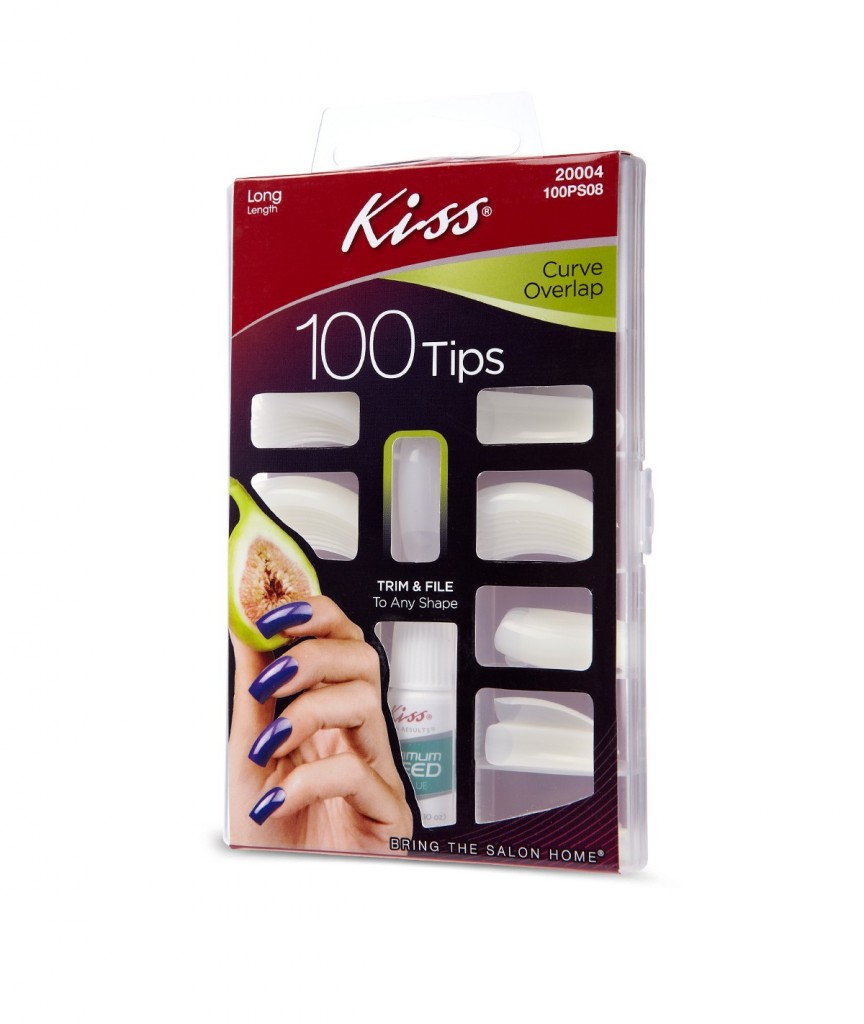 Also, I tried another fantastic product from Kiss, which I got for a steal at CVS with a coupon.  I really like the Kiss 100 Tips Curve Overlap nail tips because they are easy to cut & file to the size and shape that I want.  The glue provided is very strong, and I'm currently using the Real Life Brush On nail kit by Broadway nails to smooth out the nail tip.  But soon, I'll move to Kiss' acrylic fill kit for a more even surface (all the products I mentioned are available at BeJour.com).
Just a reminder: if you like the Born Pretty nail stamps you see here, or if you are going to make a purchase from their site, Born Pretty has given Any Second Now readers a 10% discount by using CGG10 at check out.  Cheers!
FTC Disclosure:  I received product and was asked to review the product in return.  Although I did receive product, the opinions in this post are strictly my own.
(Kiss 100 Tips Curve Overlap picture courtesy of BeJour)