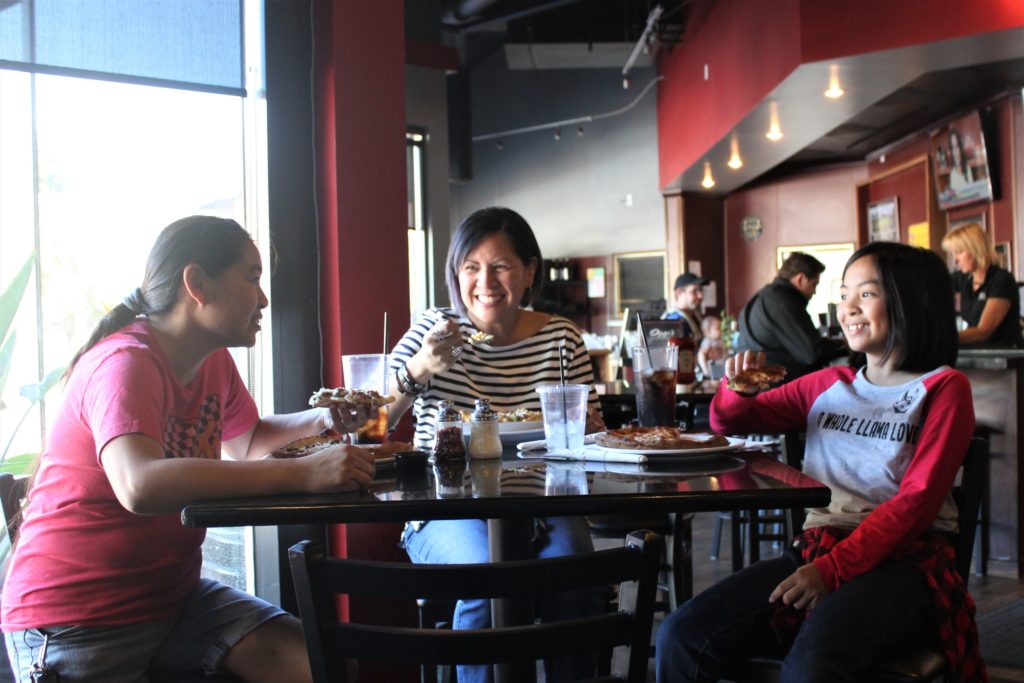 It's not everyday that I get the chance to go out and spend an afternoon with my sister, Rholnna, and my niece, Mei-Lin, so it's wonderful when that opportunity happens.  Since my sister's family lives in Rancho Bernardo, I headed north a couple of weeks ago and we decided to eat at Oggi's Pizza & Brewing Co., located in Rancho Carmel Plaza in the Carmel Mountain Ranch area.  Oggi's is a family spot that my husband, son and I like to frequent because of their delicious menu and sports bar surroundings.  I've watched quite a few San Diego Chargers games at Oggi's!
I've always had their pizza, sticking with favorites like The Works or The Heavy Weight.  For this outing, I decided on the Prosciutto Mac & Cheese because I have this secret goal to try a "mac & cheese" dish at every restaurant that offers it!  I'm glad I strayed from my norm because this version was absolutely delicious.  The three-cheese blend elbow pasta, baked with crispy prosciutto, broccoli and crushed red peppers looked great in the menu description, and was even better on my plate.  I guess I've met my new favorite! My sister and niece both felt like pizza for lunch, but had different tastes in which ones they wanted, so it's great that Oggi's offers several sizes, including a personal size.  We had a fantastic time, but it's easy when there's great food in a fun atmosphere!
Oggi's Pizza & Brewing Co. is located at Rancho Carmel Plaza, 10155-10195 Rancho Carmel Drive, San Diego, CA 92128.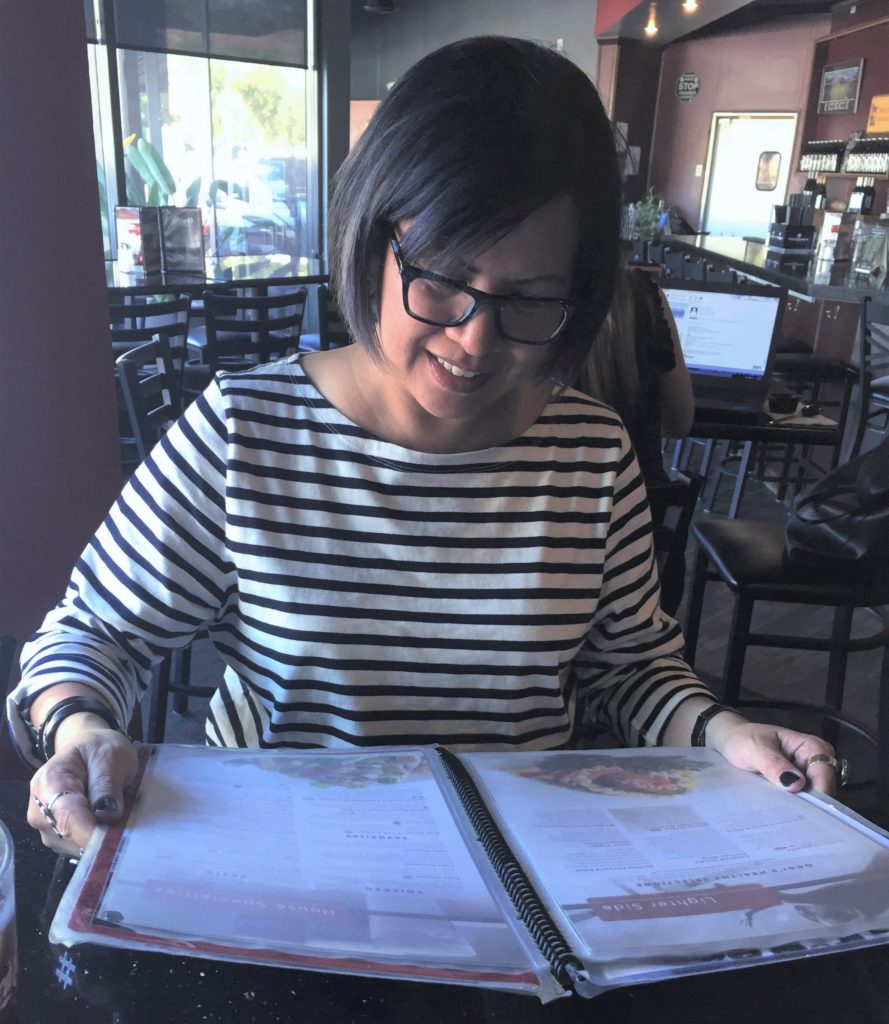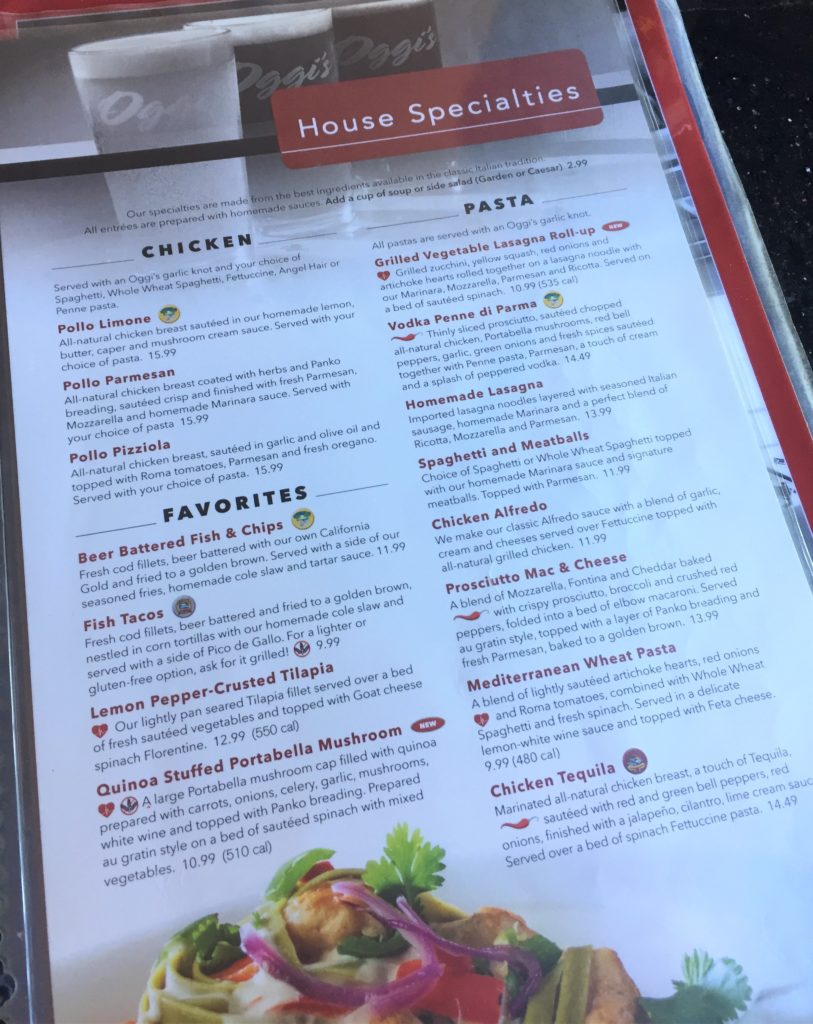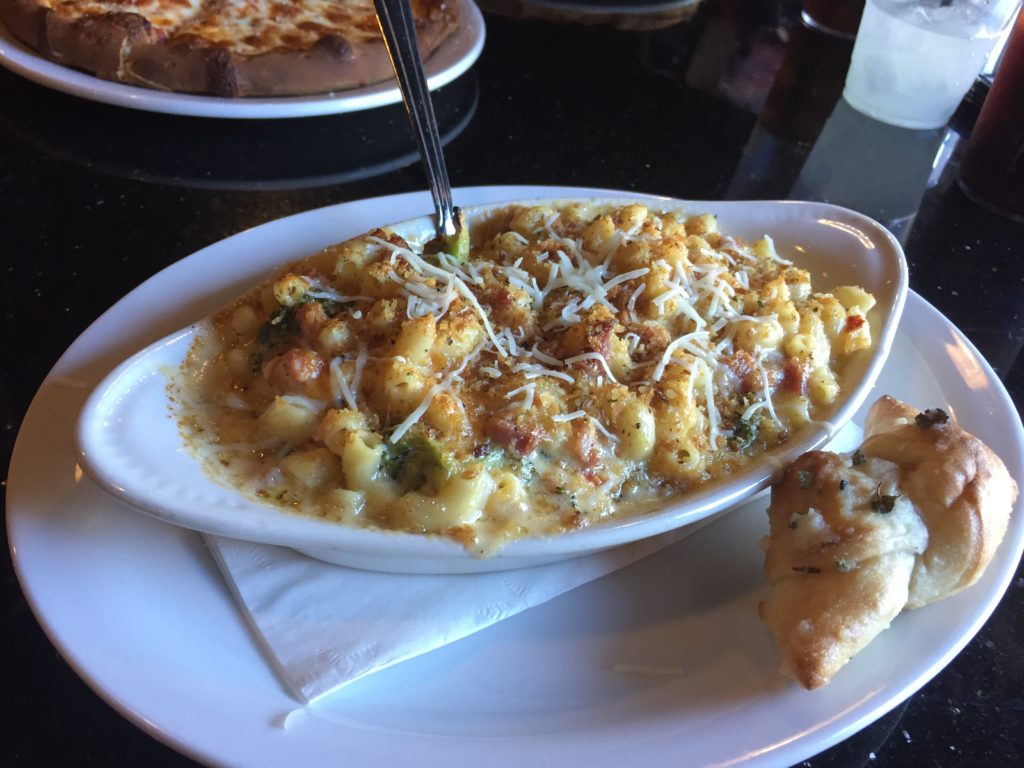 Prosciutto Mac & Cheese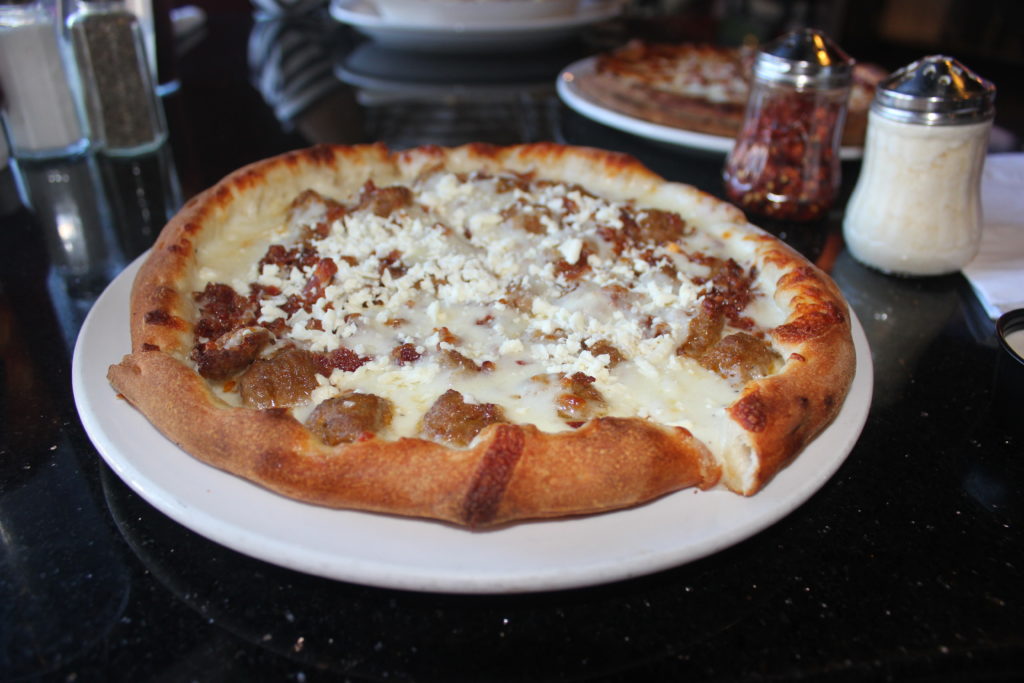 Personal Size "Create Your Own" Pizza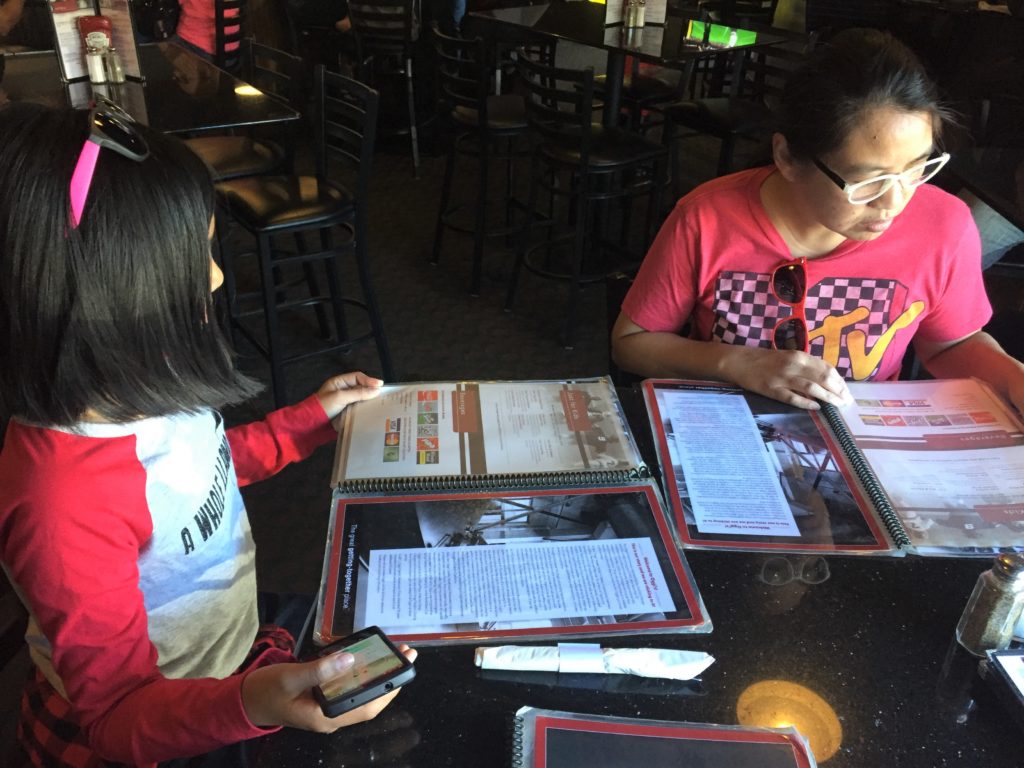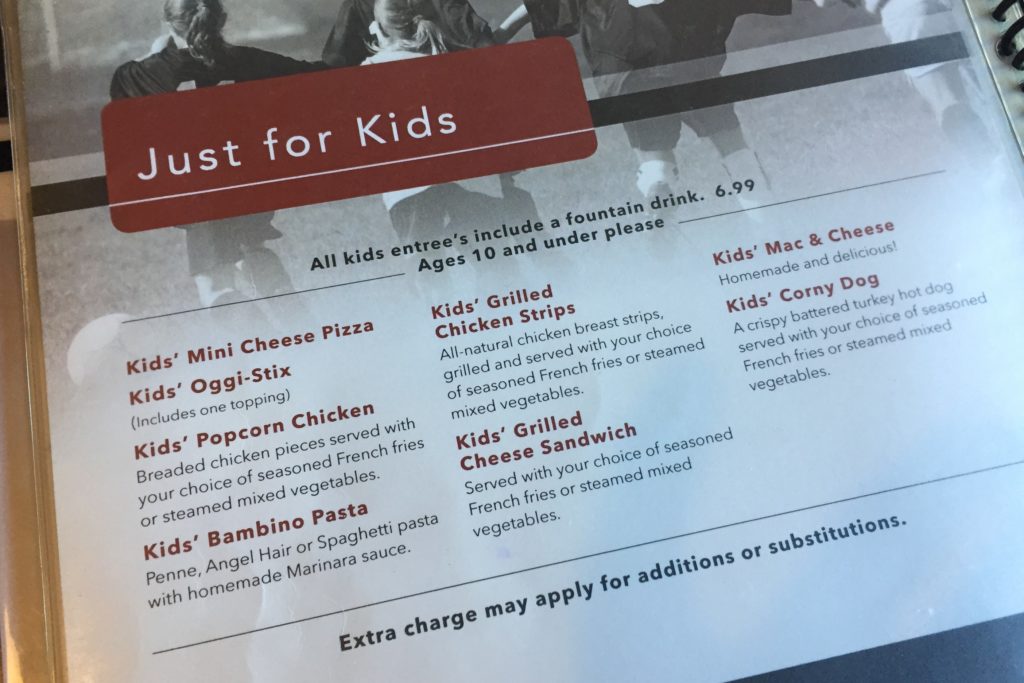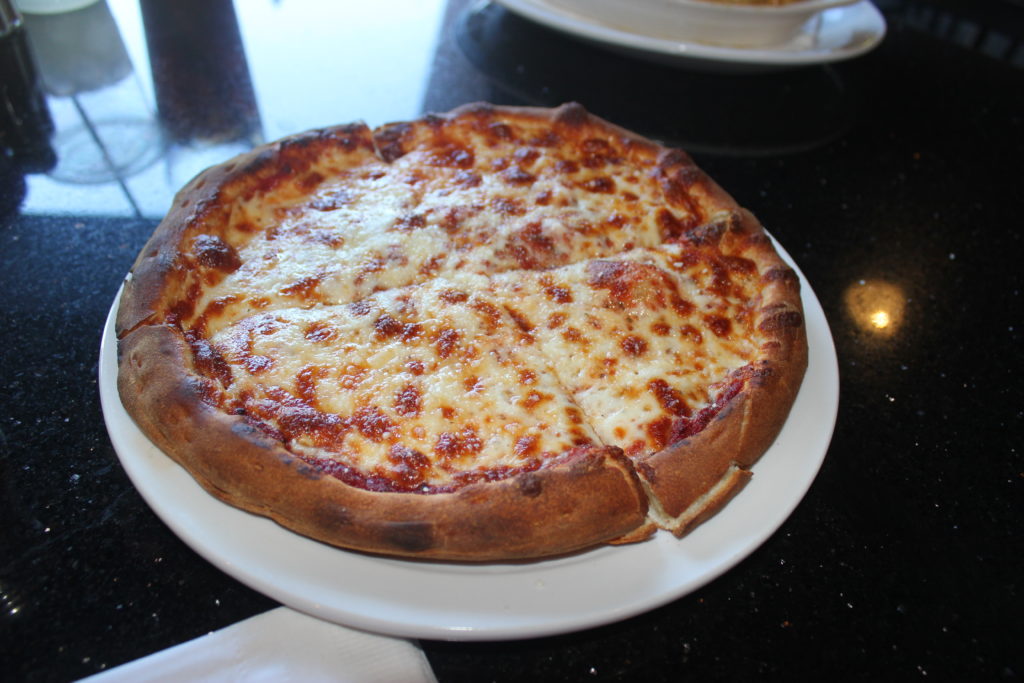 Kids' Mini Cheese Pizza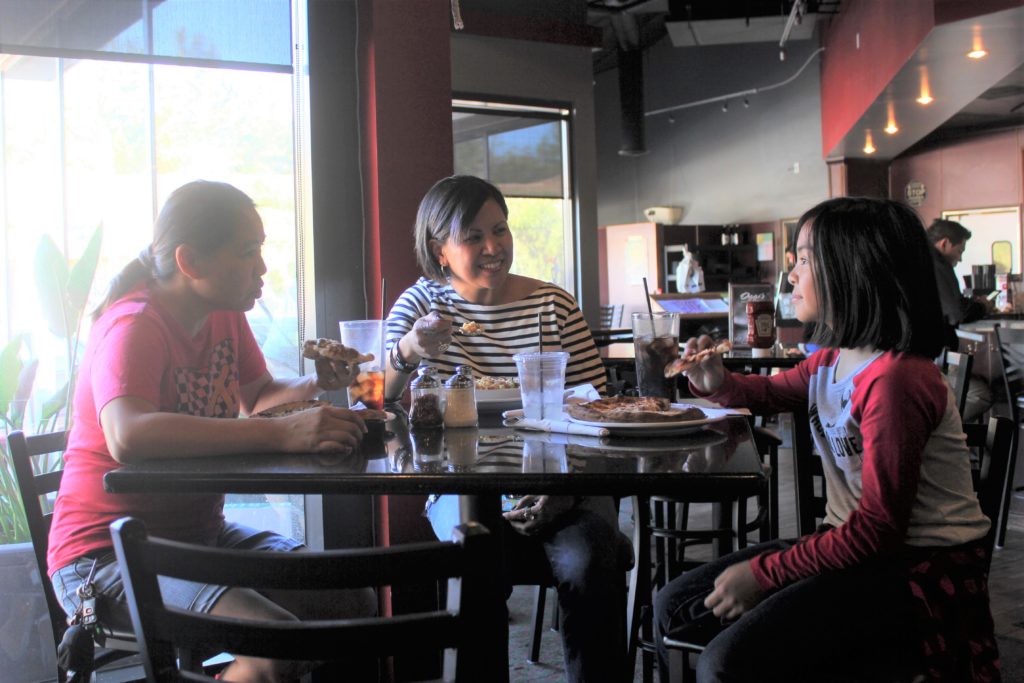 FTC Disclosure:  I received compensation to patronize a business at Rancho Carmel Plaza.  Although I did receive compensation, the opinions in this post are strictly my own.
(Photos by Rholnna Jiao and myself)