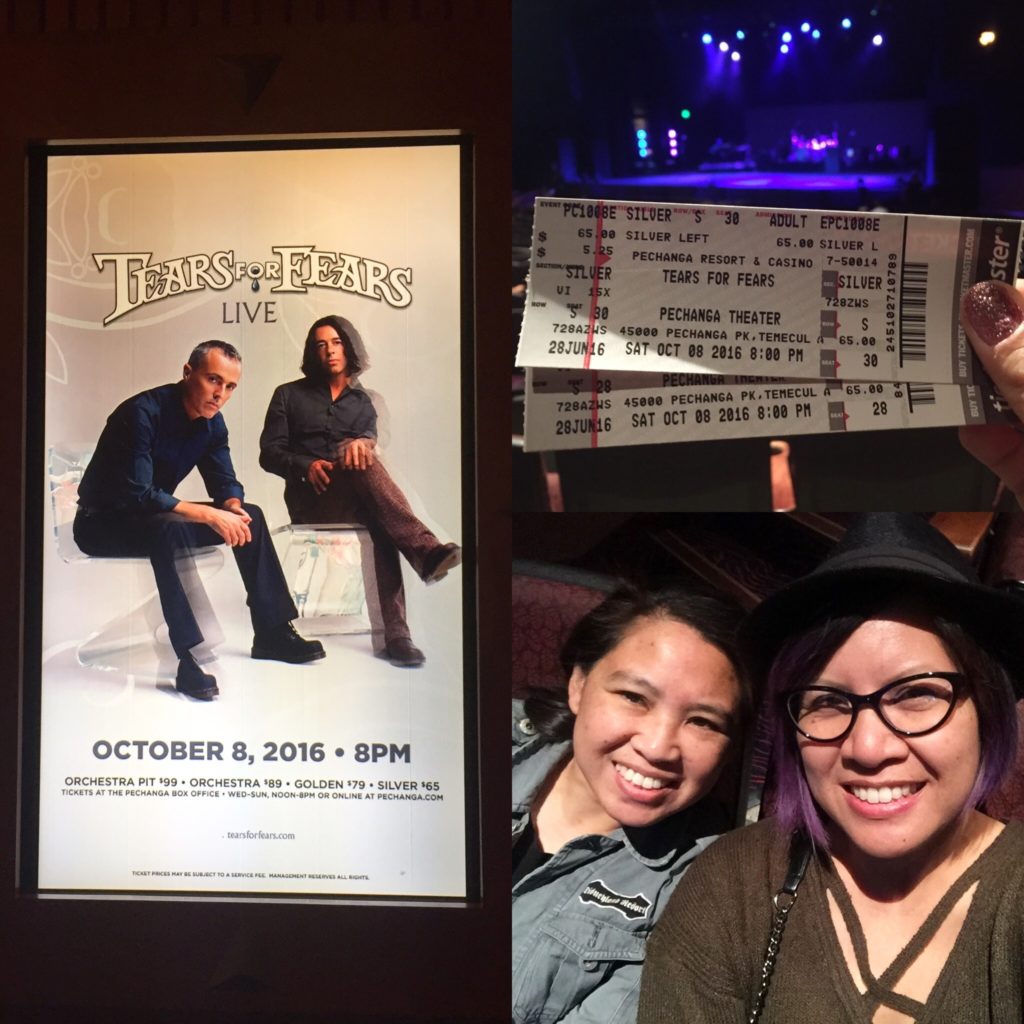 I'm so excited that it's finally Fall, and I can wear sweaters, coats, boots and more importantly: LAYERS!  Although the weather was a bit up and down throughout October, I still wore a sweater to see one of my favorite bands from the 80's, Tears for Fears.  My sister and I have been waiting for them to tour again, because we just seem to keep missing them.  Thank goodness they decided to end their tour with two dates in the San Diego area, and we were lucky to get tickets to their sold out Saturday October 8th show at Pechanga Theater.
I have been wearing more and more comfortable clothing to concerts because it just makes the night so much easier to handle, especially since I really like to stay standing and dance my heart out!  Overall, this is a very basic outfit consisting of a sweater, leggings and sneakers.  The criss-cross on the sweater meant I didn't need a necklace, but I still added a few other details to keep my outfit stylish, like a fedora, bold ring and cute purse.  Although comfy, I still like to feel dressed up enough because you never know who you'll meet…like maybe one of the band members after the show!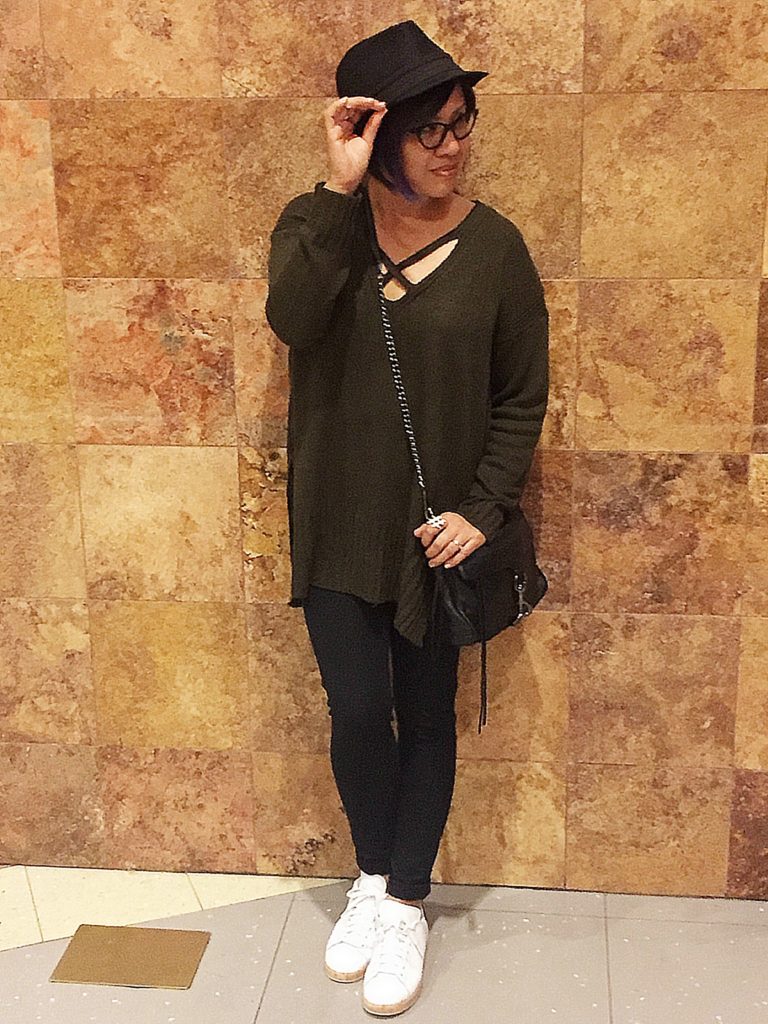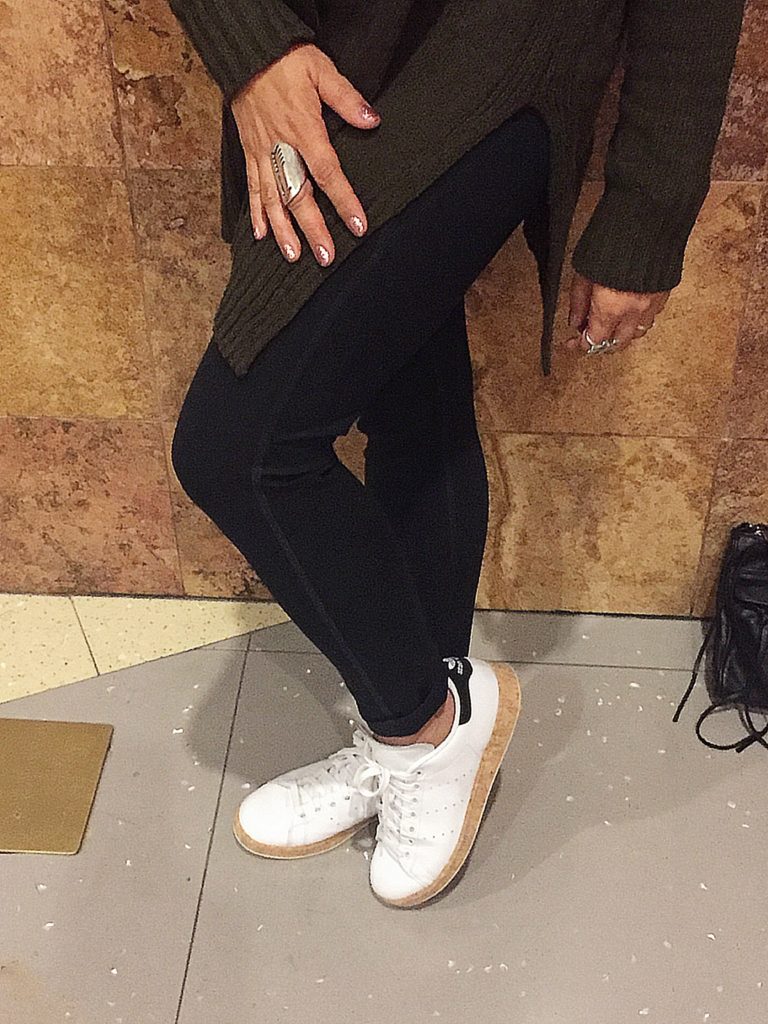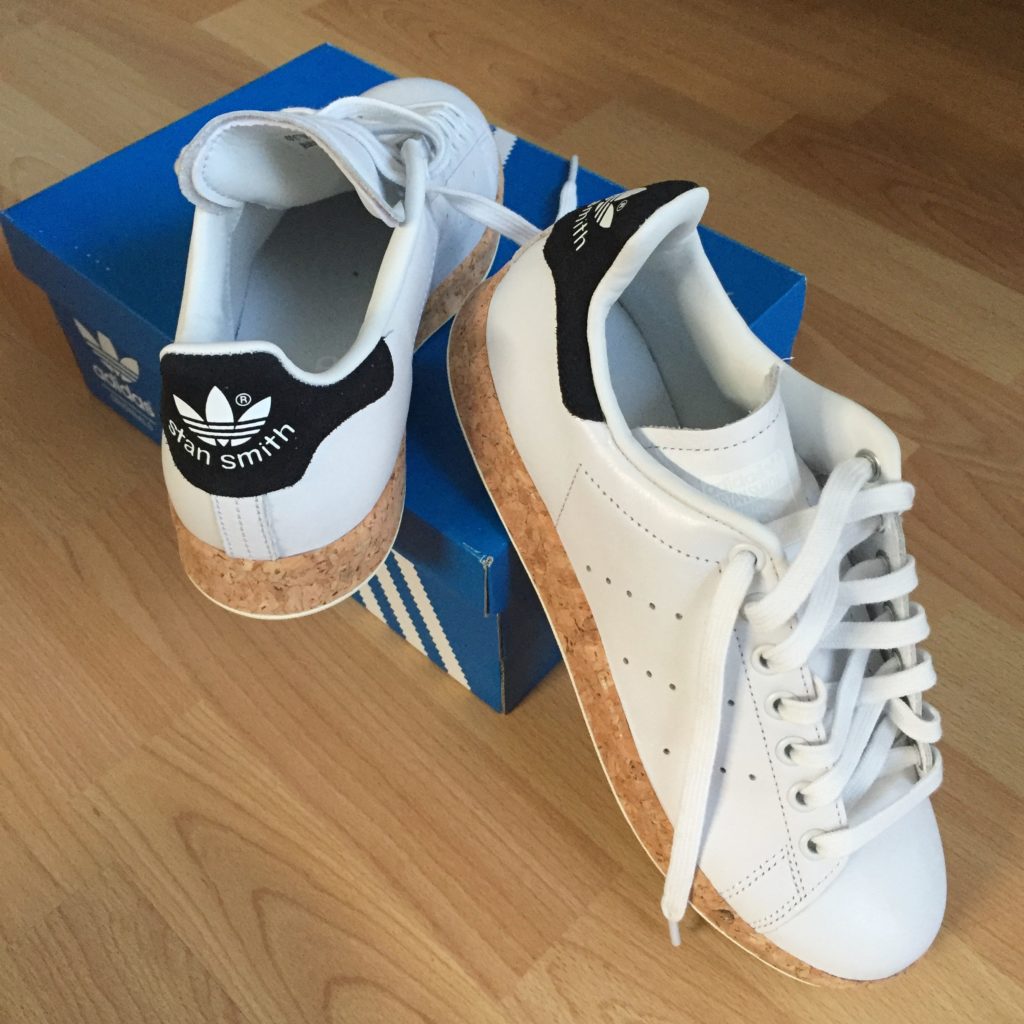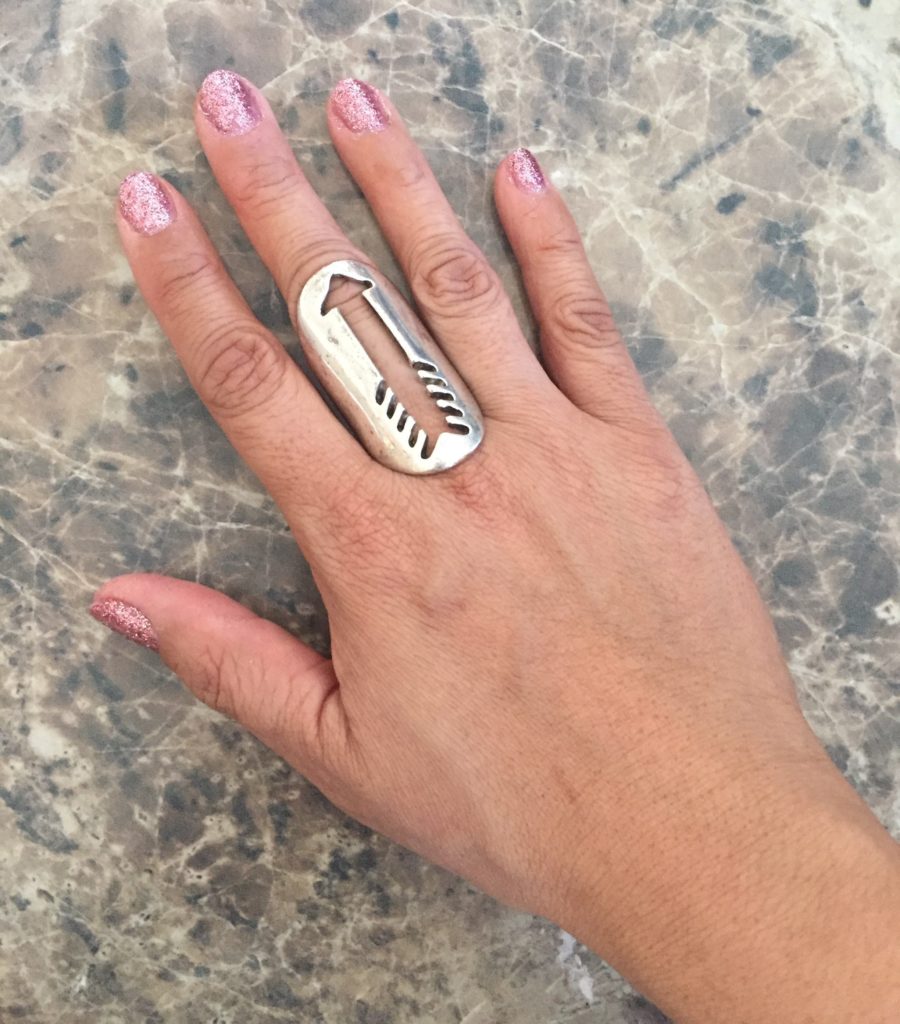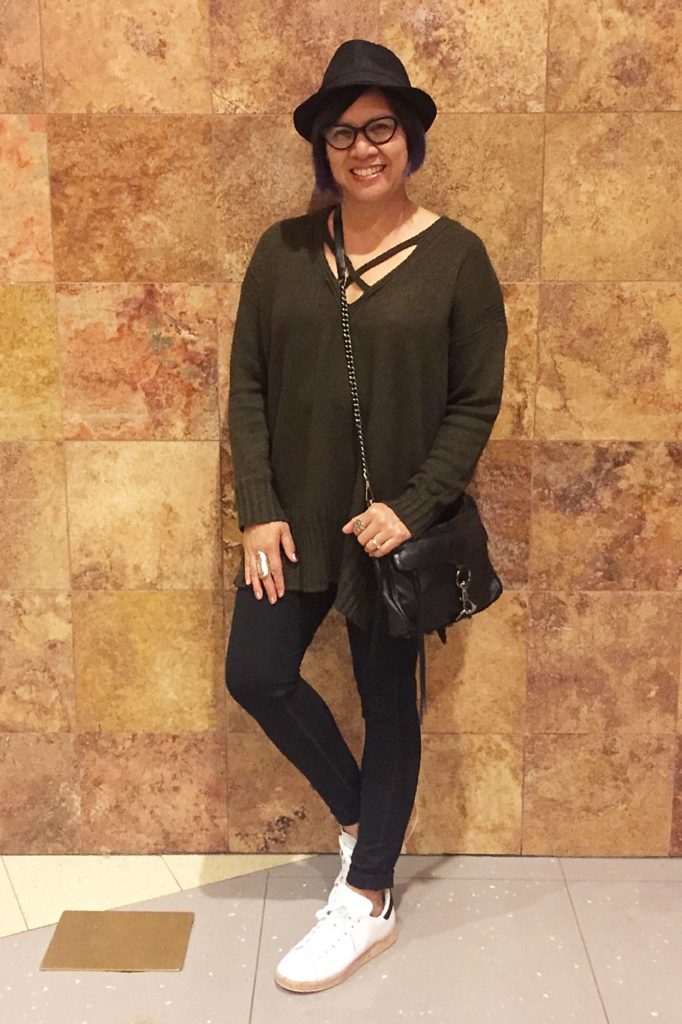 Outfit:  Lush sweater & ring (c/o) from Wysh Boutique (original post here); Girlfriend Collective leggings; Rebecca Minkoff purse; Stan Smith by Adidas with cork soles from Size.co.uk; Lookmatic glasses; Unknown brand fedora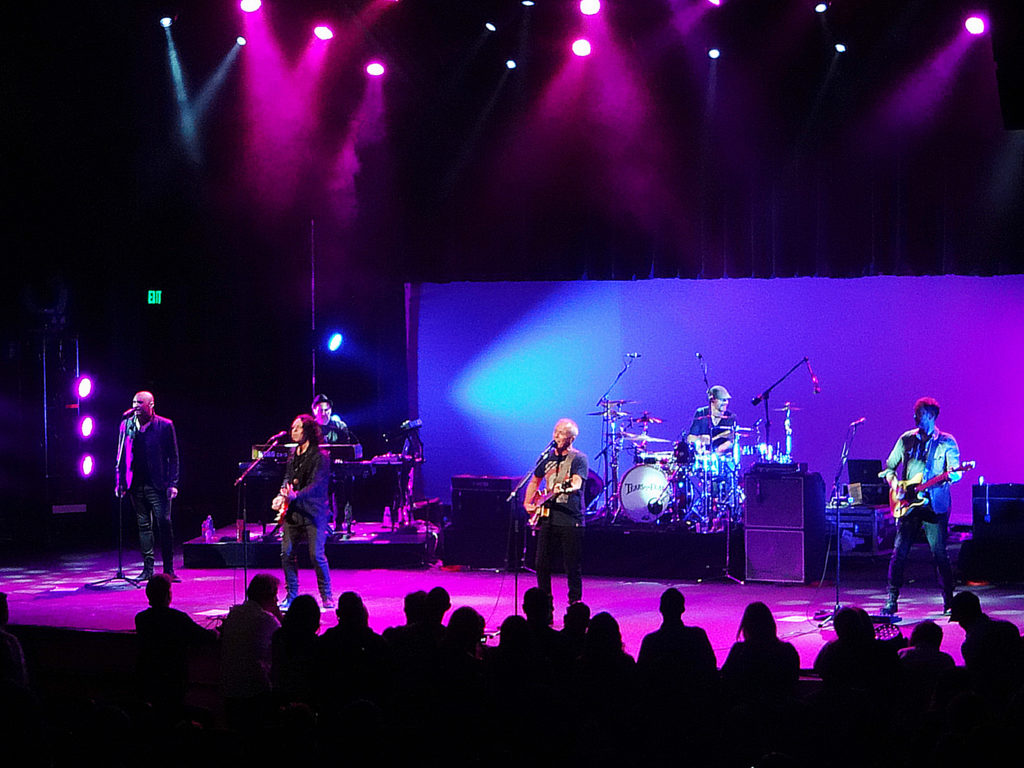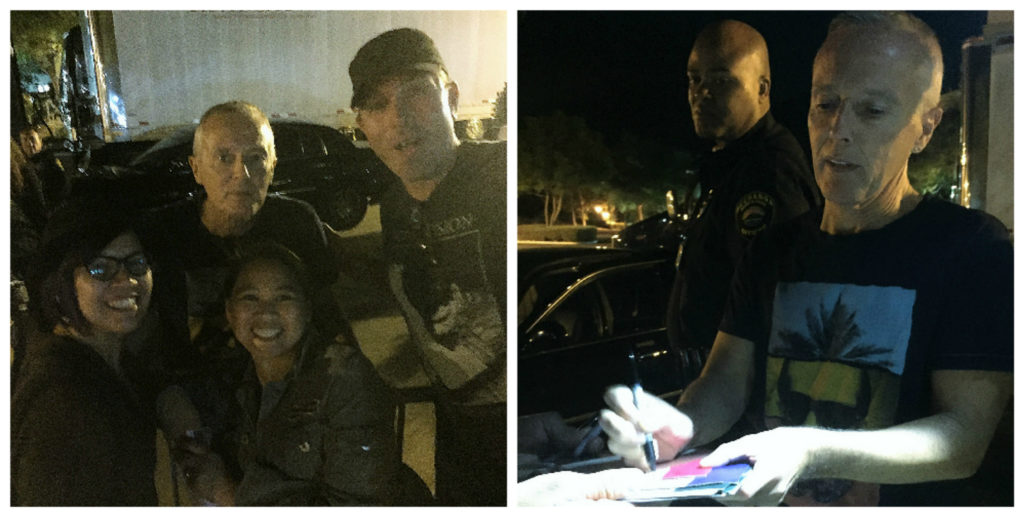 Yes, that would be me, my sister and Rob, all meeting Curt Smith after the show!  He autographed my records (below).  Unfortunately, we did not get that same chance with Roland Orzabal.  Maybe next time?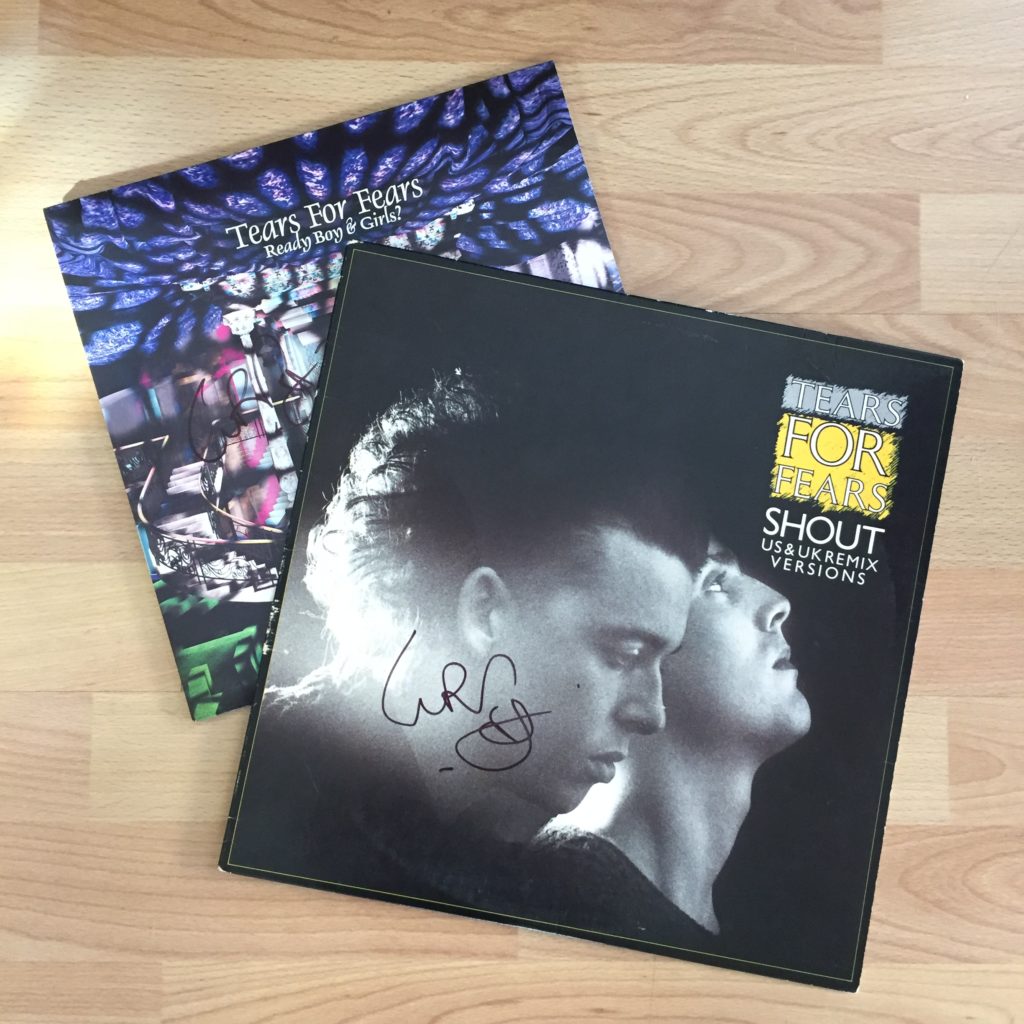 "Head Over Heels"
(Outfit photos by Rholnna Jiao.  All other photos & video by me.  Post title: Lyrics from "Sowing The Seeds of Love" by Tears for Fears)