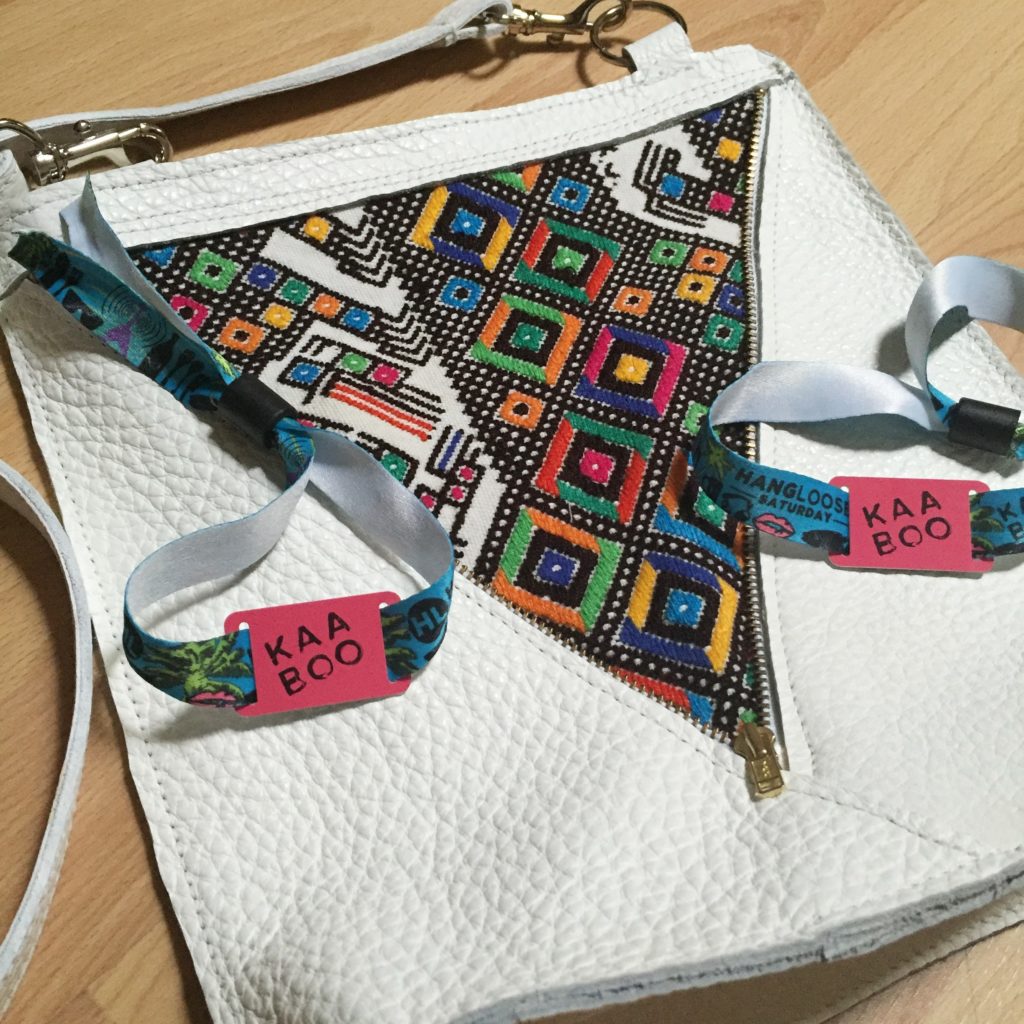 When I went to KAABOO, I wanted my outfit to be comfortable, easy, but still put together.  I decided on a simple black & white palette.  I wore my Stan Smith sneaks, although I was a bit apprehensive because it was an outdoor festival.  I was surprised at how well they held up, and even with the crowds, they didn't even catch a single stain (although someone did spill some beer on the right shoe, which wiped right off).  With the weather so unpredictable (like high temperatures in mid-September), I opted for shorts and a light long-sleeved shirt.
How amazing is my Sugarzuly cross-body purse?  It was absolutely perfect for a festival setting to hold my essentials, and it provided some color through the Huipil fabric.
Our Bags are made out of 100%  Huipil and Upcycle Huipil.  A "Huipil" is a cotton weaved fabric wore by the Maya women in my country and Central America . Many women today still wear this outfit as a tradition to their Maya descendant. As they have hand-woven their clothing on a back strap loom for centuries and pass along the tradition through the years. – Sugarzuly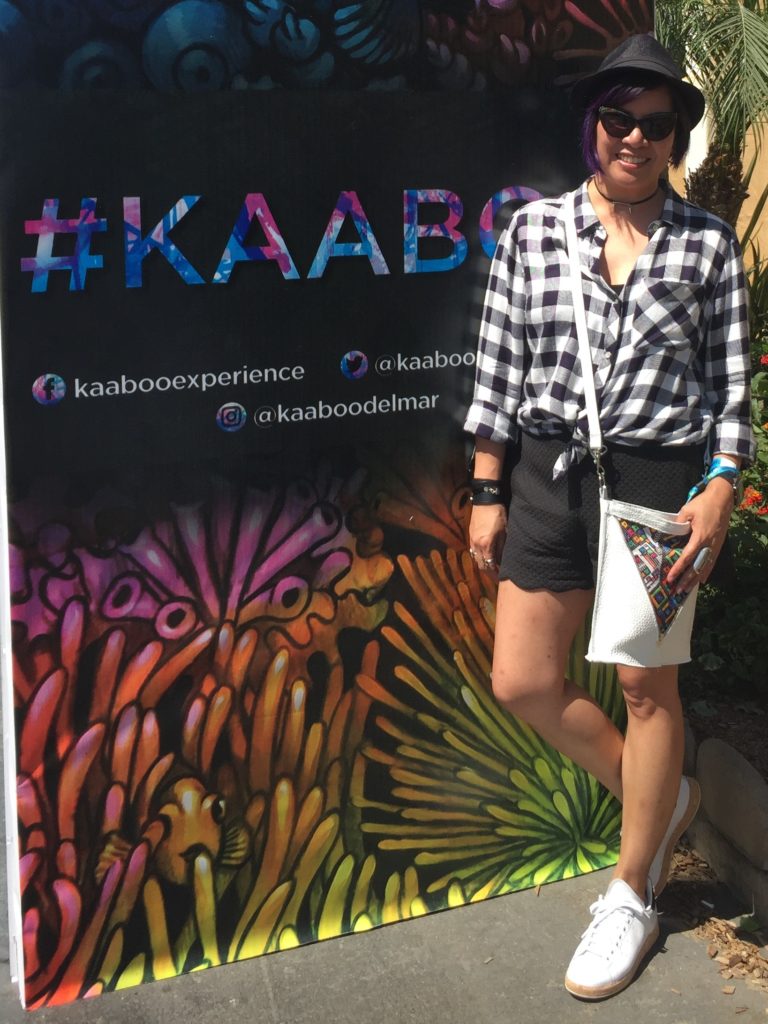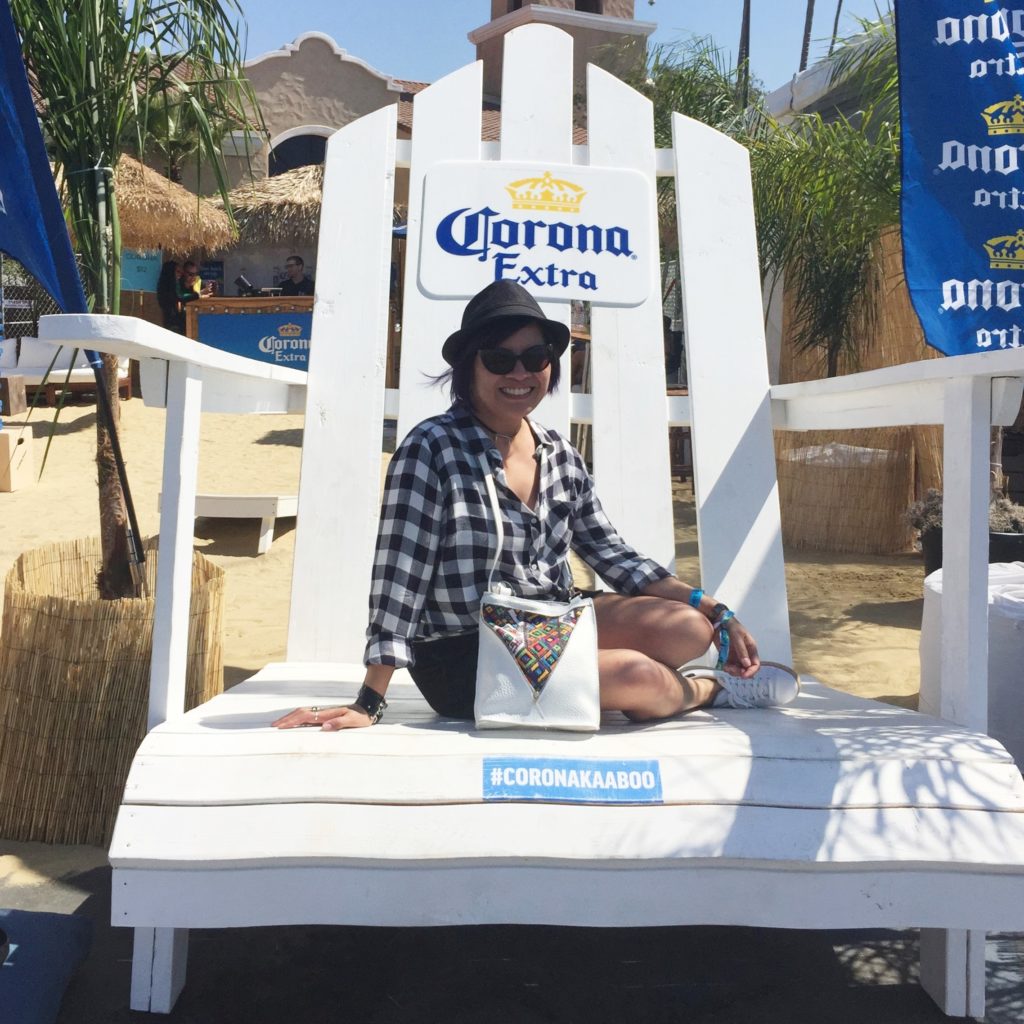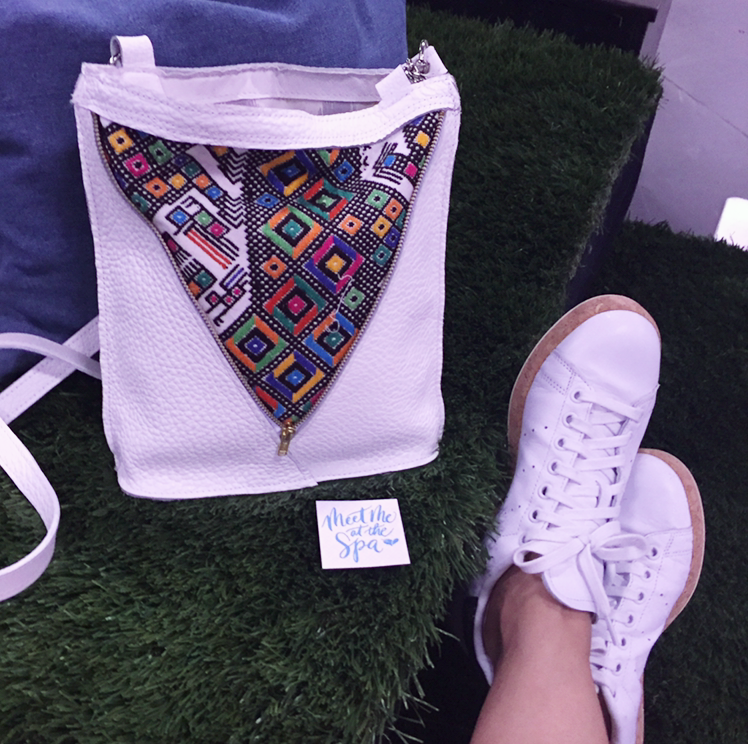 Outfit:  Downeast Basics shirt; Ann Taylor LOFT Scallop Jacquard Riviera Shorts; adidas Originals Stan Smith Luxe Cork shoes from Size.co.uk; Cross-body purse c/o Sugarzuly; Bonlook "Keiko" prescription sunglasses; unknown brand fedora & choker
FTC Disclosure:  I received product in exchange for a product review.  Although I did receive product, the opinions in this post are strictly my own.
(Photos 2 & 3 taken by Janice Gutana)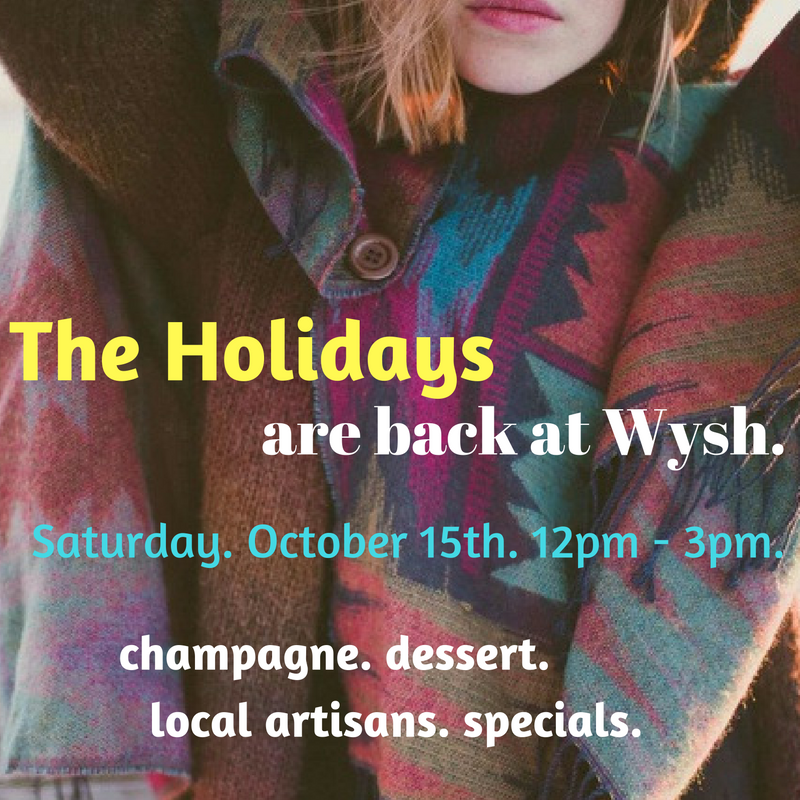 I was introduced to Sugarzuly at one of my favorite stores in Carlsbad, Wysh Boutique.  They are having a little in-store celebration tomorrow to ring in the Fall season!  Be sure to stop by because they have adorable clothing, jewelry, home decor and they carry a variety of Sugarzuly bags!
Wysh Boutique
300 Carlsbad Village Dr #117, Carlsbad CA 92008