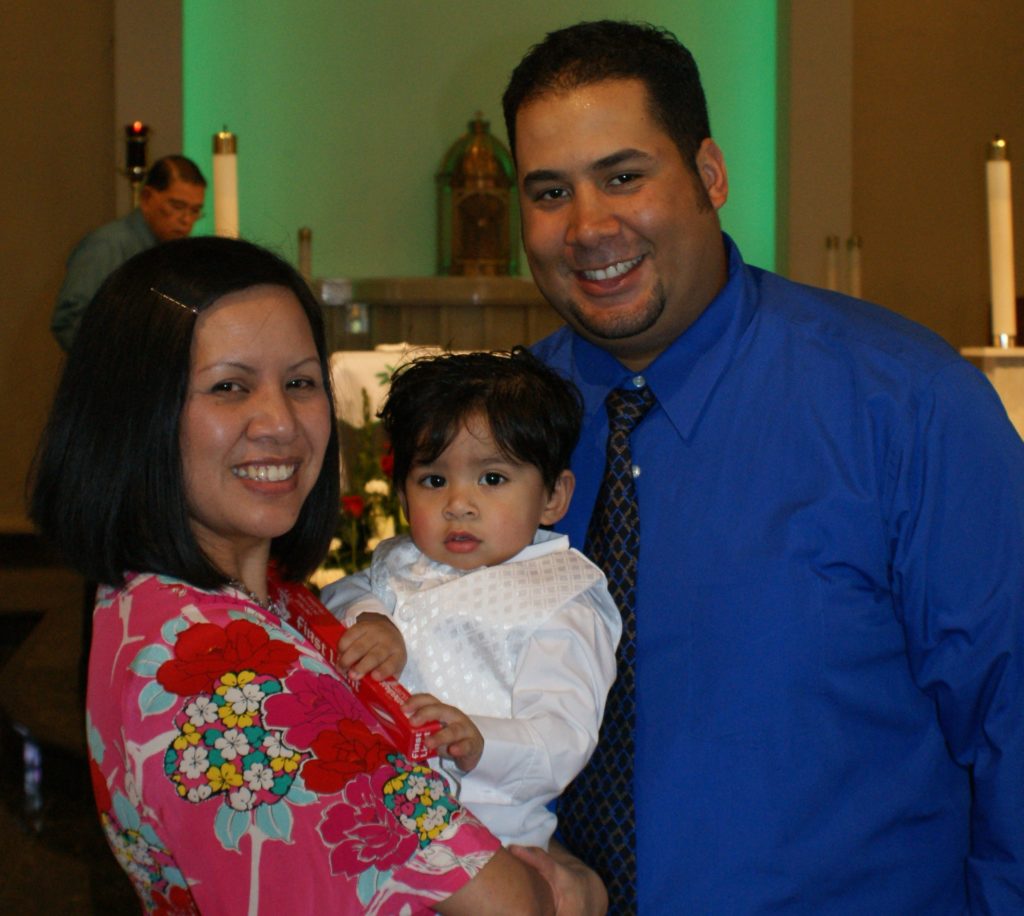 The very first Any Second Now blog was created back in 2004, after the passing of my father.   I felt that my friends may have needed a barometer of how I was feeling during the time following my father's death, one of the most traumatic events in my life to date.  I emailed many of my closest friends to let them know I began a blog.
This is Any Second Now Version 1 as it was on Blogger.  A link also appears in my Blogroll.
The first version started to morph into something other than what was intended.  If you take a look at the first one, it started off very thoughtful and sad, followed by confusion and anger.  Afterwards, I started to change writing styles, especially after reading the Bridget Jones books and seeing the movies.  I blogged less and less because I lost my sense of direction.  I stopped writing in it in 2006.
Since then, I met and married the love of my life, and we now have a beautiful son (born February 27, 2009).  I'm so thankful for all of the blessings I have in my life and I reflect frequently on how I wish my father could see both of his grandchildren (my sister since also had her daughter).
A friend of mine turned me onto Cupcakes and Cashmere, by Emily Schuman.  What a wonderful blog and just the right spark to get me to start writing again.  I even sent her a note to thank her for the inspiration and to congratulate her on a wonderful blog.  She wrote back immediately with a the same earnestness present in her writing:  "I think it's great that you've resumed blogging as I find it's a selfless thing we can do for ourselves that has a tremendous outcome."
Any Second Now Version 2 is much simpler…just about the events and happenings in my life with my friends and family.  I am a classically trained pianist, budding writer and photographer with a visual arts (film and media emphasis) degree from UCSD.  Additionally, I have 10 years of post-graduate experience in the entertainment industry in television and cinema (IMDB listing).   I'm always looking at utilizing my creative background in every aspect of my life, so this blog really helps showcase my love for music, fashion and the arts.
I also want to show that it's ok for mom's to have a full personal life in addition to their family life.  That it's completely ok to still be fashionable and current while caring for your family.  Finally, I want to show that creativity and artistry, along with leisure and fun can all fit if you just take time to do it.  It's never a selfish thing to still want to look and feel great because as a mother and wife, you should!
I hope you enjoy it, and thanks for stopping by.
xoxo
Cyrillynn