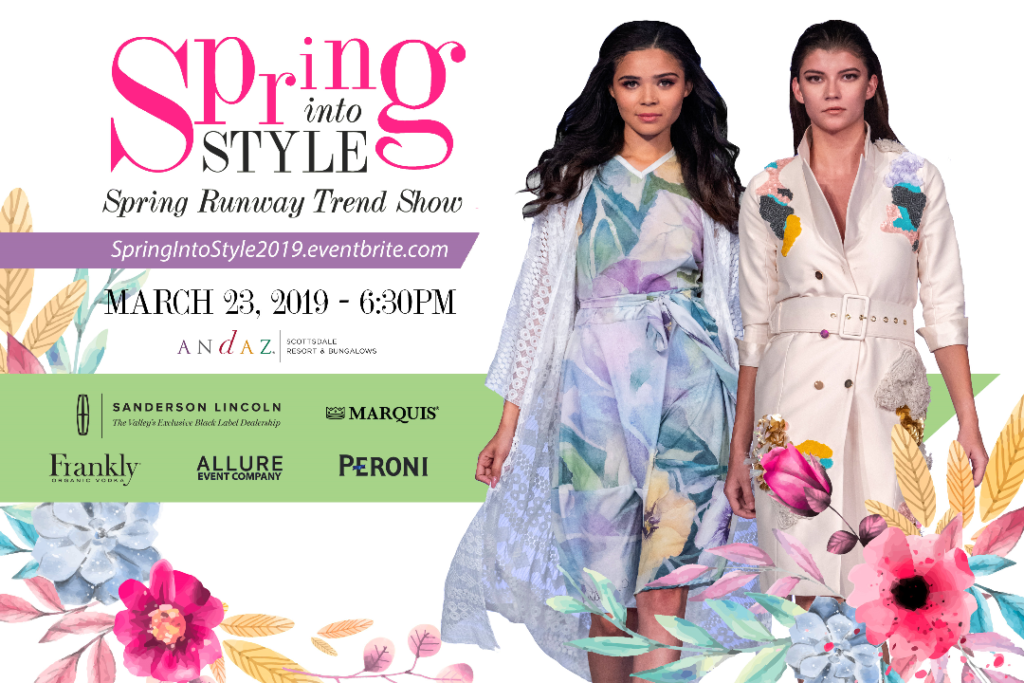 This Saturday is Phoenix Fashion Week's "Spring into Style" event, showcasing six top Arizona stylists with six runway shows, and one stylist will win "Stylist of the Year". There will also be pop-up shops, beauty product samples, sips and treats. I'll be there as well, with fellow San Diego Style Blogger, Susan of Styles Revealed, who recently moved to Chandler! Tickets can still be purchased at www.SpringIntoStyle2019.eventbrite.com, and range from $50 to $125.
Featured stylists include:
• Ashley Paige – 80's Fashion
• Beth Yohanny – White on White
• Braden Conwell – Utility
• Candace Carter – Monochrome
• Jazmine Nash – All Doll'd Up
• Timothy Boado – Men's Box Suits

In the meantime, here are some pictures from last year's Phoenix Fashion Week 2018 runway shows, including what I wore each night. Cheers!