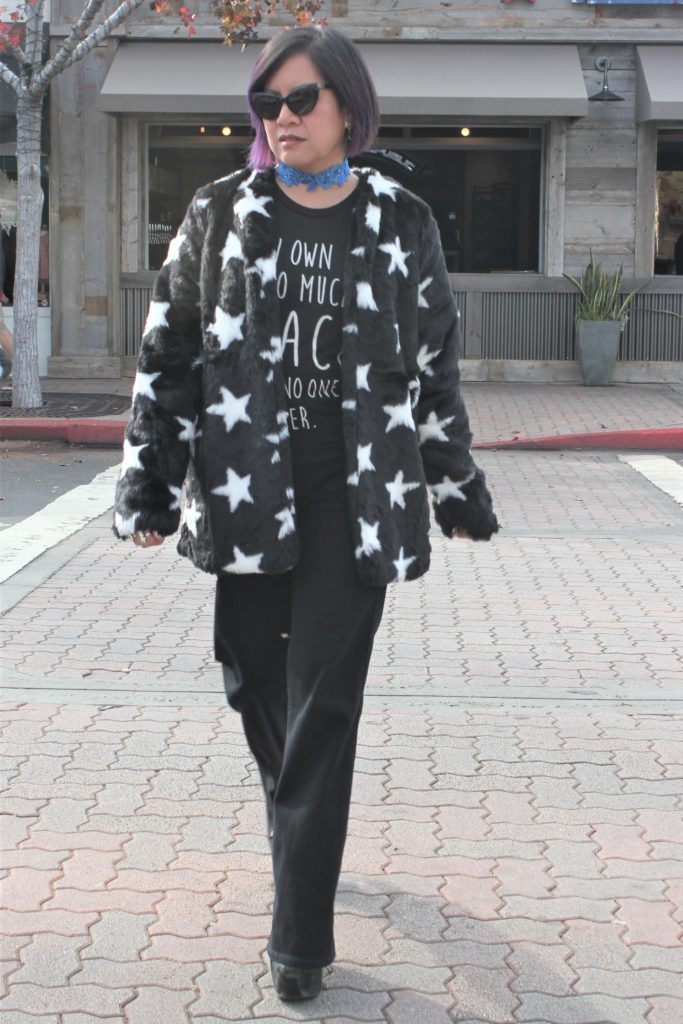 Once in awhile, there is that outfit that makes you walk with a little more confidence, or is it a little more attitude?  Either way, this RENAMED jacket does it for me.  If one is going to wear a faux fur jacket covered in stars, then you've got to walk with a bit more swagger, like David Bowie or Lady Gaga.  I also agree very much with my Social Decay t-shirt: I have never ever said I own too much black clothing.  Since this outfit is quite monochromatic, I gave it a pop of color with this fantastic choker by GFASH.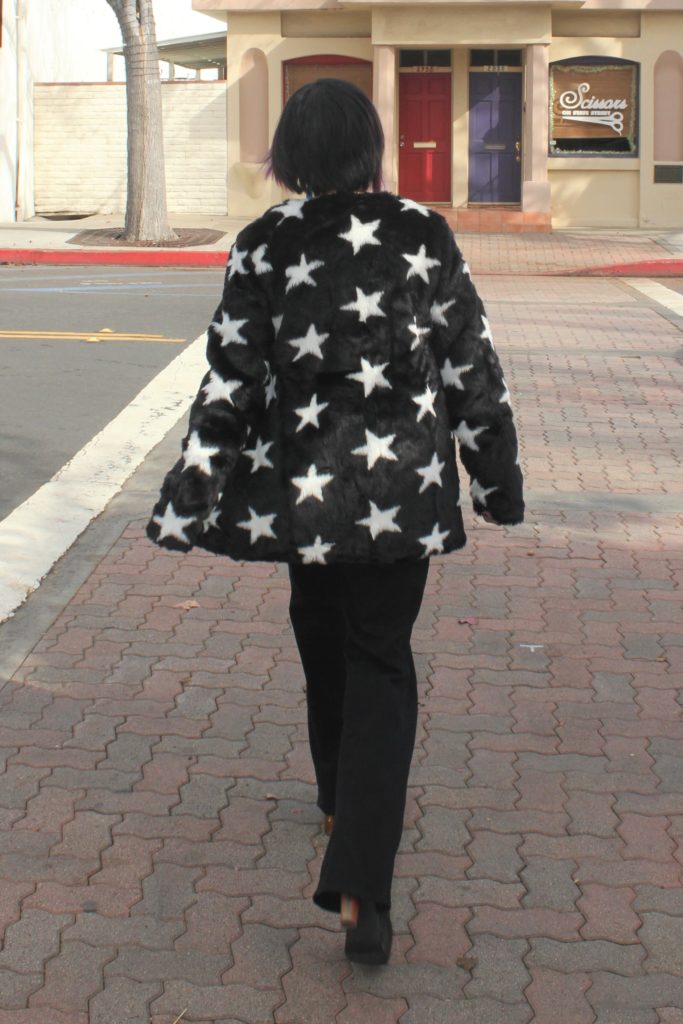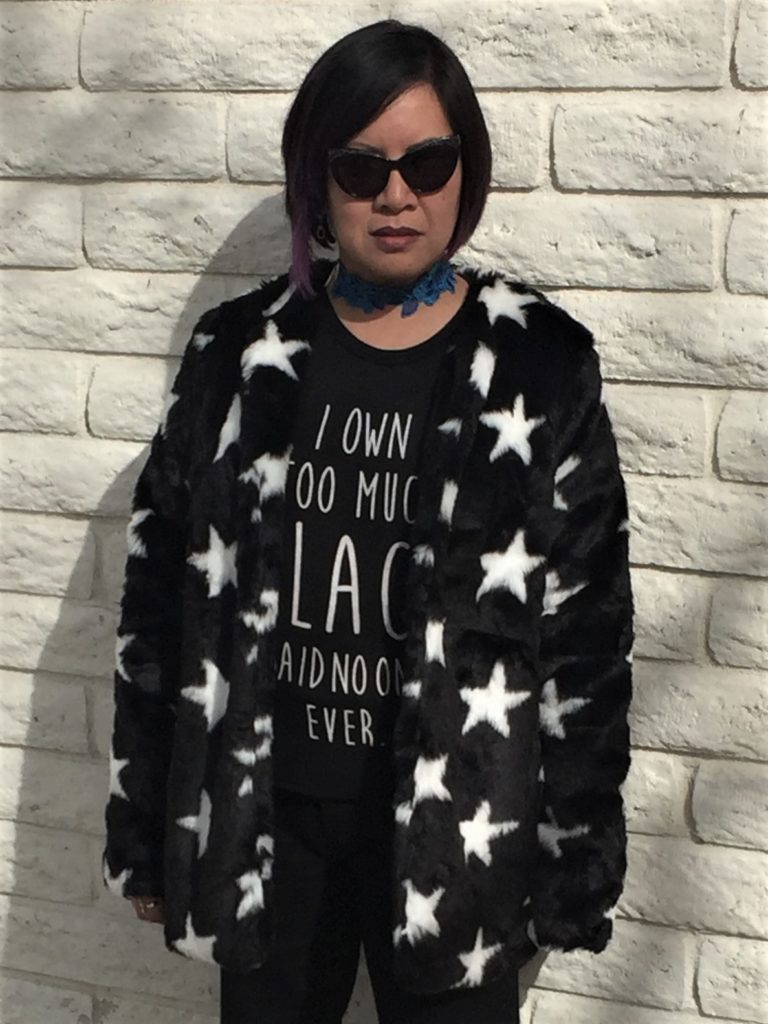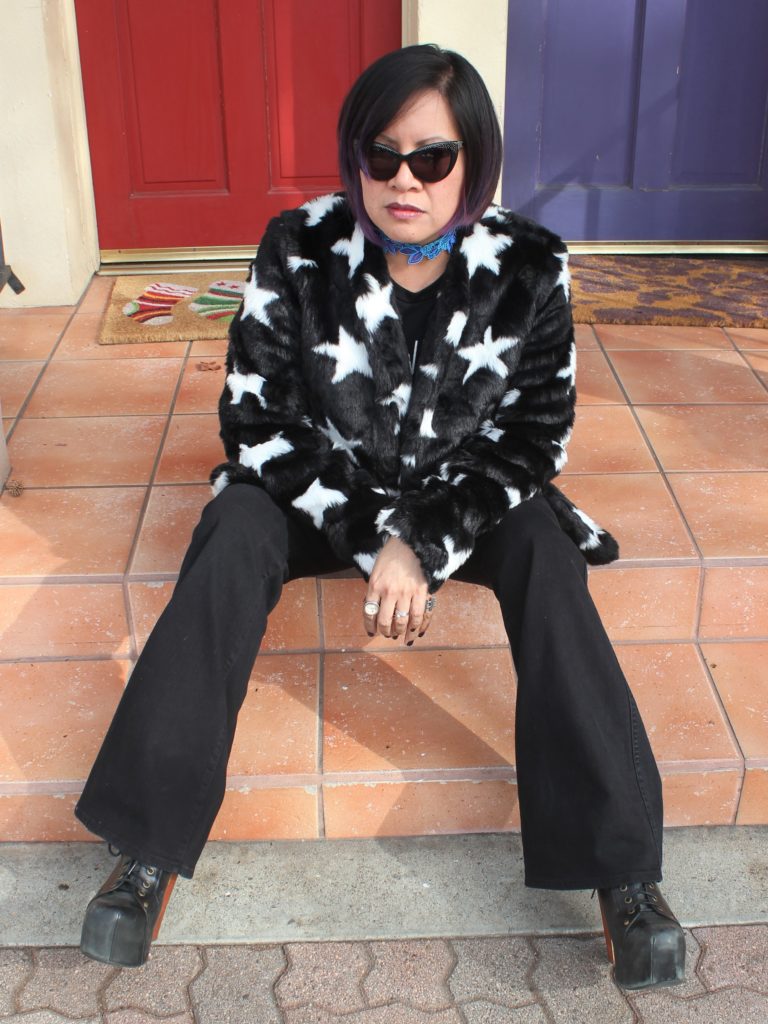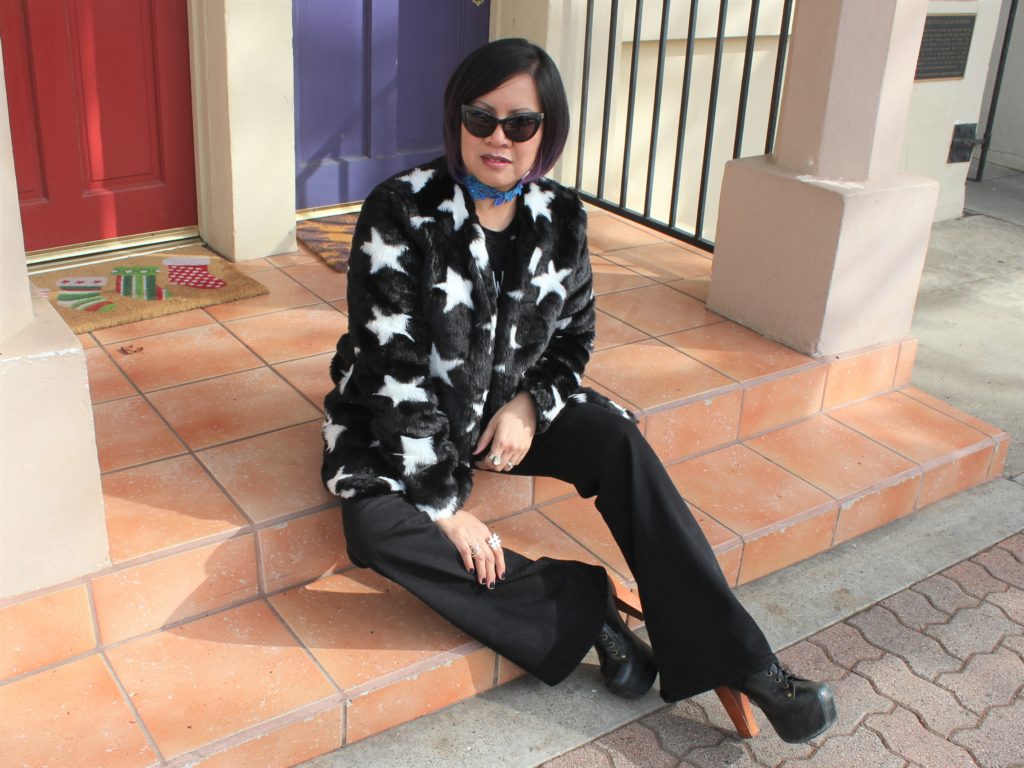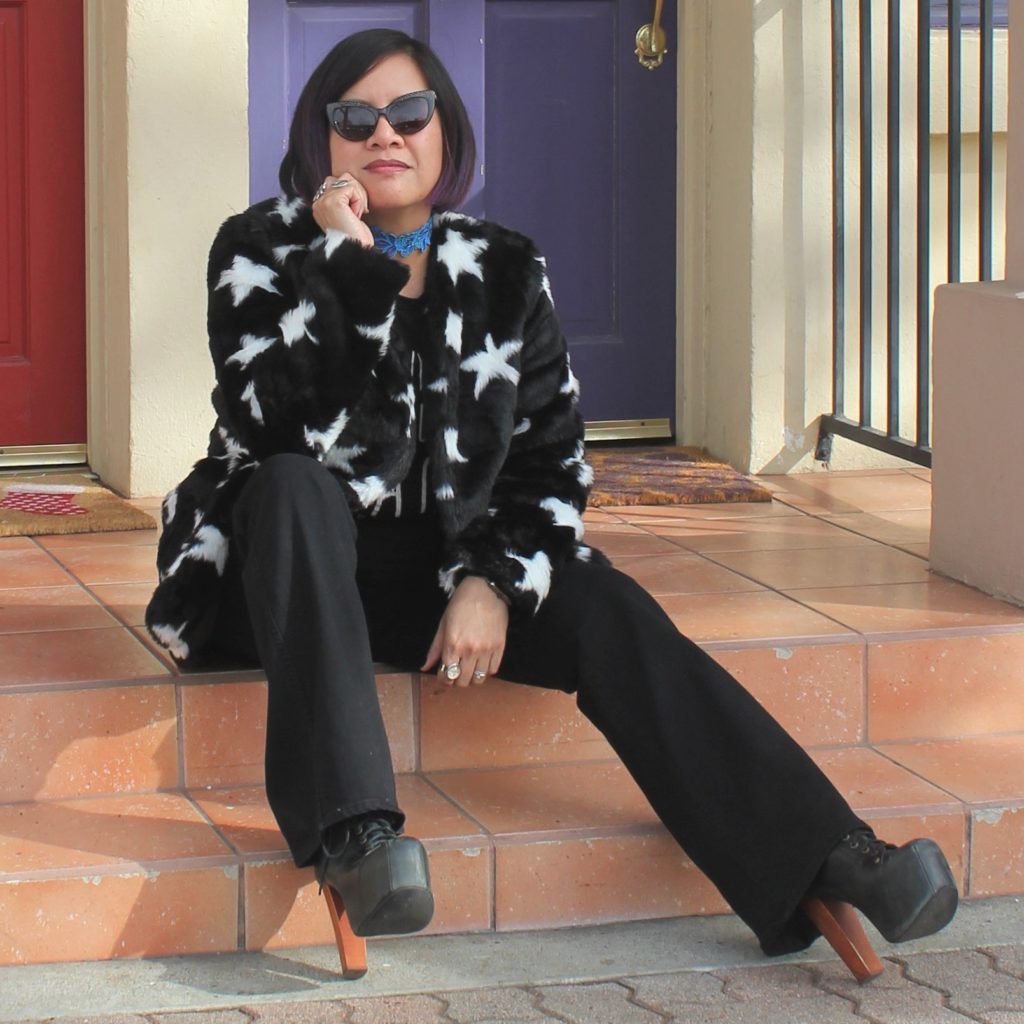 Outfit:  Faux fur jacket by RENAMED & t-shirt by Social Decay from The Beat Clothing; Flared jeans by Madewell (old); Distressed "Lita" platforms by Jeffrey Campbell; Choker c/o GFASH; "Keiko" prescription sunglasses in Roxy Noir by BonLook; @ and # rings by Wendy Brandes; Vintage London Map ring by Suki Bijoux; Unknown brand handcuff earrings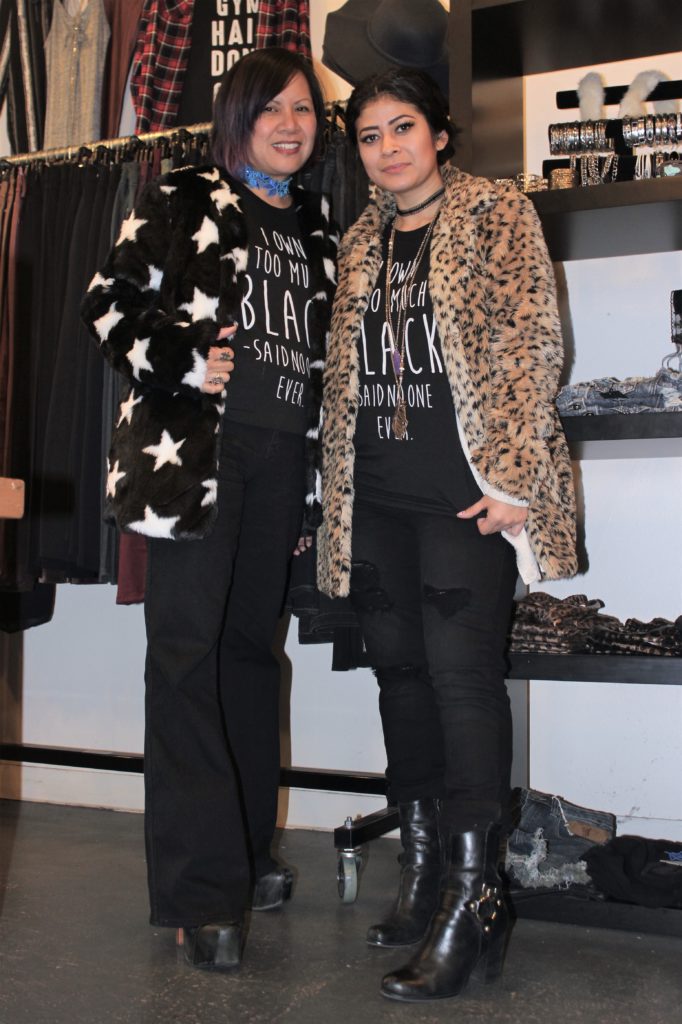 With Astrid, stylist at The Beat Clothing. We seriously did not plan on wearing practically the same thing (all black in our Social Decay t-shirts with furry jackets).  But, I guess great fashionable minds think alike!
(All photos by Rholnna Jiao. Post title from the song by George Michael.)