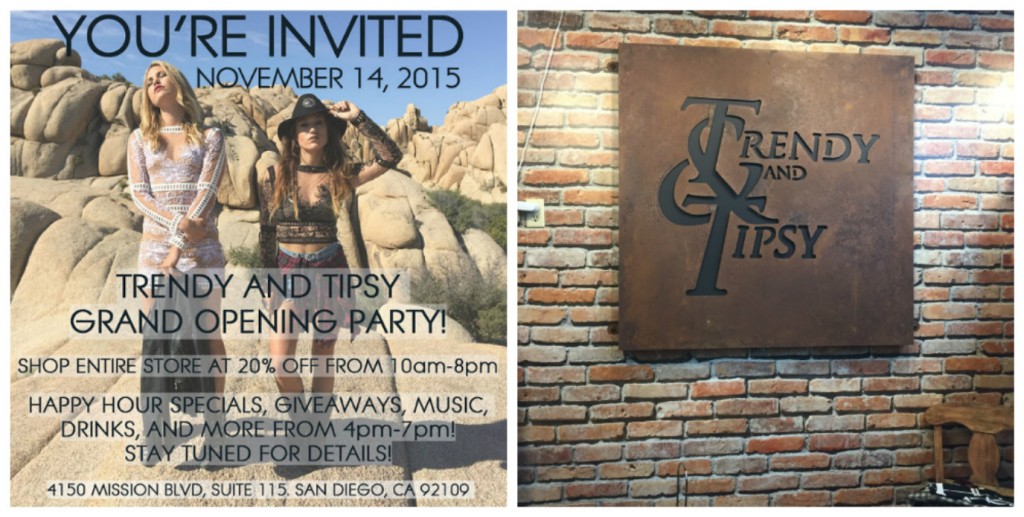 I first learned about Trendy And Tipsy at the DaisyMae PR #Popshop & Industry Party earlier this year (post here), and I immediately loved their mix of current Boho Chic trends with various types of vintage clothing.  I was invited last month to their storefront grand opening in Pacific Beach, and got to hang out with a couple of my fellow San Diego Style Bloggers.  The best part of the night (other than the shopping):  I won a raffle prize, which included a $25 gift certificate!  Below is a pictorial recap of the event. Have a great weekend, cheers!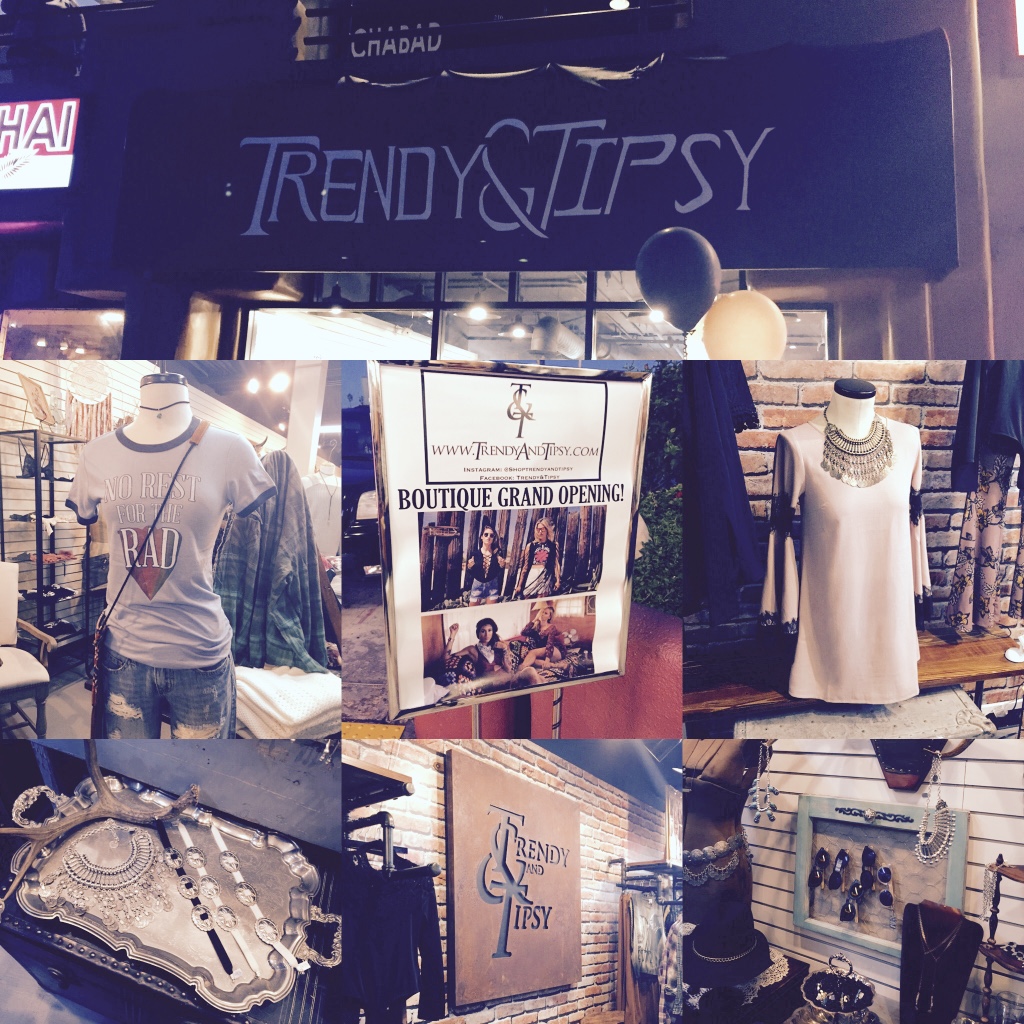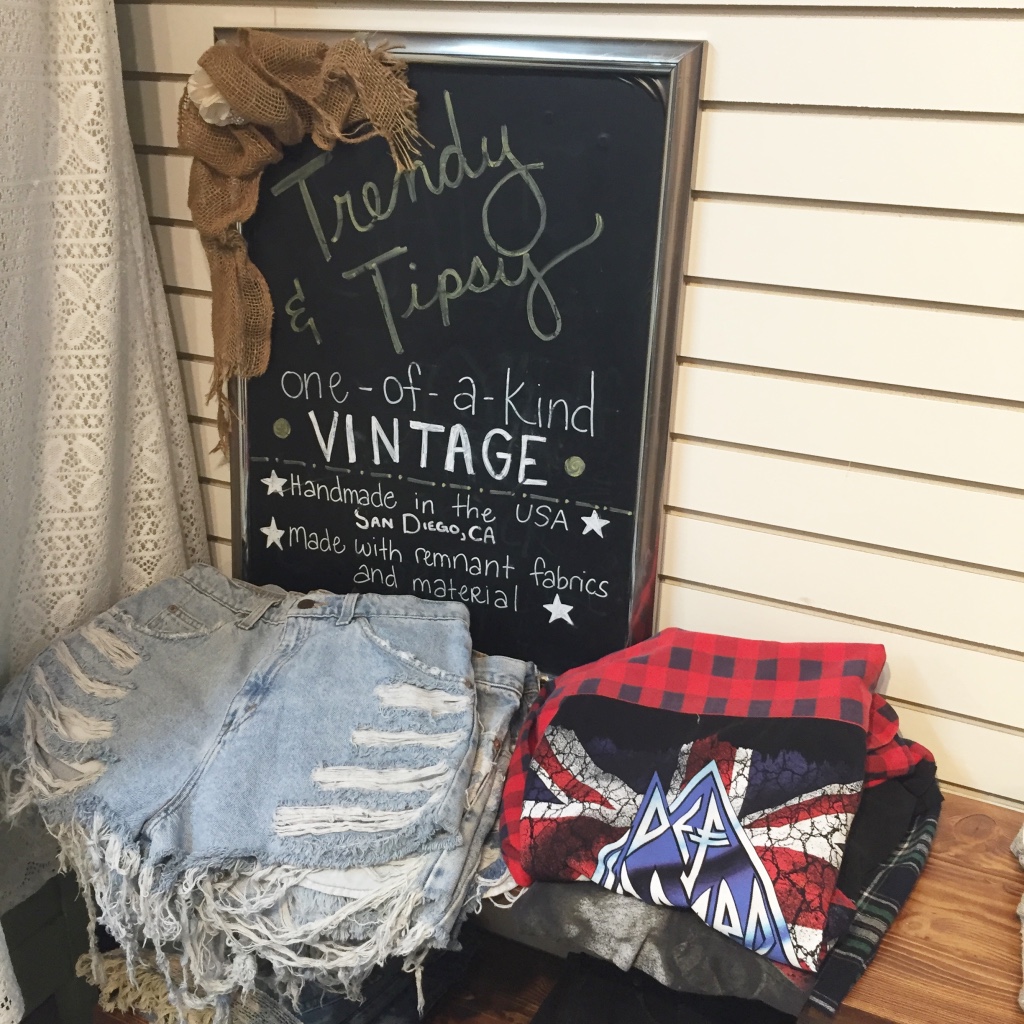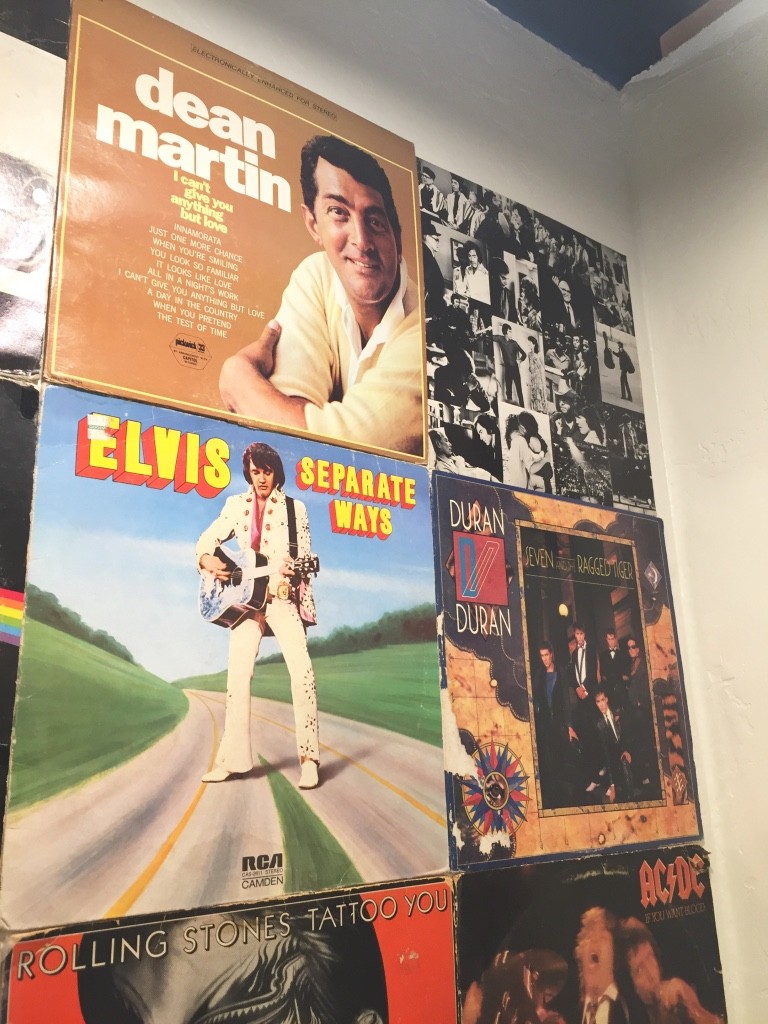 Look, Duran Duran was in my dressing room!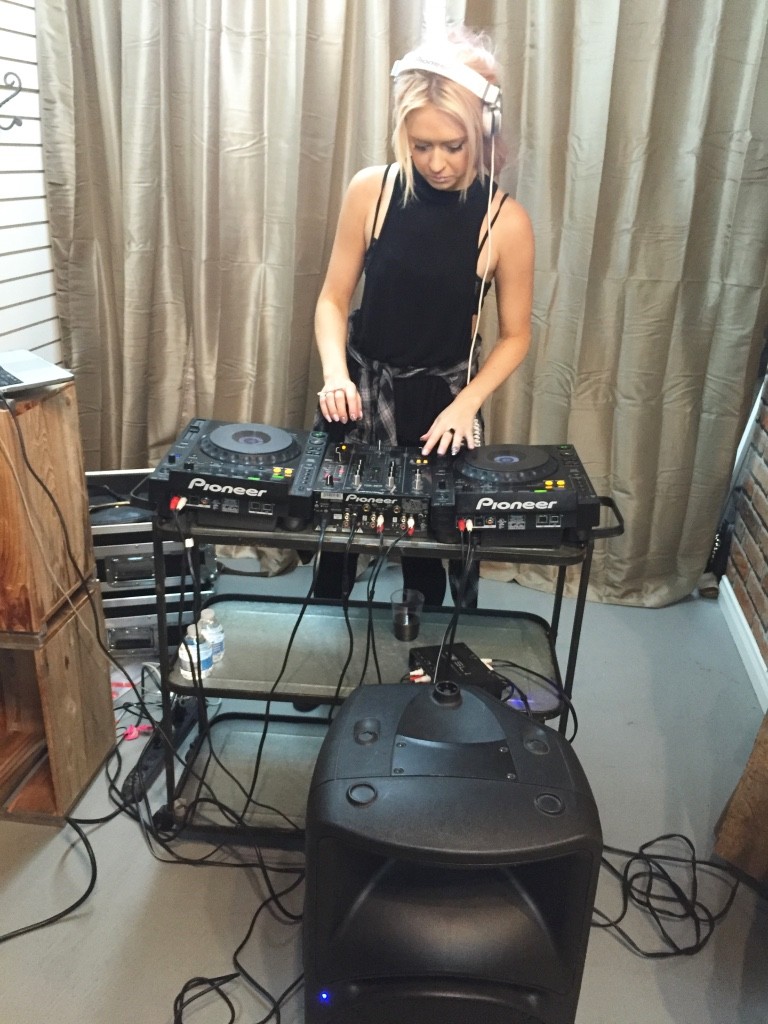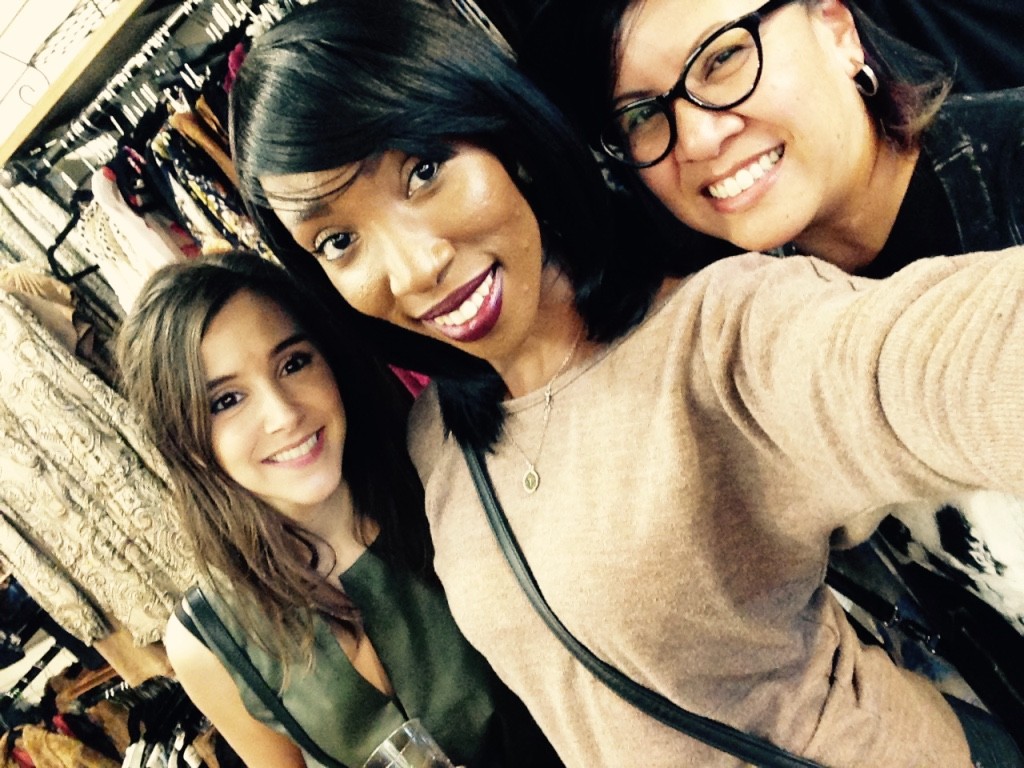 So lovely to see Kali of In Spades and Tiffany of Glitz and Glam by Tiff!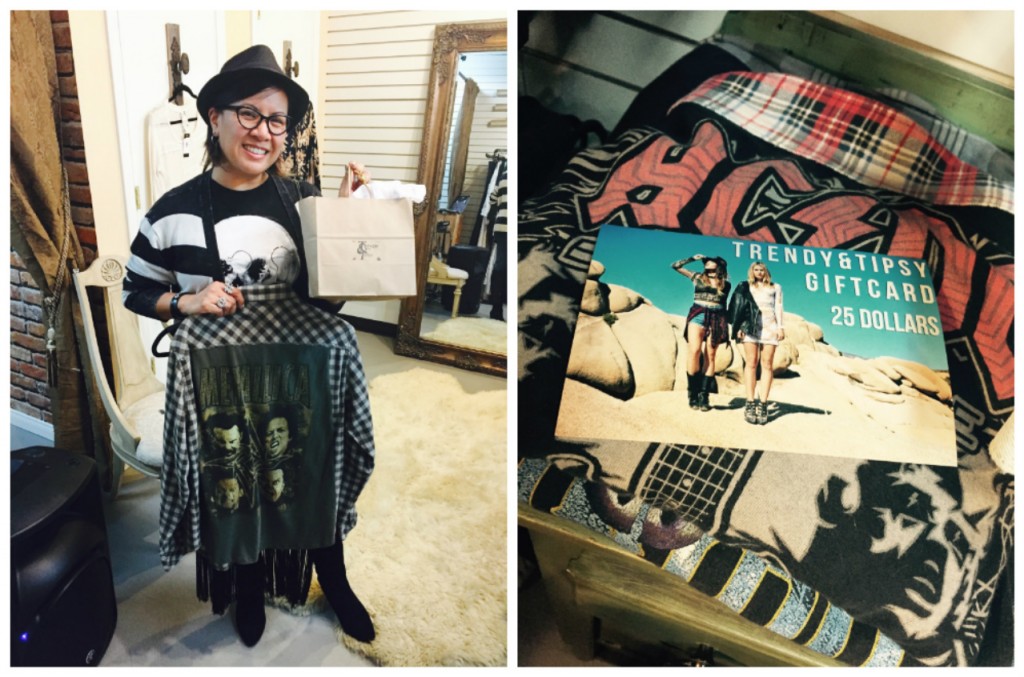 Can you believe I won?  I bought that Metallica rock t-shirt/vintage flannel, along with another shirt with my gift card, AND received an extra 20% off for the grand opening)!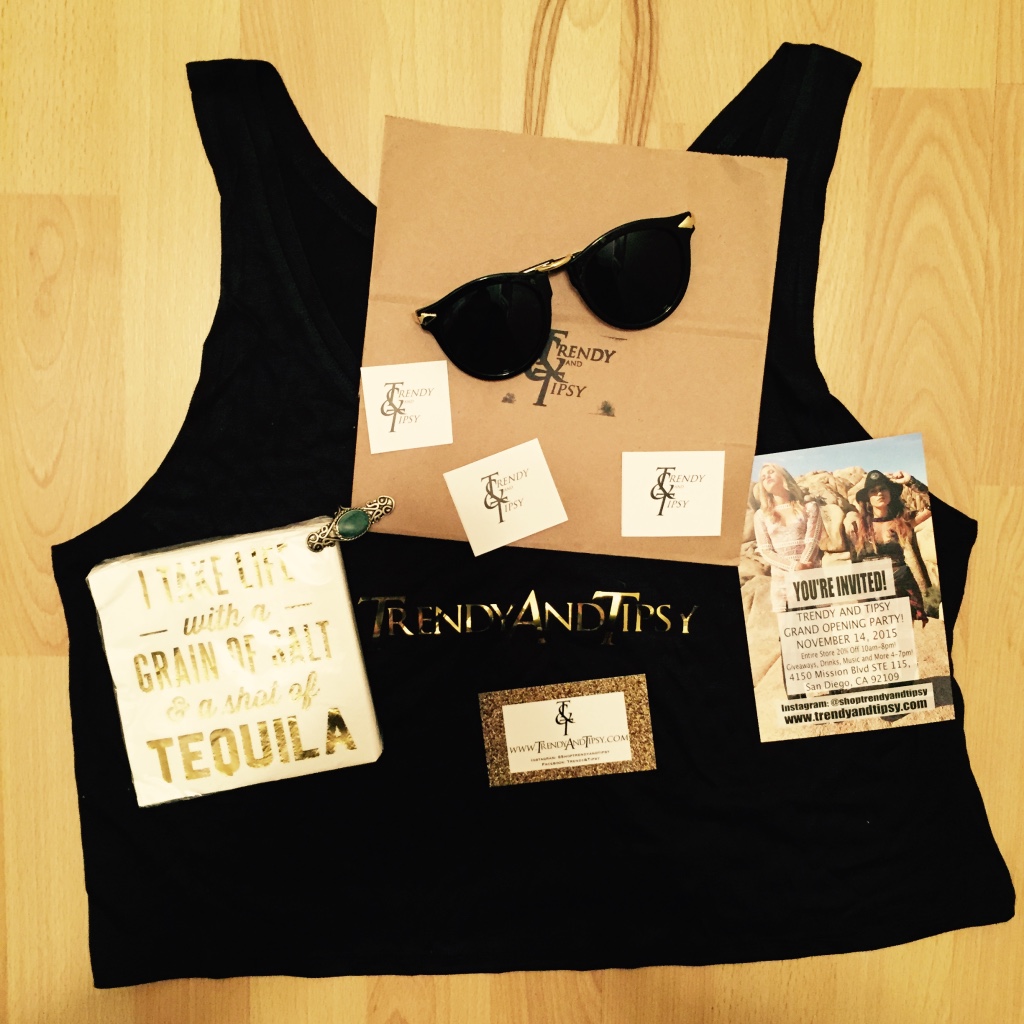 The goodie bag I won along with the gift certificate from the raffle.  It's always fun to win!