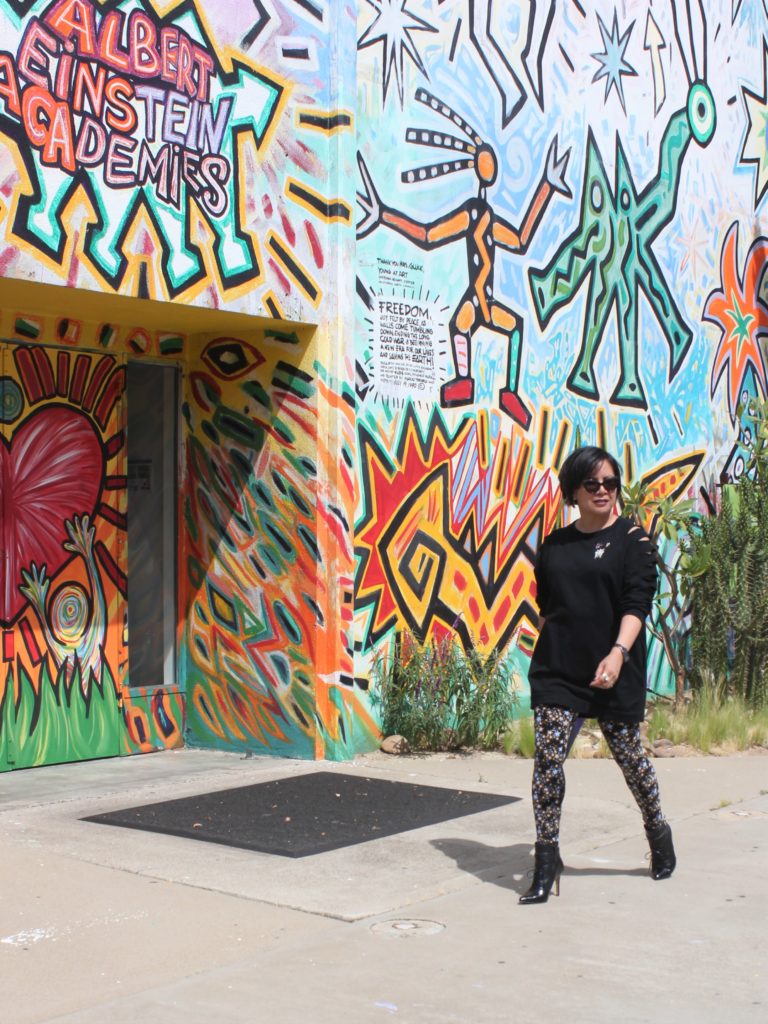 My friends, family and co-workers often comment on my style, saying that I'm daring and different, which I really take as a compliment.  There isn't much I won't wear, but whatever it is that I'm trying out for the first time has to fit my edgy style.  I'm no stranger to solid leggings, denim "jeggings" or printed jeans (see posts here, here and here), but I haven't worn any kind of brightly patterned leggings since the bold floral ones I wore in high school.  I think I feared that a printed legging was too "revealing" because although they were technically pants, they were very form-fitting and felt like tights that should be worn under a long knee-length tunic or dress.  Leggings just hug everything, and maybe they weren't supposed to be worn by a 40-something-year-old like me and should be left to those leggy supermodels!  Black leggings are easy to wear because they are, you know: black.  But printed leggings were a bit of a conundrum for me because I wasn't entirely sure if I loved them enough to wear them outside of a yoga class or at-home-lounge-wear.  The athleisure trend is growing more and more in popularity, so integrating leggings into one's wardrobe has become part of the norm.  After promoting Elastic Wonder's newest venture (blog post here), and being inspired by the "Try-Day Friday" initiative from plus size clothing company Dia&Co, I thought I'd finally put up this outfit post.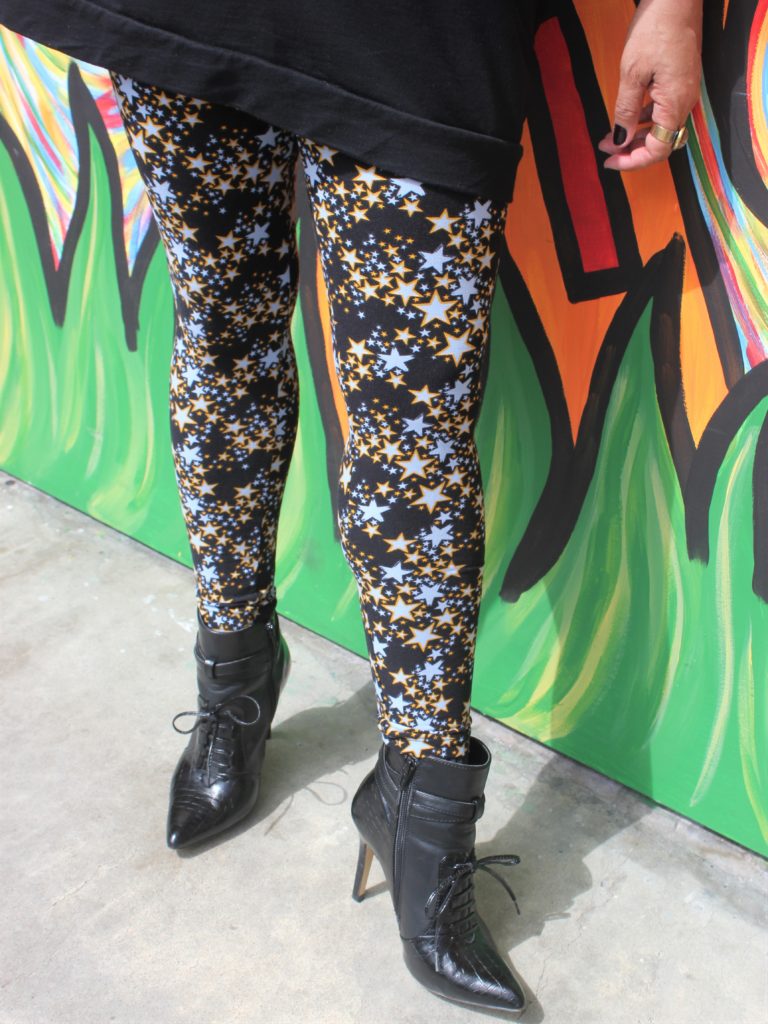 I worked on this outfit post with my sister months ago, when one of my friends asked me to try LulaRoe leggings because she was one of their "Retailers" at the time.  I decided to finally figure out what all the hype was about because so many of my friends were telling me how soft they were and that the prints were fun.  Being the kind of fashion blogger that I am, I just couldn't picture myself in kinds of whimsical prints that were available through the collection she presented in her online trunk show.  After viewing many-a-legging later, I finally found a pair that I felt I could style: star printed leggings.
Truth be told, the LulaRoe leggings are very soft and the elastic is comfortable on the waist.  Really, I chose these leggings not only for the star print, but because there were only three distinct colors: silver, yellow and black.  I know that the attraction to these leggings are that their prints are unique and bold, but I would rather wear leggings in a variety of bright solid colors, or a simple bold houndstooth or checker print.
I'd like to say a special thanks to Dia&Co for the inspiration to finally have a reason to share these pictures, not only because we should all dare to try something new, but because I really loved the location my sister and I picked to do this photo shoot: Albert Einstein Academics in South Park.  Let me know if there are any fashion fears you are willing to face and try out on a "Try-Day Friday" in the comments below. Cheers and have a great weekend!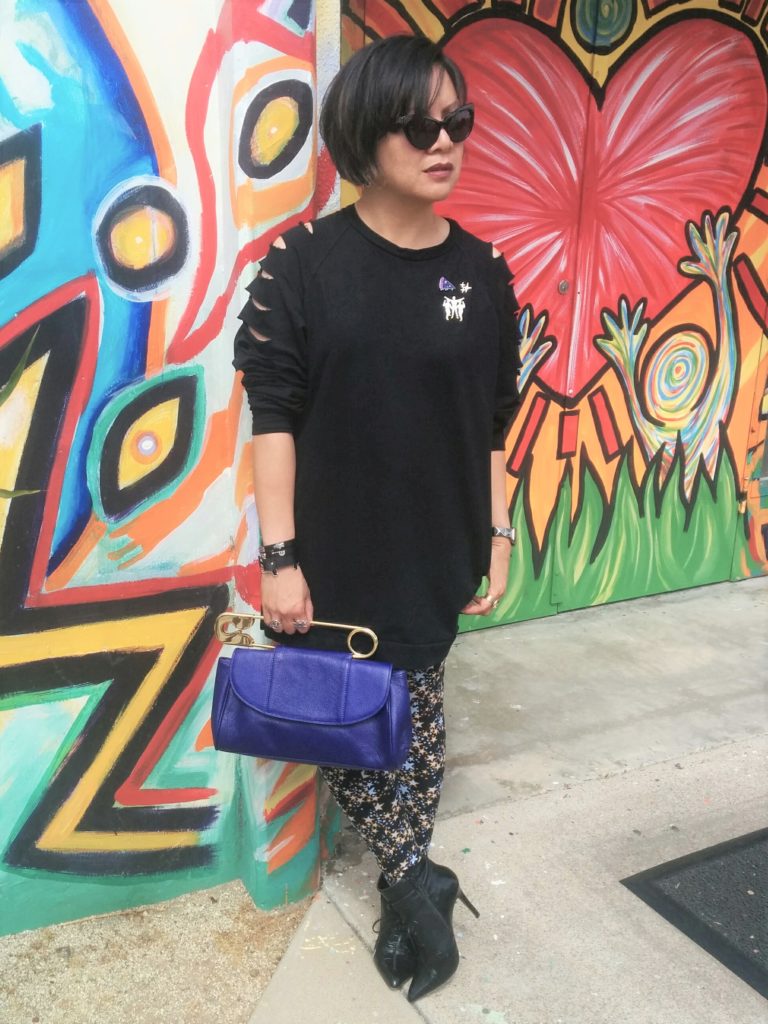 Outfit:  Forever 21 sweatshirt; LulaRoe leggings; Bodhi "Safety Pin" purse; Altuzurra for Target ankle boots; BonLook "Keiko" sunglasses; Leather wrap Depeche Mode bracelet by Little Treasures by Mir; rings by Wendy Brandes; Earrings c/o Kendra Scott (here); Karl Lagerfeld Watch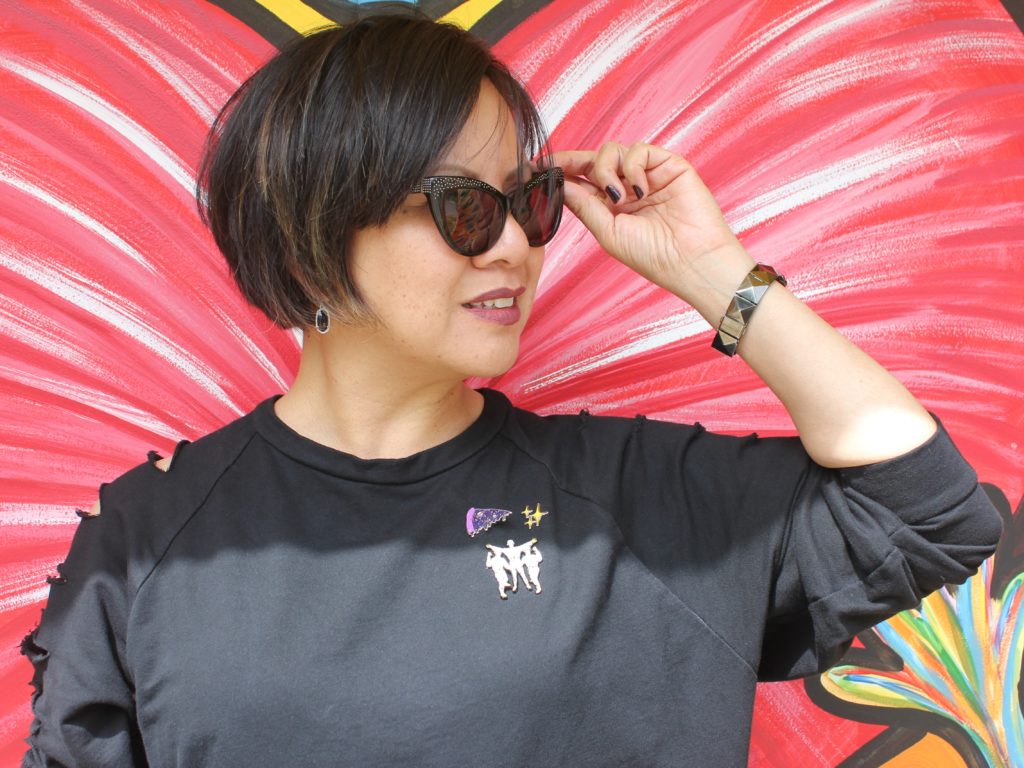 Pins by EmeraldSora, EmojiPins (purchased from Bobby Pins Co) and PSA PRESS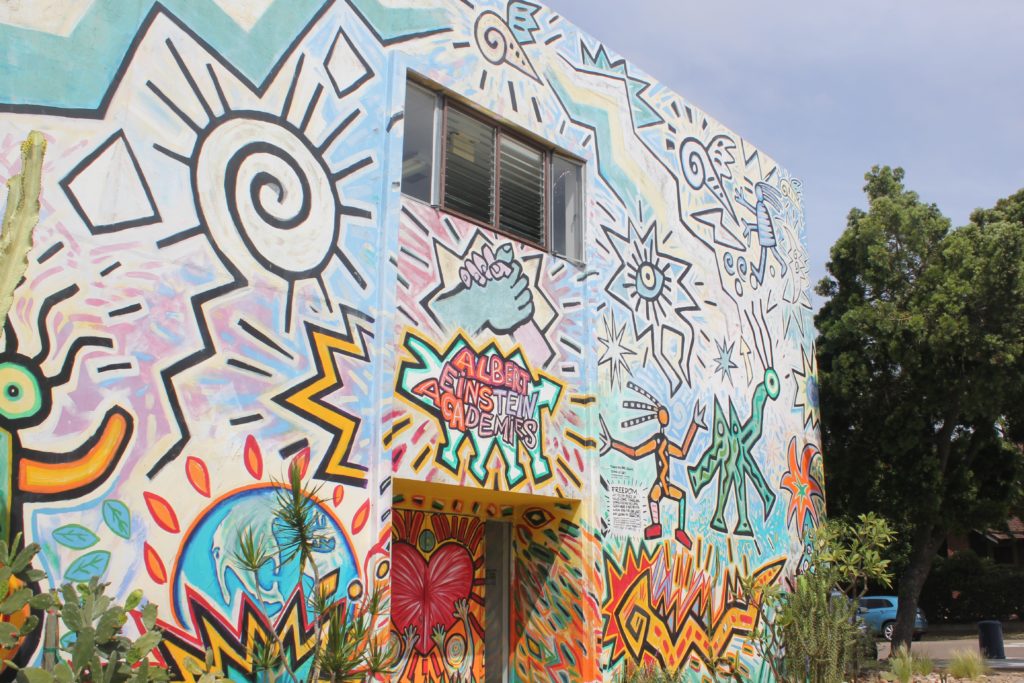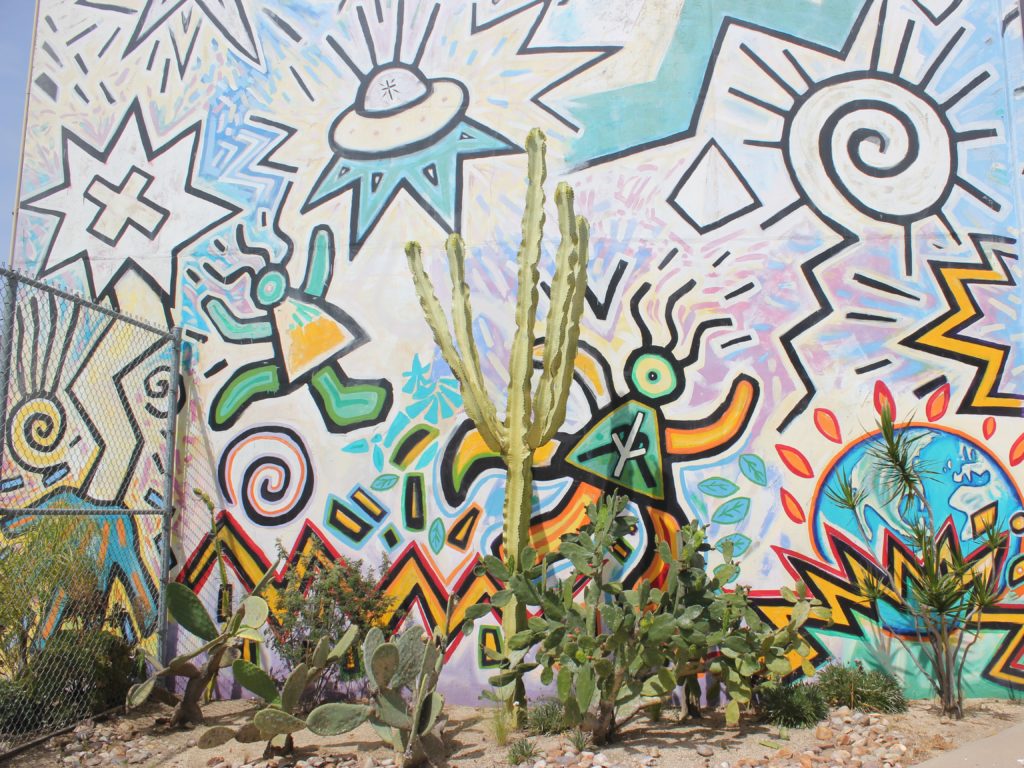 (All photos by Rholnna Jiao)