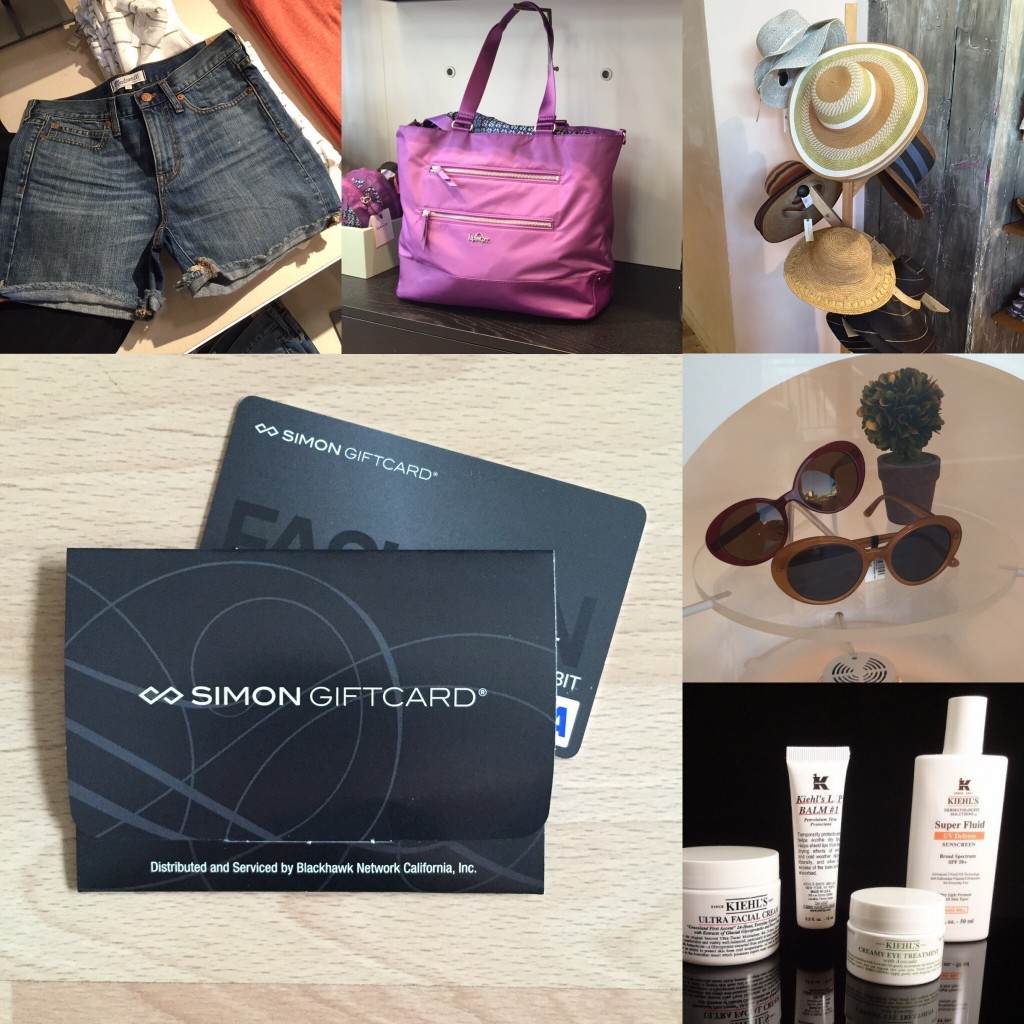 Can you believe it's 4th of July weekend already?  Where did the time go?  If you're still trying to figure out what to wear or pack for the upcoming season, I've teamed up with Fashion Valley to share some of my favorite summer picks and I'm also giving away a $100 gift card to get you started!  I recently ran around Fashion Valley to show you some of favorite "Summer Essentials" all available now!
---
FABULOUS FLATS
There really isn't a better way to run around during the summer than in flats.  I know a recent blogger favorite are a cool pair of sneakers (which I own many of), but my favorite flats for the summer are lace-up sandals, slides and mules.  I like lace-up sandals because they can be worn casually with a great pair of shorts or wide-legged cropped pants, or dressed up with a cute little sundress.
Slides and mules are my favorite shoes of the moment because they're so easy: slip them on and off you go!  For the beach, the slides are the perfect alternative to flip-flops.  For everywhere else, mules feel so preppy, yet modern.  They're like really dressy bedroom slippers!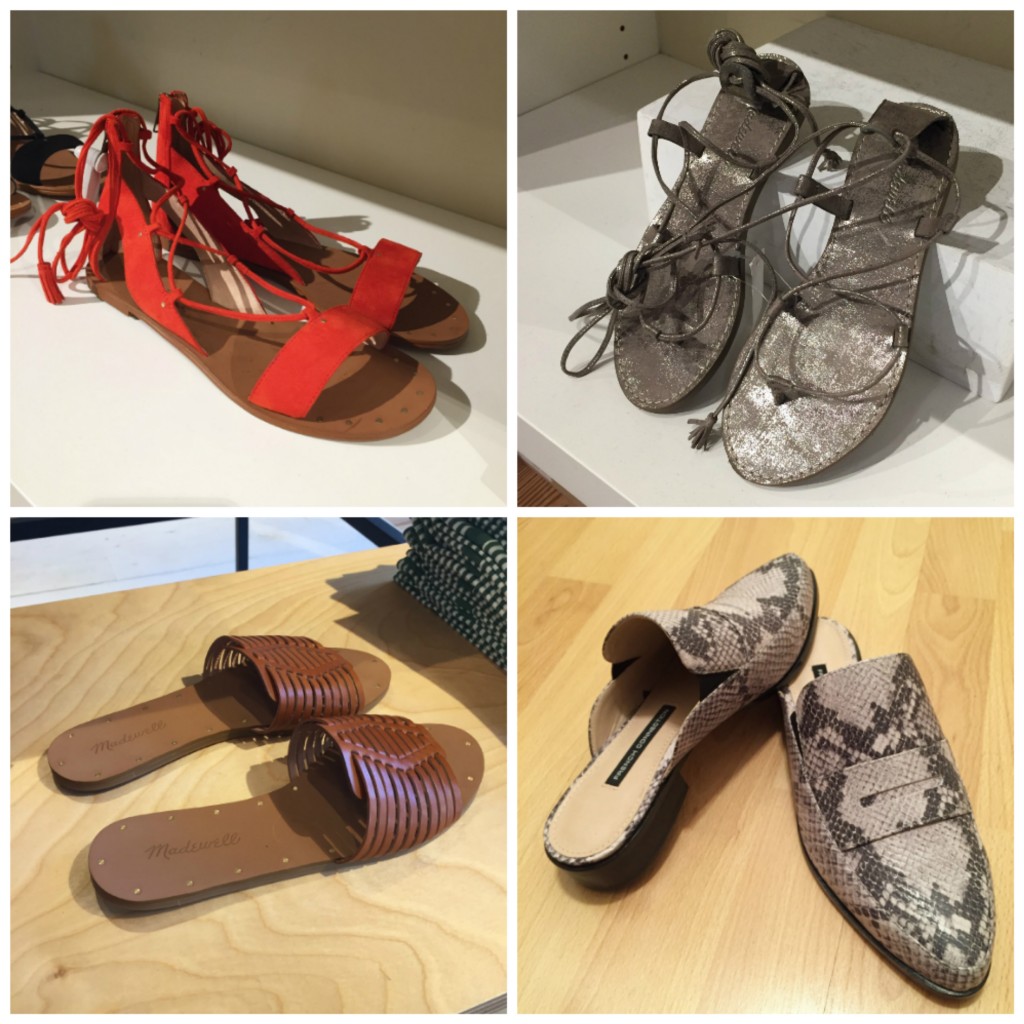 Clockwise from Top left: The Bridget Lace-Up Sandal in Thai Chili by Madewell; The Boardwalk Lace-Up Sandal in Heather Soot Metallic by Madewell; The Willa Slide Sandal in English Saddle by Madewell; French Connection slip-on loafers from Bloomingdale's (no longer available, but they have a great selection of mules and slip-on loafers available!)
---
SHORT STORY
Shorts are a summer staple, but they don't need to be basic.  Check out the scalloped edge pull-on shorts below at Madewell.  Aren't they adorable?
Denim cut-offs just scream summer to me.  I always prefer a raw edge when it comes to my denim shorts, like the ones below from Madewell.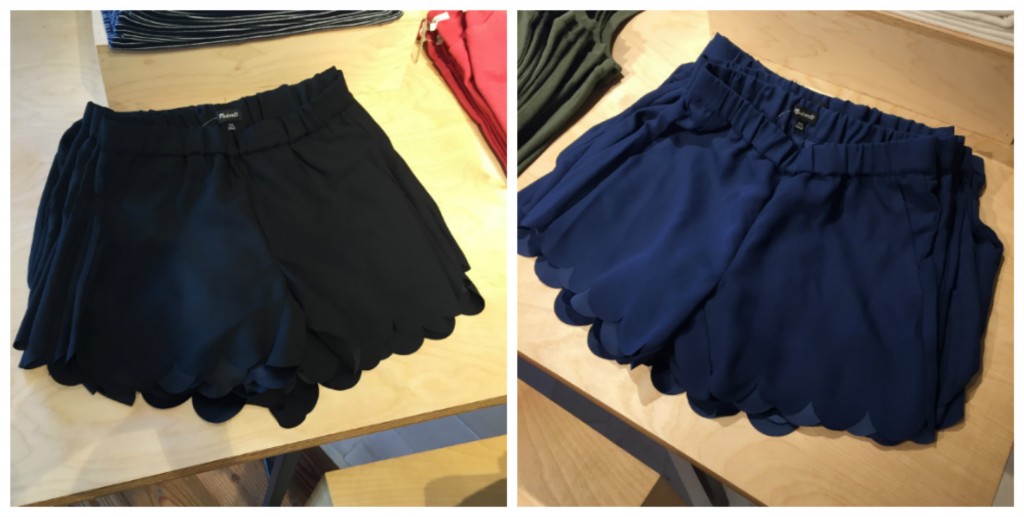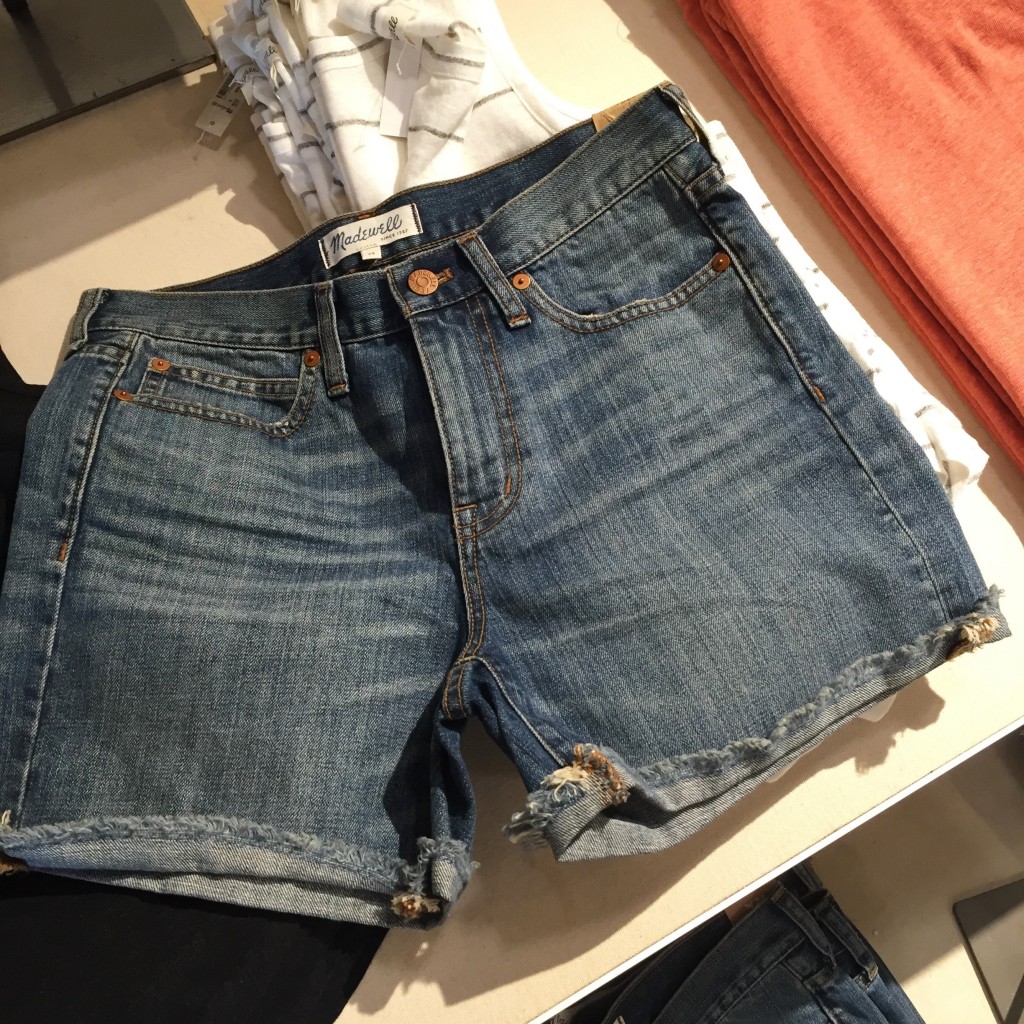 Scallop-Hem Pull-On Shorts in Coastal Blue and True Black; Denim Boyshorts in Thornecliff Wash, all by Madewell
---
BEYOND BASICS
I have my go-to items that create my "uniform", which consist of striped t-shirts, great pants and easy dresses.  I also choose items that are easy to mix and match, stretching your wardrobe to more than just basics.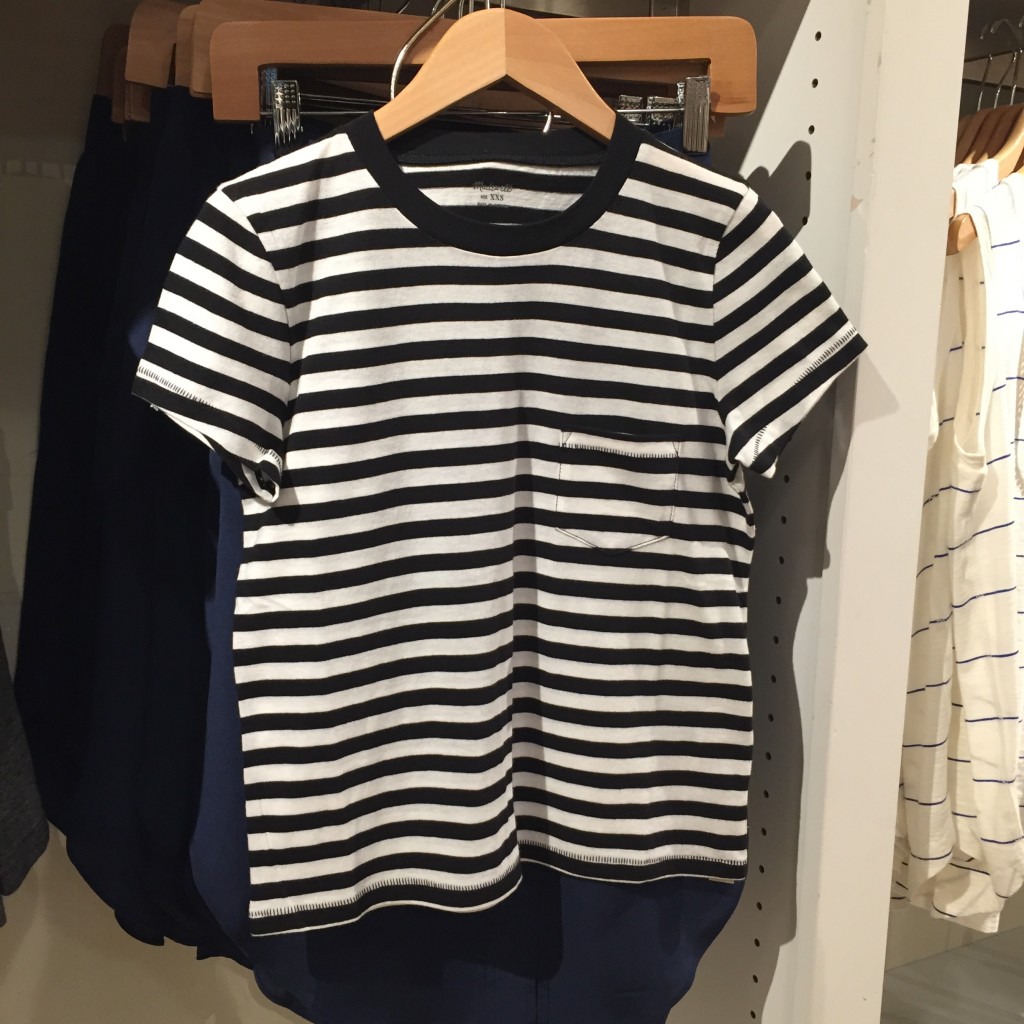 Radio Tee in Delray Stripe by Madewell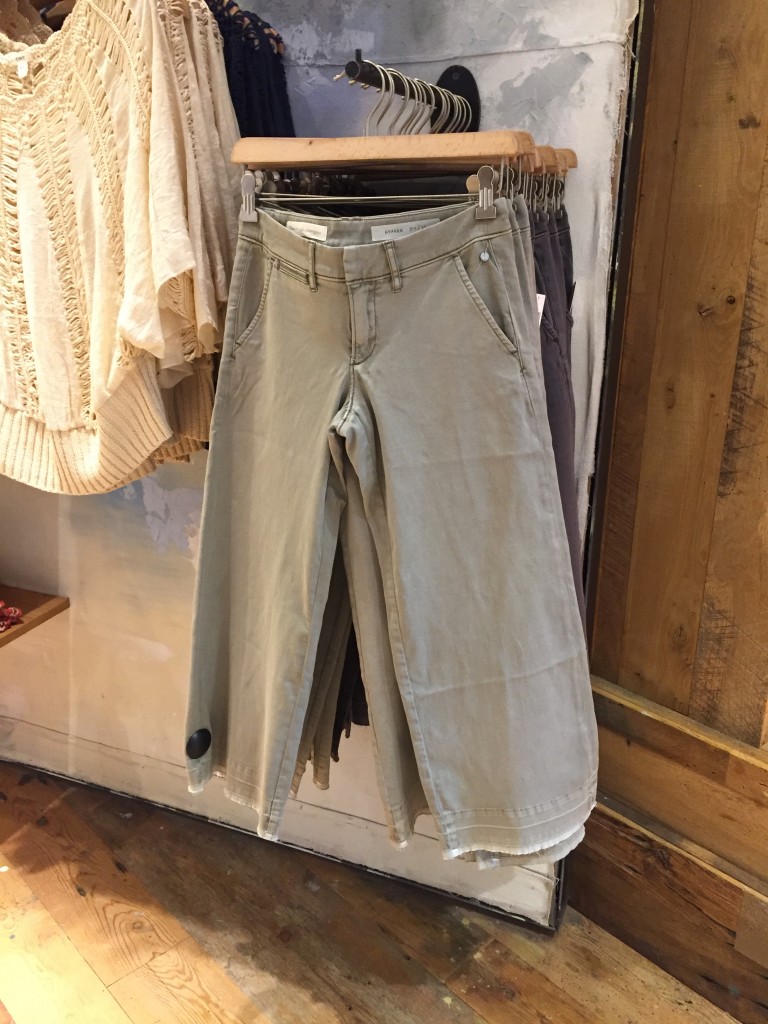 Cropped Wide-Leg Chinos by Pilcro in Sand at Anthropologie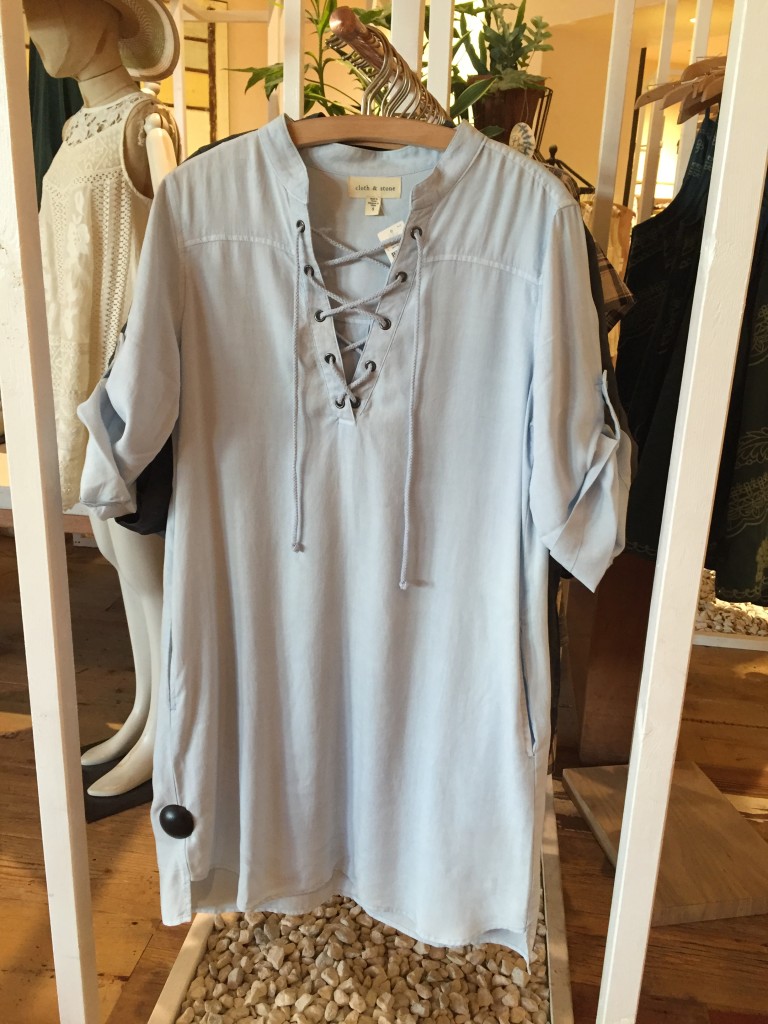 Cleophee Tunic Dress by Cloth & Stone in Mint at Anthropologie
---
PURPOSEFUL PURSES
I could spend all day on the subject of purses, but for the summer, I like to stick to the most practical: totes and cross-bodies.  Totes provide the room needed to carry all of my loved one's essentials to the beach or outdoor family gatherings.  Cross-body purses are the best for amusement parks and exploring anywhere!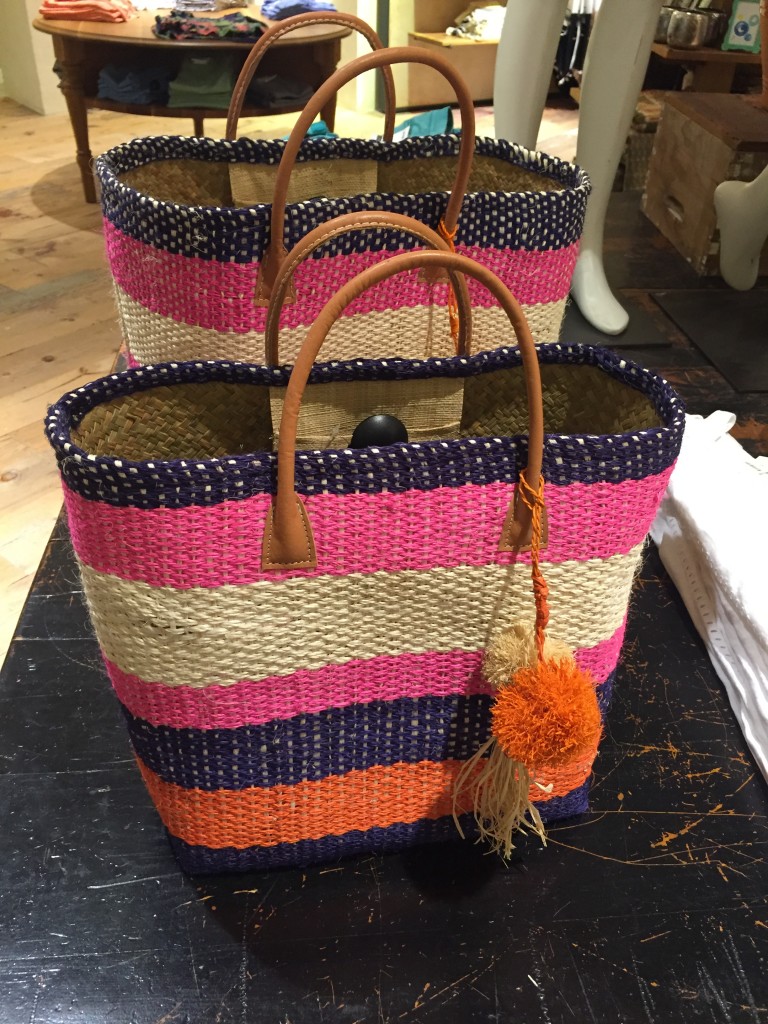 Pomaria Tote at Anthropologie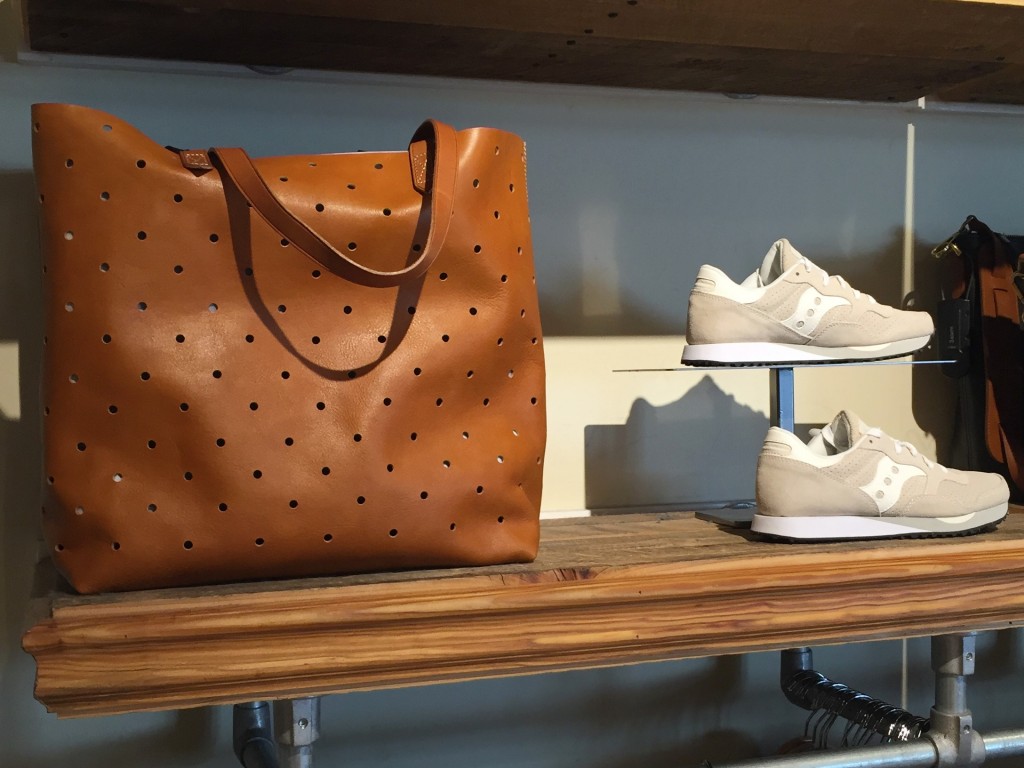 The Holepunch Transport Tote in English Saddle (leather) by Madewell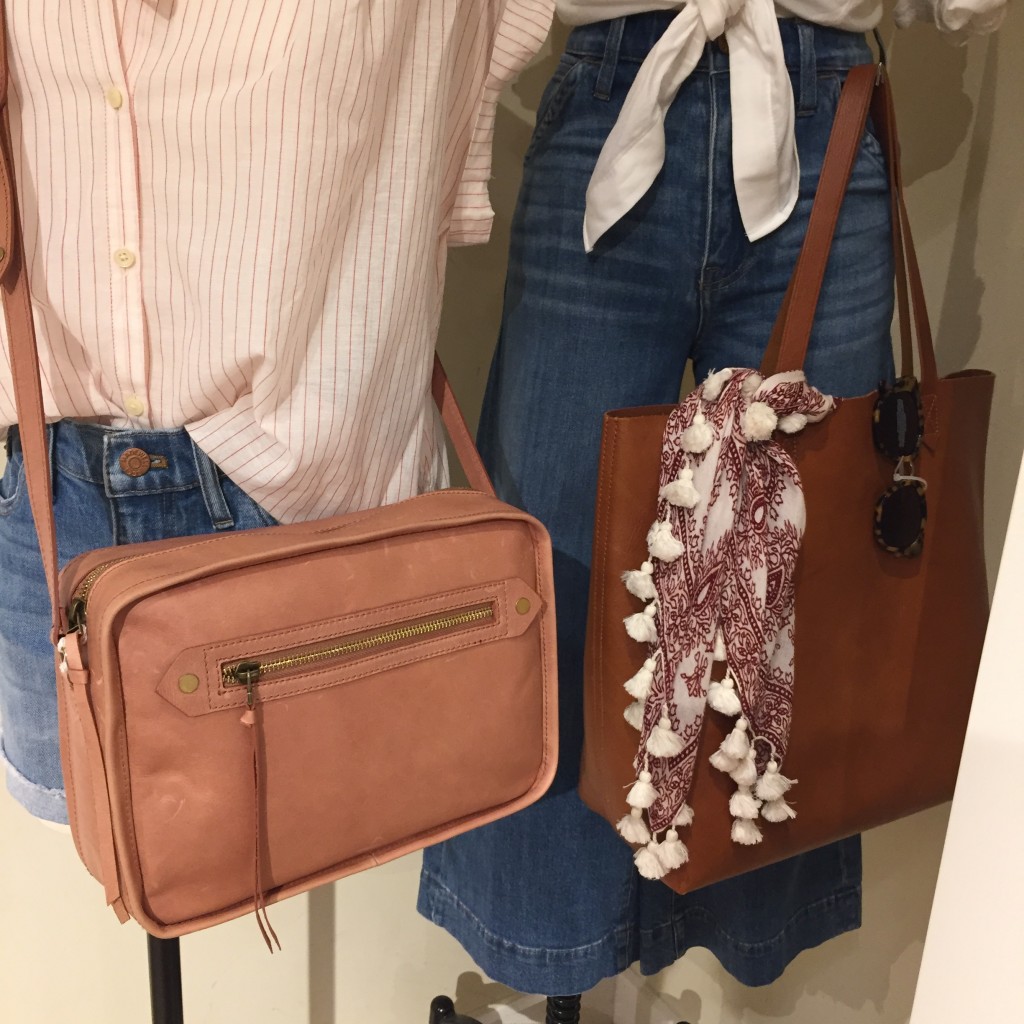 The Brisbane Camera Bag in Dried Rose and The Transport Tote in Dark Cocoa, both by Madewell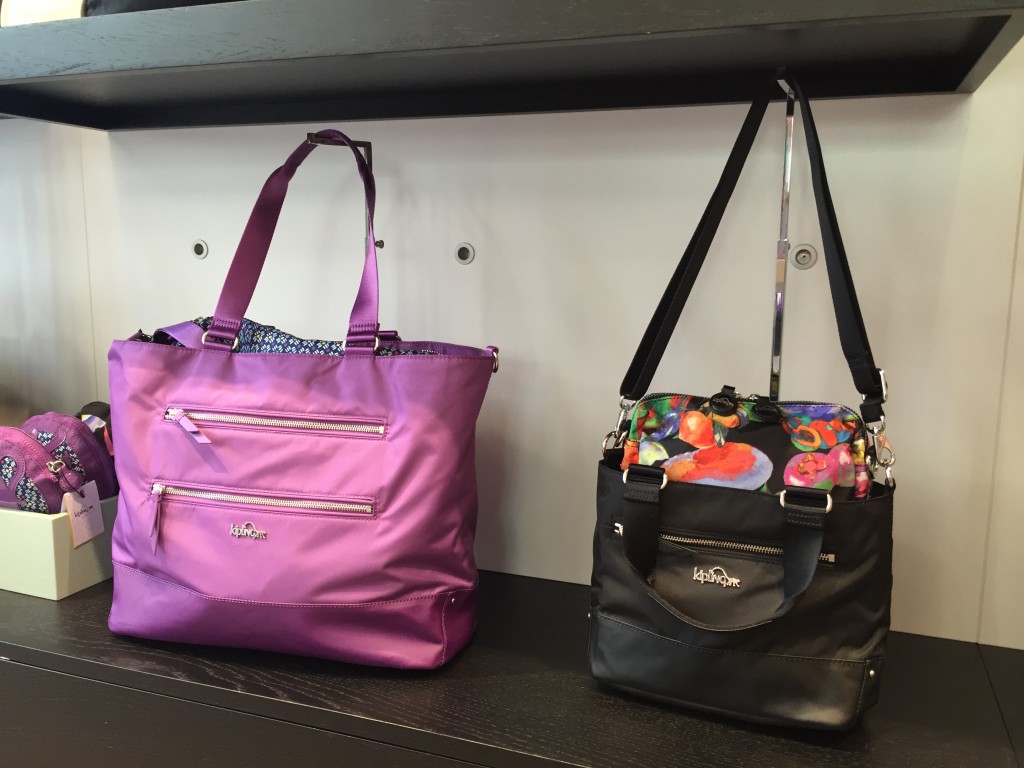 The Take Two Connor Handbag in Purple Wonderwall and The Take Two Abbot Handbag in Black Island Style, both by Kipling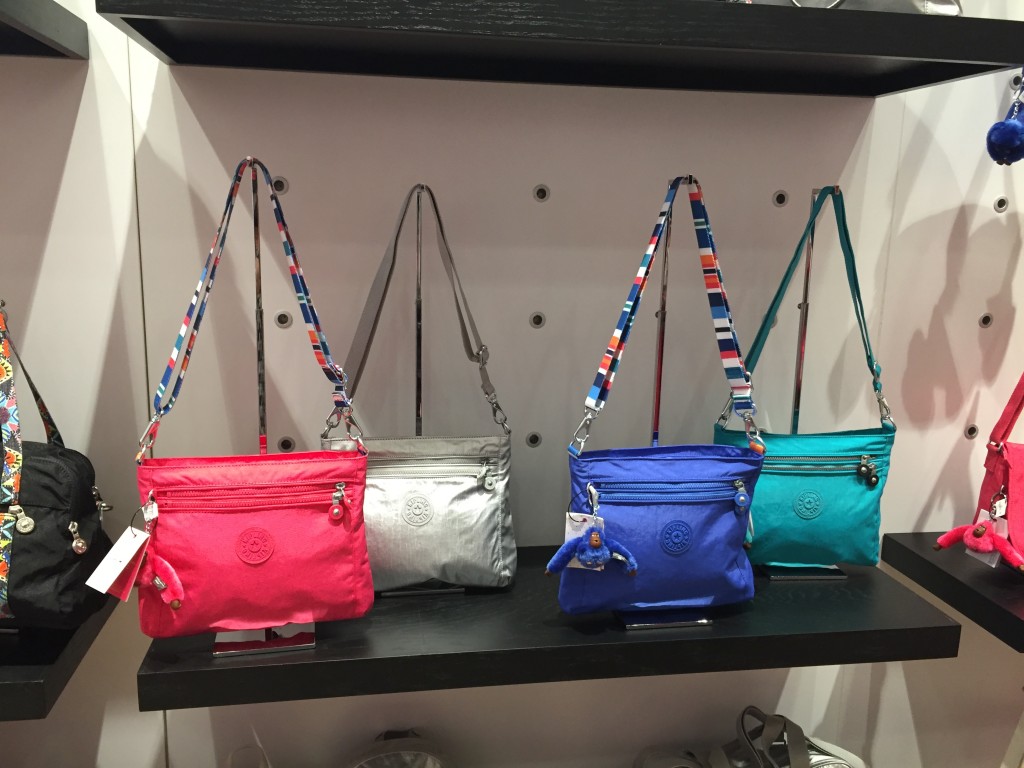 The New Addison Crossbody Bags by Kipling
---
THE FINAL TOUCHES
These are my final go-to items for the summer: hats, sunnies, sunblock and lip balm.  The hats and sunglasses below are not just cute, but incredibly necessary if you're going to be under the sun for longer periods of time.  You will always find me in a hat and sunglasses, especially at the San Diego County Fair.  And if you are going to be out and about in the sun, I highly recommend the Super Fluid Sunscreen and #1 Lip Balm at Kiehl's, which I restock again and again.
Hat assortment at Anthorpologie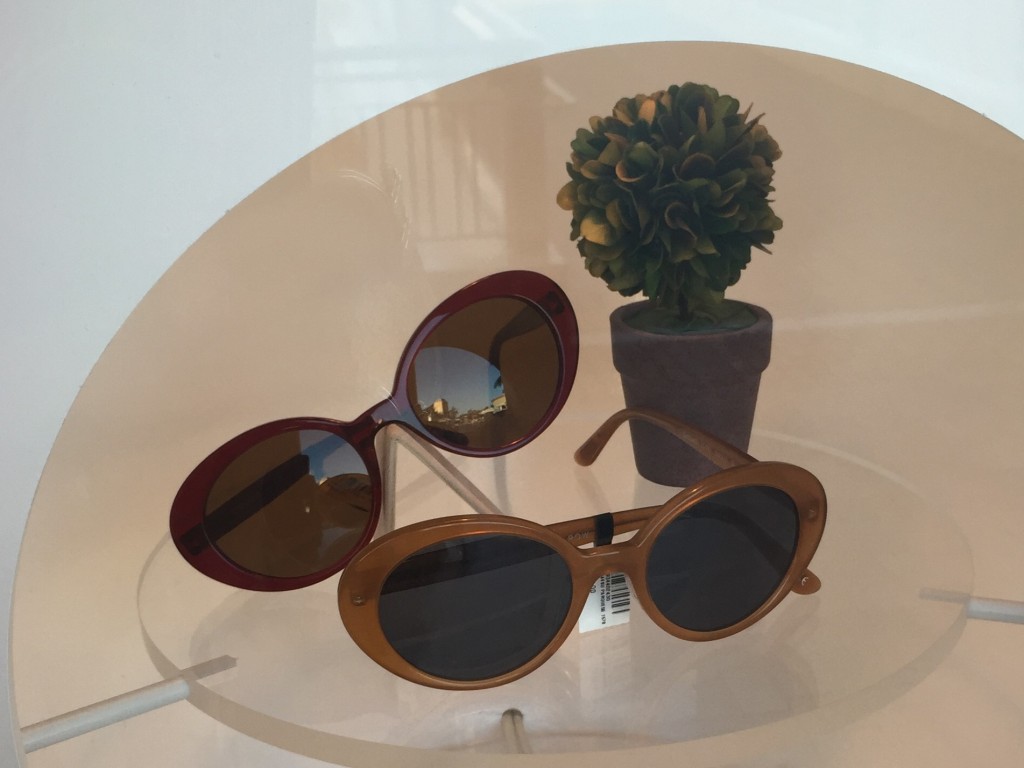 The Row Parquet sunglasses by Oliver Peoples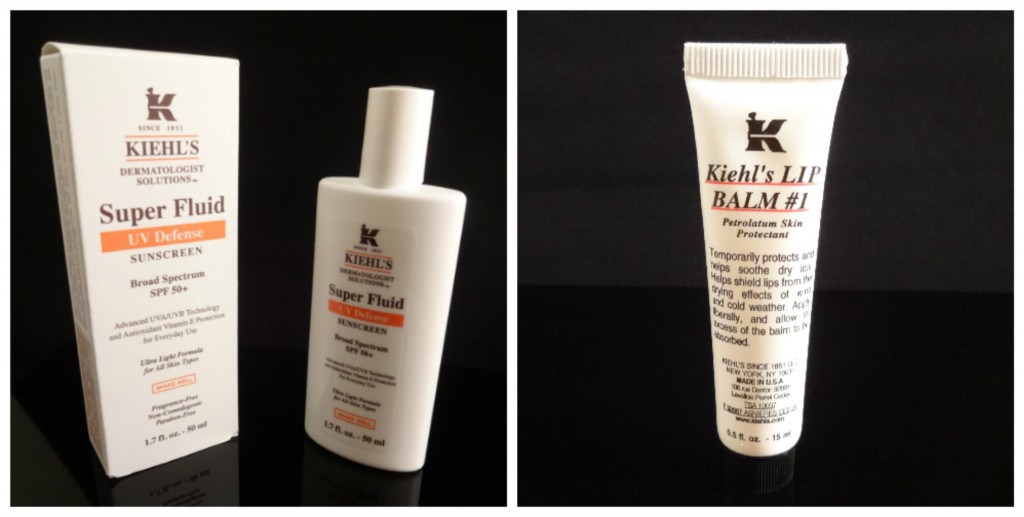 Super Fluid Sunscreen and Lip Balm #1, both by Kiehl's
---
THE GIVEAWAY DETAILS!
1. Find and "Like" the picture below on Instagram
3. Leave a comment telling me about your favorite "Summer Essential" at Fashion Valley mall
4.  Tag a friend for a bonus entry!
Winners will be chosen at random by July 8, 2016 midnight PST and is open to those living in the San Diego area or nearby cities.
Good luck and have a wonderful holiday!