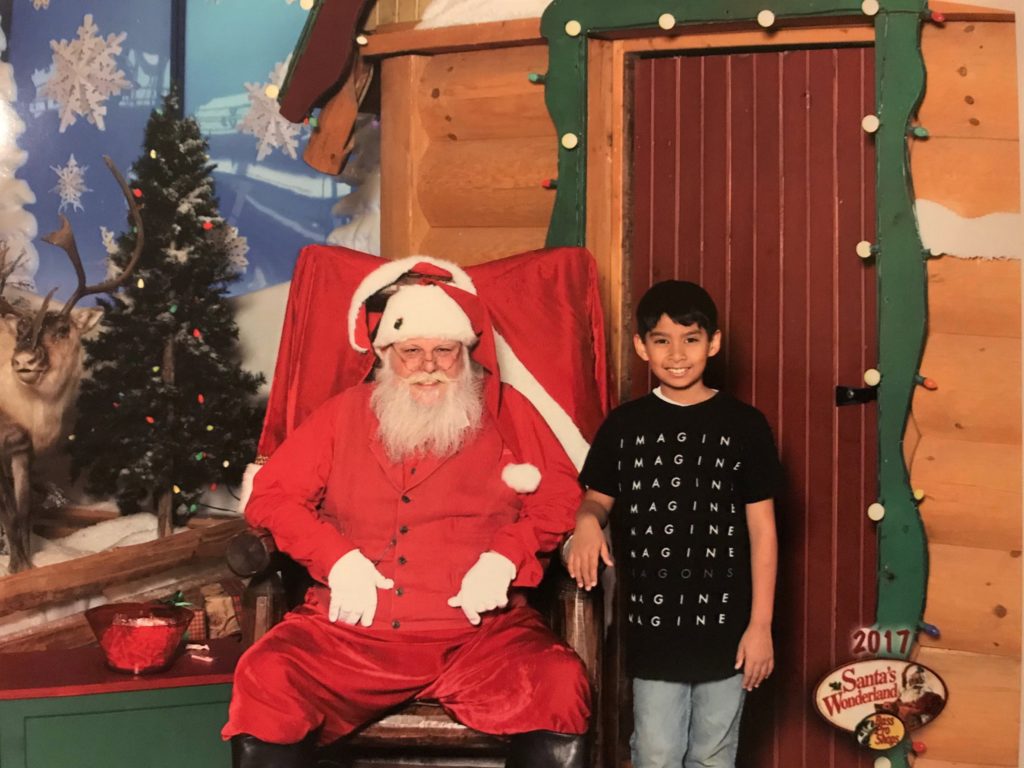 I hope this season finds you and your families happy, healthy and full of cheer!
In the grand tradition of my blog during the Christmas holiday, I've included Dominic's annual Santa picture.  This year, Dominic went with Dad back to Las Vegas to visit the family while he's on winter break.  I had to stay home because of my new job, but Grandma took him to Bass Pro Shops and got this great picture of Dominic hanging out with Santa rather than the standard one where he's perched on Santa's lap.

Merry Christmas everyone, and please enjoy my Christmas Mixtape on Spotify!