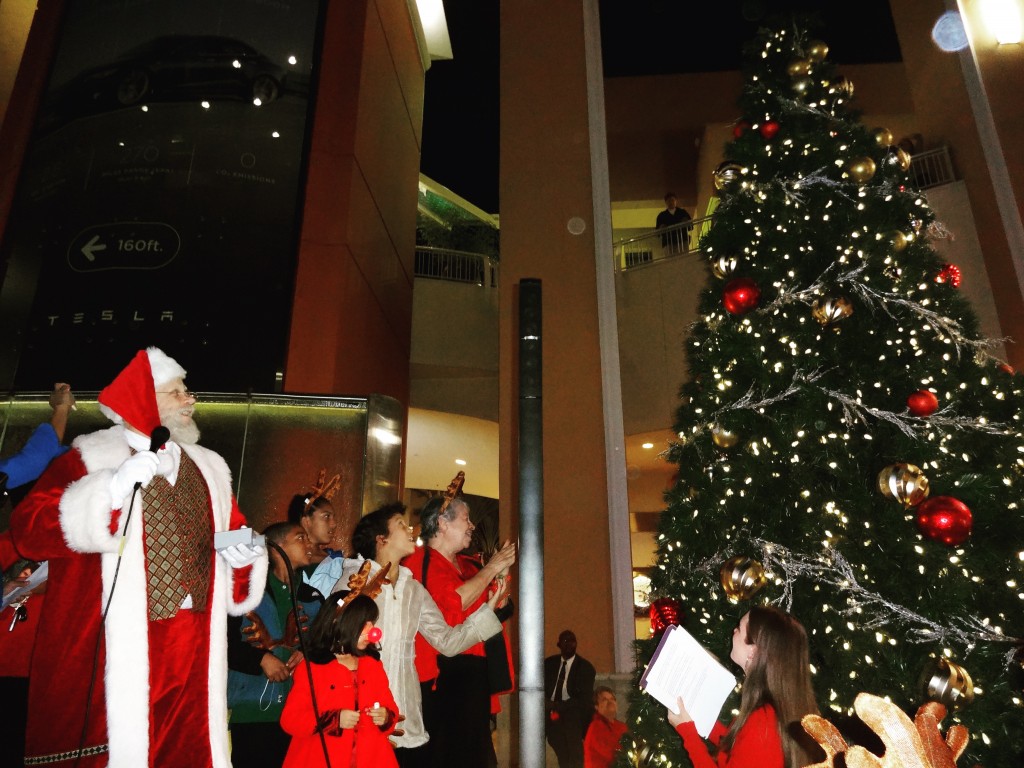 Tomorrow is Fashion Valley's Tree Lighting Celebration!  It will be an evening packed full of events, leading up to the lighting of the Christmas Tree.  We had a great time last year, and I know it will be just as fabulous tomorrow.  I'll be there with my family, and we hope to see you there, too.  Cheers!
---
TREE LIGHTING SCHEDULE OF EVENTS FOR SATURDAY NOVEMBER 12, 2016
HOLIDAY GIFT BAG & PRIZE GIVEAWAY
Simon Welcome Booth next to Sports Fever.
3:00 PM – The first 200 revelers in line to make the nice list will receive Fashion Valley swag bags filled with retailer surprises.
3:00 – 7:00 PM – Register for a chance to win a $250 Simon Giftcard®
HOLIDAY FESTIVAL
3:00 – 7:00 PM – River Plaza, near the AMC Theaters
From the "Letters to Santa" station to the holiday photo booth, there's lots to do and see at the Holiday Festival. Also, enjoy face painting, holiday crafts, and costumed characters, as we host a festive atmosphere just for kids!
3:30 PM & 4:30PM – Storytime with the Grinch
Come see the Grinch's heart grow three sizes this Saturday at the Holiday Tree Lighting Celebration! The Grinch himself will stop by and read his story to tell us all just how he stole Christmas. Come experience all the fun.
MAIN STAGE ENTERTAINMENT
4:30 – 6:30 PM – Main Stage near Boudin Bakery
Festive show by the Salvation Army brass band as they perform popular holiday carols.
6:00 PM – Tree Lighting Countdown begins!
Get ready for Santa to flip the switch to light the new 40 foot interactive tree.
MACY'S COURT
After the Tree Lighting, enjoy refreshments provided by Better Buzz and cookies provided by STACKED. Also, make magical memories with your family and have photos taken with Santa at the Santa House in Macy's Court.
---
For more information, please visit http://www.shopfashionvalleymall.com or call 619-688-9113.
 Follow Fashion Valley on these social media channels:
Twitter: www.twitter.com/fashionvalleyca
Facebook:  www.facebook.com/FashionValleyMall
Instagram: www.instagram.com/fashionvalleyca/
(Photo taken at last year's Tree Lighting Ceremony, post here)