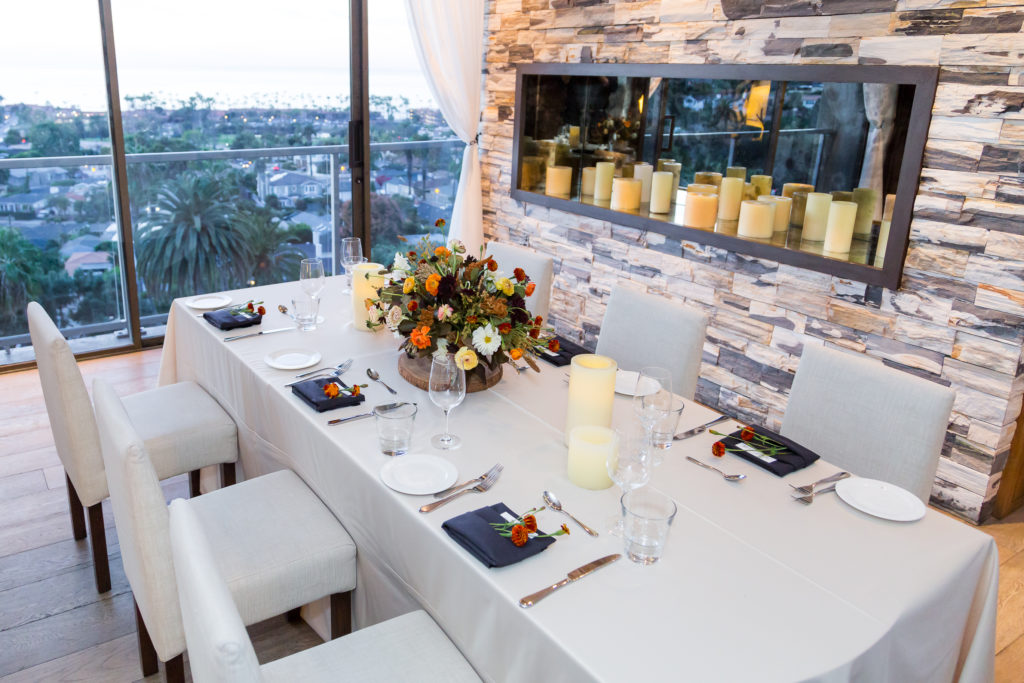 I hope everyone had a wonderful Thanksgiving!  Our family Thanksgiving happens annually in Las Vegas and it was filled with fun and food, and of course a little shopping.  But prior to our family gathering, I celebrated "Blogsgiving" with a few blogger friends at Hotel La Jolla where we previewed the new fall menu at CUSP Restaurant by Chef Ingrid Funes.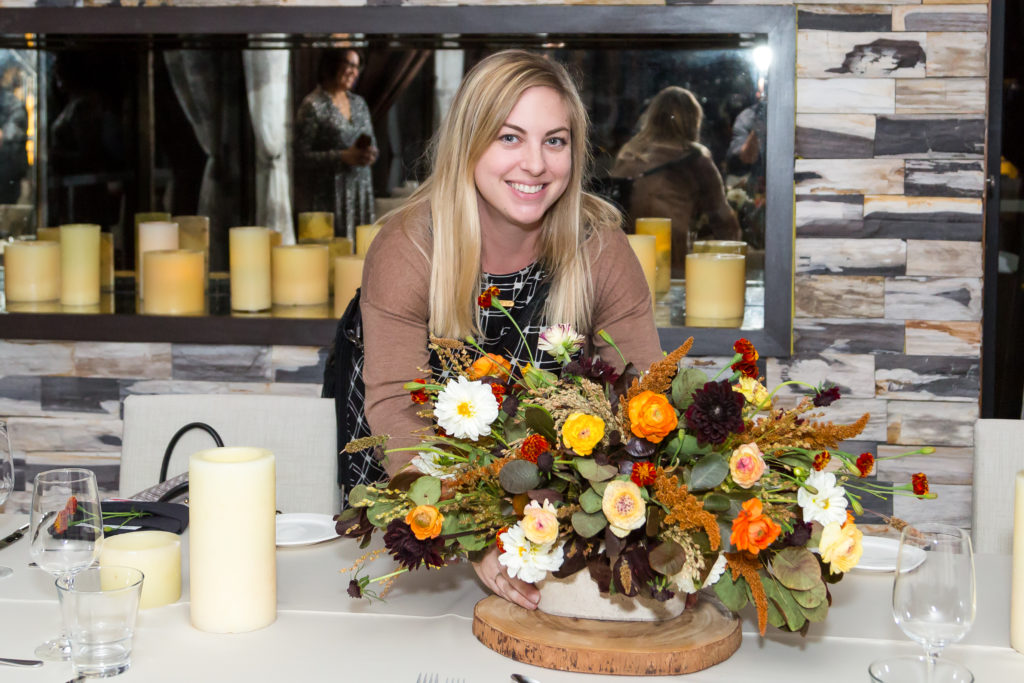 Our table was dressed with gorgeous flowers by Melissa from Madmade Designs and Louie from 656 Photography documented the entire evening!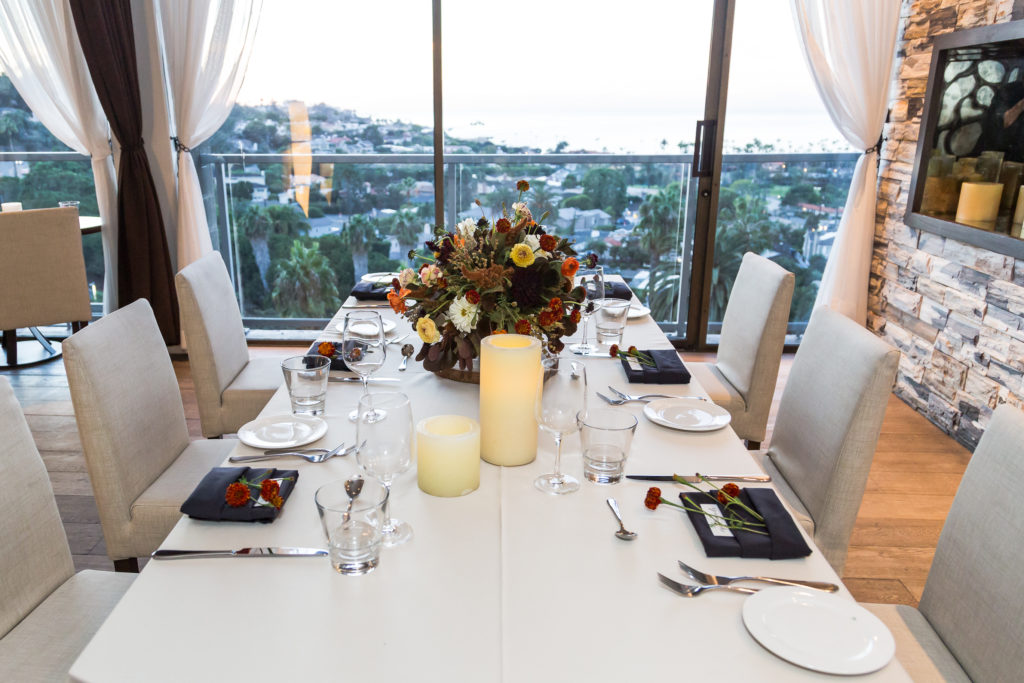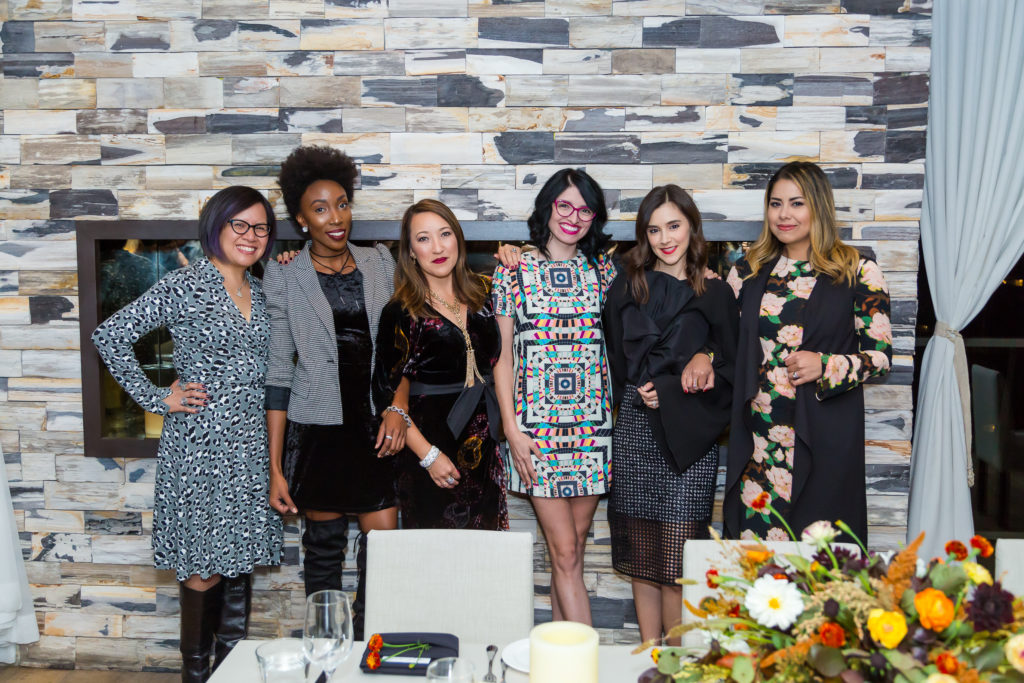 I was in superb company with these beautiful bloggers!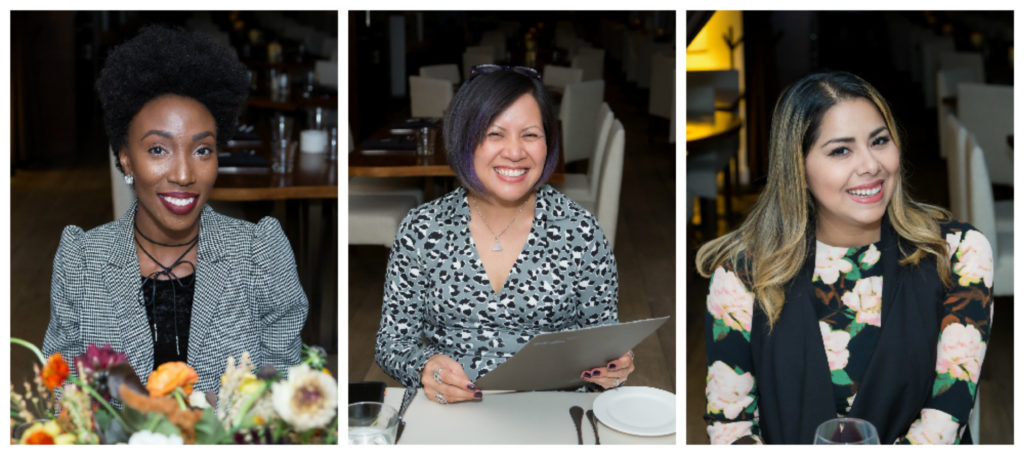 Above: Tiffany of Glitz & Glam By Tiff, Moi & Paulina of Lil Bits of Chic
Below: Maria of Savvynista, Kali of In-Spades, and Jenna of Lucky Little Mustard Seed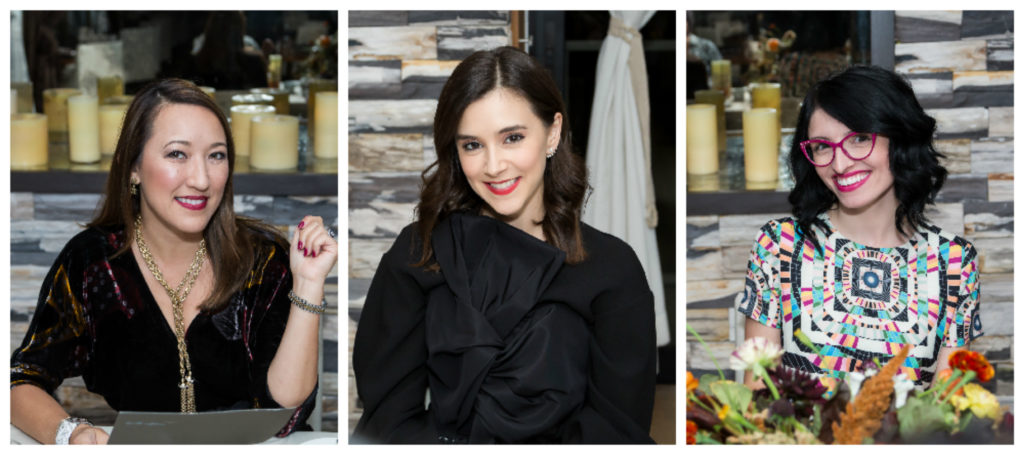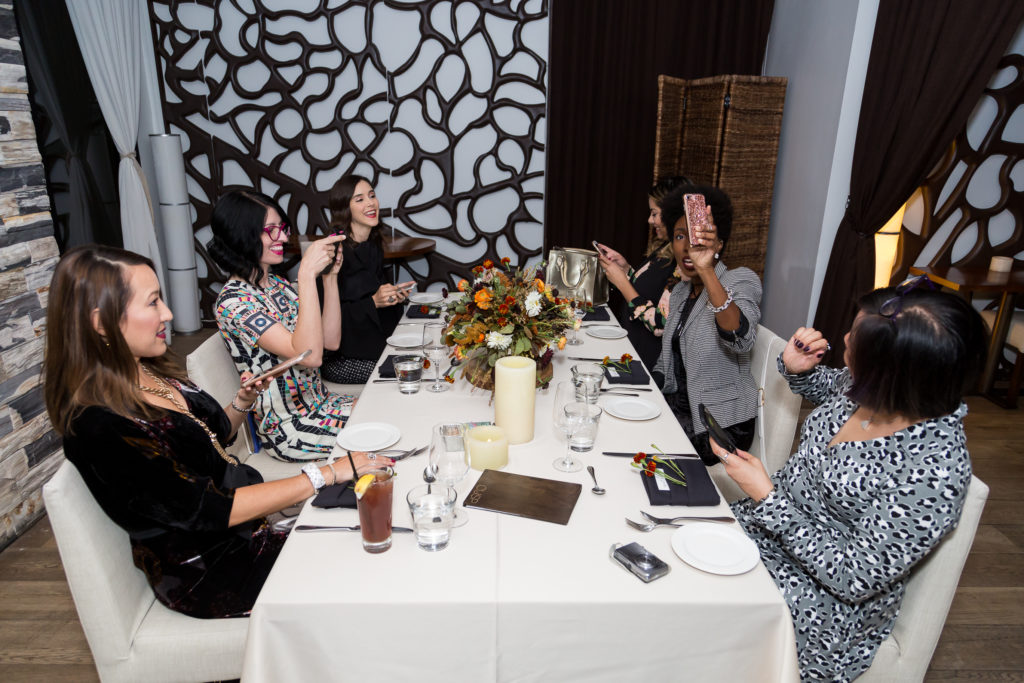 Bloggers doing what we do best!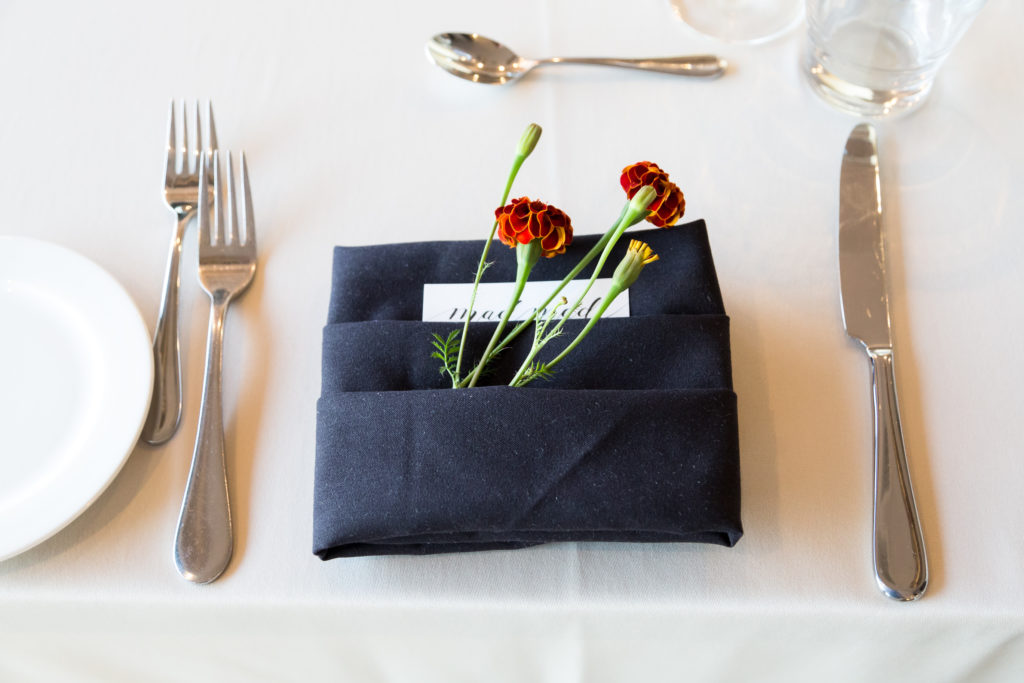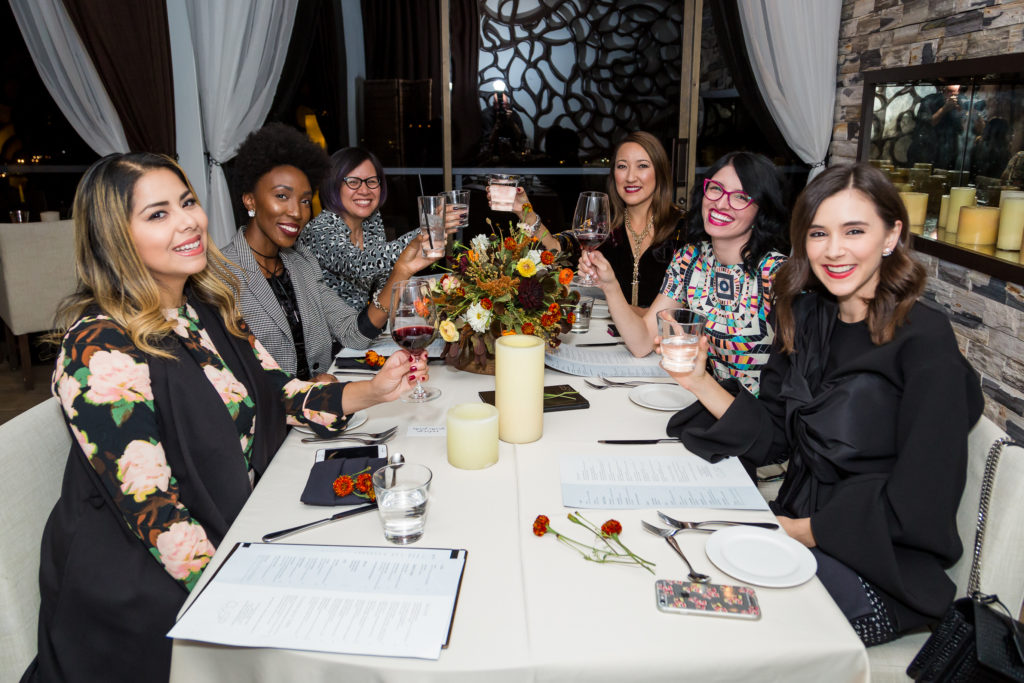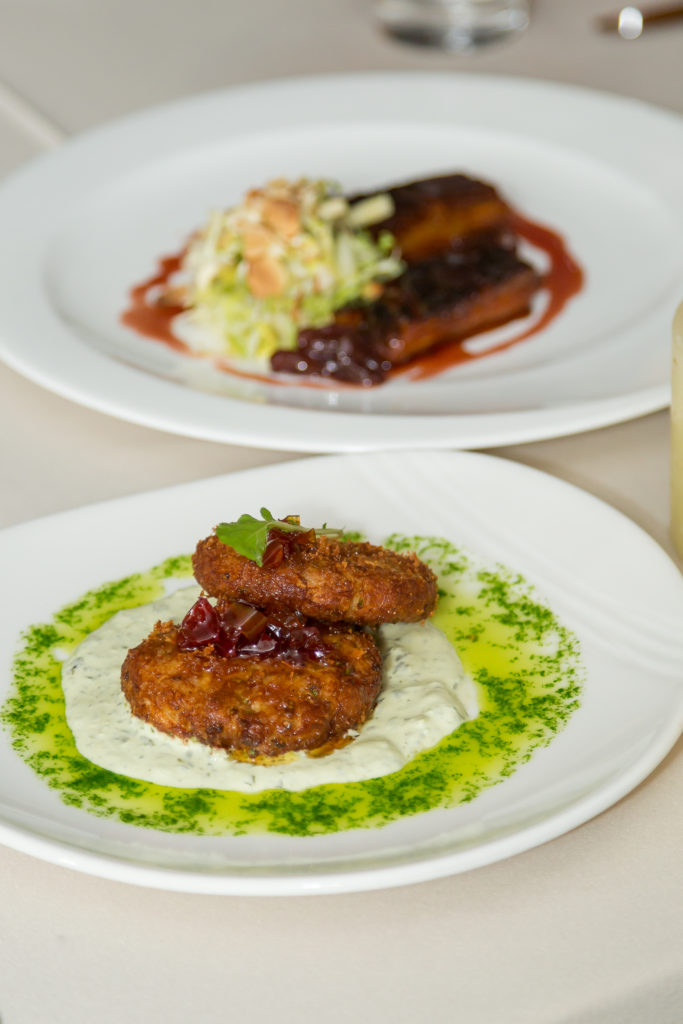 This is the Fall menu for Cusp Restaurant, and we pretty much sampled a bit of everything!  But I'll feature what I ate that evening, which was simply amazing!
My appetizer was the Crab Cake with sweet and sour bell pepper relish & green goddess sauce (above, in front of the Crispy Pork Belly).  My main dish was the Lobster Gnocchi with Mushrooms & Kale as my side dish.  Both dishes were savory and absolutely delicious!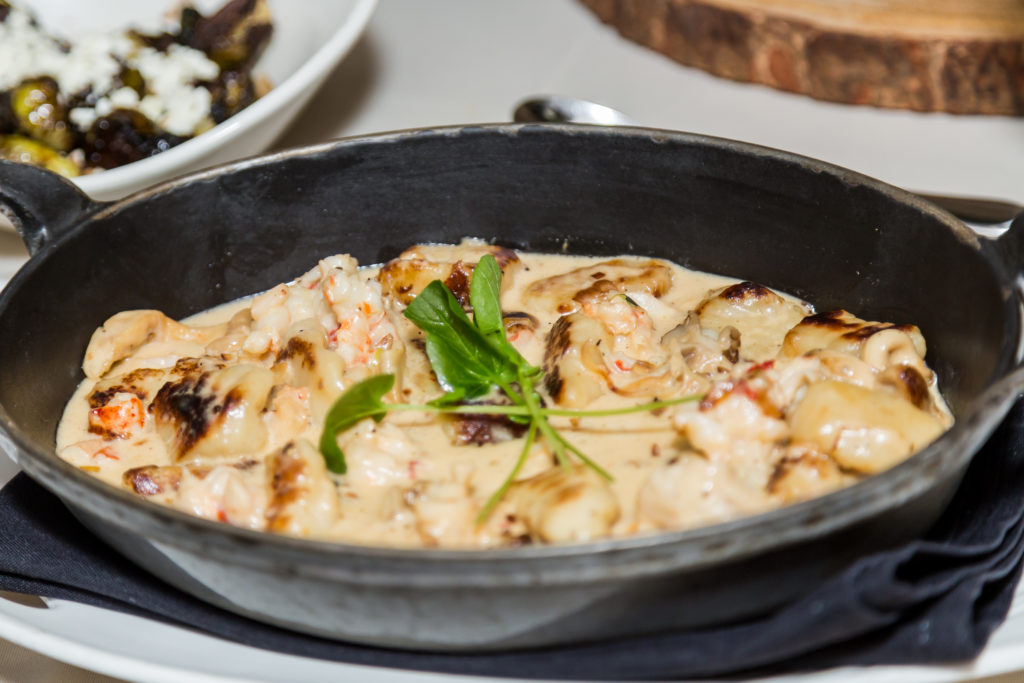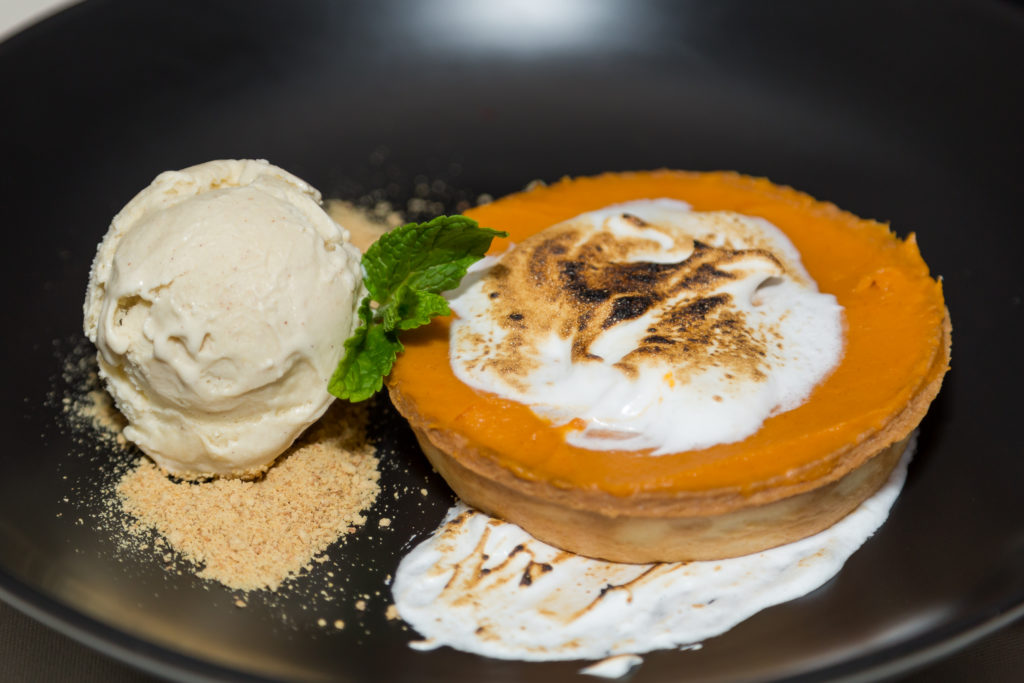 I closed the evening with a Sweet Potato Tartlet with cinnamon ice cream.  I think heavenly would be the appropriate way to describe this delectable dessert!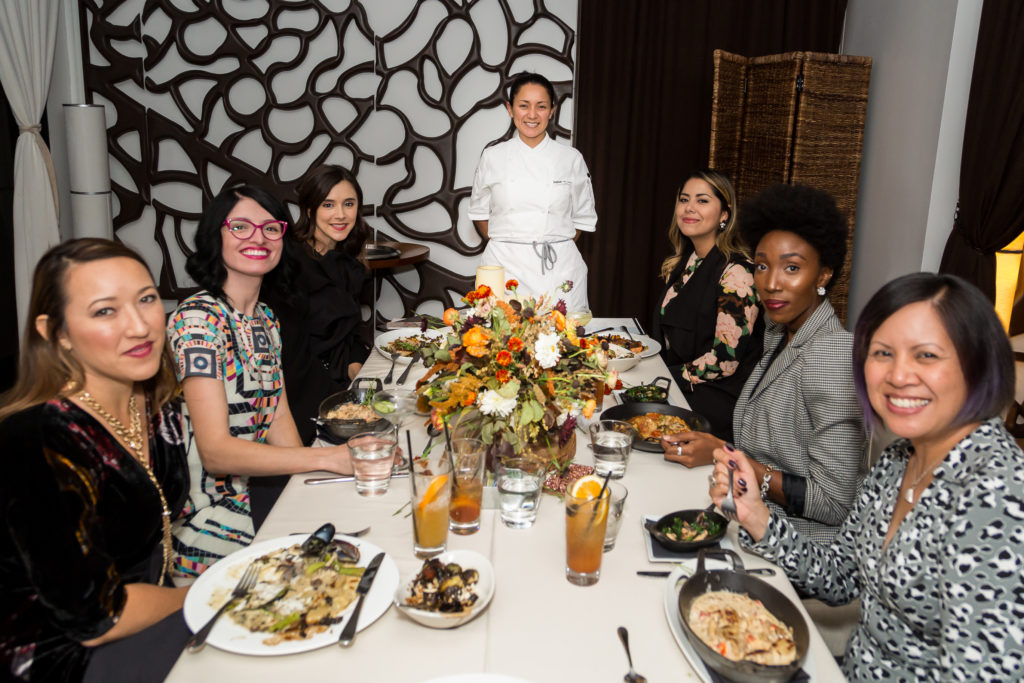 Chef Ingrid Funes came to meet with us during our dinner.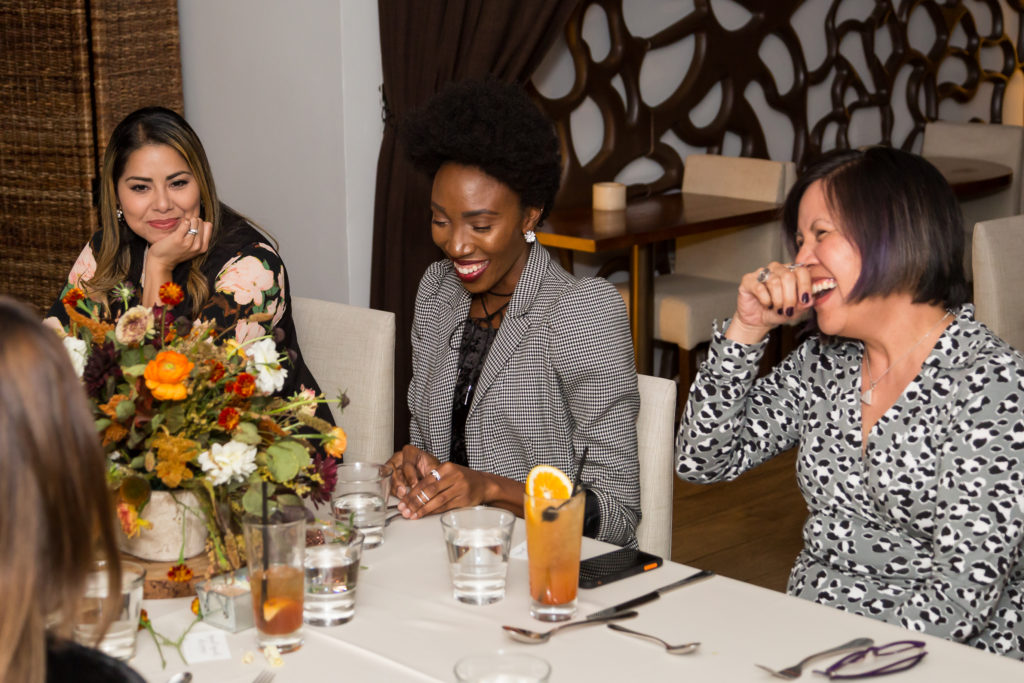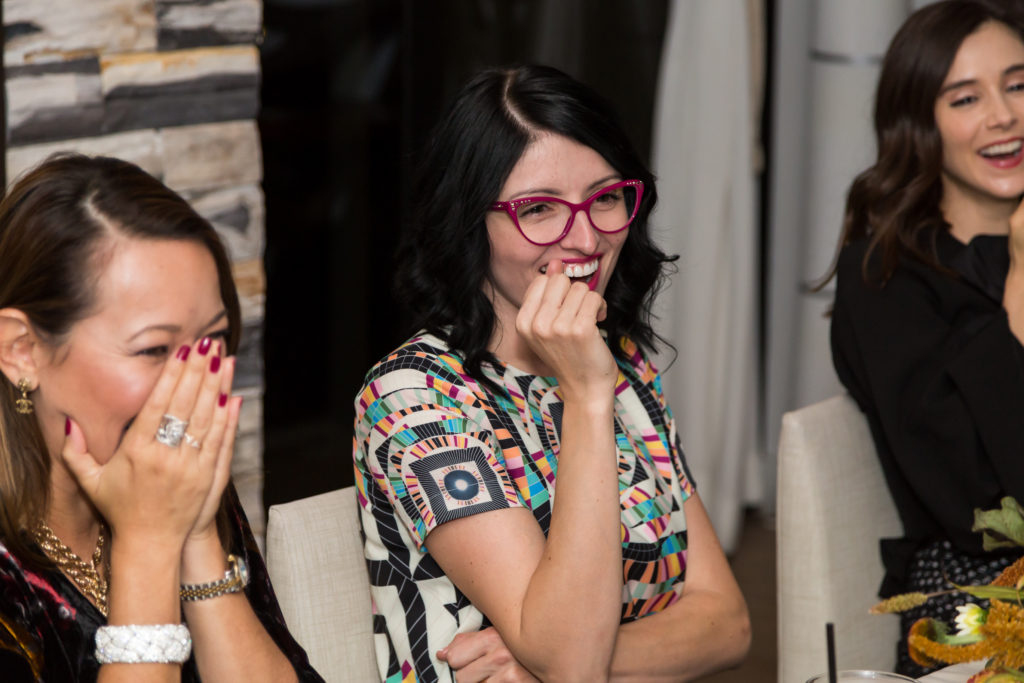 We had a blast all through the evening, sharing stories and laughing (a lot)!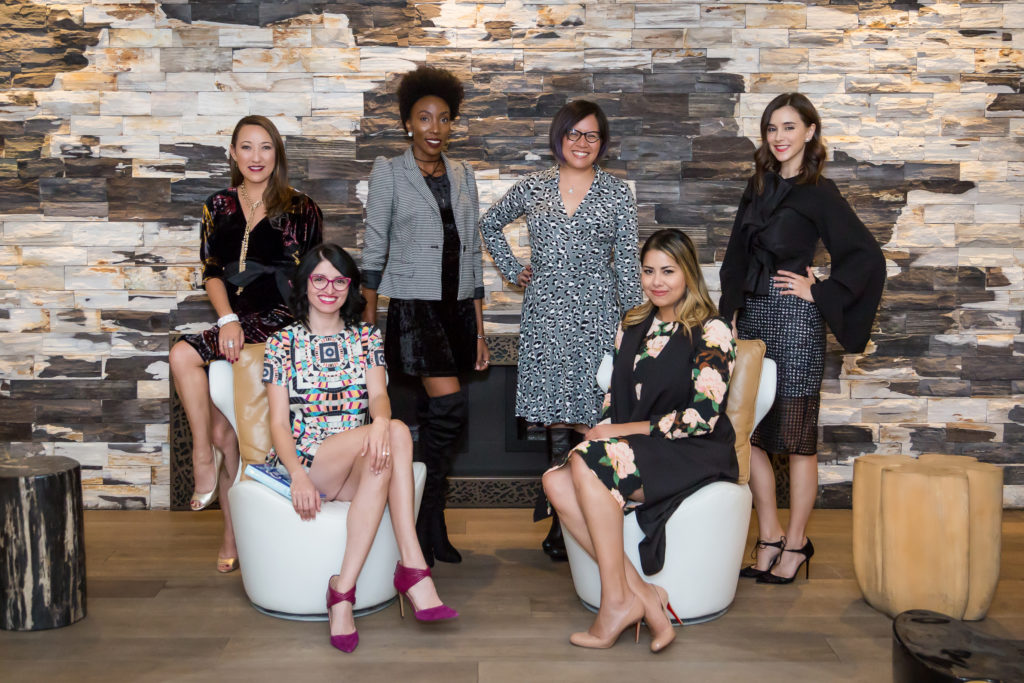 After dinner, Louie from 656 Photography captured more pictures, including this one we're all calling our "Real Housewives of San Diego" pose.  Maybe someone can come up with a bloggers version for reality TV?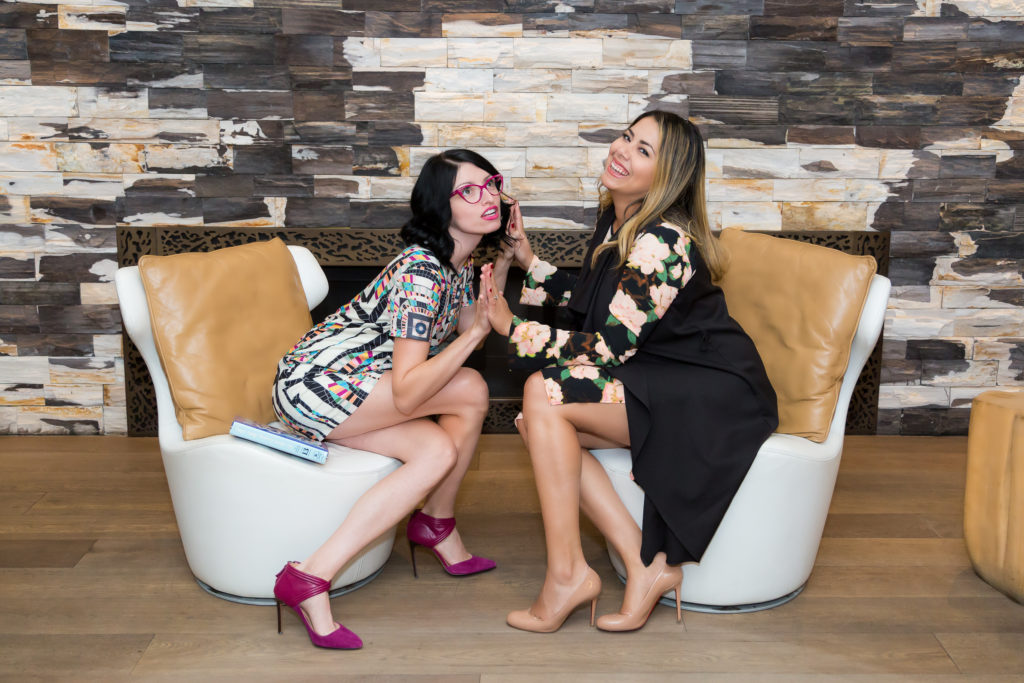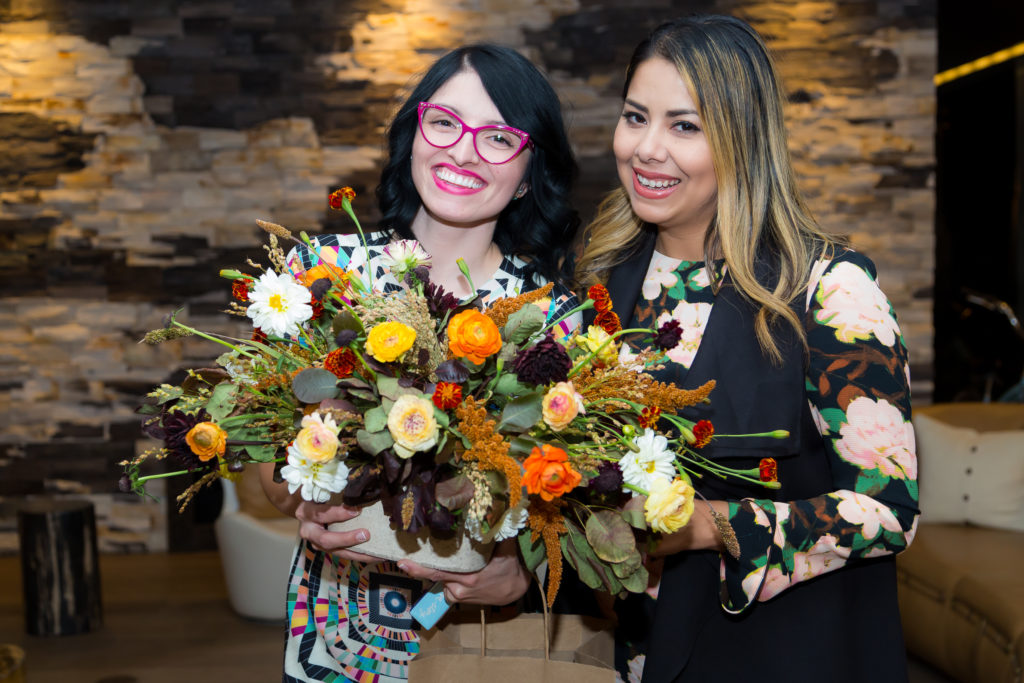 Our lovely co-hosts for the evening, Jenna and Paulina!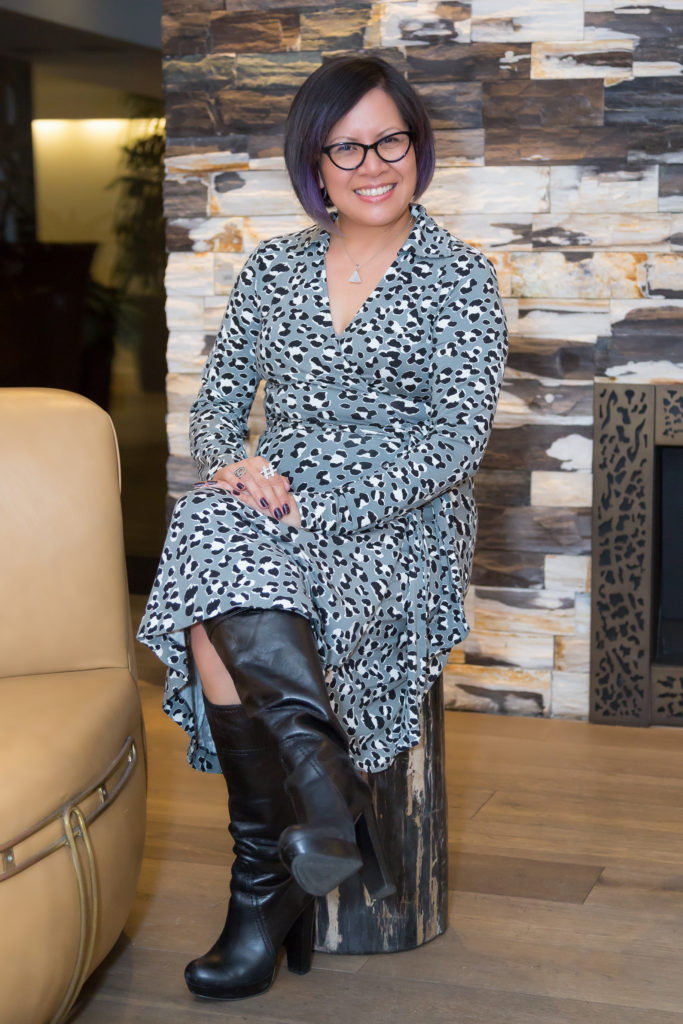 Many thanks to Hotel La Jolla, CUSP Restaurant, their staff and Chef Ingrid Funes for the delicious dinner.  Thank you again to Melissa from Madmade Designs for the lovely floral table setting and to Louie from 656 Photography for the amazing photography.
Special thanks to Jenna, Paulina, Maria, Tiffany and Kali, who I've come to know and love as my friends.  It was a great evening filled with laughter and I was glad to have spent it with all of you!