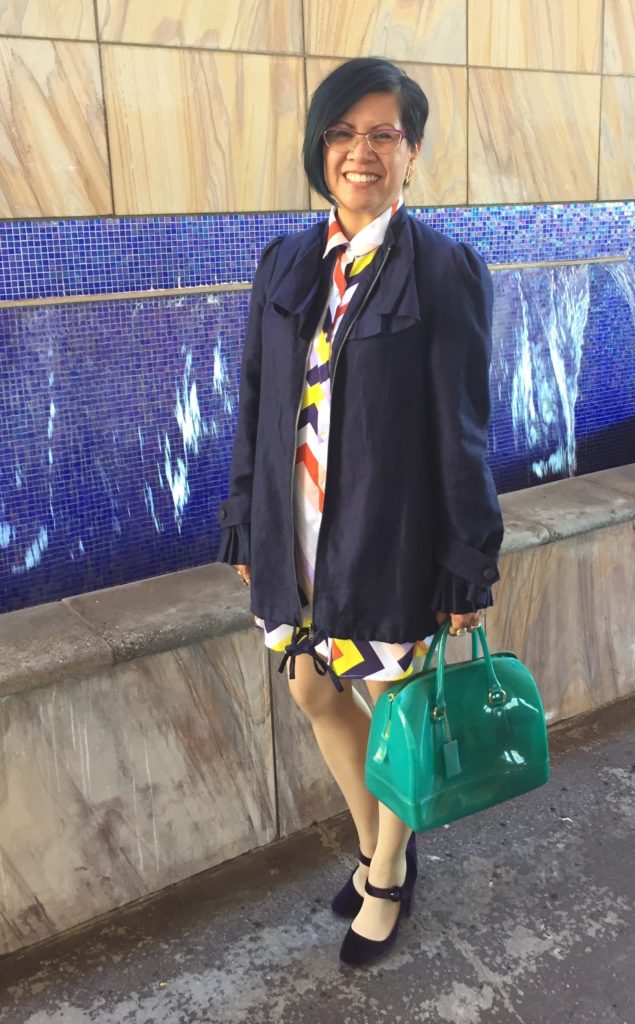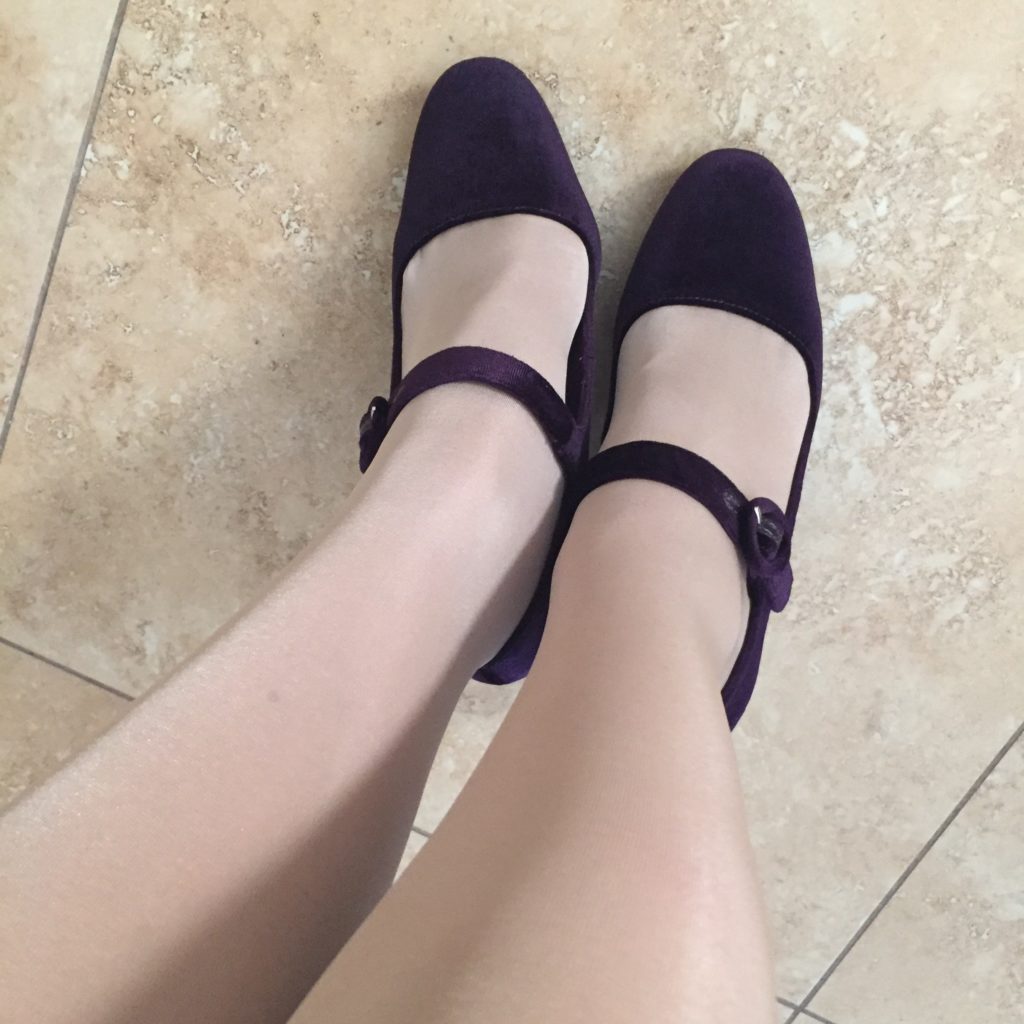 Fall is here, and I couldn't be happier!  Fall means layers, coats, and legwear.  I'm definitely one who loves to wear tights, but I have always stuck with darker hues like blacks or navy blues.  These Easy On tights in Candlelight by Berkshire are just the perfect opaque, without that little-girl feel of white tights.  They also had a slight shimmer to them, which gave my colorful tunic a bit of daytime glam.  I wore this outfit to Media Day at Phoenix Fashion Week on Wednesday, and I'll be posting all about my adventures next week!
I'm excited try Berkshire's other Fall/Winter products, which include textured tights and, yes, anklets!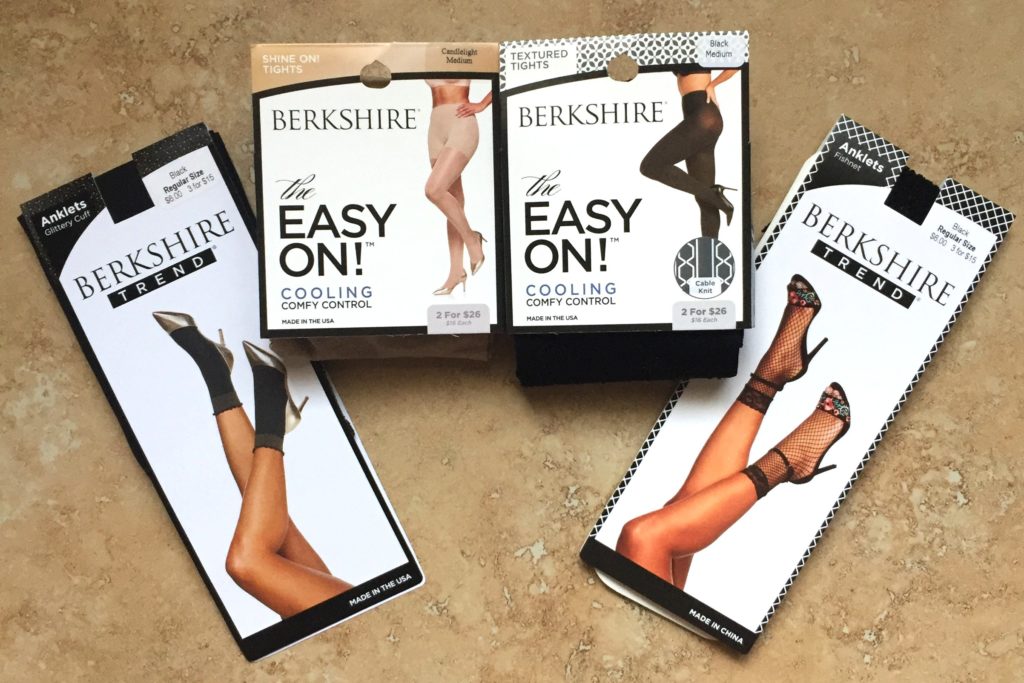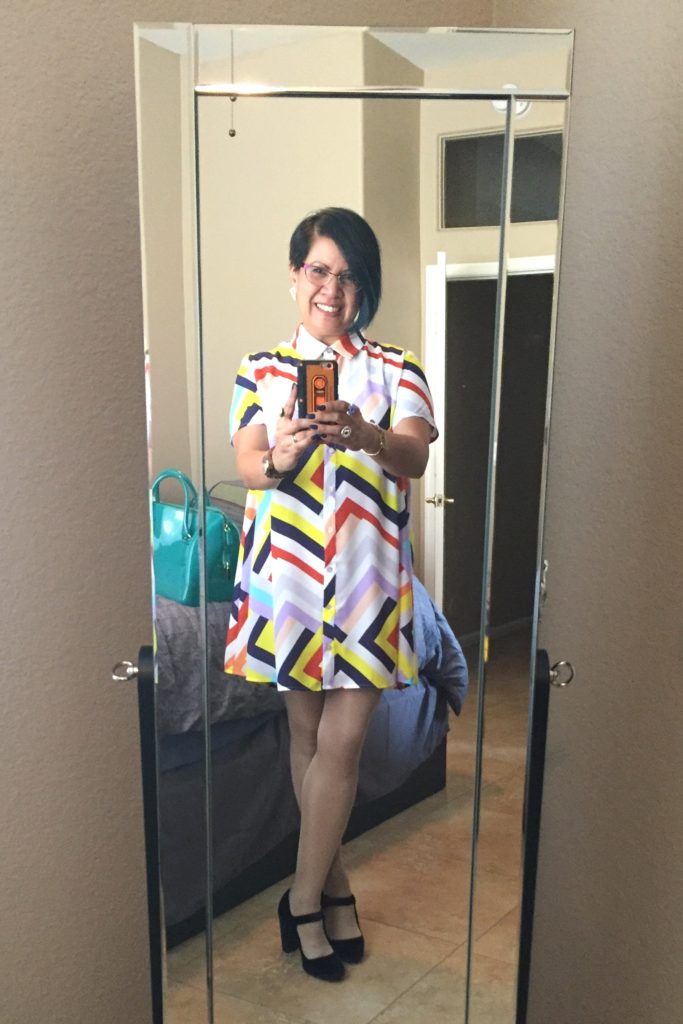 Outfit:  Chevron shirt dress/tunic from Forever 21; Navy blue jacket by Twelve by Twelve (a line previously carried by Forever 21, no longer available); Marley Mary Jane shoes in purple by Christian Siriano for Payless Shoes; Zeelol glasses; Furla Candybag; The Easy On Shine On tights in Candlelight c/o Berkshire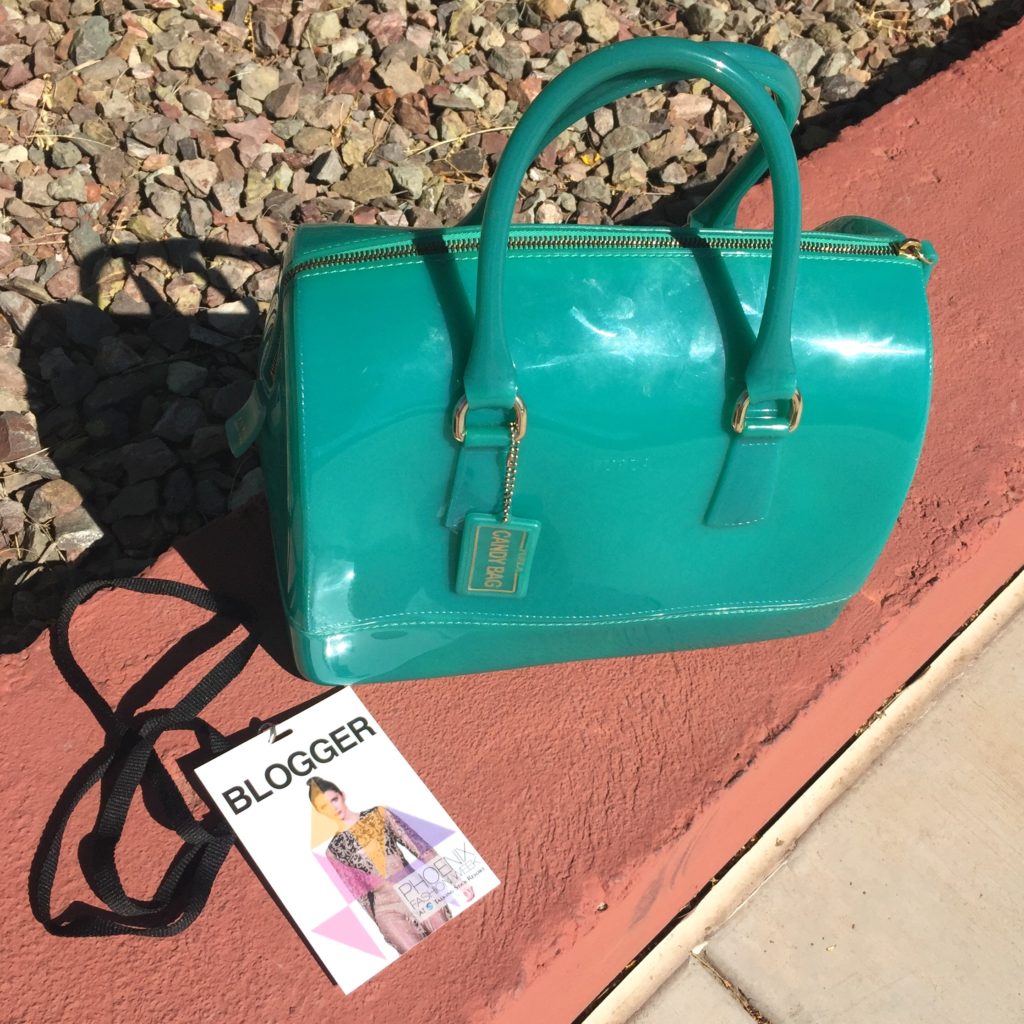 FTC Disclosure:  I received the product in exchange for a product review.  Although I did receive product, the opinions in this post are strictly my own.
(Post title: Lyrics from "She" by Elvis Costello)