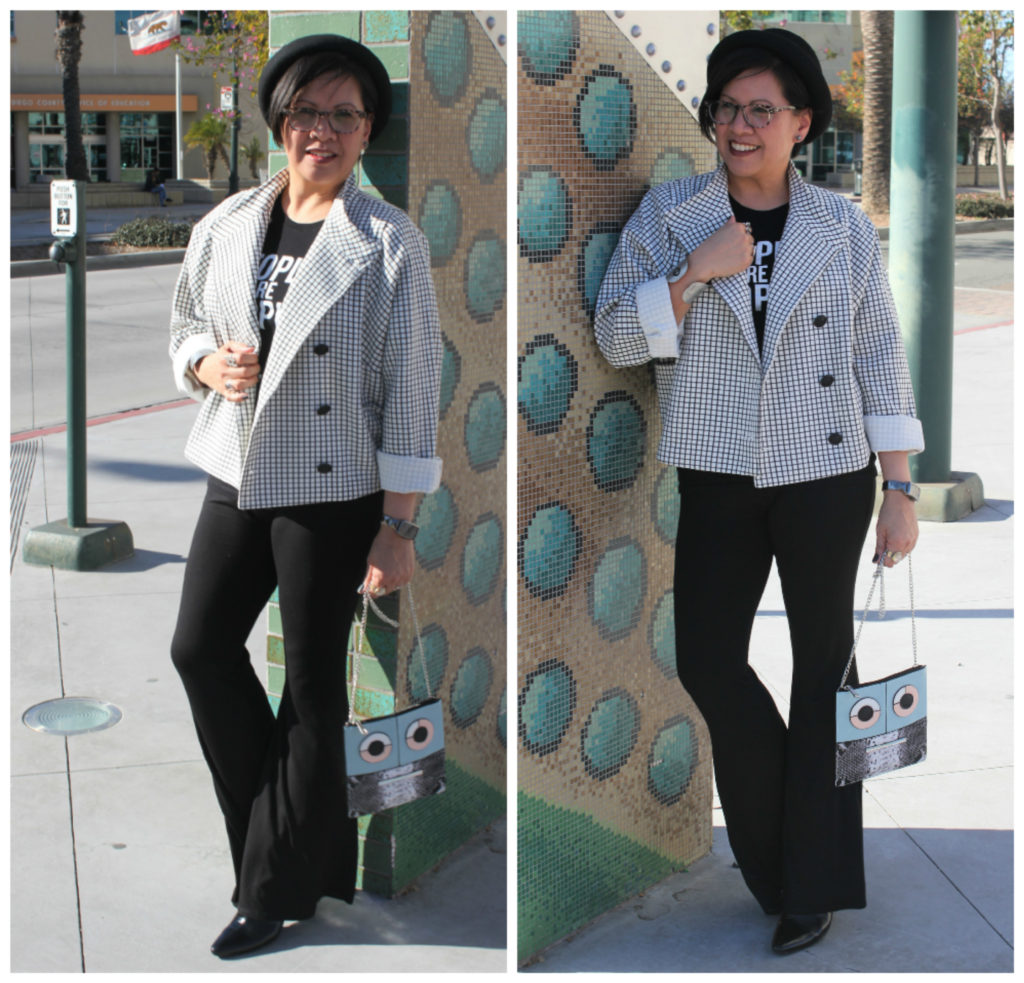 It's always great when friends can turn you onto a new brand, because it opens up your wardrobe to more choices and creates versatility. Jenna from Lucky Little Mustardseed is one of my favorite local bloggers, who I'm so proud to also call my friend. She has been wearing Cabi for sometime now, and recently turned me onto them after their recent Cabi Clothing Scoop introducing their Spring 2018 collection at the San Diego Convention Center.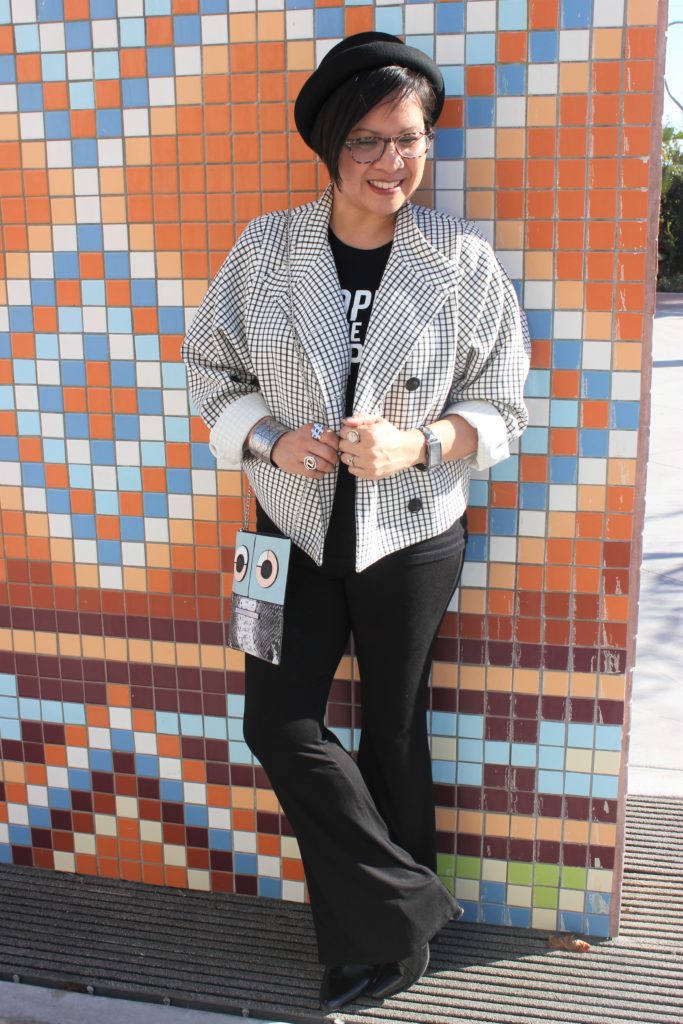 What I love about this jacket is that it is SO retro, and completely lends to my style. I wore the jacket with all black, including this now sold-out People are People t-shirt. The shirt is by Christian Siriano in collaboration with Leggo Your Ego. I first saw it on the runway from his Autumn/Winter 2017 collection, where he ended the show with the outfit below. Christian was also featured on Depeche Mode's Facebook "Fan Takeover":
I incorporated Depeche Mode's "People Are People" into our Fall 2017 show at NYFW as a symbol of what I stand for as a brand and designer. We placed the song during the finale walk and I think that got the message across rather strongly because it was placed at the end. The message that is: people are people, we should all be celebrated in our own way no matter what age, size or skin color. It wasn't a political statement that I was trying to make, but rather a statement on human rights. It's about supporting everyone, which is why I casted a diverse range of women to walk in the show. Everyone deserves to be represented.

As a brand, it's important to be inclusive because anyone can be a customer. Clothing should be fun and make women feel beautiful in their own skin.

– Christian Siriano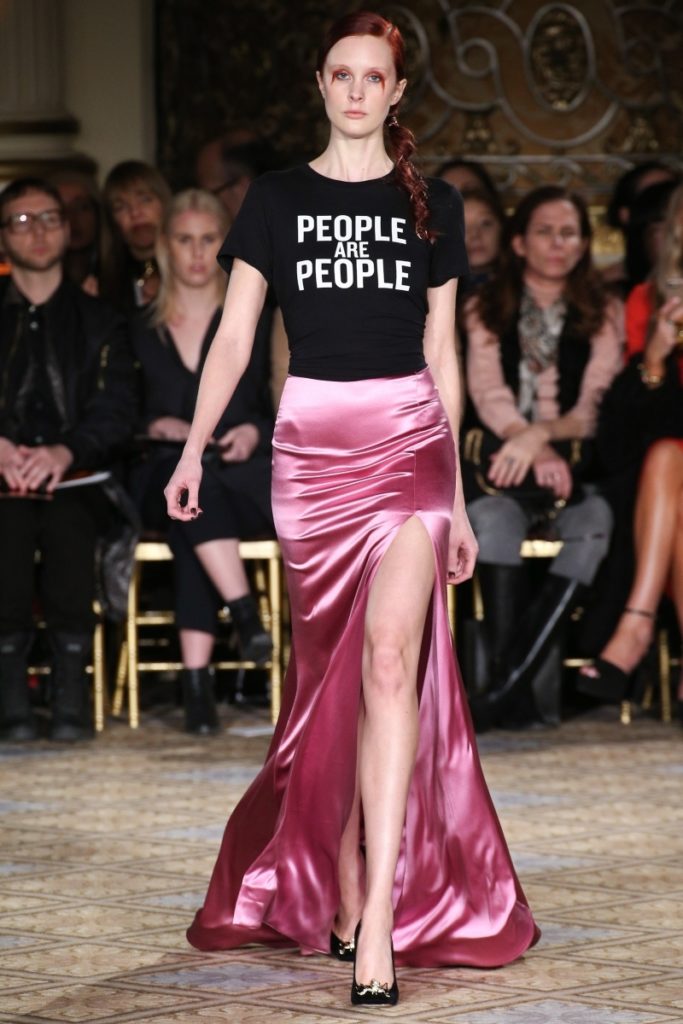 (Photo from Christian Siriano's official website)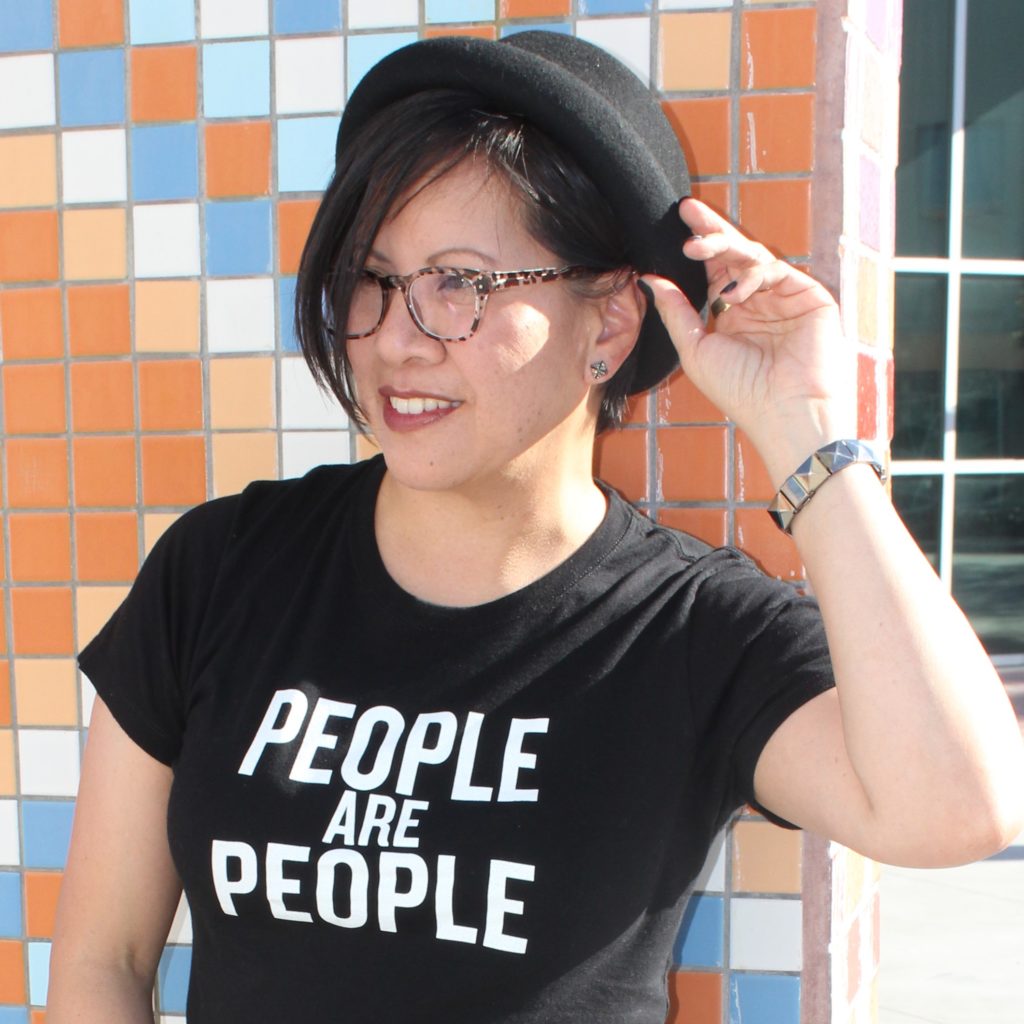 Believe it or not, Christian Siriano also collaborated with Impress Manicure for matching People are People press on nails! I bought two sets (one to keep and one to wear), and they lasted a little over two weeks. I love the matte finish and easy application. Of course, my retro-outfit was rounded off with some 80's inspired accessories: a robot cross-body purse, a Duran Duran album cover lip palette (I'm wearing the color "Rock-On"), and a cassette tape cell phone case. Yup, you can take a girl out of the 80's, but you can't take the 80's out of this girl!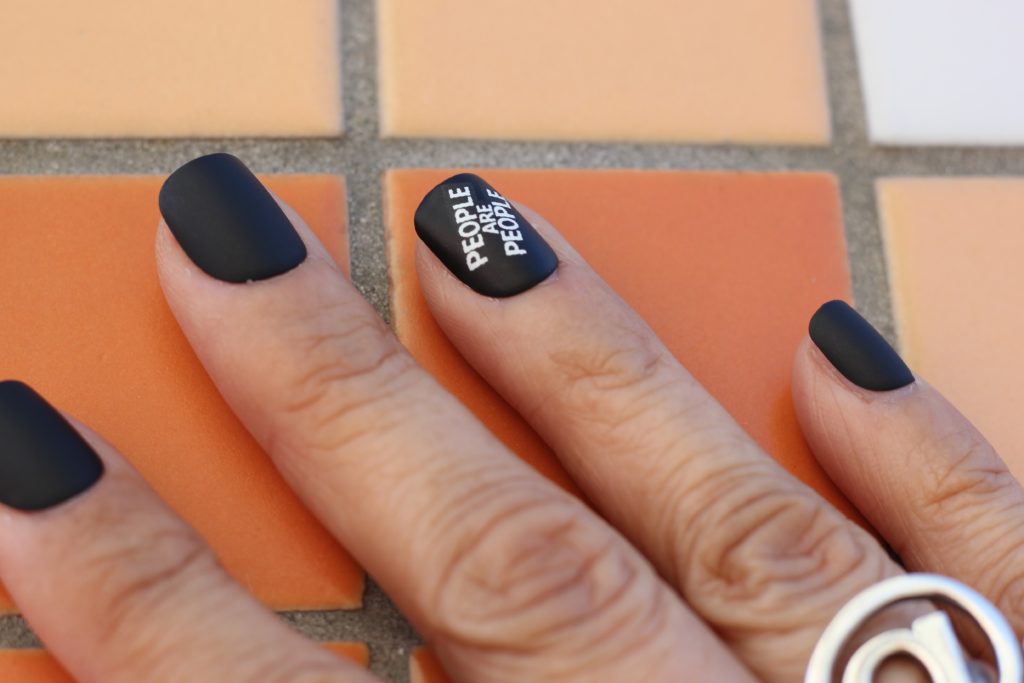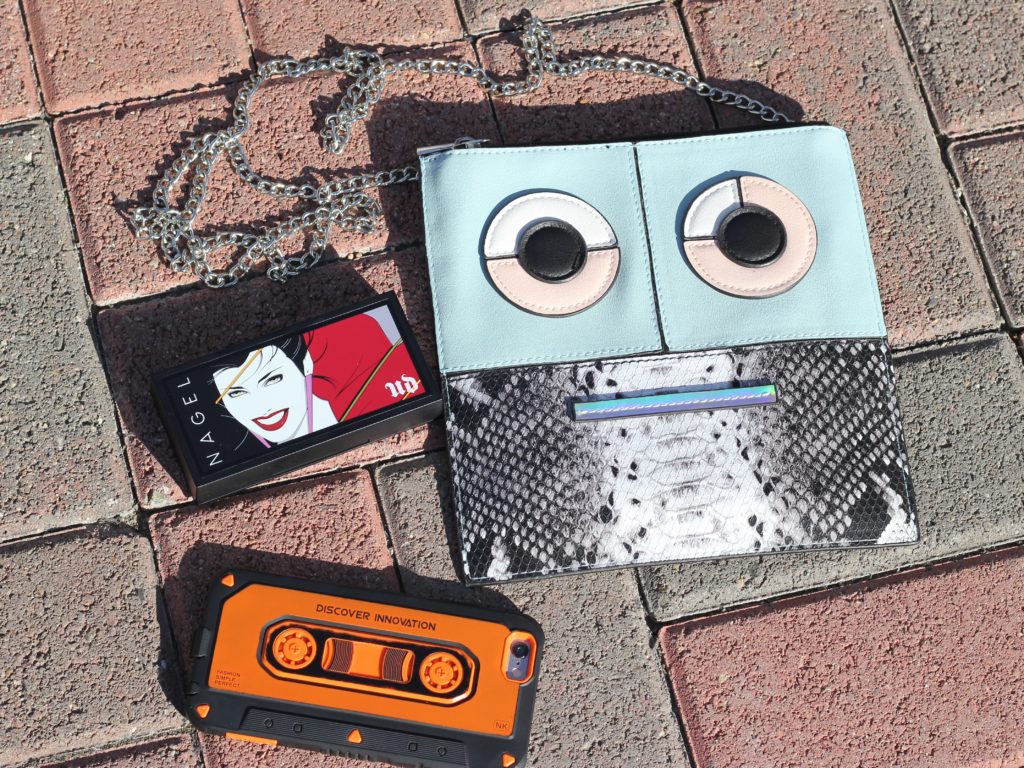 Outfit: Windopane Jacket by Cabi (no longer available); "People are People" t-shirt by Christian Siriano x Leggo Your Ego (sold-out); Unknown brand pants; Savannah Animal Print frames c/o Select Specs; Hat from Topshop; Leather ankle boots by Zara; Ring by Wendy Brandes; London Underground cuff c/o designhype; Karl Lagerfeld watch; Cross-body purse from ASOS; Nagel x Urban Decay "Rio" lip palette; Cassette Tape phone cover c/o Banggood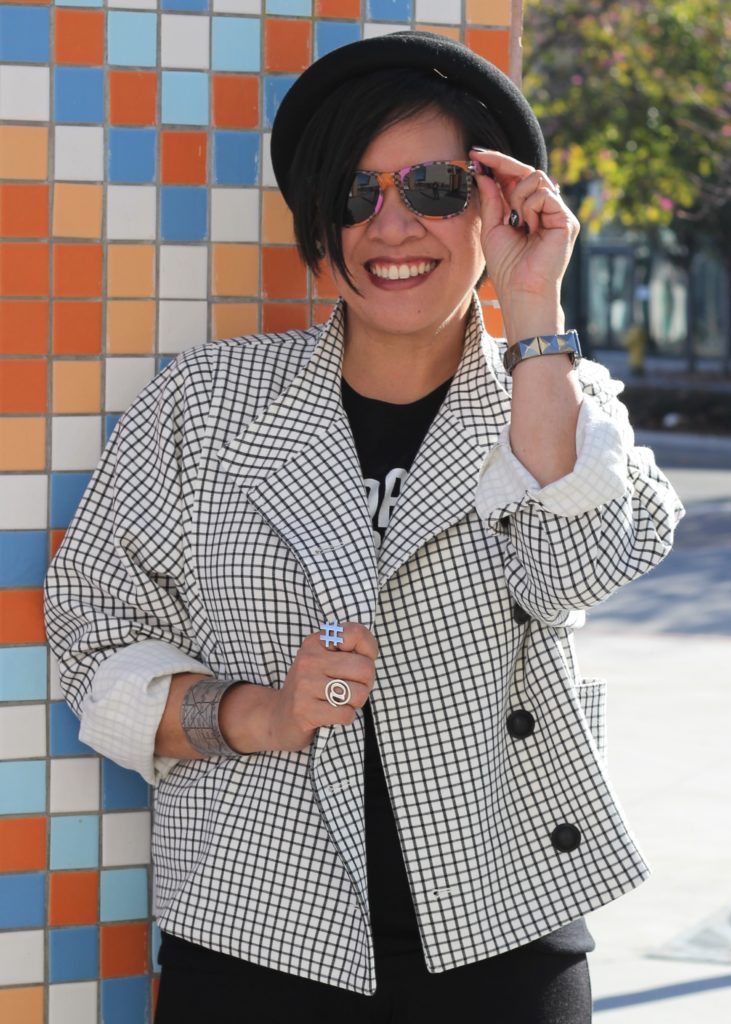 Included this fun outtake, where I'm wearing my sister's "new wave" sunglasses!
All photos by Rholnna Jiao unless otherwise noted