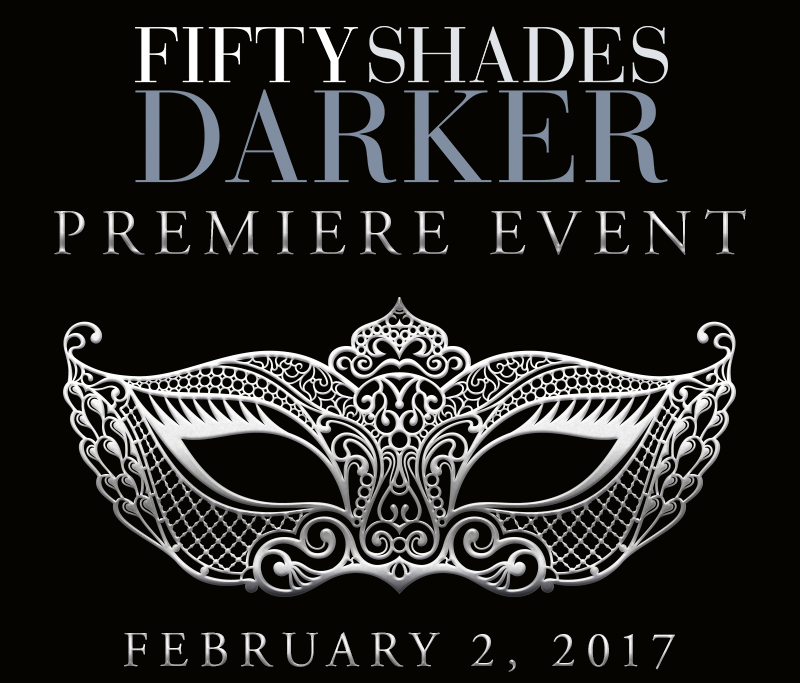 I wish I could put  *winky smiley face* in the title, but alas, I can't!  Sorry I haven't been posting lately.  I just started a new job, which is nearly 45 minutes away from home, so I'm trying to figure out a good time-table to do my outfit posts and other posts that I have to schedule throughout the week.  I will most definitely post about something that I did attend recently, and I promise to do a full review:
I attended the Fifty Shades Darker movie premiere and masquerade ball in Los Angeles!  
I am a long time fan of the franchise (some posts here, here, here and here), so I decided to enter a Fifty Shades Darker listing for the possibility to attend the premiere…just in case.  Well, I received my invite earlier this week, made arrangements with my new job to leave for a half day and attended the event with my best friend, Janice!  It was everything I hoped it would be, including an appearance by Jamie Dornan and Dakota Johnson.  Also, the movie is far better and more intense than I could have imagined.  If anyone was doubtful of the chemistry between the main characters, this sequel will dispel all of that.  It definitely goes where the original movie did not.  Here's a hint for those watching the movie next week (which includes myself, because I'll be seeing it again, with my friend Zach):  STAY THROUGH THE CREDITS, it will be SO worth it.
So again, pardon the interruption and I'll be posting regularly again next week!