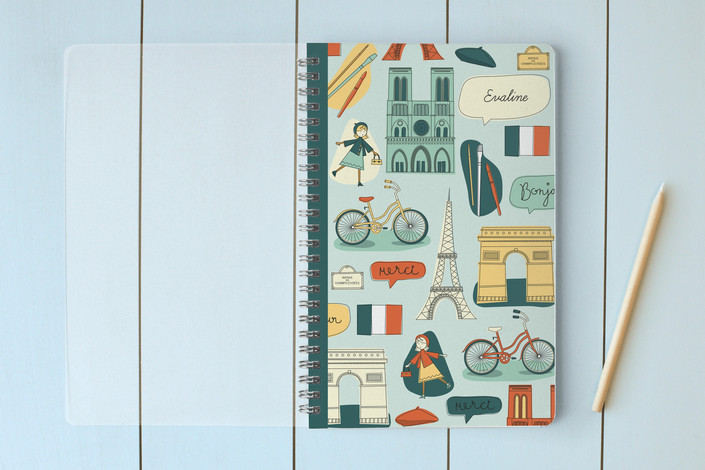 I really love a great journal or planner.  Before I was blogging, I was definitely writing in journals (see my post about it here), so it's no wonder that anytime I'm in a bookstore, stationery shop, or even a large chain retail store like Target, I'll usually stop by the paper goods section to see if there's anything cute.
Imagine my excitement when I was introduced to Minted, an online stationery store that is also a design marketplace.  They source fantastic creative content from a global community of independent artists and sell the best designs on paper goods, art and home decor.  For instance, check out that lovely journal in the picture above called "A Little Paris" by artist Sharon Rowan.  When you select your item, you can click on the link to get to know the artist, as well as see other items they have designed for Minted.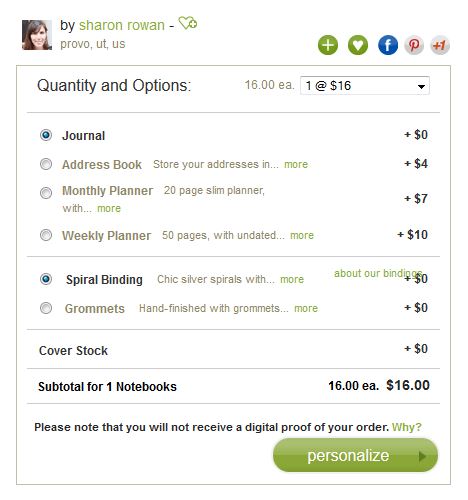 What I like the best about their journals and planners are the options provided.  Even though I've selected a weekly planner, I can also order a matching journal, which all can be personalized through color selection and by adding your name or even uploading your personal pictures (depending on the type of cover selected)! Additionally, the options change, depending on what kind of product you want.  I love stickers, so it's great that once you choose the planner option, the stickers then become available.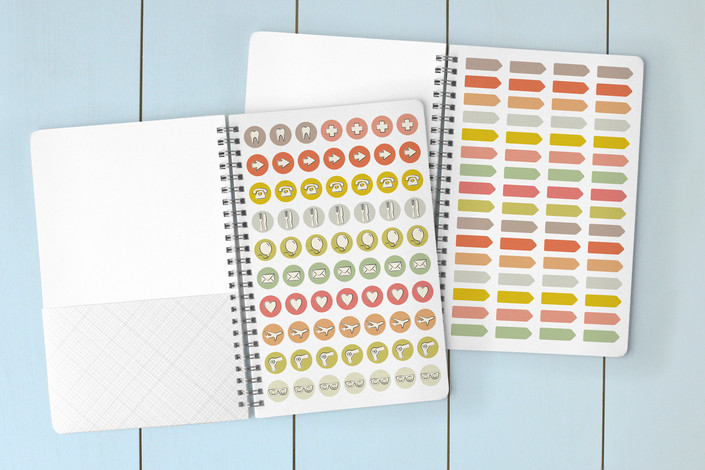 There are so many products to choose from, including personalized name labels that are waterproof, dishwasher safe and non-toxic, which is perfect for when Dominic goes to school.  Since school starts in about a month for him, I'm definitely going to have a great time browsing through the site and seeing all the great products for the both of us at Minted!
(Also, if you like what you see as far as journals and planners, here's a direct link to their collection:  http://www.minted.com/journals)
FTC Disclosure:  I received credit as a courtesy to enjoy the site, but not as compensation for this post.  Although I did receive credit, the opinions in this post are strictly my own.