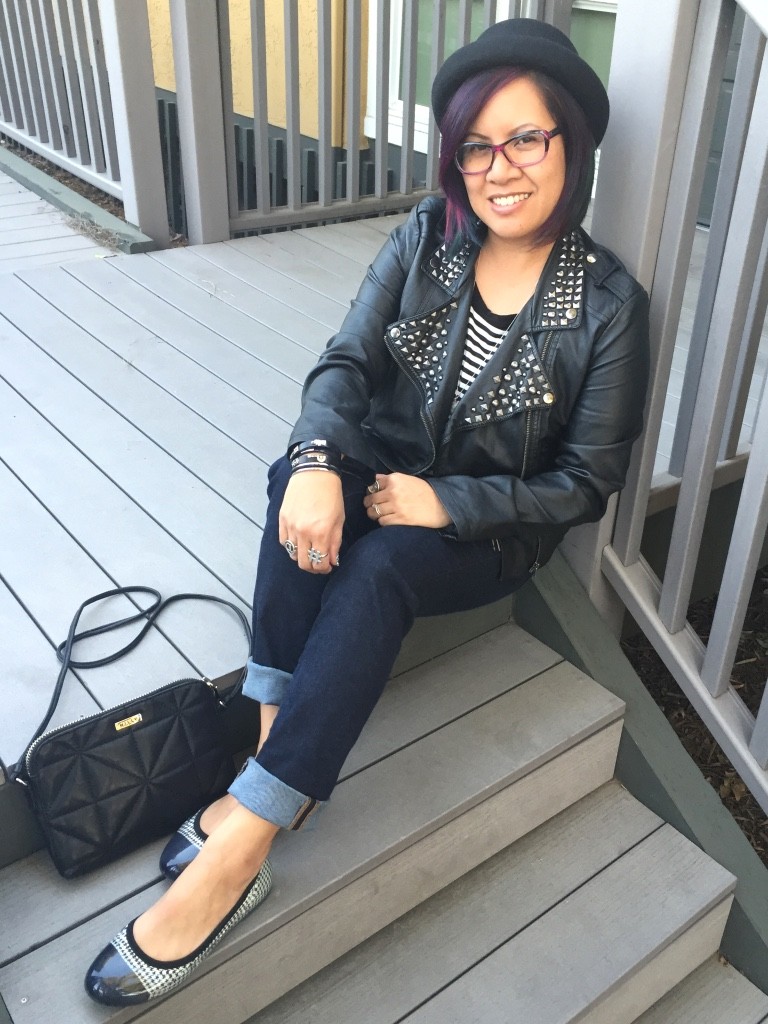 As a blogger, I'm finding out more and more that Instagram is a great place to not only connect with other people, but to discover new and emerging brands.  I discovered Ja-Vie ballet flats through a like on my Instagram, and decided to look into these very innovative, yet stylish flats.  I'm a sucker for anything houndstooth, so I was excited to see this lovely ivory & black pair.
Ja-Vie ballet flats differ from any other flat I've come across.  They are made with a jelly outsole, leather cushioned insoles providing comfort and support, and a knit "sock" lining.  The leather insole can be removed and the whole shoe can be machine washed (just make sure to use a mesh laundry bag to protect them)!  Plus, the price point of $68 is great for any budget.  The result: practical comfort and style, which is great for a mom on the go, like myself!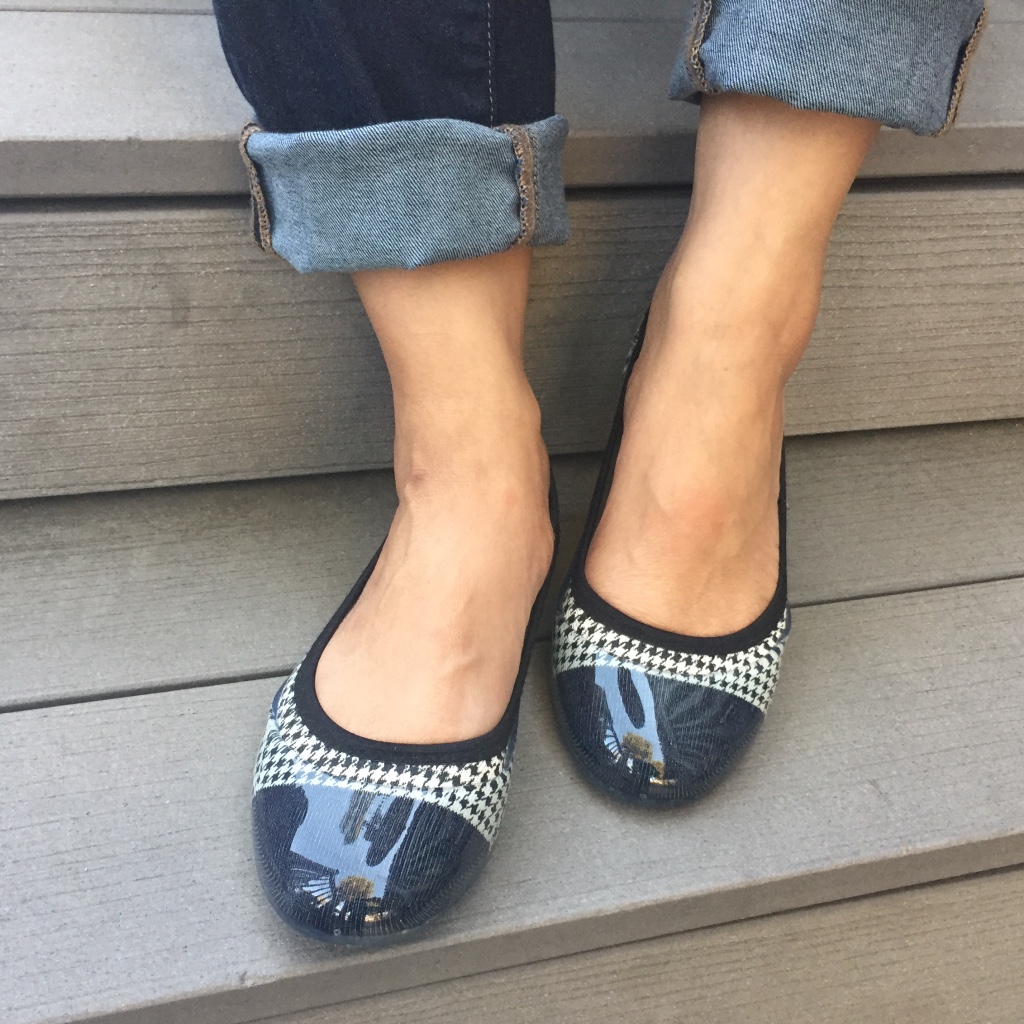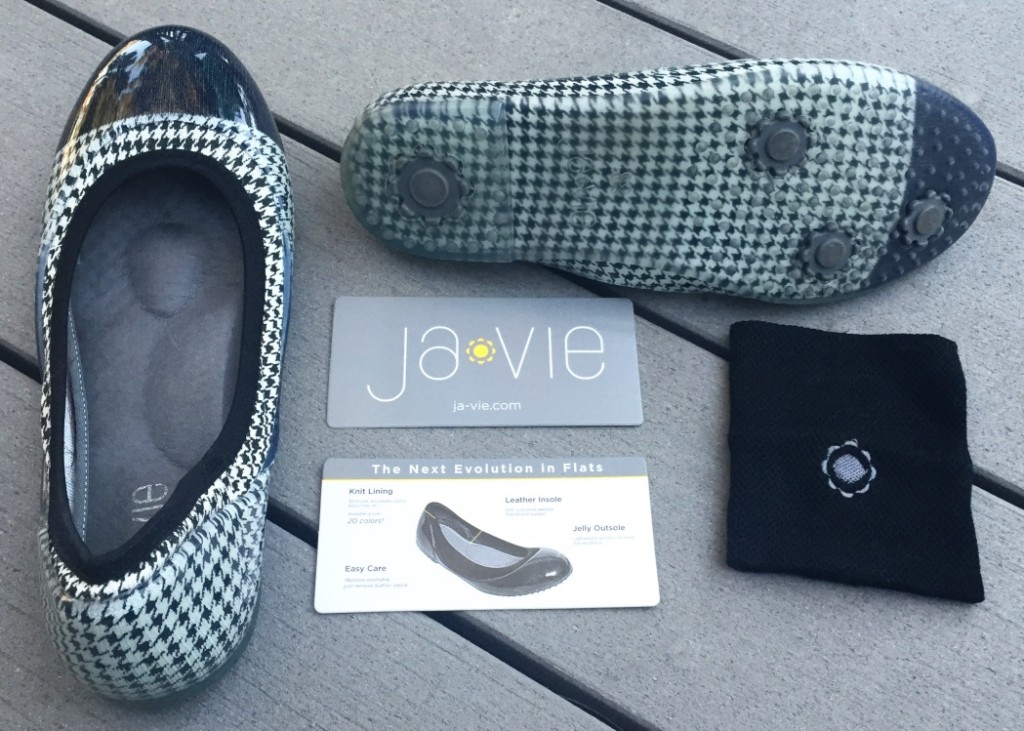 For my outfit, I decided to really play up the 80's factor, because I have loved houndstooth since I was a teen.  I remember I had a houndstooth skirt from The Limited and houndstooth leggings from Express that I wore over and over with everything.  I had a hat just like the Topshop version I'm wearing with this outfit, and I also had a leather moto-jacket back then as well.  I guess my love for the 80's doesn't just stop at music!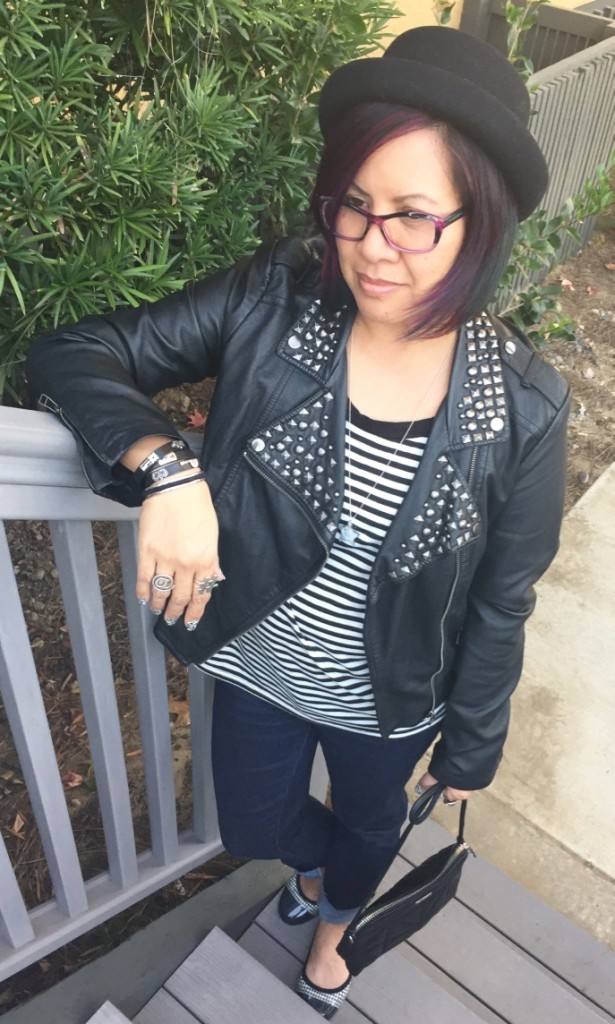 Outfit:  Topshop hat; Forever 21 faux leather jacket (old); Madewell jeans; Milly purse; Love Tatum necklace (bought on sale at Simply Local); Wendy Brandes rings; Depeche Mode 5 icons sterling silver & leather handmade wrapping bracelet by Little Treasure by Mir; "Mona" glasses in Fuchsia Sunset c/o Spy Optic; Flower Design bracelet in Steel Silver c/o Bittersweet; Ivory/Black Houndstooth flats c/o Ja-Vie
(Outfit photos by Rholnna Jiao)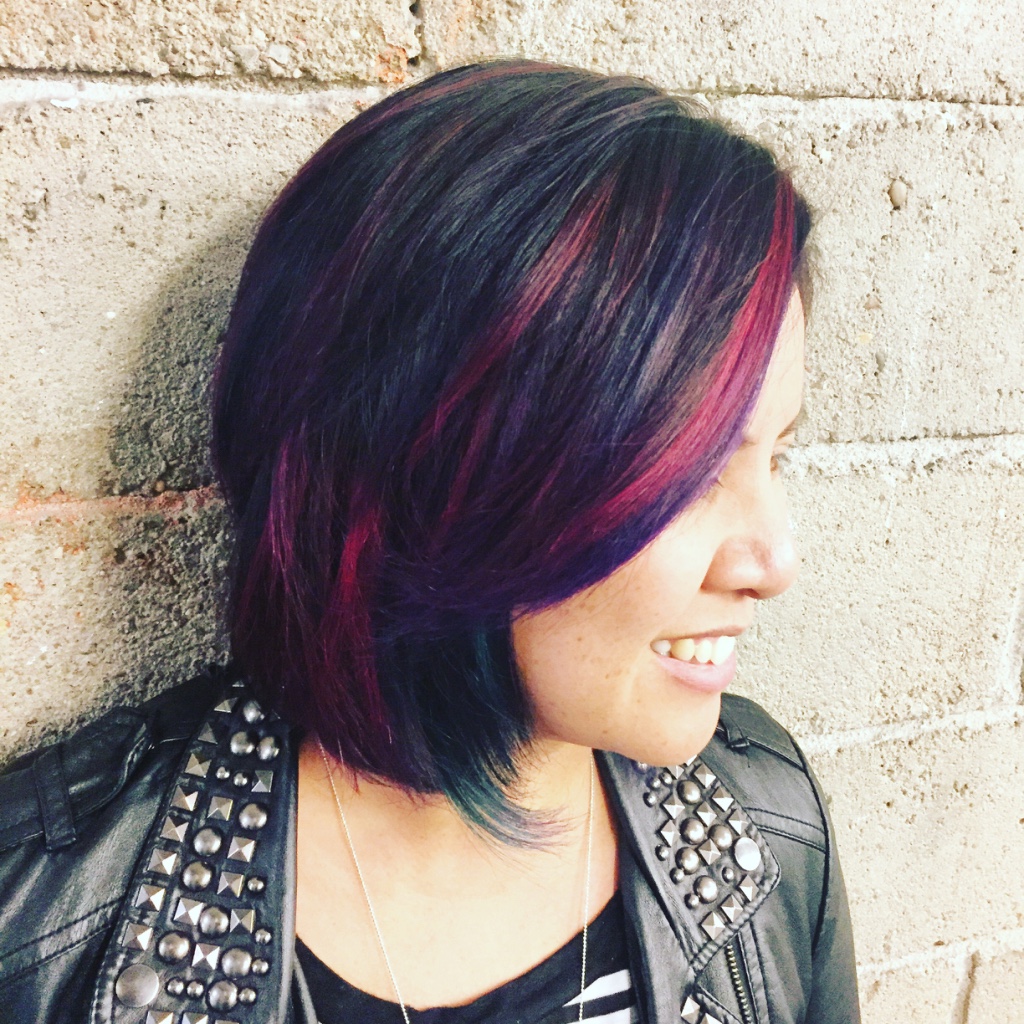 My latest hair color:  "Oil Slick" by Salvador at Kelly Cardenas Salon in Hillcrest.  It's the brunette's answer to Unicorn Hair!  I think this is my favorite color so far!
FTC Disclosure:  I received product in exchange for a product review.  Although I did receive product, the opinions in this post are strictly my own.