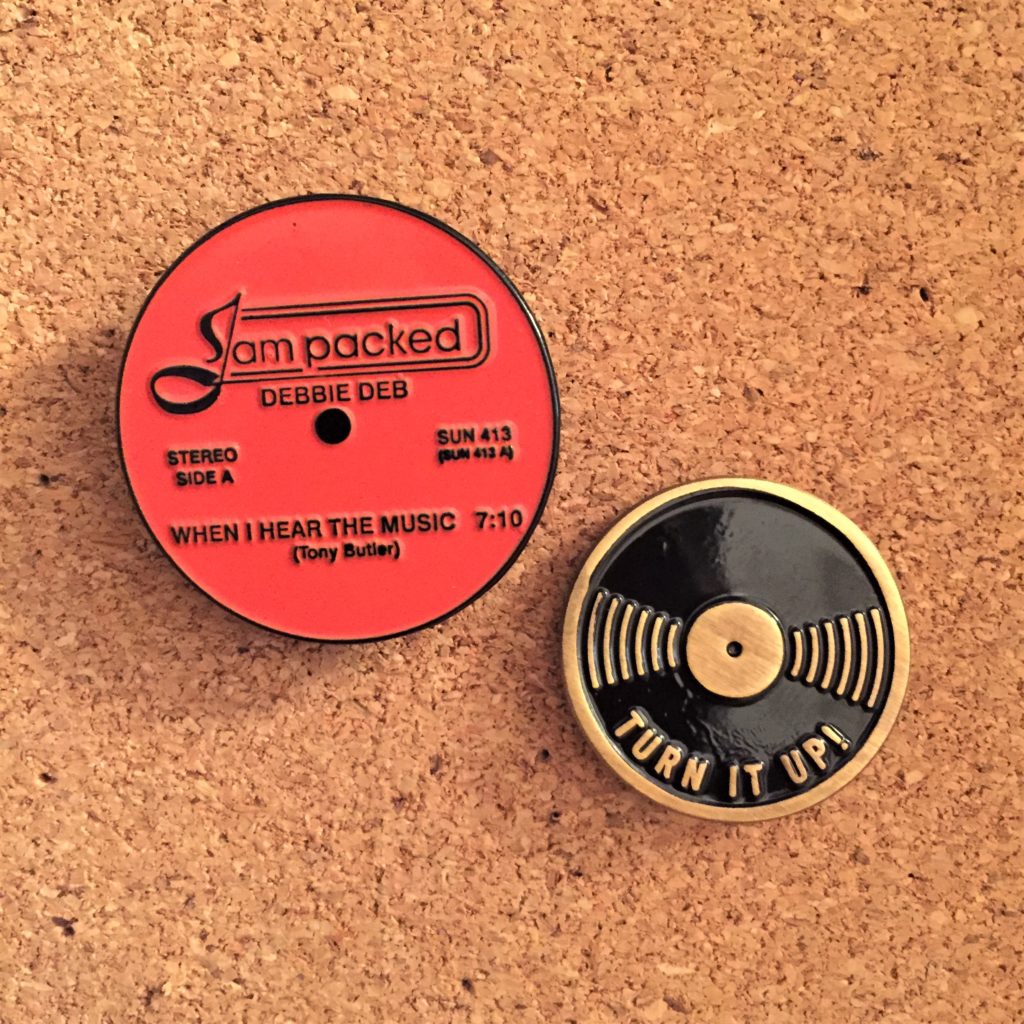 Today is Record Store Day!  This is the first year since 2011 that I haven't gotten up at the crack of dawn to queue up for my favorite picks.  With my new schedule, I work Saturdays and I actually took today off to be in line for RSD's 10th anniversary to check out the exclusives.  However, I also made an appointment for my hair.  Since the last appointment of the day at the salon was at noon, I don't think I could wait in line, get what I want and make it for my hair appointment.
I am going to Record City right after I get my hair done to check out the aftermath, and to see if they will still have copies of the Just Say 50: Sire Records 50th Anniversary Box Set that I want.  Then I have to get ready for the Pixies for a date night with the hubby tonight!
For those already in line for Record Store Day in the US:  May your digging be fruitful and here's to hoping you get everything you want!
(Vinyl record related pins from my collection by Move In Silence & PSDesgnCo on Etsy)