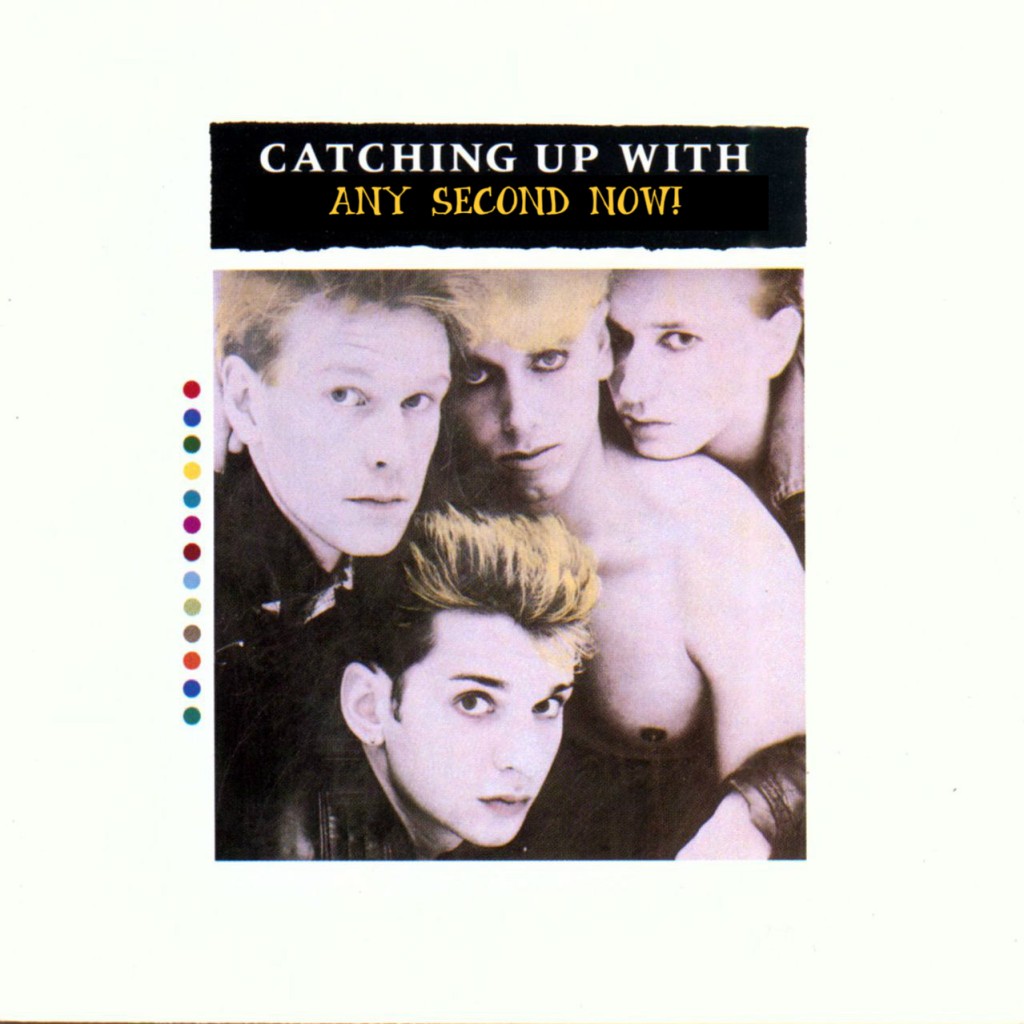 I know I've been very laxed when it comes to my blogging lately, and I apologize!  My son has been away at his grandparents in Las Vegas for the last two weeks, so I have to confess that I've been catching up on some much-needed sleep.  But now to get caught up on my blogging, I'm posting about events that I missed over the last few months.  I'll also be putting up my concert catch up posts and I think I'll be all caught and ready to put up my newest posts about recent events and product reviews!
---
DANCE DANCE RESOLUTION – 1/31/16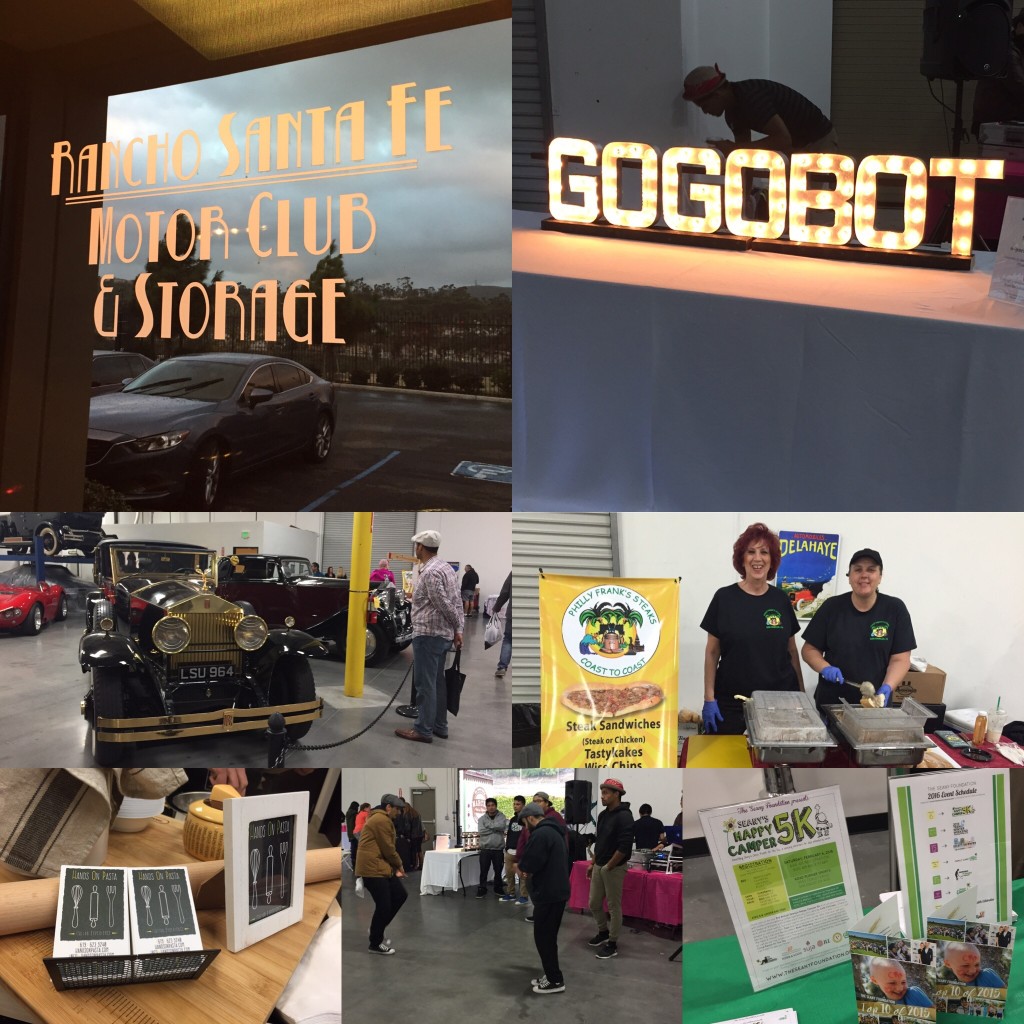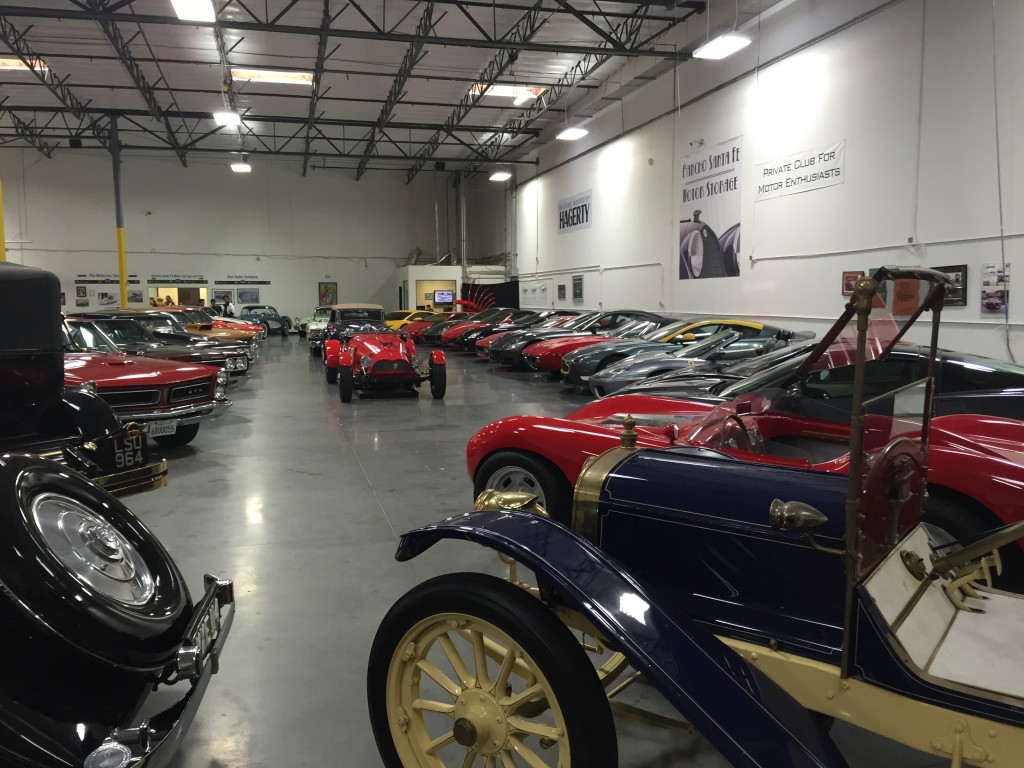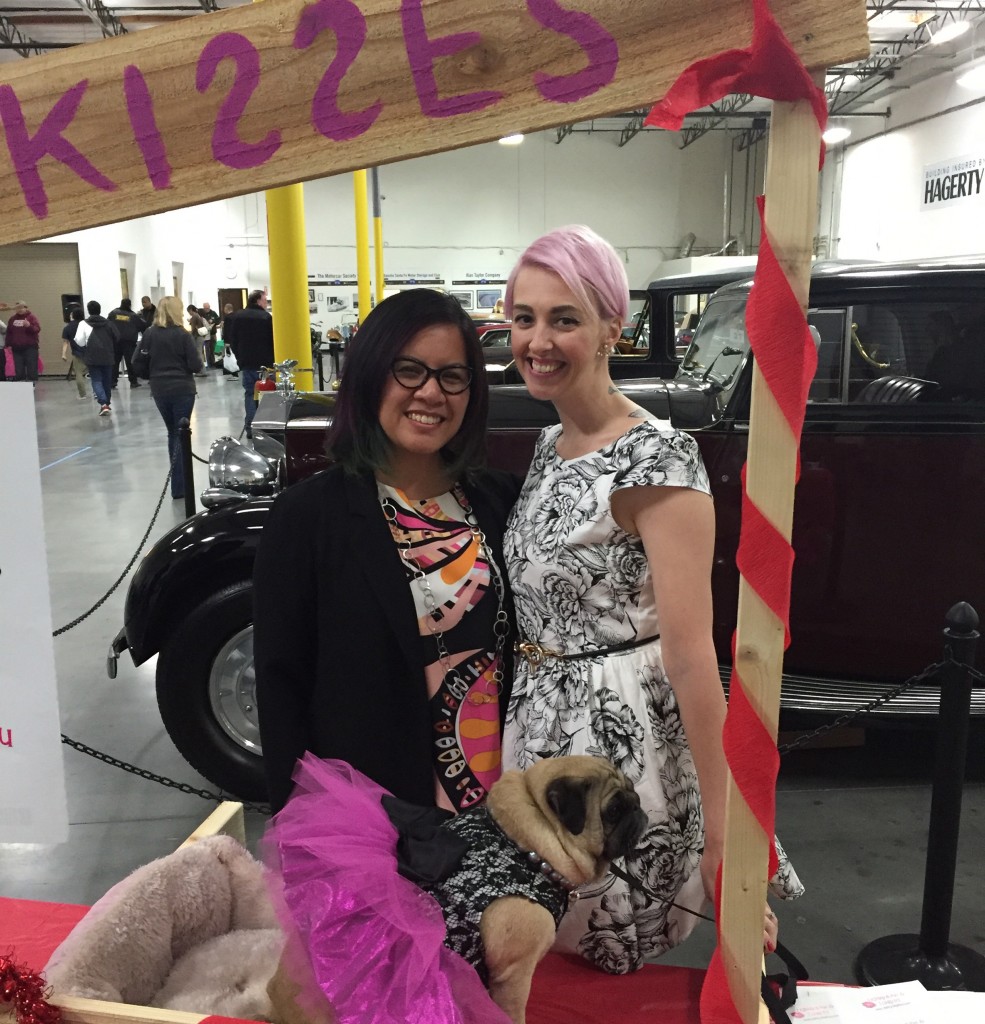 My husband and I were invited by Delicious Buzz to attend the "Dance Dance Resolution" event presented by the international travel company Gogobot San Diego and a local non-profit organization, The Seany Foundation.  It was held at The Rancho Santa Fe Motor Club & Storage and although it was quite the storm outside, it was a fun night of food, drinks, dance battles and pug kisses by Chole (with her mommy Heather of The Stylish Bisou).
---
THE BEAT CLOTHING SPRING FASHION SHOW – 2/21/16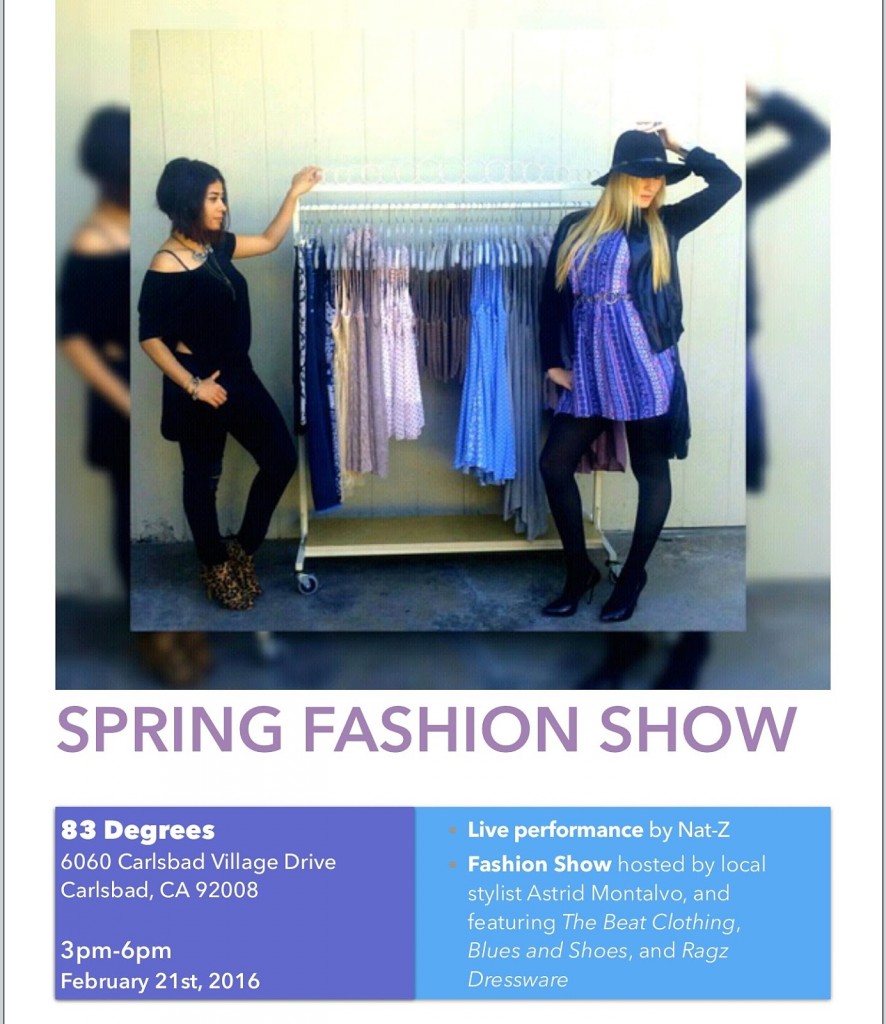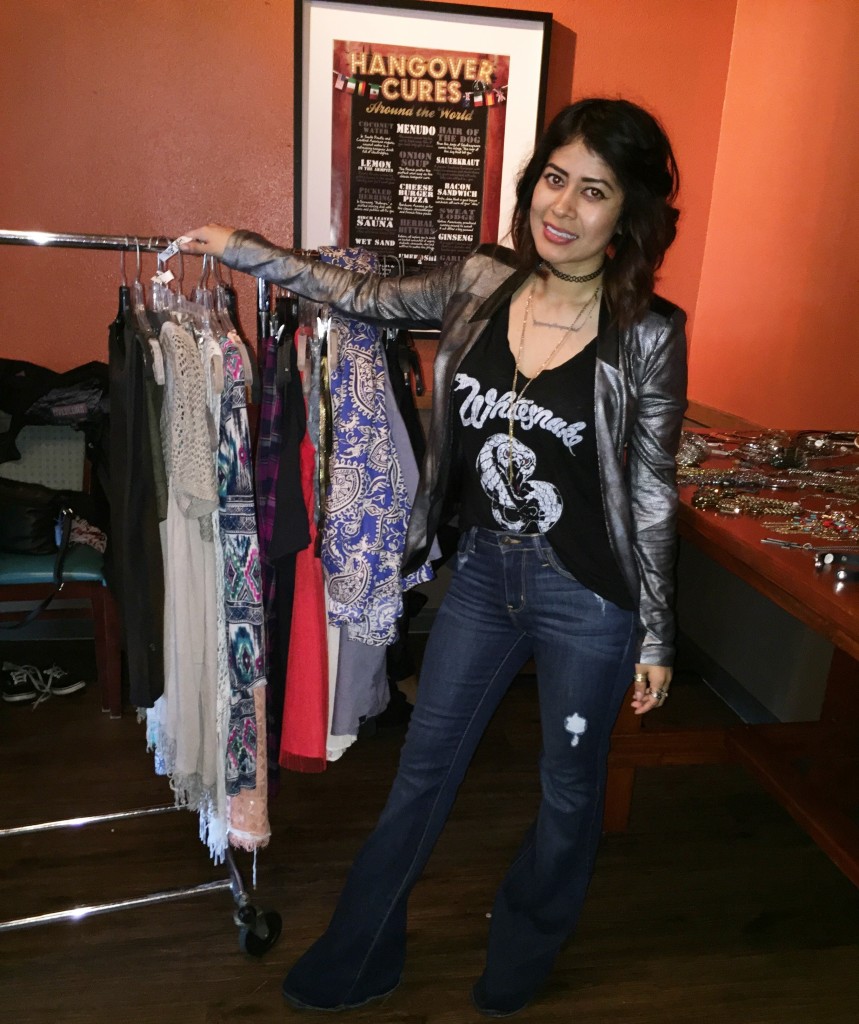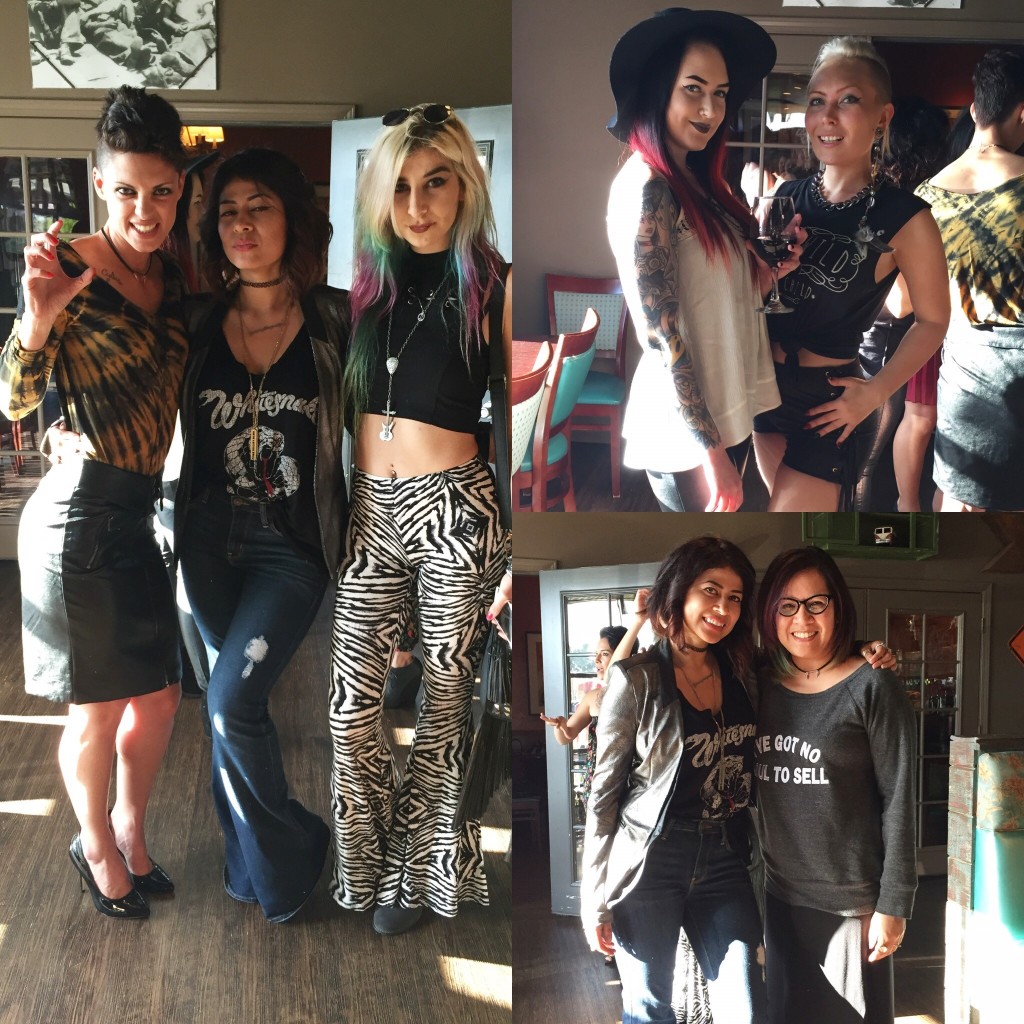 Back in February, The Beat Clothing stylist Astrid Montalvo invited me to check out her fashion show in Carlsbad.  Unfortunately due to some scheduling issues, my niece, Mei-Lin and I missed the actual fashion show, but I got to photograph some of the lovely models afterwards, and Mei snapped a picture of me with Astrid!
---
LATINO FILM FEST FASHION SHOW AT FASHION VALLEY – 3/18/16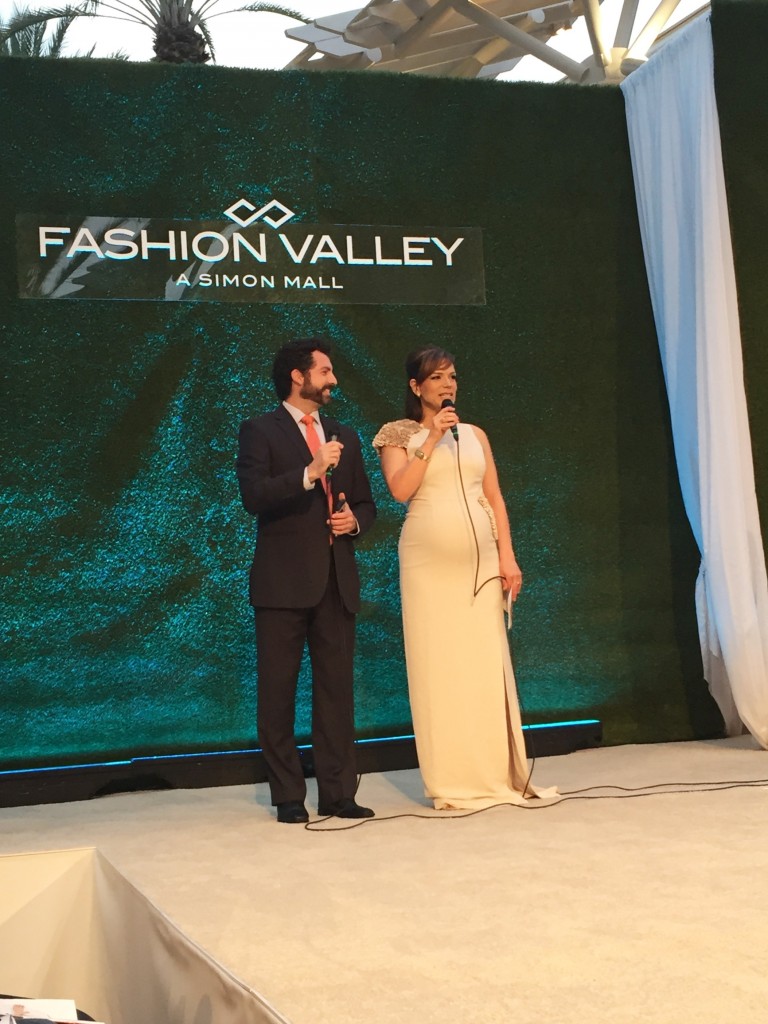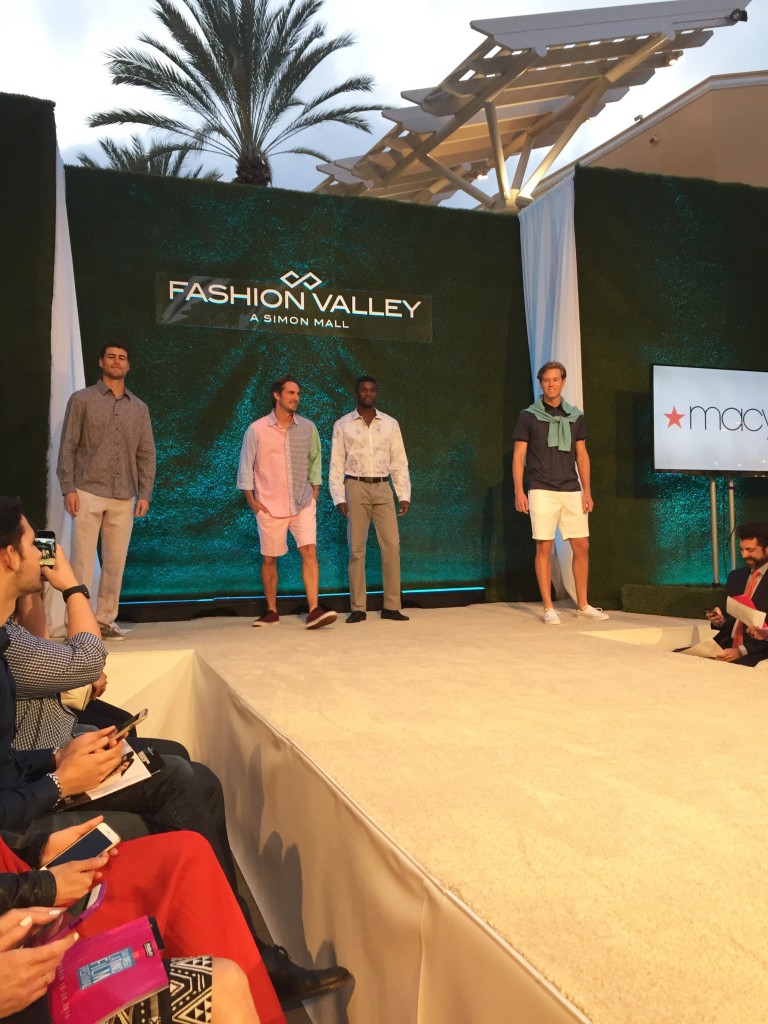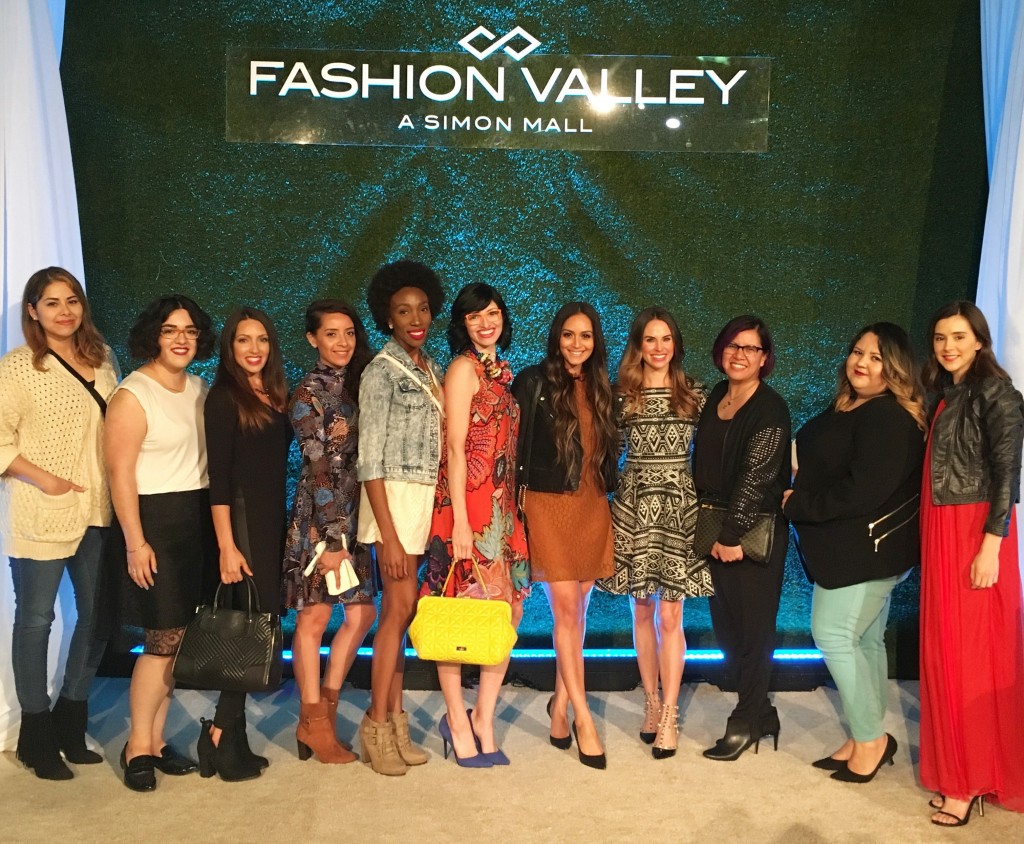 Bloggers were invited to attend Fashion Valley's 2nd annual "Celebration of Fashion" runway show for the 23rd annual San Diego Latino Film Festival.  The event was emceed by Paola Hernández-Jiao and Abelardo Rodriguez and featured men's and women's fashion.  My favorite was the fringed skirt by Scotch & Soda, featured in the video above.  Look at that swing!
---
BERRY BEST CHOCOLATE FEST – 3/19/16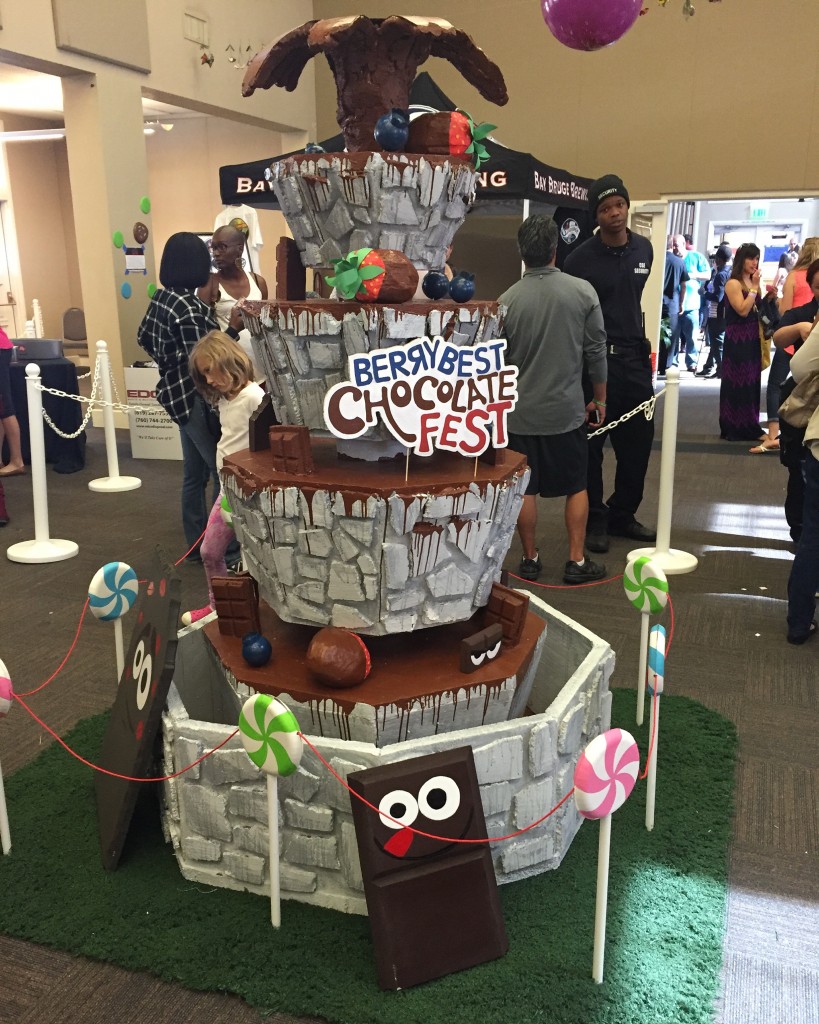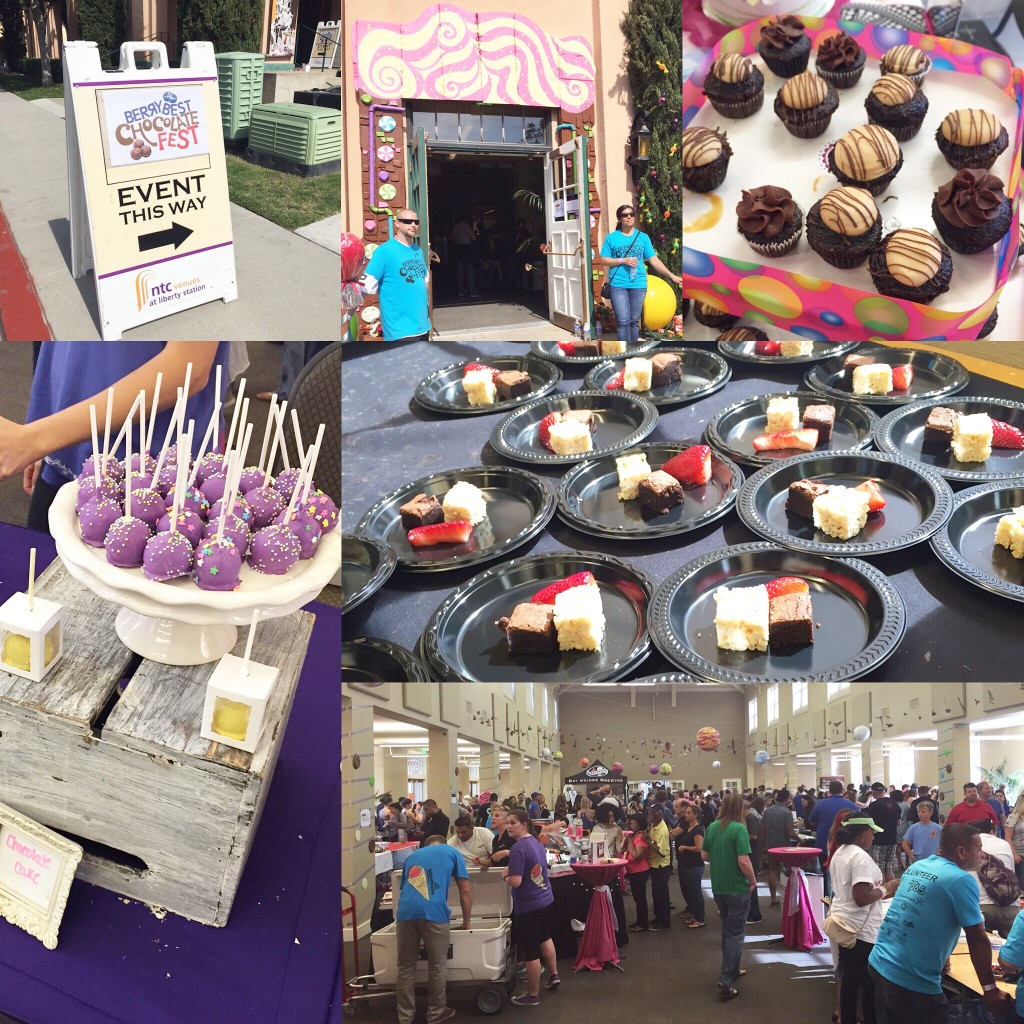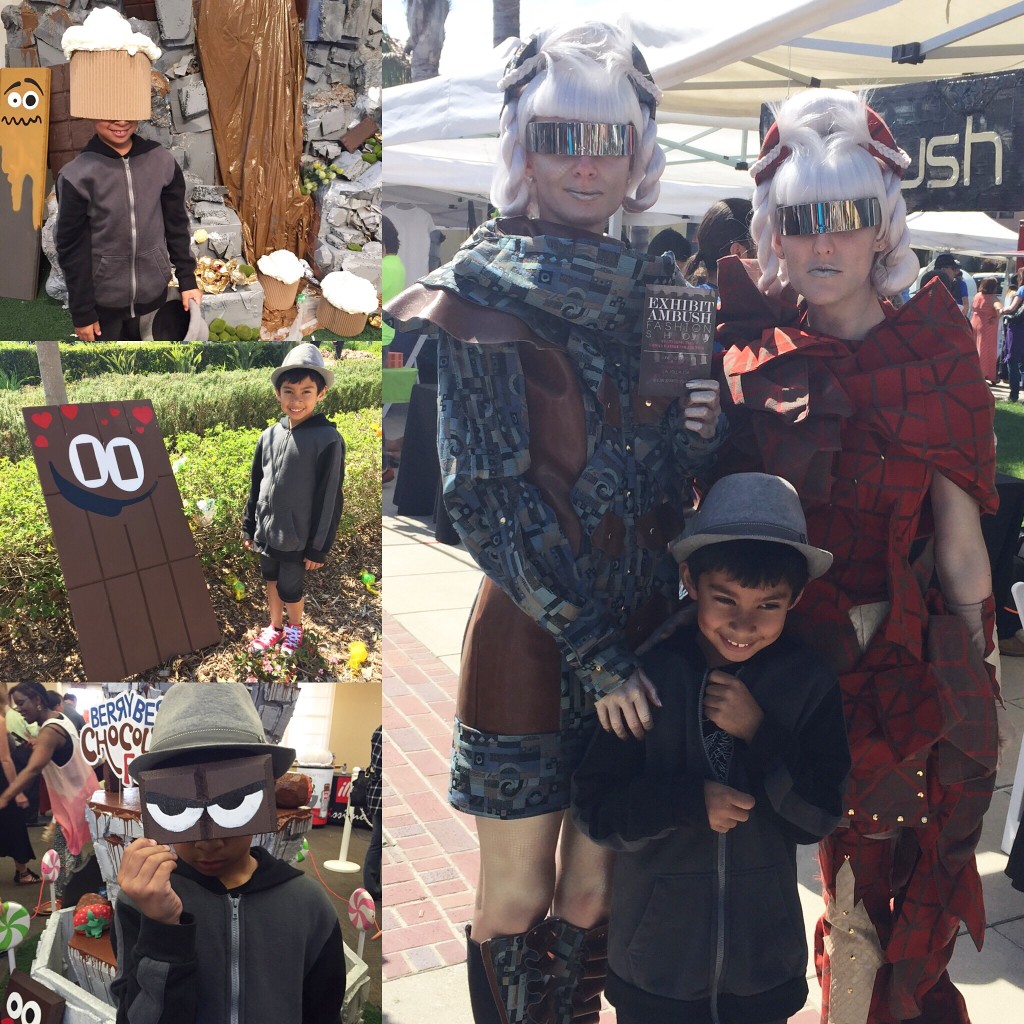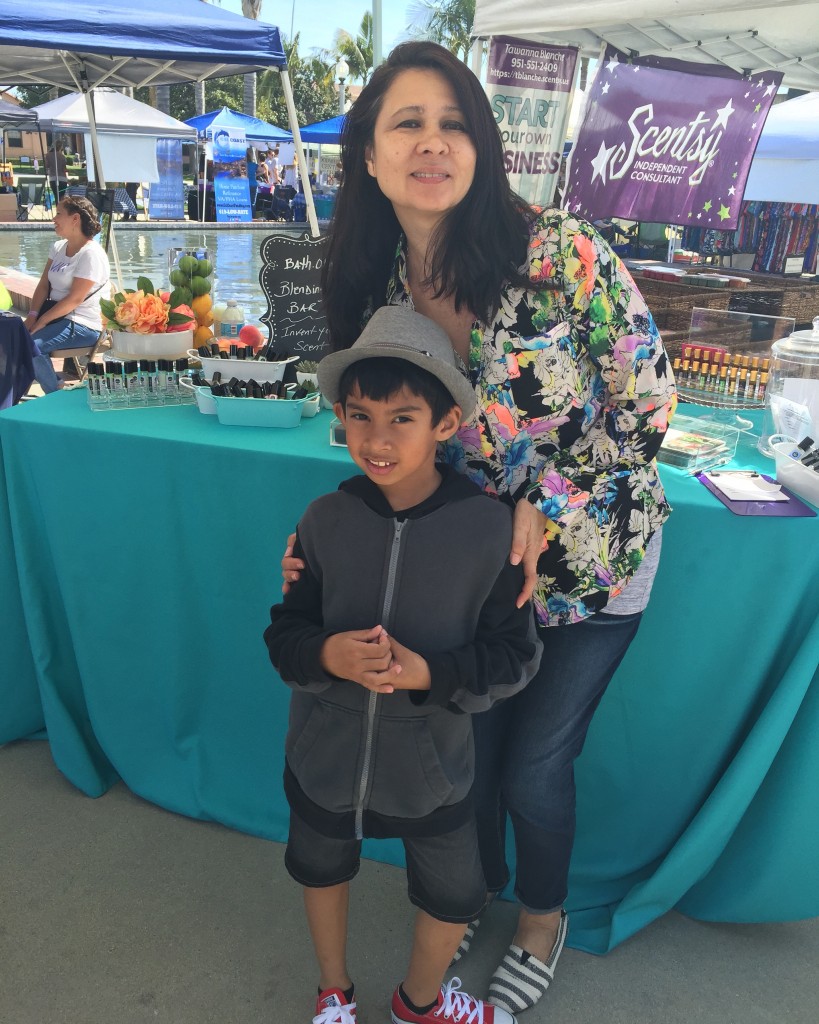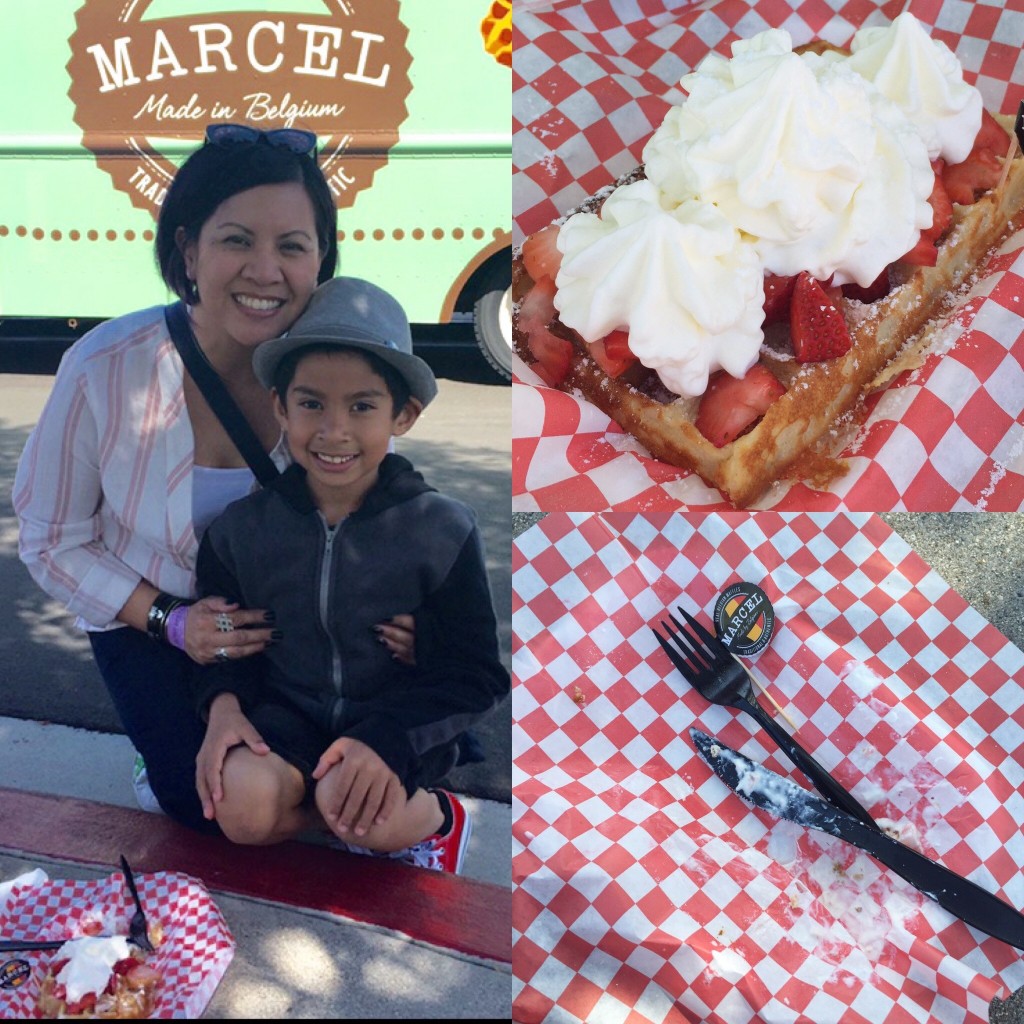 My mother-in-law had a booth for Bathologie, one of her direct sales companies at The Berry Best Chocolate Fest at Liberty Station, so I took that opportunity to hang out with my son and enjoy the festivities.  Rather than all of the wonderful chocolate, Dominic decided he actually loved the Belgian waffles from the Marcel Waffle Truck.  I wholeheartedly agree!
---
RECORD STORE DAY 2016 – 4/16/16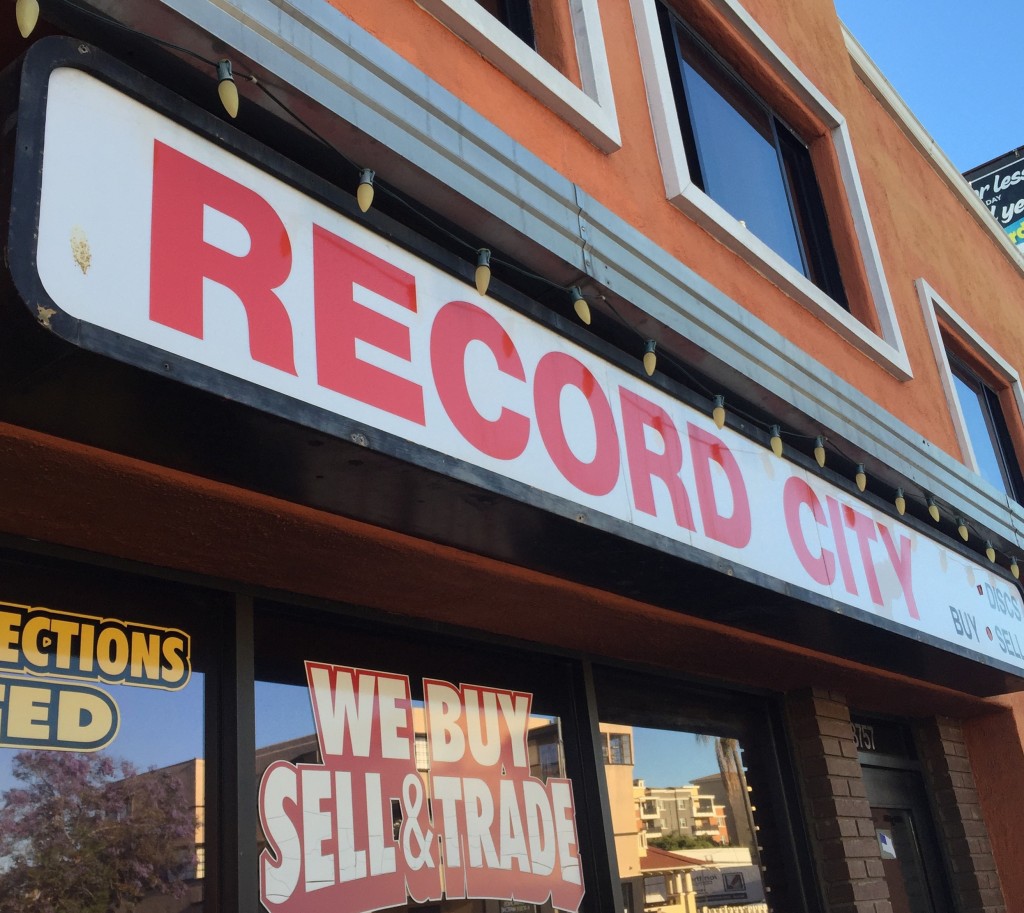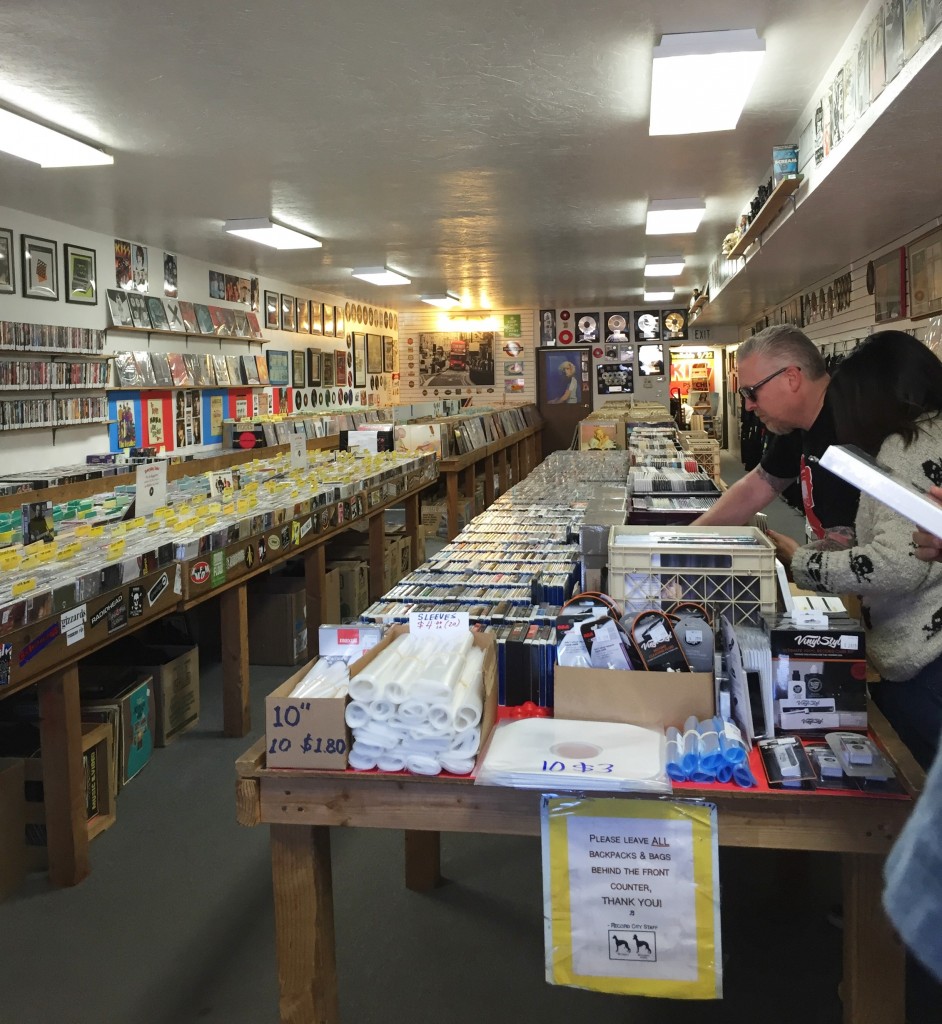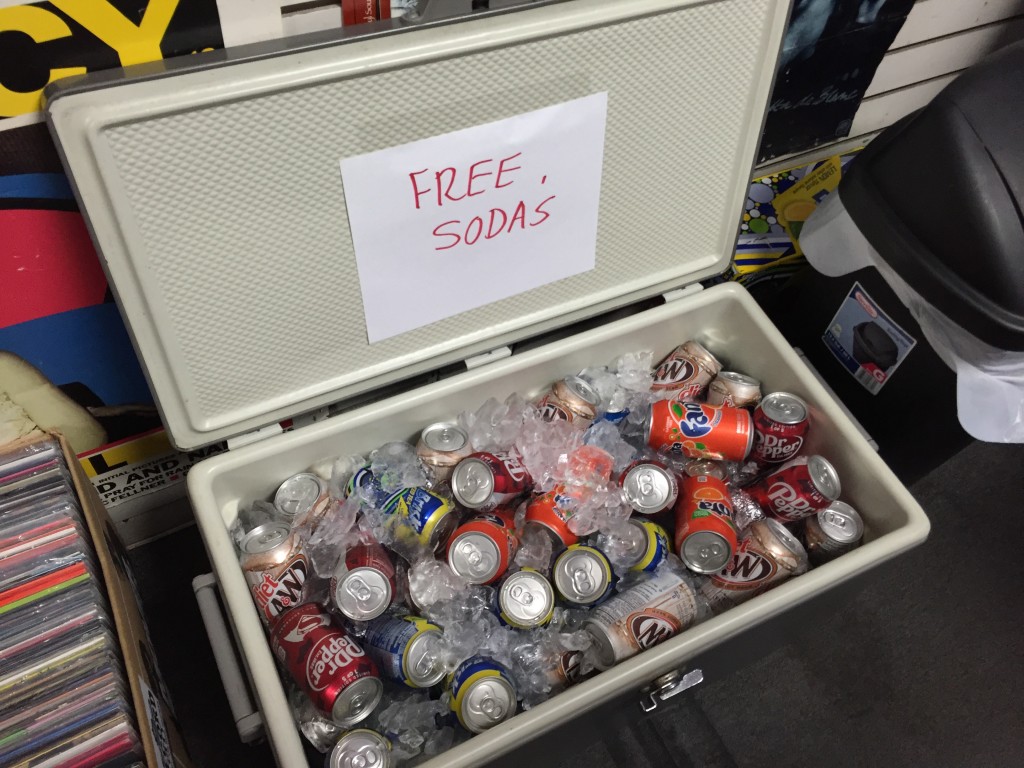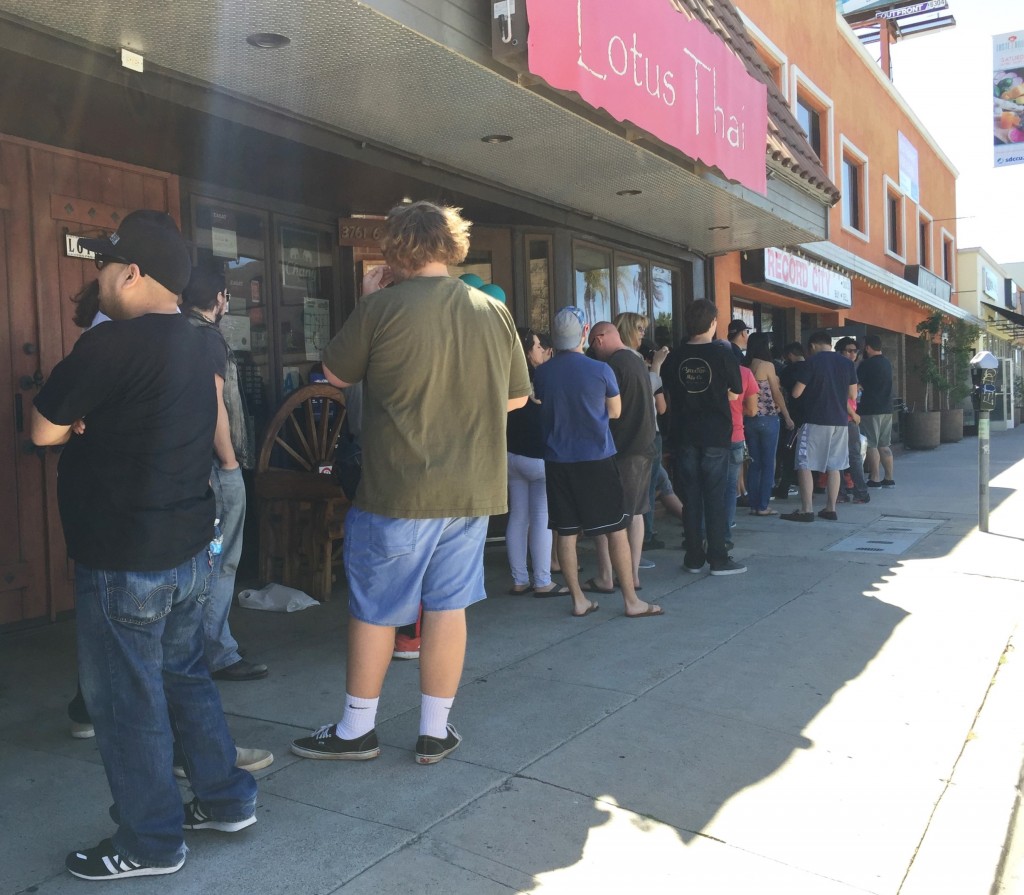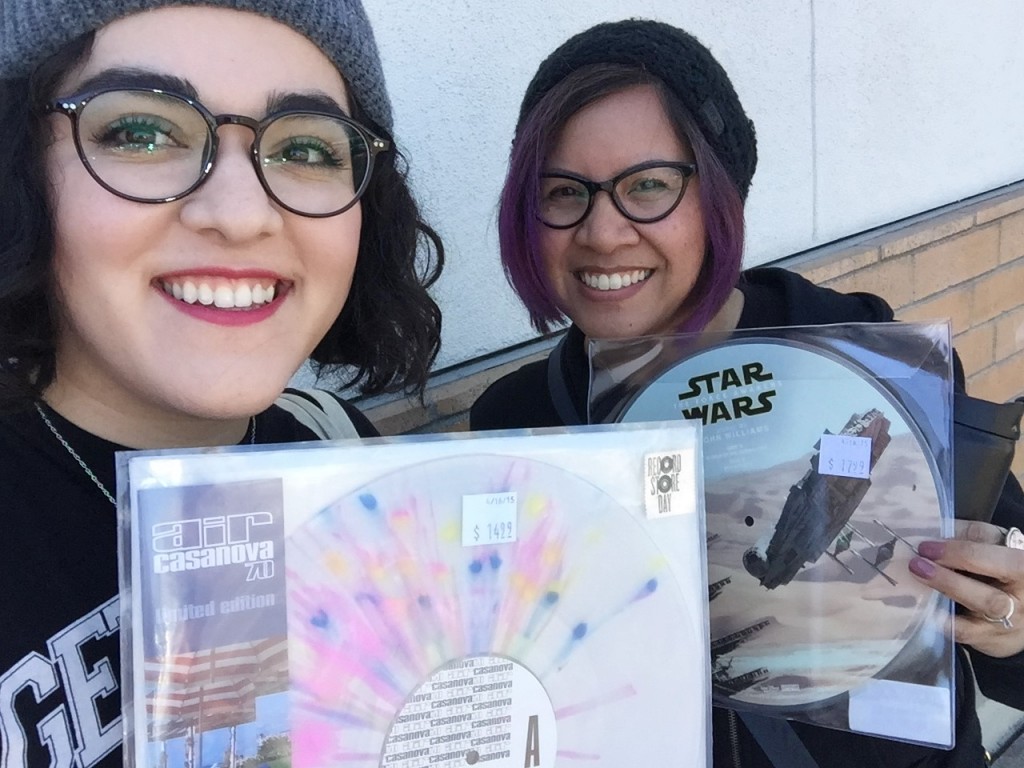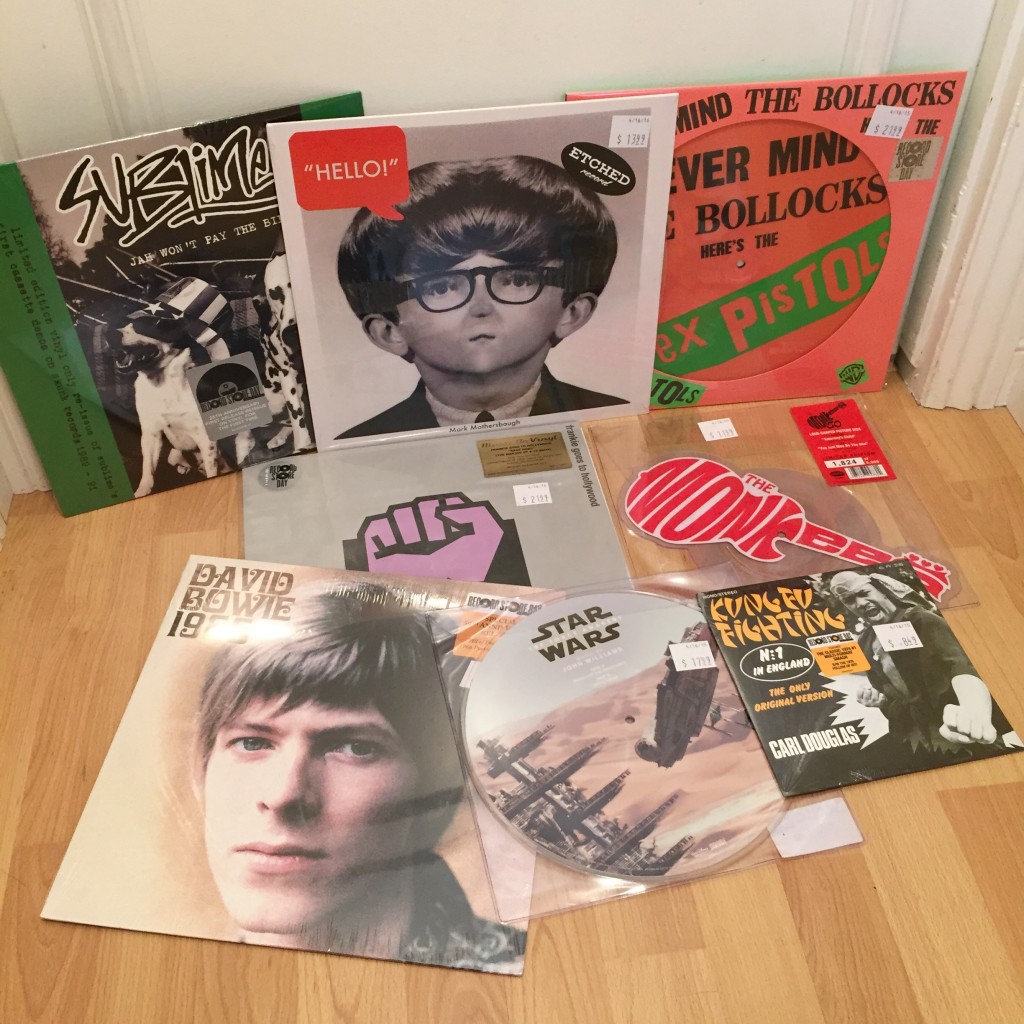 I spent Record Store Day this year at Record City in Hillcrest with my friend Rob and blogger friend Laura of Laura Neuzeth.  This was probably the most organized RSD I had ever been to, and I think I found a new spot for every RSD from now on!  The trick is to get there incredibly early (I got there by 5:30 am and there were still people there before me) to ensure you get your choice of what you want.  They didn't have everything that I wanted from "The List" (post about it here), but I did come away with an awesome haul!
---
SPRING FLING EVENT AT GO GIRL SPA – 4/23/16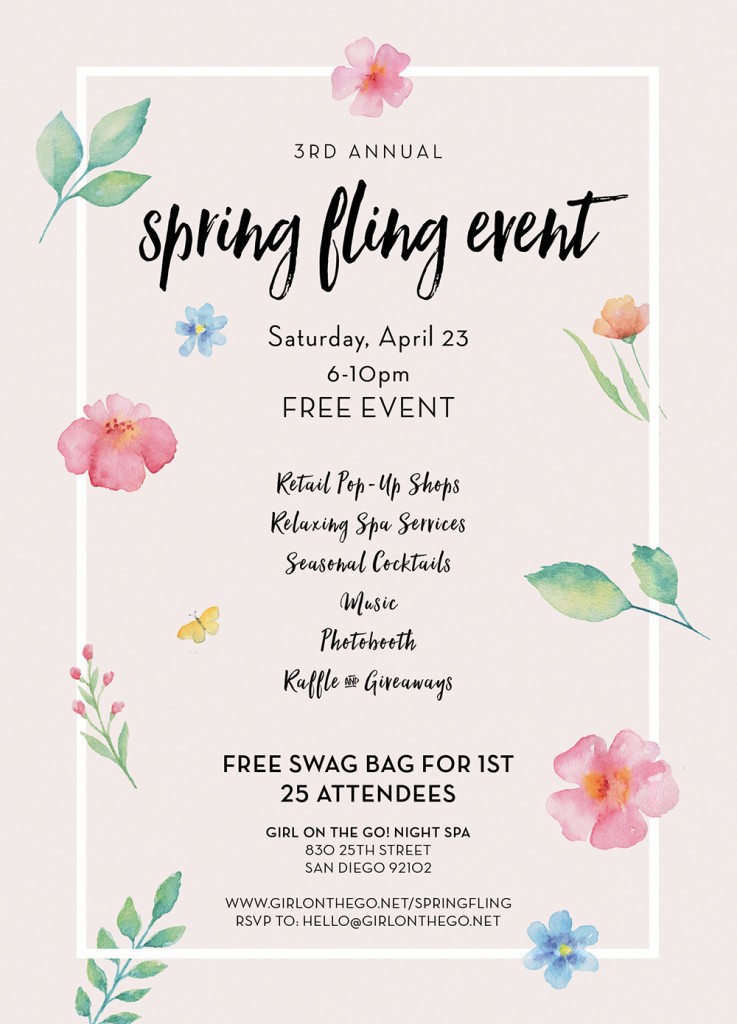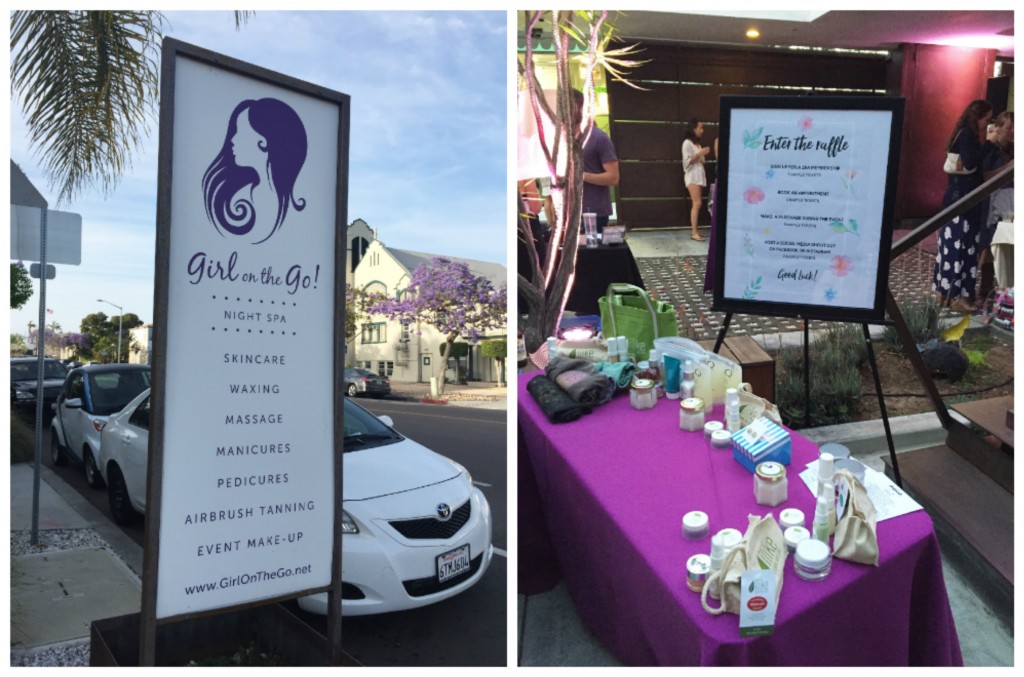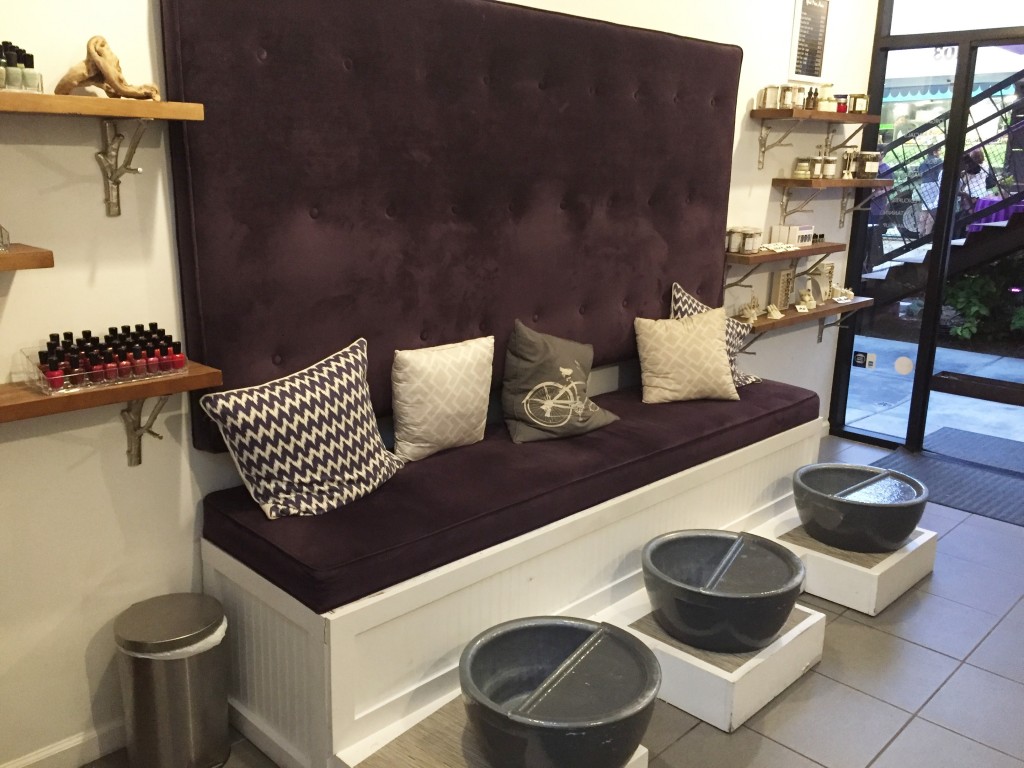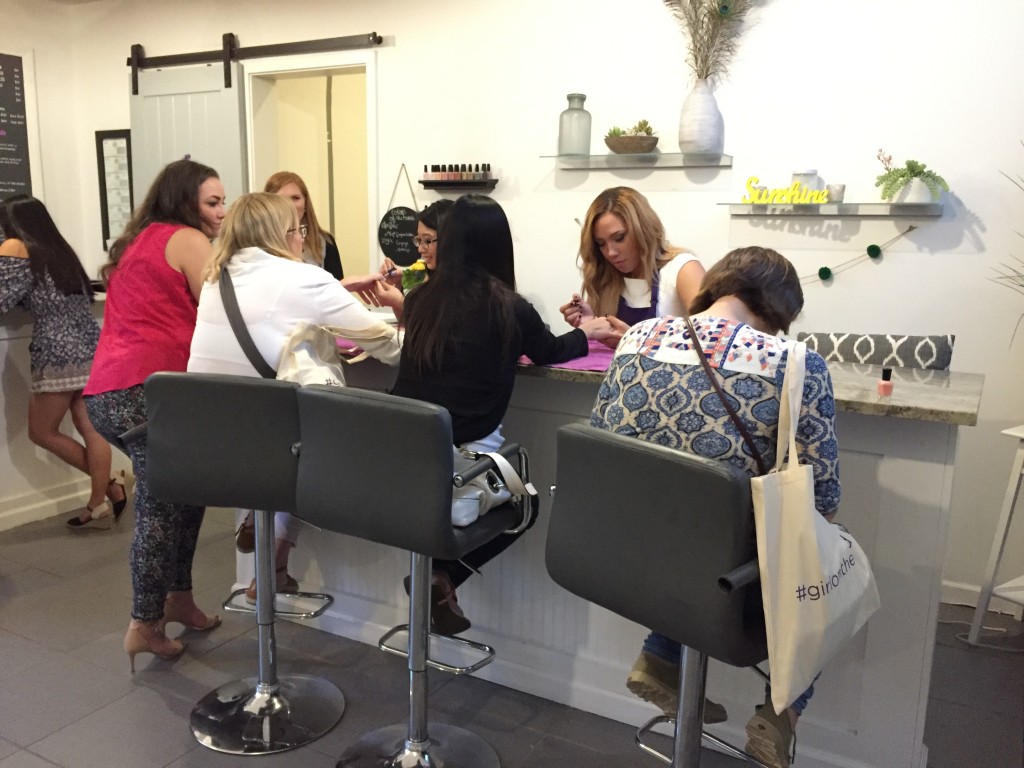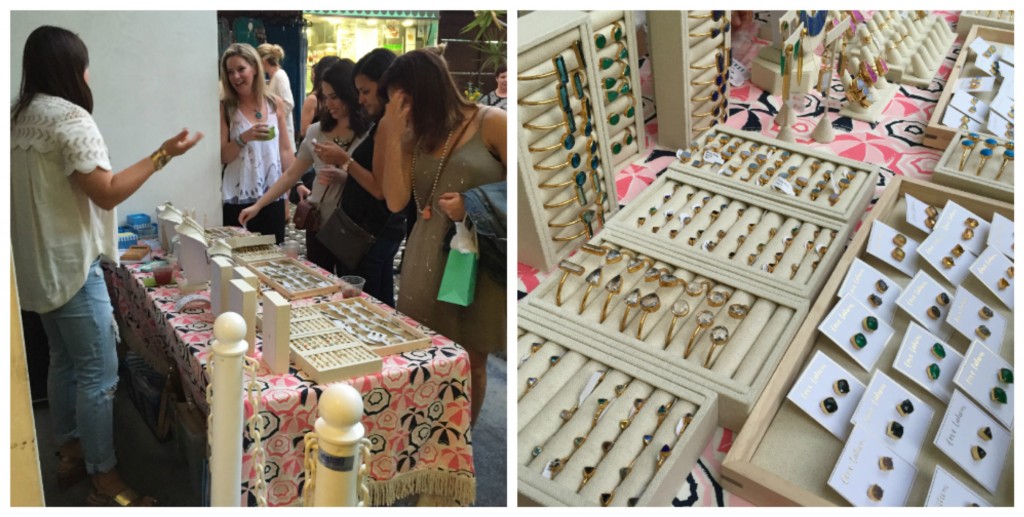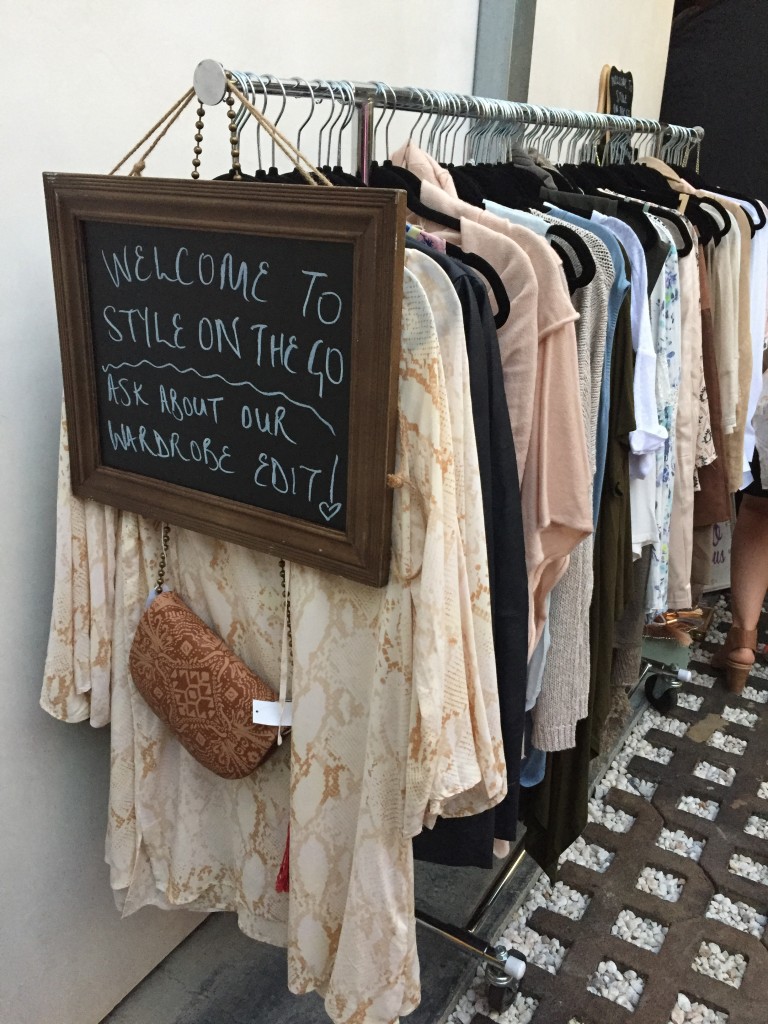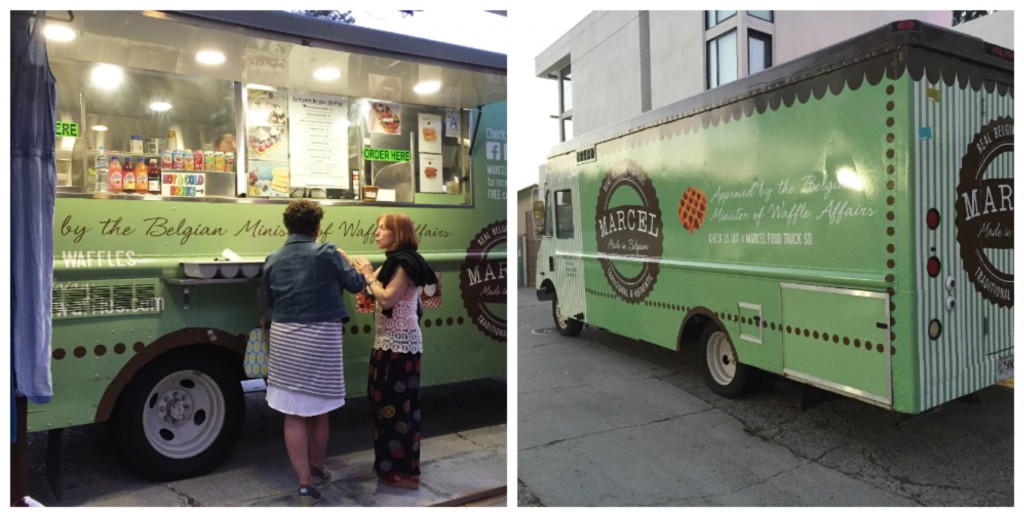 Also back in April, I attended the "Spring Fling Event" at Girl on the Go, a night spa in the Golden Hill area.  I enjoyed the free cocktails, hanging out for a bit with Tatum from Love Tatum, and then I purchased a little something from Style on the Go.  Of course, since the Marcel Waffle Truck made an appearance, I had to bring something home for Dominic!