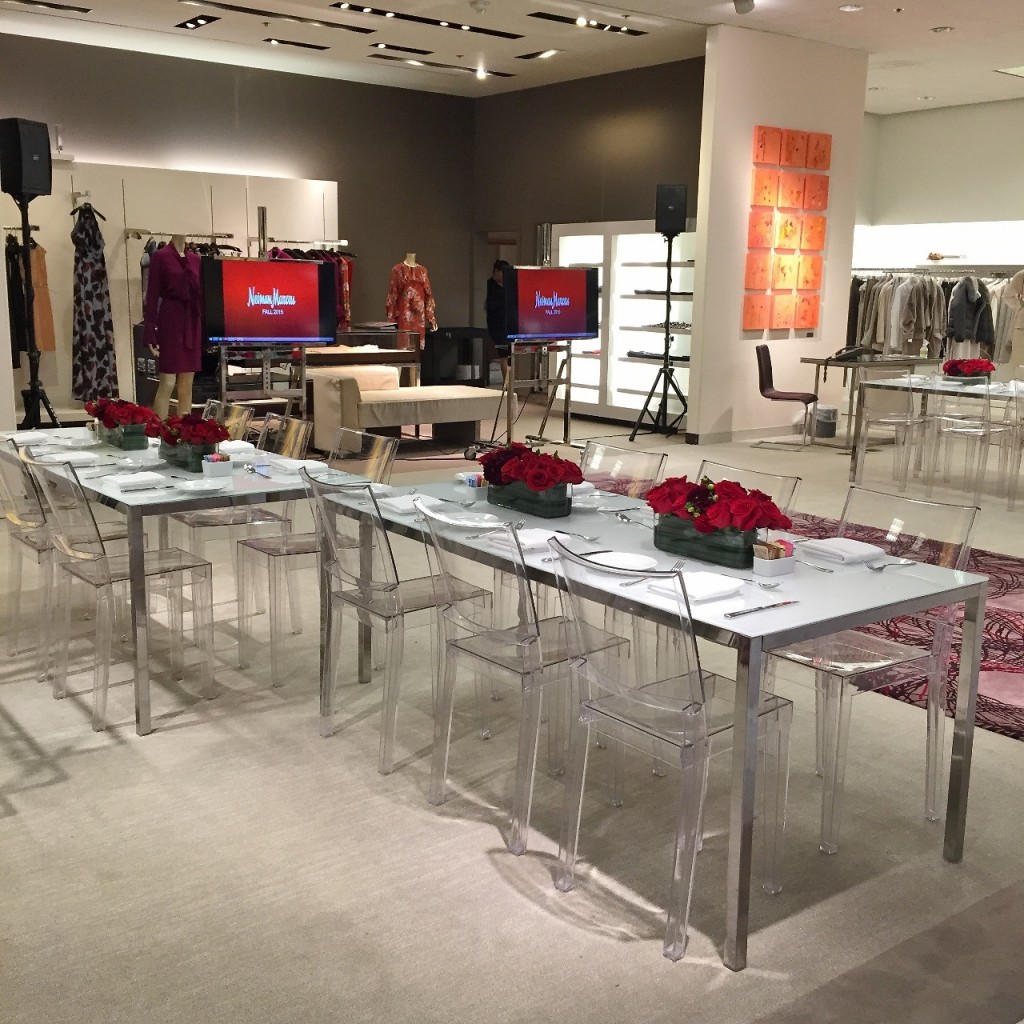 I'm finally getting to post the events I've attended last month!  Each year for the past couple of years now, Neiman Marcus at Fashion Valley held a luncheon and fashion show to preview what they affectionately call "The NM List".  It's a set of trends they foresee will be at the forefront of fashion for each of the seasons, and right around the launch of this list, they invite select bloggers and stylists to see those trends in action as styled by Alex Yanez.  It's always a lovely event, and each season its presented, I fall madly in love with a few of Alex's creations.  This year was no different, and I was able to capture all of them for this post, enjoy!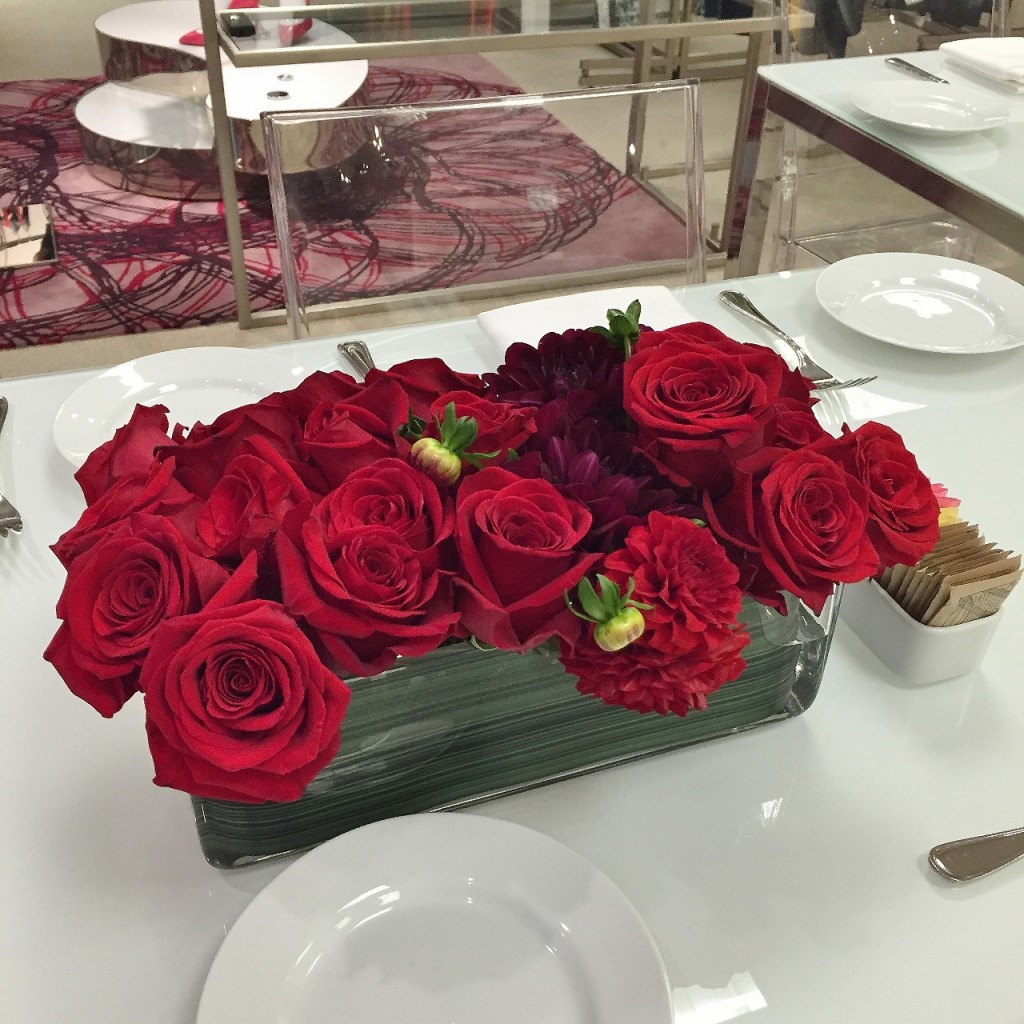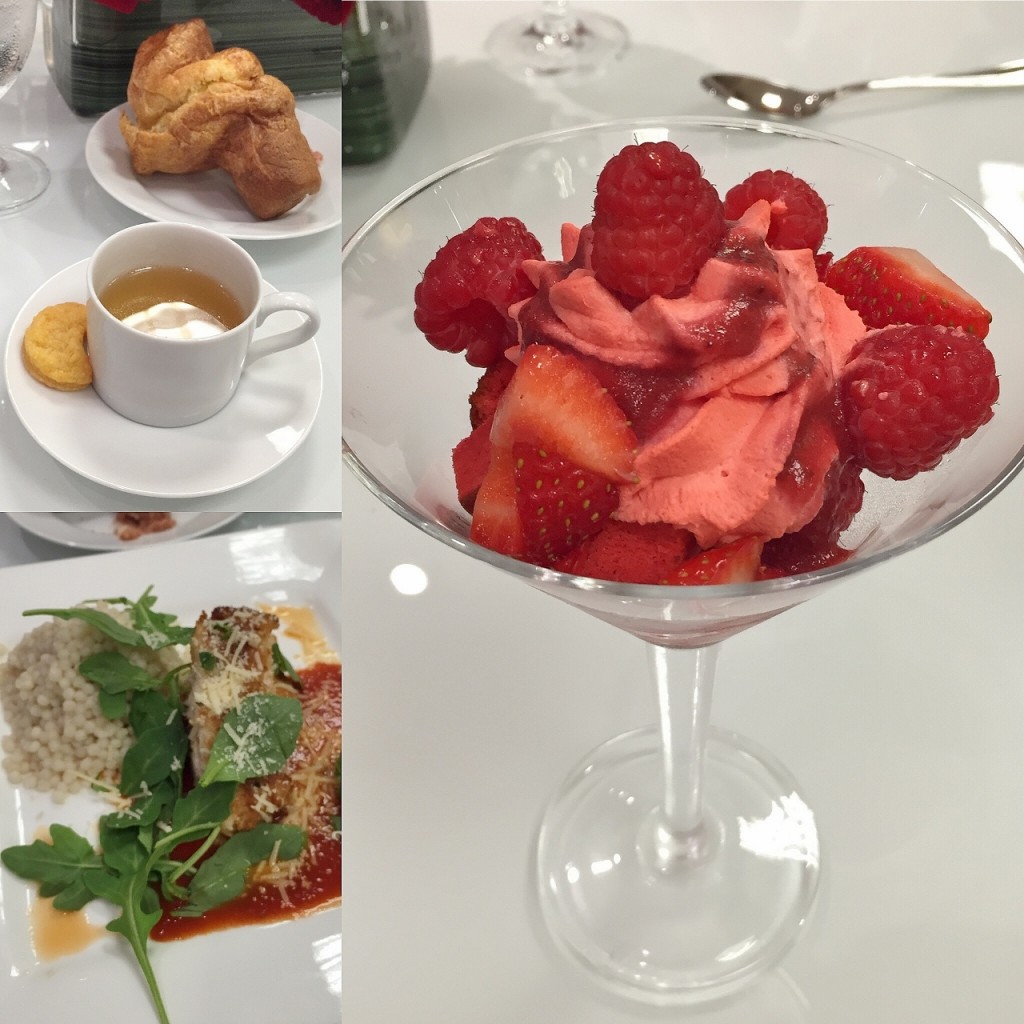 Lunch was so very delicious!  And that dessert…it was a yummy as it looks!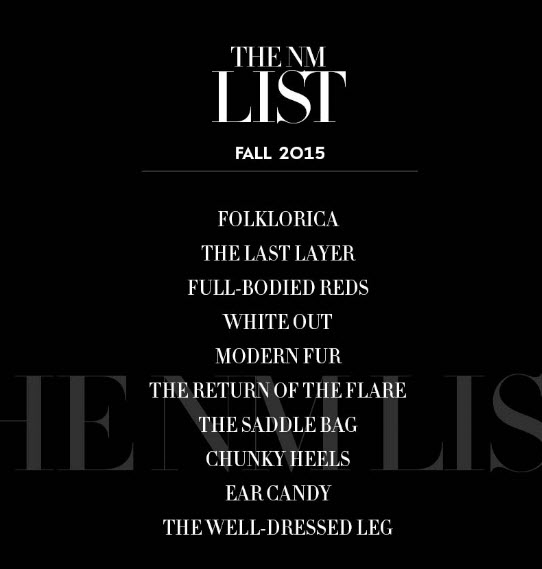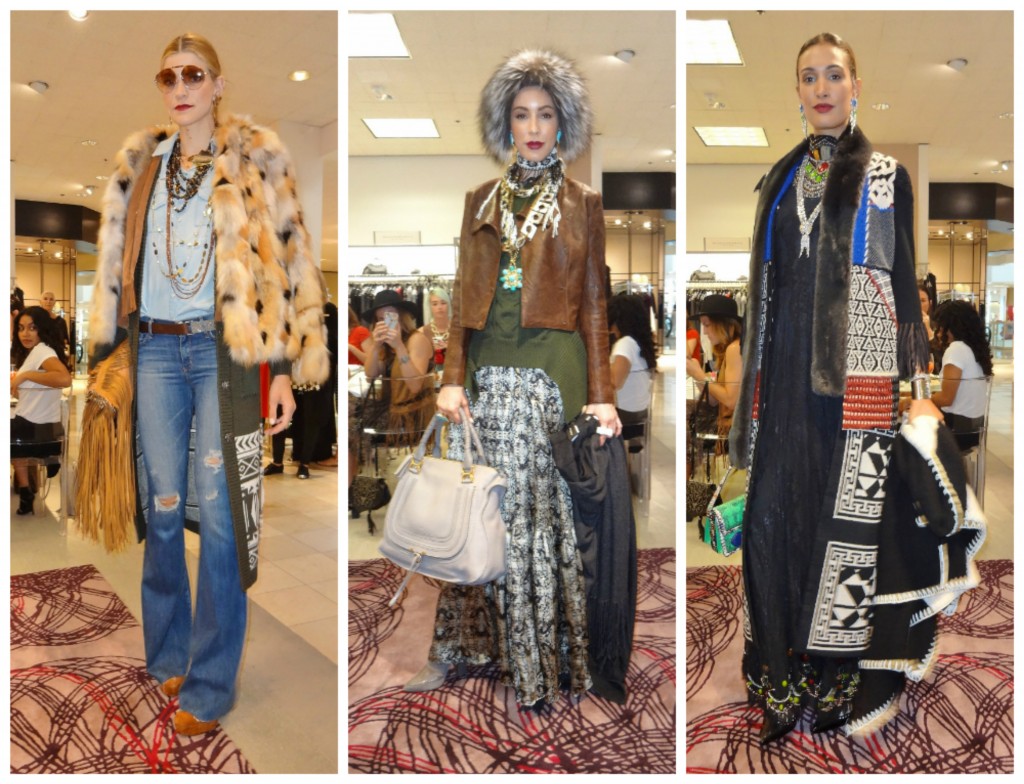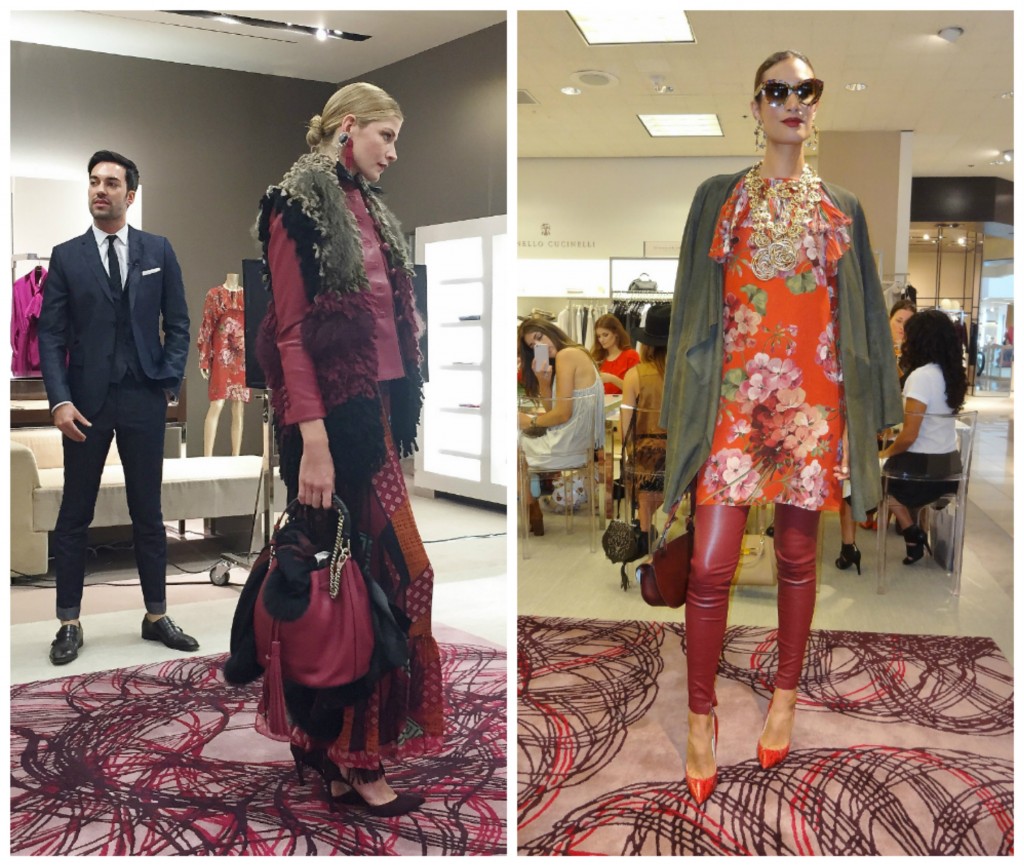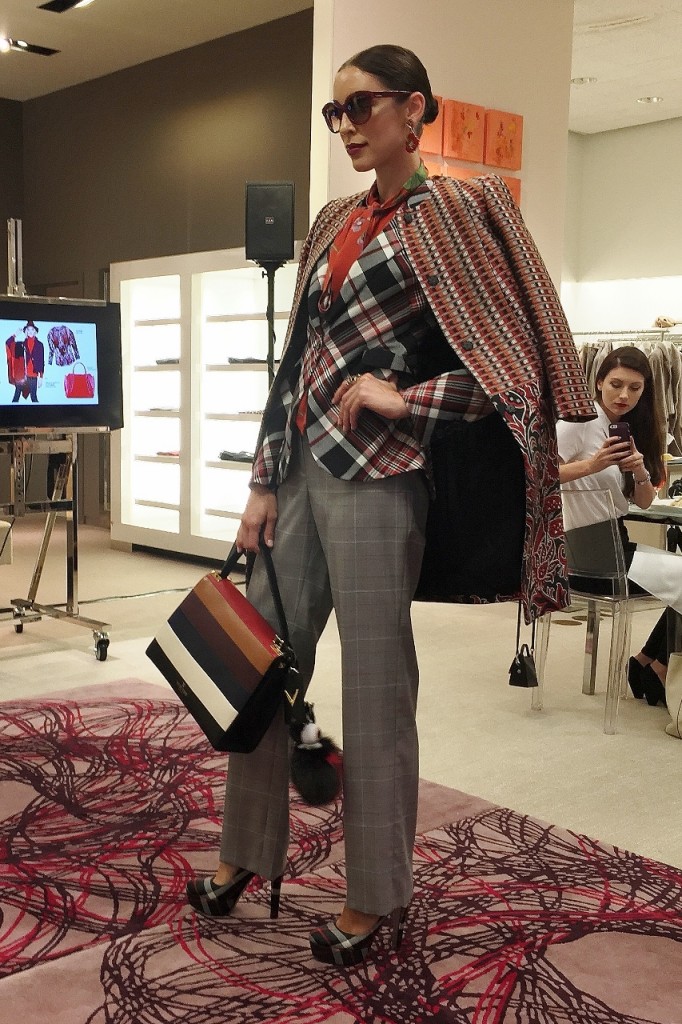 My first favorite outfit of the day, was from the "Full-Bodied Reds" trend.  The mixed prints and splashes of red are so attractive.  Plus, I was overwhelmed by the gorgeousness of the Valentino purse and Prada shoes.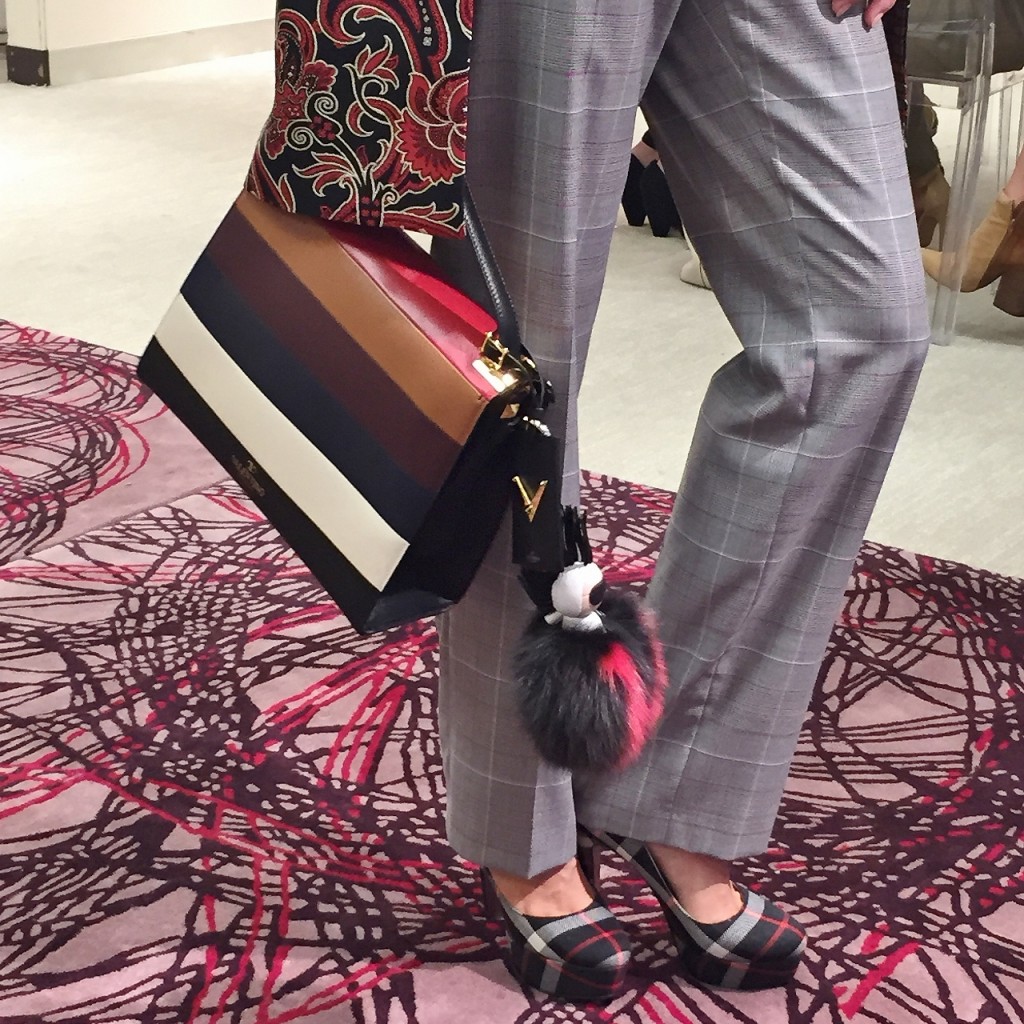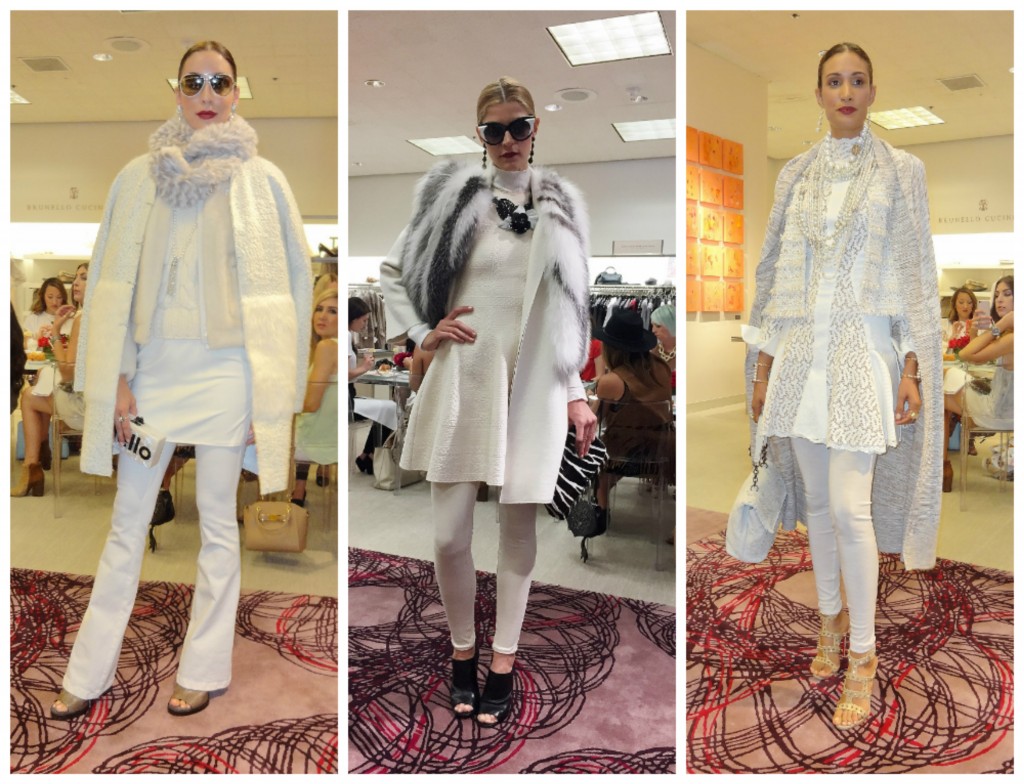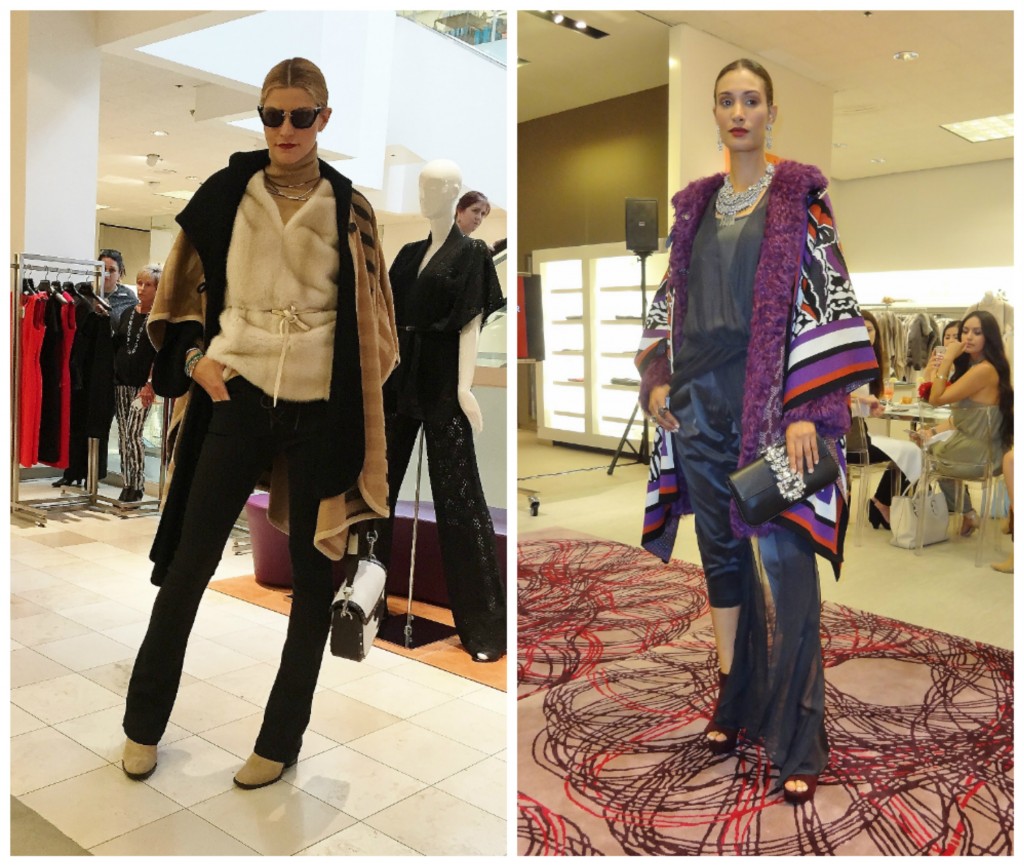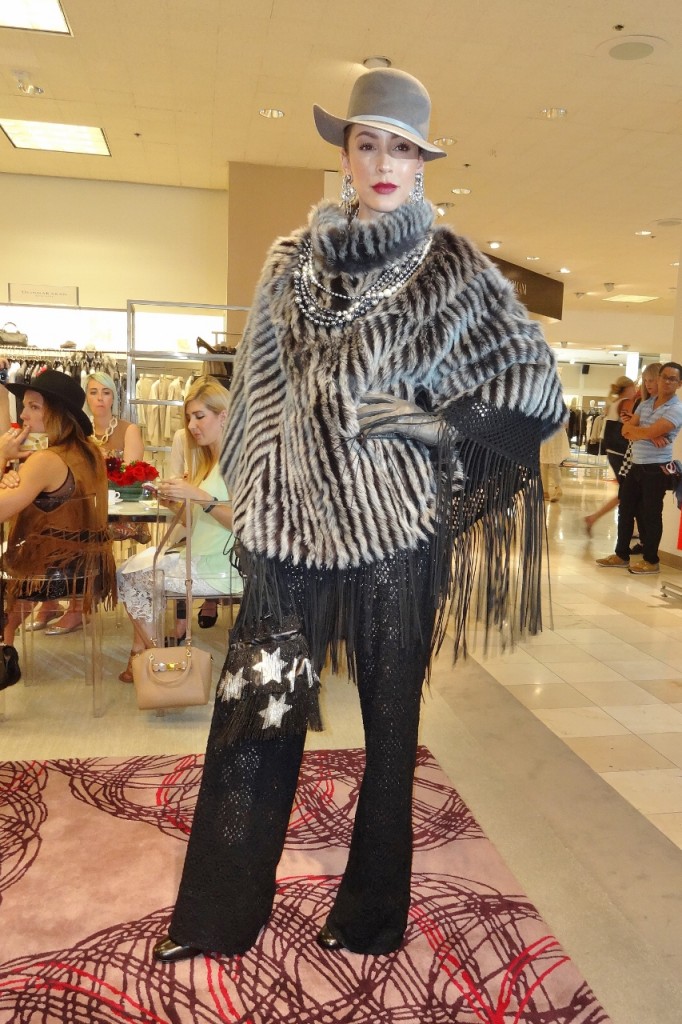 I believe this outfit was from the "Modern Fur" and/or "The Last Layer" trend, and I could not get enough of it!  The modern yet very vintage feel of the lace flares, in combination with the fur poncho, leather gloves, stylish hat and that YSL Bourse Star Fringe purse is what makes it all happen for me.  If money were no object, THIS is how I'd dress all the time.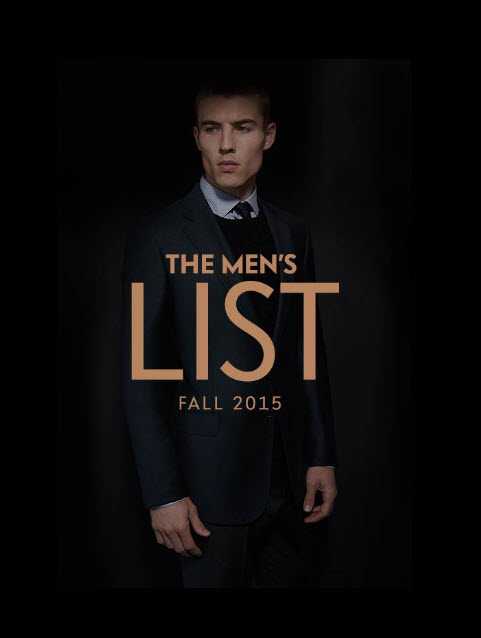 "The NM Men's List" of trends includes the following:  Go Green, Statement Coats, Velvet and Full-Bodied Reds. I think my husband should definitely rock any of these for fall!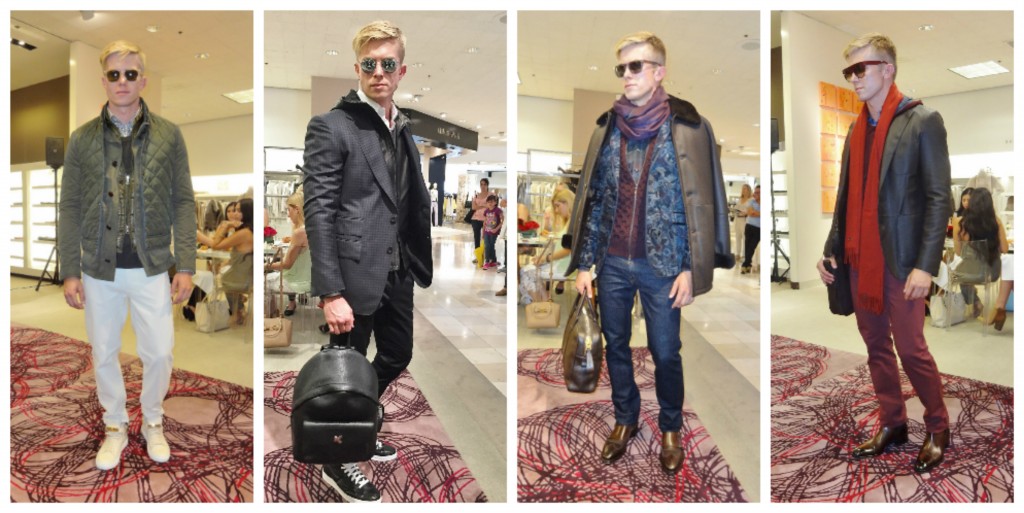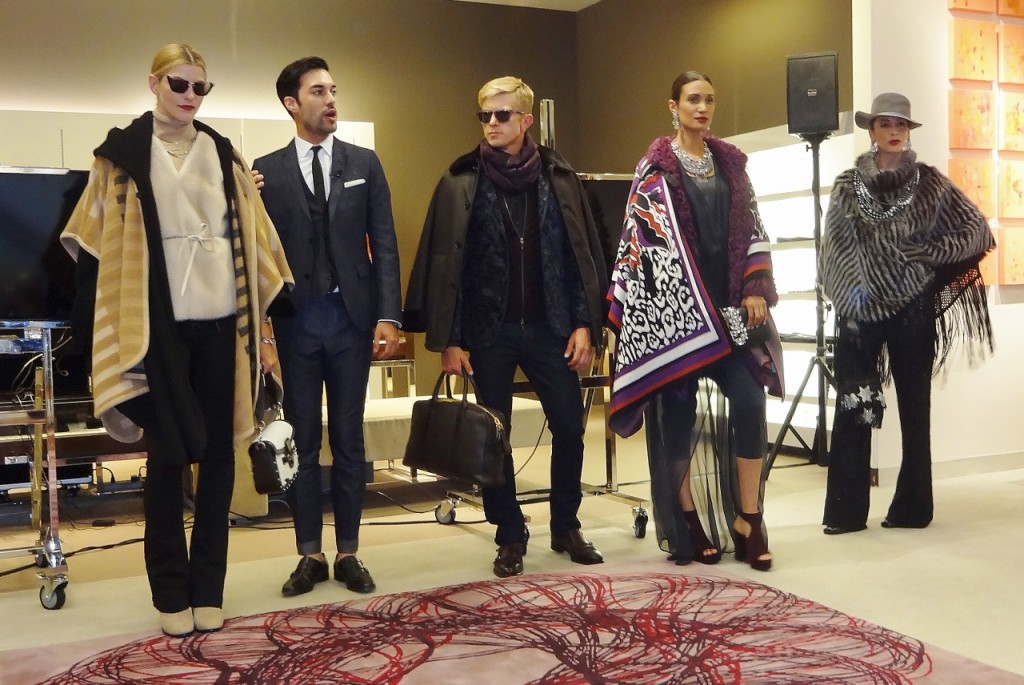 Alex with the final looks of the day.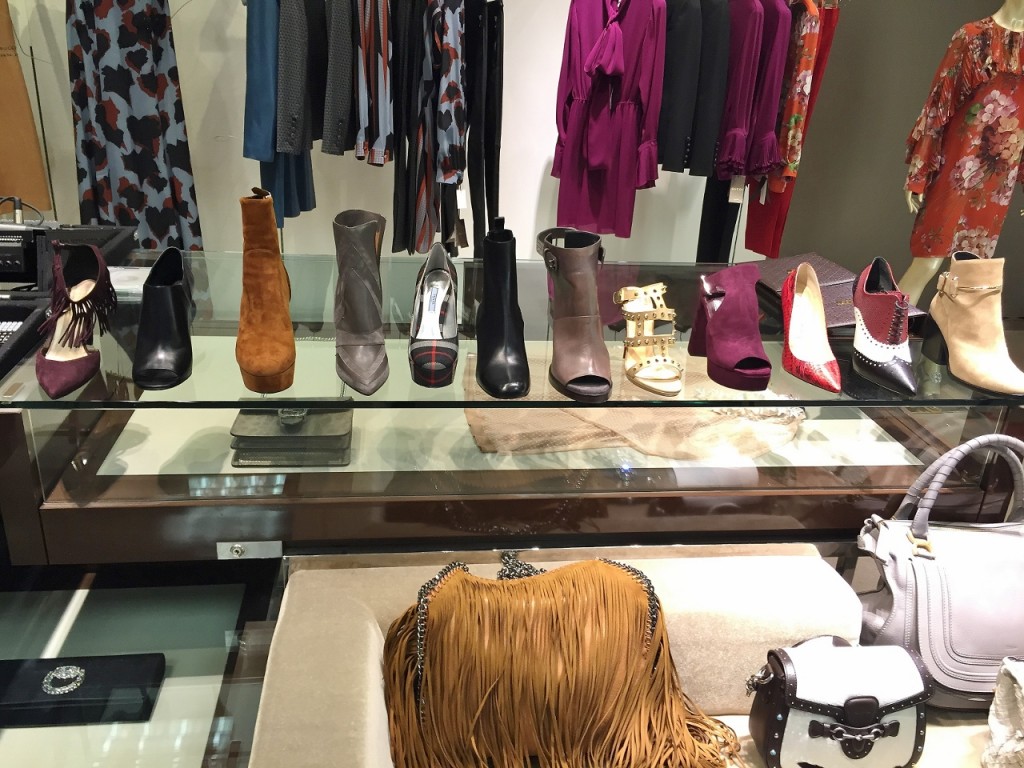 Can I take these all home?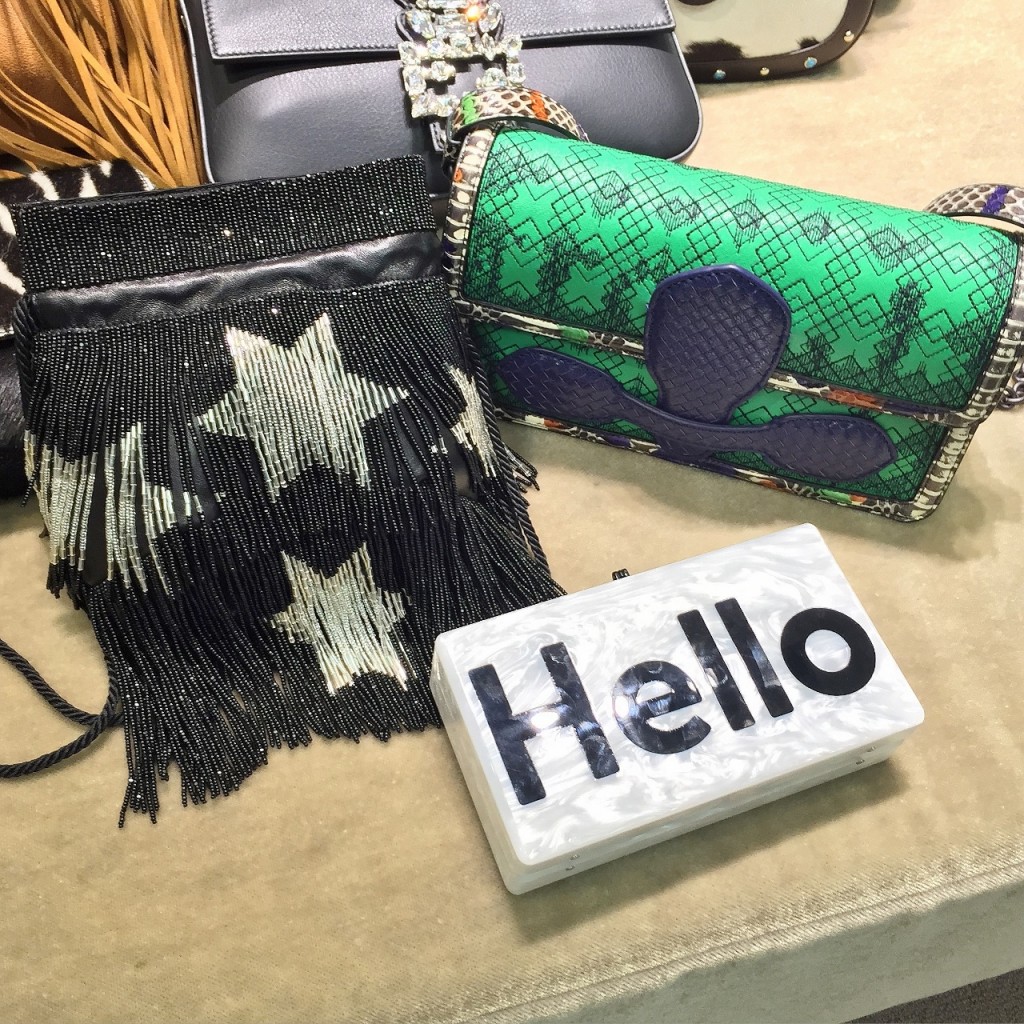 Other than the Valentino and the YSL purses, I absolutely adored the Bottega Vaneta Irish Madras & Exotic Skin shoulder bag and the "Hello" clutch by Edie Parker.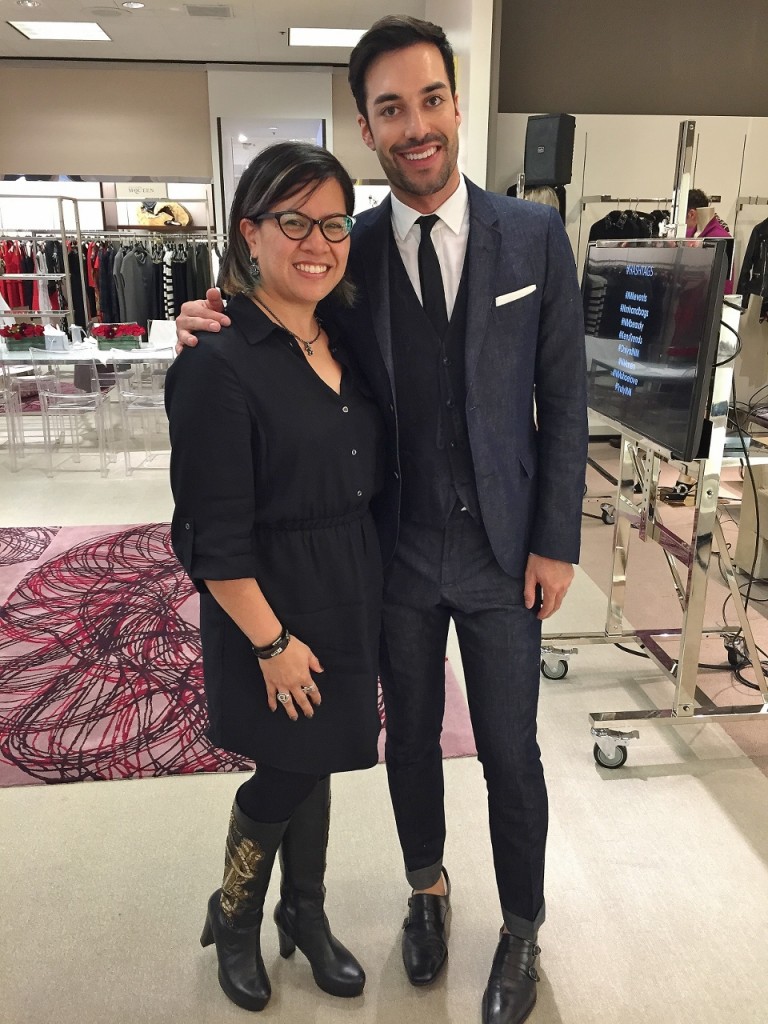 With the always dapper Alex Yanez.
(My outfit:  Topshop dress; Elisabeth Gothic boots c/o CorsetDeal.com; Chanel earrings & necklace from Designer Vault; Depeche Mode wrap bracelet by Little Treasures by Mir; Rings by Wendy Brandes)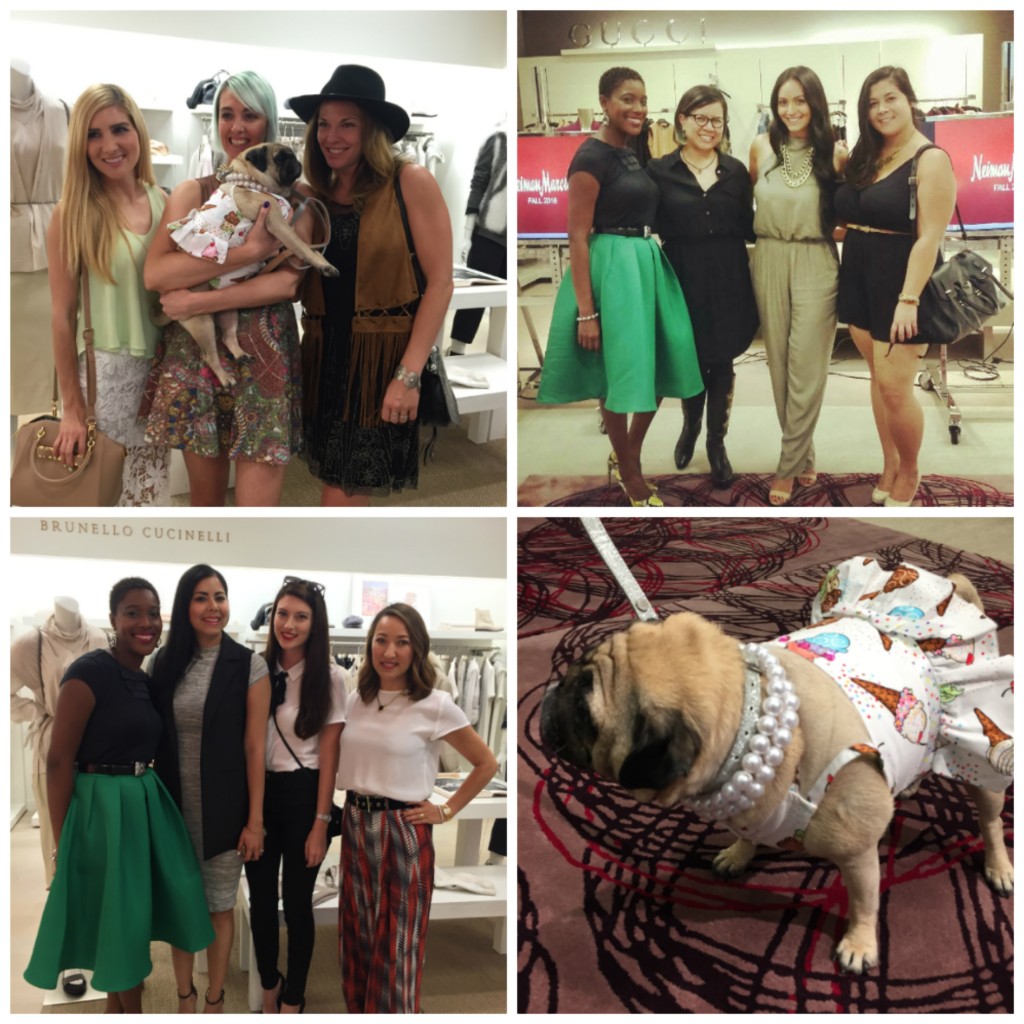 Part of the fun of this event is seeing all of these beautiful bloggers and stylists! (Picture 2 going clockwise is courtesy of Ayana of Thrifting Diva's Instagram account here.)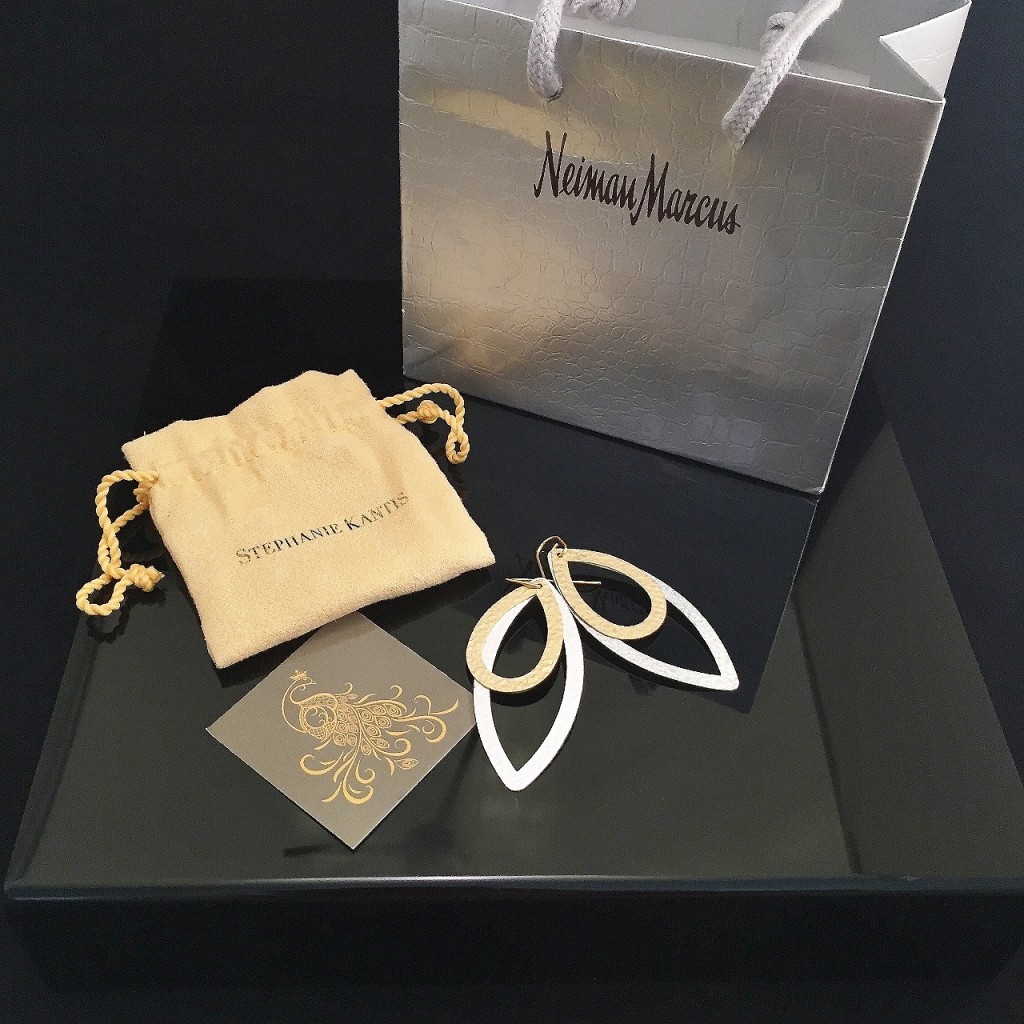 Our gift from Neiman Marcus was a beautiful pair of earrings from Stephanie Kantis, which I wore recently to the FWSD Culinary Couture event (post to come). 
Thank you Neiman Marcus for another lovely event!