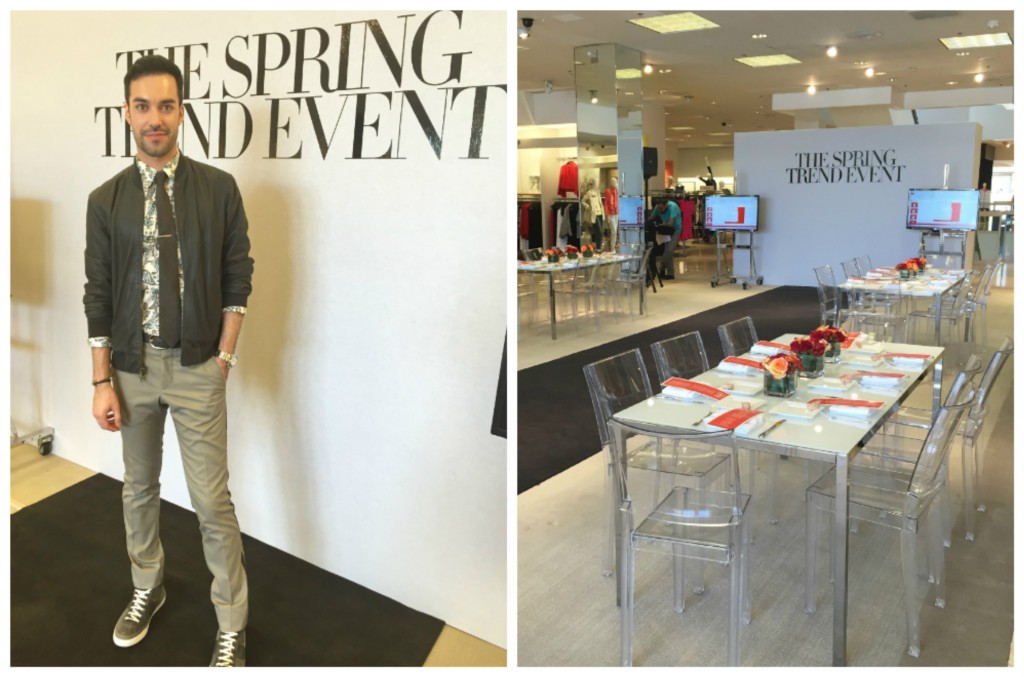 I love this time of year because it's when Neiman Marcus at Fashion Valley is ready to present their Spring Trend Event.  Each spring and fall, Neiman Marcus presents their picks for trends for the seasons in a special fashion show presentation for invited stylists and bloggers, perfectly styled by Alex Yanez.  The presentation included a sumptuous lunch, which was Lenten perfection (meaning no meat) as it fell on Ash Wednesday this year.  I've included all the looks from this year's presentation, and I will highlight my favorites.  Not only is this a wonderful luncheon that includes fabulous fashion, but it's a time to catch up with some of my favorite stylist and blogger friends.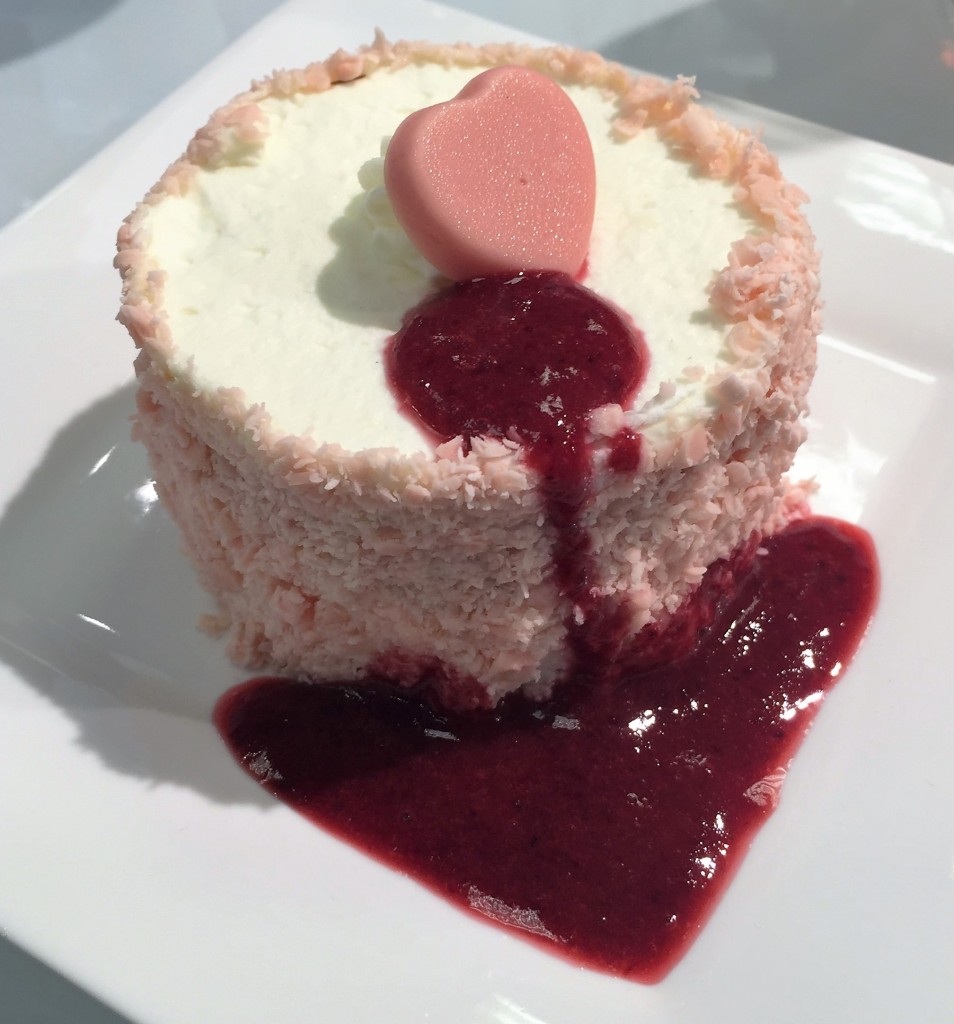 ---
Women's Spring Trends 2016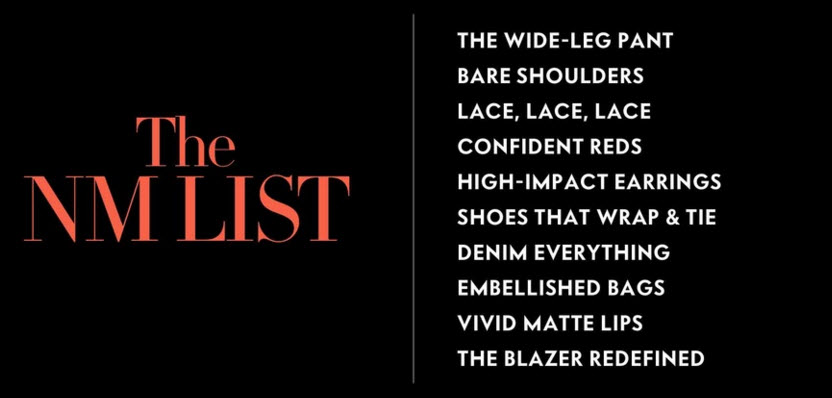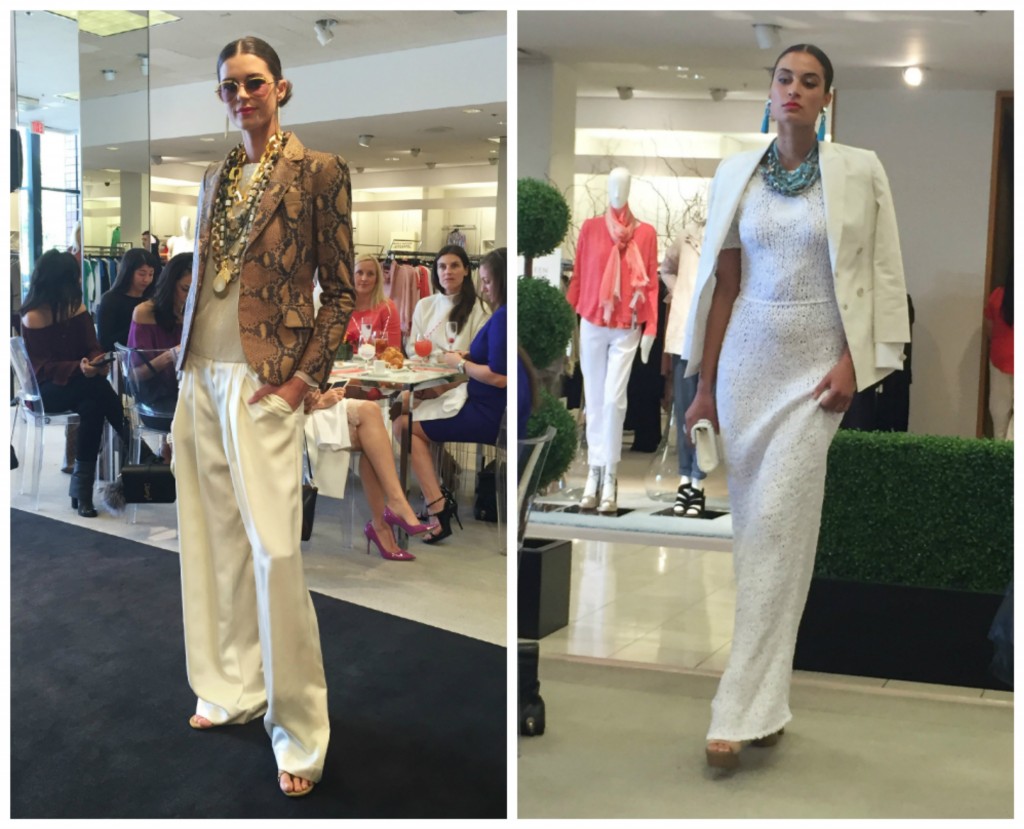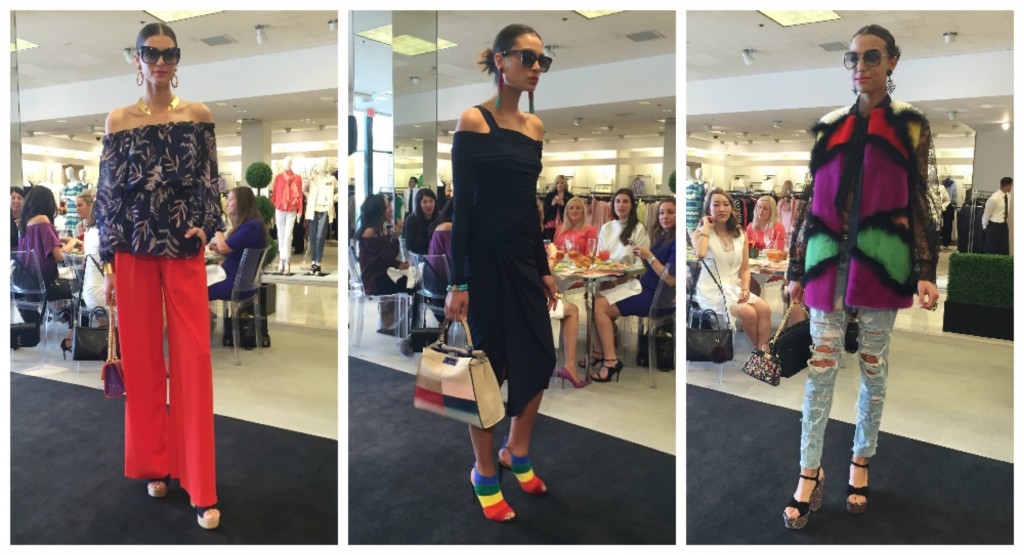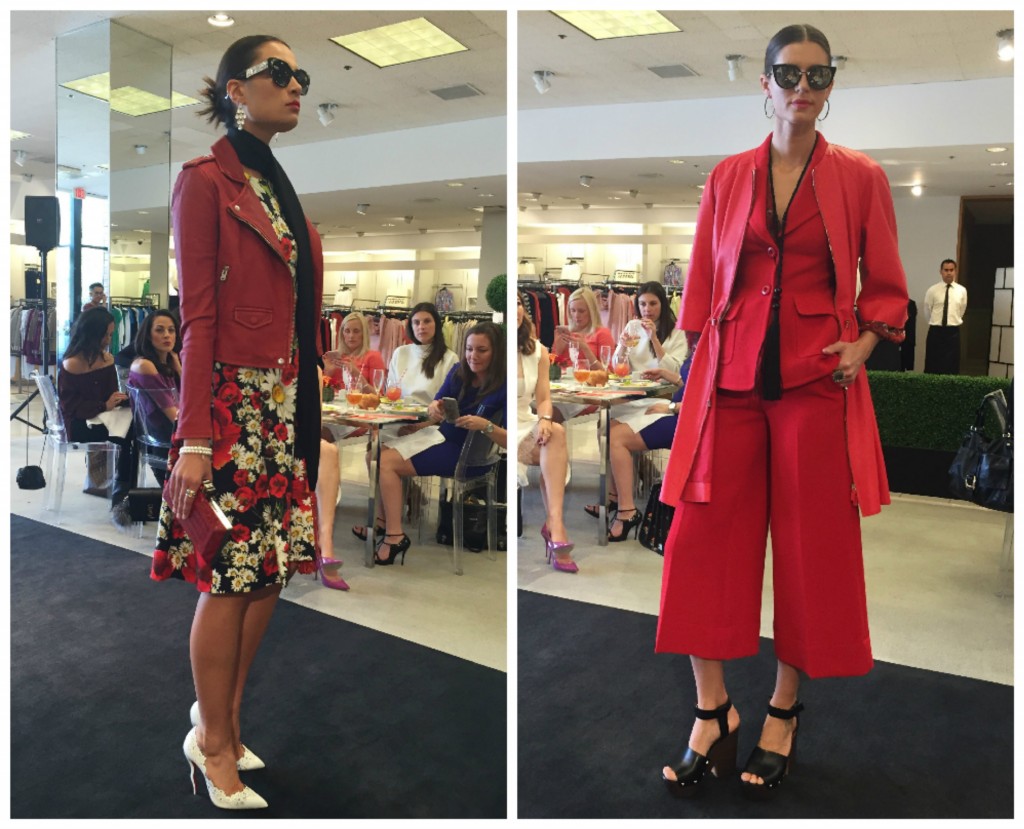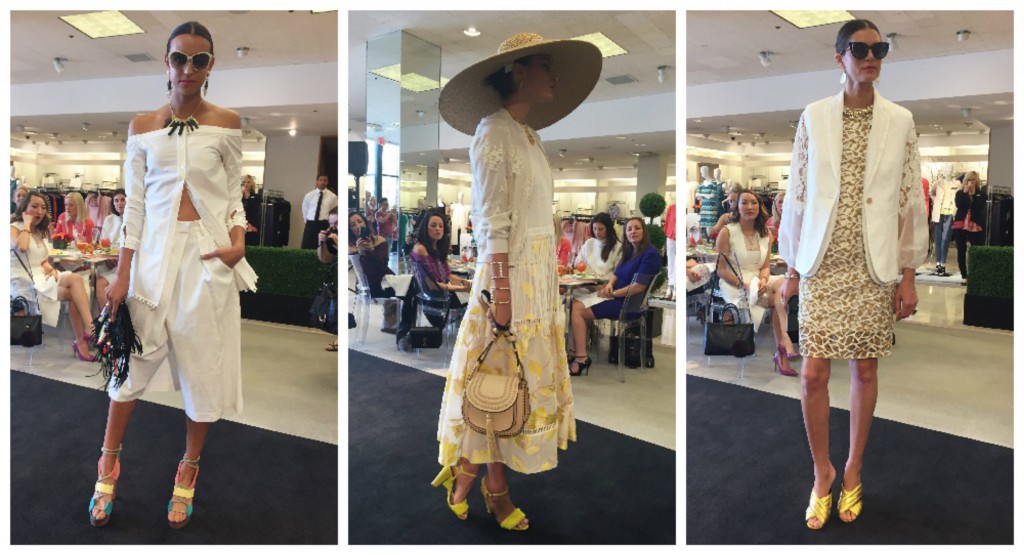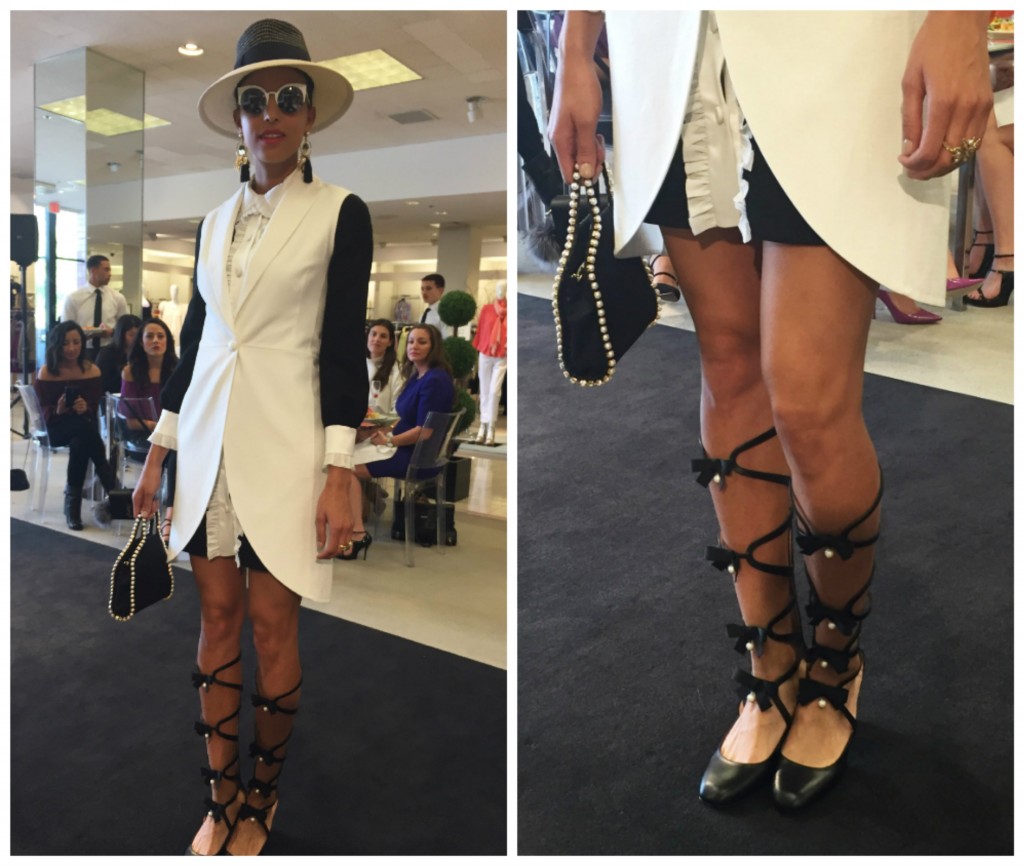 These Gucci lace-up gladiator heels gave me the feels, completely.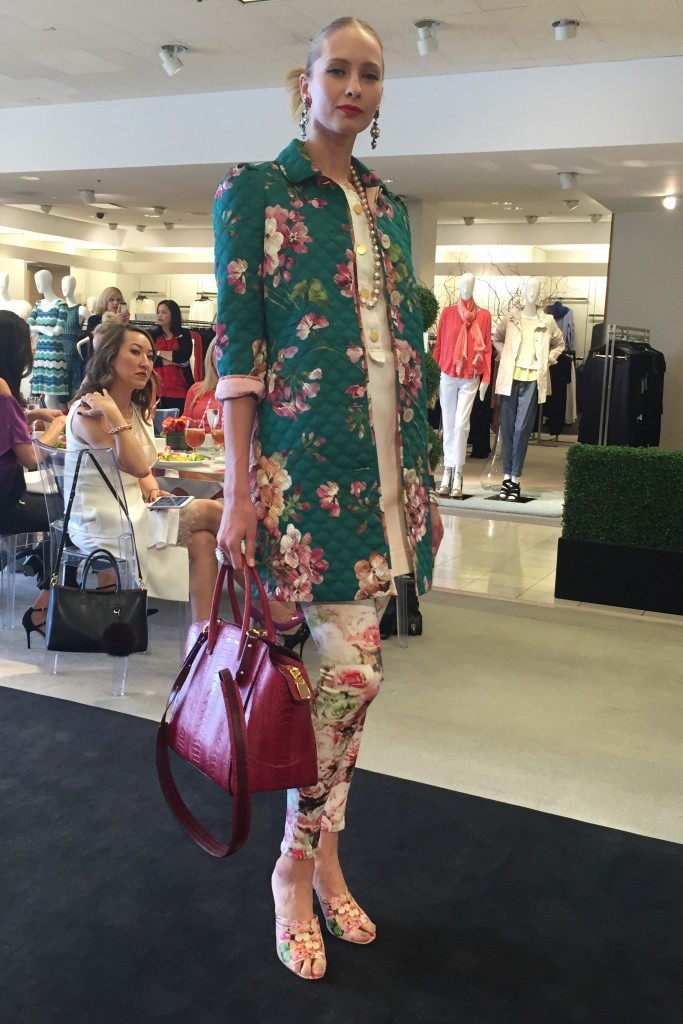 All of the contrasting florals were still pulled together by the colors pink and fuchsia.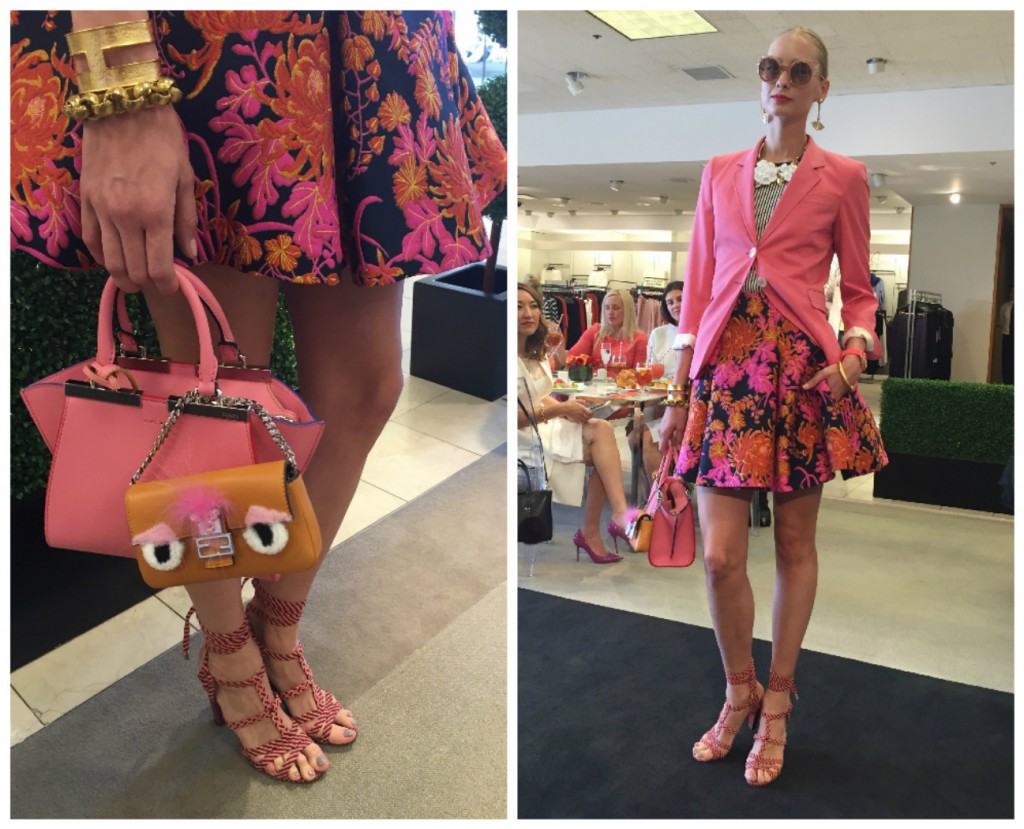 The Fendi Mini 3Jours with that Micro Baguette was so much fun together!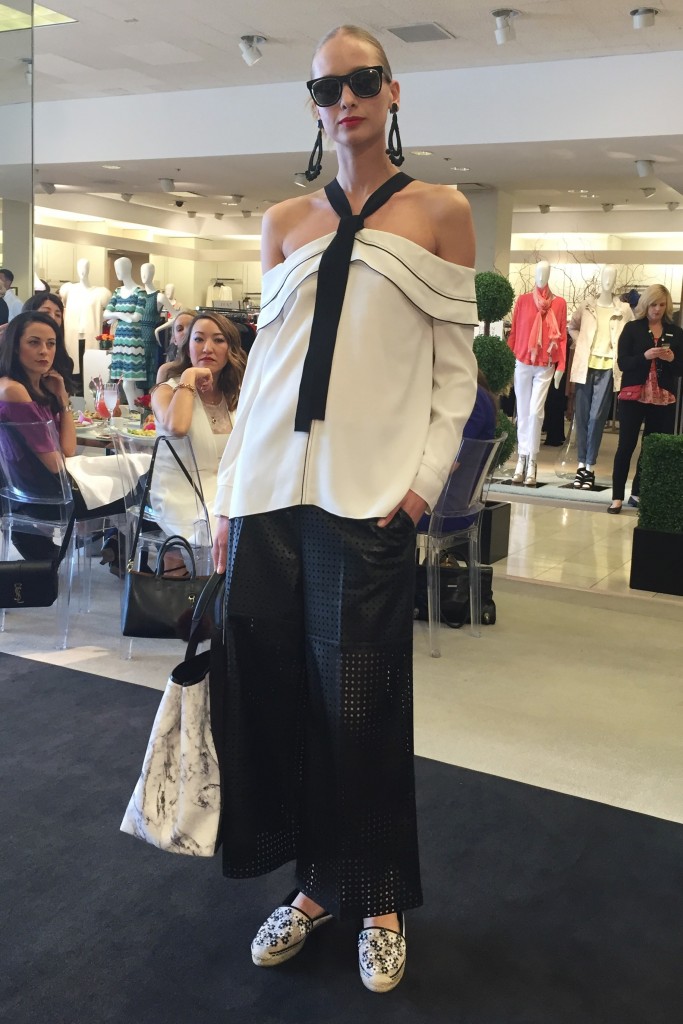 I seriously need those wide-leg cut-out culottes.  NEED.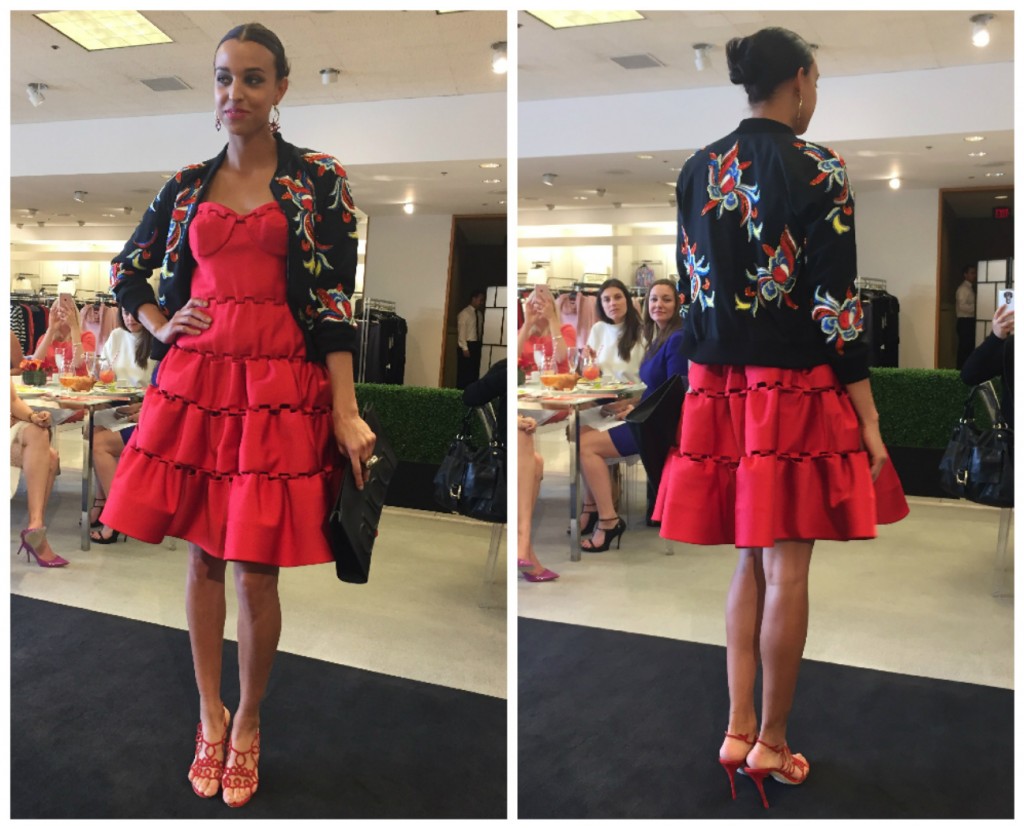 Why yes, I could add yet another bomber jacket to my collection, especially THAT one by Alice + Olivia.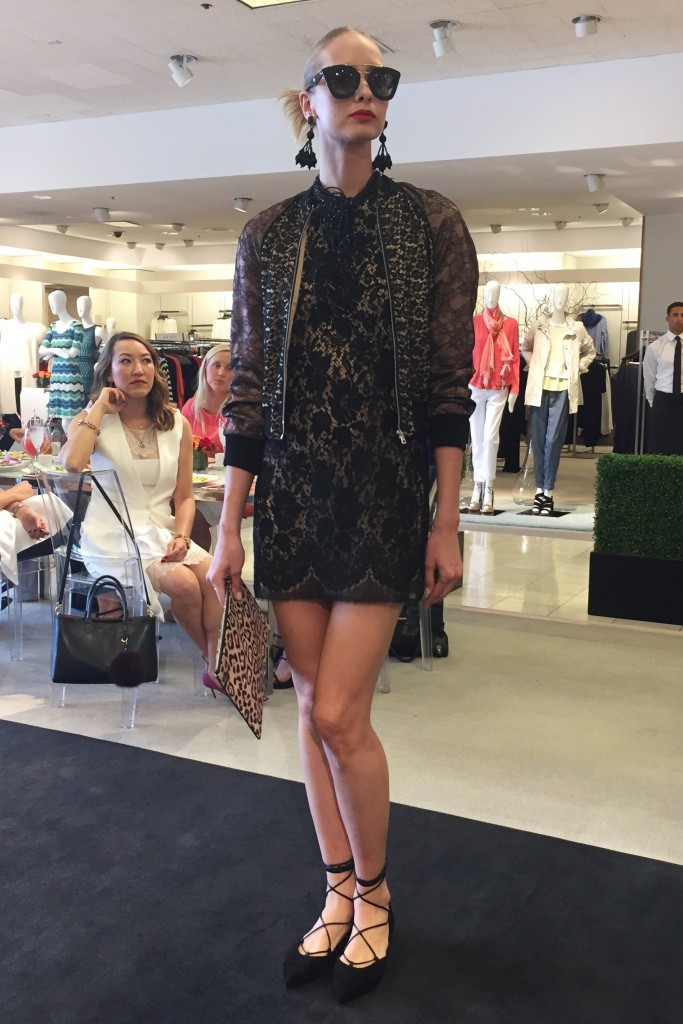 I finally just got my lace-up flats, so I think I can replicate this outstanding mixed-lace outfit.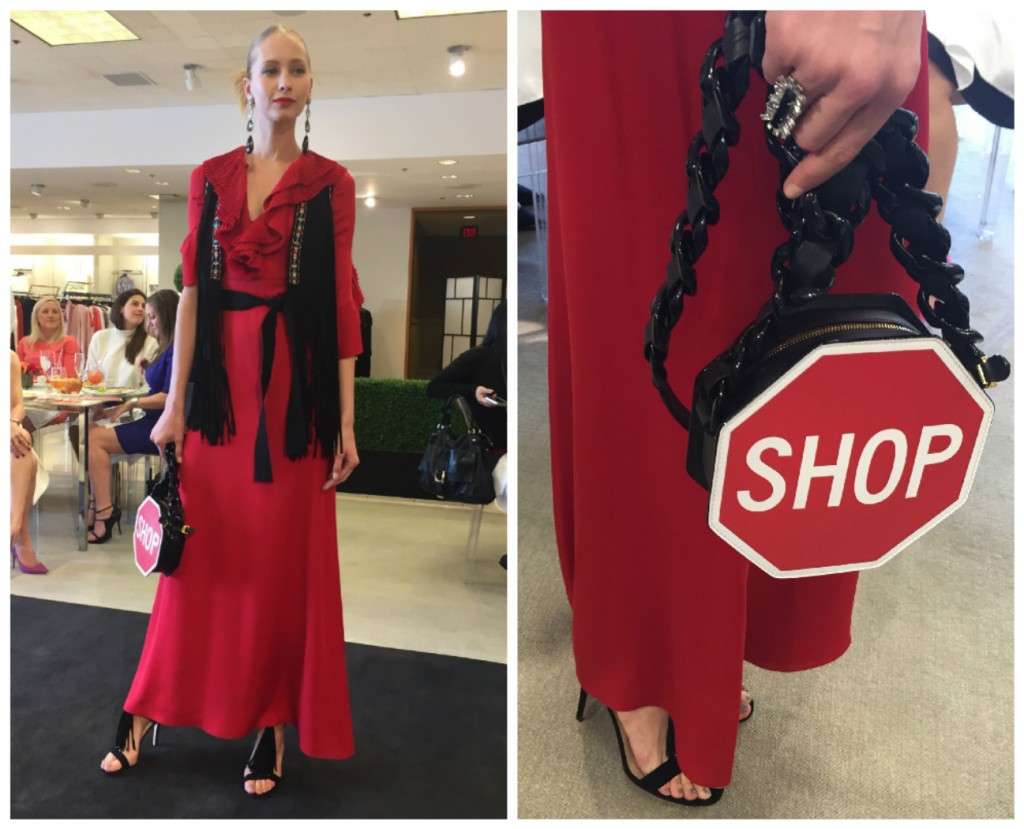 The Moschino purse that some of my blogger buddies said that was so me.  I agree!
---
Menswear Spring 2016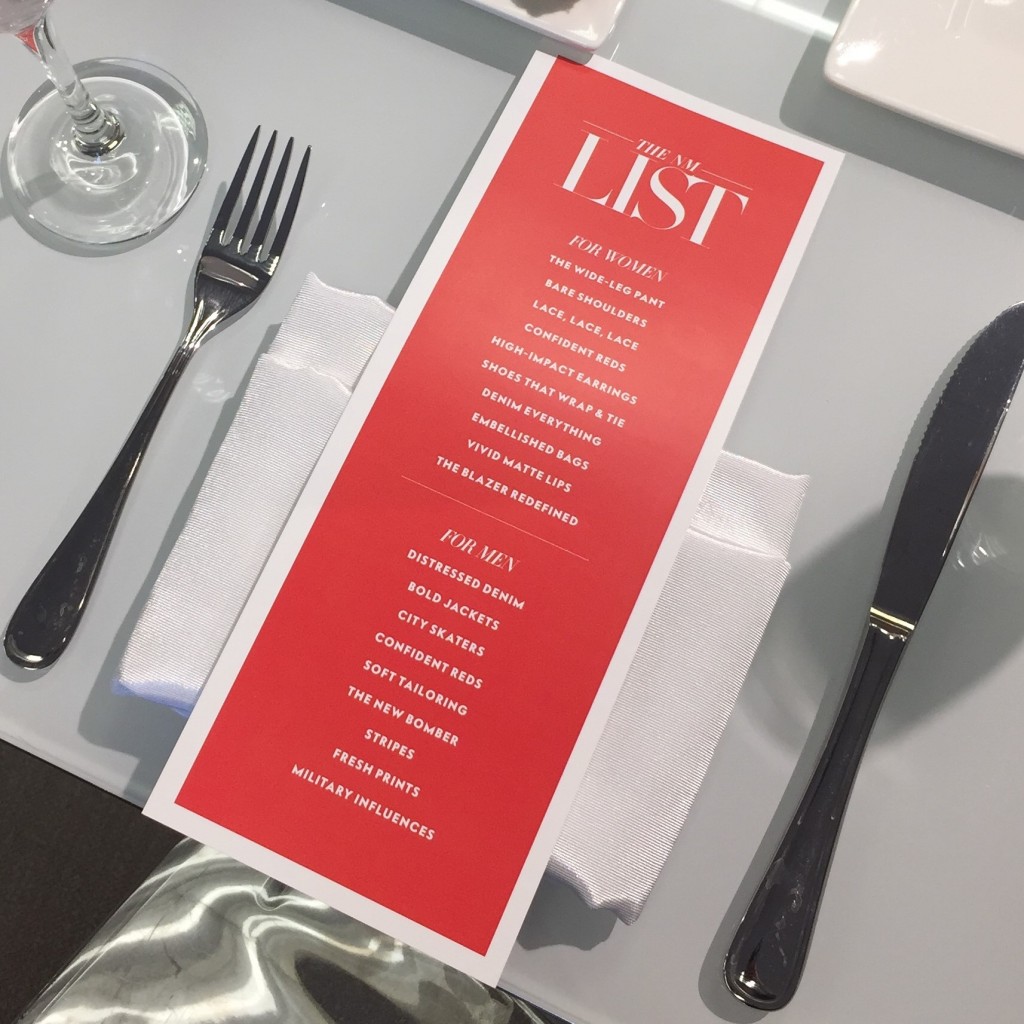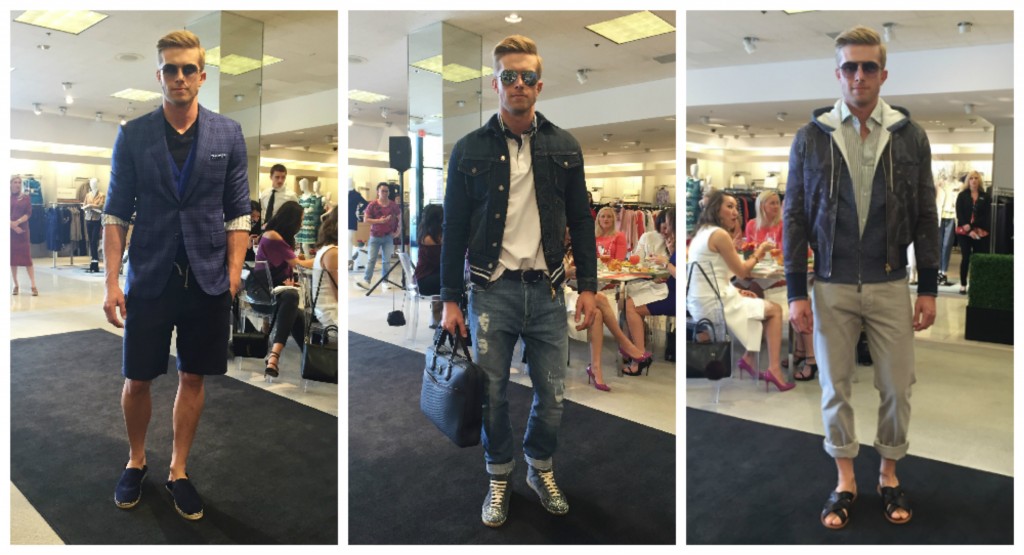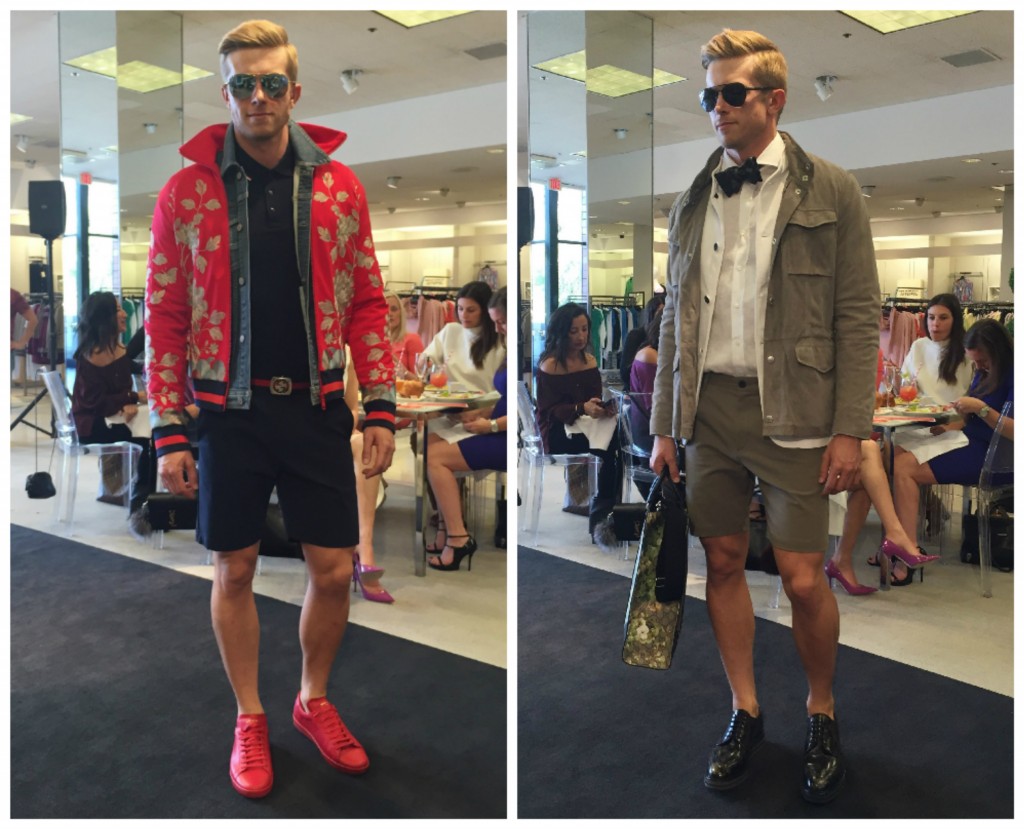 The red embellished bomber jacket and the bow-tie with the military influenced jacket definitely elevated these outfits.
---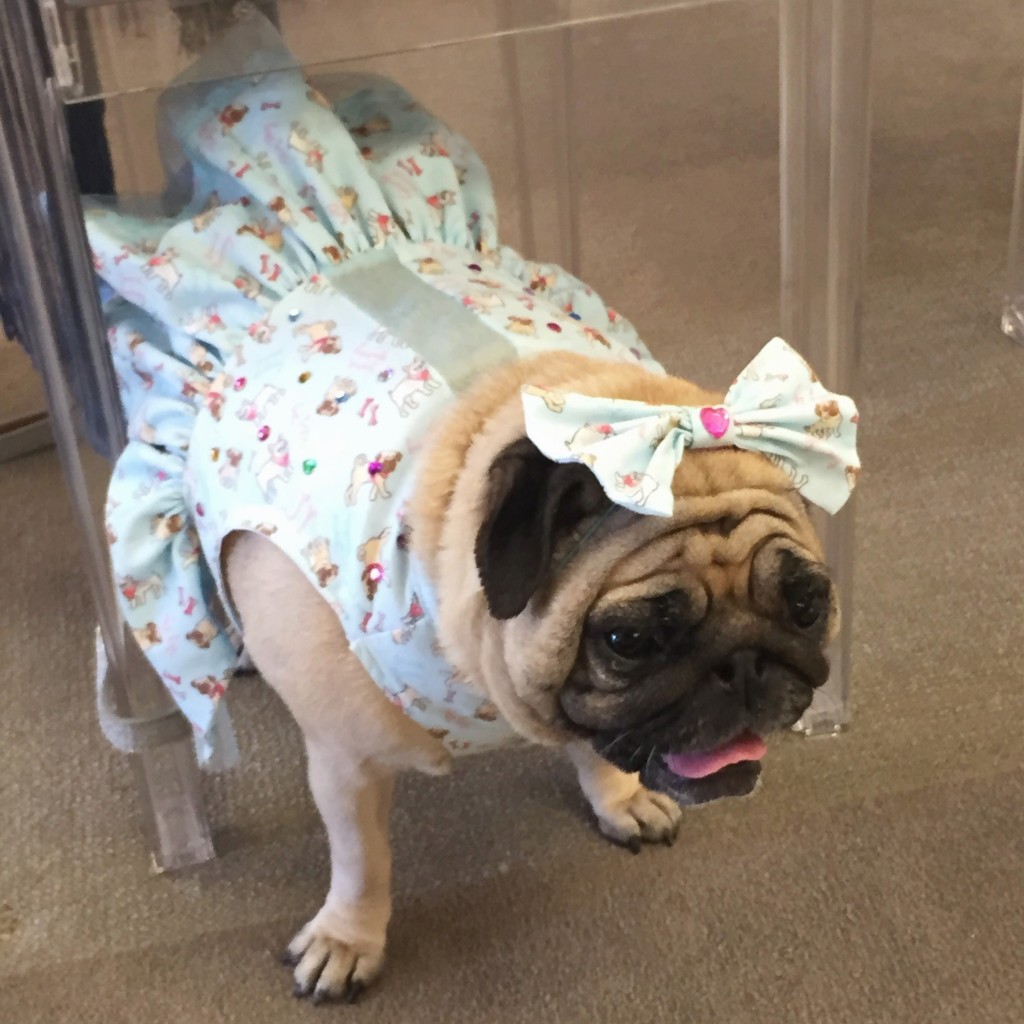 Chloe looking as adorable as usual! (The Stylish Bisou)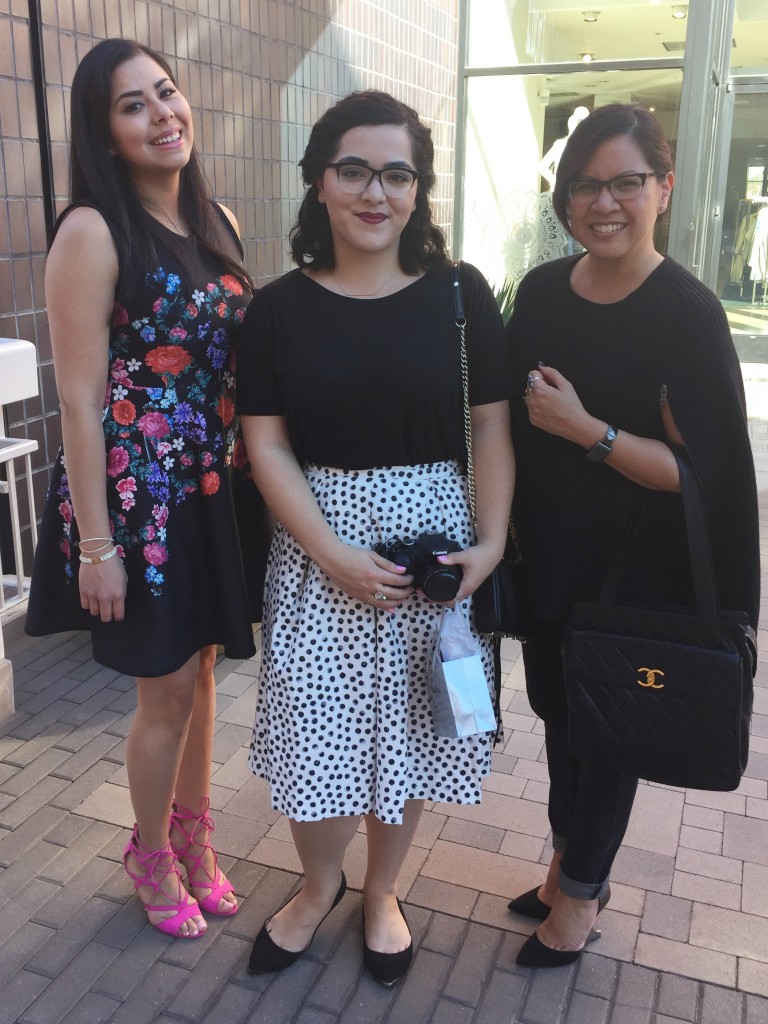 With Paulina of Lil Bits of Chic and Laura of Laura Neuzeth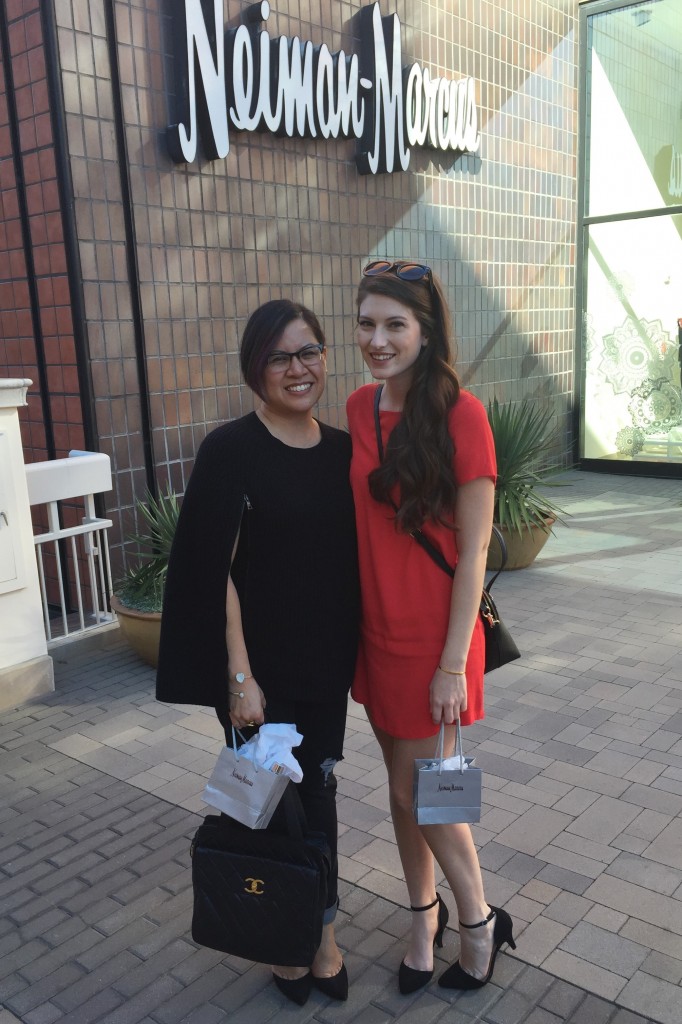 I don't see Jade of These Days nearly enough!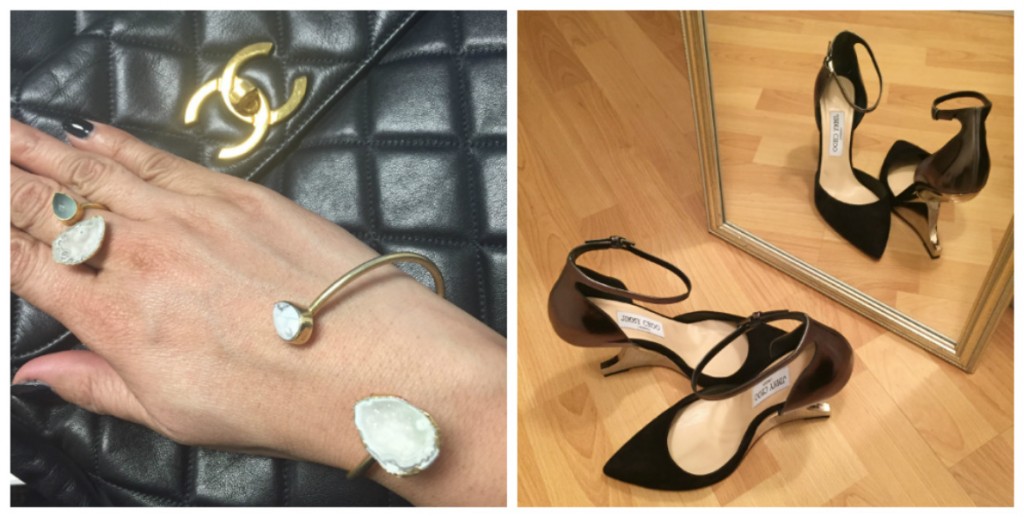 My outfit details: BCBG cape sweater, Blank jeans, Jimmy Choo shoes, vintage Chanel purse (purchased from Portero), Love Tatum ring and bracelet, Warby Parker glasses.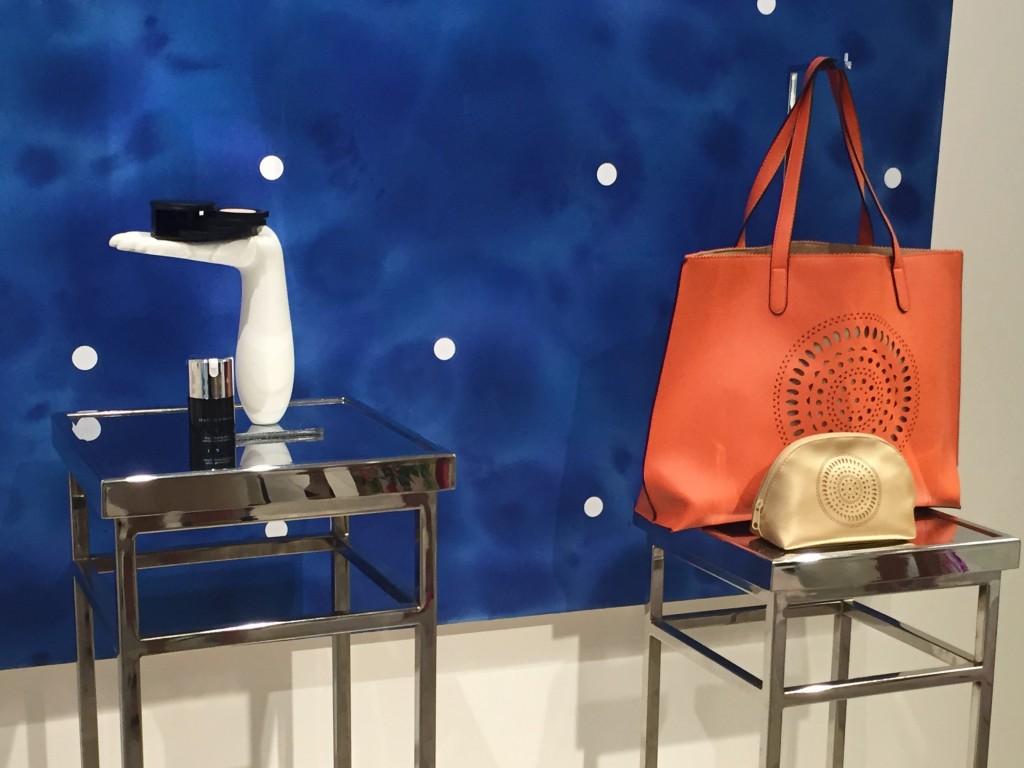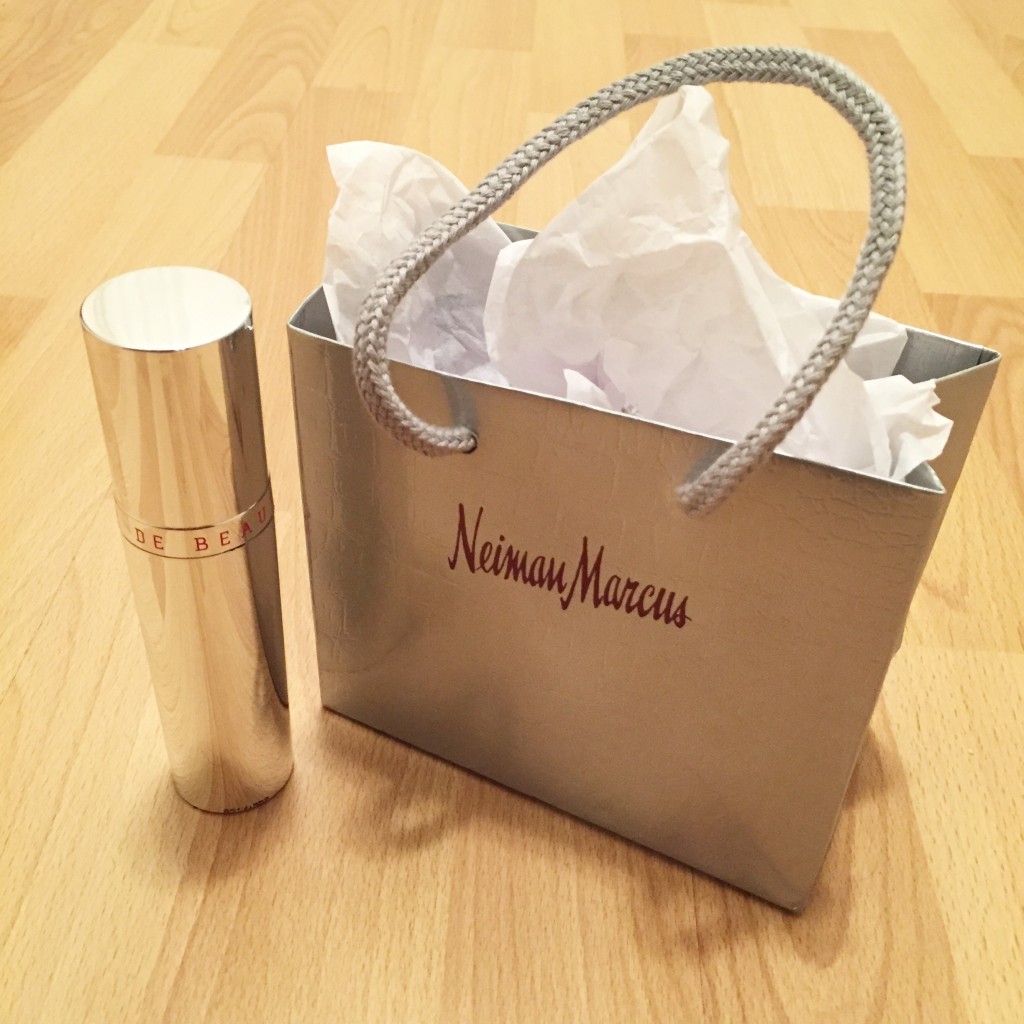 The beauty presentation featured Le Metier De Beaute, and our lovely gift from Neiman Marcus was the Peau Vierge Anti-Aging Complexe, valued at $125!
Thank you again to Neiman Marcus at Fashion Valley for inviting me, I had a great time as always!