Hurrah, my blog is finally back online!  My apologies for the delay, and I'll definitely be playing catch up as I've promised posts on past events as well as some collaborations I'm working on through outfit posts and product reviews, not to mention concert posts (like oh, KAABOO).  If you want to keep up with me real-time, follow me on Instagram, Twitter and Facebook as I prepare summaries and additional photos here on my blog.
This weekend, I'll be attending Fashion Week San Diego in La Jolla.  Tickets are already sold out, and I'm excited for the Saturday runway show because my fashion friends Pashn by Survi and The Stylish Bisou will be showing that day!
If you were lucky enough to grab tickets, I'll see you there, otherwise follow me on my social media for all the action.  Cheers!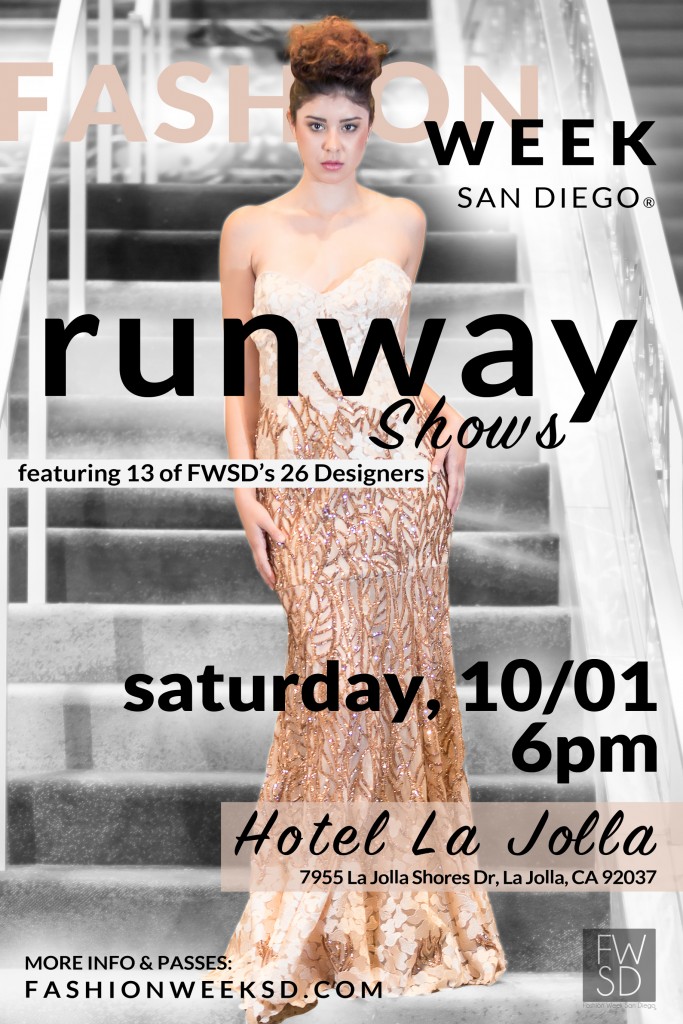 WHEN: Saturday, October 1st
WHERE: Hotel La Jolla
TIME: 6:00-9:30pm
DETAILS: Runway Shows featuring 13 of the 26 Fashion Week San Diego 2016 Designers.
Featured Designers include (in alphabetical order):
Albert Ray Collection, As Much Again, Bryan VaughnBerry, Circa Suzy Vintage Couture, Gloria Guerrero, Jaded Marie, LK Fashion, Pashn by Survi, Territa Torres, The Stylish Bisou, Theo Doro Fairyland, Timmithea, y-u-l-i-y-a.
Hosted by NBC 7 San Diego's Jodi Kodesh & Jeff Krapf.