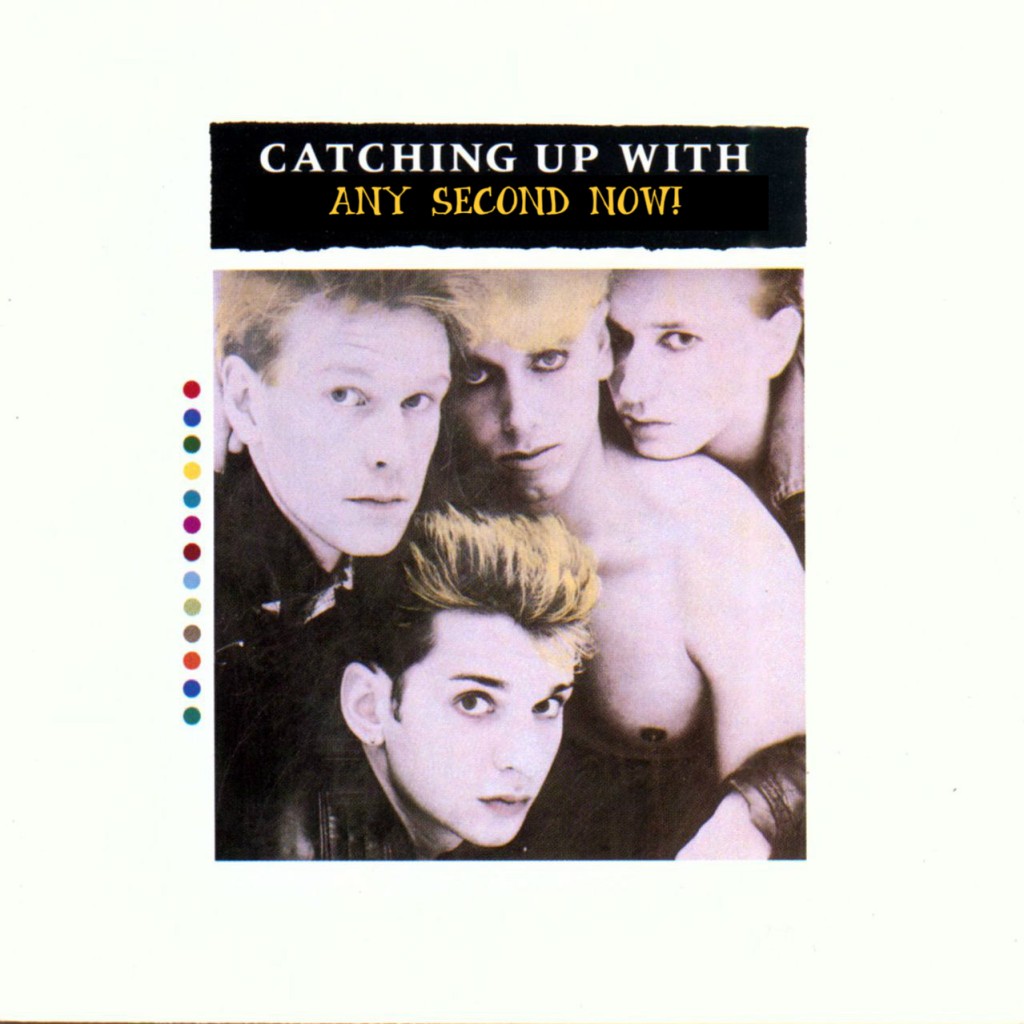 It's been a busy year for The Chen Family!  From getting new jobs to graduating college, we've been busy bees since the start of 2017.  As a blogger, I do have the occasional post that I'm required to upload no matter what, but there are also many events that I get invited to that I share mostly on my social media platforms.  Outside of those required posts, I've finally found time to post a few catch up posts of all the wonderful events I've attended in the first six months of this year.
Cheers!
---
Louis Vuitton x Unicef – 1/12/17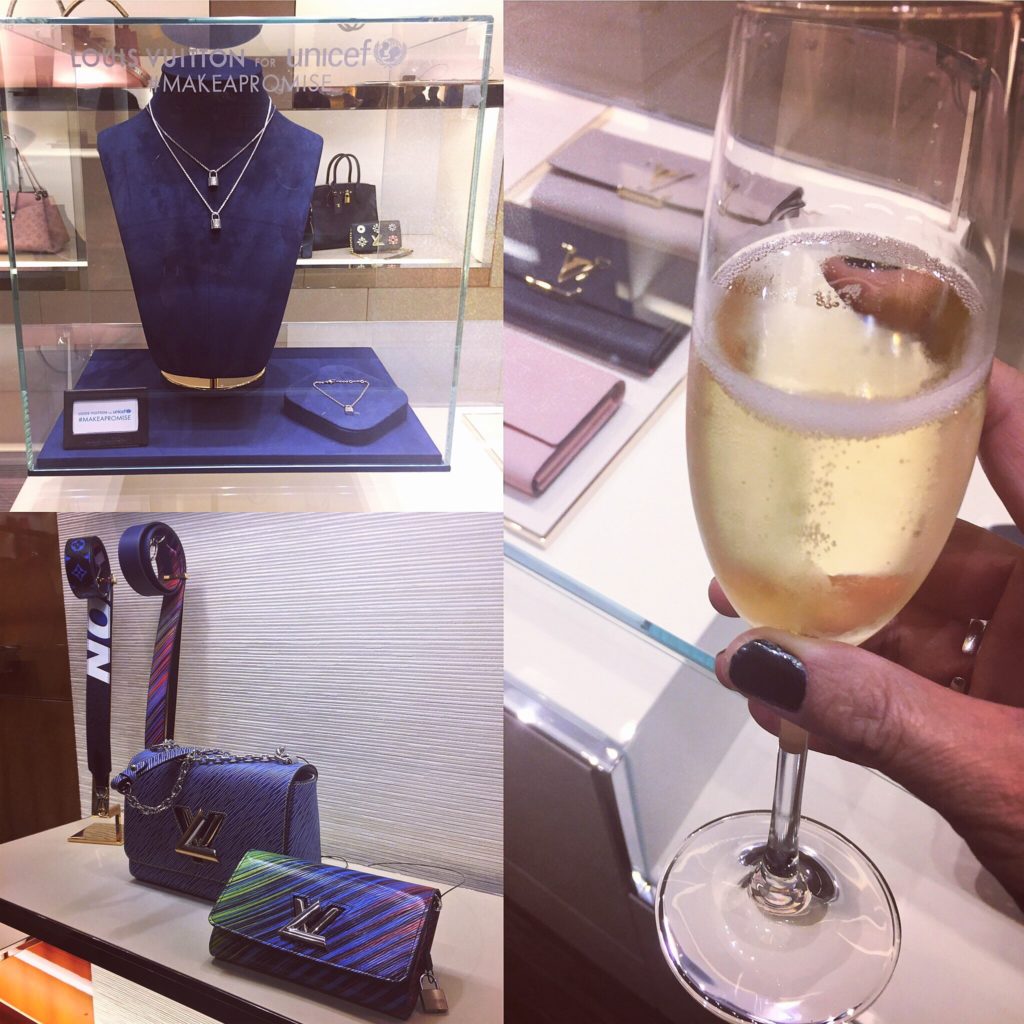 One of my blogger friends, Ashley Pöppe, works at Louis Vuitton at Fashion Valley and occasionally invites fellow bloggers and stylists to events there.  At the Louis Vuitton x Unicef, a specially designed Lockit pendant and bracelet that was created to help children in urgent need was presented for purchase. For each sale, $200 was donated to UNICEF.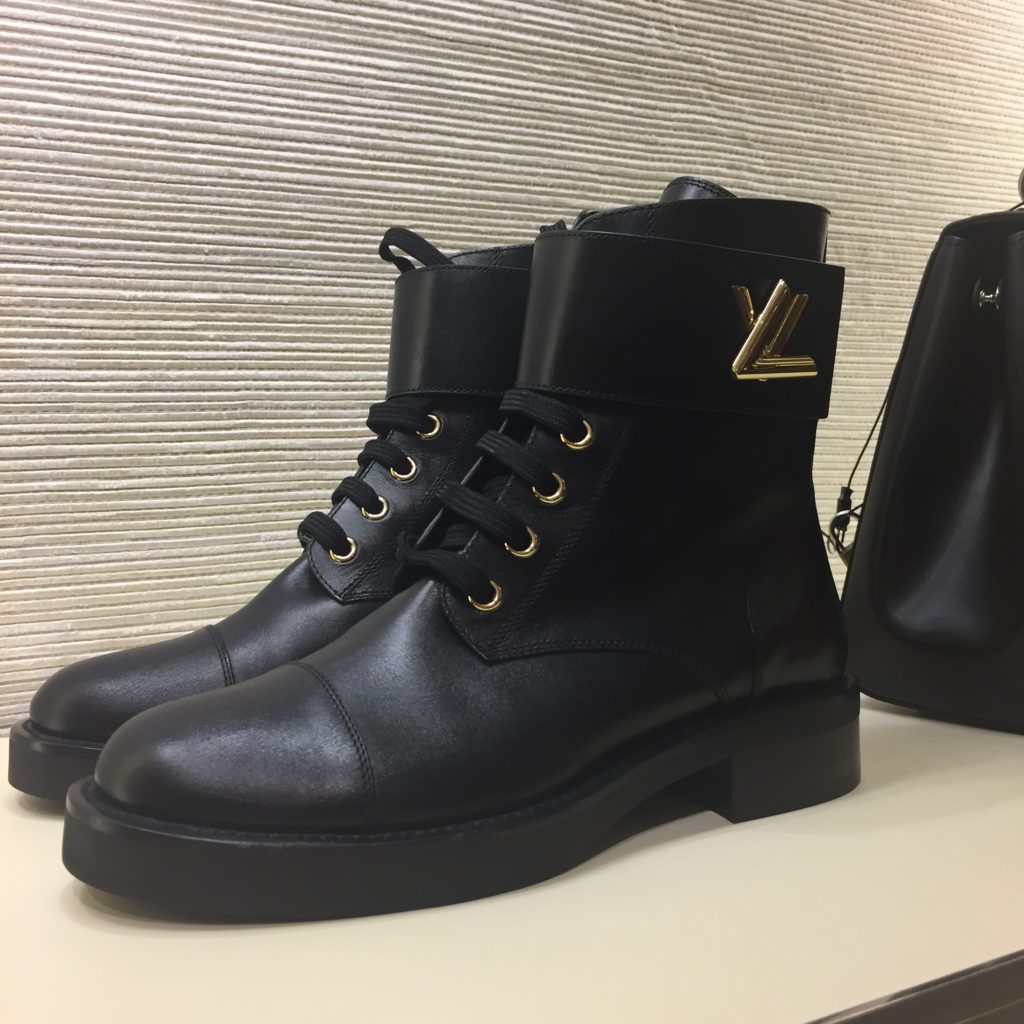 This wonderful bootie is called "The Ranger"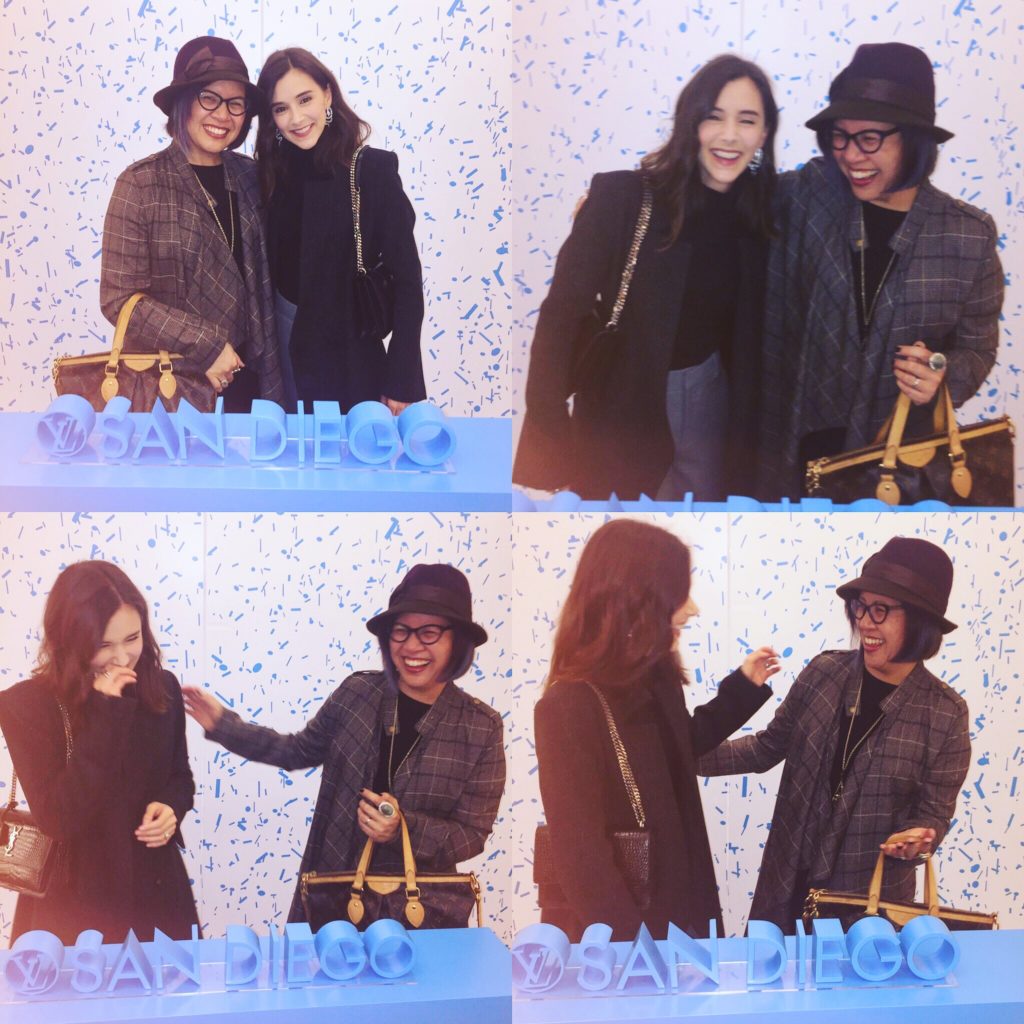 Easily my favorite set of pictures from that night!  Kali from In Spades is a lovely friend and a blogger who I've come to know better in this interesting and creative world of blogging.  There was a person stationed at this picture spot who just made us crack up as he was taking our picture, and we loved that he captured every giggle-filled moment!
---
Grand Opening of Flourish By Blues & Shoes – 2/18/17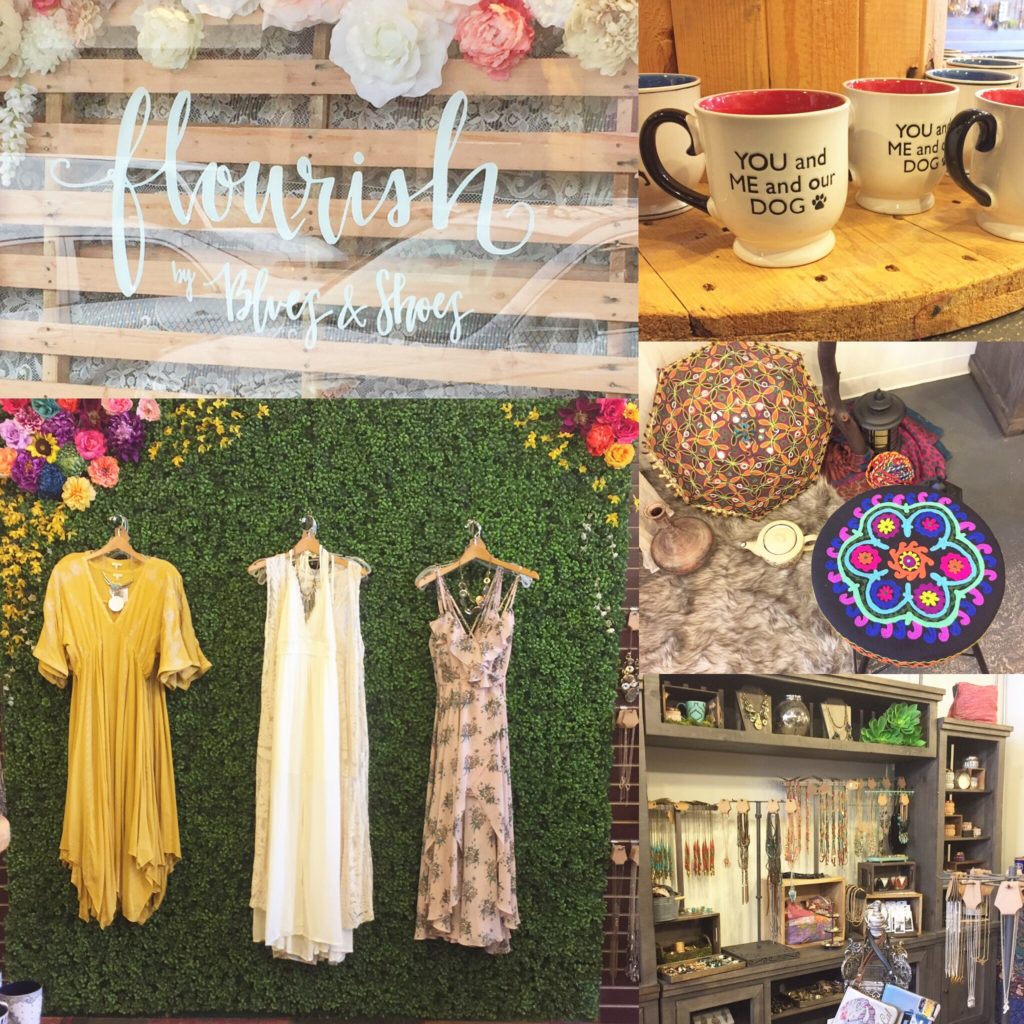 Flourish by Blues & Shoes opened in February of this year where The Beat Clothing used to be in Carlsbad.  Although I will miss The Beat dearly (see posts here and here), Flourish is a unique bohemian shopping experience with beautiful clothing, accessories and home goods!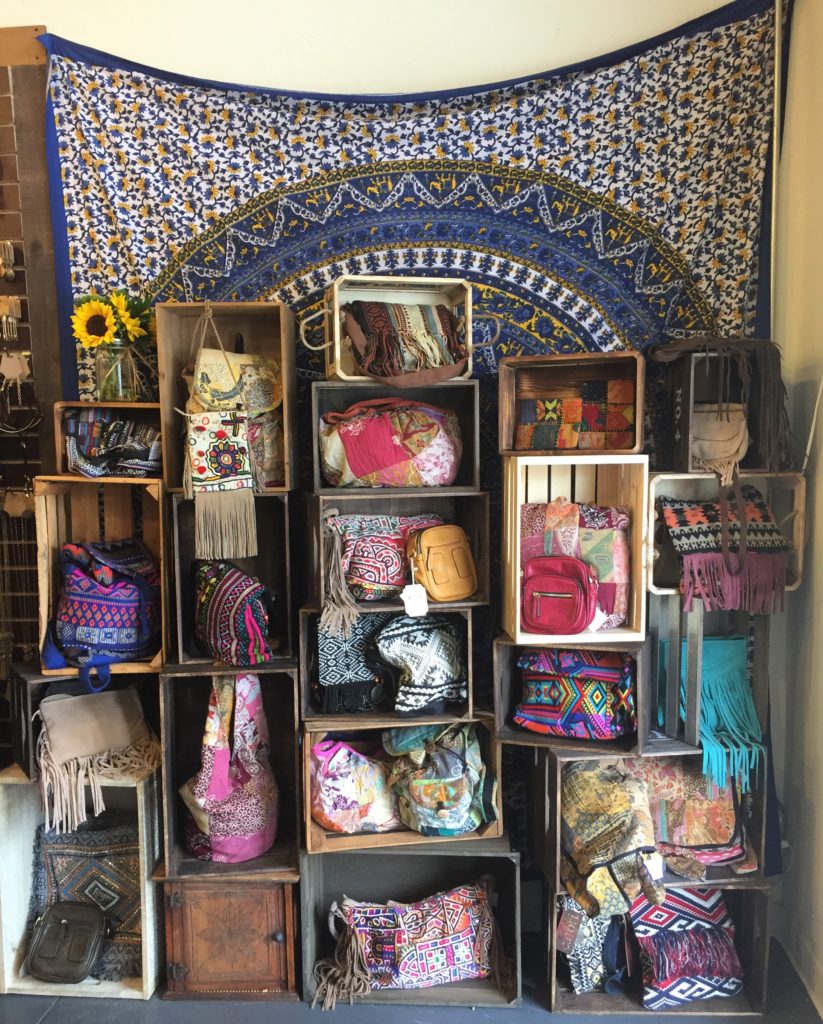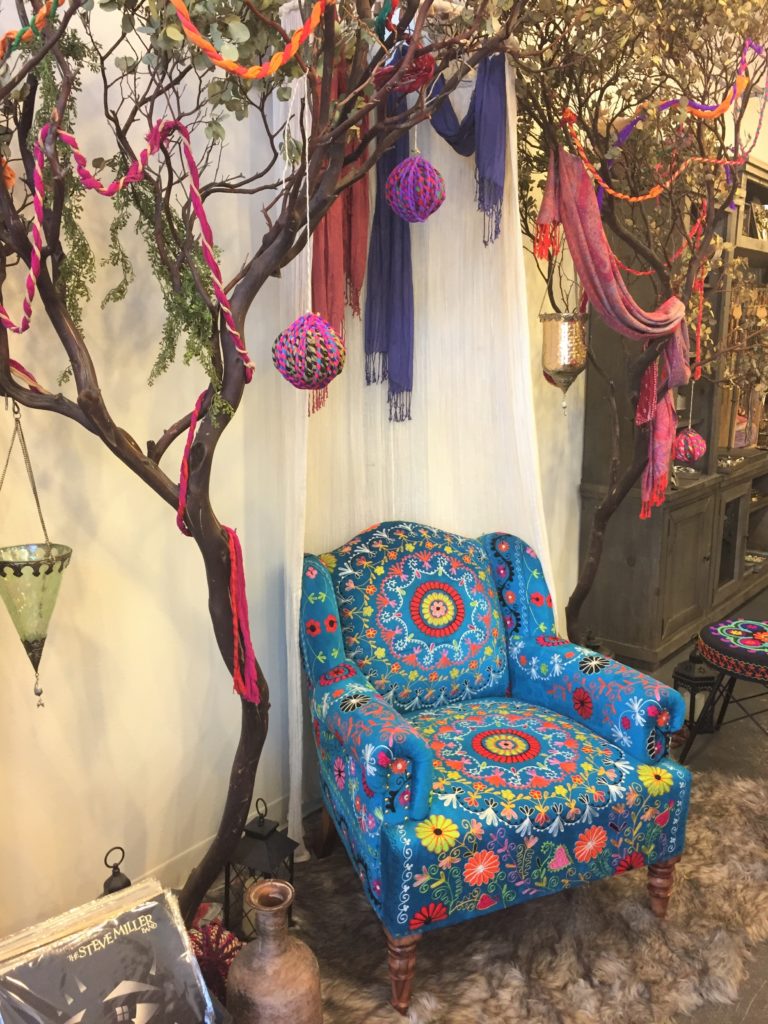 ---
Malia Designs Spring Collection 2017 – 3/16/17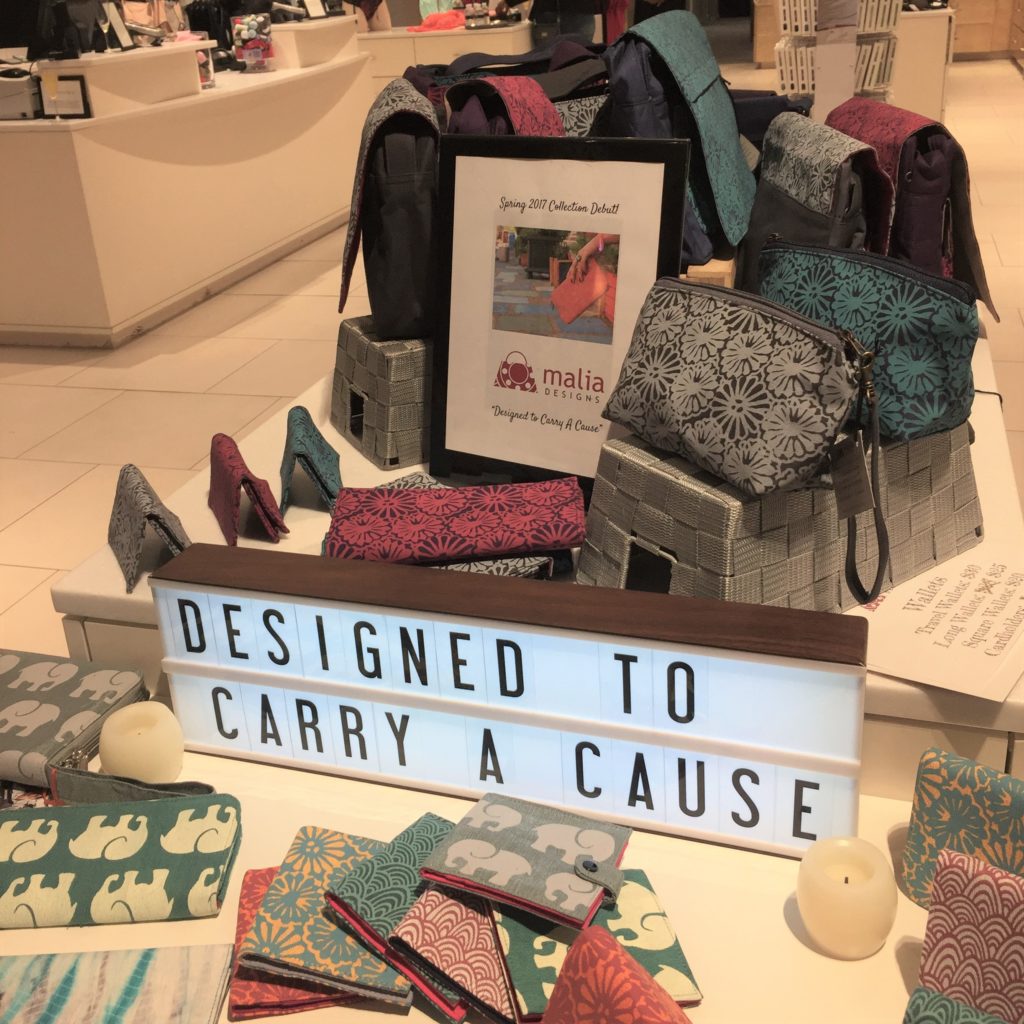 I was introduced to Malia Designs two years ago (posts here and here), and I do everything I can to laud their cause, as they support the fight against human trafficking.  They introduced their spring collection earlier this year at the Rigby & Pellar store in Fashion Valley.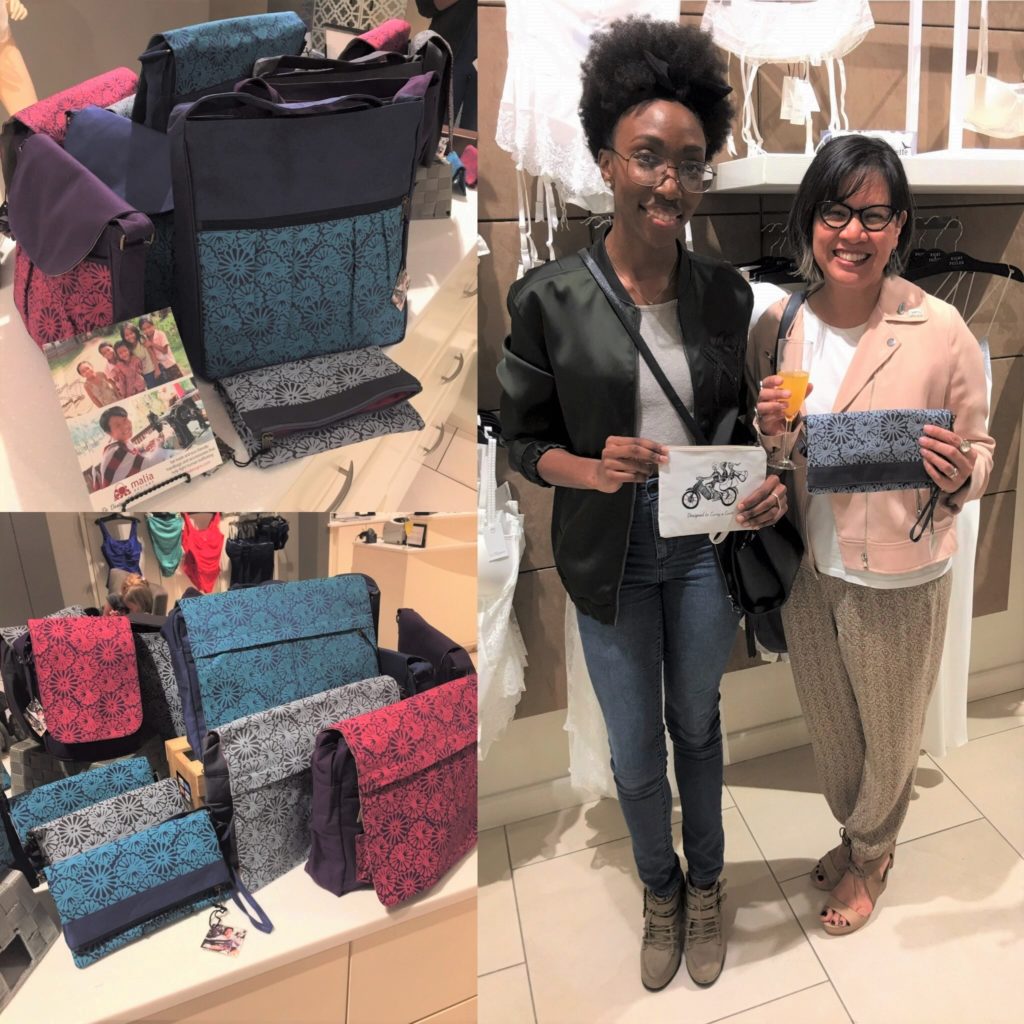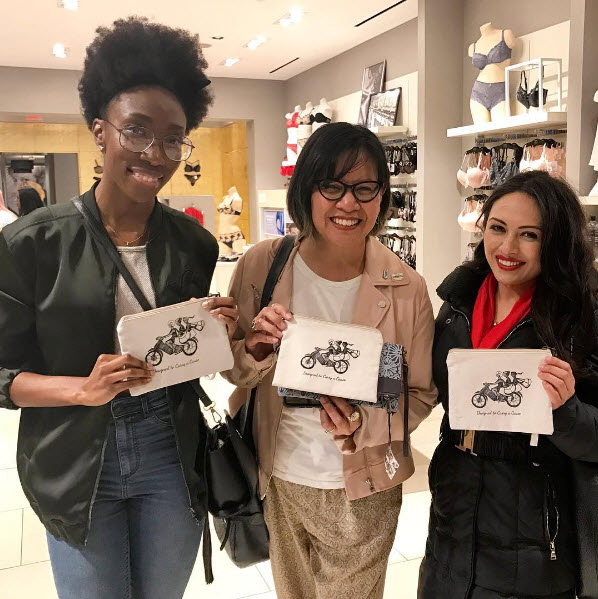 With Tiffany of Glitz and Glam by Tiff & Jessica of Ziur Designs
---
Primavera Fashion Show – 3/24/17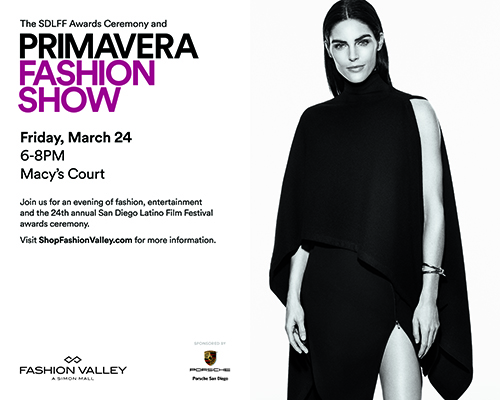 It's always fun to attend runway shows when I can, even when I arrive late!  I attended the Primavera Fashion Show at Fashion Valley in celebration of the San Diego Latino Film Festival, and caught this video capture that I shared on my Instastories, as I arrived "fashionably late" from my office in Carlsbad.
---
Louis Vuitton Spring/Summer Collection 2017 – 3/31/17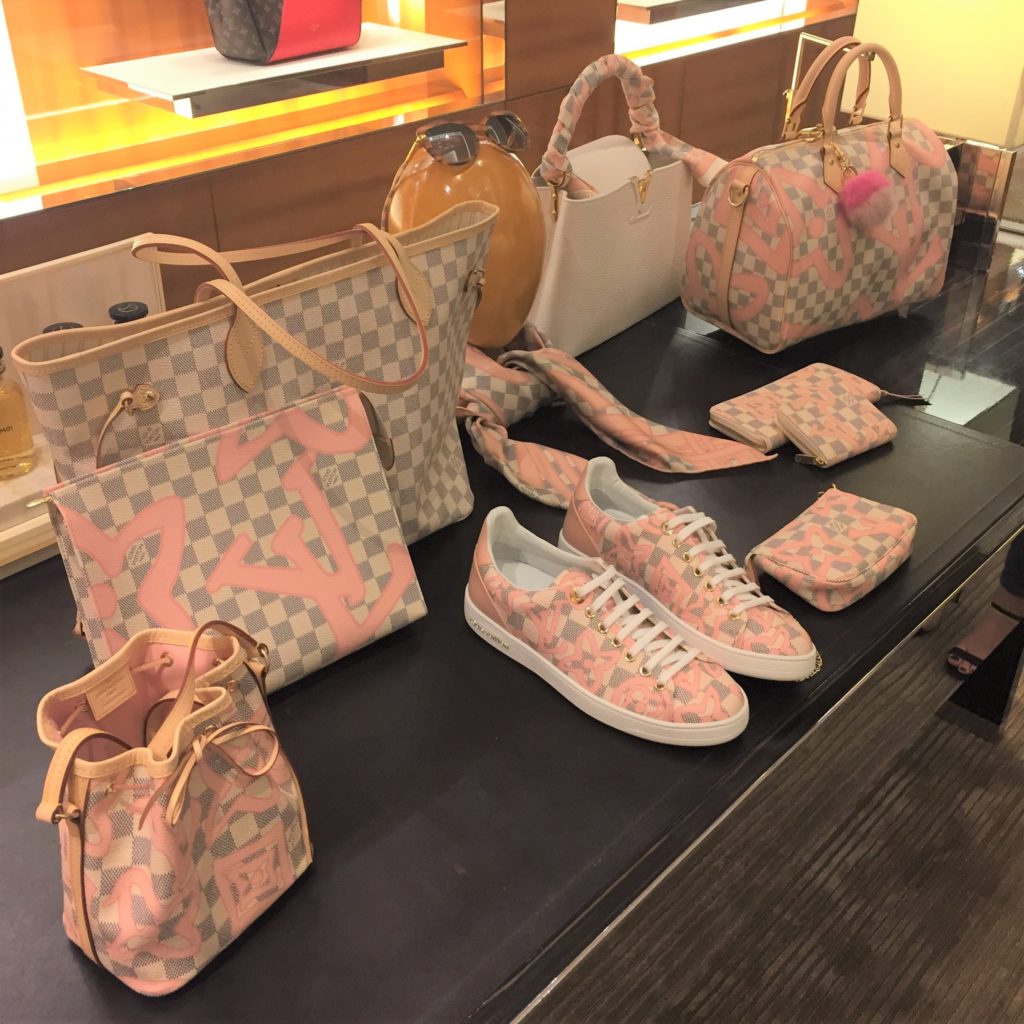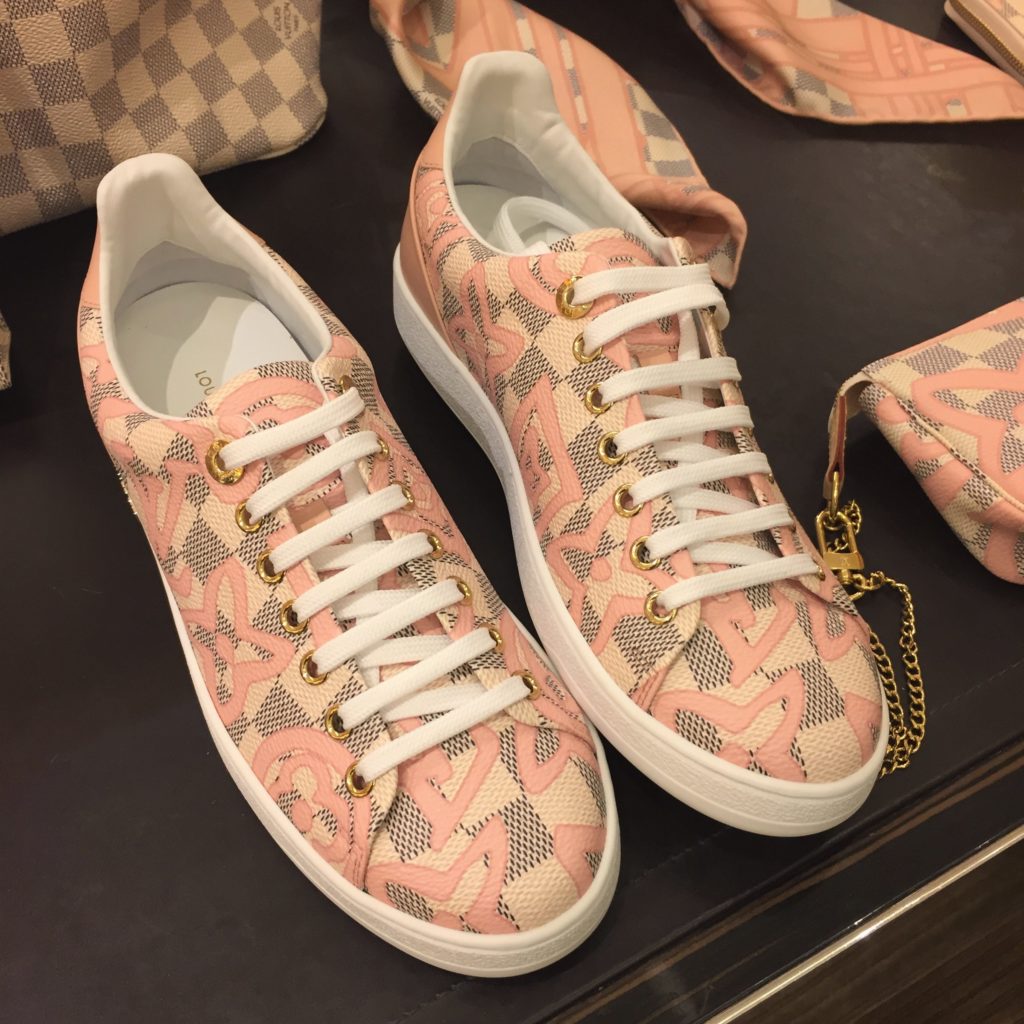 Aren't these sneakers adorable?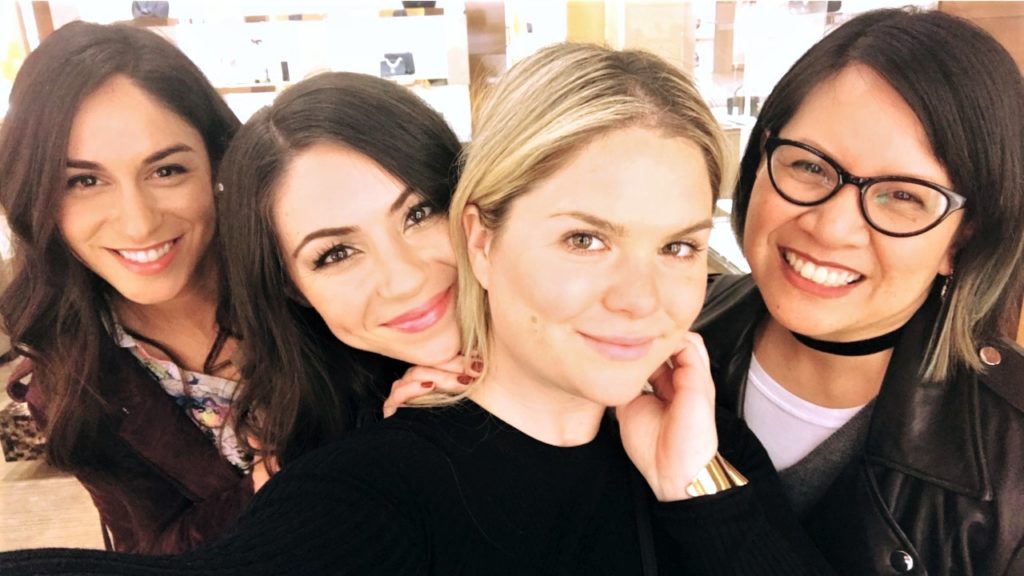 With Nihan of Style With Nihan, her friend Claudia and Ashley of Ashley Pöppe
---
Festival Style at Macy's – 4/7/17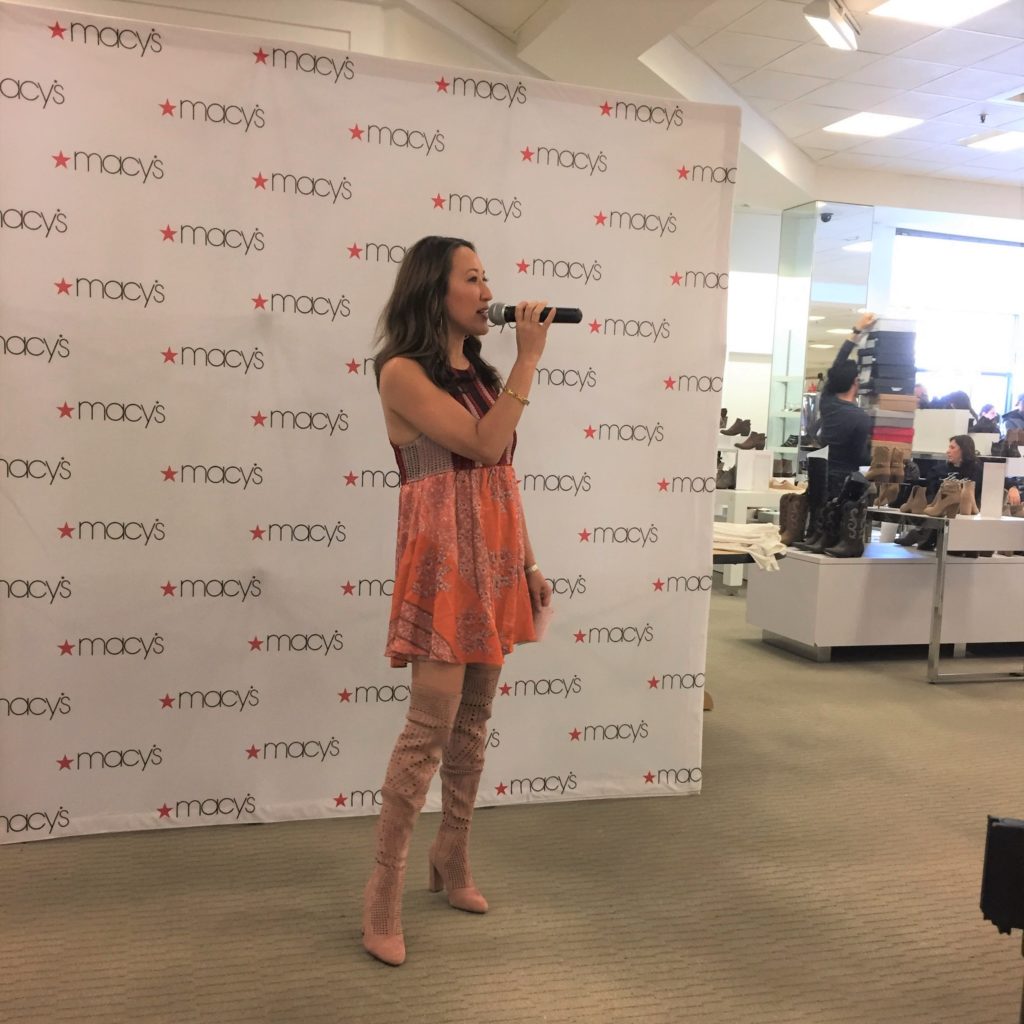 Maria Von Losch is a stylist, author and blogger of Savvynista who I've also come to know.  I've had the pleasure of being invited to a few of her events, including this one at Macy's in Fashion Valley.  During this showcase, she featured festival style, showing multiple ways of wearing the same piece.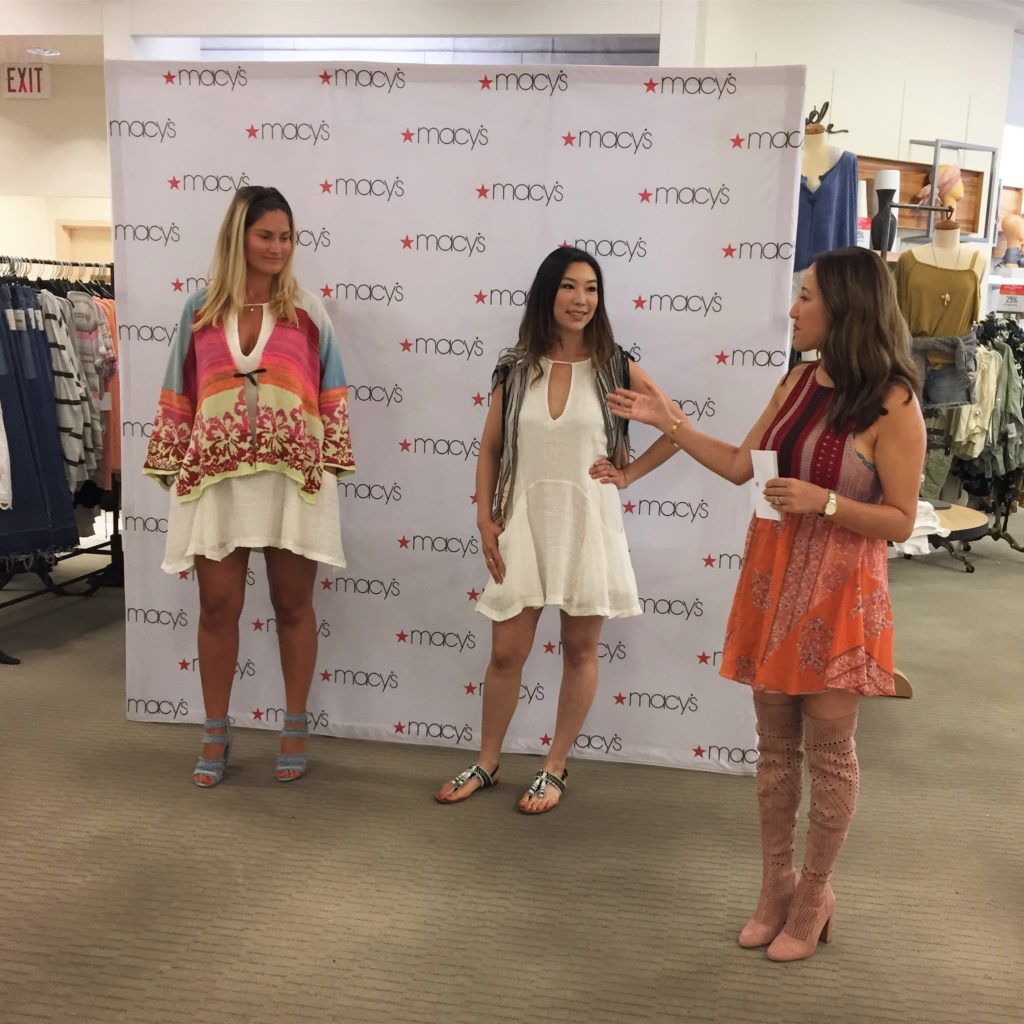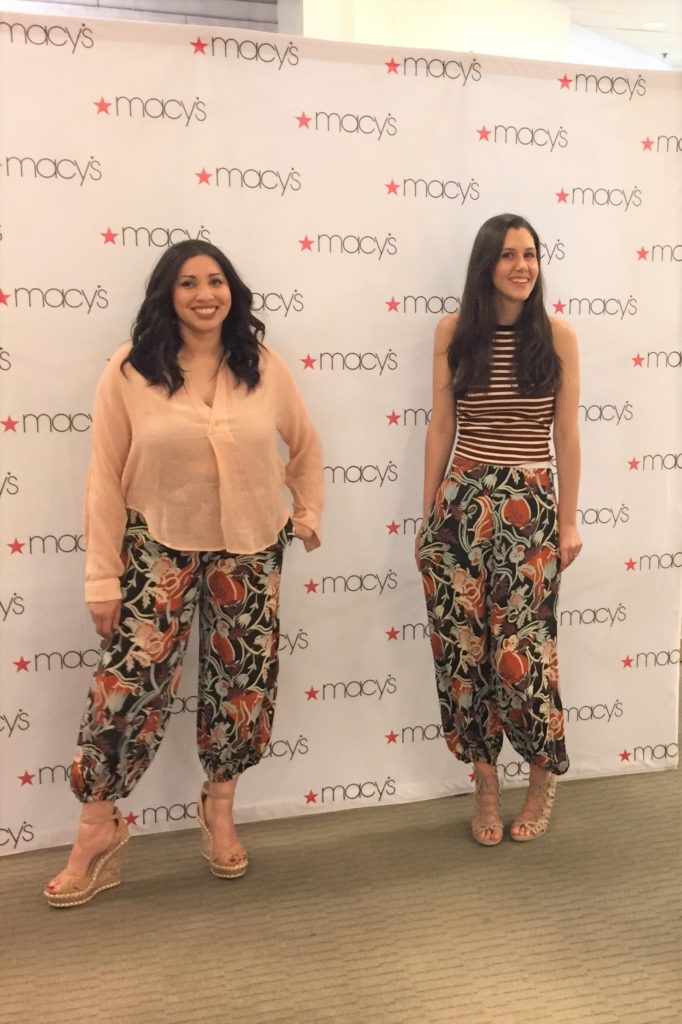 I loved these pants by Free People!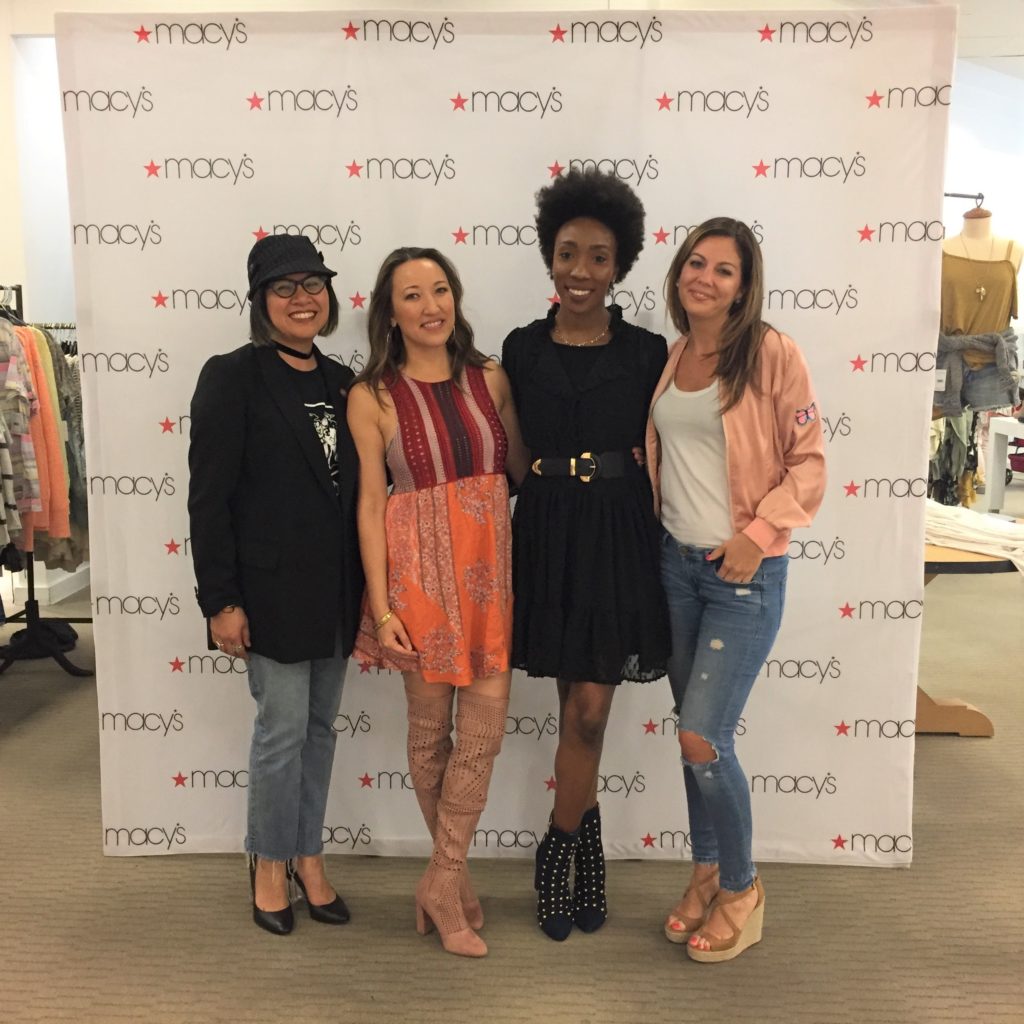 With Maria, Tiff and Kellie of The Bicoastal Beauty
---
A Stargazer Brunch at Vocabulary Boutique – 5/7/17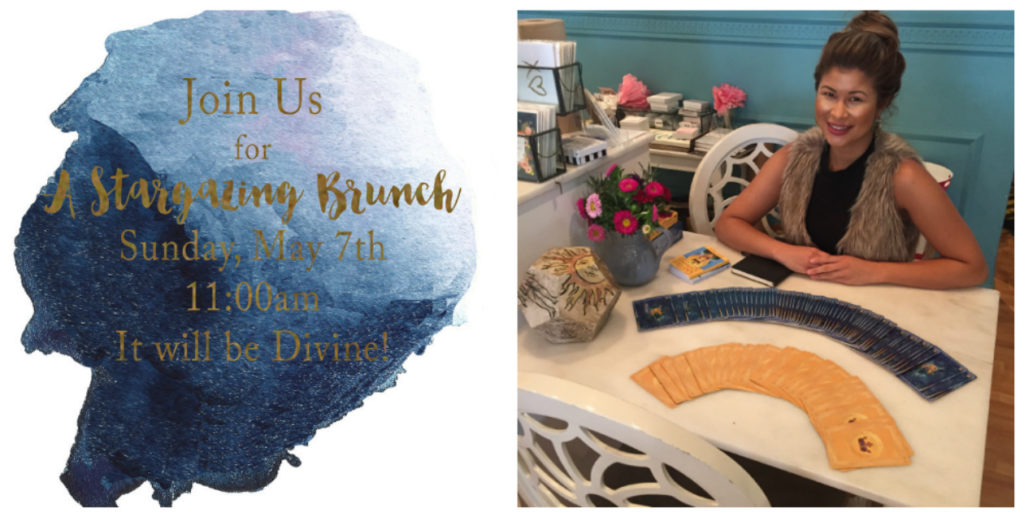 Cecilia Church, owner of Vocabulary Boutique, always has wonderful events either on location at her shop in Little Italy, or somewhere fabulous in San Diego.  I'll put up a full post of her most recent event on a catamaran (yes, shopping on a boat), but I also attended their delightful "A Stargazing Brunch" the day before my birthday back in May, complete with celestial cookies and a Tarot card reader!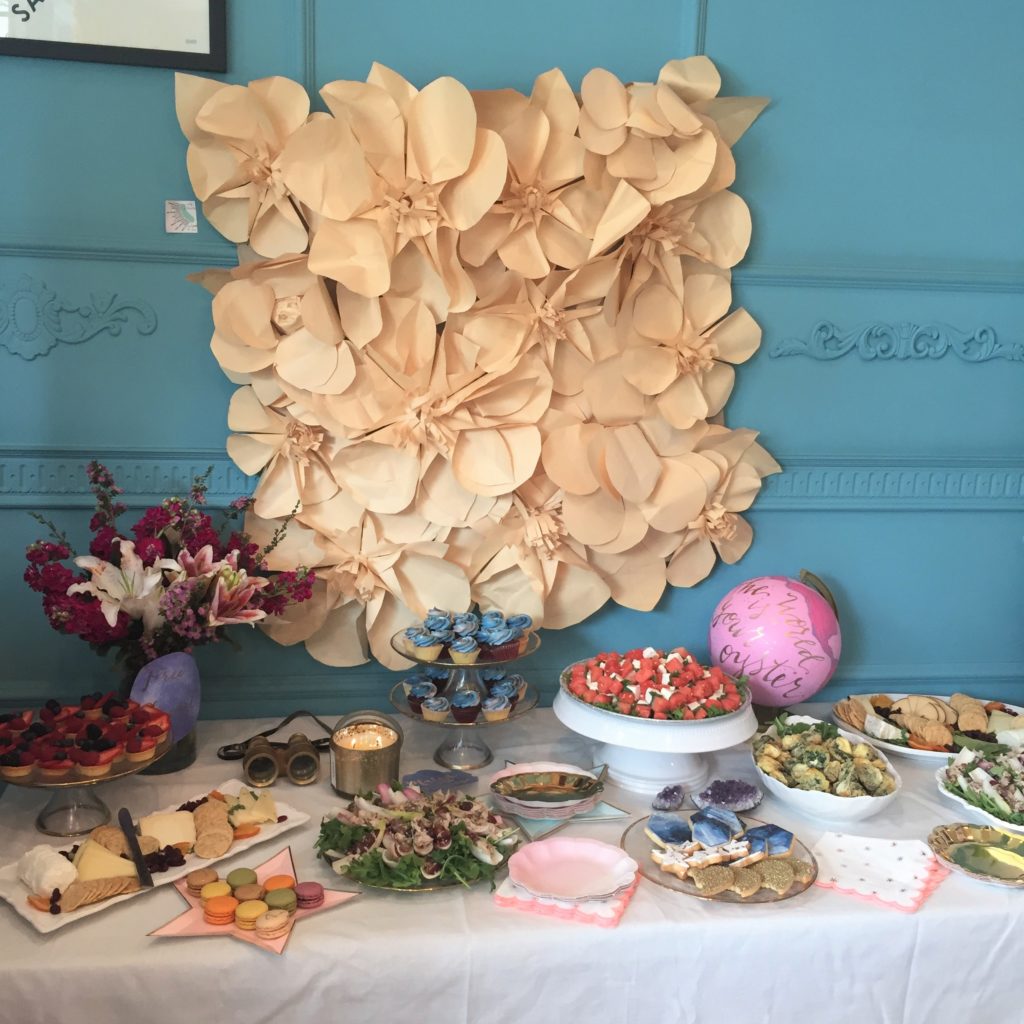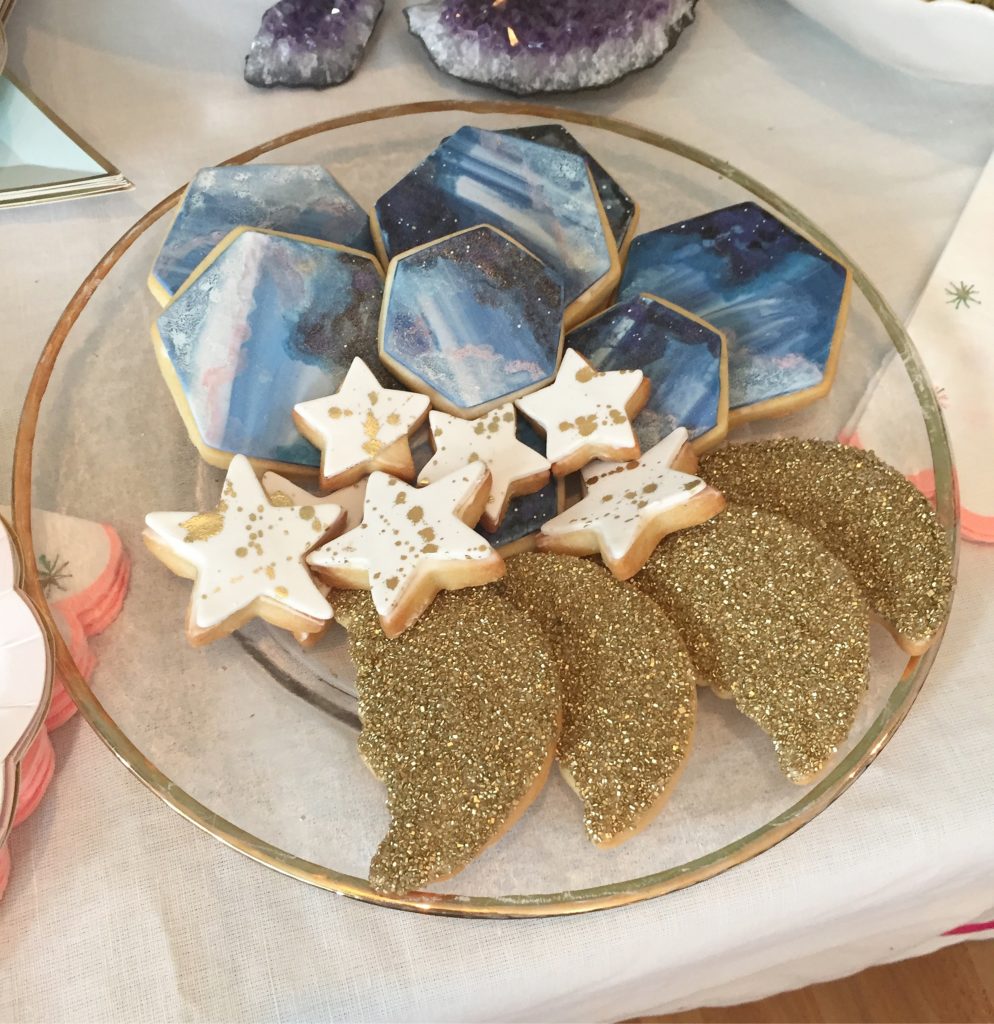 How fabulous are these cookies?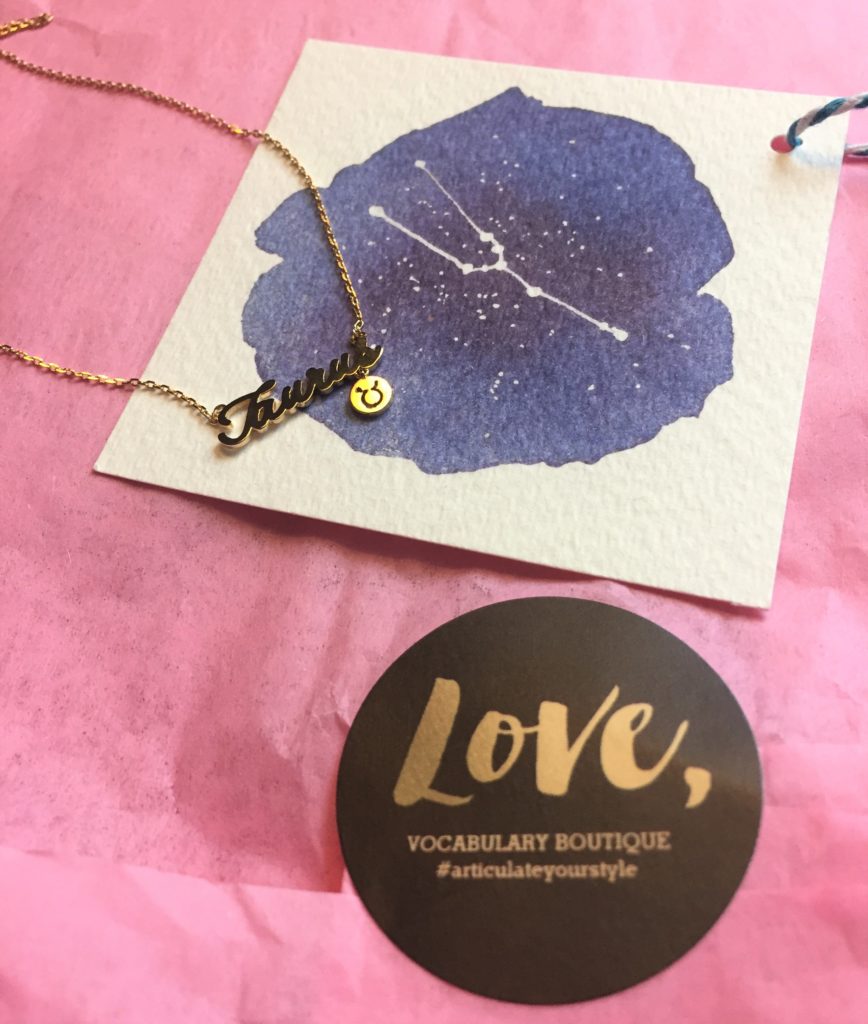 I adore my Taurus necklace, a gift from Vocabulary Boutique!
---
Fashion Week San Diego Spring Showcase 2017 – 5/13/17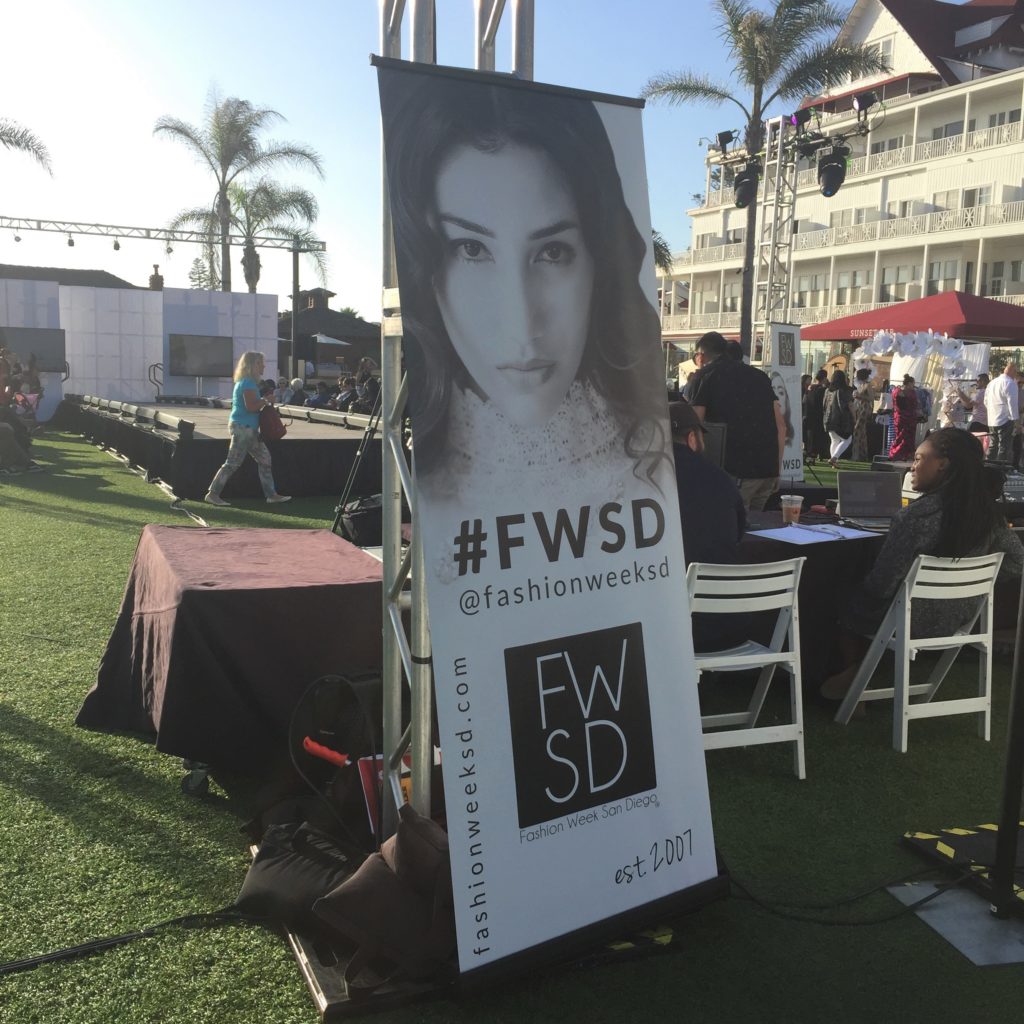 Fashion Week San Diego celebrates their 10th year anniversary this year, and I have been attending since 2013.  Back in May, I attended the FWSD Spring Showcase 2017, which is the kickoff event to all of the celebrations leading up to the runway shows in October.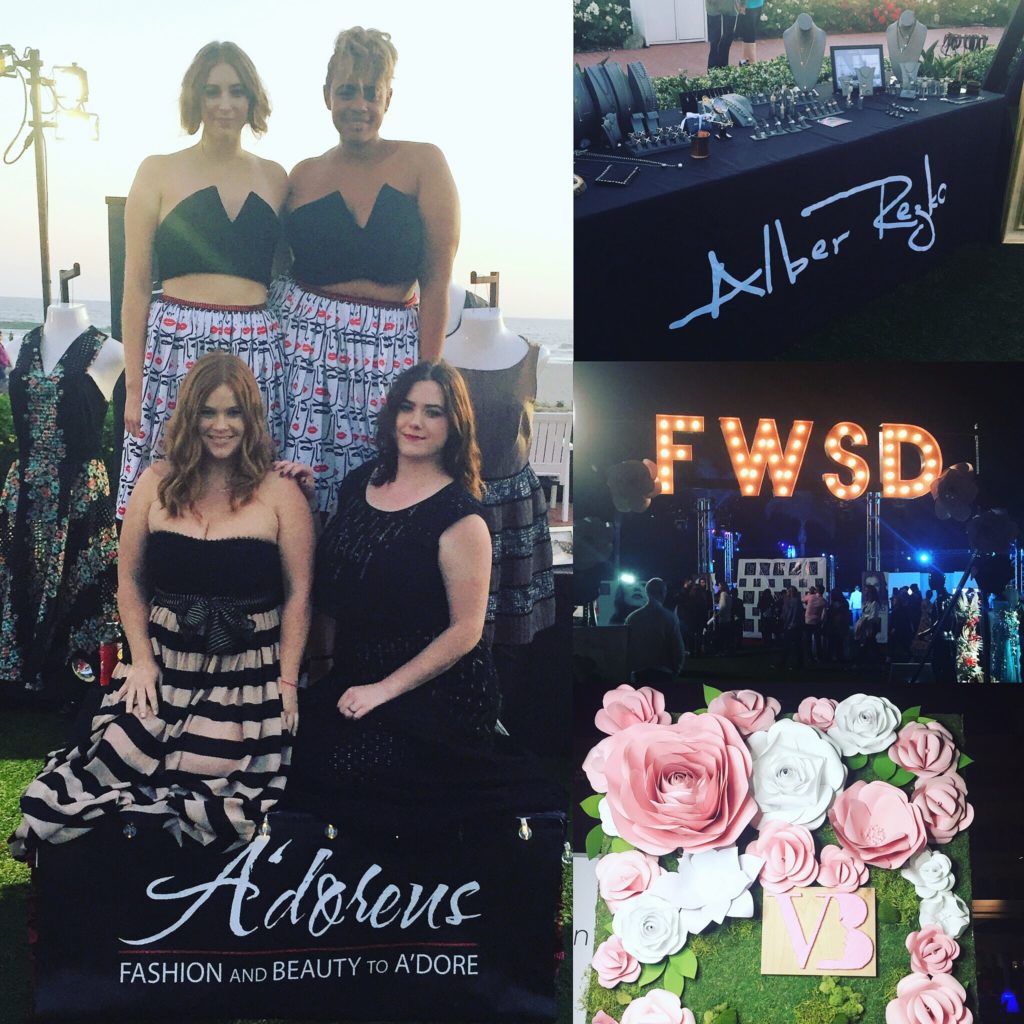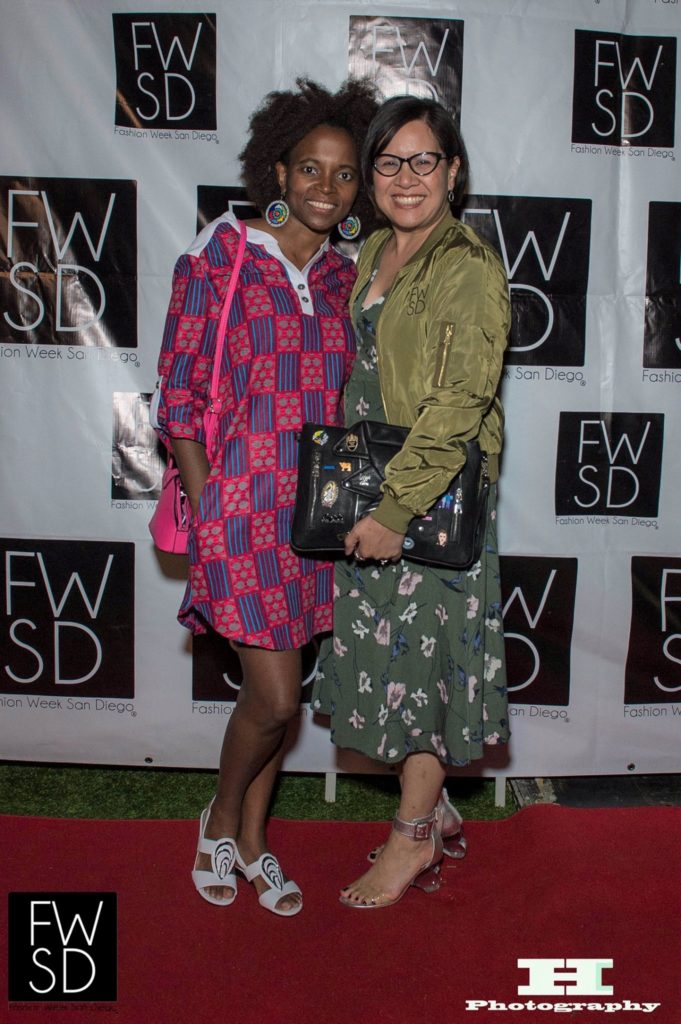 With Fatsani of Tasanni, one of the designers featured in FWSD 2015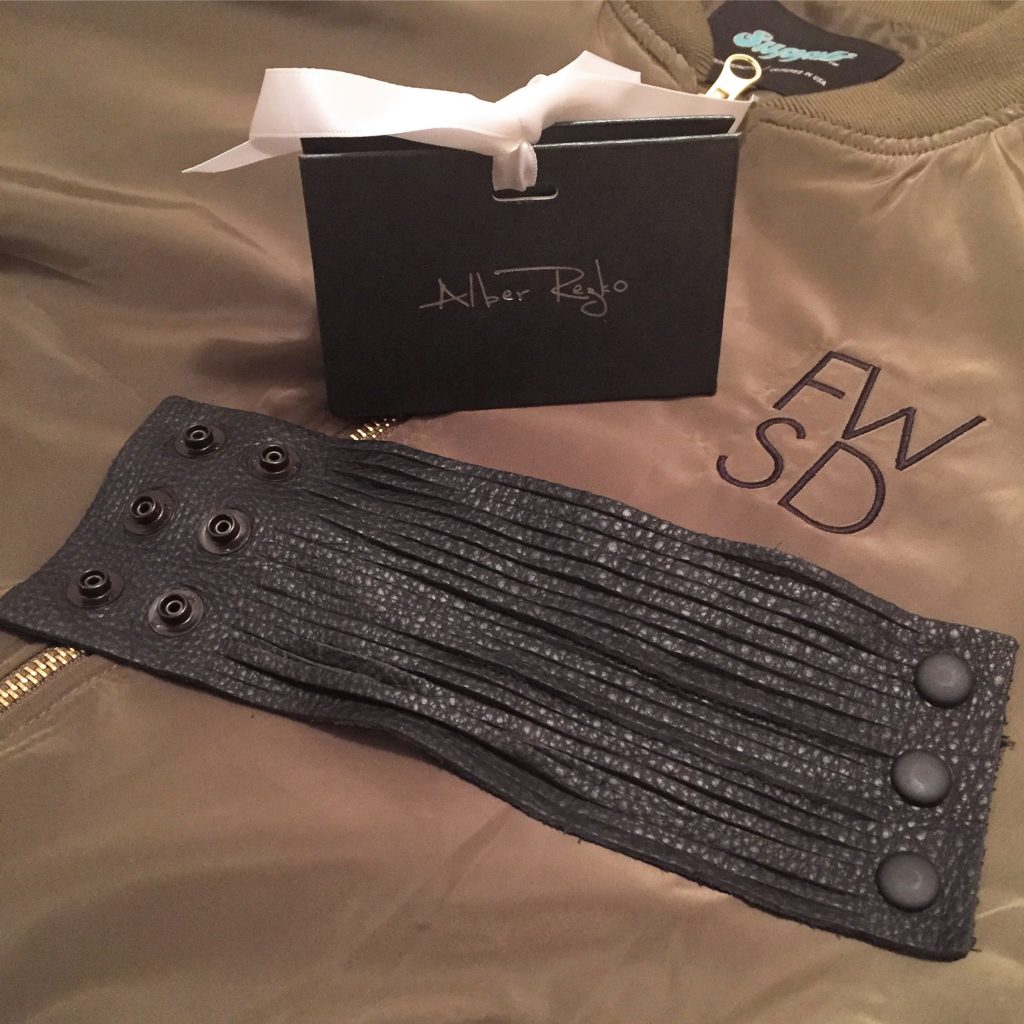 I purchased a fabulous leather cuff from Alber Rezko (a jewelry designer who showed at FWSD 2014 & 2015) and a FWSD bomber jacket!
---
Natuzzi Italia Collection at Hold It Home – 5/18/17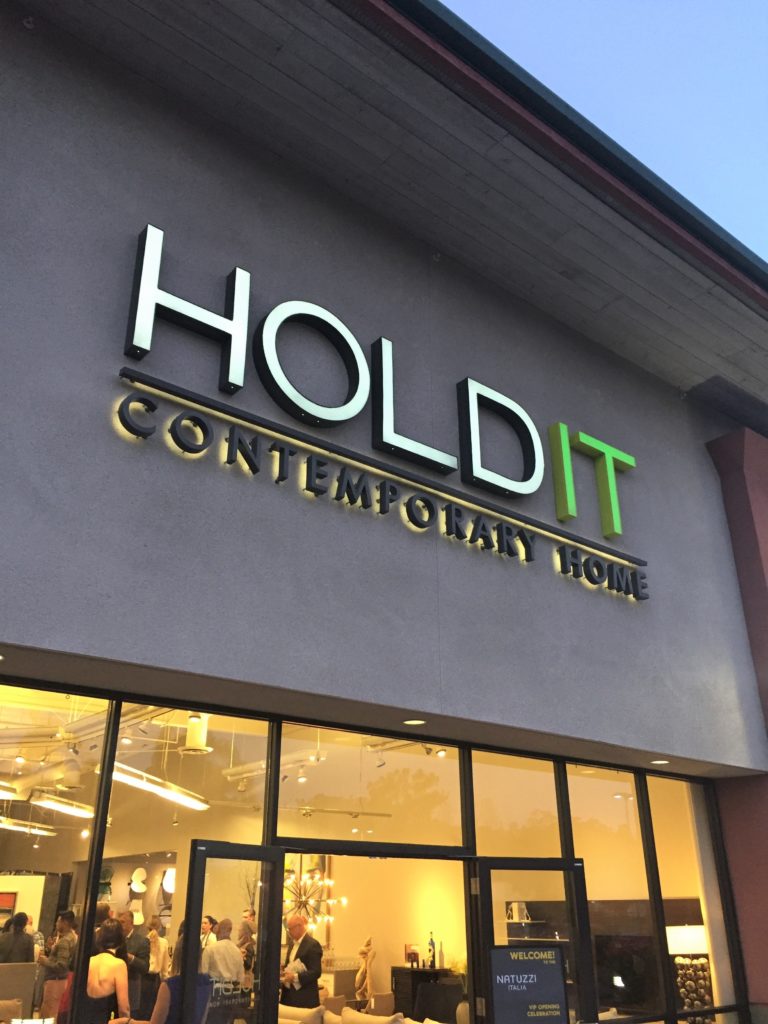 Hold It Contemporary Home in Mission Valley had a VIP celebration back in May because they added luxury brand Natuzzi Italia to their showroom.  Pasquale Natuzzi founded The Natuzzi Italia Group in 1959, and is Italy's largest furniture house.  The designs are beautiful, sleek, and meticulously designed and the event was fun to attend!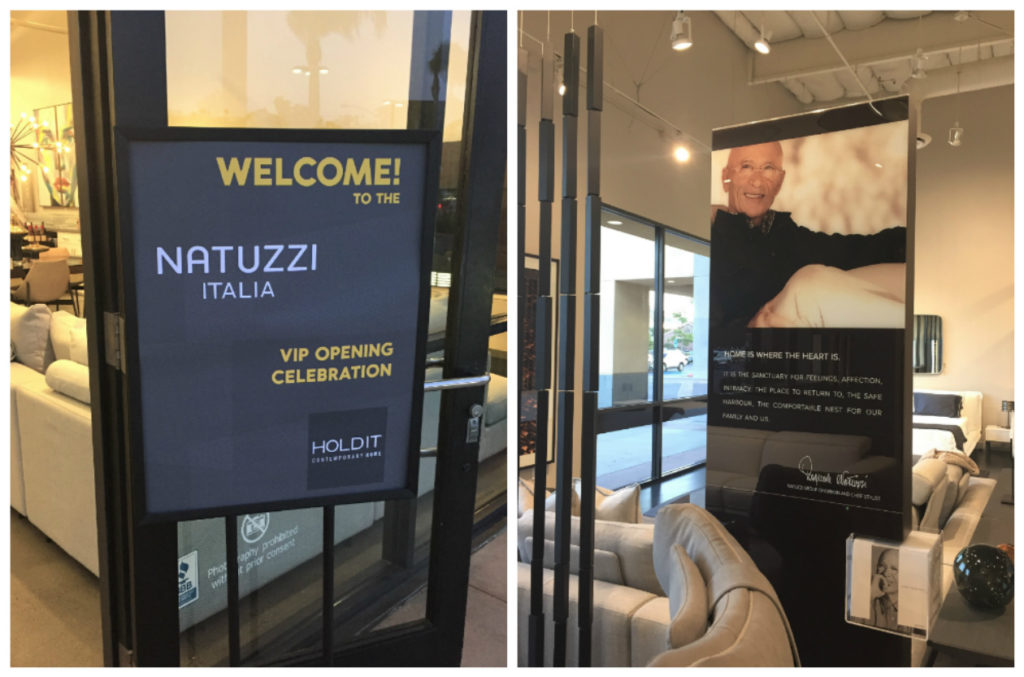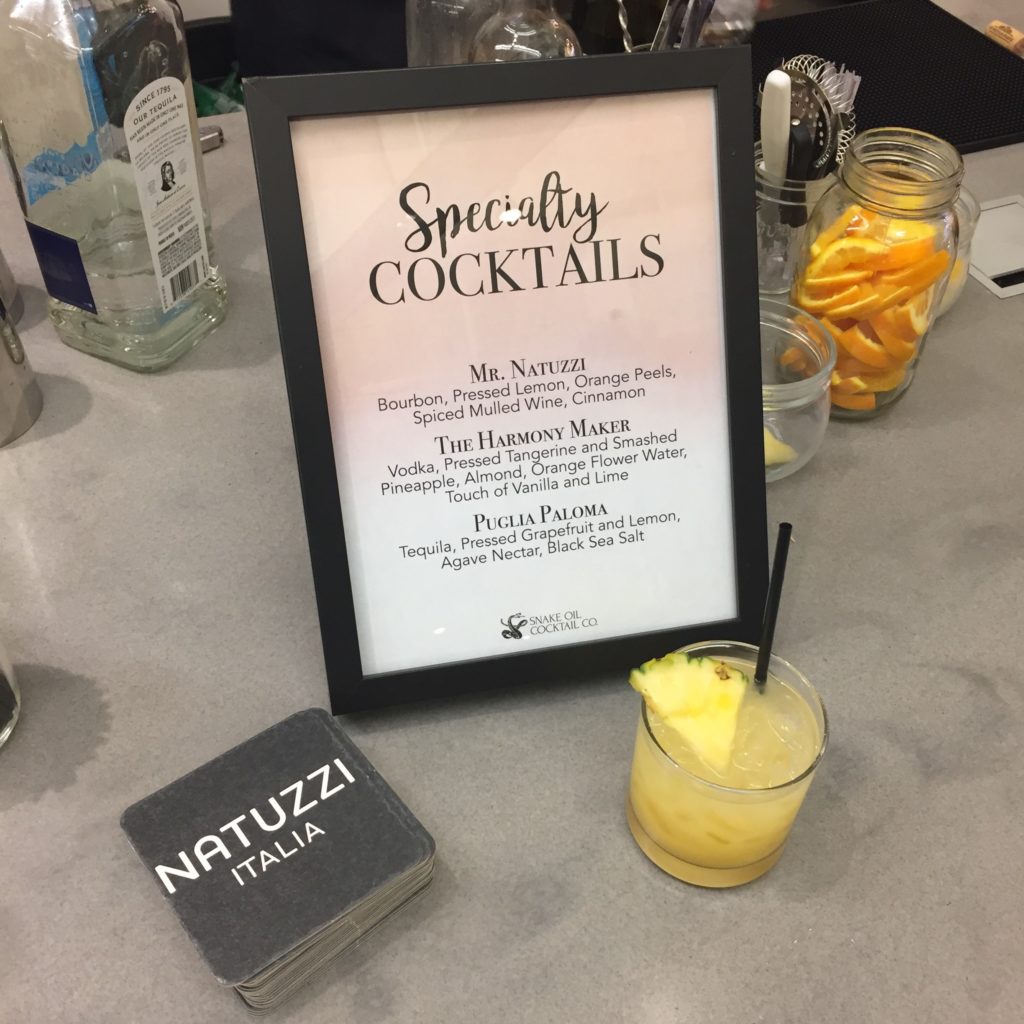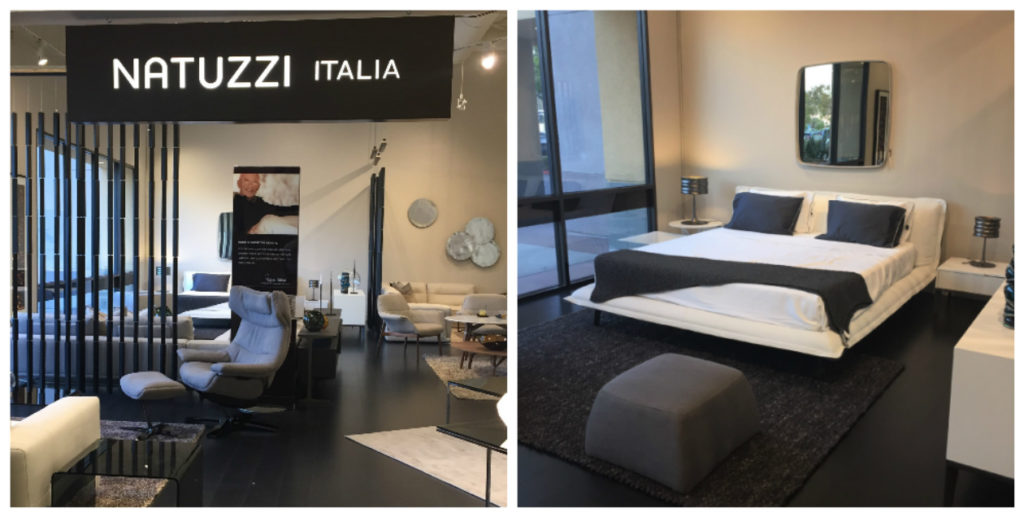 ---
Sips & Sparkle with Art In The Find and Touchstone Crystal – 6/15/17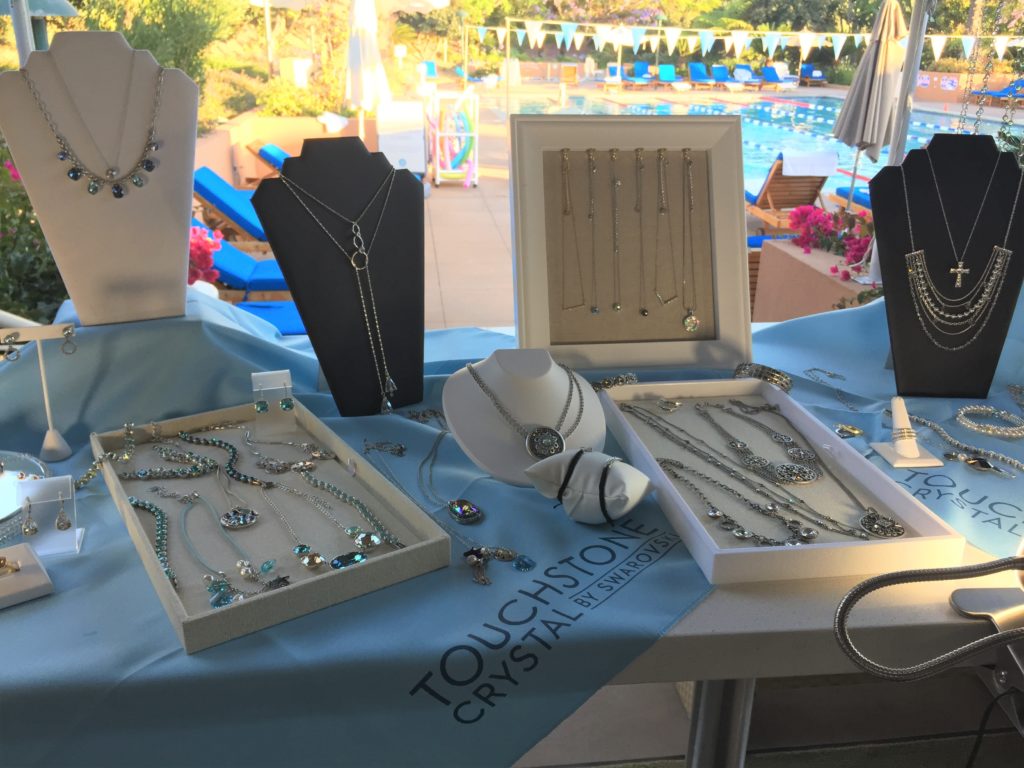 Conni of the blog Art in the Find had a fun event in June with Touchstone Crystal by Swarovski at the beautiful Bay Club Carmel Valley.  Touchstone Crystal is a more contemporary arm of Swarovski, allowing more casual designs with the same quality crystals, that can be worn everyday.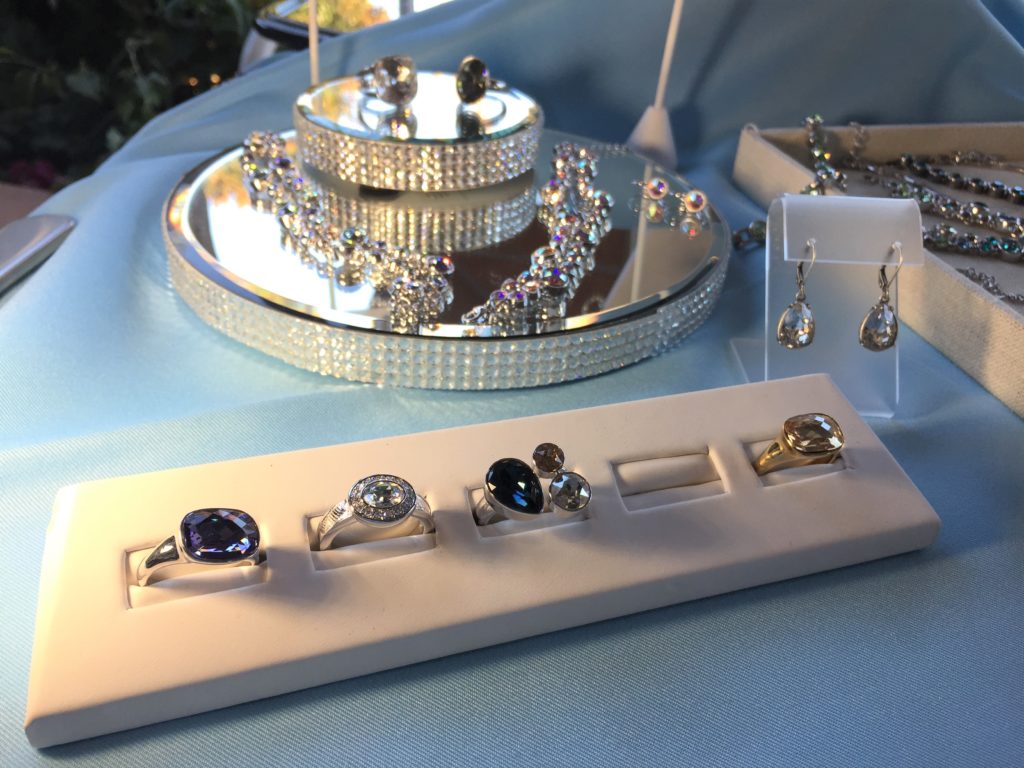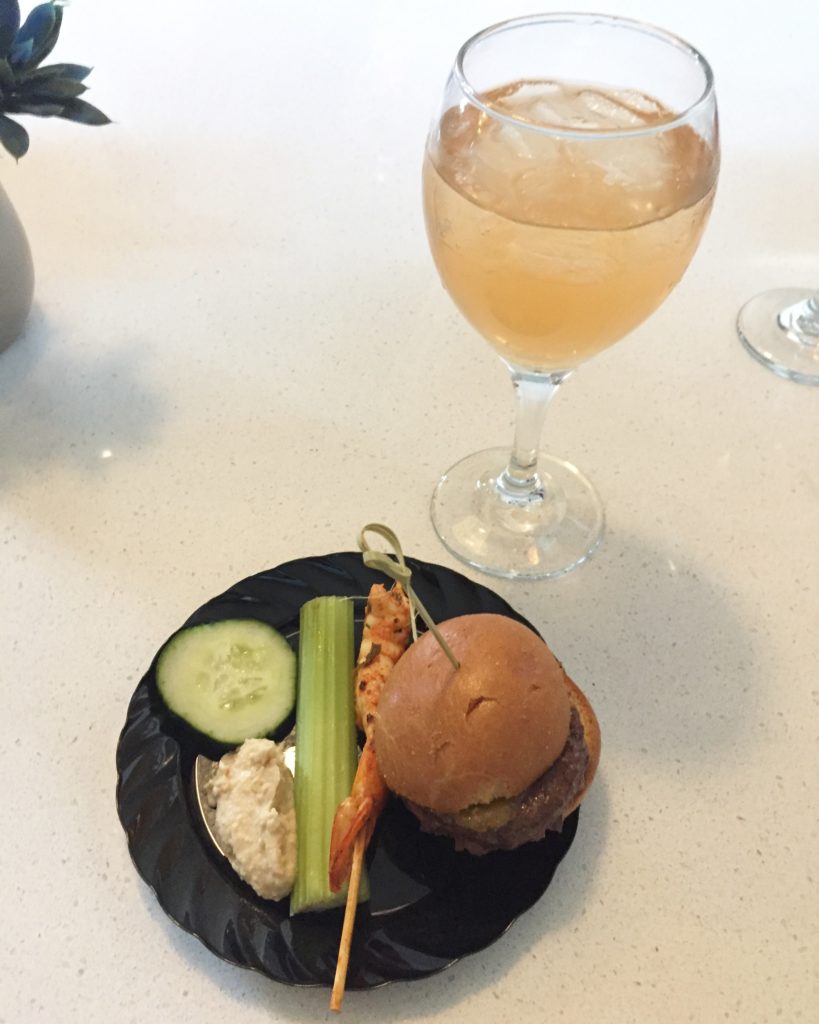 Delicious drinks and appetizers provided by Bay Club Carmel Valley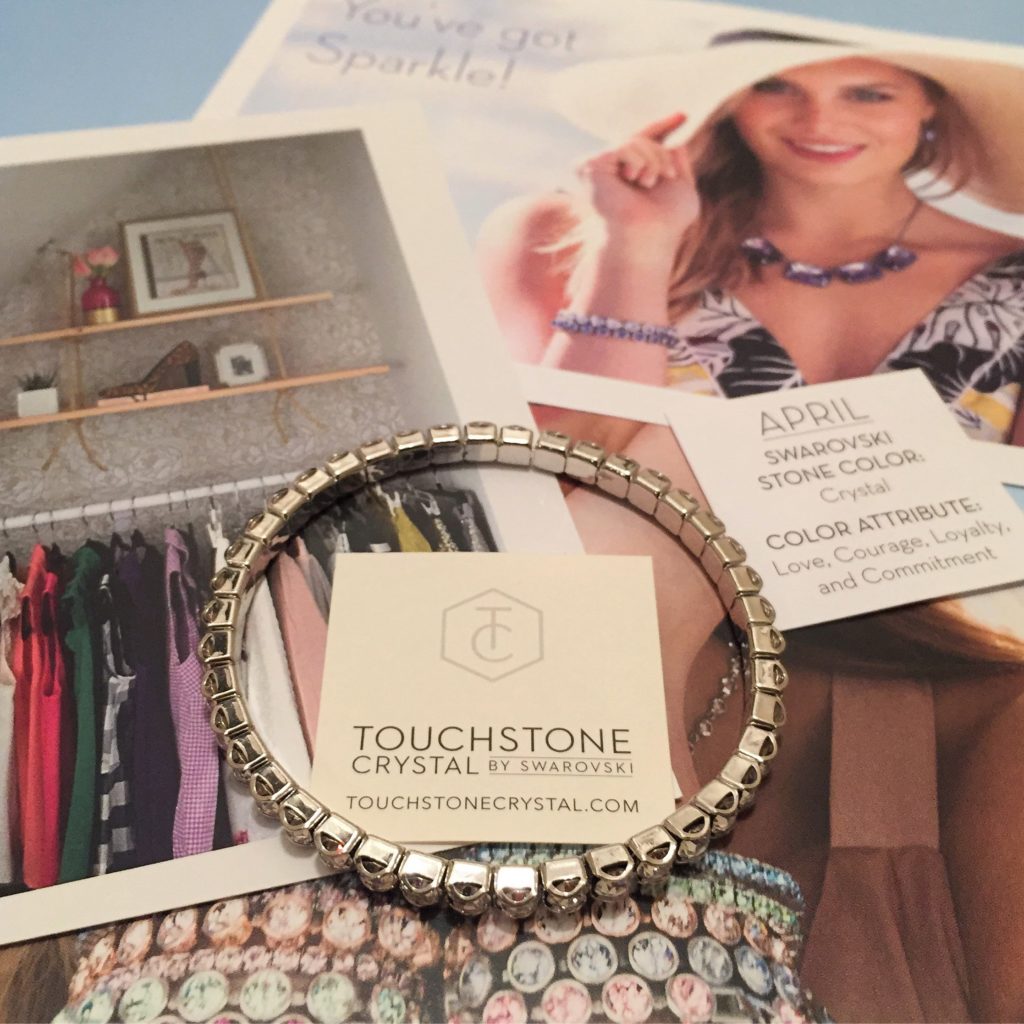 We each got to take home a beautiful tennis bracelet by Touchstone Crystal