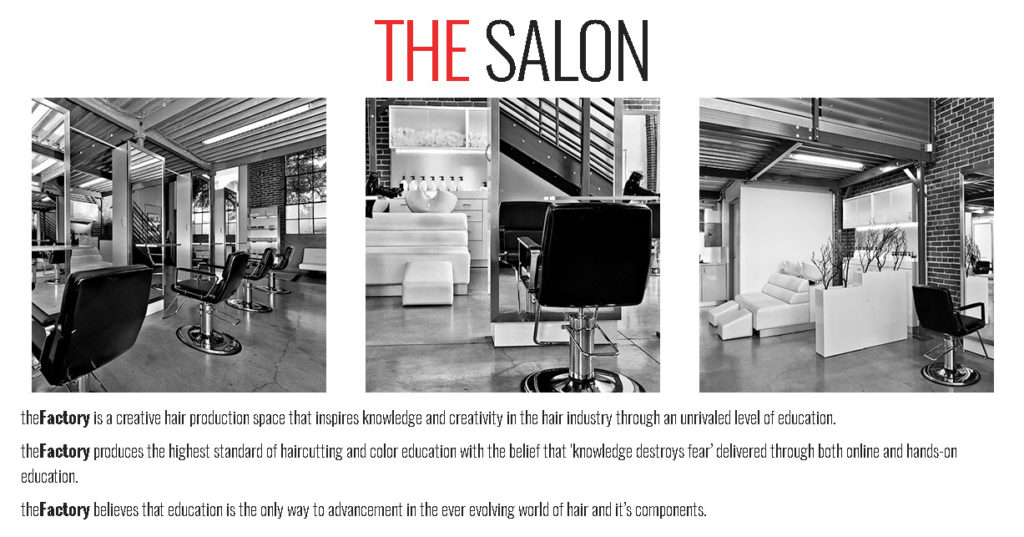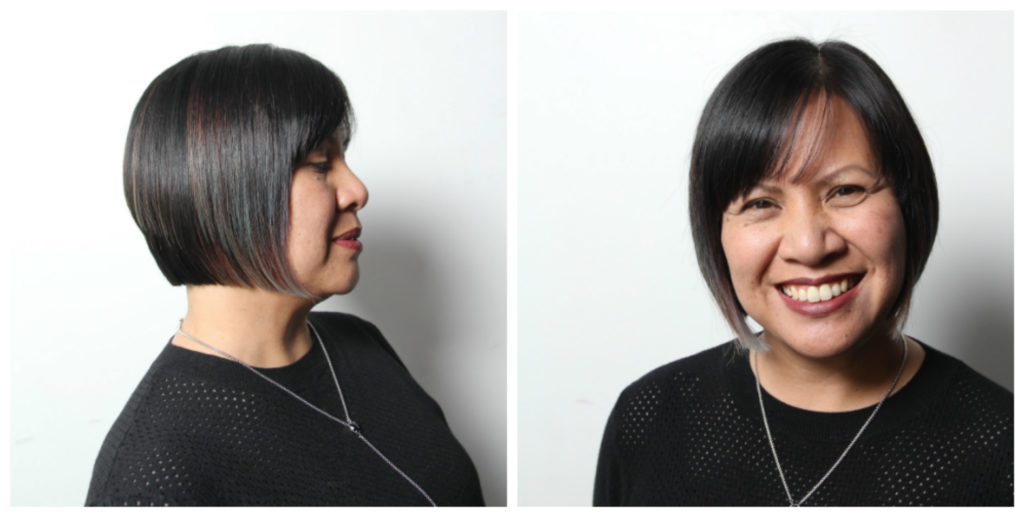 As a blogger, we are dared to try new things and new experiences because of the nature of what we do.  I have discovered new restaurants, new shops and boutiques, we well as new hair salons through this blogging experience.  I discovered Kelly Cardenas Salon because they contacted me to try out their new location in Hillcrest.  After they consolidated locations and when my main stylist, Salvador, moved to Las Vegas, I decided to try out a new place through a recent contact in the blogging world.  Aaron Lacy is a stylist at theFactory, located in Downtown San Diego.  I swear it was Kismet when I walked in and Music For the Masses was playing in its entirety!
Immediately, I loved the industrial-style space of theFactory.  It's very clean, modern and stylish.  Once I got settled into the chair, Aaron explained what he had planned for my haircut that day:  a simple and sleek bob cut, my favorite hairstyle.  Aaron suggested we take my hair back to basics, and took great care to even out any odd layers.  Without a doubt, this cut was one of the most precise bobs I've ever had.  It's been about a month since I've gotten my hair cut, and it's growing out beautifully!
Thank you Aaron for the amazing cut and the fantastic pictures!
theFactory is located at 1025 F Street, San Diego, CA 92101.  Contact them at (619) 255-6338 to schedule an appointment and please be sure to ask for Aaron!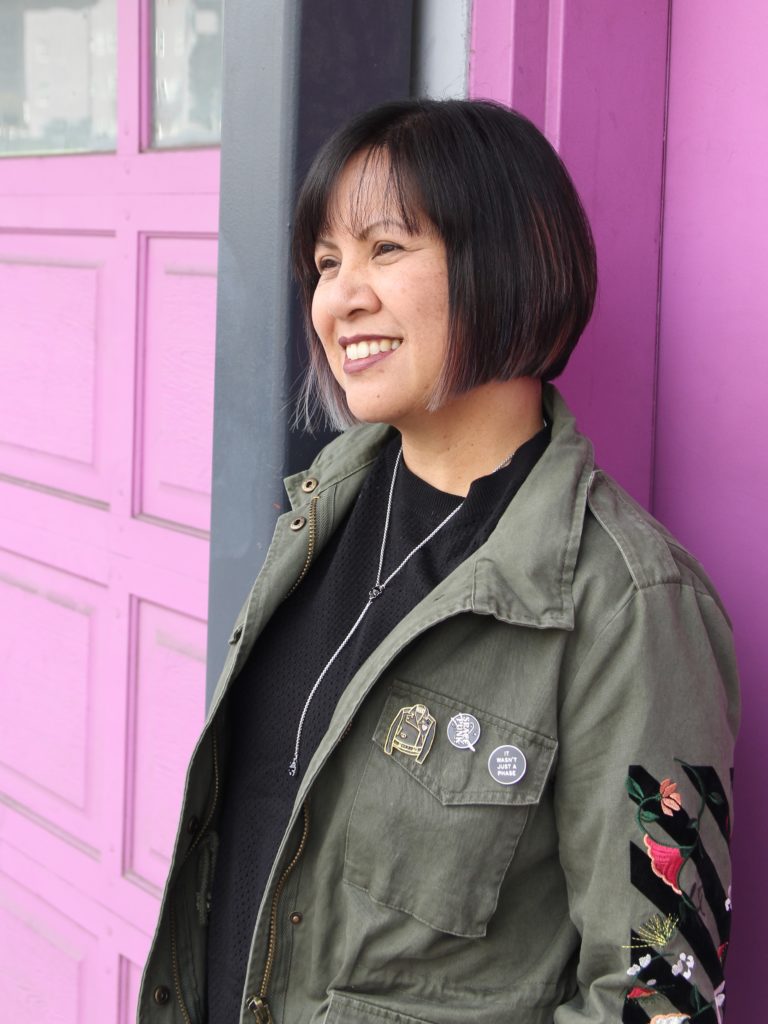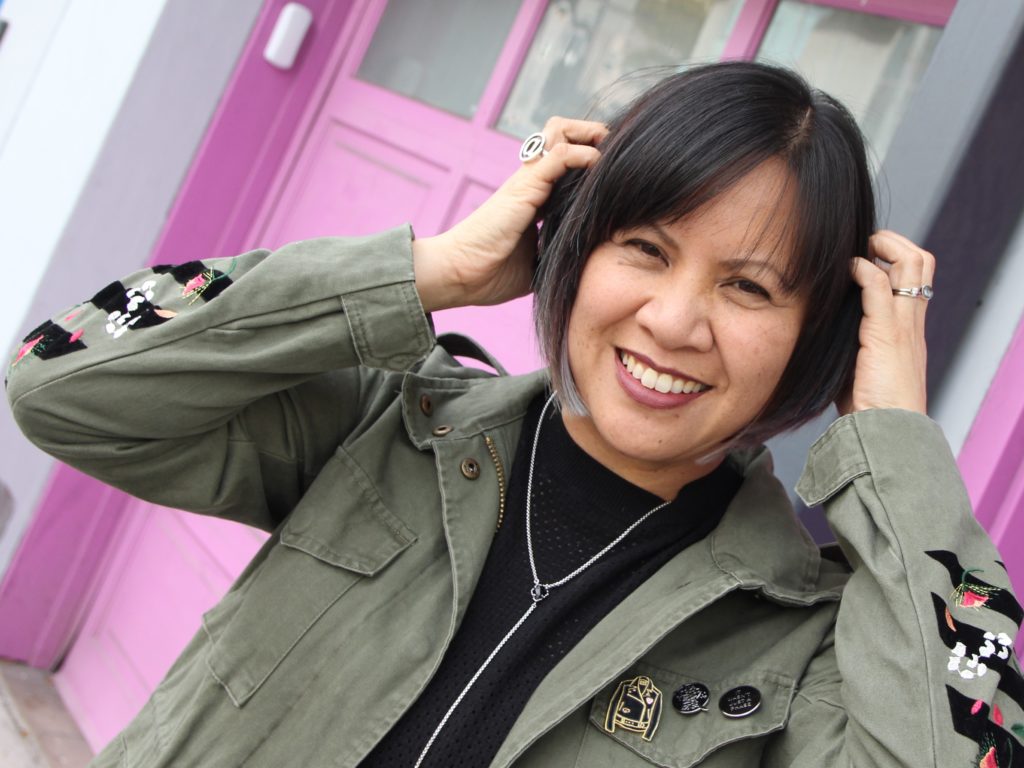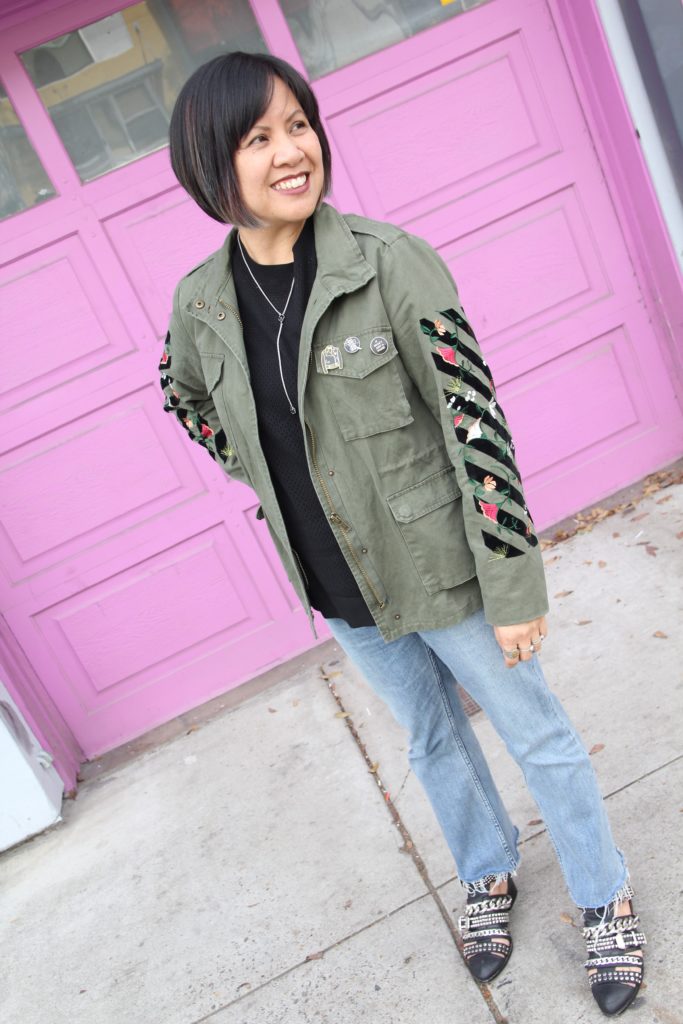 Outfit:  Unknown brand jacket from Wysh Boutique; Mossimo sweater from Target; Free People jeans; Jeffrey Campbell shoes; "Mason" necklace c/o Kendra Scott; rings by Wendy Brandes and Suki Bijoux; Leather jacket pin by Bananna Bones (from Gypsy Warrior), "Space Punk" pin by Major Crimes Division & "It Wasn't Just A Phase" pin by Punky Moms UK; "Ceremony" Matte Lip Veil by Cryptic Cosmetics
(FTC Disclosure:  I was offered a service free of charge as a courtesy, but not necessarily for the purposes of a review.  Although I did receive a service free of charge, the opinions in this post are strictly my own.)
(All photos of me were taken by Aaron Lacy.  Post title: Lyrics from "Lie To Me" by Depeche Mode.)