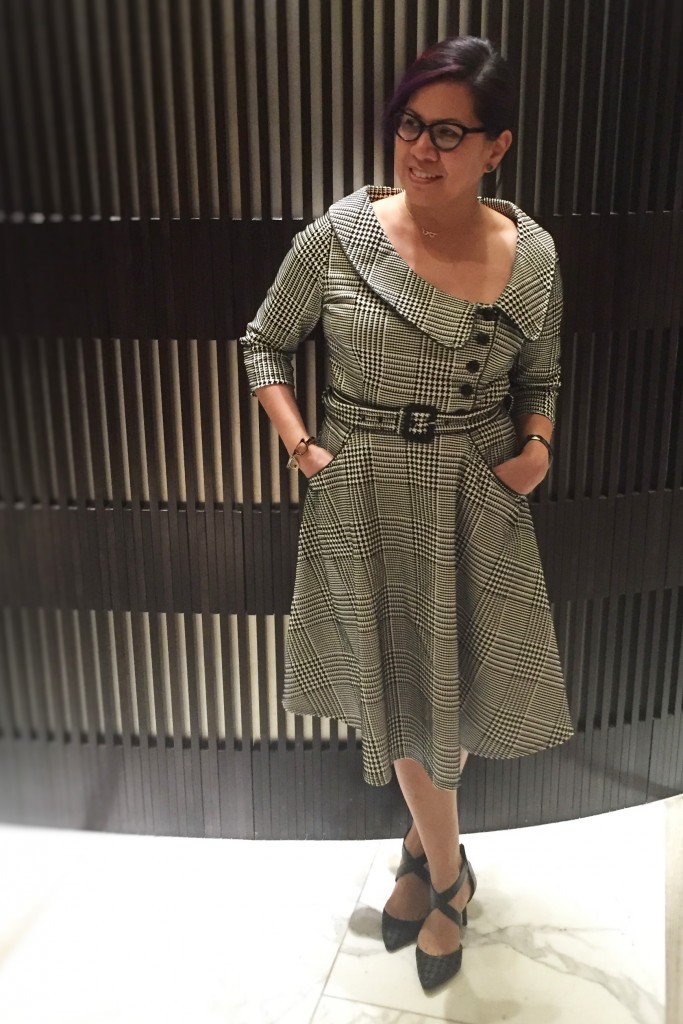 It's the first week of the New Year, so why not start with an outfit post?  During the Thanksgiving break, my mother-in-law treated me to a fabulous afternoon tea at The Tea Lounge in the Mandarin Oriental Las Vegas.  I'll detail the tea itself in a separate post, but I felt the occasion warranted me to wear this dress from Voodoo Vixen's latest Fall/Winter 2015 line.  It has a wonderful flocked houndstooth print (one of my favorite prints), with a lovely open collar, giving it a completely retro feel.  Since it's a bit chilly in Las Vegas, I finally got to use my faux fur tippet, which worked well with this vintage inspired dress.
Guess what?  If you like what you see on Voodoo Vixen's site, Any Second Now readers can use code any2nd20 to get 20% off your purchase!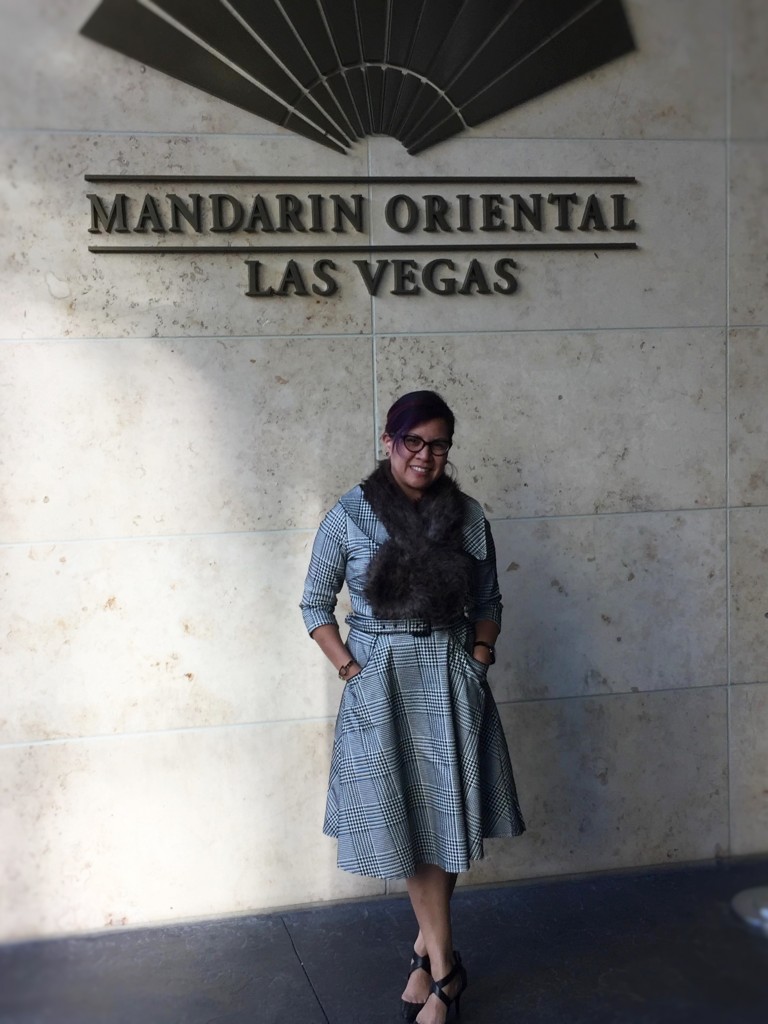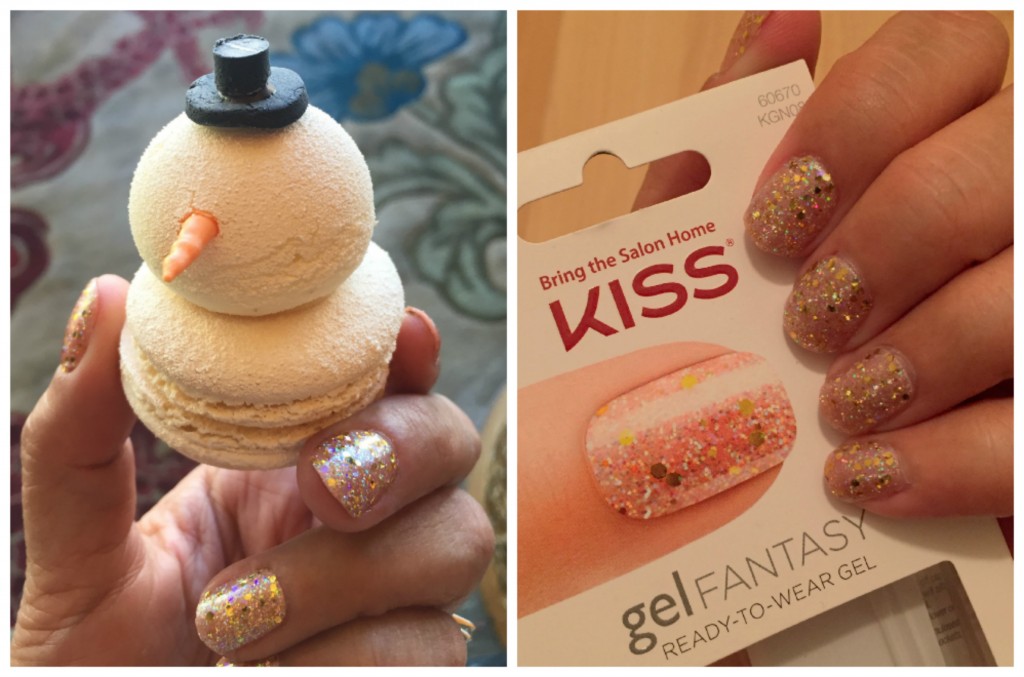 I also had to take a picture of my nails because they are my new favorite "go-to" nails in a pinch: I did my nails in under 15 minutes!  They're the latest by Kiss, and I purchased them the day before at CVS, but you can't tell that I just glued them on a short time before we headed out the door.  What I really love is that they come in a new shorter length, so they're pretty and practical.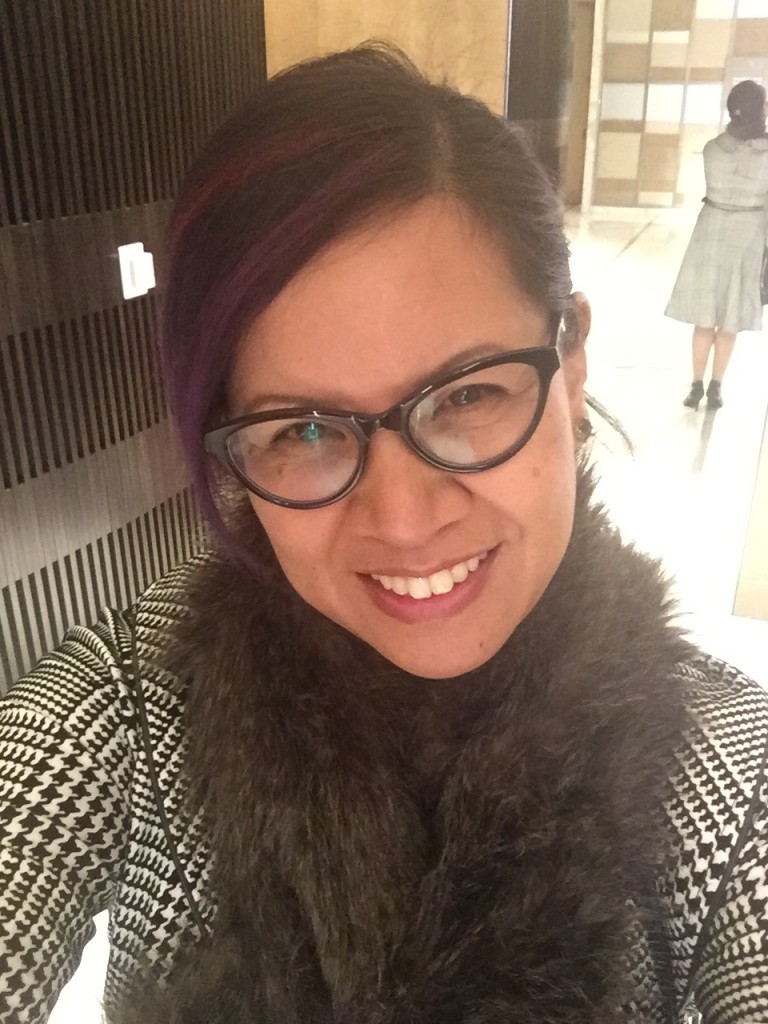 Outfit: Tiger Lily Flocked Flare Dress c/o Voodoo Vixen; Enzo Angiolini Coadi Houndstooth Pumps; Oasis Faux Fur Tippet; Kate Spade necklace, earrings and bracelet; "Tippi" glasses by Lookmatic (no longer available in black)
(Pictures 1 & 2 taken by Diana Chen-Rhodes)
FTC Disclosure:  I received product in exchange for a product review.  Although I did receive product, the opinions in this post are strictly my own.