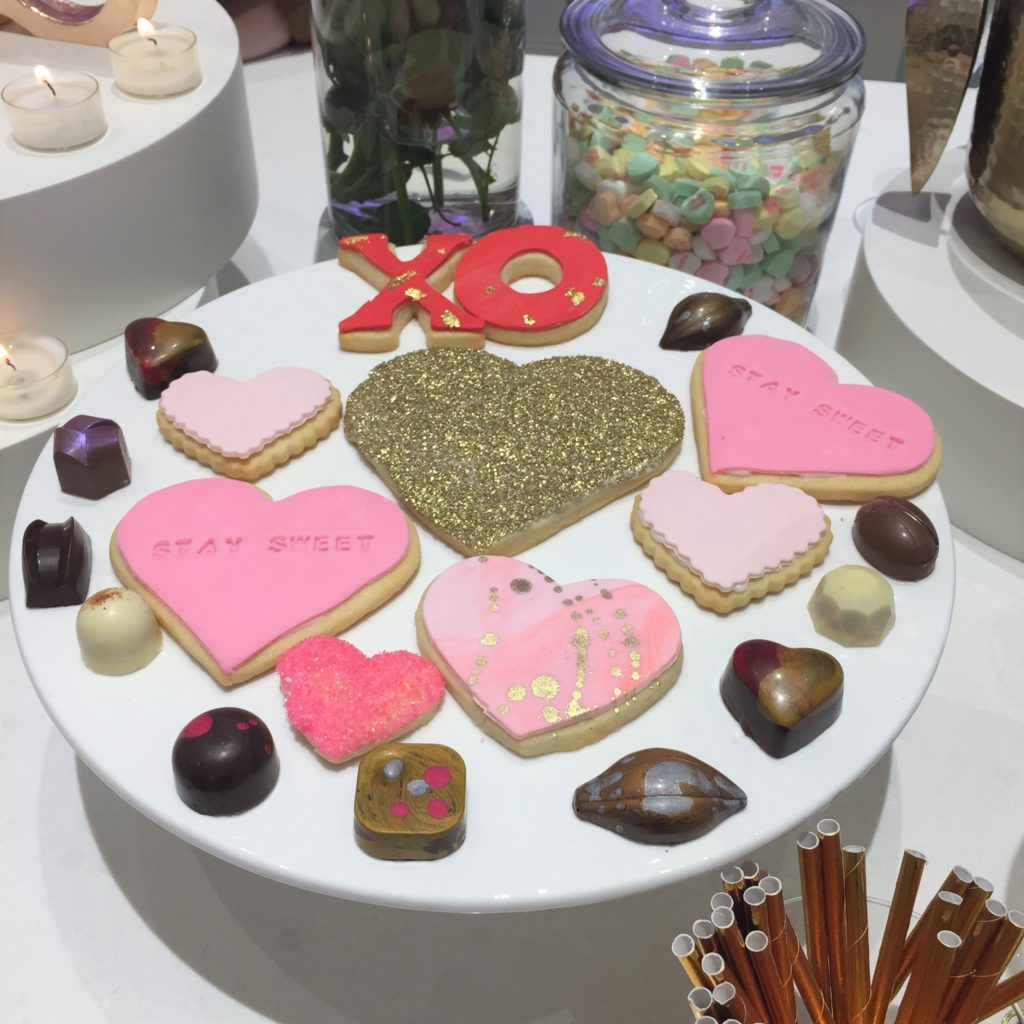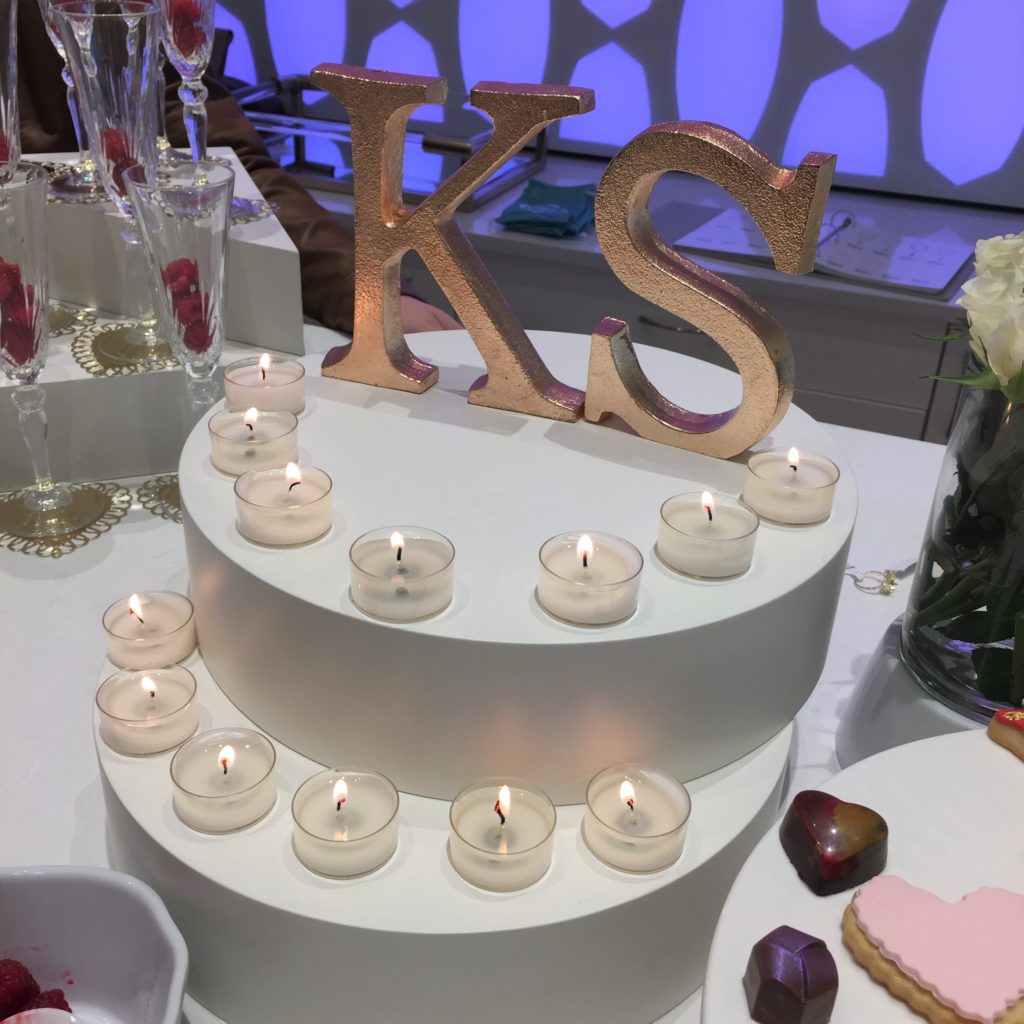 It's rare that I put up a blog post so soon after an event, but I felt it necessary because today is Valentine's Day!  Yesterday, I was invited to celebrate Galentine's Day at Kendra Scott in the Fashion Valley Mall with my fellow San Diego Style Bloggers, co-hosted by Paulina of Lil Bits of Chic and Vanessa of Vanessa Balli.  Of course there was plenty of laughter and bubbly, but we also had the chance to customize some beautiful Kendra Scott jewelry courtesy of their Color Bar.
If you're looking for a fun last-minute gift for your gal pal or Valentine, the Color Bar is the perfect place to get it!  Either make the selections yourself based on what you know your special someone likes, or have them do it themselves by bringing them there!  Start off with the style of jewelry you want (necklace, rings, earrings or bracelet), then choose the metal and stone to complete that special piece!  It's easy and there are so many choices.  All of the pieces are under $150 and are so incredibly beautiful!  I chose the Mason necklace and Elton bracelet, both in silver with black stones.
I hope you enjoy the pictures from last night's event below, and I want to wish you all a Happy Valentine's Day, cheers!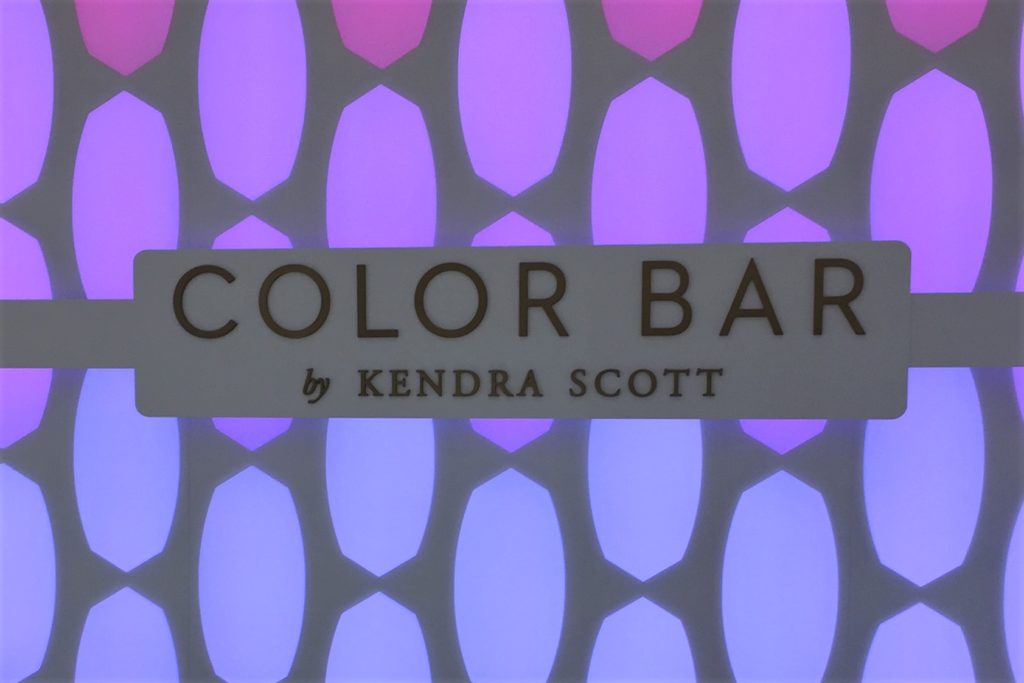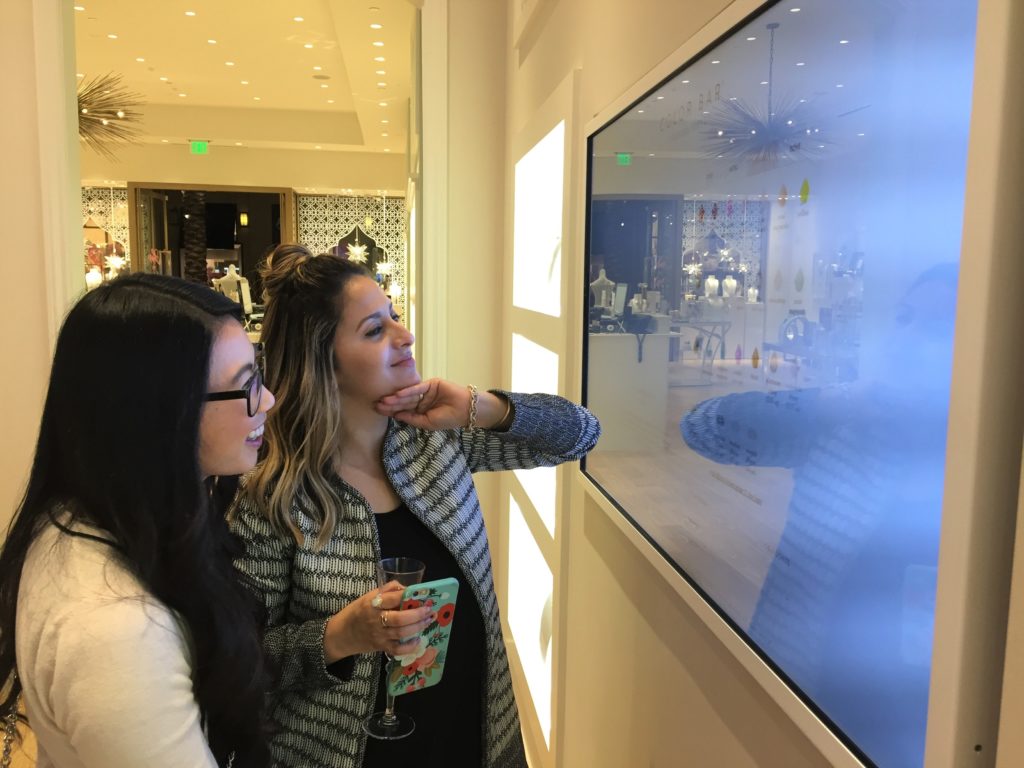 Nancy of Happily Ever Nancy and Jealeyni of Dainty Jea work on customizing their selections at the Color Bar!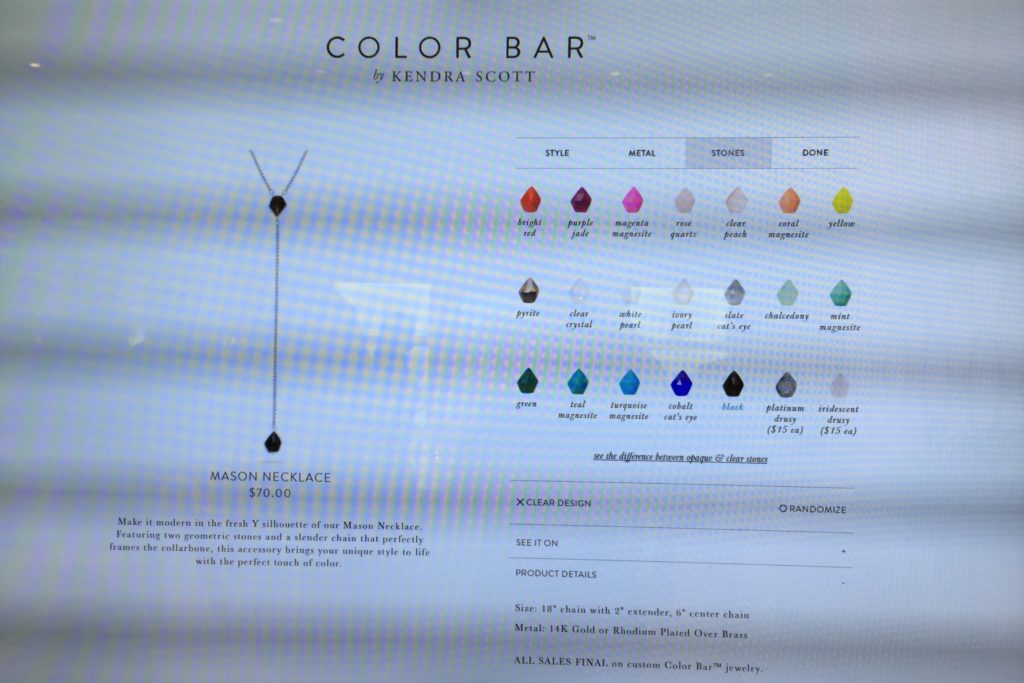 My pieces went from this…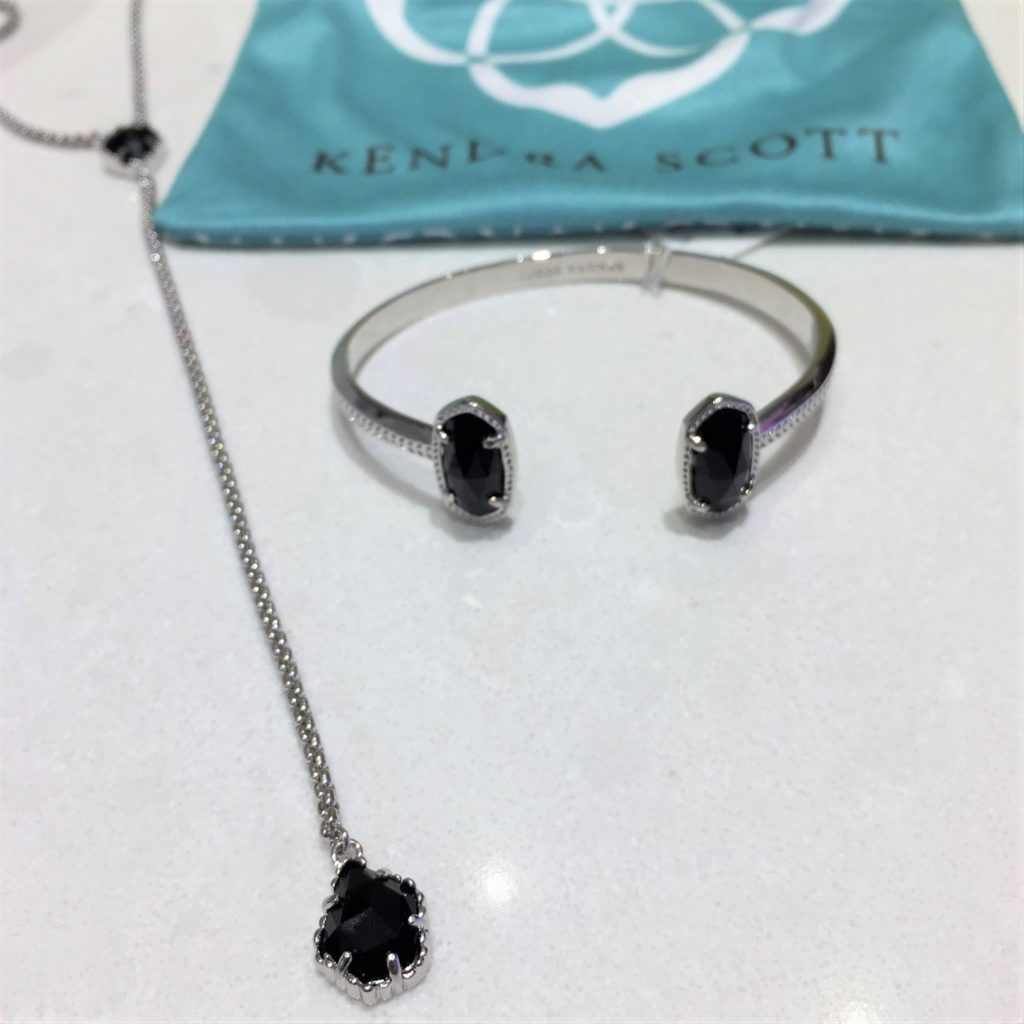 …to this!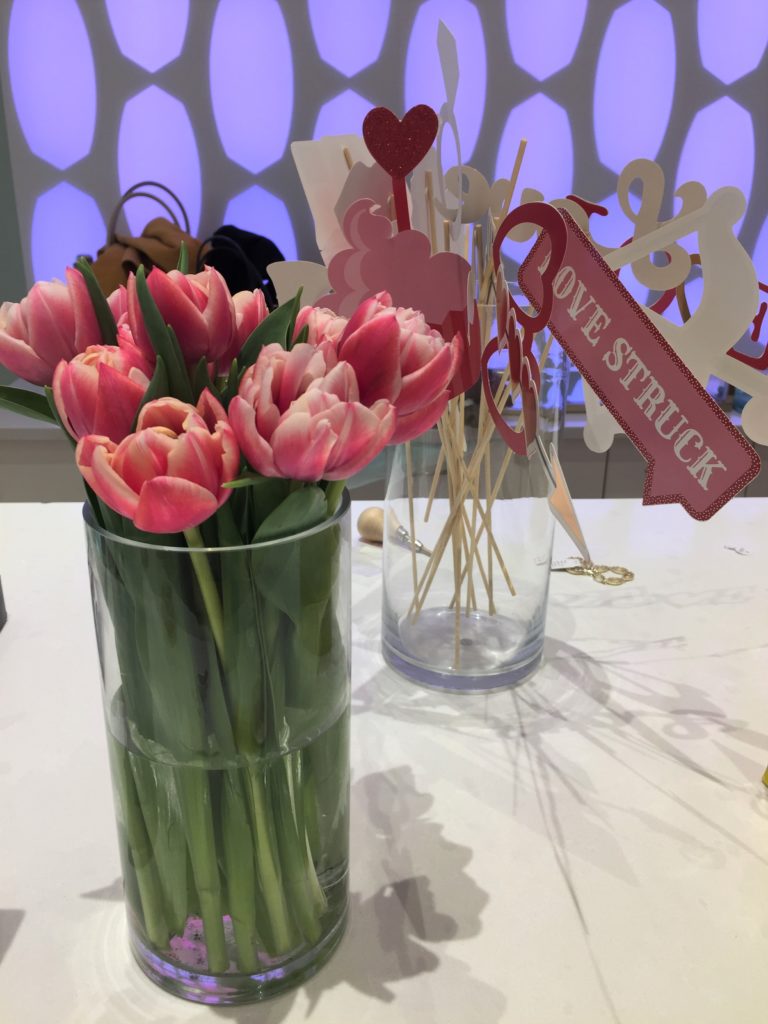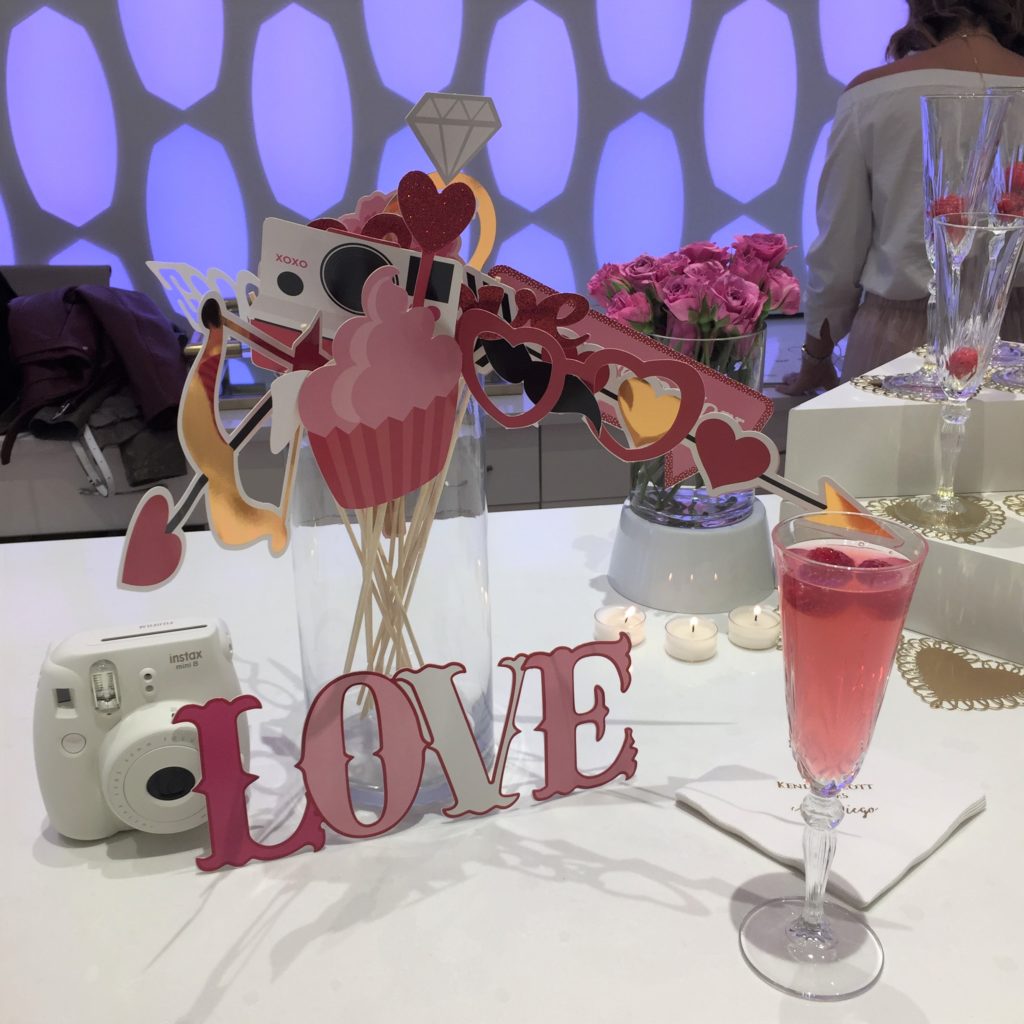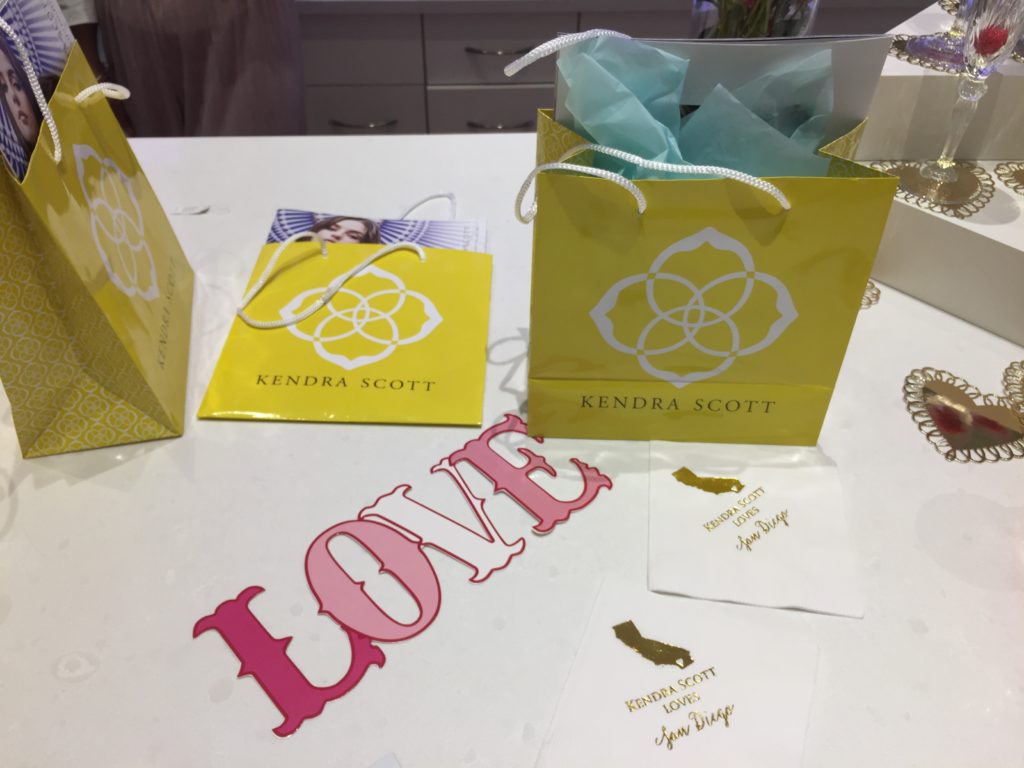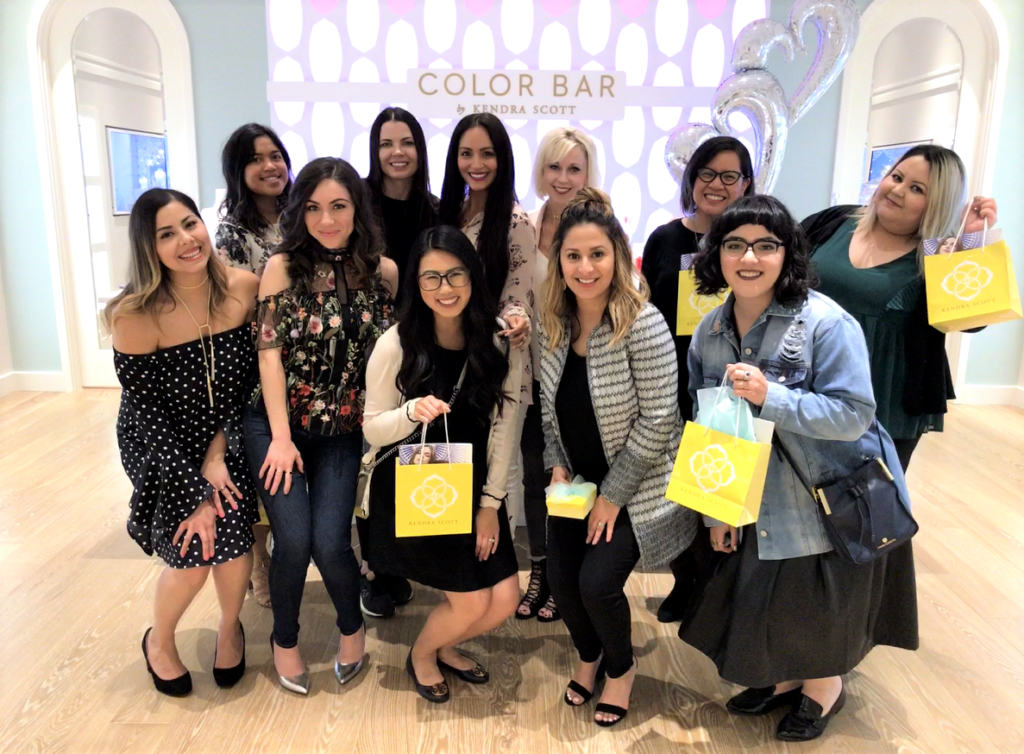 Back Row: Stephani of Sass and Sun; Kristy of SHIFT; Vanessa of Vanessa Bali; Gina of On The Daily Express; Moi; Alessandra of Alessandra Gonzalez
Front Row:  Paulina of Lil Bits of Chic; Nihan of Style With Nihan; Nancy of Happily Ever Nancy; Jealeyni of Dainty Jea; Laura of Laura Neuzeth
(Group photo courtesy of Paulina)