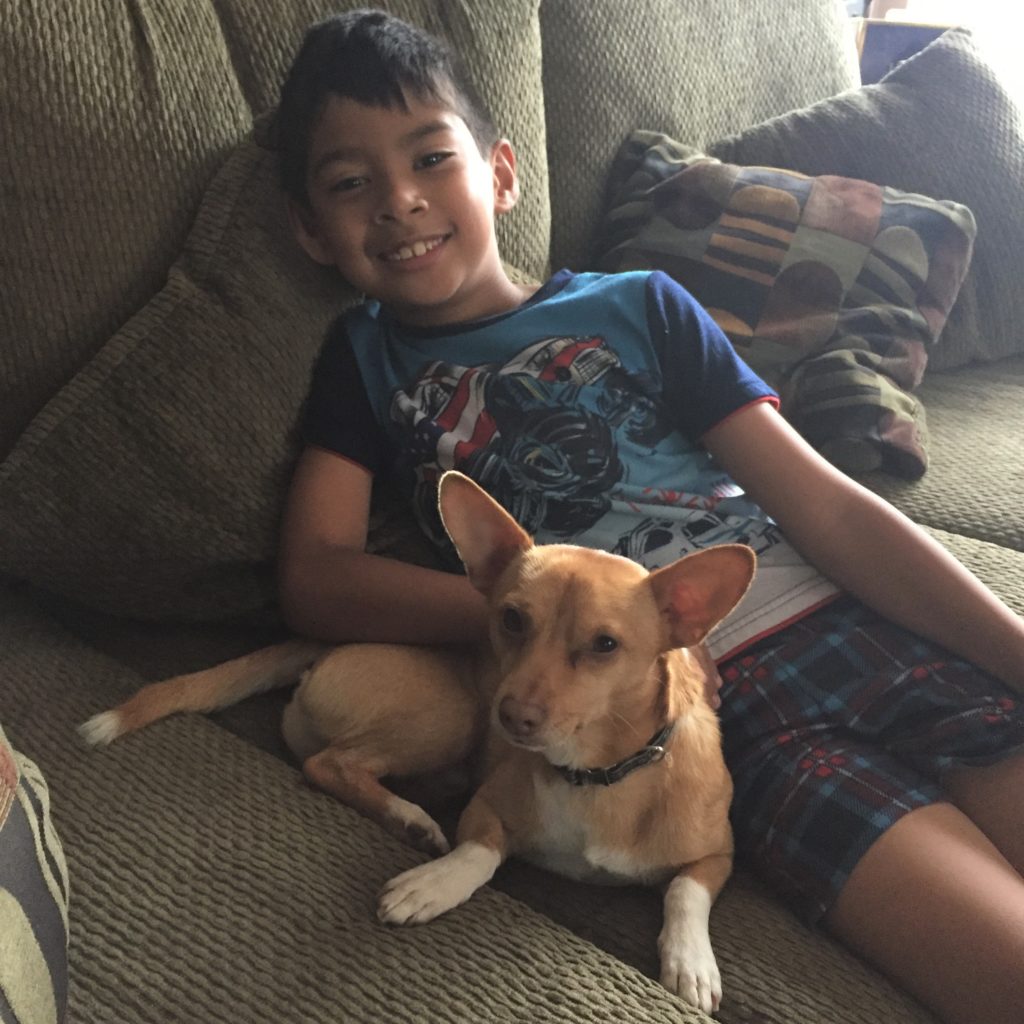 This week is National Dog Week and what better way to celebrate than to do a blog post inspired by PuppySpot, about how our awesome little rescue, Joey, has impacted our lives and how dogs can not only improve our emotional health, but also our physical health as well.
The biggest impact Joey has had on our lives is that he has not only brought us happiness, but he has become a part of our family.  He is with us in our day-to-day routine, but he is also with us at important gatherings like Christmas, Easter and Thanksgiving.  Joey brings us true joy, especially when he interacts with our son, Dominic.  Those two are inseparable!
PuppySpot created the graphic below, showing how pups improve our health through our hearts, minds and bodies.  How has your dog impacted your life?  Let me know in the comments below!