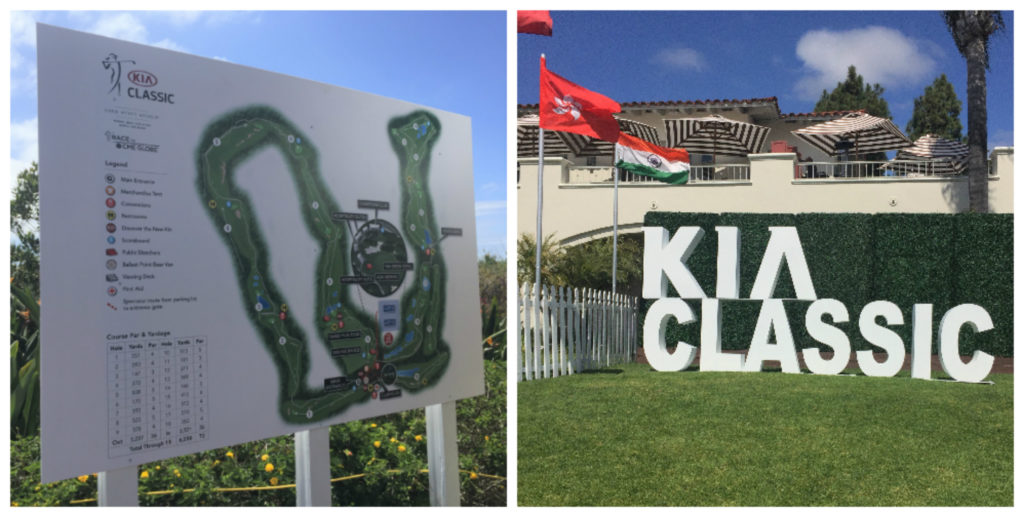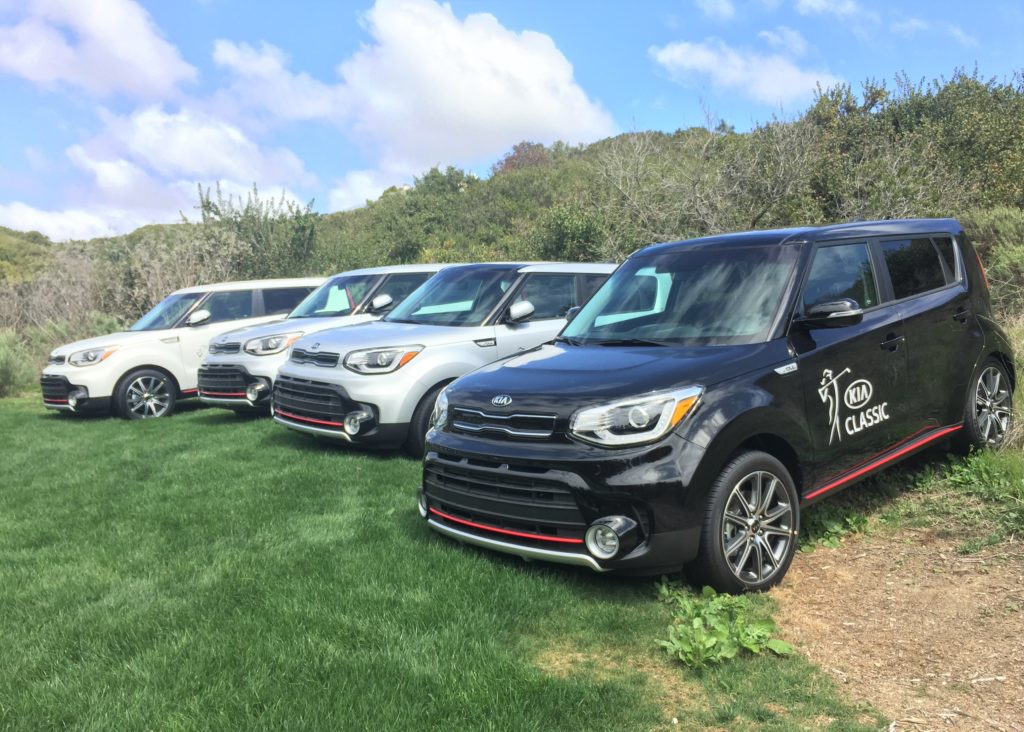 Back at it again, and I'm catching up on events as it's been quite the busy few weeks!  If you follow my blog regularly, then you will know that my husband, Deon, is not just a fan of golf, but he is an amazing golfer as well, winning eight amateur tournaments.  Every now and again, we get the chance to attend a professional golfing event, and this year our first one was the LPGA Kia Classic in Carlsbad.  Deon's favorite golfer is Paula Creamer, but we missed her as we attended the second to the last day of the event.  We ended up following Brooke Henderson and Lydia Ko for the bulk of the time we attended and we got to see Michelle Wie get interviewed after her round was finished.  Check out the amazing picture Deon captured below!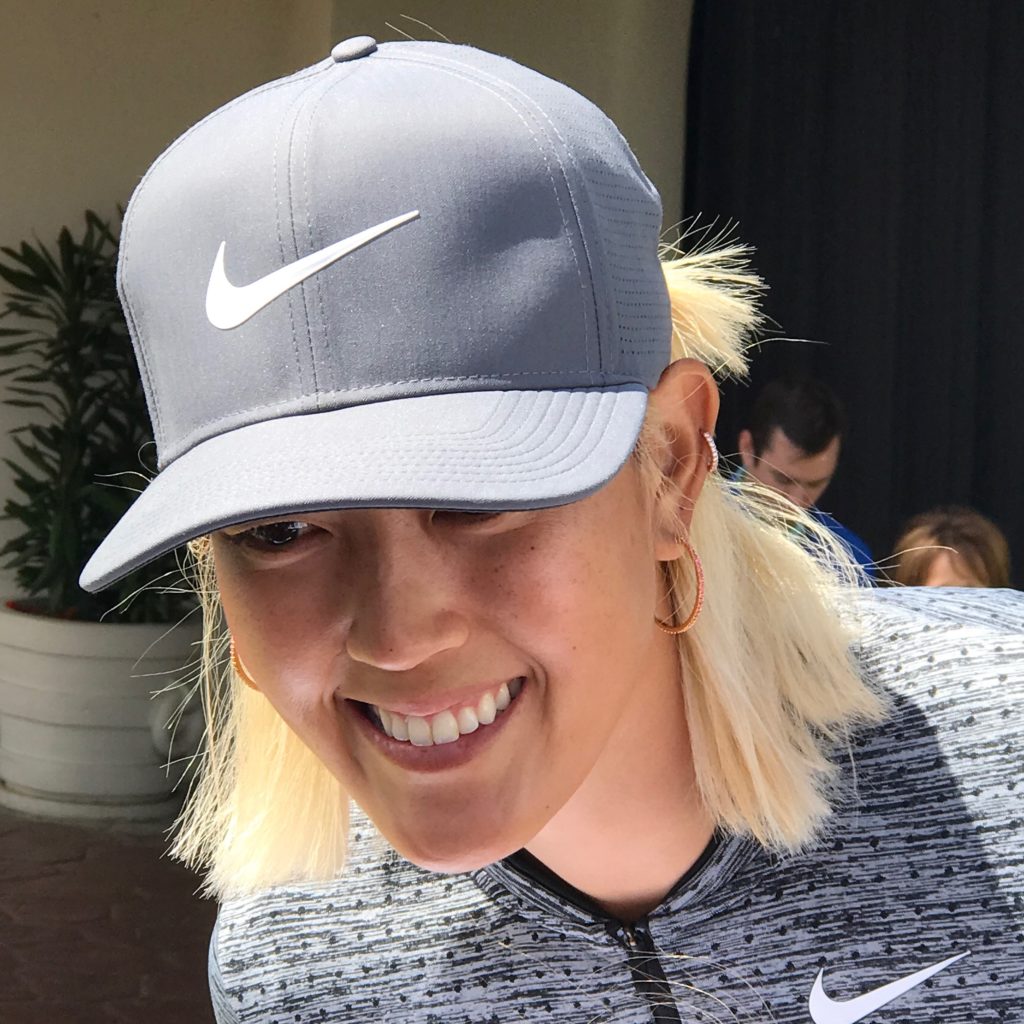 The tournament took place at Park Hyatt Aviara Golf Club and made me appreciate my hometown even more because I feel like I'm discovering time and time again that San Diego is simply one the prettiest cities in the world.  It was lovely to walk around with Deon as he is so knowledgeable about the sport, and he's definitely in his element when he's on the course.  Here are some pictures I took at the event, and I know you'll agree that this course is absolutely gorgeous, as was the day.  Cheers!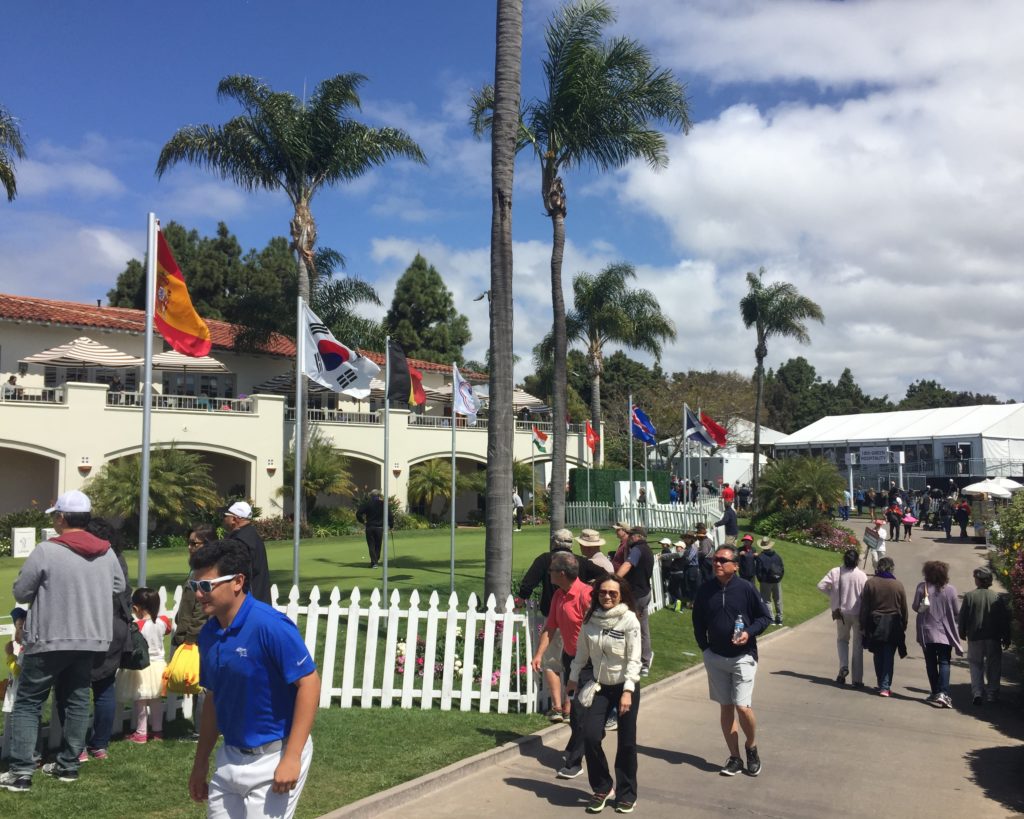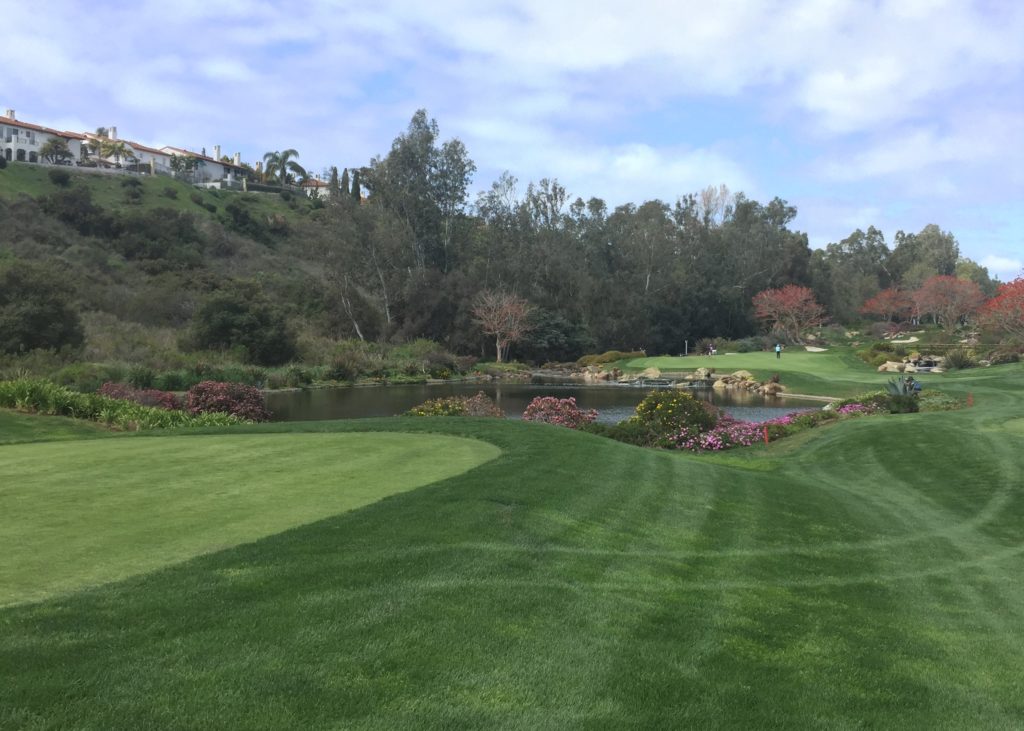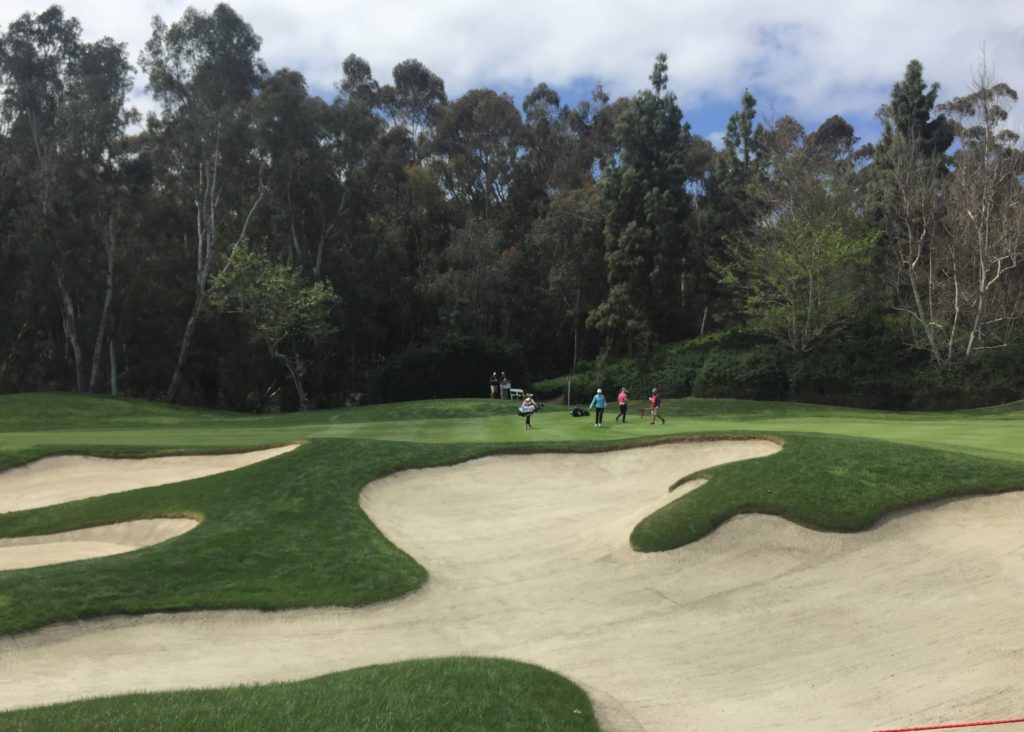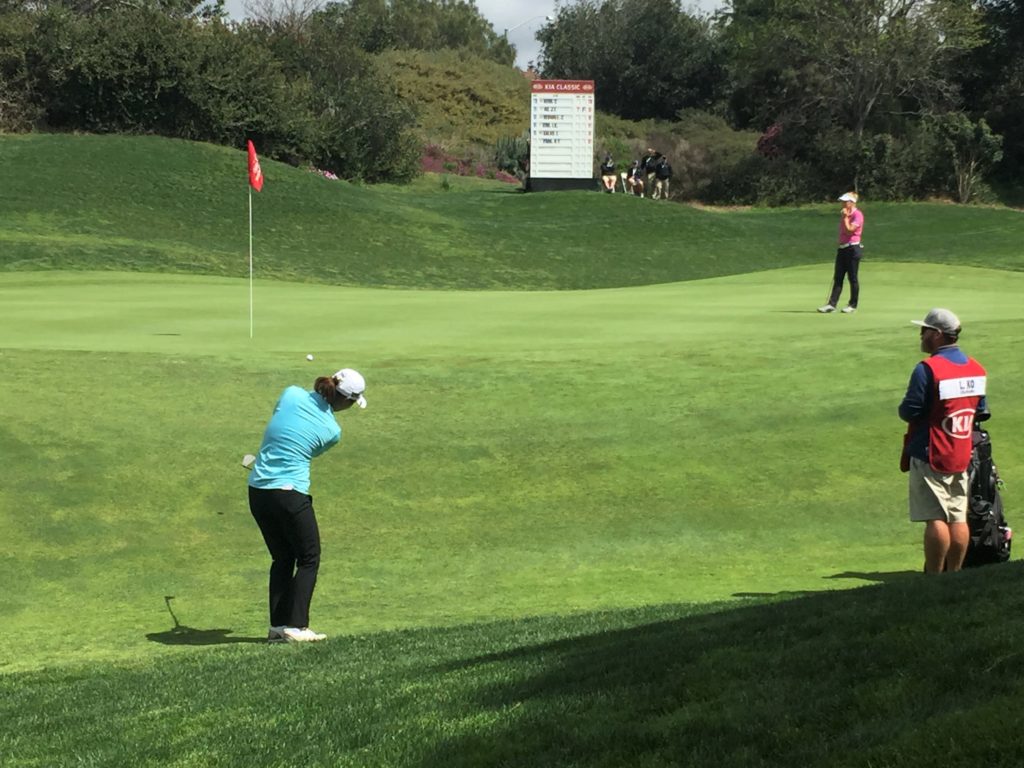 Lydia Ko and Brooke Henderson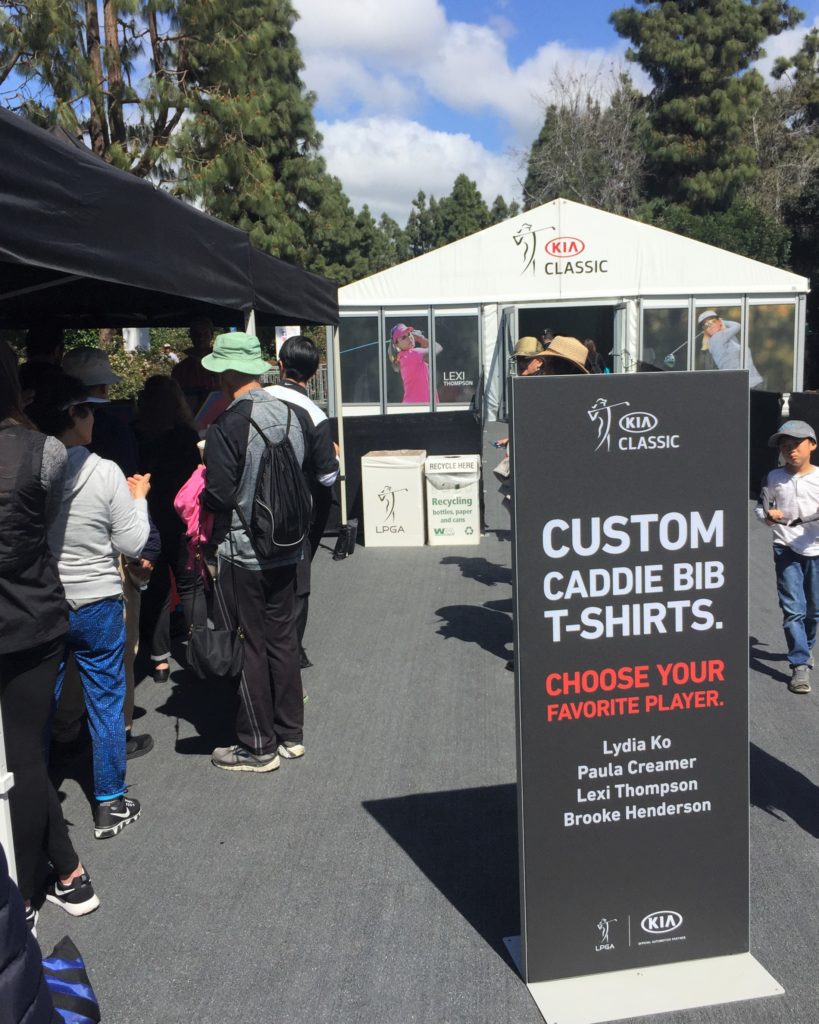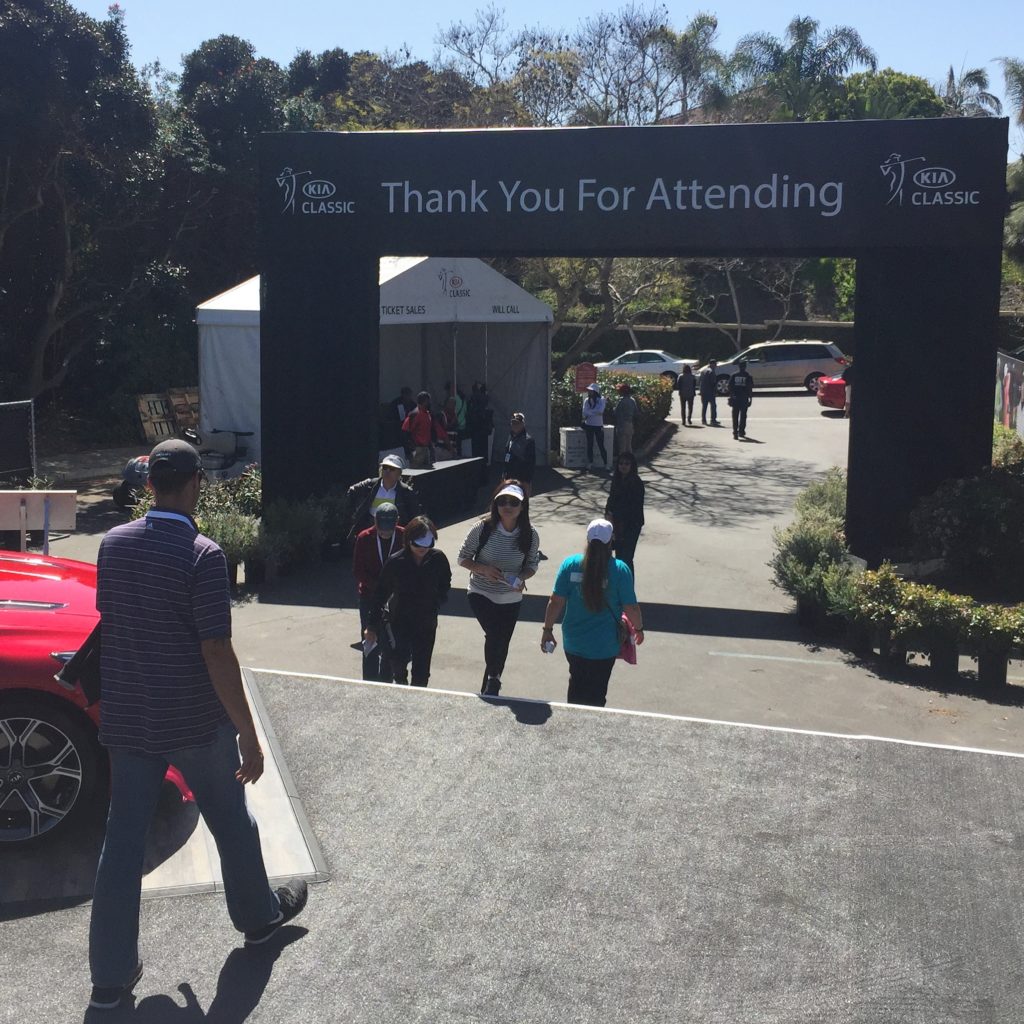 Until next time Kia Classic!
(That's Deon walking on the left in the striped golf shirt)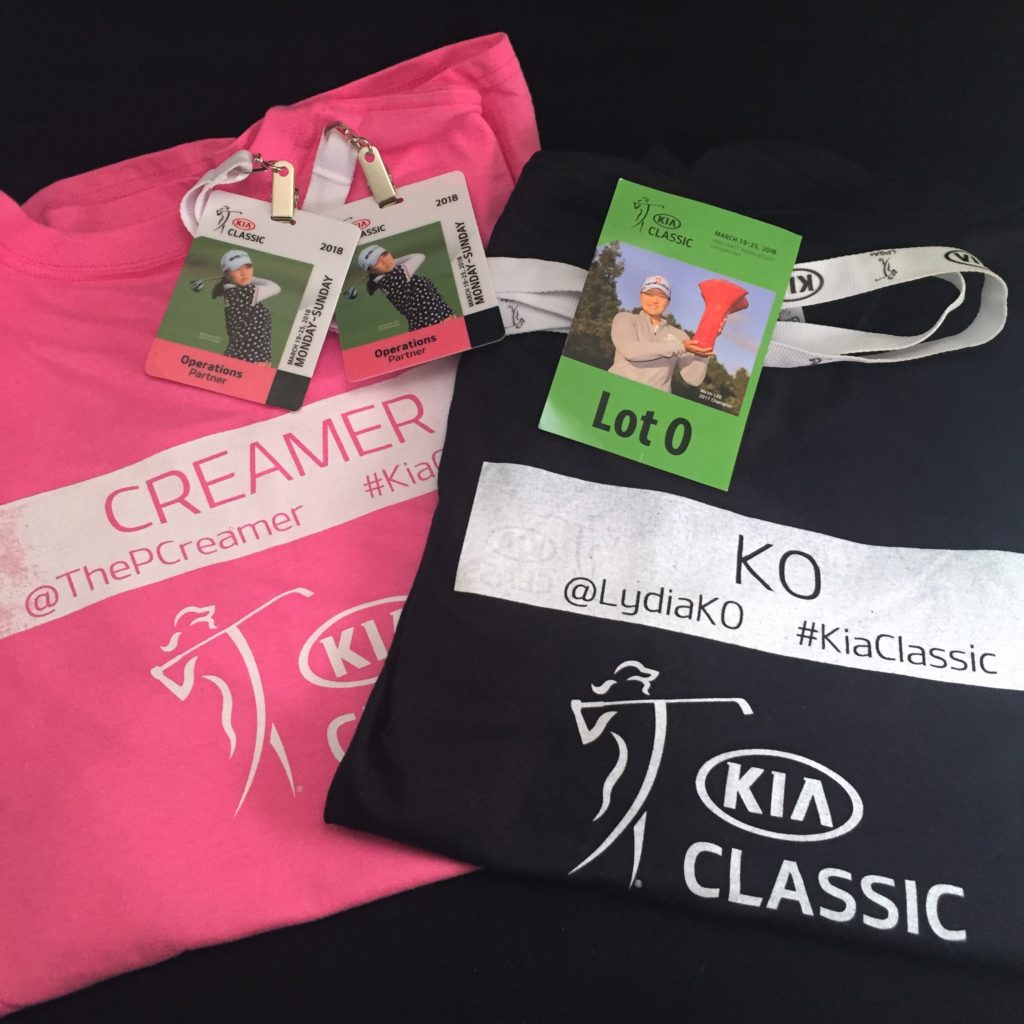 Our complimentary custom caddie bib t-shirts: Of course Deon chose the Paula Creamer shirt and I opted for Lydia Ko